I had a delightful lunch with a co-worker at Joyeaux Cafe today. I stopped coming here a couple years ago because I was able to get tasty pho or lemongrass chicken at Pho Express for a better price and it is a bit closer to my office as well. After lunch I was glad that we made the decision of coming here. The food is good and there are a lot more choices than Pho Express. For a sit-down restaurant in the heart of downtown, there are definitely some good values. However I need to come here more often to see how consistent they are.
My Lemongrass Chicken was cooked very nicely- chicken was fresh and moist, and the lemongrass flavour was really coming through. The side dish was just okay – spring roll was a little small and could be a little fresher for my liking, side salad of pickled carrot and radish tasted a bit overdressed, but they weren't bad and did not affect how good the chicken was.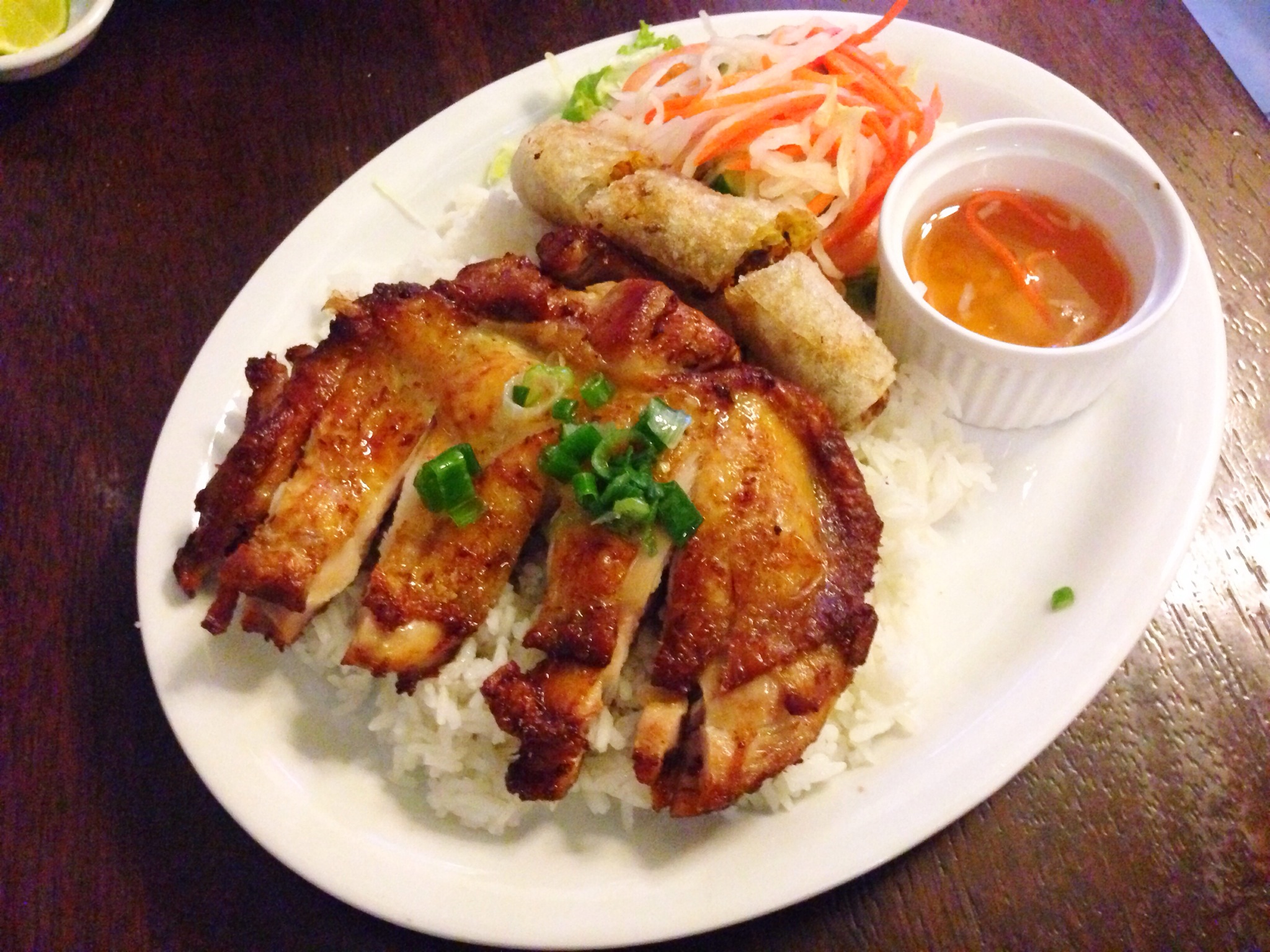 My co-worker really enjoyed his "Everything" Beef Pho. I noticed that they only gave out a piece of lime – no chilli, no bean sprout, and no basil. But then if the beef broth is good enough, those condiments are truly insignificant.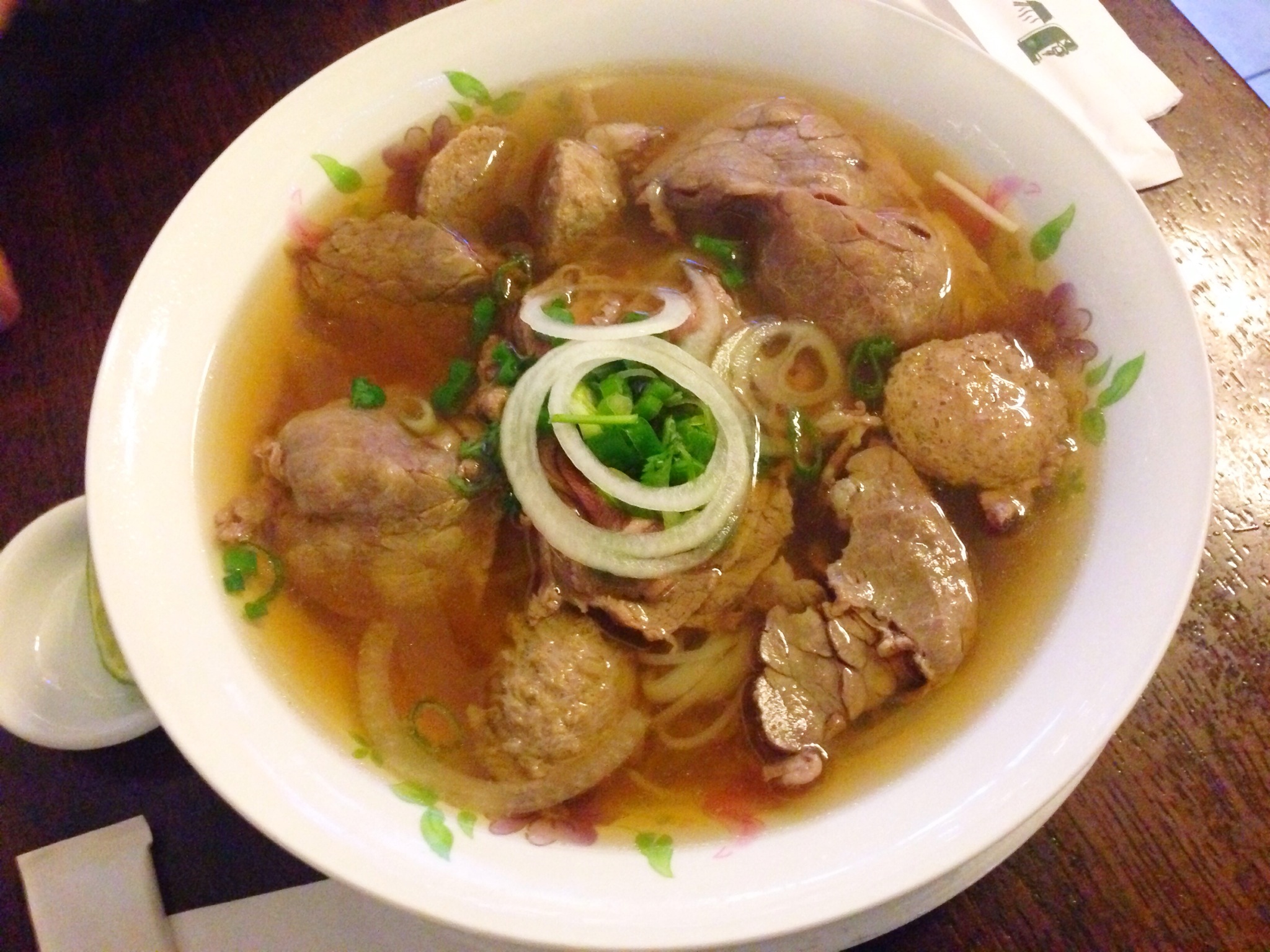 It is a very popular place. We came here right before noon, so we beat the peak lunch traffic and were able to find ourselves a nice little table. But diners come and go rather quickly, so if you are looking for a quick lunch and it shouldn't be a problem. I love the high ceiling and French cafe influenced decors. The busy and cheerful atmosphere is great, and reminds me some of the cafes that I visited in Europe. They also offer desserts and they seem to have a full liquor license.
Overall, I think this place is awesome for meeting up a friend for a quick lunch date. As I saw some diners sharing a plate of chicken wings that looked really yummy, I gotta try those wings next time!
Official website:
http://www.joyeaux-cafe-restaurant.com/
Map and other reviews: