I saw quite a few praises from my fellow food bloggers on Aotoya Blue Door, a small Japanese family restaurant in East Vancouver. The concept is just fascinating. Aoto-ya means "blue door" in Japanese, symbolizing of an entrance to a small traditional residence, where they serve you humble home-made meals. To me, it is just as exciting to discover a neighourhood gem like this as to have a world famous chef cooking in front of you.
I literally ran into the locker room after I finished badminton at 8pm, because we found out Aotoya closes at 9pm. I thought I might have been a little ridiculous driving to to Victoria and 49th from central Richmond in barely over 10 minutes, but then I saw my buddies arrive there almost at the same time, I smiled. They were just as eager as I was!
The place was indeed very small, with minimalist decors, and also very clean. There was only one server, a young Japanese girl running around. It was 8:38pm, and the girl was already locking the door from inside and putting up the "Closed" sign. It was almost 9pm and our food still was not ready. This cliff hanger is just killing me!
The pork belly hot pot that I ordered came first. It was not by any means a lot to look at – in a slightly oxidized mental pot, overcooked greens soaked in a warm broth with a light brown tint, scattered around a stack of neatly cut square pieces of pork belly. The skin on the pork belly did not look charred, caramelized, or even marinaded, as if there were no efforts being put in. If I were to eat only with my eyes, I would have called a terrible dish.
But the magic happened when I put a piece of pork belly in my month. It was like nothing I had ever tasted. I had seen pork belly prepared in many ways in my life – in forms of bacon, pancetta, Dong Po, or in various ways of being braised, roasted, or BBQ'd, but this piece of pork belly in my mouth tasted just simply… impeccable. The texture was neither crispy nor tender, it was just… perfect. And the flavours, as I was slowly chewing, were subtle at first but suddenly turning into a perfect balance of sweet and savory that just hit the right spot, sending a satisfying sensation all over my body. I felt warm, as if I just had a flashback of a very touching moment in my life.
Wow…
As my brain was still processing information: a little too sweet on the broth , a little mushy on the vegetables… But those little noises in my head were like the little icy chills sent from the ocean that could hardly stop you from being overwhelmed by the majestic Glacier Bay right in front of you, which you could just stare at and admire for hours. I even forgot to eat from the bowl of rice before I realized that I had almost finished the entire hot pot.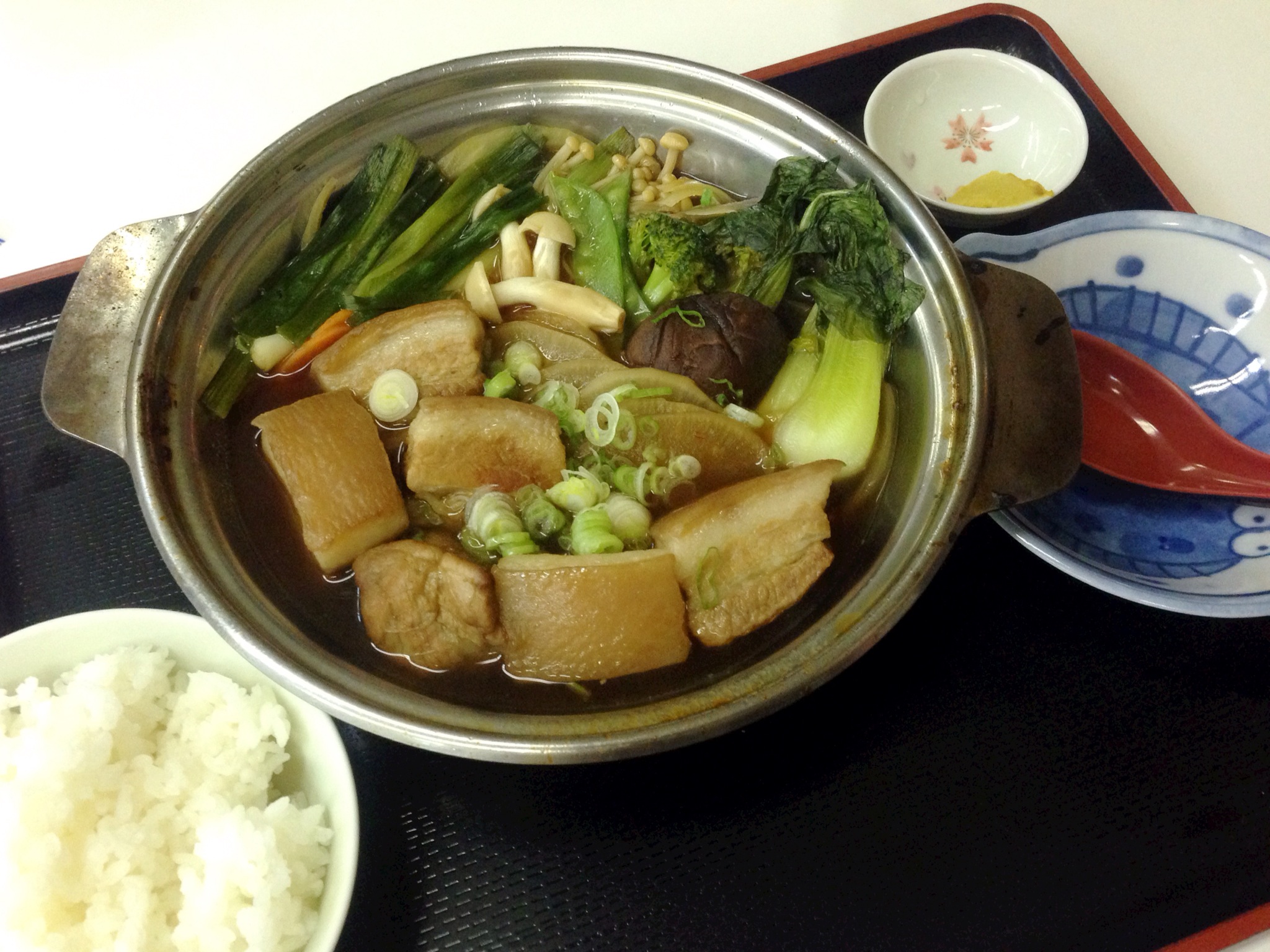 Jane generously offered me half of a piece of her breaded white fish. It was just another amazing preparation that I had never seen before – fish fillet wrapped in shiso (sesame) leaves, breaded and deep fried. It instantly hit the right spot again with a spectacular fragrance from the leaves, and how moist and delicate the fish tasted.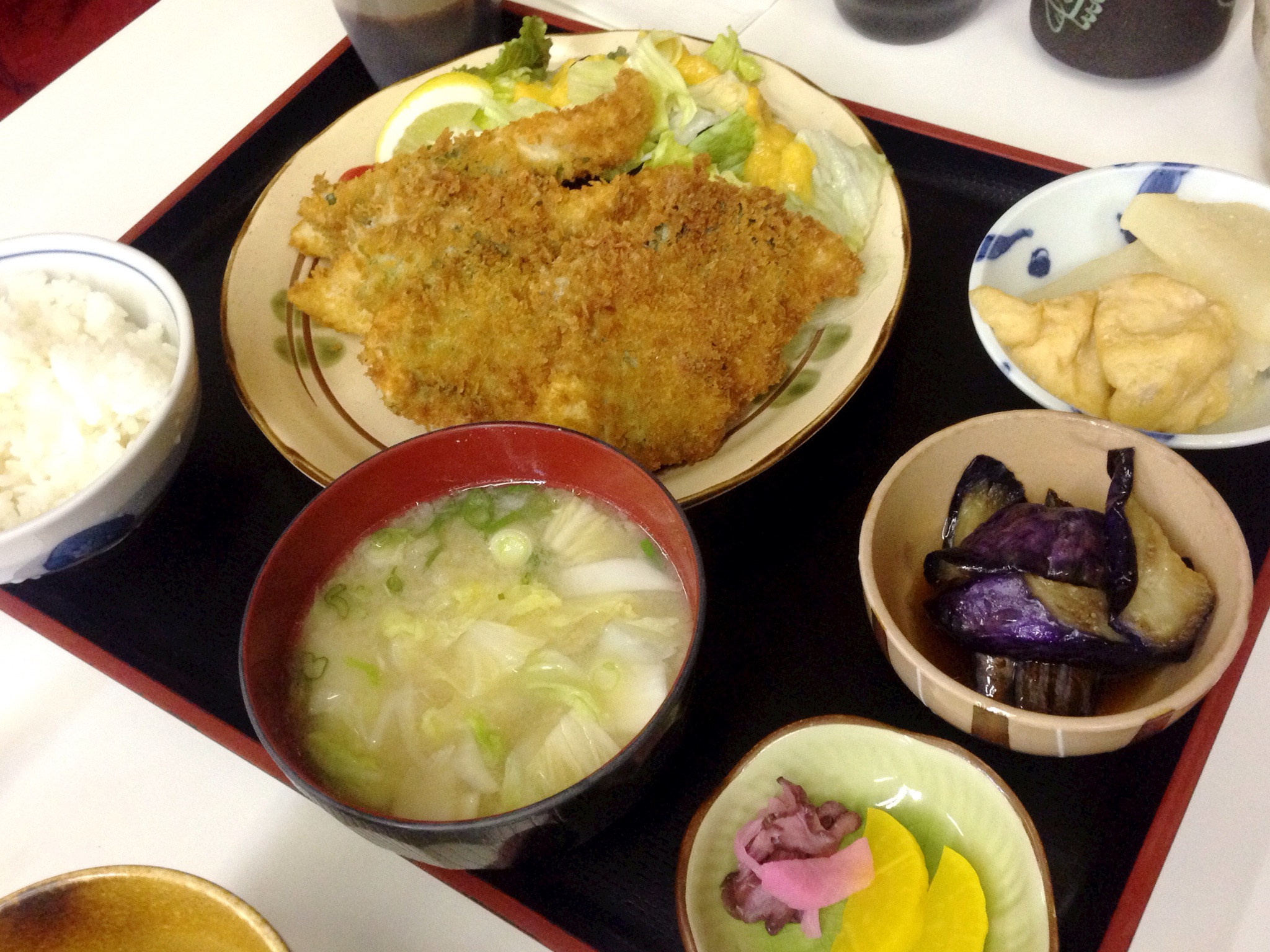 Bert found a piece of perfectly fried scallop in his California Sushi Box. Who doesn't love a little surprise on top of a very enjoyable meal.
I found LoLo's Grilled Pike Mackerel seasoned and cooked really well. But as I would give it an A, LoLo was not as impressed as she claimed to have eaten A LOT of mackerels.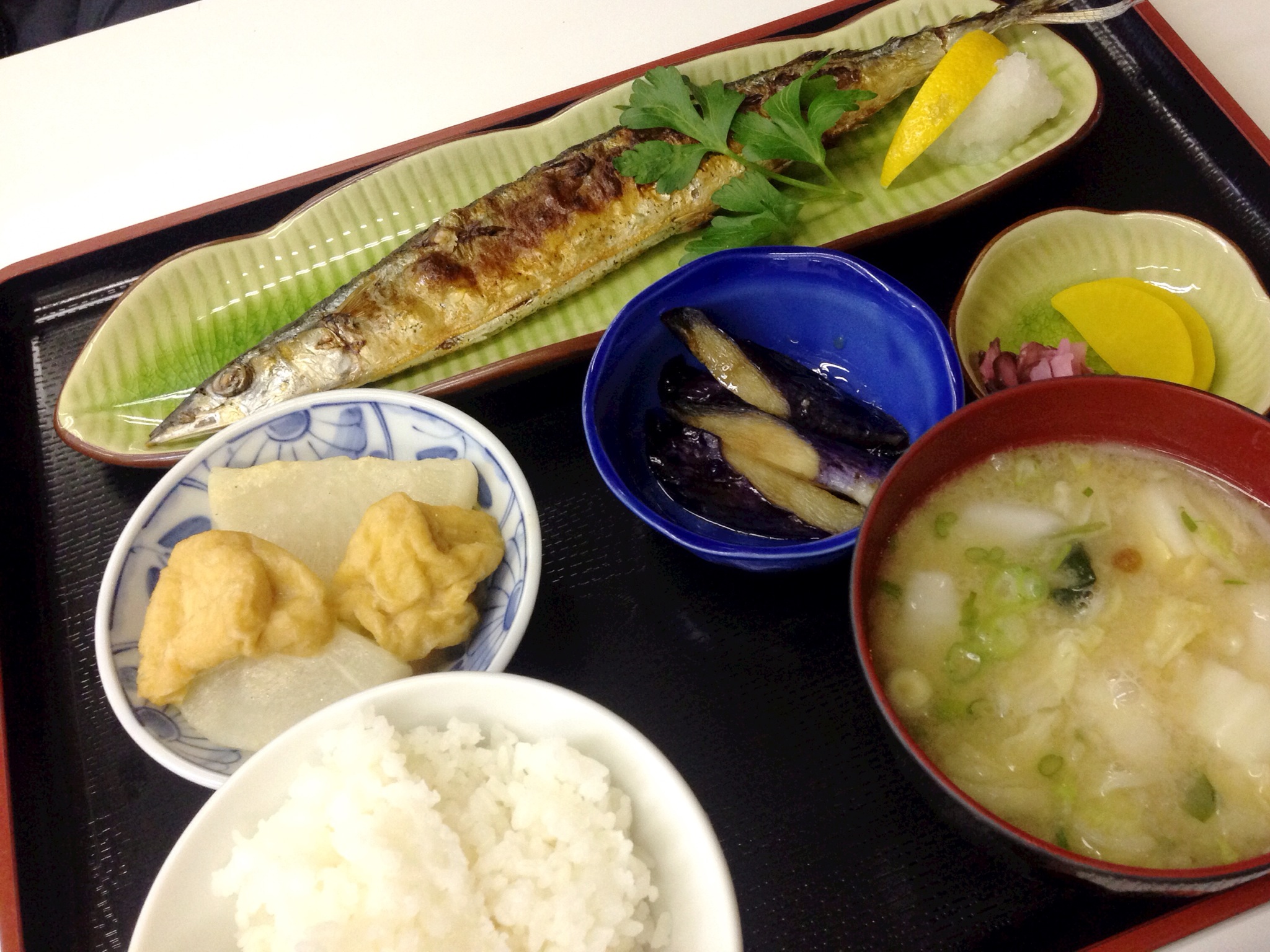 There are some other little details worth mentioning. Their miso soup is filed a lot of vegetables which is different from other Japanese places. If you happen to have BBQ eggplants as a kobachi (side dish), you are in luck because it is absolutely delicious. Also they offer you 20% off on all the dishes on their menu on Tuesday, Wednesday, and Thursday, but not on their specials such as my pork belly hot pot.
It was a happy evening because I had a very enjoyable dinner at a restaurant that lives up to its reputation!
Map and other reviews: