It had been a while since I had a Japadog, although I almost walked by the Japadog trailer on Pender and Burrard every single day.
I was once a big fan of Japadog. I was so happy that I lived only half a block from their original location on Burrard and Smithe. I had witnessed how they rocked their original location everyday. Thousands of movie goers and tourists from nearby Robson or Granville attractions were lining up for Japadog, and it felt like an all-day block party. 5 or 6 years had gone by, Japadog had acquired 5 more locations and had left their footprints in shopping area, train station, and business district. As Vancouver food truck scene had been blossoming the last couple years, Japadog still held a great spot in the street food trend. To me they were the perfect example of success built on creativity and simplicity. So what was a Japadog? It was just a hot dog with Japanese tramadol online no prescription cuisine inspired ingredients.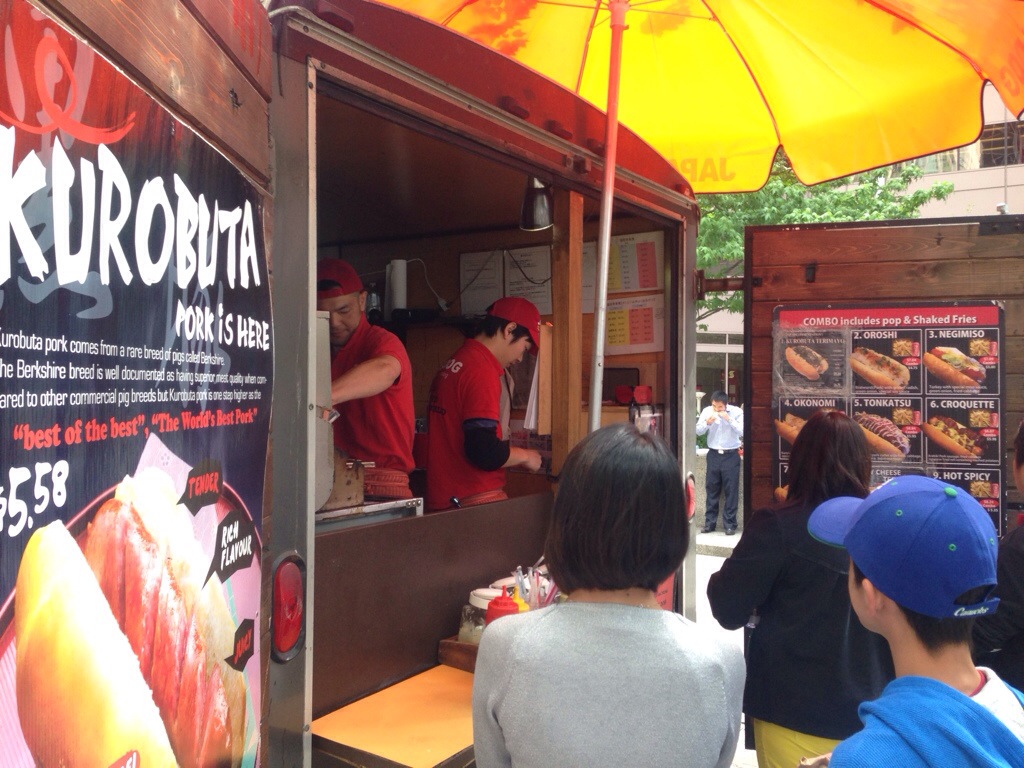 Japadog trailer on Pender had an almost identical menu with the original location, including the most popular 'Terimayo' with Kurobuta pork sausage, and my old-time favourite 'Oroshi' with white bratwurst. And they introduced the Shaked Fries a couple years ago, which was a brilliant addition.
I ordered 'Okonomi' today. It was also with Kurobuta pork sausage. (Please see why Kurobuta is special here…) Inspired by 'Okonomiyaki', a Japanese savoury pancake, the sausage was topped with special sauce and bonito flakes. It was simple and simply delicious. And those little butter and shouyu shaked fries were evil… Shoyu was just Japanese soy sauce, which always formed a great combination with butter.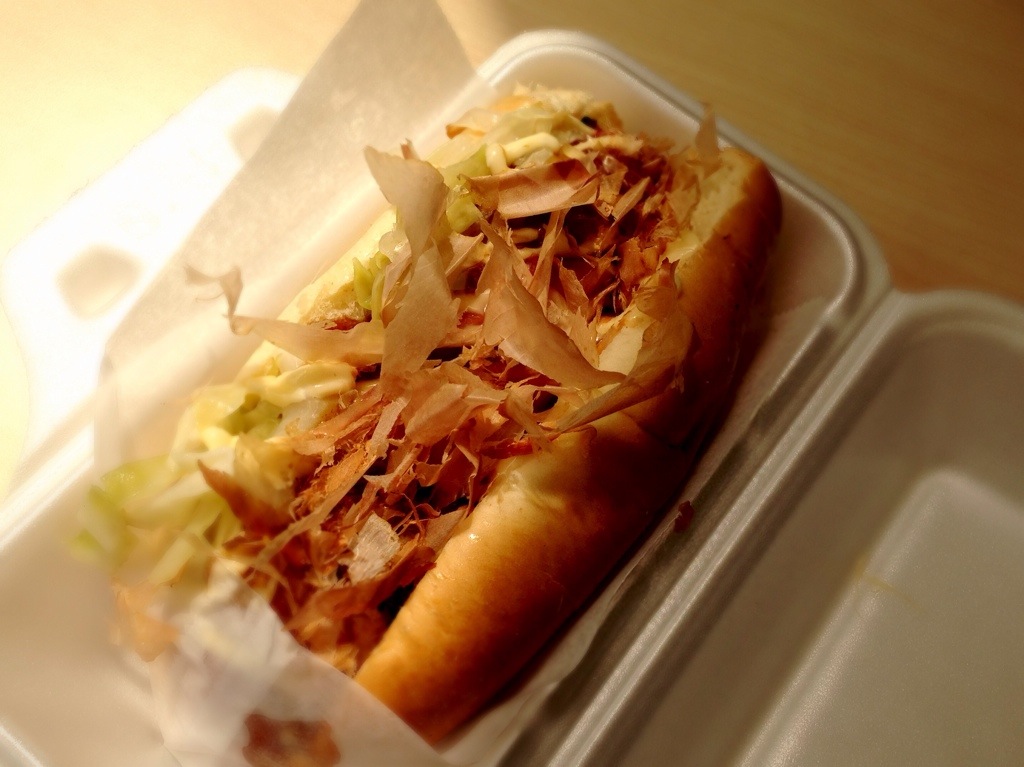 See other reviews:

Their website:
http://www.japadog.com/menu_En.html