Graham and I were meeting for TGIF drinks and dinner in Gastown. Standing at the busy corner of Carrell and Water, we have just too many options – L'Abbatoir? Chill Winston? Sardine Can? Or… Peckinpah? I've probably seen the eye catching sign of Peckinpah like a thousand times – it's pretty much the first thing you can see after you pass by the Gassy Jack statue walking towards Water street.
We grabbed a table at their outdoor patio, which is a lot smaller and more intimate than the one across the street at Chill Winston.
First came our Happy Hour drinks – a couple mystery cans of local beer ($4 each ). Anarchist Amber Ale has a hoppy microbrewery taste and Pacific Pilsner is much lighter and easy drinking Pale Ale.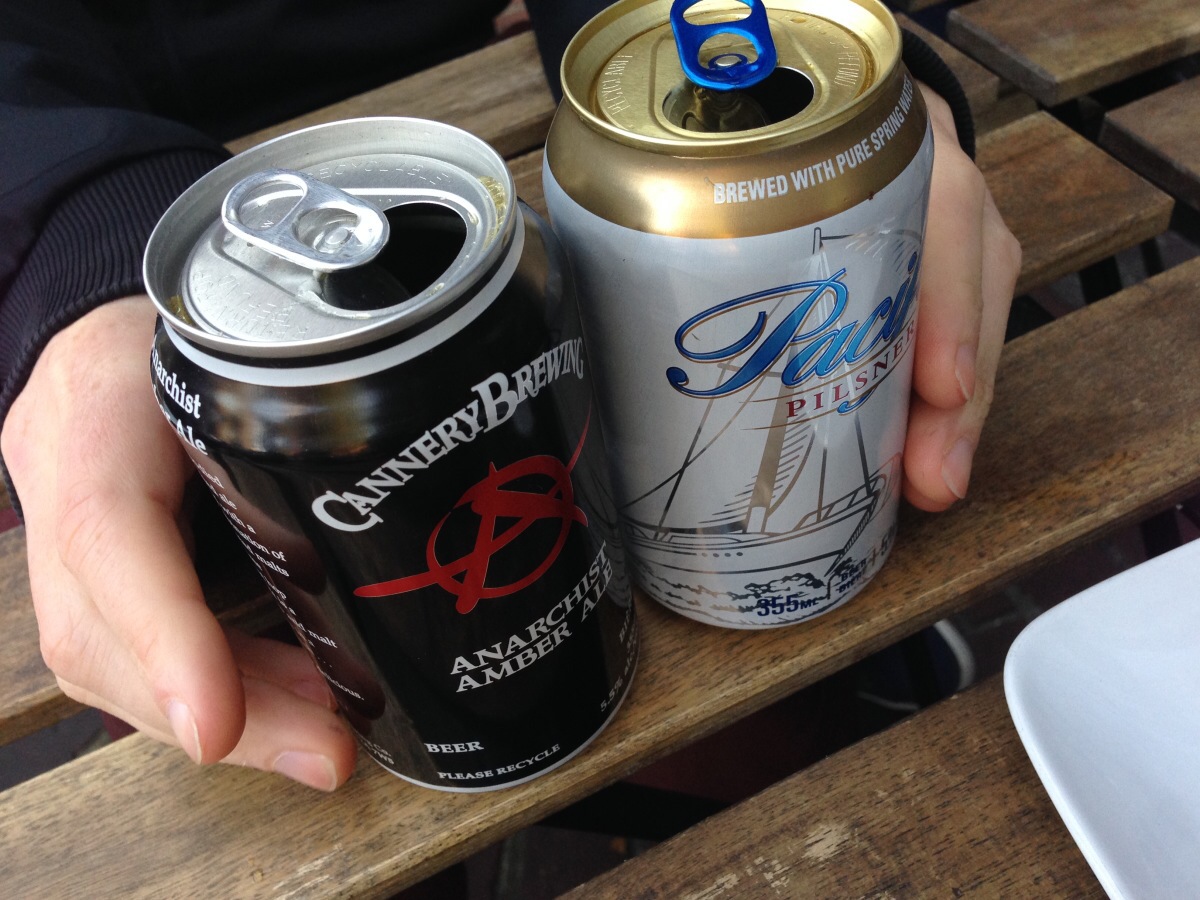 Our platter of Bit of Pork and Beef was bigger than I expected. It was quite a mouth-watering display of BBQ meats including pork ribs, pulled pork, and beef brisket, a piece of corn bread, and 2 sides: Hush Puppies and Brunswick Stew.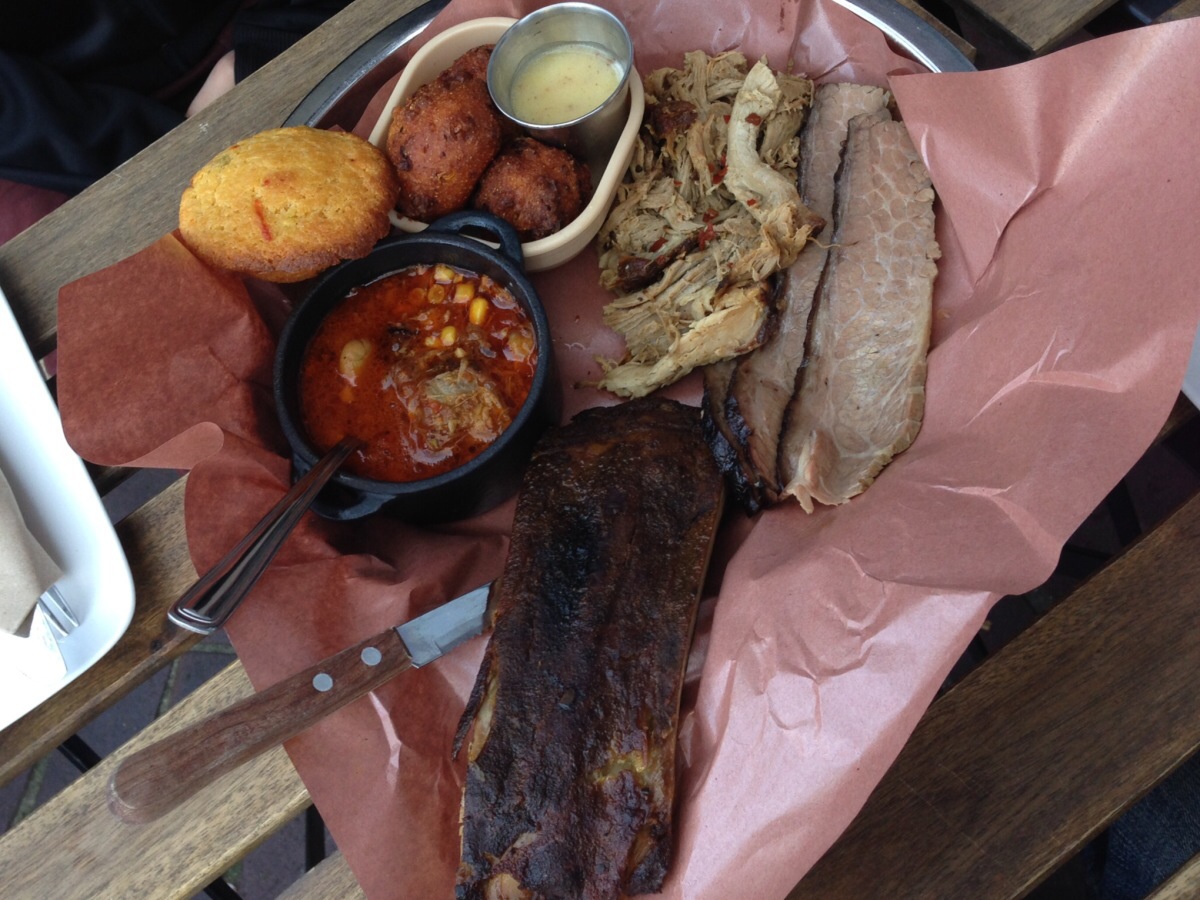 We were very impressed with the food. The cornbread and Hush Puppies were fried to perfection. The ribs and pulled pork have a ton of sweet and savoury flavours, and taste even more delicious with the house made BBQ sauce and chilli vinegar. The smoked beef brisket however was a bit bland, and I could only get a few hints of smokiness from the skin. Loved the Brunswick Stew, which is made with brisket, pulled pork, smoked chicken, corn, lima beans, and a spicy chicken tomato broth. Wow the North Carolinians really know how to enjoy BBQ!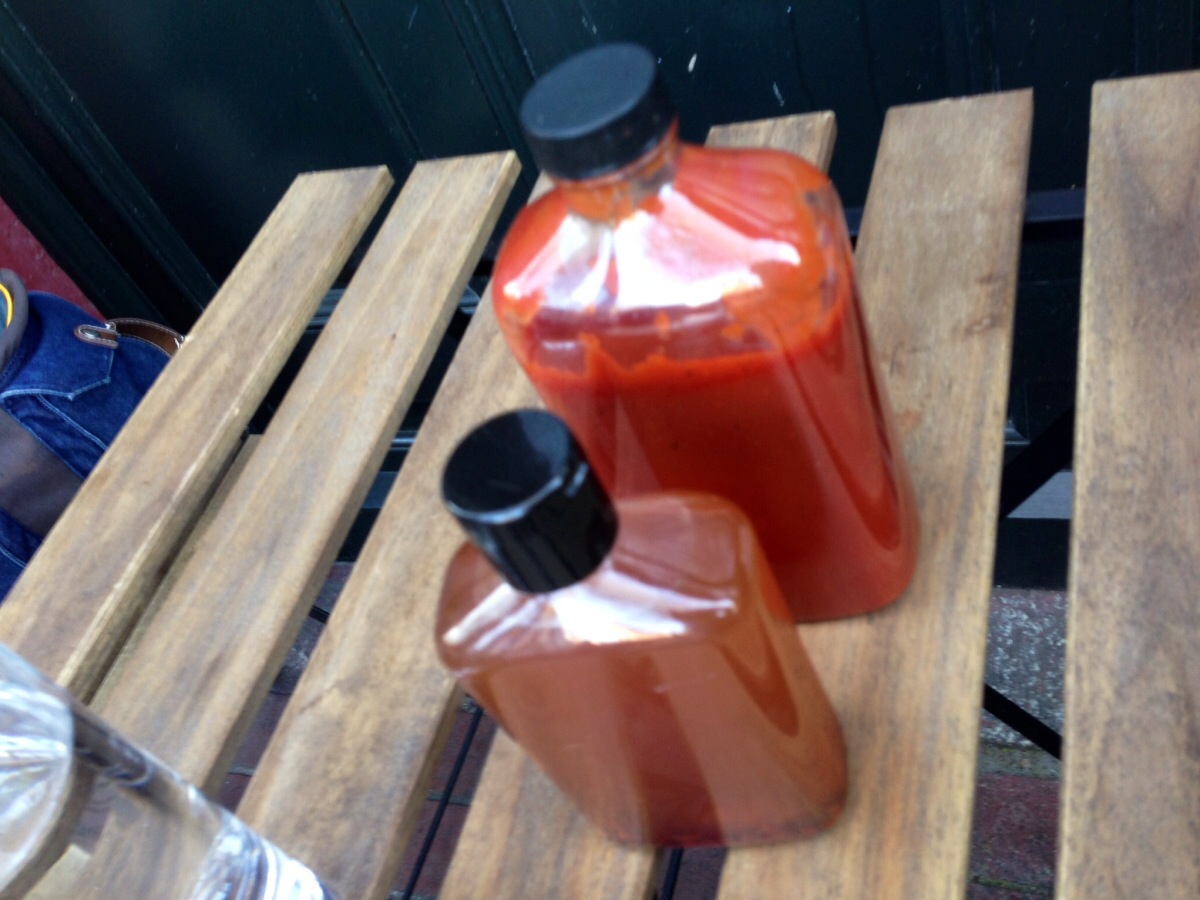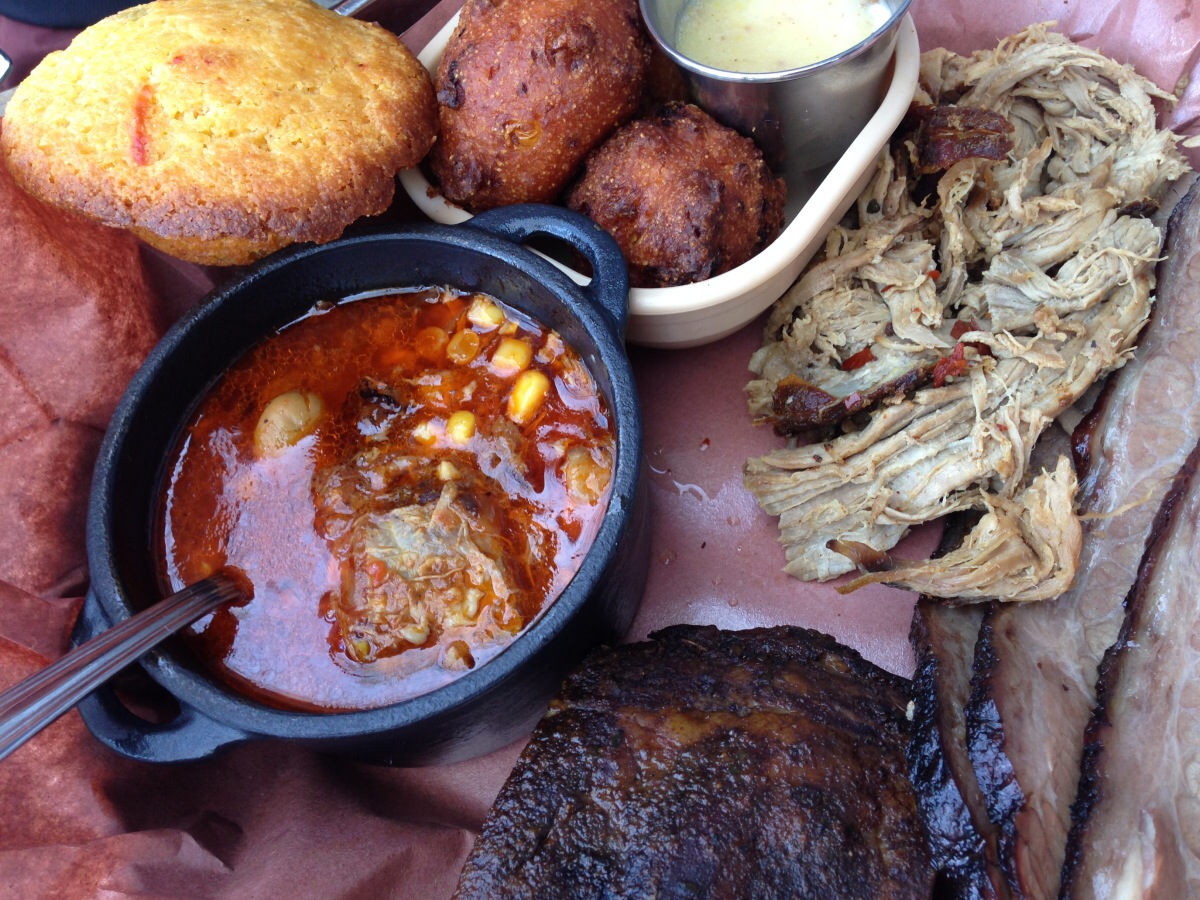 It was such a pleasant surprise that we found this place. We were quite stuffed from the BBQ platter. And I would love to come back here with a larger gang for the full-on North Carolina BBQ experience!
Website:
Map and other reviews: