Located right outside of Yaltown and close to Stadium station, Delicious Pho doesn't have a lot of competitions within the 10-minute-walk radius. was impressed by their spacious dining room and comfortable seats, as well as the good sized menu offering exotic ingredients like beef tripe and tendon, which is pretty unusual in downtown. My favorite pho place downtown is Ha Long Bay on Pende Street, but sometimes I really wish they would offer more specialty dishes over there.
They use pretty large bowls here. Byron's small Beef Pho with Sliced Steak and Meat Balls ($8.50) looks huge!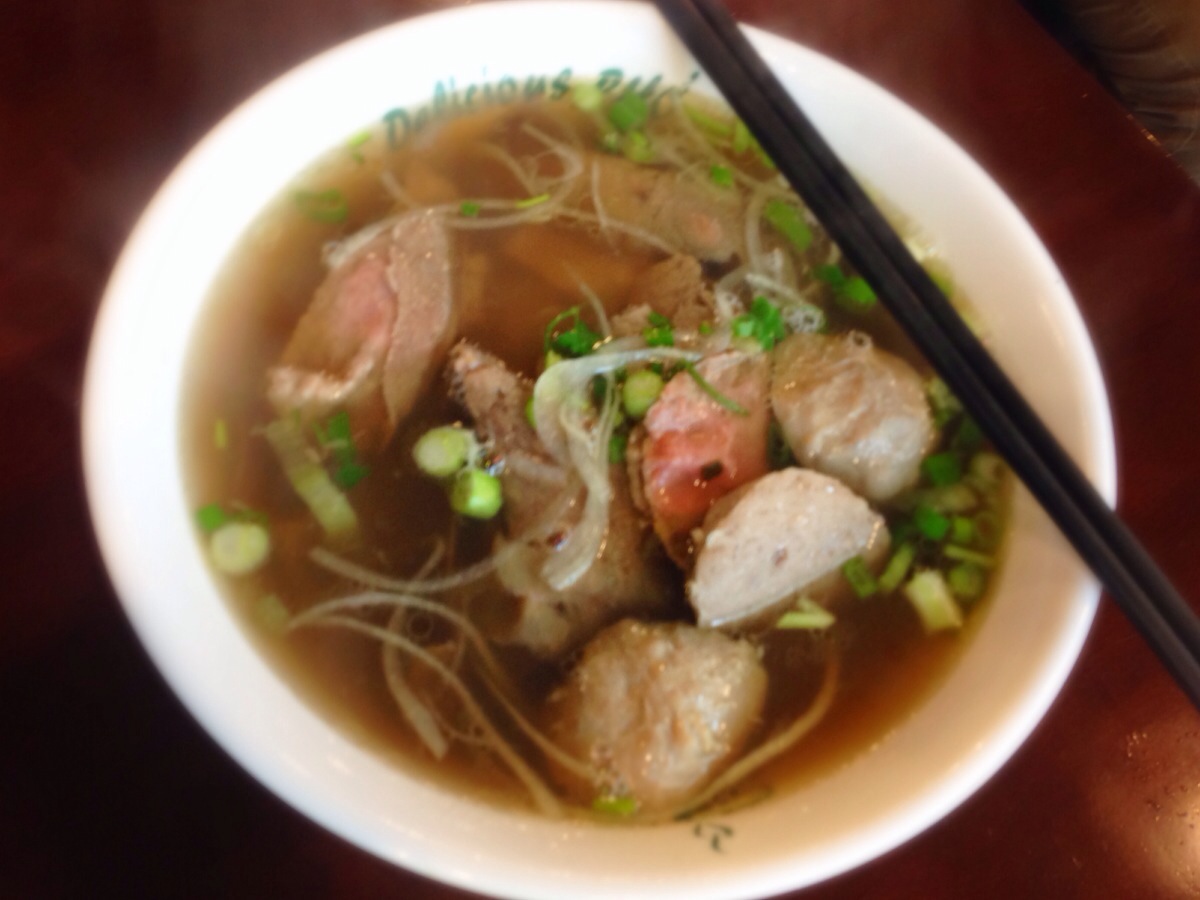 Pascal's Vermicelli Bowl with Grilled Chicken and Spring Roll ($9.15) had a sizable portion as well. For the spring roll (Cha Gio), they use wheat egg roll wrapper instead of rice paper wrapper, which is a little disappointing for me. It is definitely more authentic to use rice paper wrapper since it requires greater technique in wrapping, or the roll would easily break. And rice paper wrapper also makes the roll more puffed and crispier. But more and more restaurants have adapted to the wheat wrapper for cutting down labor, and keeping the roll where to buy clonazepam crunchy much longer.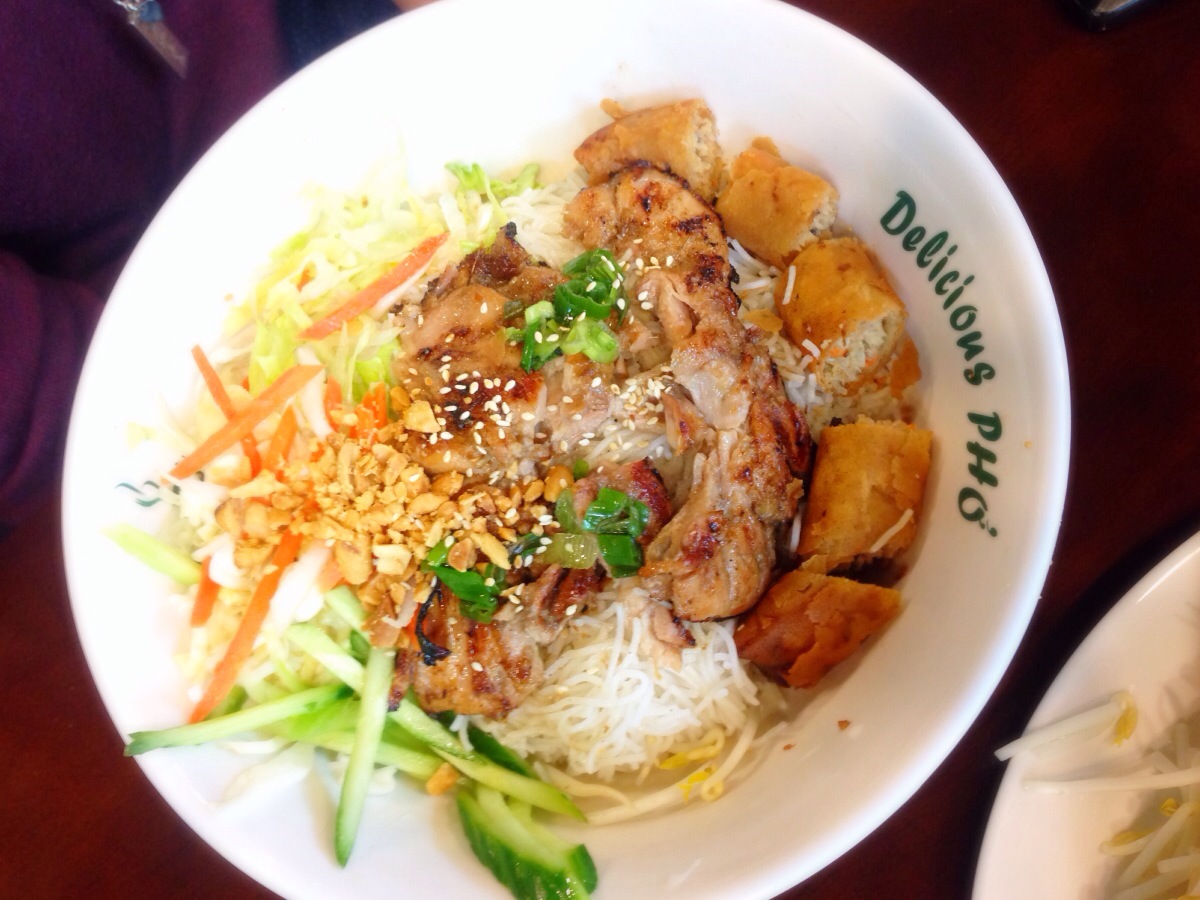 I ordered one of my favourite dish Bun Bo Hue, which is also called Spicy Hue ($8.80) on the menu. This dish is usually more expensive than regular beef pho at other places but it is cheaper here possibly because they have used less ingredients. I really enjoyed it as it has the perfect amount of the spiciness for me, and all the flavours of different spices really came through, especially lemongrass. The serving bowl was humongous, but there was not a big amount of noodles and other ingredients – one could imagine how much broth there was in that big bowl.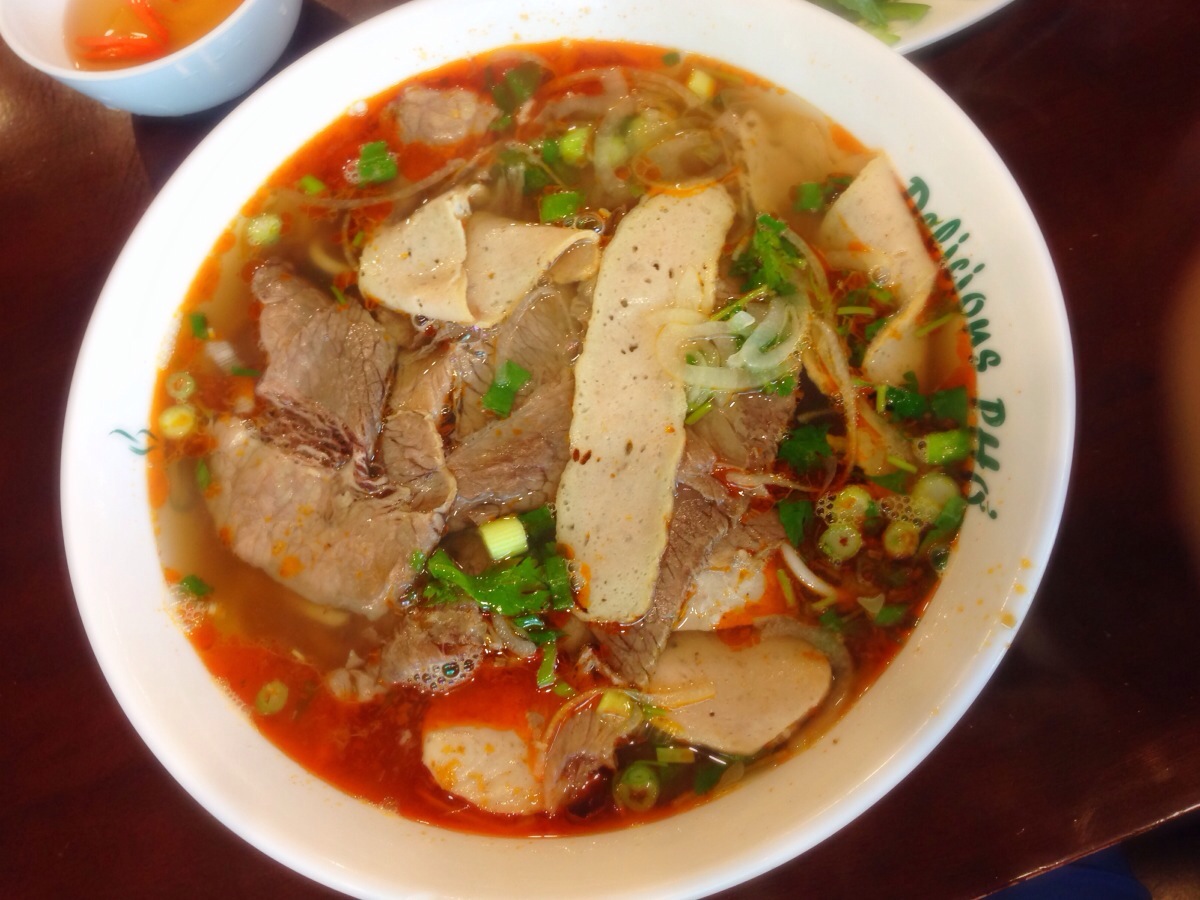 Overall, the food here just barely passed the delicious test. I definitely had better pho at other joints before. While the menu choices are great, more like the Kingsway style instead of the Downtown style, the comfort and the ambiance of the restaurant does make the meal a bit more enjoyable too.
Map and other reviews: