I always wonder how Sushi Tei has survived all these years. Only a few meters away from Fujiya, the small sushi to-go shop that constantly has a long lineup during lunch time in Downtown Vancouver, they have been fighting hard to stay alive in completing the war of affordable sushi.
Round 1
Chicken Teriyaki Don vs. Chicken Teriyaki Don
For Sushi Tei's Chicken Teriyaki Don ($6.95), the house-made sauce is very unique, the hints of vinegar and ginger reminds me the marinate for braised pork hock, a traditional Chinese dish prepared for mothers of newborns. So if you are used to the generic teriyaki sauce that tastes like Kikkoman, you might not be a big fan. To me the sauce is slightly off balanced, and could use a little bit more salt and sugar. The slightly pan fried chicken however, tastes fresh and moist.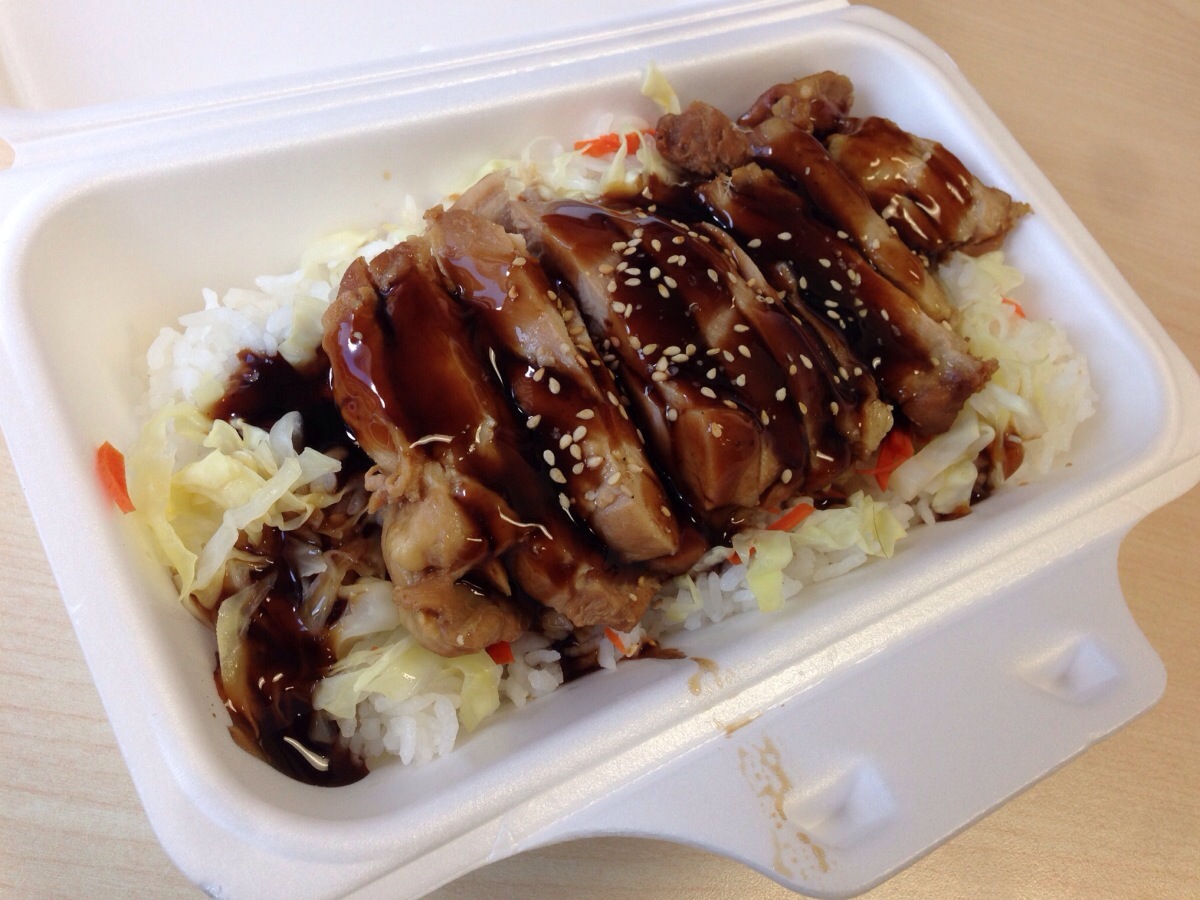 For almost half of the price ($3.95), the Chicken Teriyaki Don from Fujija is small but still a pretty hearty meal. There are a couple things I love about what they do to the chicken – the slightly char-grilled chicken skin coated with sweet and savory teriyaki sauce, and the use of slightly caramelized green onion. This is a very comforting bowl of food.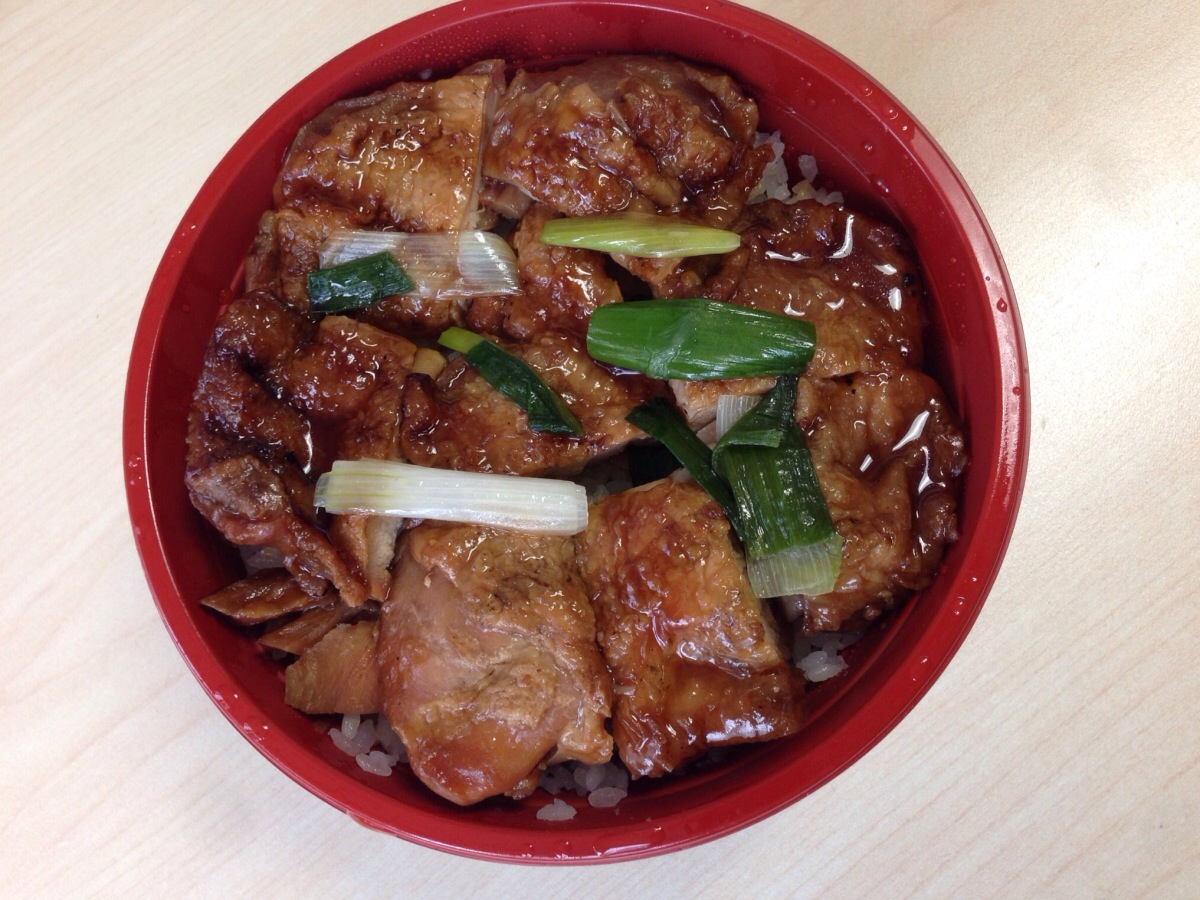 The verdict. Although freshly prepared, the unique teriyaki sauce from Sushi Tei is debatable. Don't let the idea of pre-packaging put you off – 1 minute and 45 seconds in microwave, the Chicken Teriyaiki Don from Fujiya will taste like freshly cooked.
Round 2
Sushi vs. Sushi
This round we compared those 2 places on what you get for the same price.
Sushi Tei has a daily sushi roll special, such as this 12-piece combo ($6.95) that includes Dynamite Roll, Chopped Scallop Roll, Smoked Salmon Roll, and Yam Tempura Roll. First of all, the rolls are all very small. They all taste somewhat underwhelming. And I think it's cheap when they call it Dynamite Roll, as they really should call it Prawn Tempura Roll – a piece of lettuce isn't really enough of an upgrade to make it Dynamite Roll.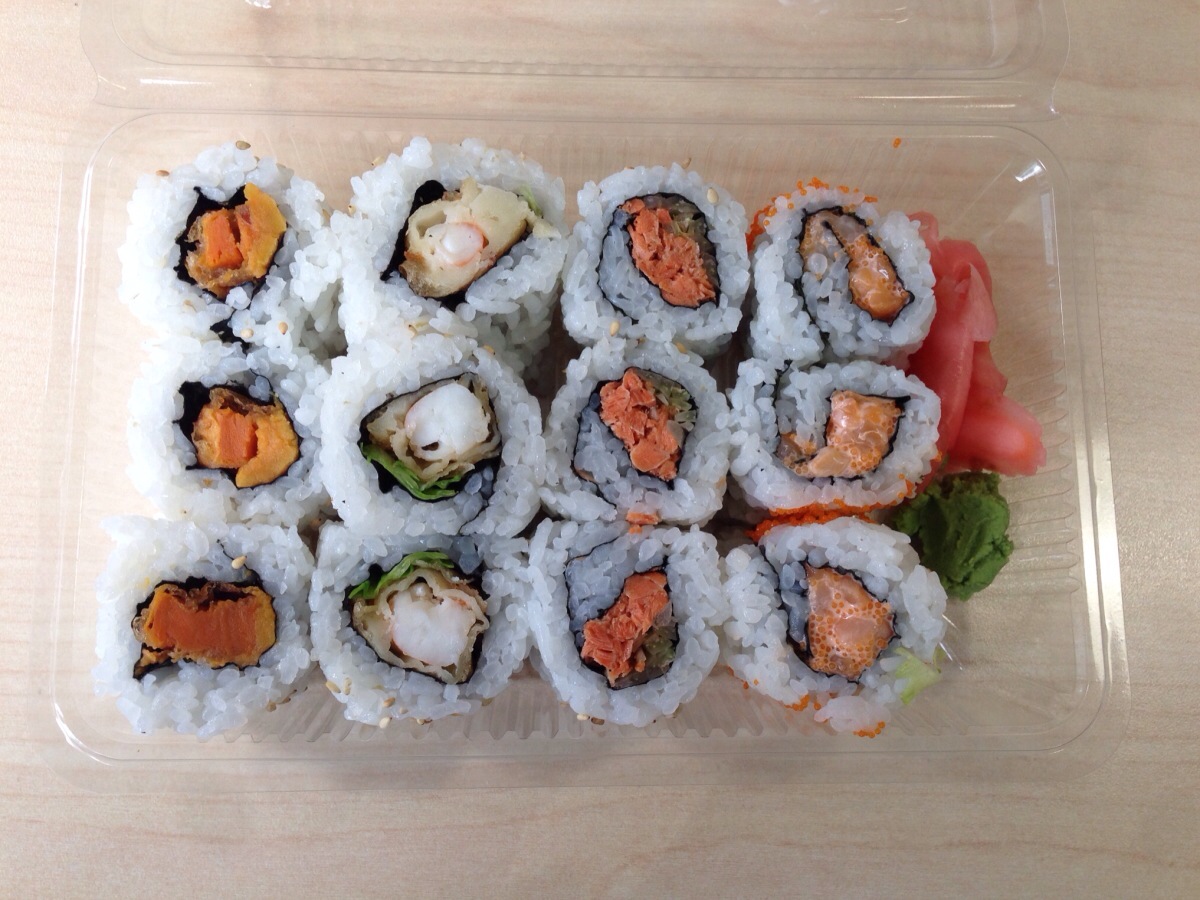 And my pick from Fujiya is Spider Roll ($4.95) and Gyoza ($2.25). As I cannot find a sushi roll that's over $6 at Fujiya, I just grab Spider Roll, one of their priciest ones. Spider Roll is one of my favorites and it constantly reminds me how I fell in love with sushi for the very first time back in California. Although the roll is not not freshly made per order, I can still taste the crunch from the deep fried soft shell crab. There is a lot of crab meat which tastes quite decent. I even found crab roe in one of the pieces! Gyoza isn't bad either for just over $2. But it needs about 30 secs in the microwave – I like my dumplings warm!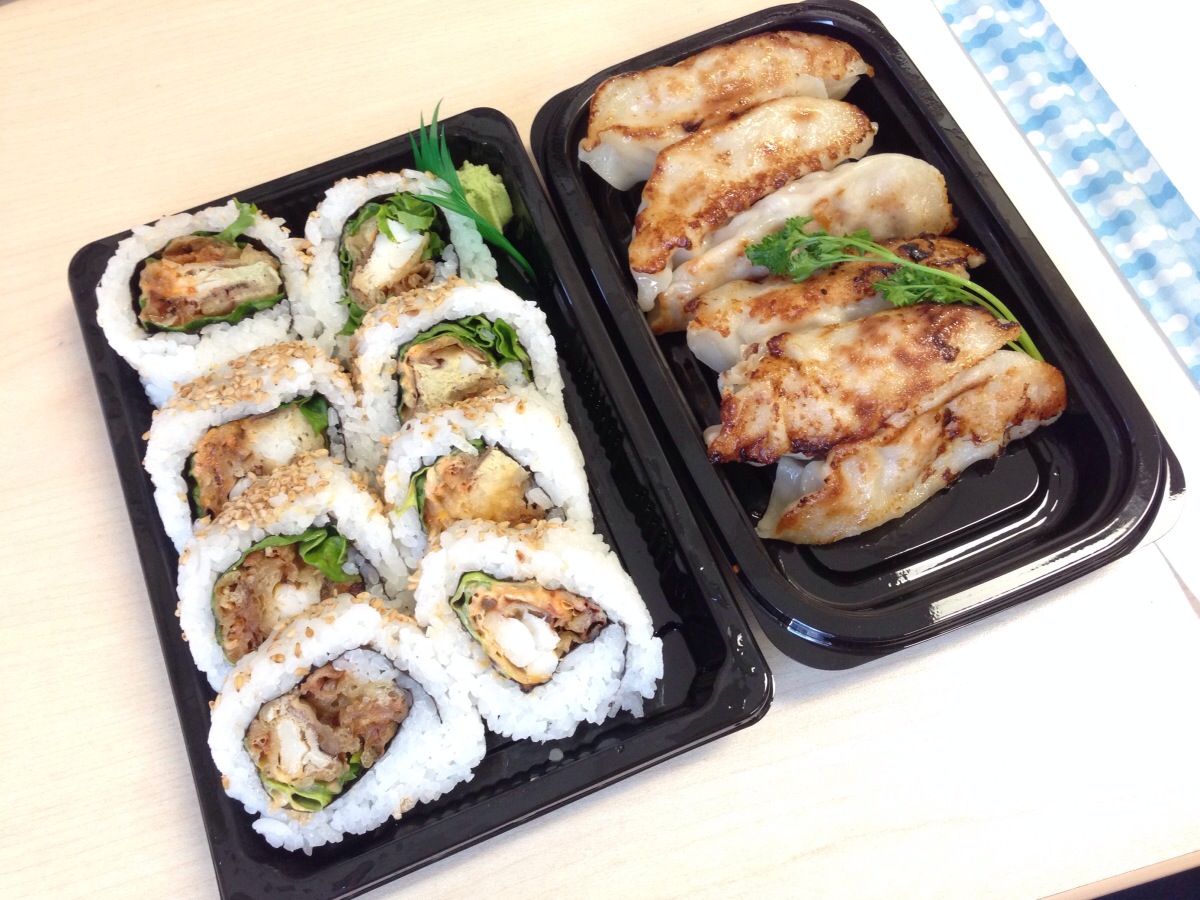 I have a backup opponent from Fujiya, Nigiri Combo ($6.95), which has the same price with Sushi Tei's Roll Combo. Although it is a good deal for what you get: Salmon, Tuna, Saba (mackerel), Unagi (BBQ eel), Ika (quid), Tamago (fried egg), and Tako (octopus), I probably still prefer they are made after I order them at a restaurant.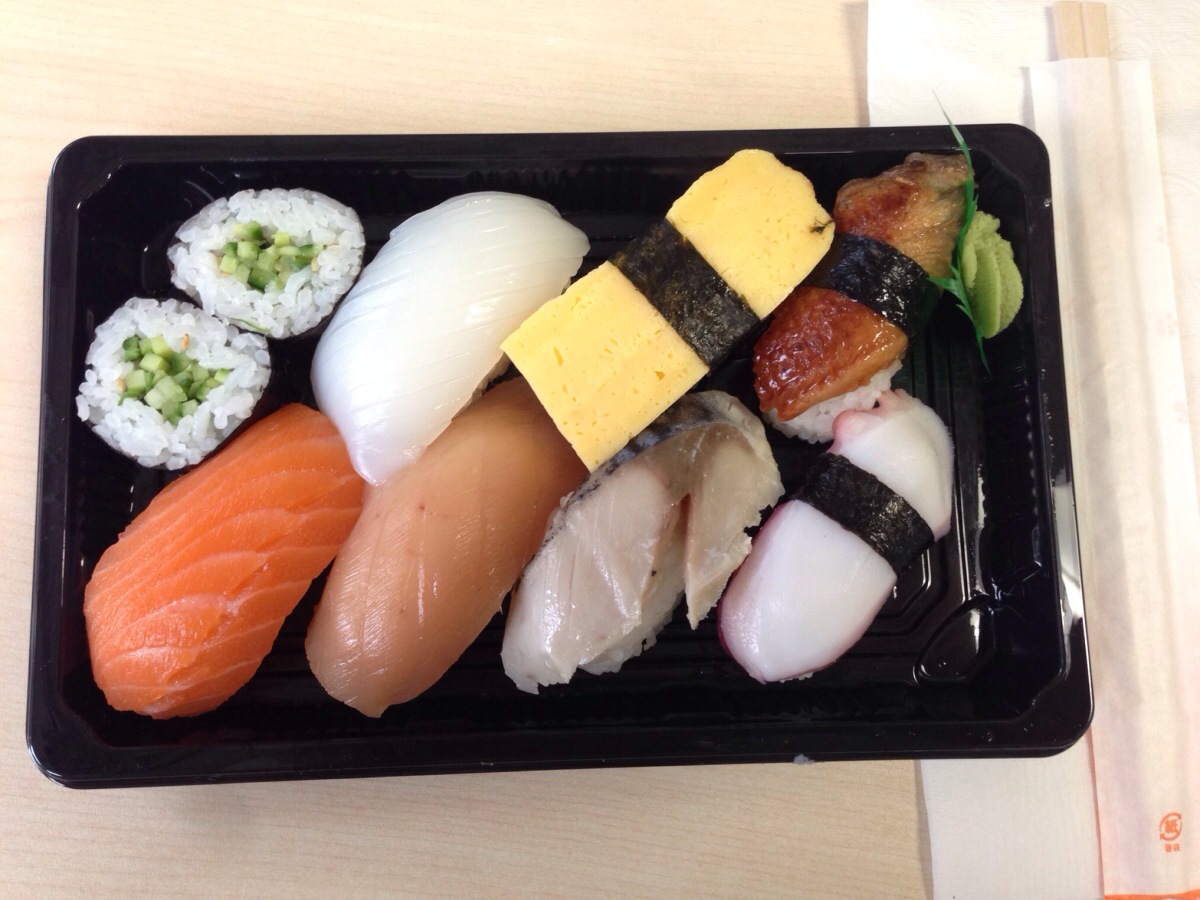 Both places are pretty affordable. But for what I pay, I still prefer Fujiya over Sushi Tei.
Sushi Tei
Map and other reviews:
Fujiya
Website:
Map and other reviews: