It was a rather unexpected longer dining experience for me at Hapa Izakaya Coal Harbour. I had only planned to meet up with Justine for Happy Hour, or what they call 'Hapa Hour', but ended up throwing a small birthday party for my buddy Rick, who had been extremely busy with school. It was definitely a pleasant surprise to see him and overall we had a pretty good time at Hapa.
When Justine and I arrived, they were already giving the last call for the Hapa Hour (3:00 – 5:30pm). I noticed they have changed a few items on their menu – I was slightly disappointed that no more Hot Wings on the Hapa Hour menu!
First we had Sausage Trio ($5), with smoked chicken and apple sausage, classic chorizo and pork banger, all served in hot stone bowl with a grainy mustard sauce. I found them quite tasty especially the smoked chicken one, sizzling in the bowl but not dry at all. I'm a sucker for good sausages and I actually don't even need buns for eating my hot dog. This dish is just perfect for me.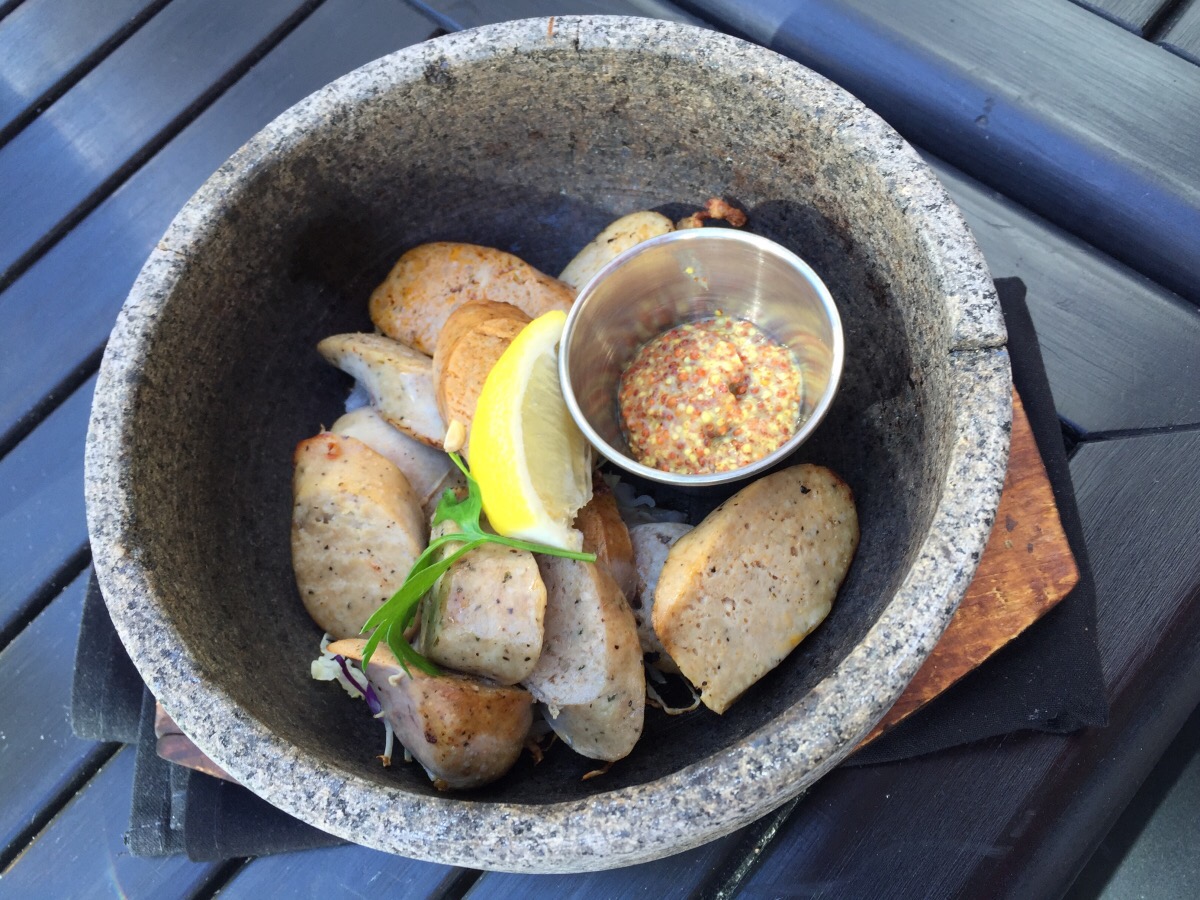 IKA (Grilled Squid) ($6) had always been my favourite. The squid was only grilled slightly, barely cooked through, and ooh so tender!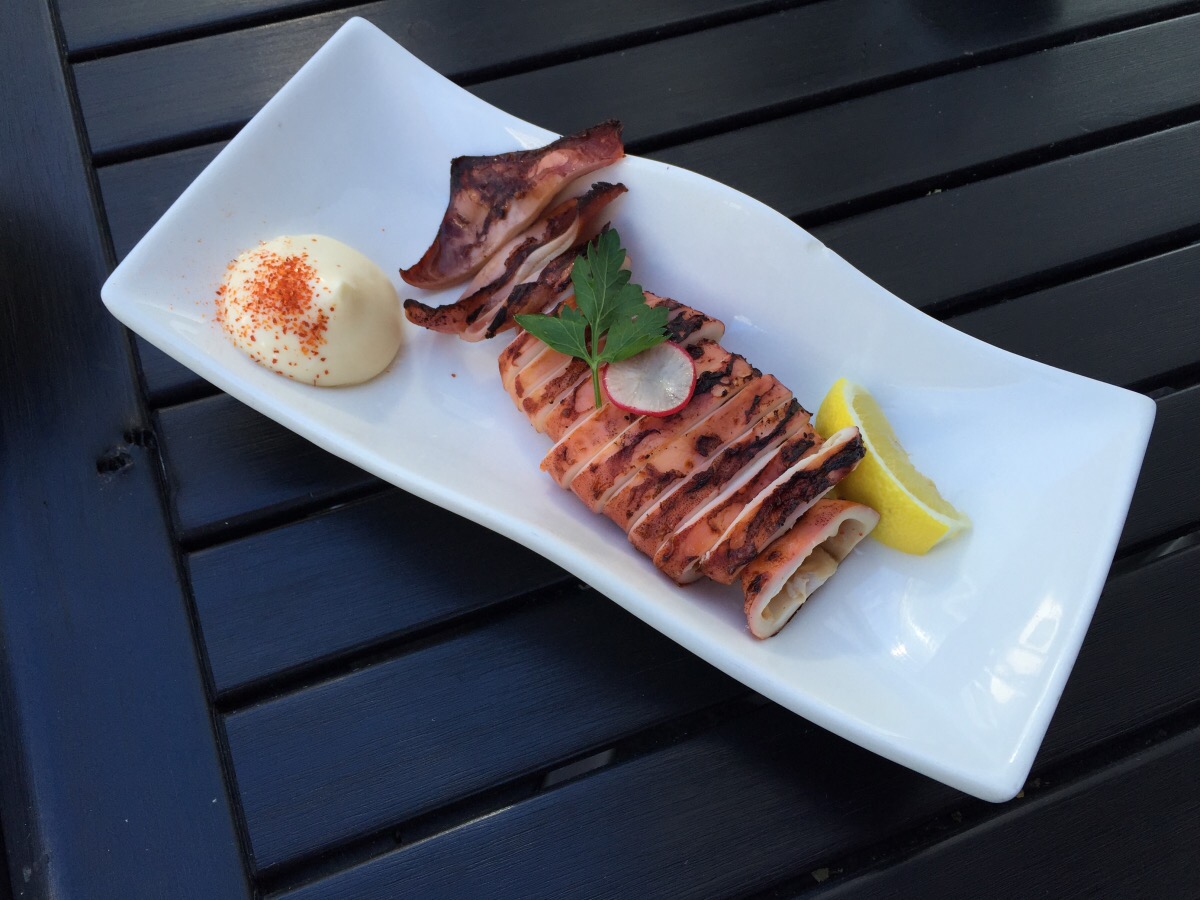 Ebi Mayo ($5.5) is a classic tapas dish among almost all Japanese Izakaya restaurants in Vancouver. The breaded prawns were served with mayo and sweet and sour sauce. I think I like the version at Guu better which they make it a bit less sweet and sour.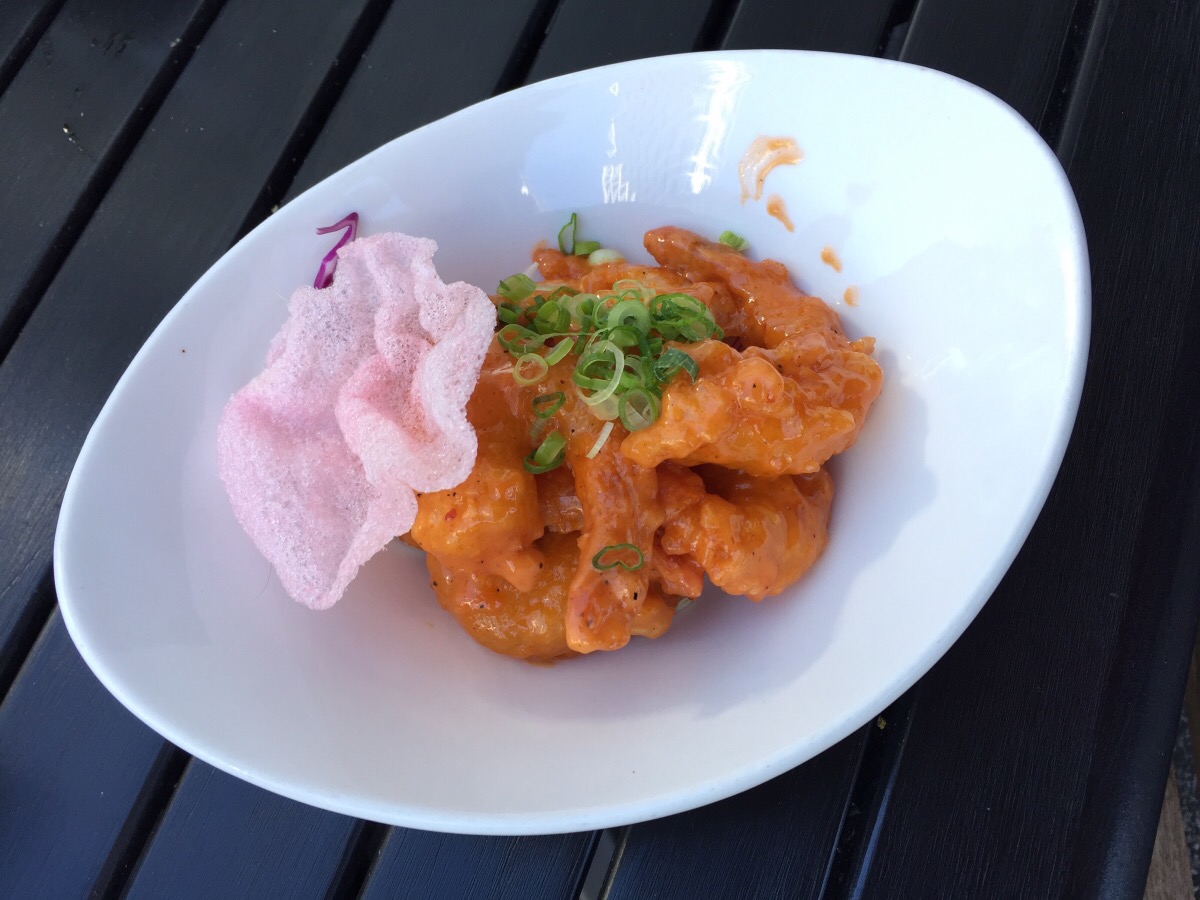 Justine wanted to order something light and refreshing so she ordered Spicy Tuna Roll ($4.5). But to me it was slightly boring 'cause it is such a common dish and almost all sushi places have it in the city.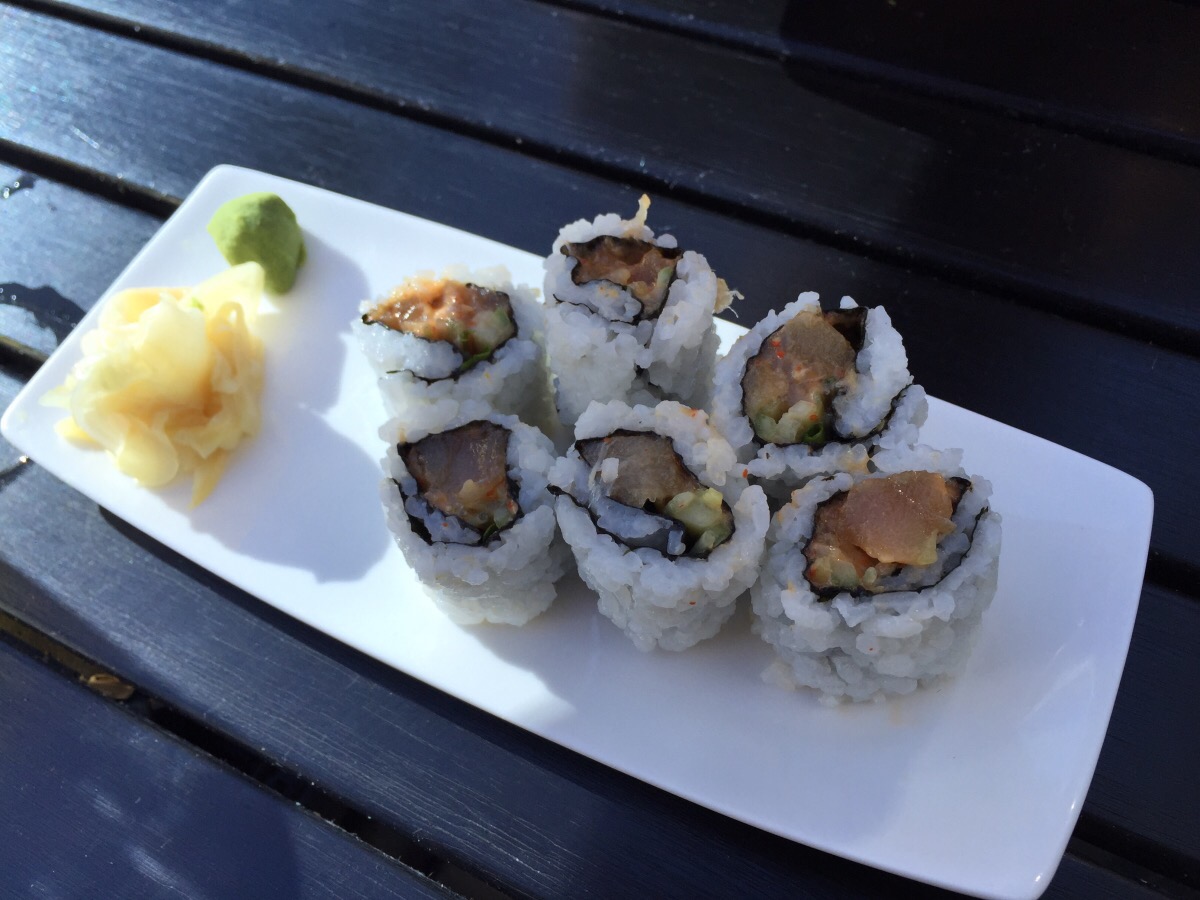 Once the rest of the party joined, we ordered from their regular menu. The girls were sharing Spicy Pork Ishiyaki ($9.99), with spicy minced pork and rice served in a sizzling hot stone bowl. It was warm and comforting.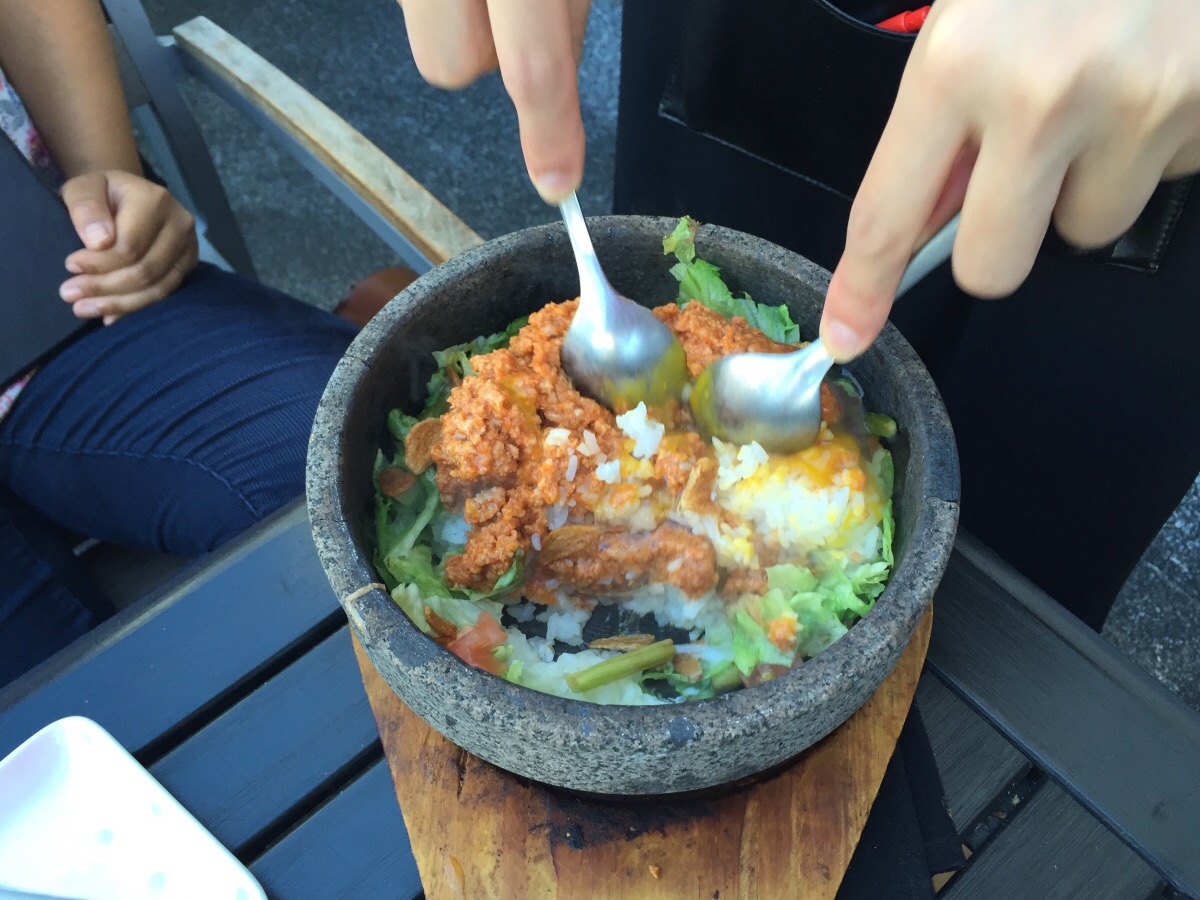 We ordered a few special sushi rolls. But I found them slightly underwhelming compared to other good sushi restaurants in the city.
Hapa Roll ($12.99) came with torched salmon, spicy mayonnaise, avocado, cucumber, carrot, asparagus, kaiware, salmon roe. The torched flavour was too subtle and I could hardly tasted any salmon roe , and the whole presentation was a little sloppy with how the spicy mayonnaise was spread on top of the roll.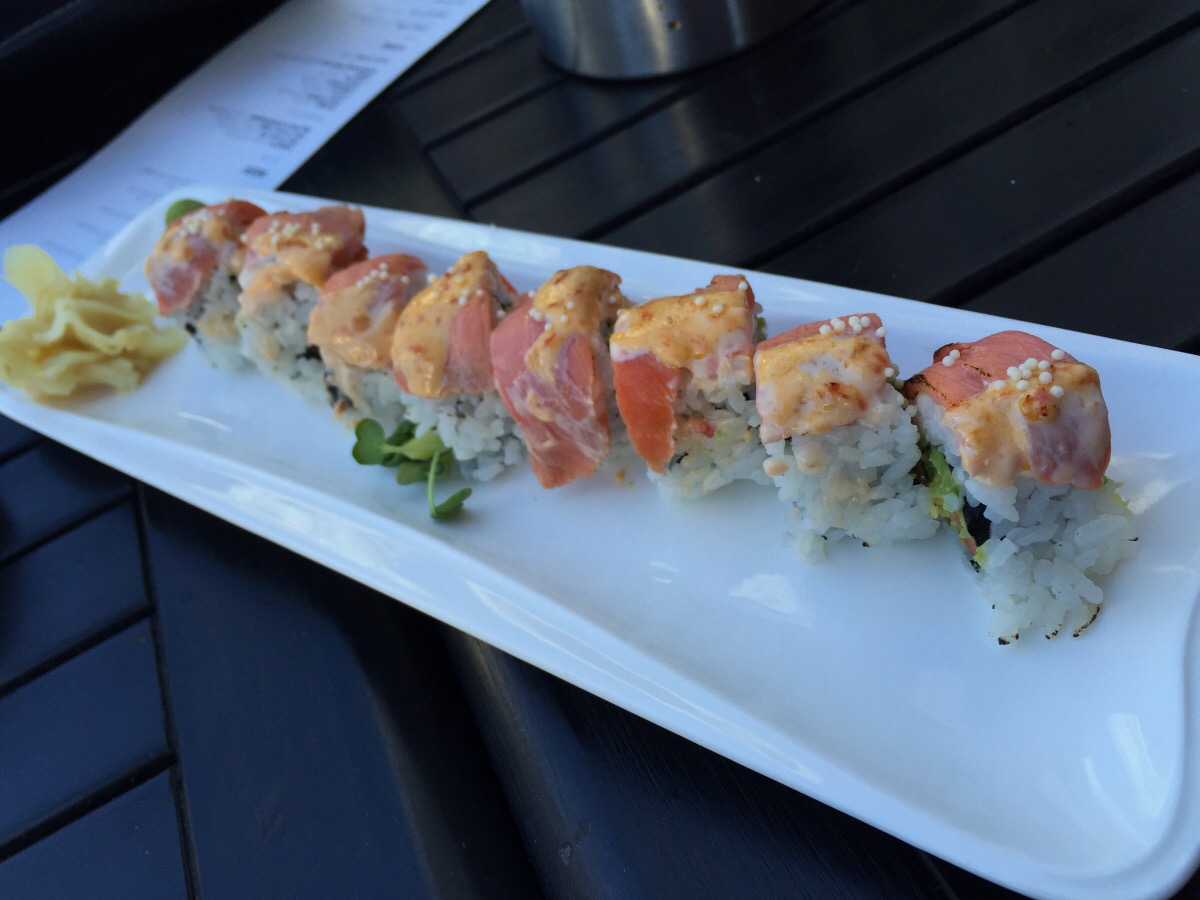 Ceviche Roll ($12.99) came with ahi tuna marinated in a cilantro-citrus vinaigrette, red pepper, avocado kaiware, and cilantro. But I think it was just putting mild flavoured ceviche on top of a cucumber roll and they didn't really work as one.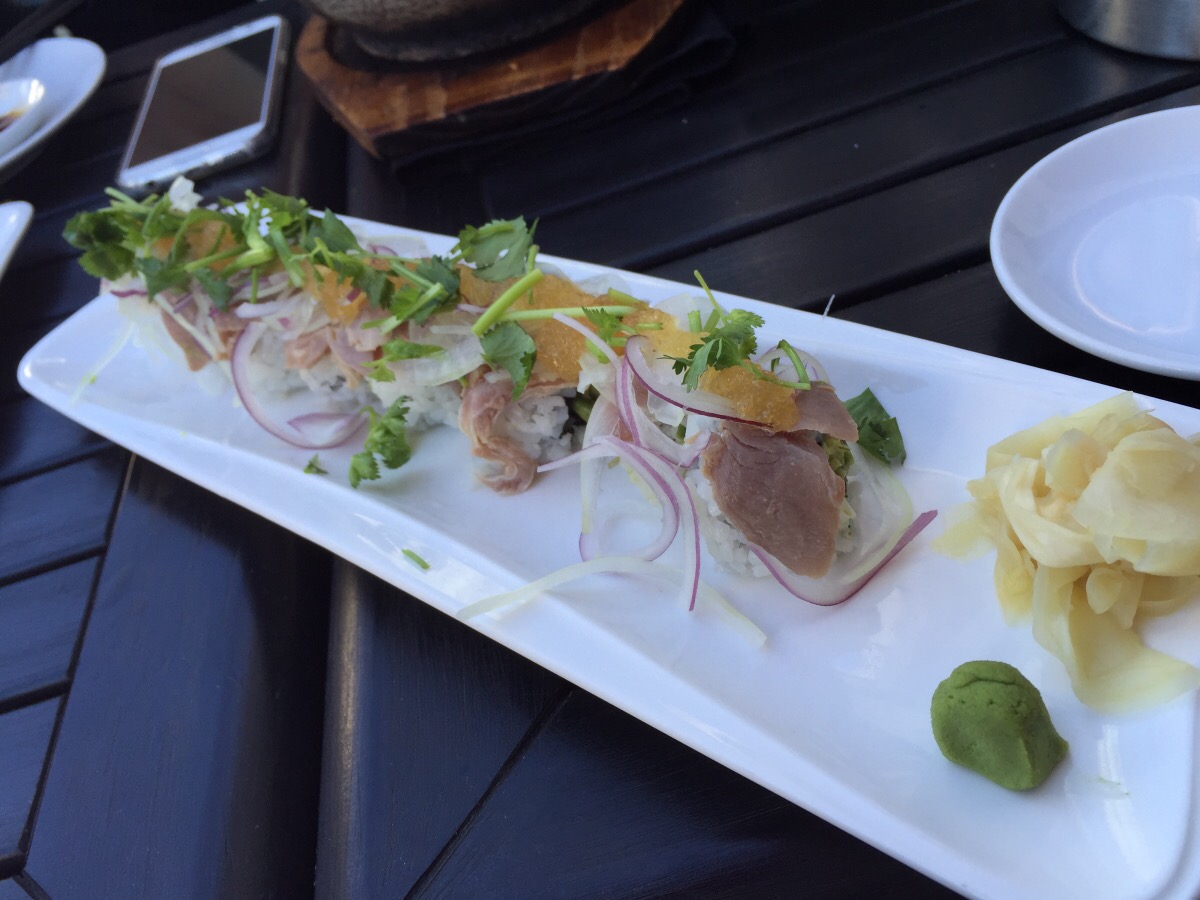 Asahi Roll ($11.99) was whimsical to look at, served with torched Albacore tuna, wakame, topped with sweet soy-marinated lotus root and tempura crumbs. It tasted decent and got fun textures, but the presentation was a little lacking – it looked all earthy and beige, and definitely needed more colourful garnishes.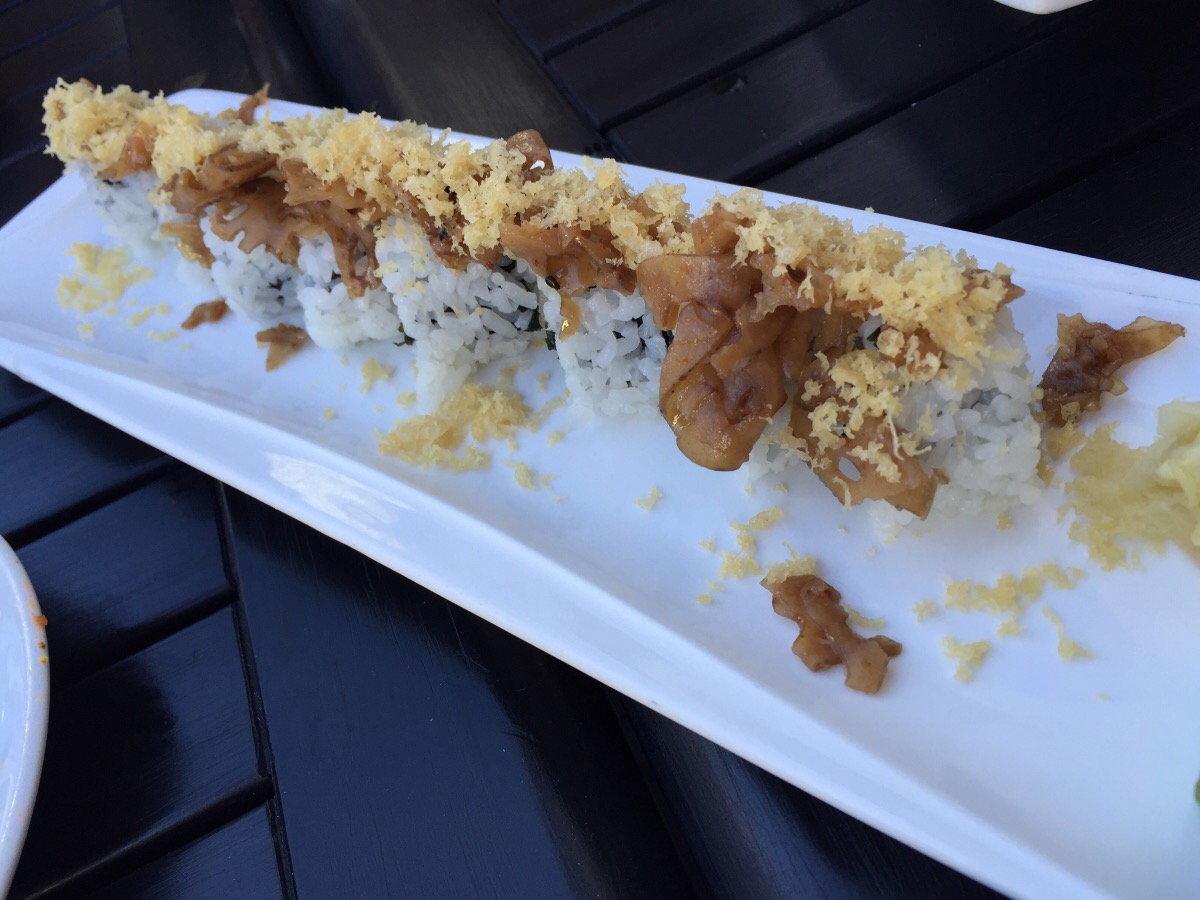 The girls had to do something with their sweet tooth, and ordered Marshmallow Fondue ($6.99) and they seemed to enjoy it.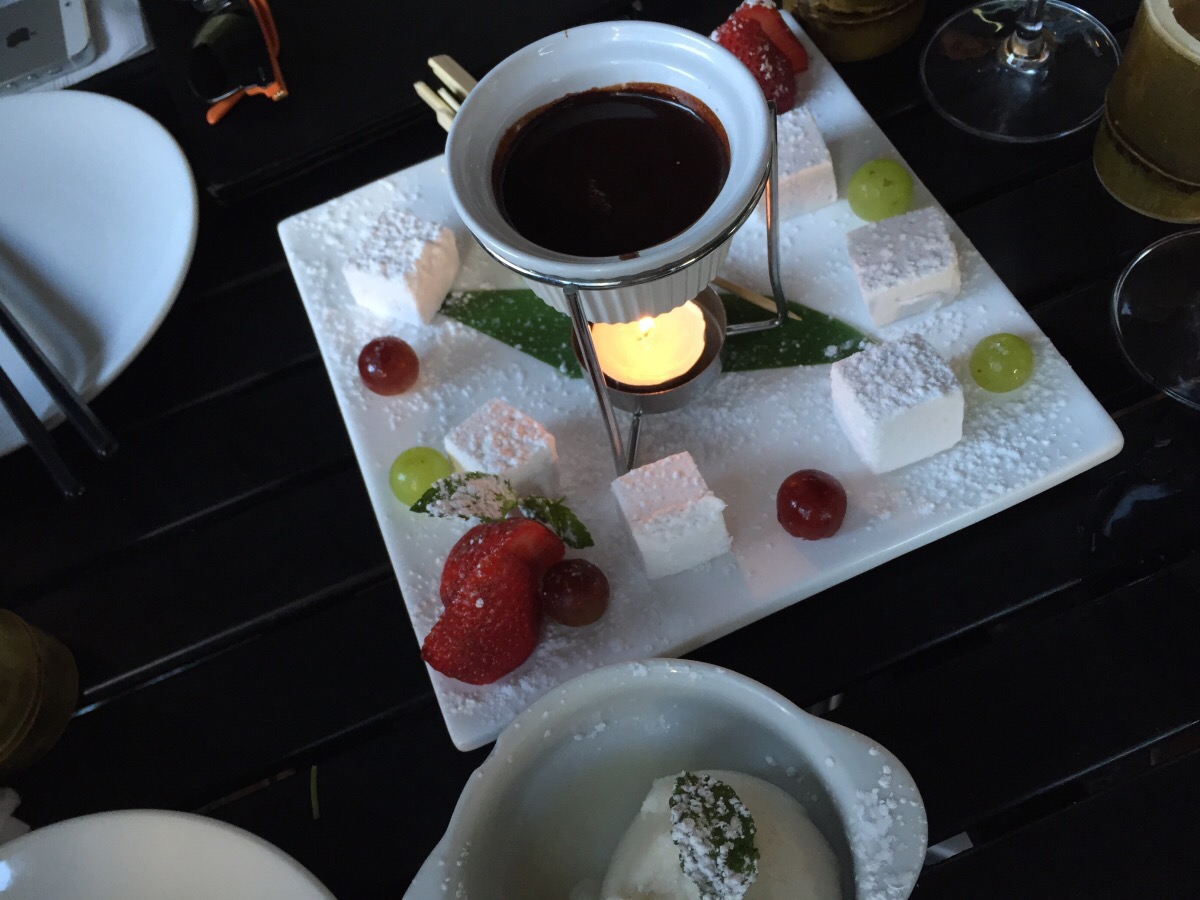 Although we didn't make the best selection on their dinner menu, but we quite enjoy their wine and sake. A bottle of White Hills Sauvignon Blanc from New Zealand ($44) later, we switched to FUKU MASAMUNE Sake ($37, 750ml), which was served in a frozen bamboo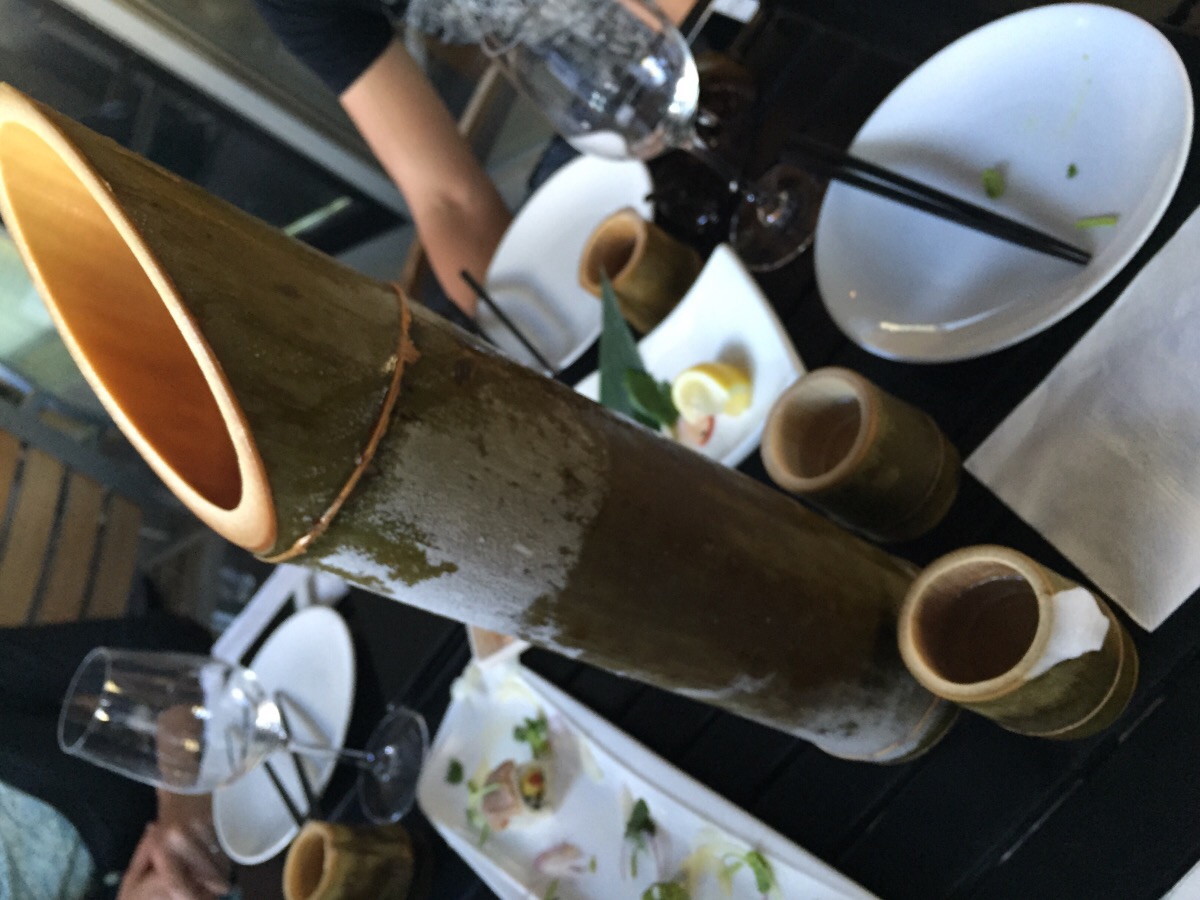 Over the last few years, I have found Hapa Izakaya slowly losing what they were known for, Originality. I missed what they had years ago such as Lobster Sushi or Braised Pork Belly which revolutionized the Japanese dining experience in the city, making more and more people fall in love with the concept of Izakaya. And they have replaced their menu with more and more boring sushi rolls that could be found in any generic Japanese joint. Although they still serve solid quality food, I would love to see them bringing back the innovative creations.
I also wanted to point out that their staff was attentive to our needs. We switched tables 3 times due to our outdoor preference and additional joining guest, and they were pretty patient and accommodating.
Website:
Map and other reviews: