Hanppy Tofu Pot House is one of those little joints in Richmond where you can get a quick, affordable and satisfying meal. When we walked in, we realized it had been a while (at least 2 years?) since we last came here , and this place had changed. It was no longer 'Han Ju Tofu Pot House' and the place went through a renovation under the new ownership. The place was still tiny and I felt crowded even standing at the front entrance. The lighting was a little intense, not exactly matching to the ambience of lounge music. The waiter who seated up was extremely nice and polite. But looking at two over-6-foot-tall waiters running around a very packed space efficiently was somewhat comical.
The Korean style BBQ meat on rice still looked generously portioned and appetizing. But the taste was slightly differently. The meat had a strong 5-spice flavour, and the tofu was not as spicy as it looked. And the veggies (cabbage, shanghai bok choy, and corn kernels instead of napa cabbage and spinach) were the unusual choices for Korean dishes. The egg was more like an over poached egg rather than a fried one. Knowing their predecessor Han Ju was already not an authentic Korean place, I think Hanppy has even shamelessly taken it further. But still I did not mind my Korean BBQ pork tasted more like Taiwanese fried chicken than Bulgogi. The whole meal was still delicious and it was only $7.50. I did not come here for authentic Korean food!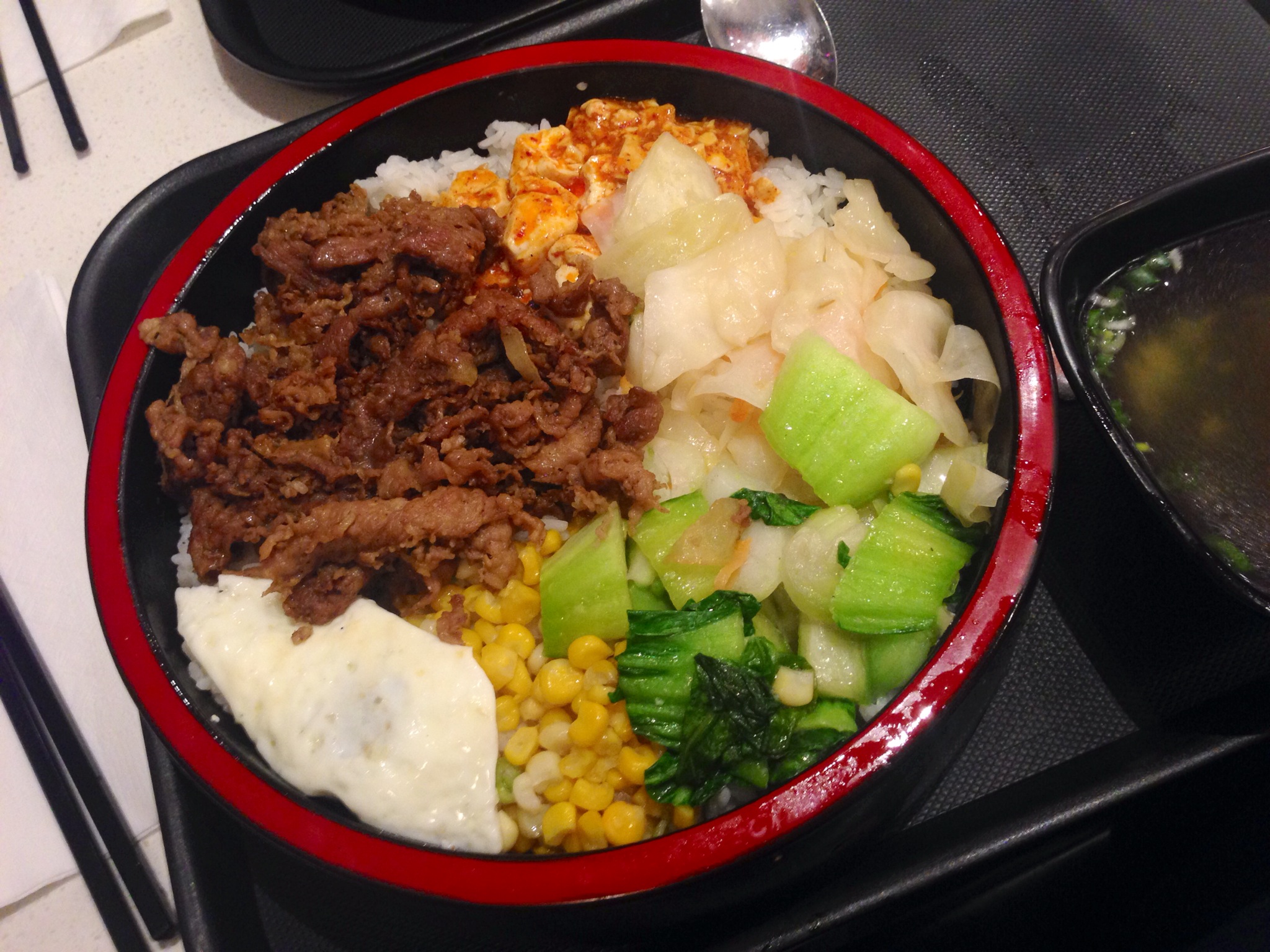 LoLo did not enjoy her kimchi tofu hot pot as much. Visually it was lacking of some lively colours. Some greens would have made it look more appetizing. And she said it definitely some kicks from spices to contrast the sourness of kimchi broth. It was supposed to be hot and sour, not just sour!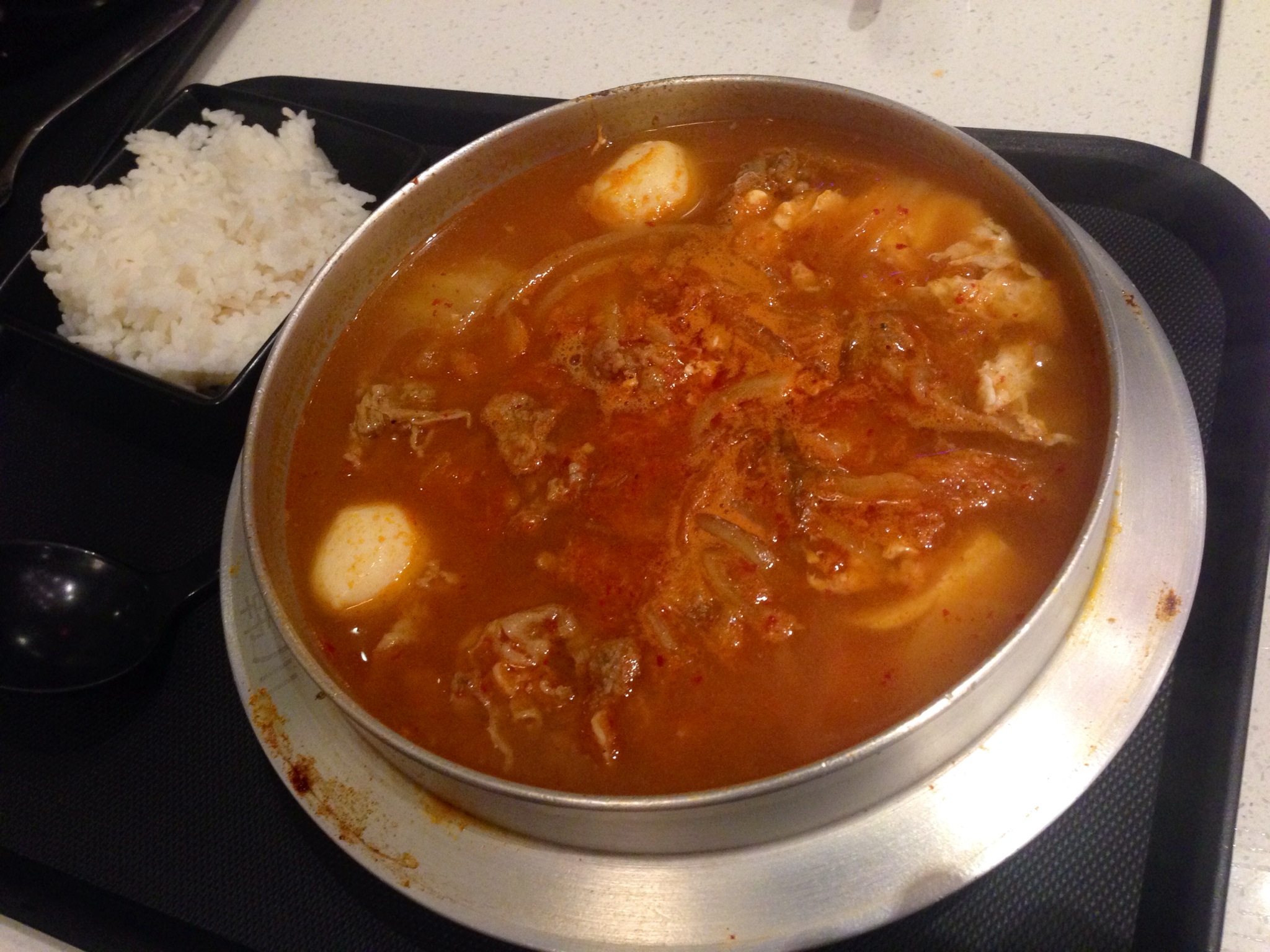 Map and other reviews: