I was excited to try out Japanese BBQ at Gyu-Kaku, as I was curious about what it would be like compared to Korean BBQ. `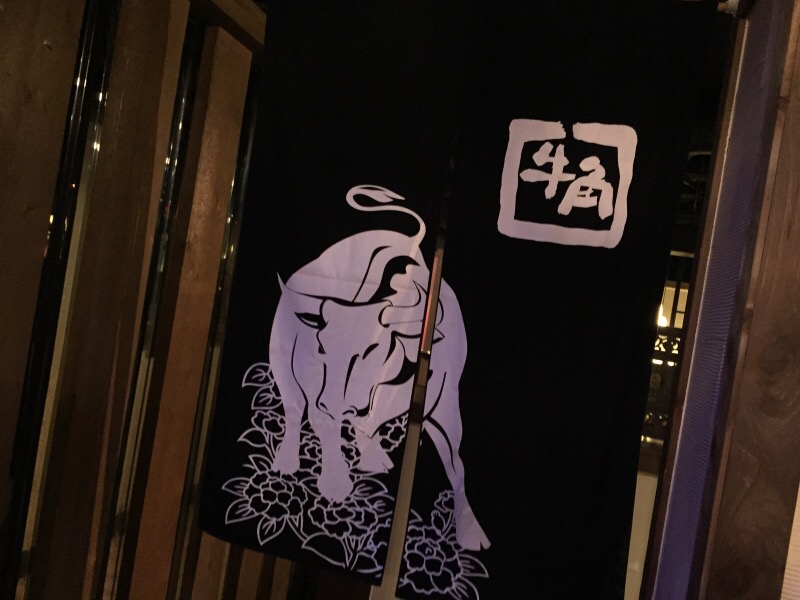 The grill seemed smaller but very clean and shiny. They used very fine charcoals so it did not produce a lot of smoke.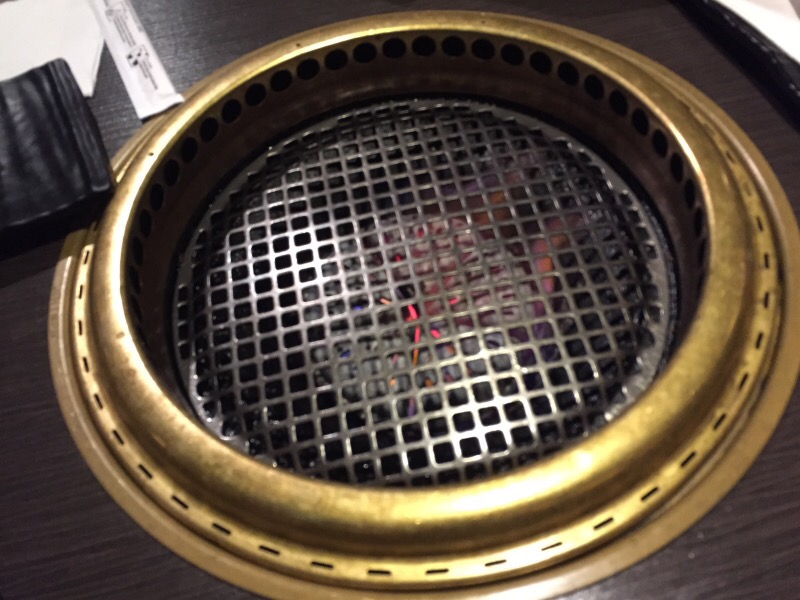 Graham and I shared the Geisha Set for 2 ($60), the most expensive among the 3 value BBQ sets, and labelled 'best cuts' for the meat choices. We were stoked!
First we received this big bowl salad with mainly crunchy veggies and slices of hard boiled egg. It was pretty bland. Then the Tuna Tataki arrived with fried garlic chips. The tuna was decent but nothing special. But after we mixed the leftover garlic chips into the salad it became much more palatable!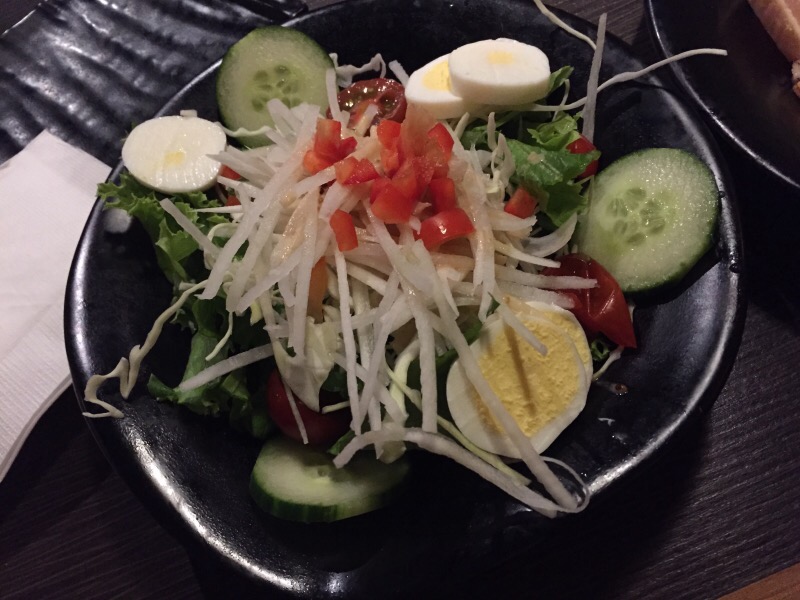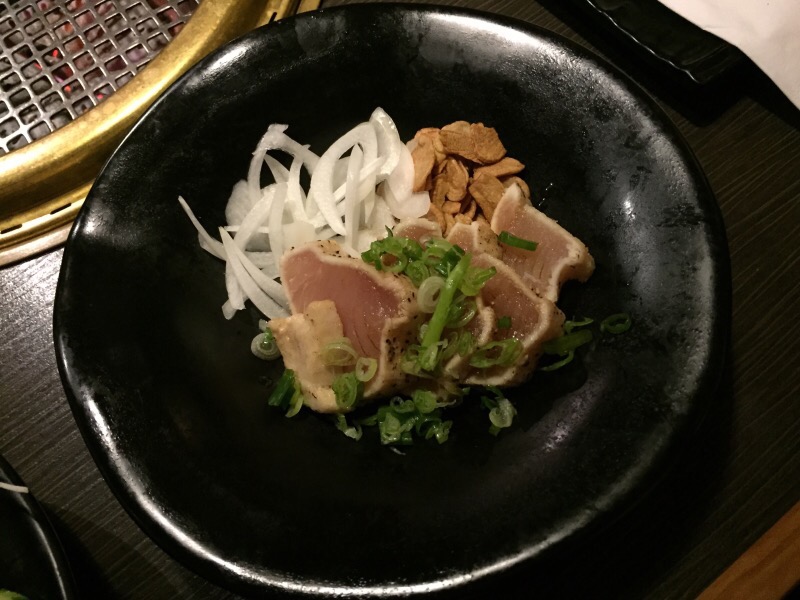 The 3 dipping sauces – sweet, savory, and spicy were all pretty subtle. Since all the meats were already marinated, and we really did not need strong additional flavours for tasting such quality meats. But this is my own philosophy, and I'm sure there are people that disagree with me and prefer bolder flavours.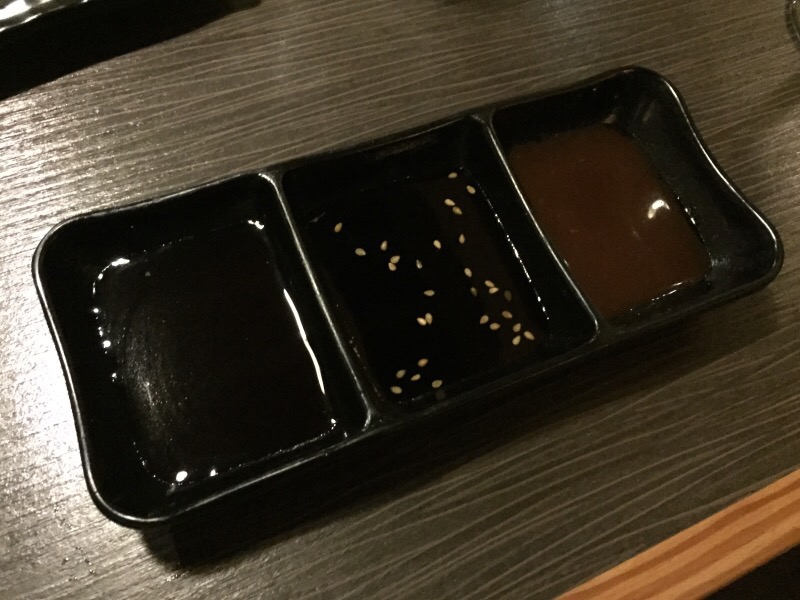 The meat dishes for the Geisha set were great: Harami Skirt Steak Miso, Filet Mignon Ponzu, Kalbi Chuck Tare, and Shrimp Garlic, definitely a great selection for meat lovers.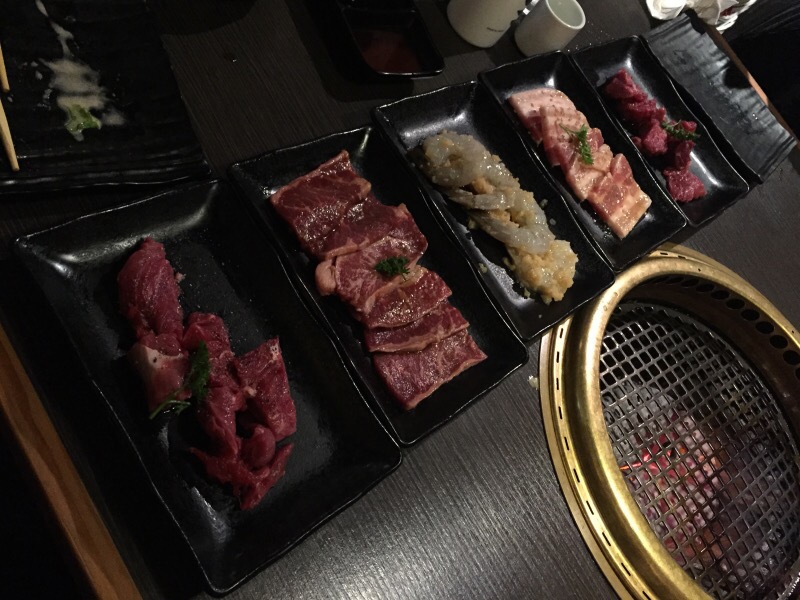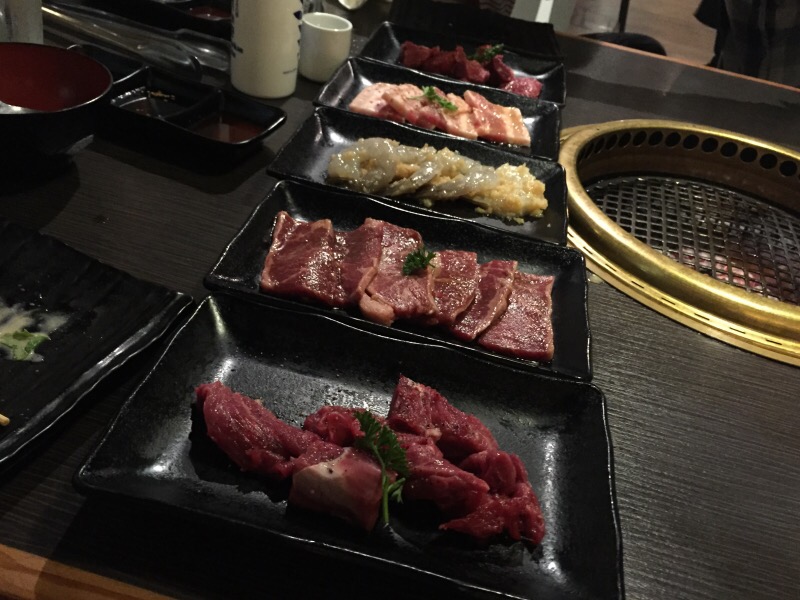 My favorite was Kalbi Chuck Tare ($6.95 on a la carte menu). Kalbi is a Korean BBQ term, and Tare is a type of Japanease BBQ sauce, together the short ribs were tender and flavourful. The use of sesame seeds was a nice touch.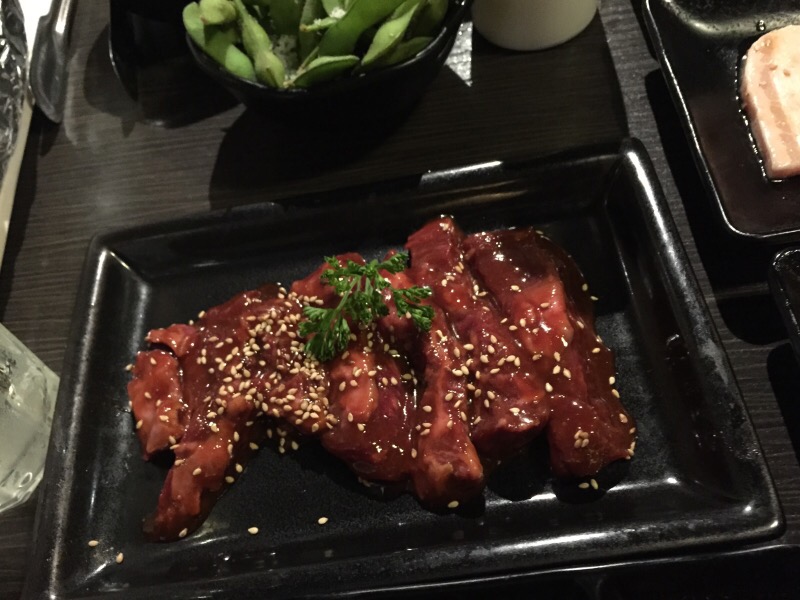 The veggie dishes the came with the set were simple but uber delicious. Merely a small chunk of butter in the Garlic Spinach ($3.95 on a la carte menu) evaluated the taste of the spinach. Mushroom Medley ($4.95) provided a nice balance to all the meat dishes we just had.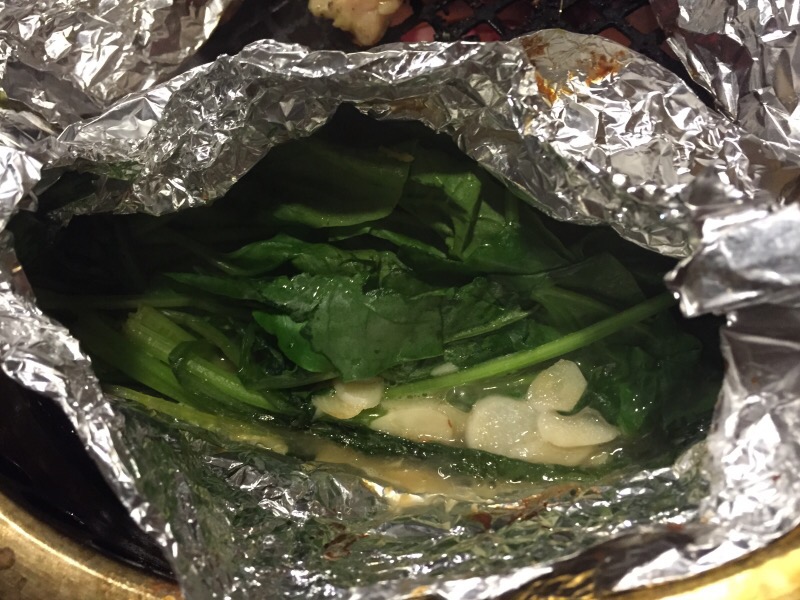 To have the completely balanced meal, we gotta have some rice! They served us sukiyaki bimbimbap and it was a little too much for only 2 people. But we gladly shared it with the girls.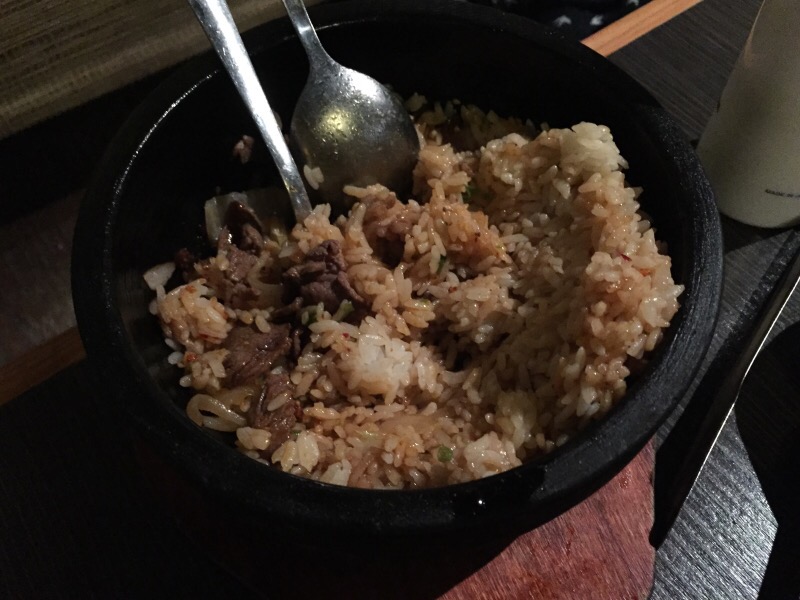 The girls only ordered from the a la carte menu, and they made some good choices as well.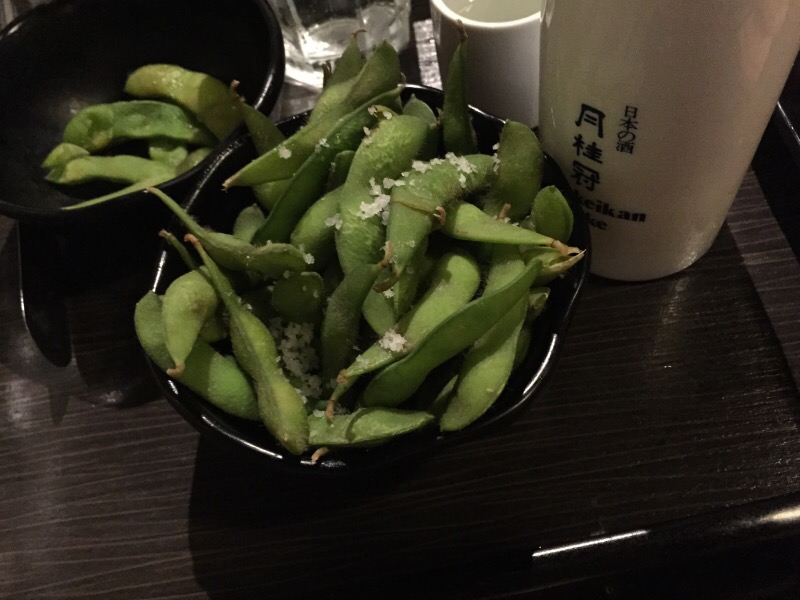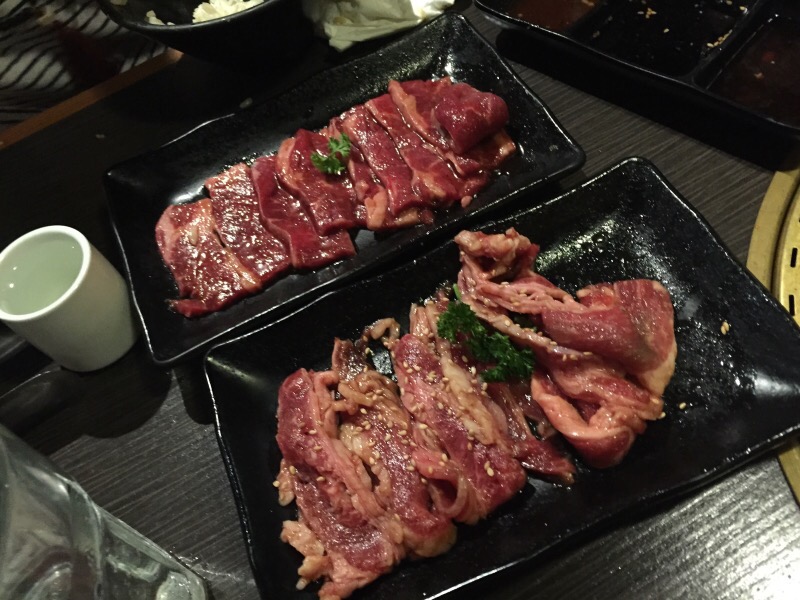 At last, we grilled marshmallows and made our own s'mores for dessert. It was a fun ending for our fantastic Geisha dinner set.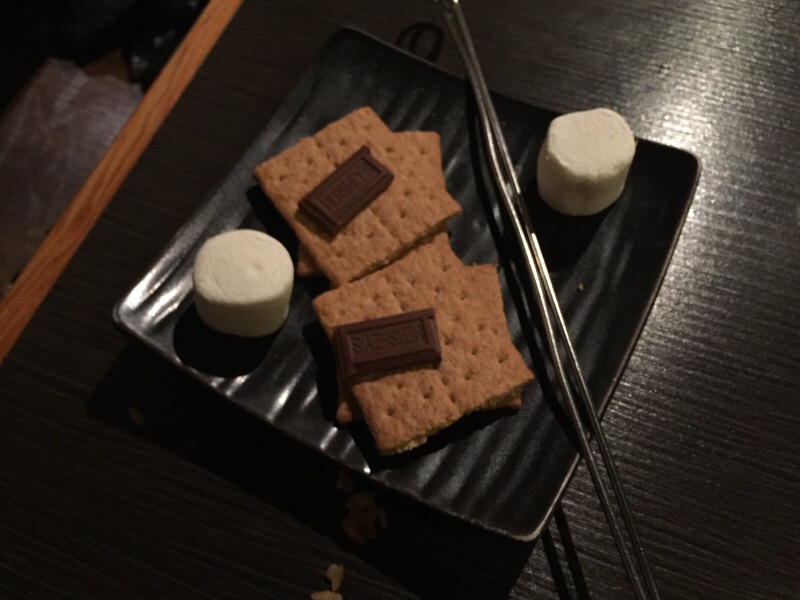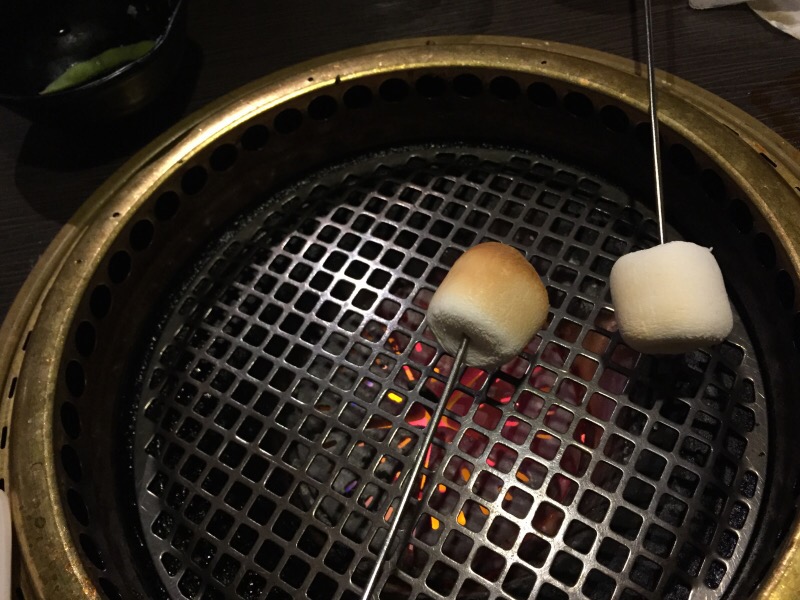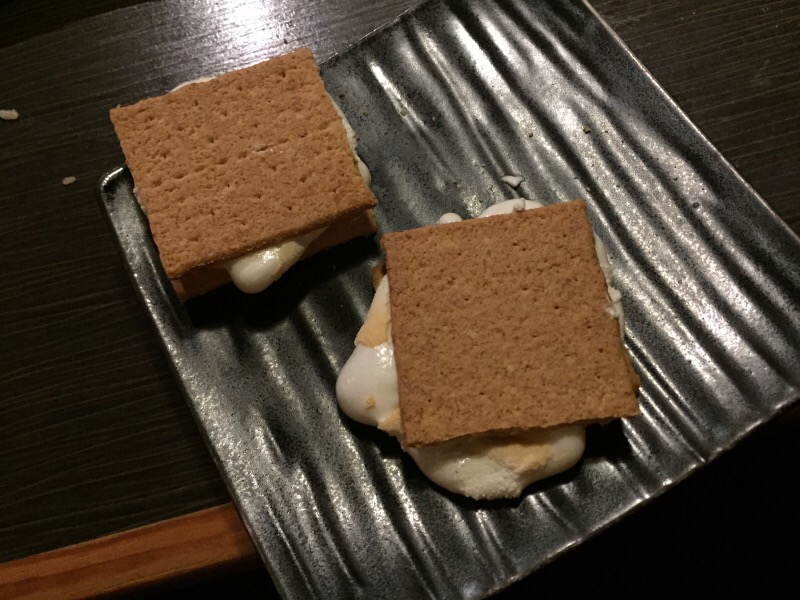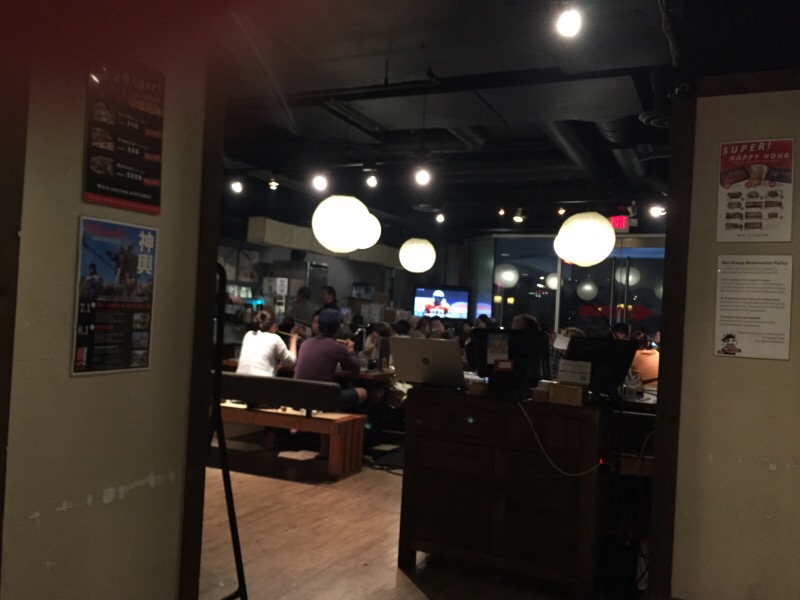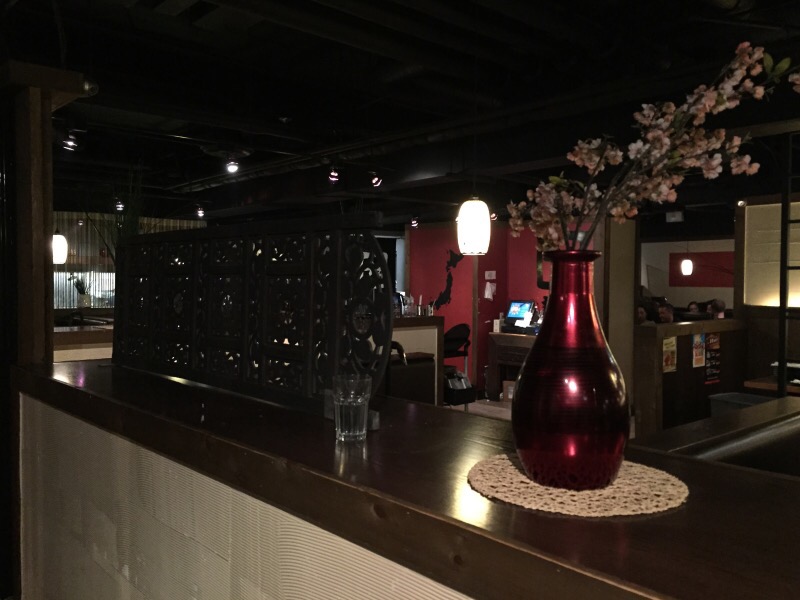 Overall, I found the Japanese BBQ experience very similar to the Korean one. Although the flavours were more subtle, it was just as fun with a lot less smoke!
Map and other reviews:
Website: