Green Lemongrass is a bigger Vietnamese restaurant in Richmond Central with a green outdoor patio space, which is pretty rare for local Vietnamese joints. It is quite nice to sit outside in the sun in the summer on a patio to enjoy a Vietnamese meal filled with fresh ingredients. And their food is not bad at all!
My mom and I went there for a late lunch around 2:30pm on a Sunday, and the place was still pretty packed. After we sat down and ordered, we noticed there were only 2 server ladies running in the front. And people were not getting their food, not even simple dishes like pho. We waited almost 20 minutes for our appetizers: Spring Rolls and Grilled Shrimp on Sugar Cane, and it took another 15 minutes before we got our pho. Although it was a bowl of Bun Bo Hue, which might take a bit longer to prepare than the regular beef pho noodle bowls, it really shouldn't take that long!
The food was consistent as usual. Spring Rolls (3 for $5.50) were fried perfectly, and we really loved the crunch.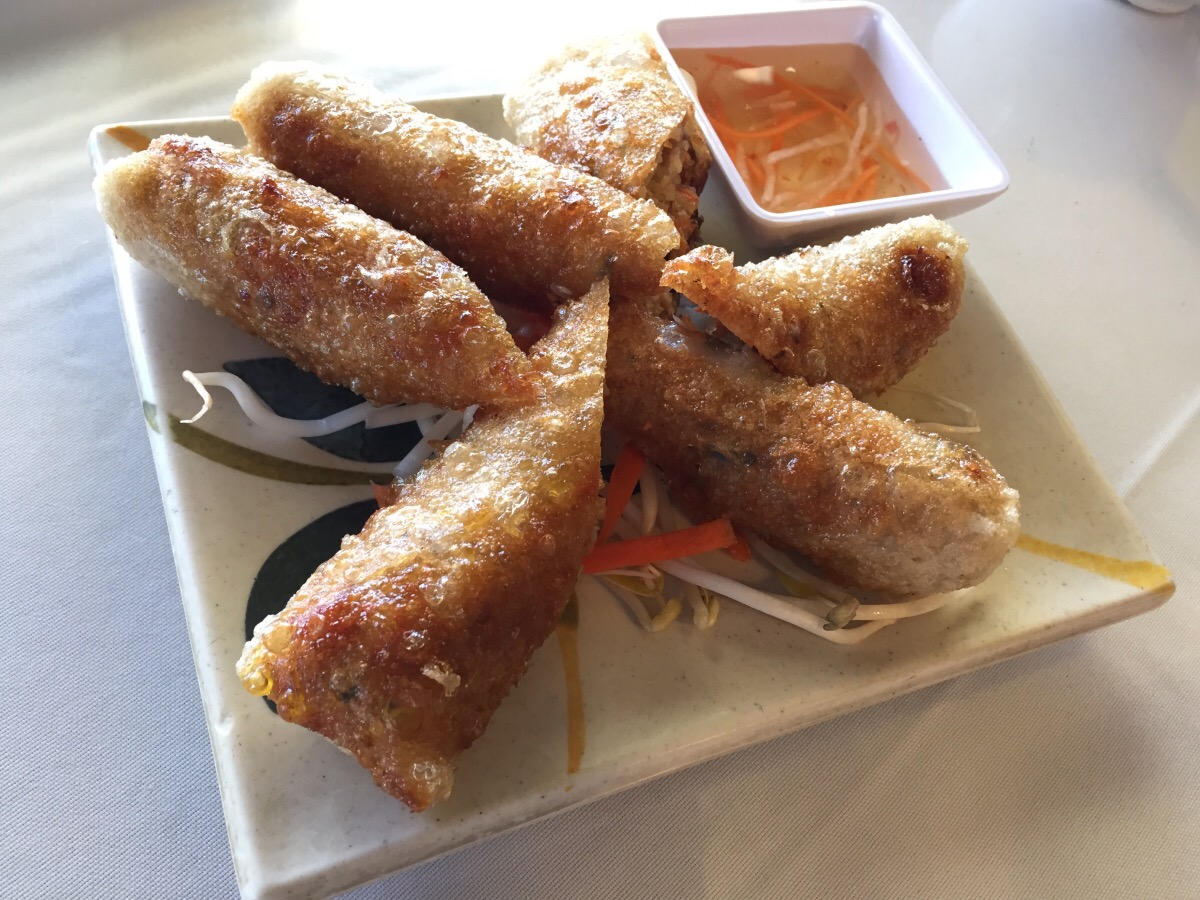 I rarely ordered Grilled Shrimp on Sugar Cane ($3.5 each), but I wanted mom to try since she had never had it. The 'Grilled Shrimp' part is actually a meat ball rolled out of marinated shrimp paste, and the texture is similar to beef balls in pho. It was tasty and we liked the texture as well since there is similar dishes in dim sum services.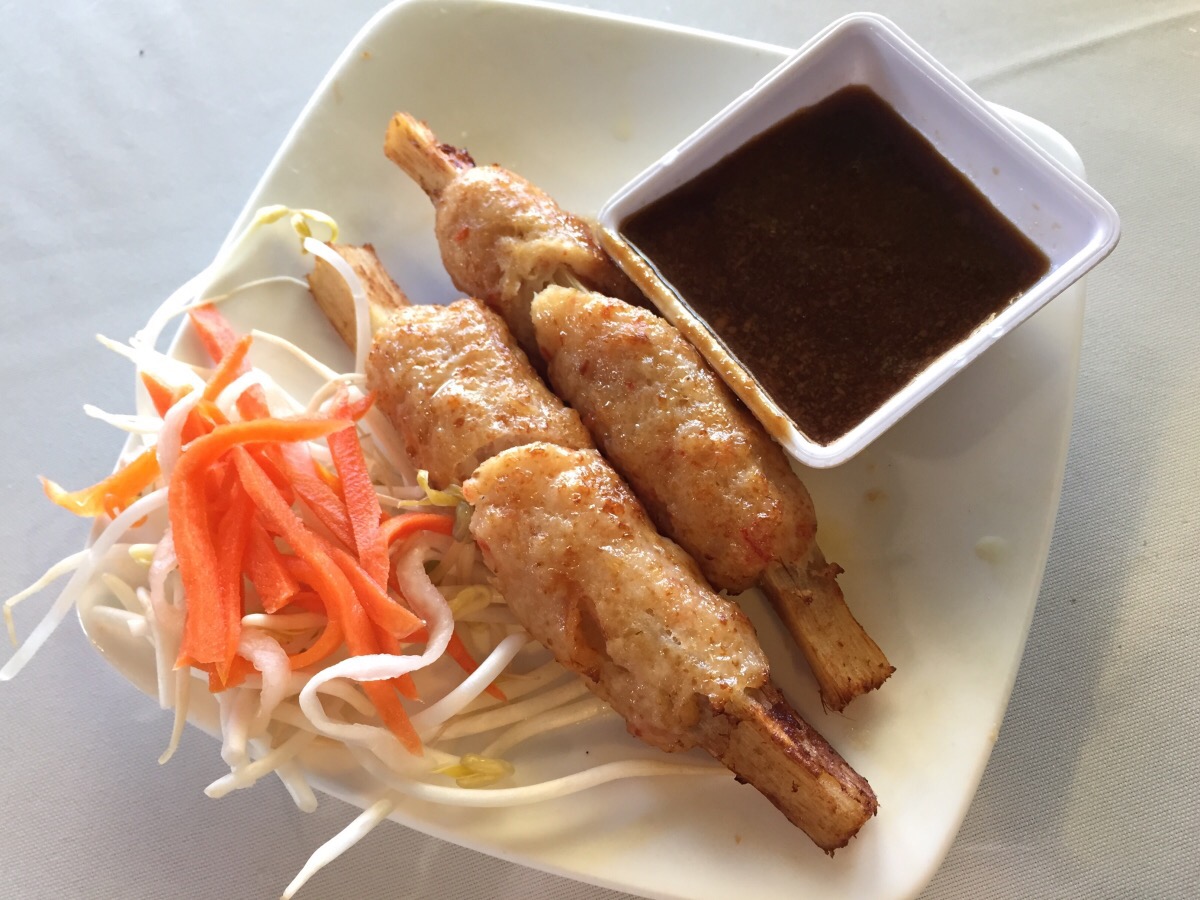 The Bun Bo Hue ($9) had a very rich and flavorful broth, and we could definitely taste the aromatics – ginger, lemongrass, chilli, etc. While my mom found it a little too rich for her liking, I asked her to put more beansprouts in the broth, and it was working much better. However, the thick rice vermicelli used in the noodle soup was slightly under cooked.
Overall the food was above standard, but it was a shame we had to wait so long since they were short-staffed. I really hope this doesn't happen often here.
Map and other reviews: