So I tried Uber Eats the first time, taking advantage of the free delivery. Well almost completely free – there's an option to tip the Uber driver, which I paid $3, a bit over 10% of what I ordered.
I was glad to find Davie Dosa Company on the restaurant list, other than MacDonald's, A&W or Fresh Slices that are within 15 minutes. But I understand that a lot of the Indian dishes could be ready very quickly because the staple sauces had to be developed for hours so they are likely to be ready even before the dinner service. I was introduced to the restaurant during Vancouver Foodster's Pizza Palooza, and found their food unique and tasty. Their South Indian inspired flavours did taste a bit different from a lot of the Indian spots in the city.
I took advantage of the buy one get one free deal on the Chicken Samosa (2 for $8). The skin was very crispy and the flavour was pleasant, although could use a bit more spices.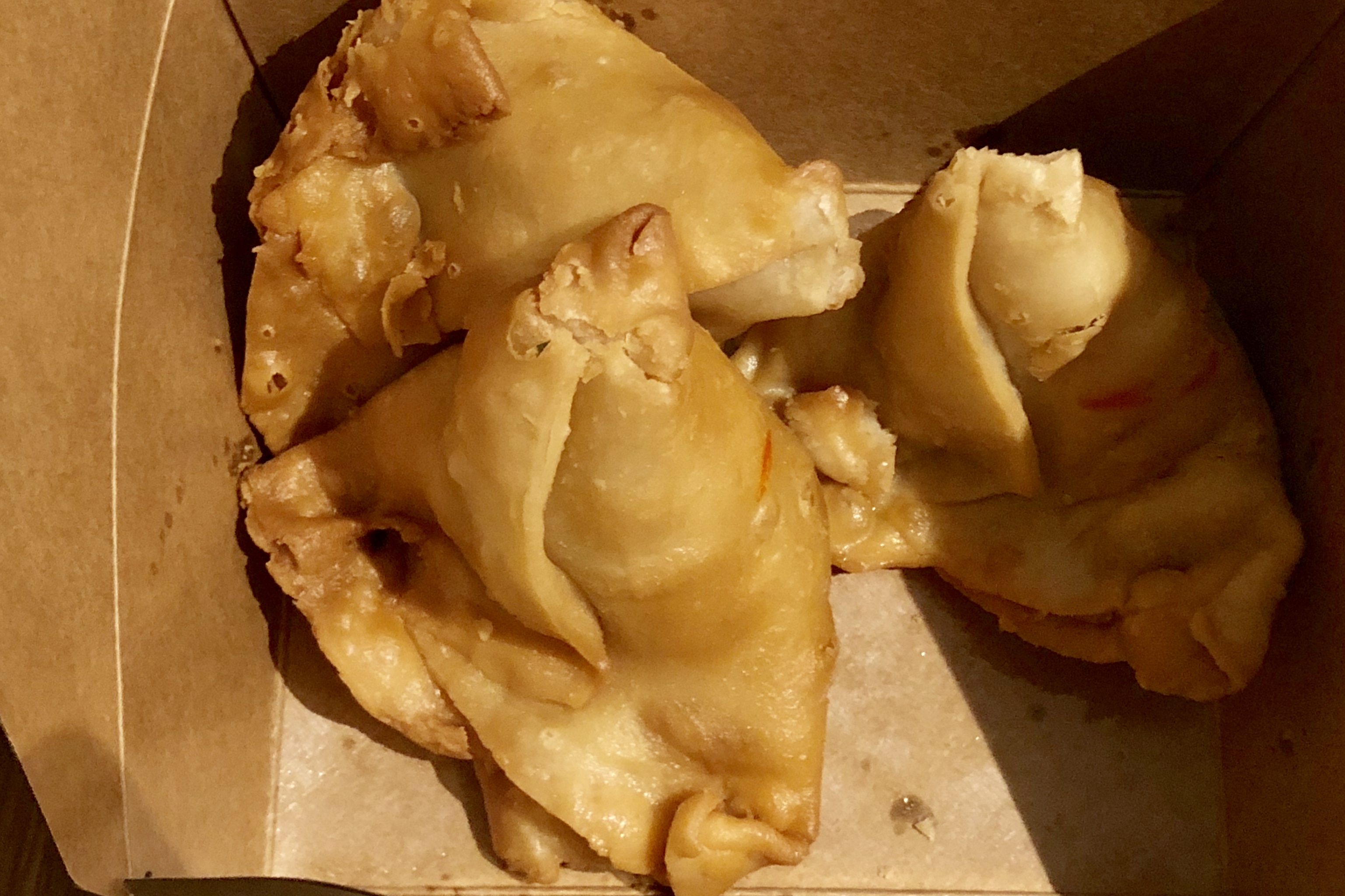 The Curry Lamb ($15) was packed with bold flavours and it had a good amount of heat. I wish they had an option on the Uber Eats menu to add the level of spiciness, but it would be somewhat complicated to implement. Perhaps, you need to leave them a note if you want it to be hotter or more plain when you order on the app.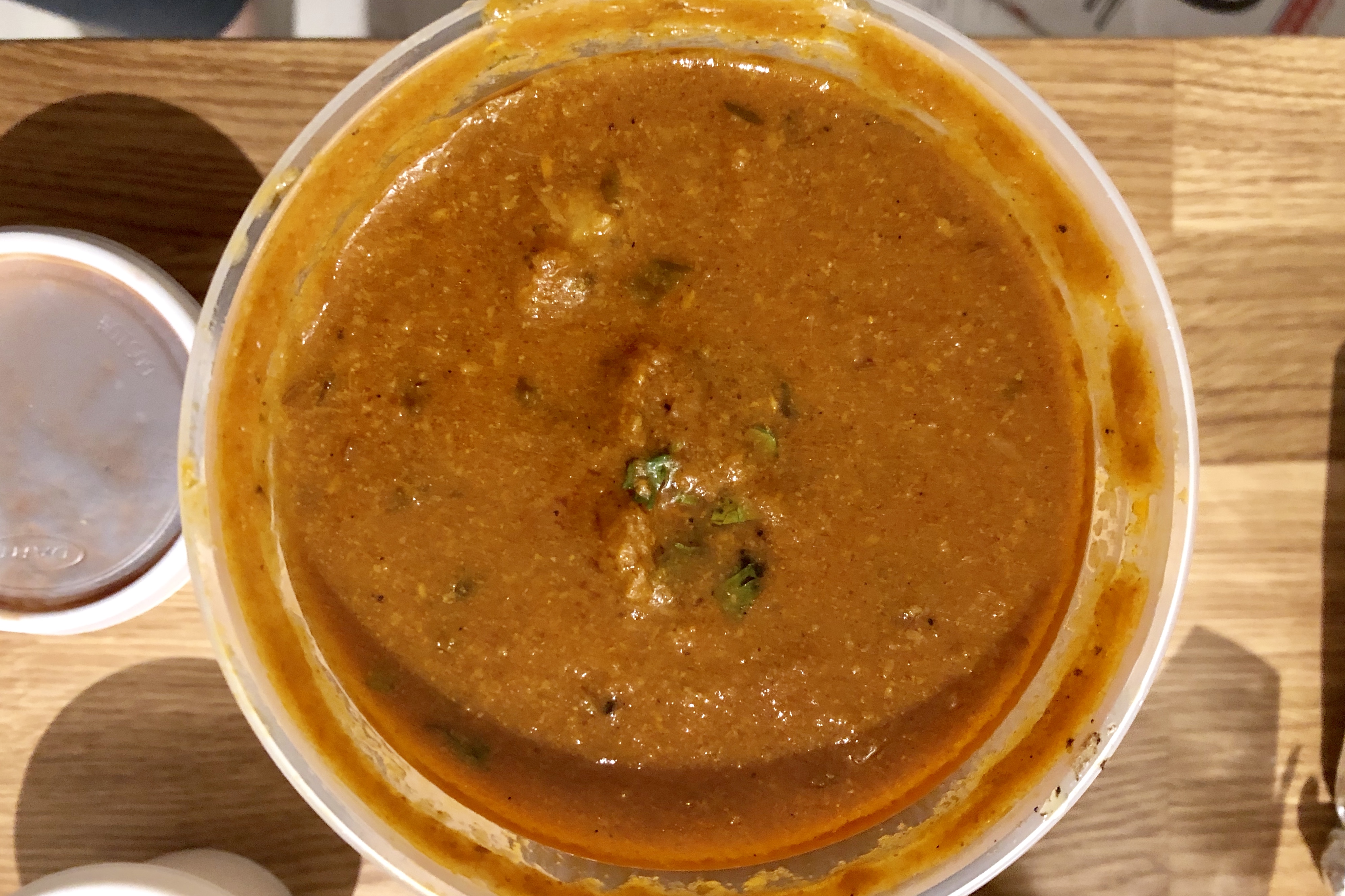 The Uber Eats menu doesn't specify that any dish under "Curries" comes with dosa and rice. So I ordered the Steamed Basmati Rice ($3) on the side, ending up having 2 same containers of rice. I understand you probably don't need that much rice since you have dosa as well when you order a curry dish. But $3 for a side rice that's the same size? That's a little steep.  And it'd be nice for them to list all side dishes a main comes with on the App menu.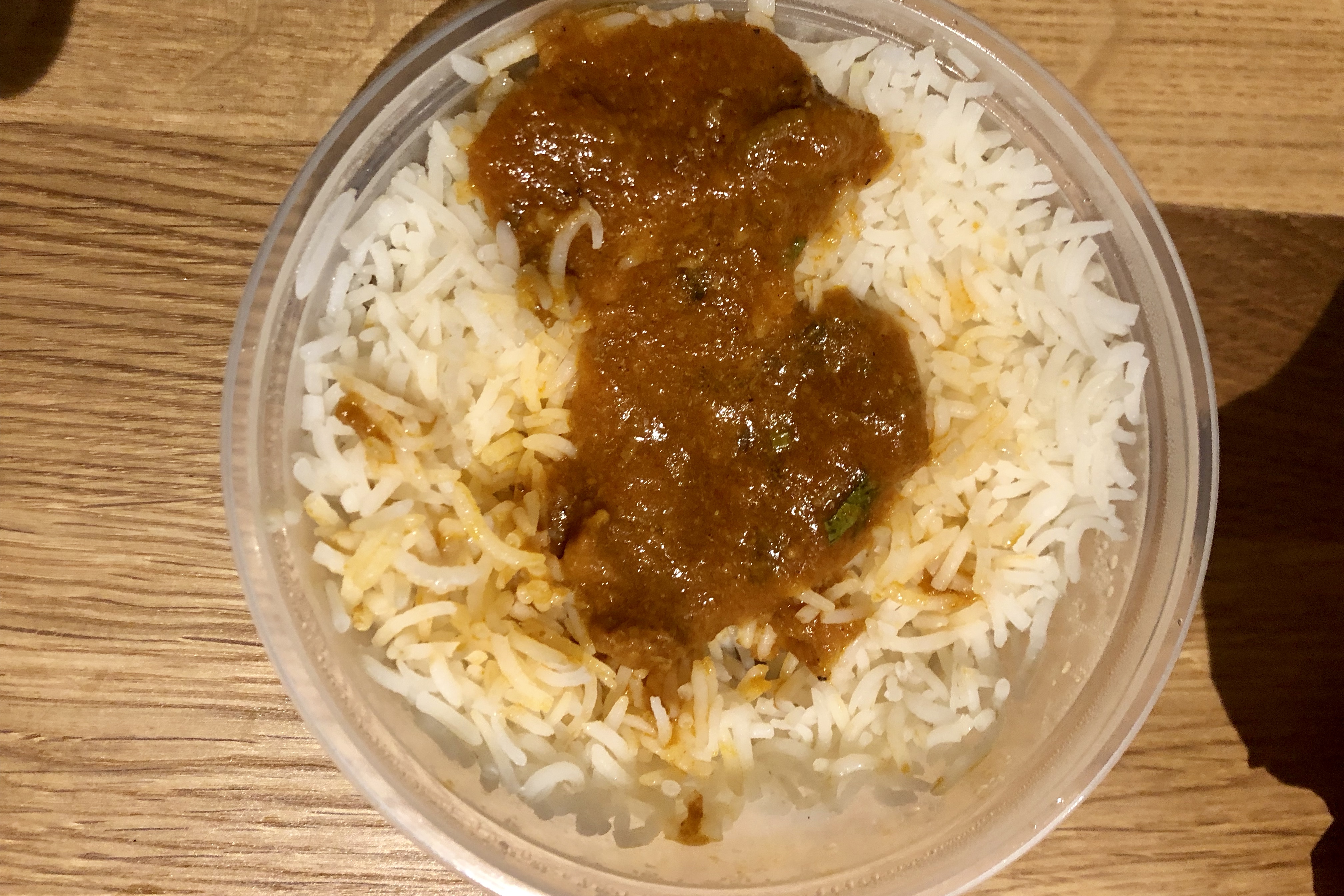 The curry dish also comes with a Plain Dosa, which is okay as I'm never a big bread eater. I rather enjoy the Mint Chutney and Tamarind Sauce, which were both bursting with flavours, and probably would go well with any rice or high-carb item.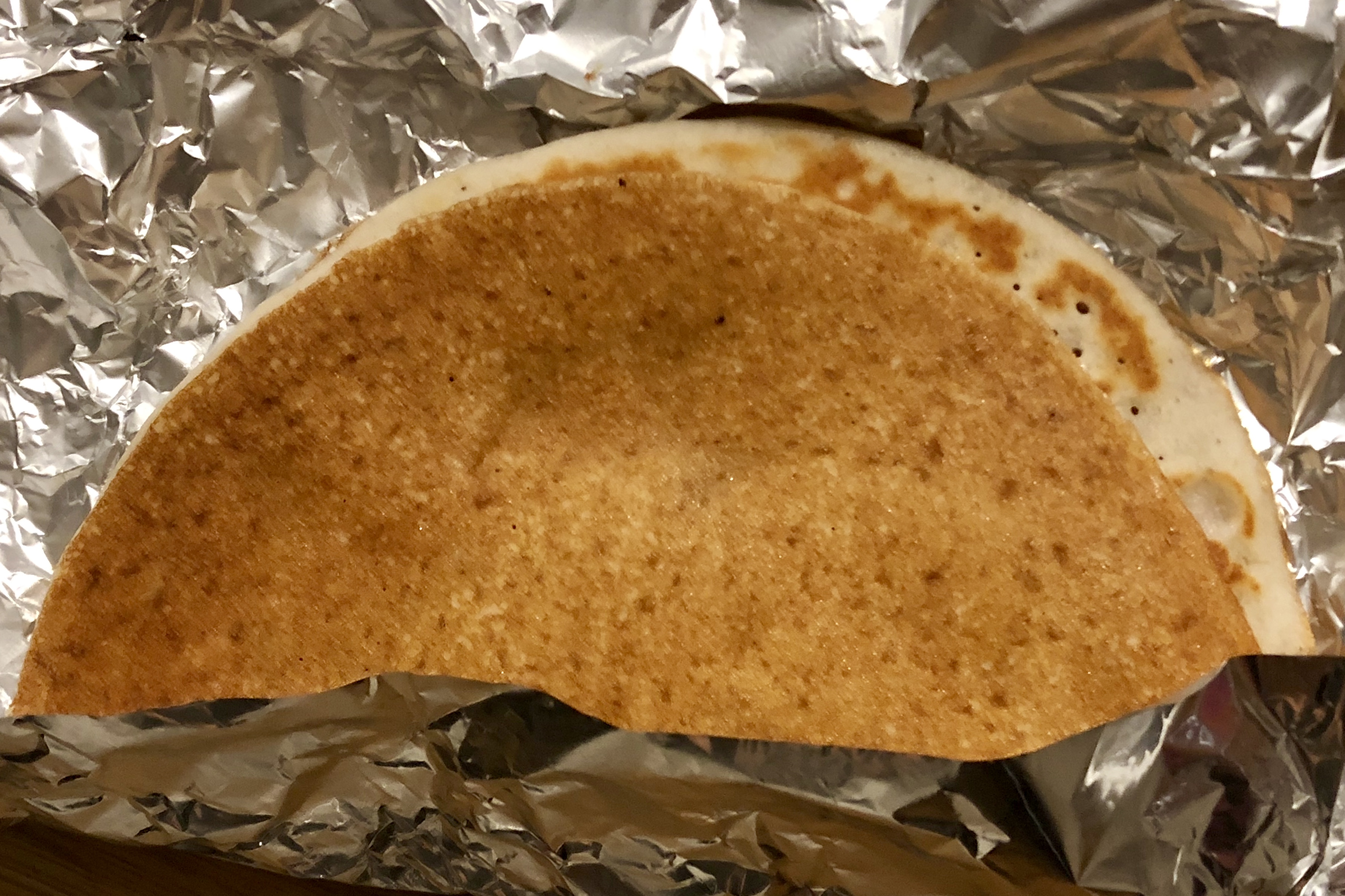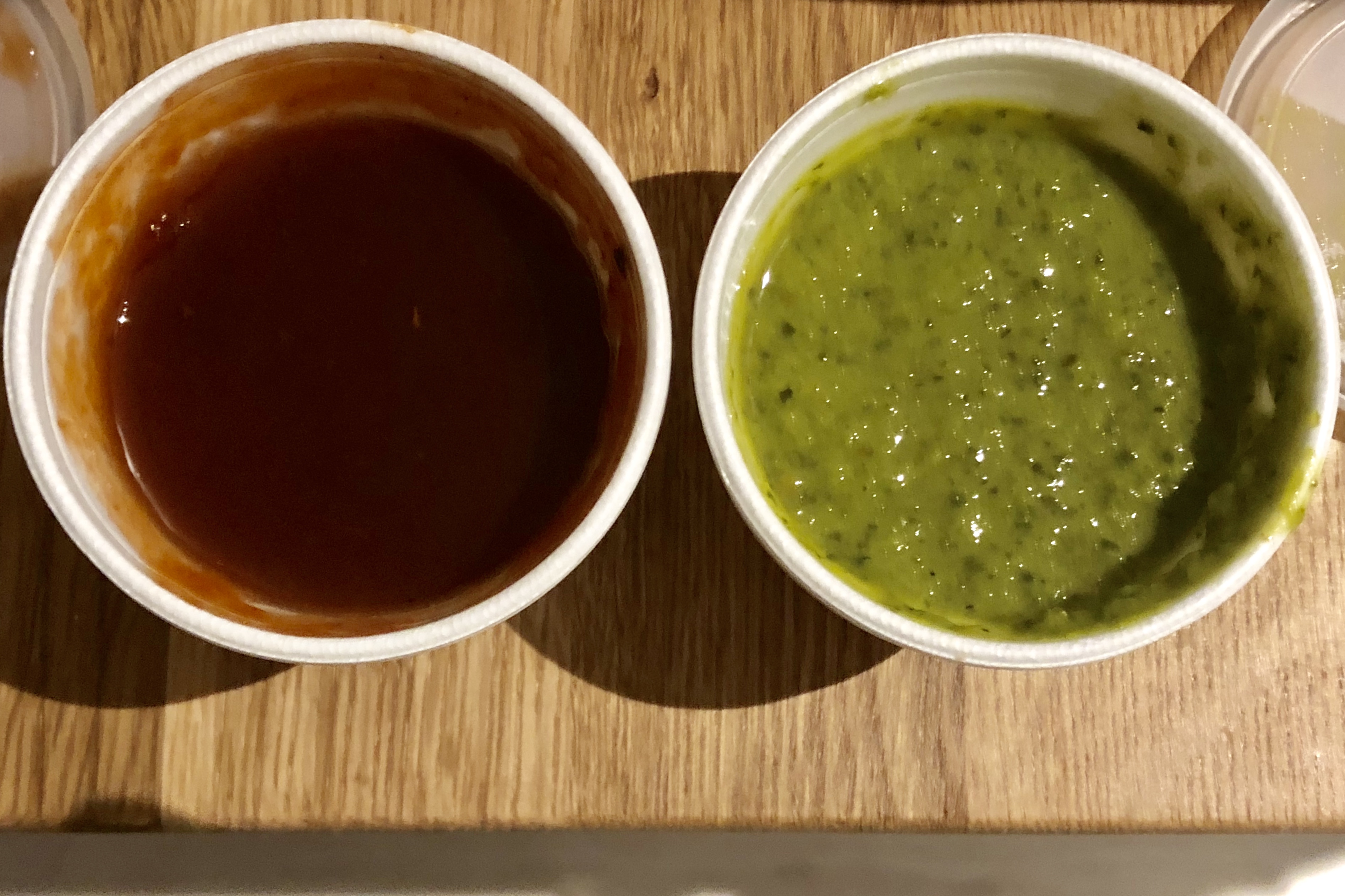 Final Thoughts
Davie Dosa Company is one of the much better spots that is featured on Uber Eats. Their South-Indian inspired curry creations are unique and flavourful. The idea of Indian pizza made with dosa is quite interesting. But be warned – it's not your typical pizza. 2 for $8 is a little pricey for the Chicken Samosa. However, they are selling their samosas with buy-one-get-one-free special so it was okay. But I would recommend looking at the online menu on their website to find out what side dishes the dish you want comes with before ordering any side, which might save you money.
$ – $$
Rating: [wp-review id="15230″]
Davie Dosa Company
1235 Davie St, Vancouver, BC V6E 1N4
(604) 669-5899 or daviedosacompany.com
92318