Shizenya has been a popular name among the health conscious Vancouverites with their organic brown rice sushi.  As a texture guy, I love eating brown rice for the chewing fun. The health benefit is definitely a bonus. This is why I always ask for brown rice for my poke bowl if there is no quinoa option.
Of course, the flavour is also very important for me. Whereas the Japanese people in their homeland almost never eat brown rice, which I was told at a Japanese rice showcase, would it be more challenging for them to make the brown rice sushi tasty?
So I made my way to the original Shizenya on Hornby street. They also have 2 more outlets in the city, with one on West Broadway and one newly opened on Denman in the West End. The Hornby location also has Hooked Poke, Pokerrito, and Sushi Maki as neighbours. Their sister restaurant Kurumucho was closed down recently – too bad I never had a chance to visit.  But yes, it's definitely competitive with raw fish and brown rice on this tiny little block.
The interior of the restaurant is quite clean and elegant, and rather spacious for a sushi joint. They moved to this bigger space from a few doors down and gave the old location to Kurumcho a while ago. The place was busy during lunch hours. But I didn't have to wait long to get a table for myself around 12:30 pm.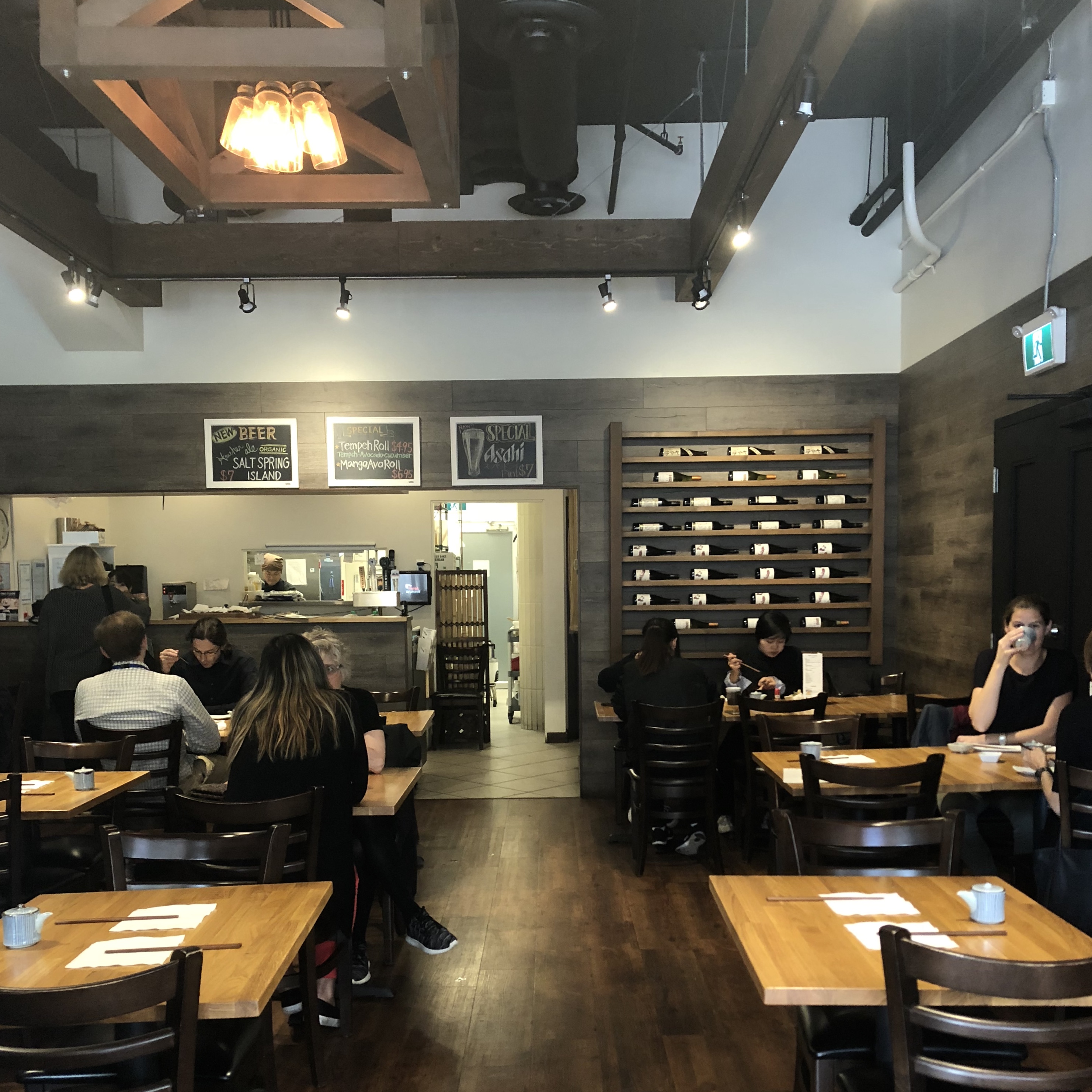 Their menu is similar to a lot of the typical Vancouver sushi joint – sashimi, sushi roll, or donburi for lunch,  but most items are marked with words like "organic", "wild", and "brown rice".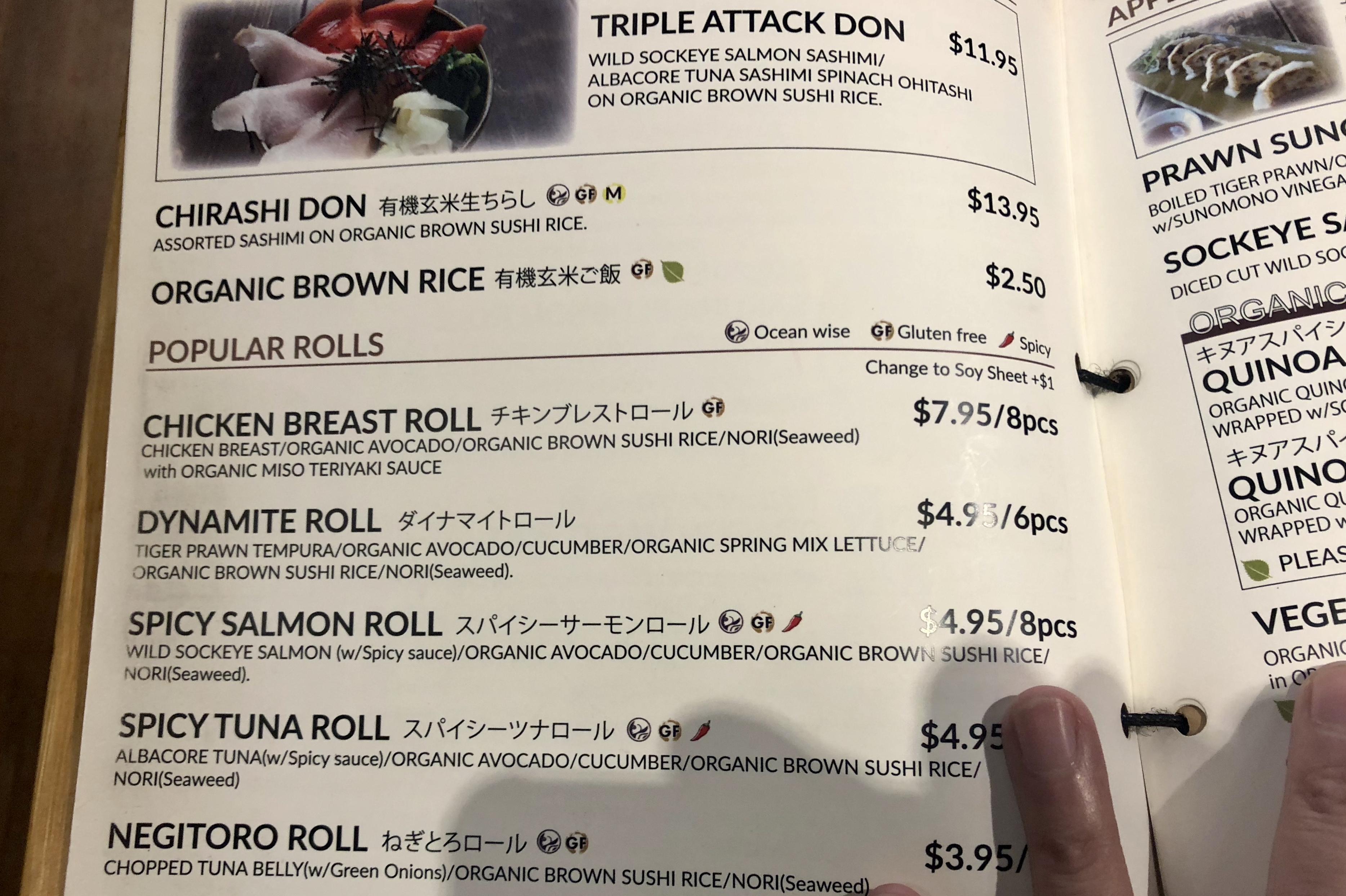 I decided on getting the Chirashi Don ($13.95), moderately priced, and seemingly a good test to find out how fresh the fish is and how good the brown sushi rice tastes. And it was delicious.  The albacore tuna was served in 3 ways in the bowl, plain sashimi, tataki, and finely chopped. This is a very smart way to make albacore fun to eat. There were also sockeye salmon, real crab meat and cooked shrimp. The rice was perfectly cooked, not too tough and not too mushy, and perfectly seasoned with subtle citrusy and sweet flavours. The green onion and the wasabi finished it off with a kick. Here is your balanced meal!  Some might find the bowl a little small, but for me, it's the right amount.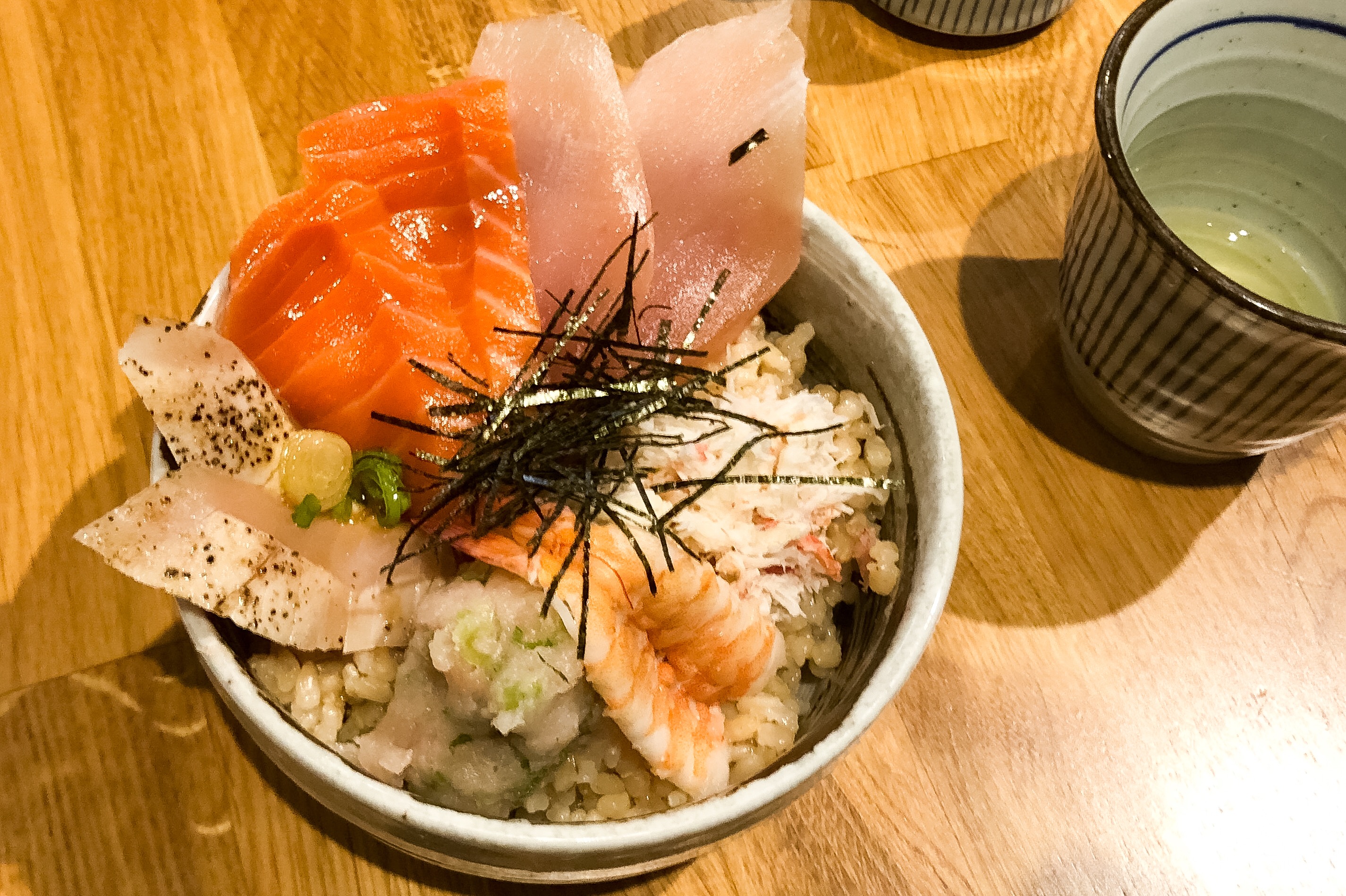 Final thoughts
If you enjoy eating both brown rice and Japanese food, Shizenya is an awesome choice for lunch. This is a good alternative for poke as well if you do not care about all the little add-ons and want something that's more crafted. Personally, I prefer the seafood donburi here over the poke bowls offered by their neighbours.
$$
rating: 4/5
Shizenya Restaurant
965 Hornby St, Vancouver, BC V6Z 3G5
(604) 568-0013 or shizenya.ca