It was almost 12:45 pm, not feeling very hungry after a big late breakfast, I was thinking about skipping lunch. But a friend texted, and she sounded she really could used someone to talk to. So I decided to take a lunch break after all,  and met up with her. Where could I find a nice place  for both coffee and a quick lunch near my office? Giovane Cafe at Fairmont Pacific Rim came to my mind.
It has been almost a couple years since my last visit here.  It's truly amazing how one's lunch map could change so much after moving to a new office only a block away from the old one. And I really should get off Pender street more often for my lunch break! 🙂
My friend ordered an espresso, and the soup and panini special ($13), as I was just having the soup of the day ($5) and a small caffe mocha ($4).
I took a bite off my friend's panini, it was packed with clean and classic flavours : coppa ham, provolone, and arugula. The leek and potato soup was simple but delicious. Leek has become such a favourite cooking ingredient for me recently, owing to The French Laundry Cookbook.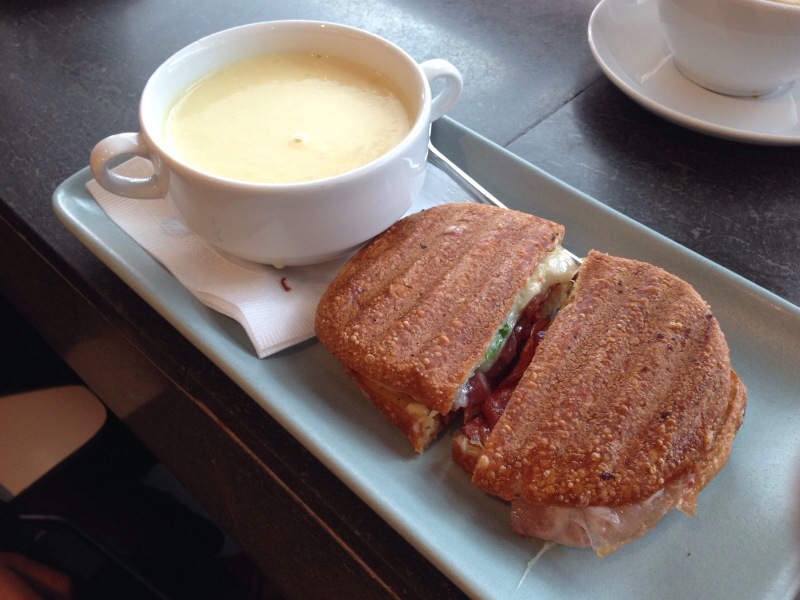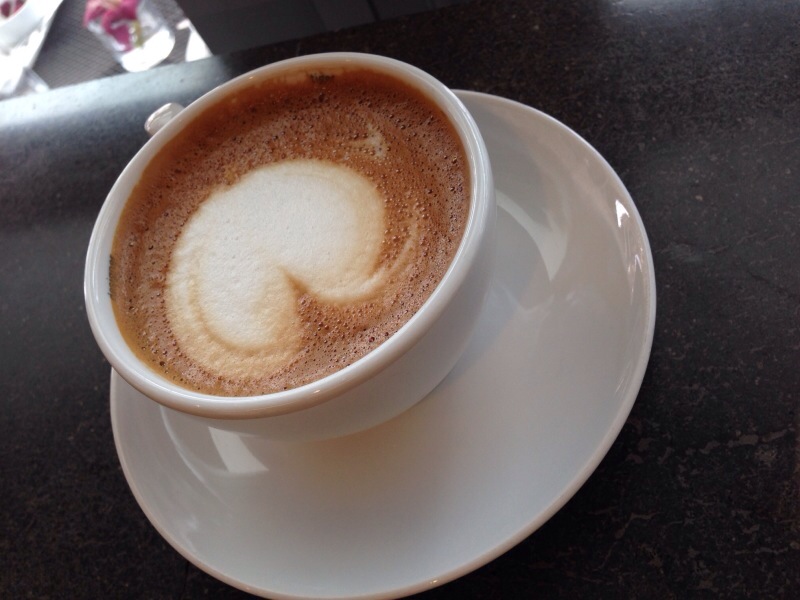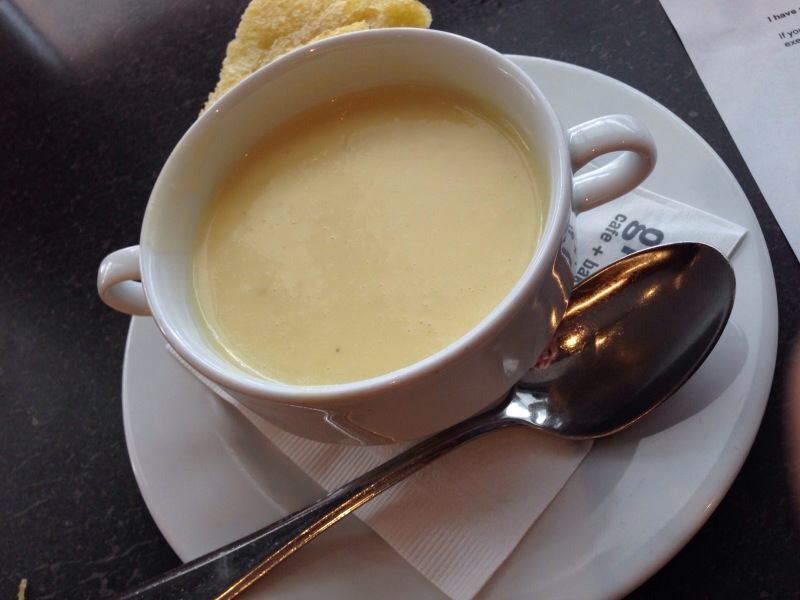 Had a small talk with a very friendly server girl, and she seemed to be very proud of the food they serve here.
'You gotta try our famous sugar buns!'
'… Our olive oil is all imported from Italy!'
And I sure will get a sugar bun next time as I'm coming back here pretty soon for a real lunch.
The yes's:
– quality food and services
– famous sugar buns
The no's
– not cheap if you are looking for a budget lunch
Map ans other reviews:

Website: