After stopping at Tuc Craft Kitchen and Wildebeest, I was starting to see how we were getting the best out of this cocktail crawl idea. With the cocktail crawl, we are not only able to hit one or two of the best restaurants in the area, but we could visit 3 – 5 depending on the budget. As we could easily spend $100 for a full dining experience at each of these places, why not spend the same the amount of money to have a more dynamic foodie adventure?
Bauhaus turned out to be our last minute replacement for PiDGiN, which happened to be closed that day. I had visited Bauhaus once for lunch. The restaurant kitchen is run by Stefan Hartmann, who was rewarded one Michelin star at his namesake restaurant Hartmann's in Berlin. Although impressed with the quality of the food, I have been waiting for the special occasion for a full dinner experience, as after all, it is one of the priciest restaurants in the city.  Food Wench started raving about their cocktails, and had me and Maggi convinced to stop here.
And our fancy cocktail stop did not disappoint. Our waiter Travis was friendly and informative, showing that he was quite the cocktail enthusiast himself. We continued to order the cocktails how we like them. Food wench decided to play it safe and she didn't pick anything other than her favourite Boulevardier ($13), a classic cocktail made from bourbon, campari, and sweet vermouth. Well to me it's a rugged version of Negroni, a drink I often enjoy. But Negroni uses gin whereas Boulebardier uses bourbon. But as Food Wrench tasted expected cinnamon in her drink and it threw her off a little bit. Personally I welcome the use of a spice in a cocktail for a bit of originality as long as it is not too much.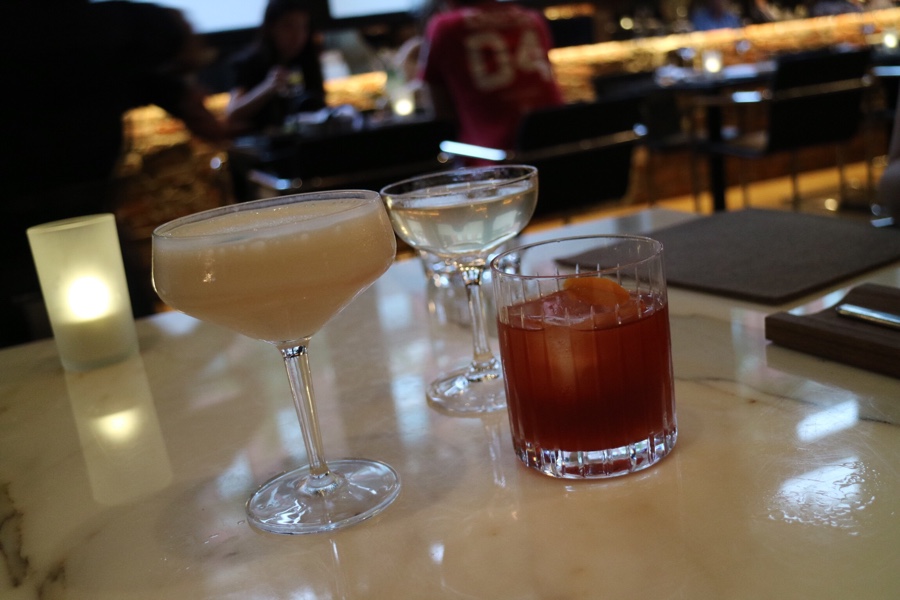 Maggi went for the Buttermilch Margarita ($14), and at this point, I totally could see why she was doing it. The cocktail sounds rather wild featuring reposado tequila, agave, buttermilk, lemon and quince jam. Buttermilk in a cocktail, that sounds extremely odd to me. With an open mind, we all embraced Maggi's curiosity. I could see what the intention was. The strong alcohol base, sweetness, tartness, creaminess and touch of citrus and colouring. And it did have a foamy and airy quality where to buy valium similar to Pisco Sour but slightly heavier.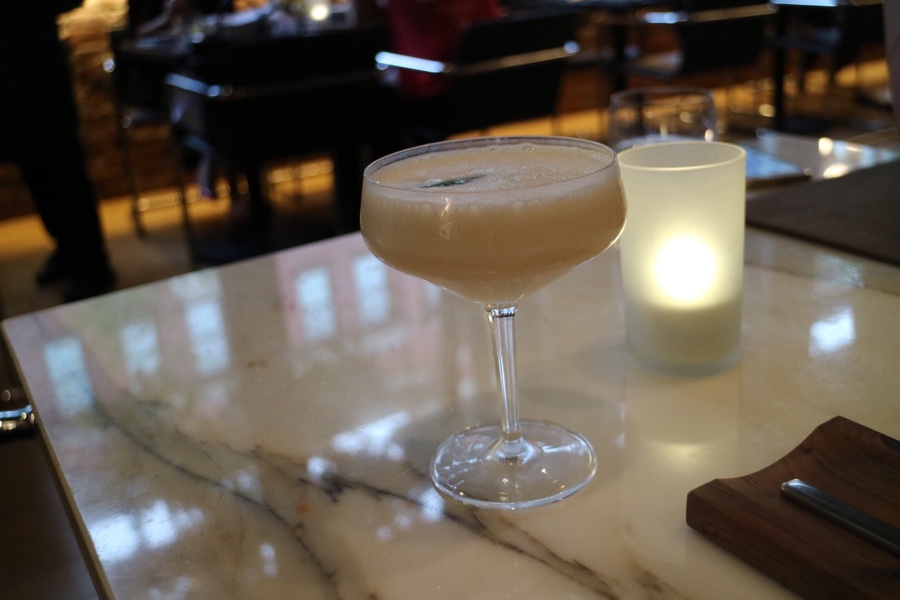 I find the word 'schmutz' in the Schmutz Martini ($14) sound funny. As it actually means 'dirt' in German, I was apparently having their version of the Dirty Martini here.   While visually it was not as cloudy or 'dirty' as the usual ones,  it uses akvavit instead of gin, an aromatic spirit from Scandinavia.  The subtle savoury flavours from olive and horseradish were singing nicely in the background, making this martini rather 'smooth' than 'dirty'.  If I want to go super matchy-matchy, I would drink this while eating a corned beef sandwich at an European deli.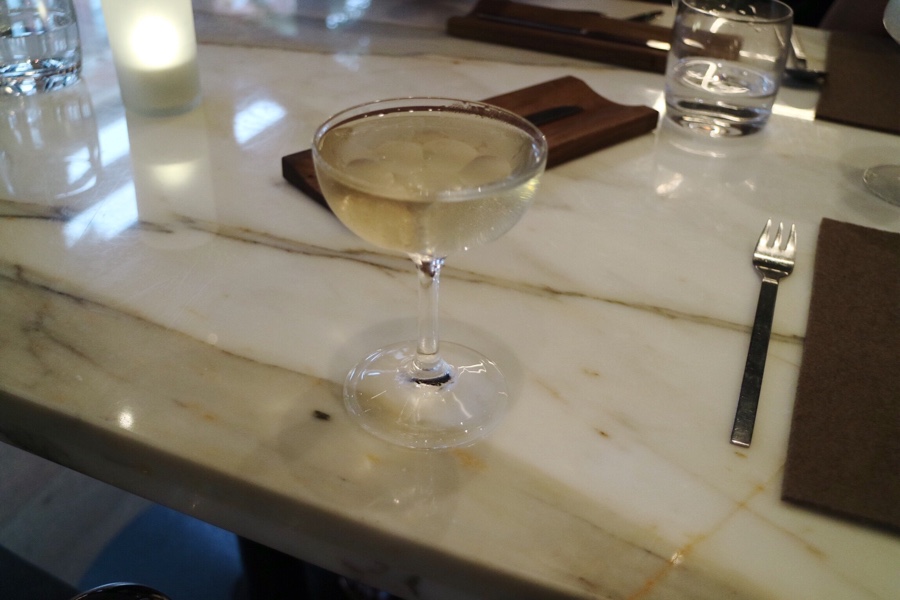 As for the plate for sharing, Travis recommended the Meatballs ($25) for 3 of us to share. But before the mealballs arrived, we were presented a small amuse-bouche each –  a small piece of Skate Wing served in a light broth, garnished with micro greens and herb oil. The presentation is quite stunning, and  it took me a few minutes before digging into the dish. The fish was succulent and tender, although it was only small bite size. I have always been a fan of skate wings, as they can always be spotted at the Fisherman's Wharf in Steveston and I have tried to follow a recipe from The French Laundry Cookbook.  It was such a nice and generous touch from the chef, who definitely has given us a glimpse of his culinary capabilities.  Skate wing is actually on their regular 6-course menu and I would love to come back to try it.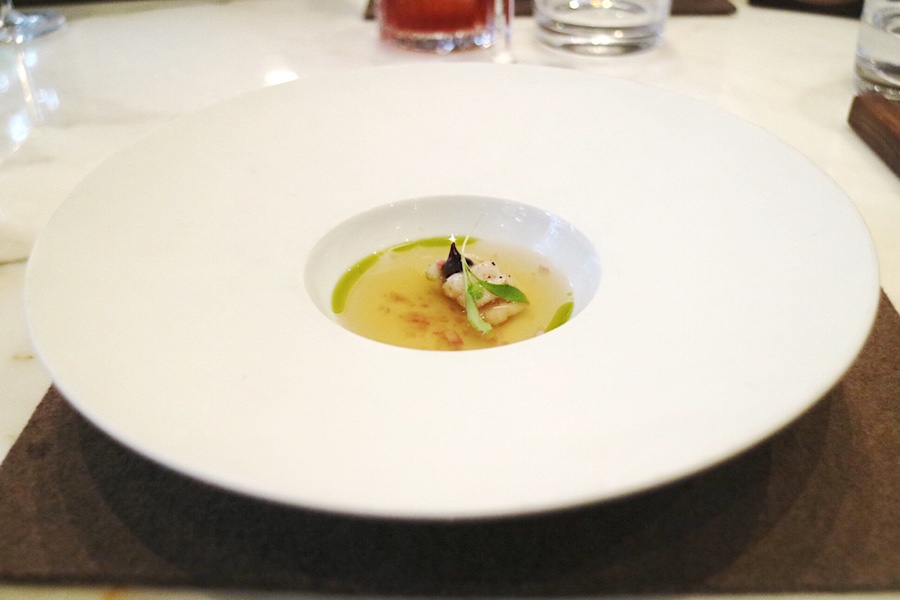 The Meatballs came and we were all impressed how delicious the dish was. The meatballs were light in colour, moist and soft in texture, and very subtle but tasty in flavours. Somehow they reminded me some pork souvaki that I had in Greece a while ago. I'm guessing it was a mixture of pork and veal judging from the colour and the texture? The puree-like mashed potato was nice and velvety, and the beautiful combination of green and white asparagus were cooked perfectly, providing some wonderful texture contrast to the other components on the plate.  Overall the whole dish is comforting but also surprisingly light, fantastic for the cocktail crawl.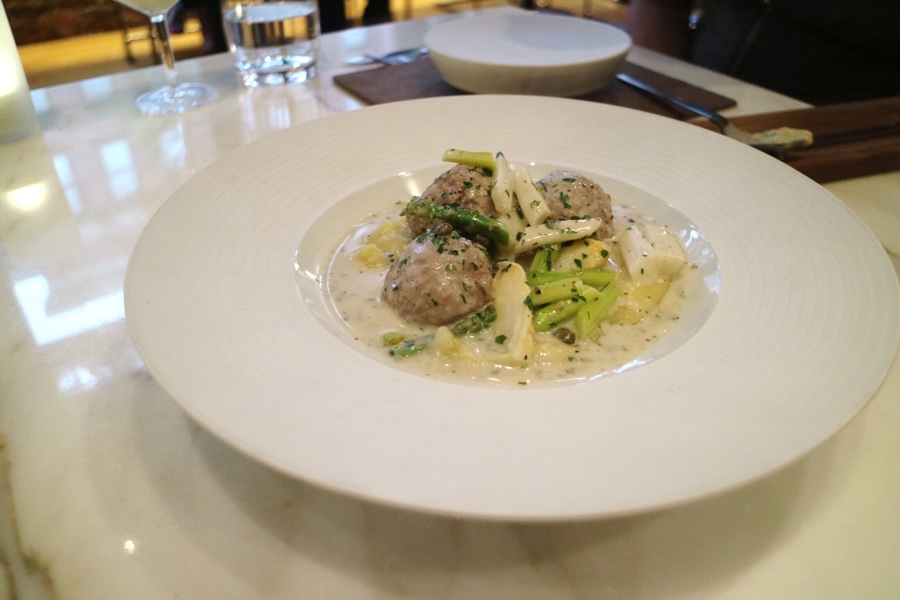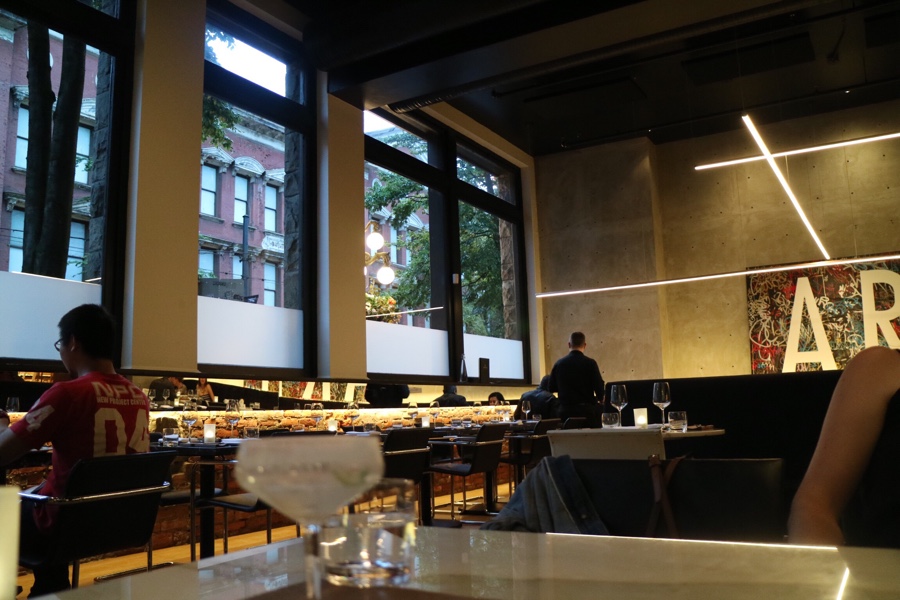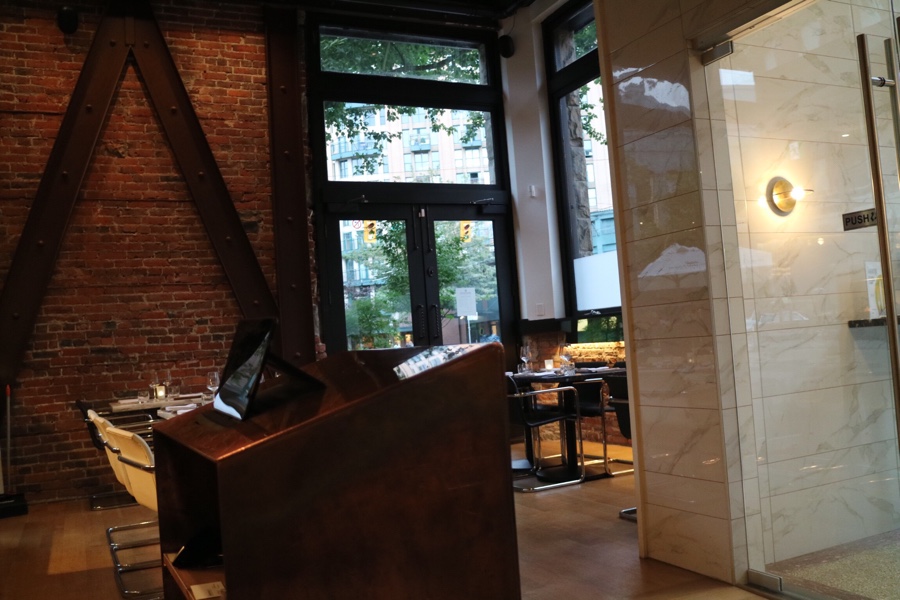 Website and menu:
http://bauhaus-restaurant.com/
More reviews: