It felt strange walking into a Japanese restaurant and found Vietnamese dishes on the menu. We were supposed to go to Ha Long Bay for lunch but found that it was under construction. So we decided to give the Vietnamese food at Fumiyoshi a try. Most of the staff there could speak Vietnamese and I was guessing they had a Vietnamese owner as well. The restaurant was large but it was a little dark inside. I always thought lighting was rather important in a restaurant, and could possibly make the place more enticing and the dishes more appetizing, unless they wanted to keep it dark and try to hide something.
Their menu items seemed pretty standard. The food was very mediocre. The lemongrass chicken and BBQ were a bit greasy. I was disappointed to see they use Chinese spring roll wrapper instead of the Vietnamese rice paper wrapper for the spring rolls. It was a very small detail but it showed how authentic and serious they were on their food.
By the time when we finished, the waitress charged me an extra dollar. She pointed out the price of my dish was not the one I saw on my copy of the menu. But it was quickly corrected when she found out there were several menu was printed with the 'old' price. It could all be an honest mistake, but how hard it was to keep all the menu copies updated?
Should I come back to try their Japanese dishes? Probably not…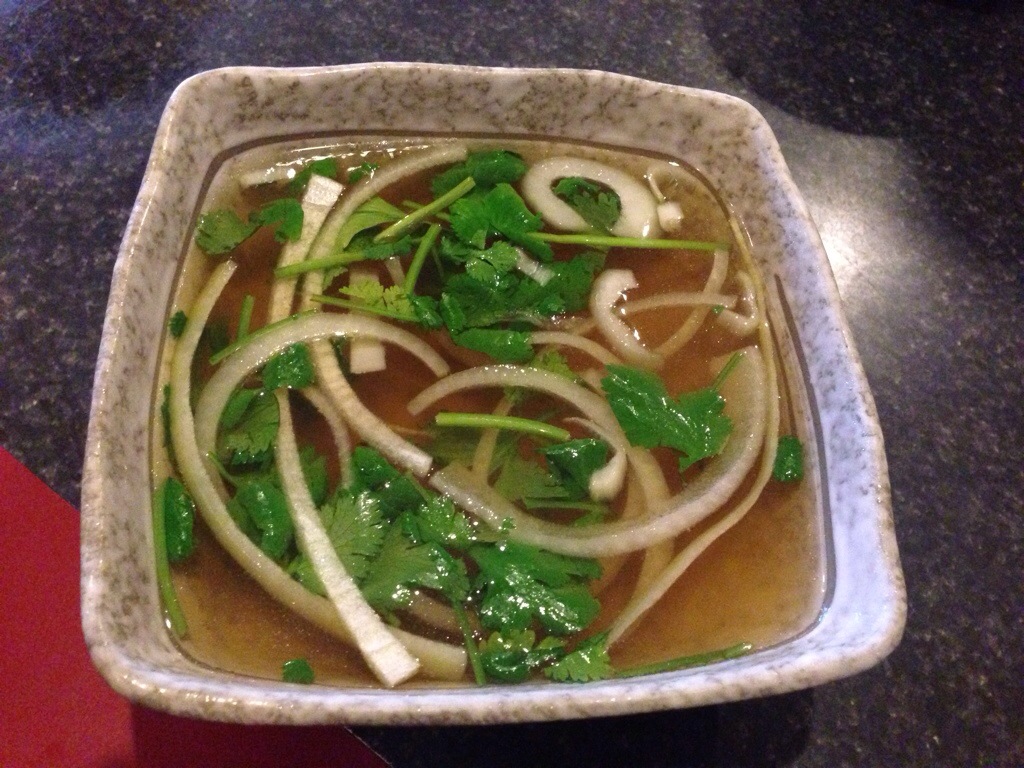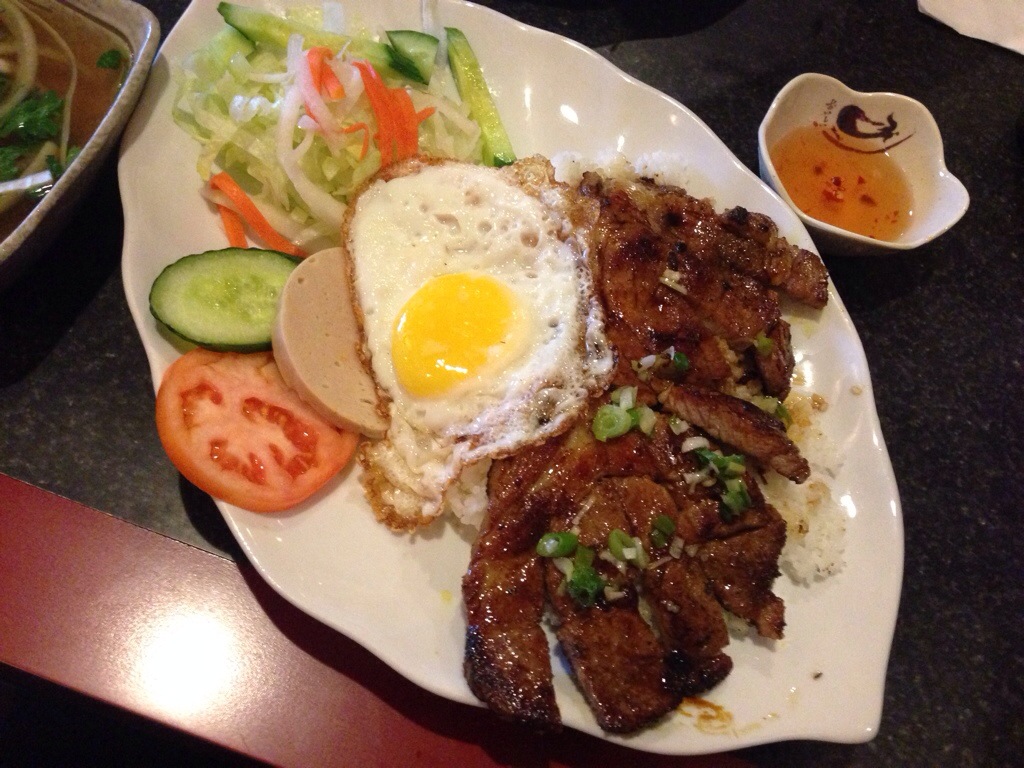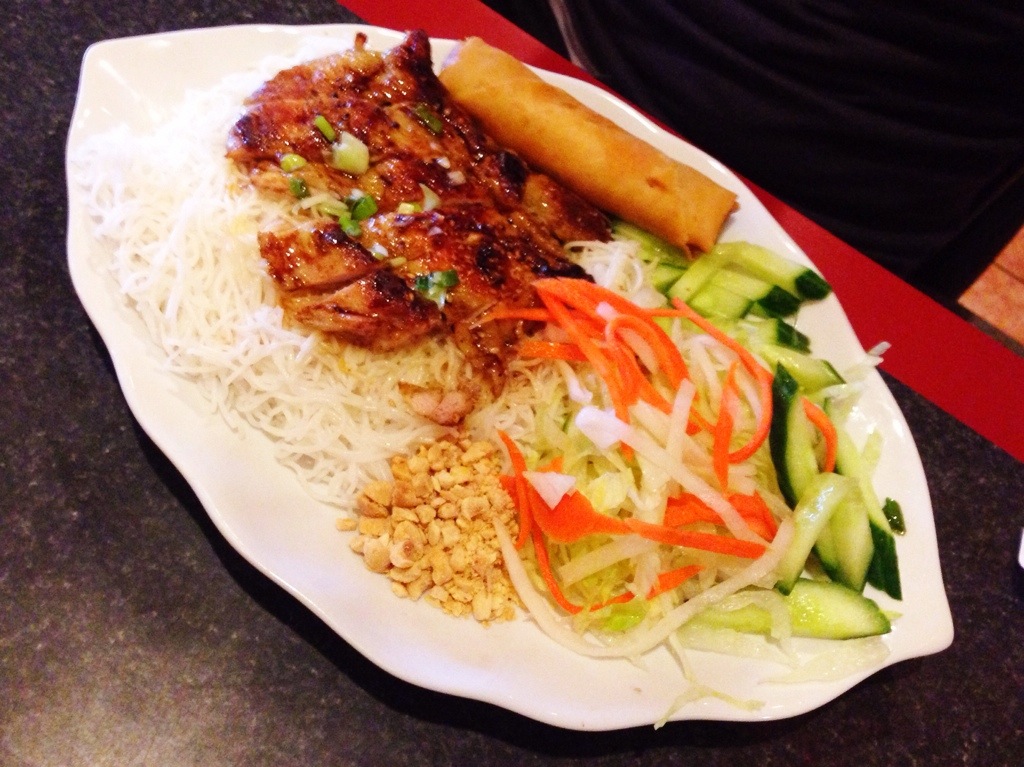 Map and other reviews: