This is a delightful dinner dish idea showcasing the fundamentals of Cantonese cooking techniques: steaming, stir-frying and rice making, and the use of the holy trinity of Cantonese kitchen: ginger, garlic and green onion. The other additional ingredients are merely soy sauce, peanut oil, rice wine, and sugar, adding sophistications to the flavours. And it is a great way to enjoy a healthy vegan meal in Asian style!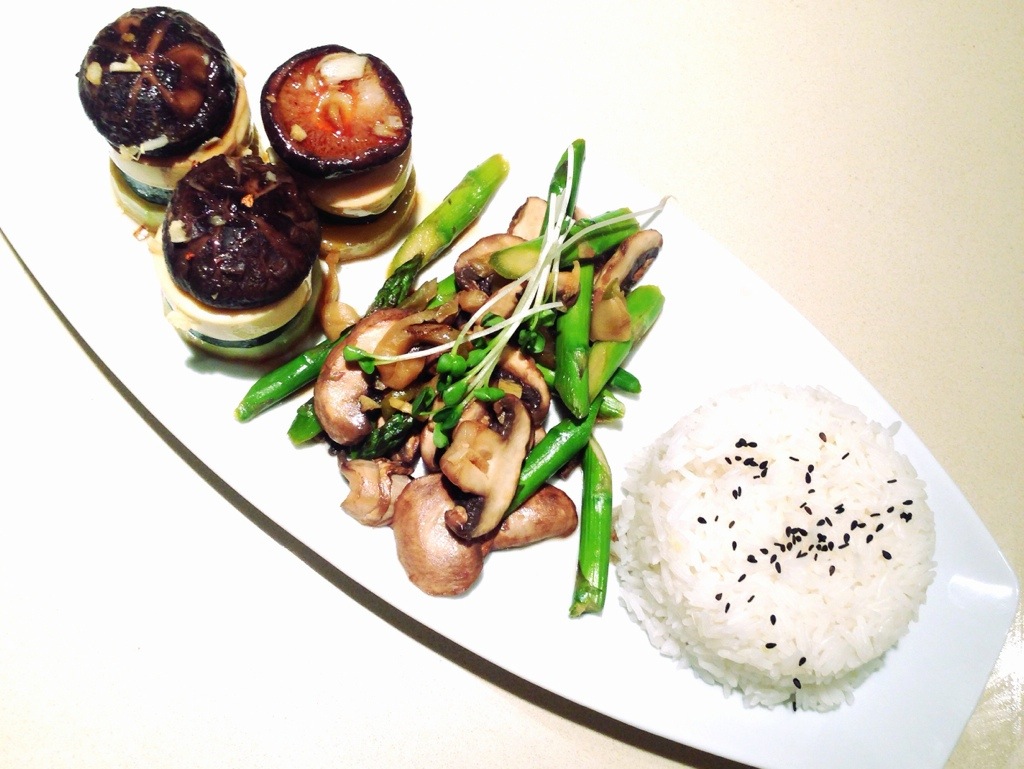 Cooking tips:
– Using dry shiitake mushroom is better than using fresh ones. Make sure dry mushroom soaked and re-hydrated overnight.
– Always put ginger in hot oil first before putting other vegetables. Browning ginger gives great flavours. But garlic is far more delicate, and it should go in along other vegetables. Browned garlic leaves a bitter tastes and it's a sin! Always put green onion at the end when other vegetables are almost done. Or even leave it raw. In steaming, let the pouring final hot oil finish the job.
– Never use an electric rice cooker to cook coconut rice. It will result burning the rice.