I felt pretty lucky when we arrived at Elliot's Oyster House at 3:05pm because we just grabbed the last 2 available seats for Happy Hour by the oyster bar. The waterfront eatery is known for their progressive oyster hour that started with $1.50 a shuck at 3:00pm then increasing by 50 cents on the hour until 6:00pm, only available Mon – Fri. It may not be the best deal in the city, but it is popular among tourists in area since it was merely a few minutes walking down the hill from downtown shopping district or Pike's Public Market.
The drinks were fantastic. My local chardonnay was dry and stiff, just the way I like it with my seafood. William's Pier Margarita was boozy but uber tasty and refreshing from fresh lime.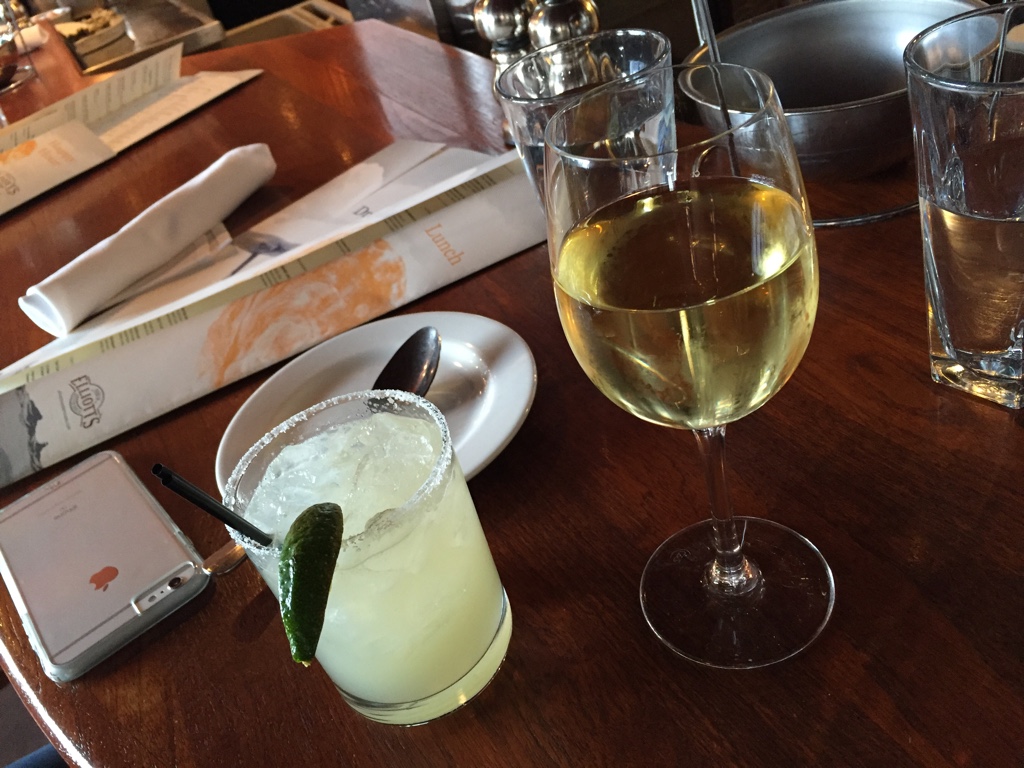 The oysters were fantastic! I usually don't care much about putting sauce on my oysters – a drop of lemon juice will be enough for me since I prefer the natural taste, but their version of mignonette is served in a sorbet-like form and the vinegary taste is very subtle, which complements the oysters quite nicely.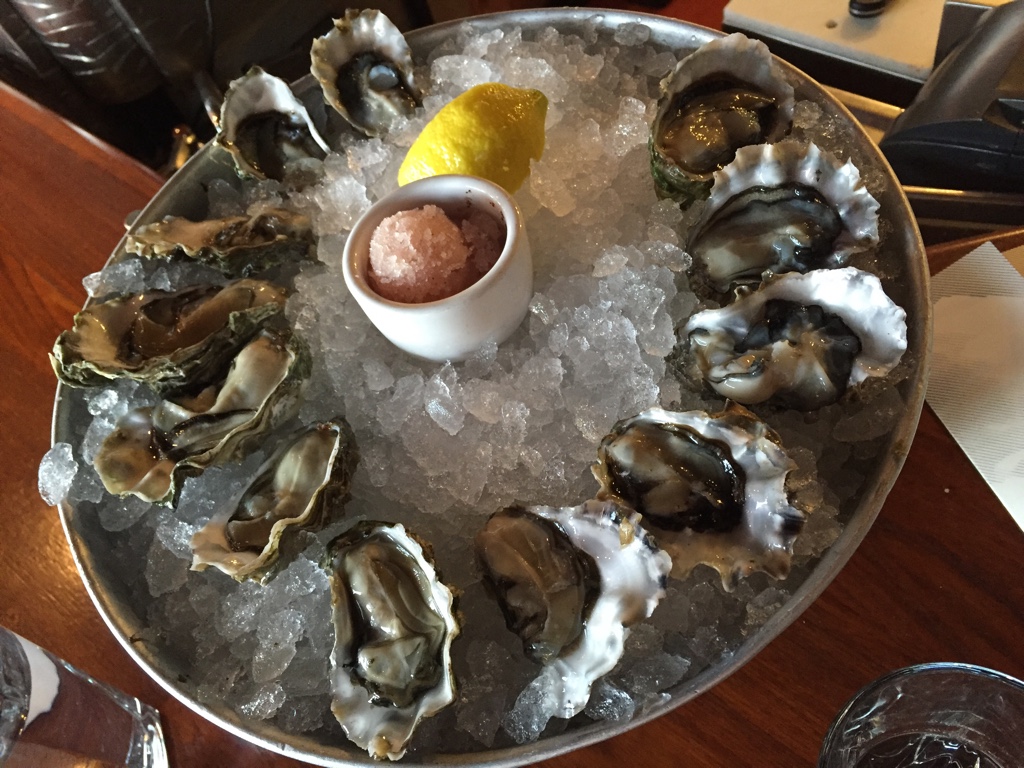 We were absolutely  enjoying sitting right by the oyster bar, looking at their great variety of oysters, and watching the shuckers work their magic opening the oysters. They even had a blackboard with the master shucker of the hour written on it: Nikki. But unfortunately when Nikki went on her break,  our second dozen was clearly not as perfectly shucked as our first dozen.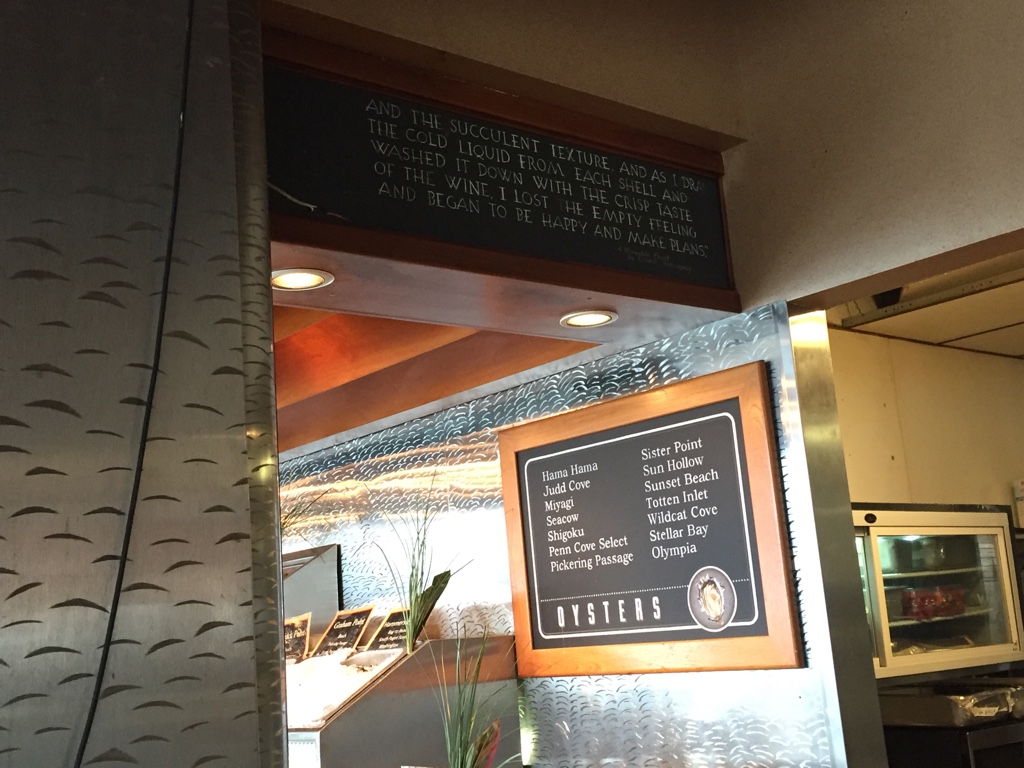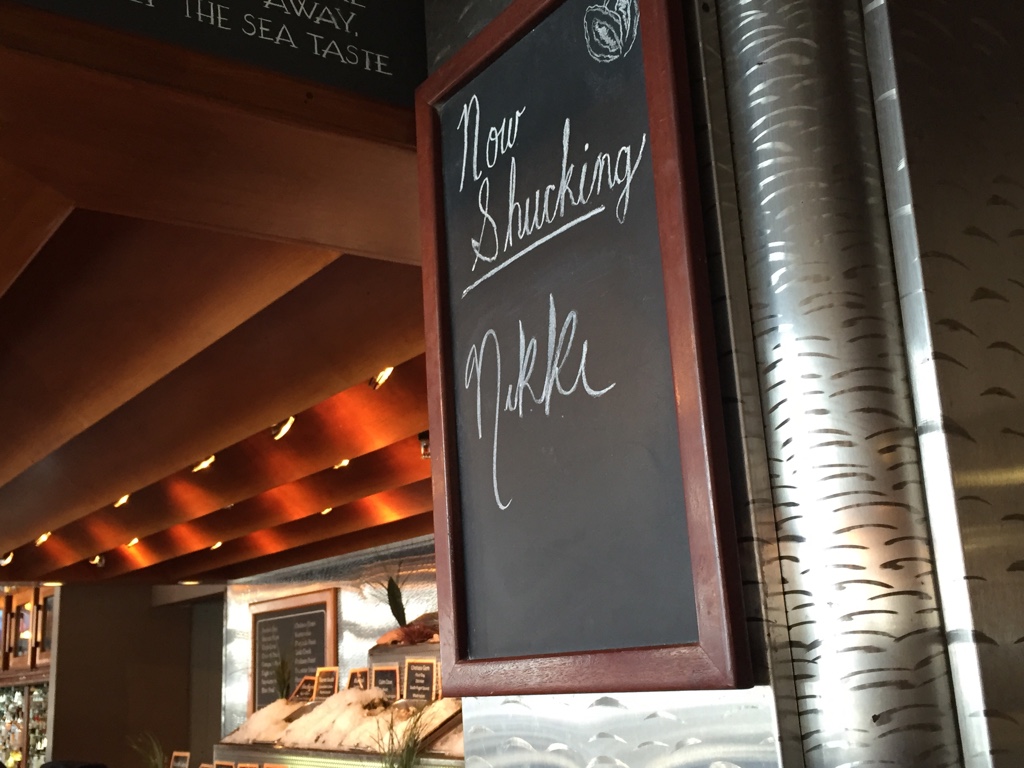 We also ordered a few other dishes from their happy hour menu. Tequila Mussels ($4) was just okay because the kick from tequila I was waiting for never happened. Calamari ($3) was crunchy but could use a little more seasoning. Oyster Stew ($3) and Pesto Salmon Slider ($4) were the better choices in thanks to the fresh seafood ingredients. But Pulled Pork Sandwich ($4) and Wagyu Beef Teriyaki Skewers ($4) were both slightly underwhelming. But for the prices, those dishes were decent enough.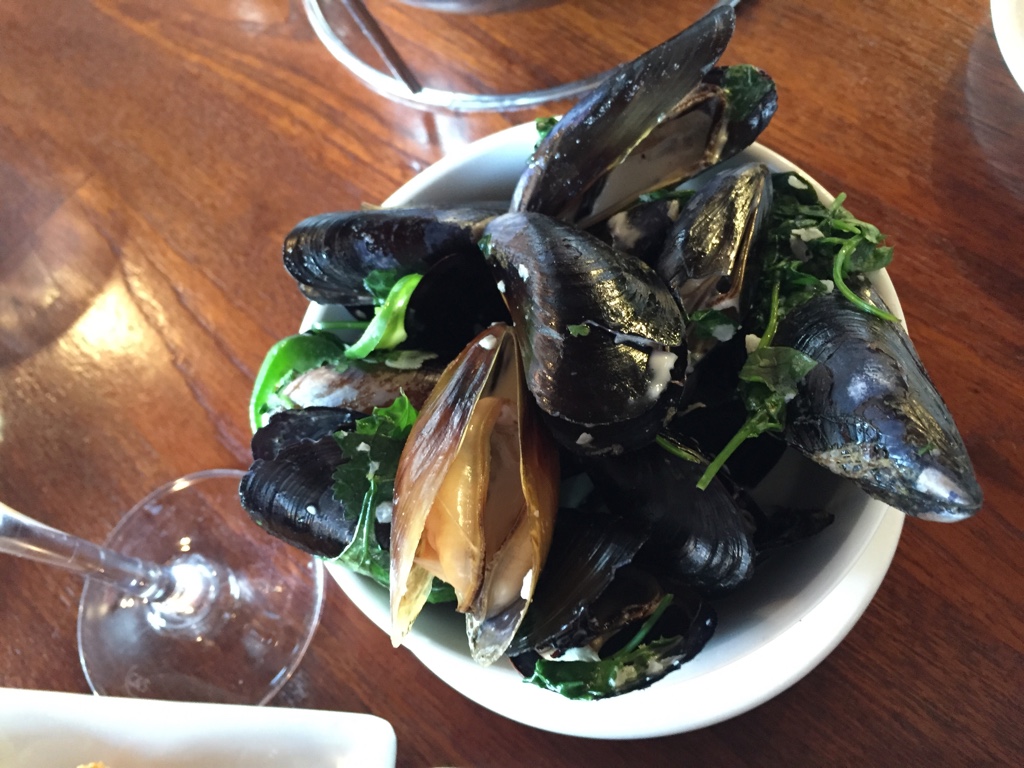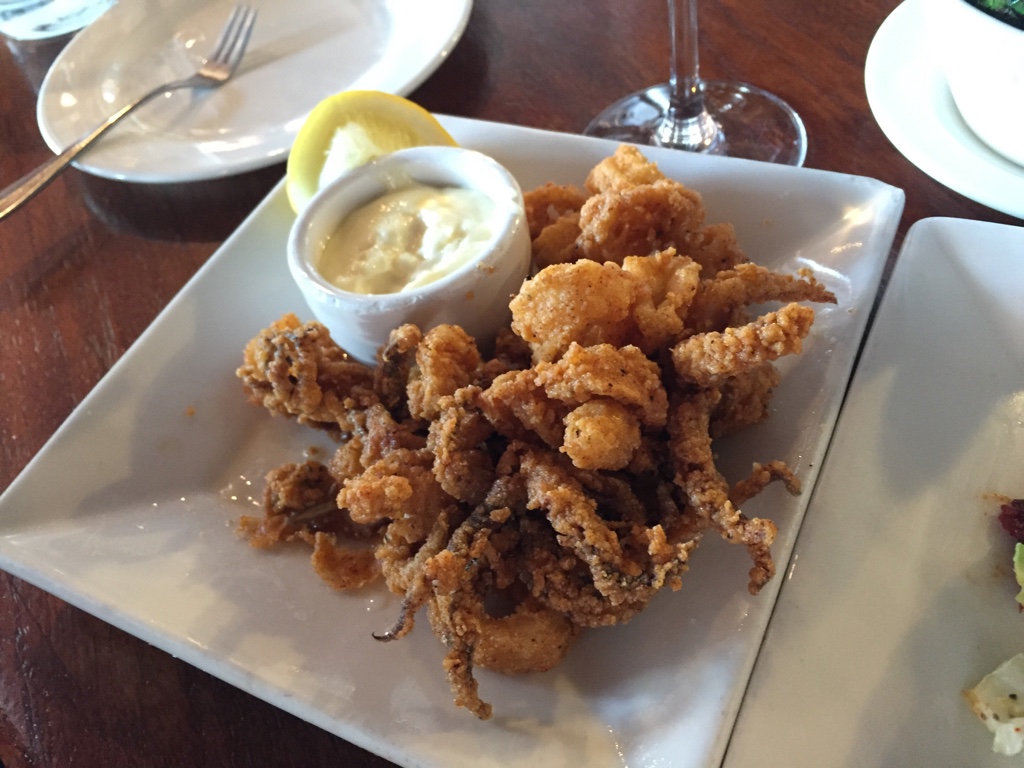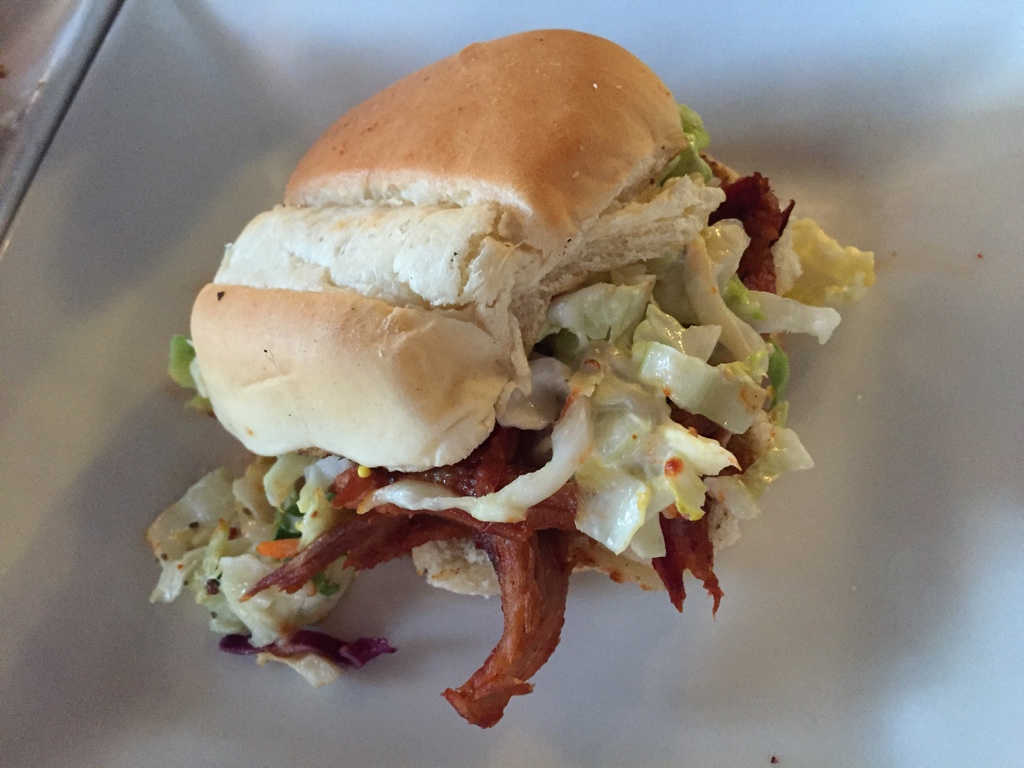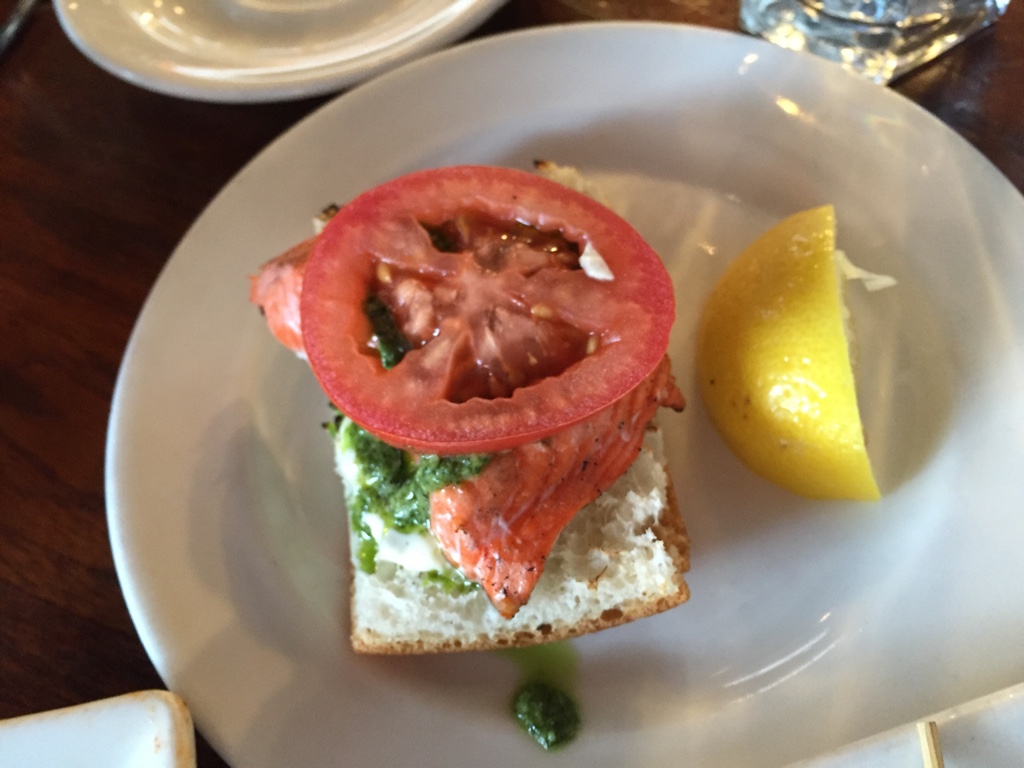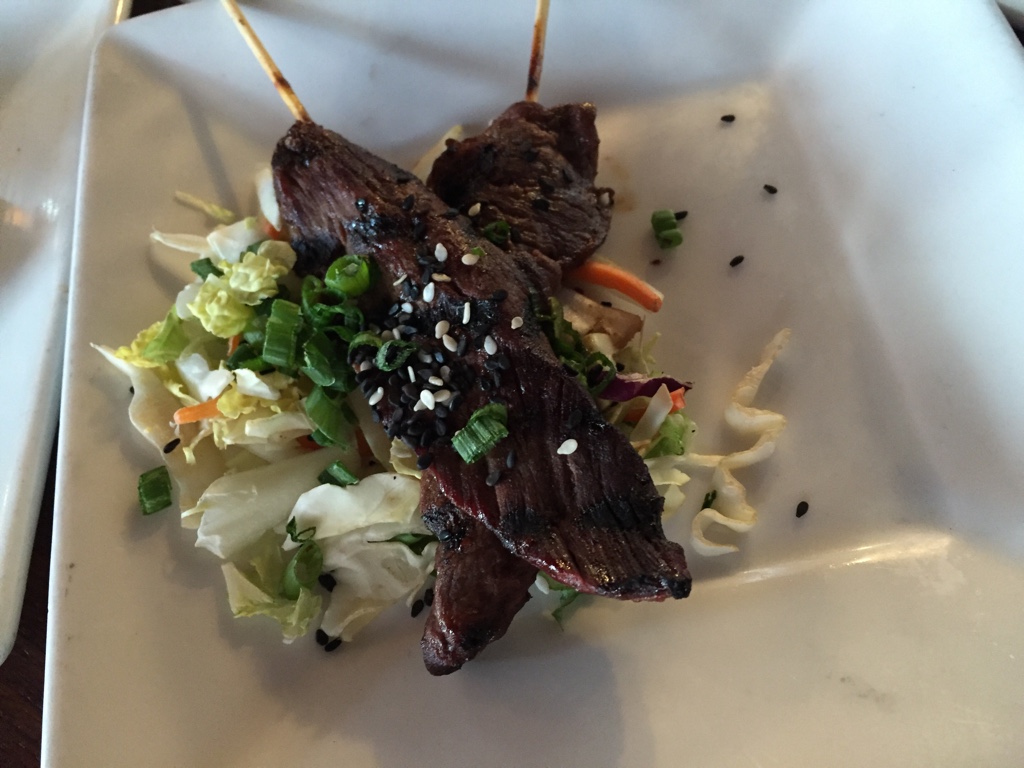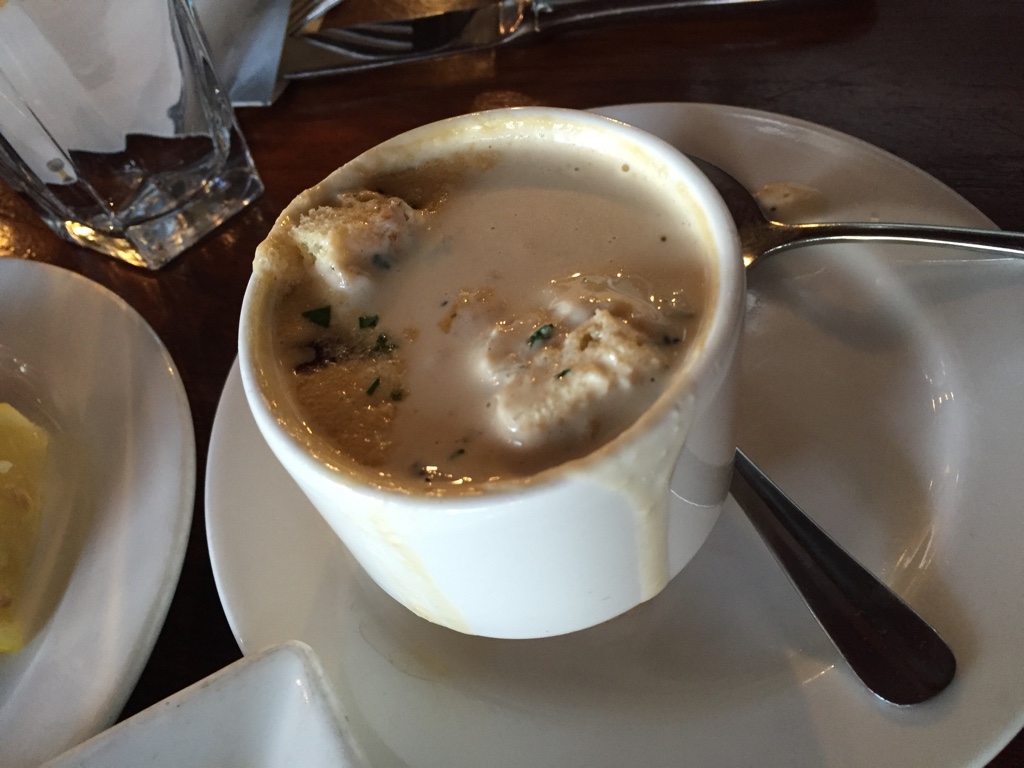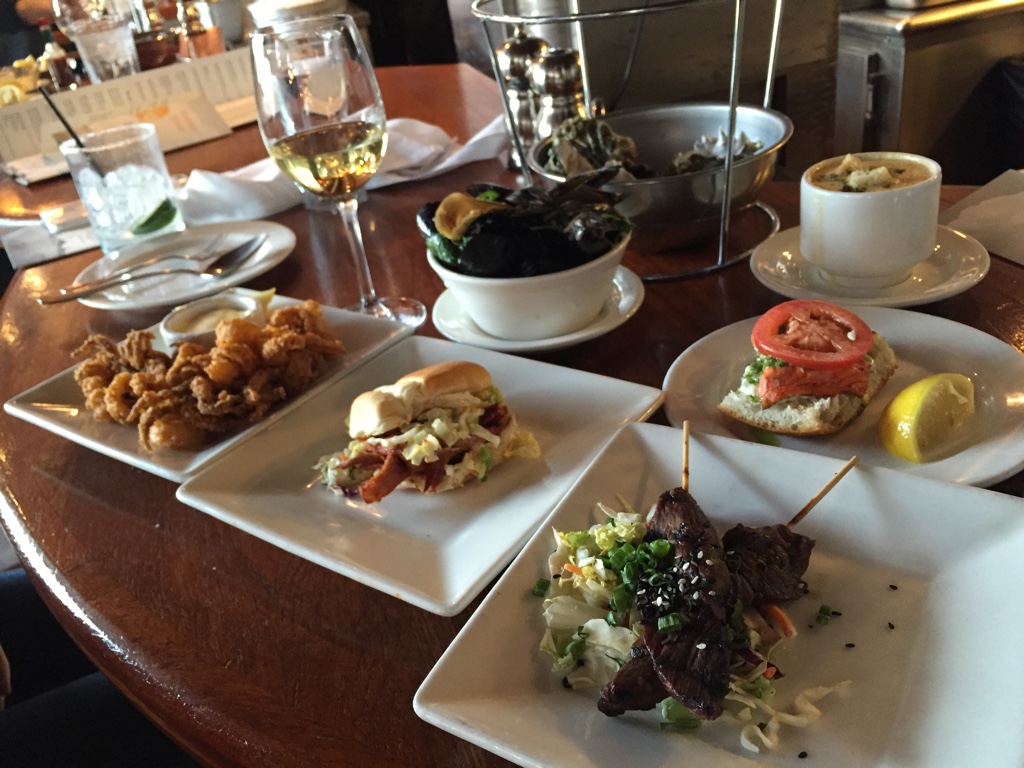 Overall the happy hour service was excellent, as our server was genuinely friendly and attentive. The oysters are definitely the stars here, and the drinks were delicious, which was enough to give us a glimpse of the quality of their dinner service. I would definitely come back here for dinner if I have a chance.
http://www.elliottsoysterhouse.com/
Menu, location, and more reviews: