---
Donair Town on Robson is great little place for  a quick bite. I came here with my friend Al after a fun bike ride in Stanley Park, and it was right around the corner on Robson and Denman from the bike shop. Although it is pretty small inside and the shop mainly functions as a to-go place, the interiors are quite interesting with the walls painted in a Mediterranean theme – white houses with a background of blue sea and blue sky. A small mezzanine area was equipped with a flat screen TV, providing a more private dining setting.
The menu had a handful of options as well with the Original possibly staying true to the Turkish flavours, along with the Halifax with onion, tomato and a house sweet sauce,  the Lebanese with tabouli and hummus,  the Hawaiian with pineapples (naturally), the Caribbean with jalapeños, the Greek with olives and feta cheese, and finally a Mushroom donair for vegetarians. And the main protein ingredients come in beef, lamb, chicken or falafel.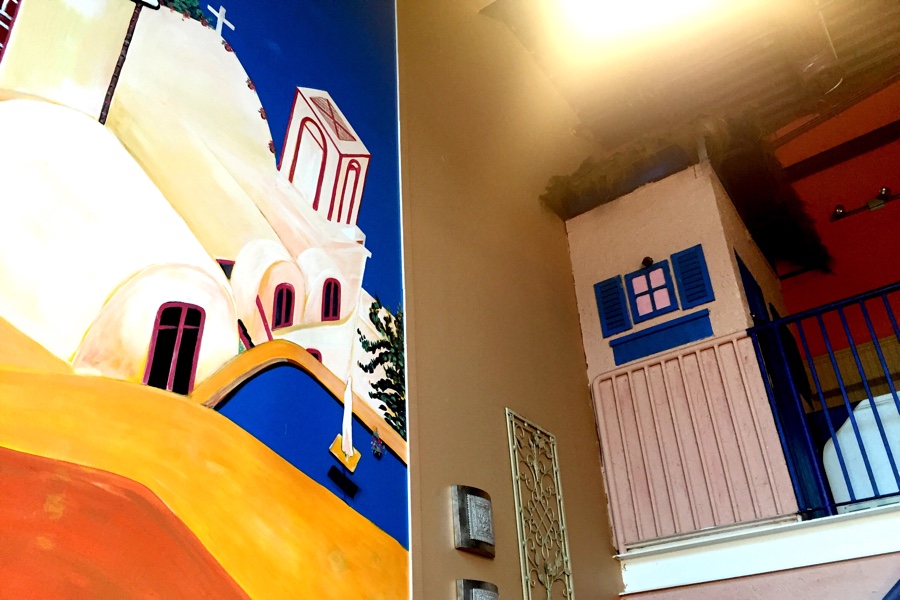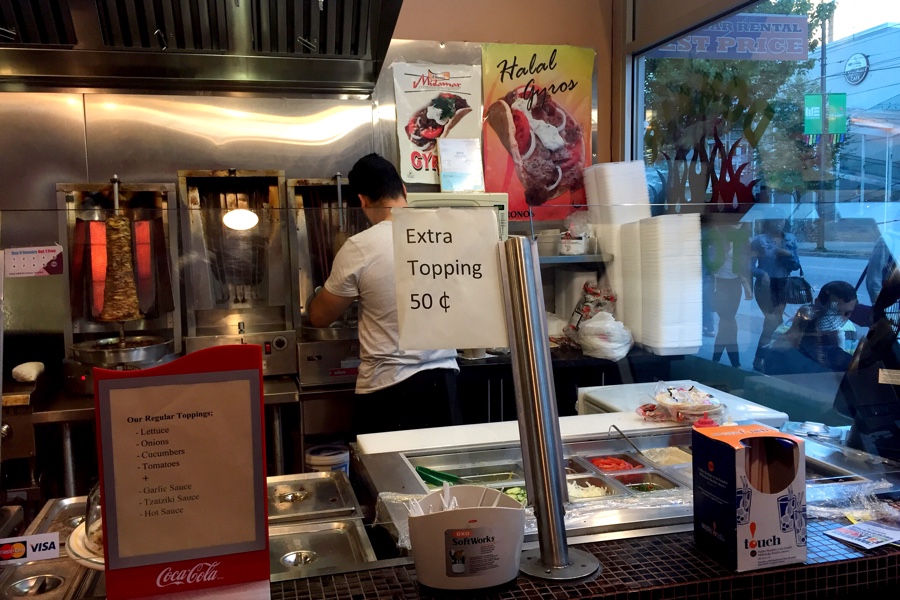 I wasn't going to order any drinks, but I changed my mind when I saw their middle-eastern style yogurt drinks in their fridge. We got both the regular and the carbonated ones. The drink was, though not sweet at all, actually quite refreshing with the tanginess. I found the non-carbonated version more flavourful and an excellent choice to complement the vibrant spices in the grilled meat later on.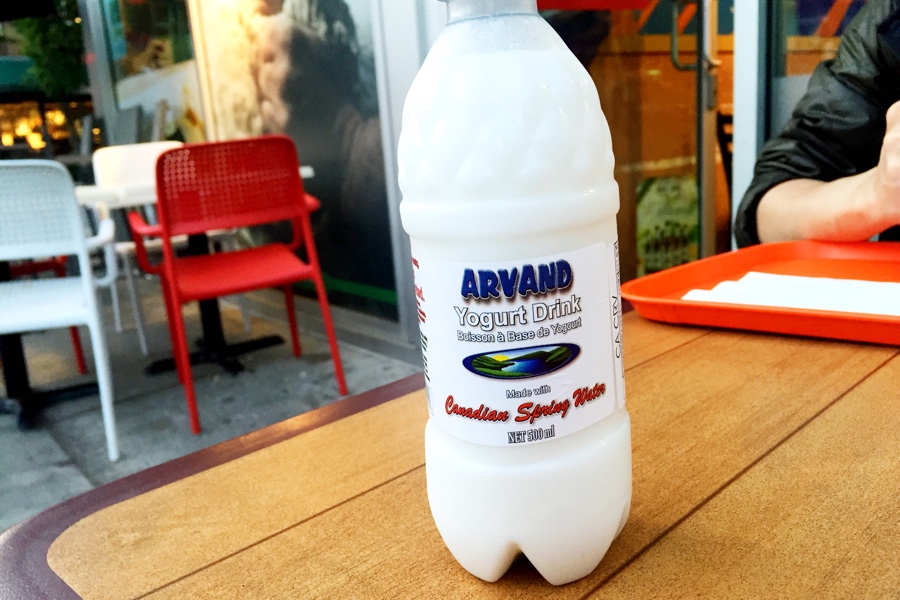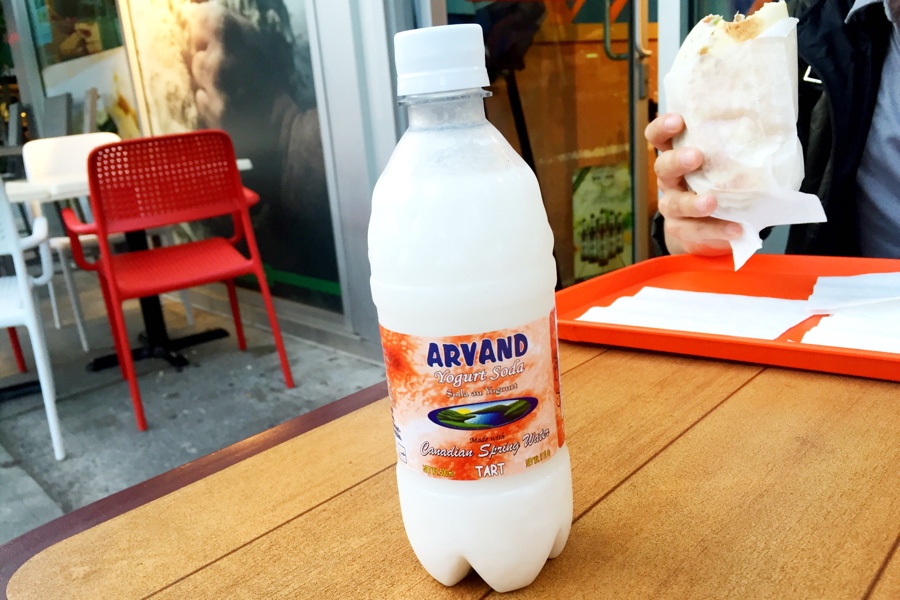 We got our food and sat at a table outside, feeling quite relaxed in such a beautiful sunny evening. As I was pretty hungry I asked for a super-size Greek Lamb Donair  ($9.99), and Al got a regular-size Original Beef Donair ($7.99). The tightly packed and fully loaded pita pockets looked humongous. My first bite was exactly what I had hoped for – meaty, juicy, and flavourful with hints of exotic spices coming through the mixture of tangy yogurt sauce and the hot and spicy chili sauce. The Greek elements  of cucumber, tomato, olives and feta added the Greek salad freshness into the grilled meat .  This was a messy eat and I needed more than one paper napkin but it was quite pleasurable. Even the regular sized donair is a little too big for Al, while I only finished a bit more than half of mine.  But we were pretty happy about this quick and satisfying meal.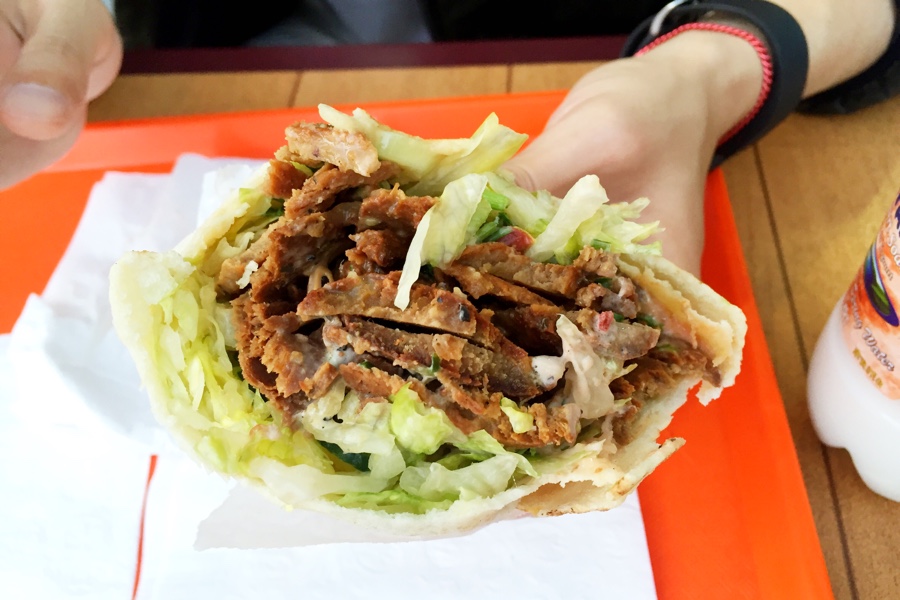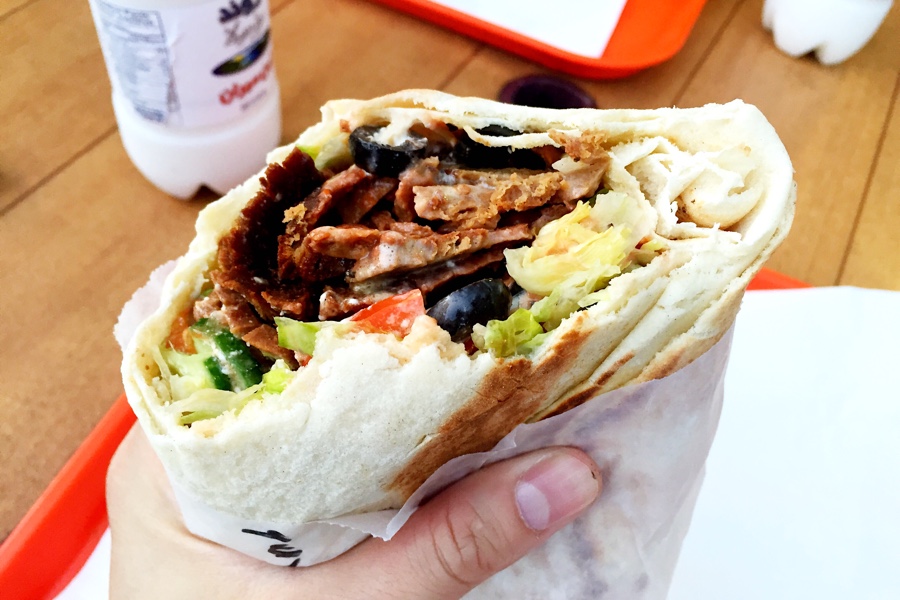 More Reviews:
Location: