Here at Edible Canada, it's all about eating fabulous food that's seasonal and  locally sourced, and they have made sure that their Dine Out Vancouver 2017 menu reflects this philosophy.  And this 3-course special dinner is priced at only $30.
I was lucky to get invited to taste some dishes on their menu before it was released.
There are 6 options for Appetizer, and they all happen to be gluten free.
Hazelmere Roasted Carrot Soup
Pacific Cod and Pemberton Potato Pakoras
Hazelmere Kale Salad
Crispy West Coast Humbolt Squid, (add $3)
Grilled Alberta Lamb Heart Gaujillo (add $4)
Rangeland Bison Tartare Japanese mustard (add $5)
While the Grilled Alberta Lamb Hear hit the spot for the the food adventurers with a keen taste in game meats, seafood lovers would enjoy the Crispy West Coast Humbolt Squid and the Pacific Cod. I found the Pemberton Potato Parkoras quite tasty complemented by jalapeño apple chutney, fresh mint and pickles,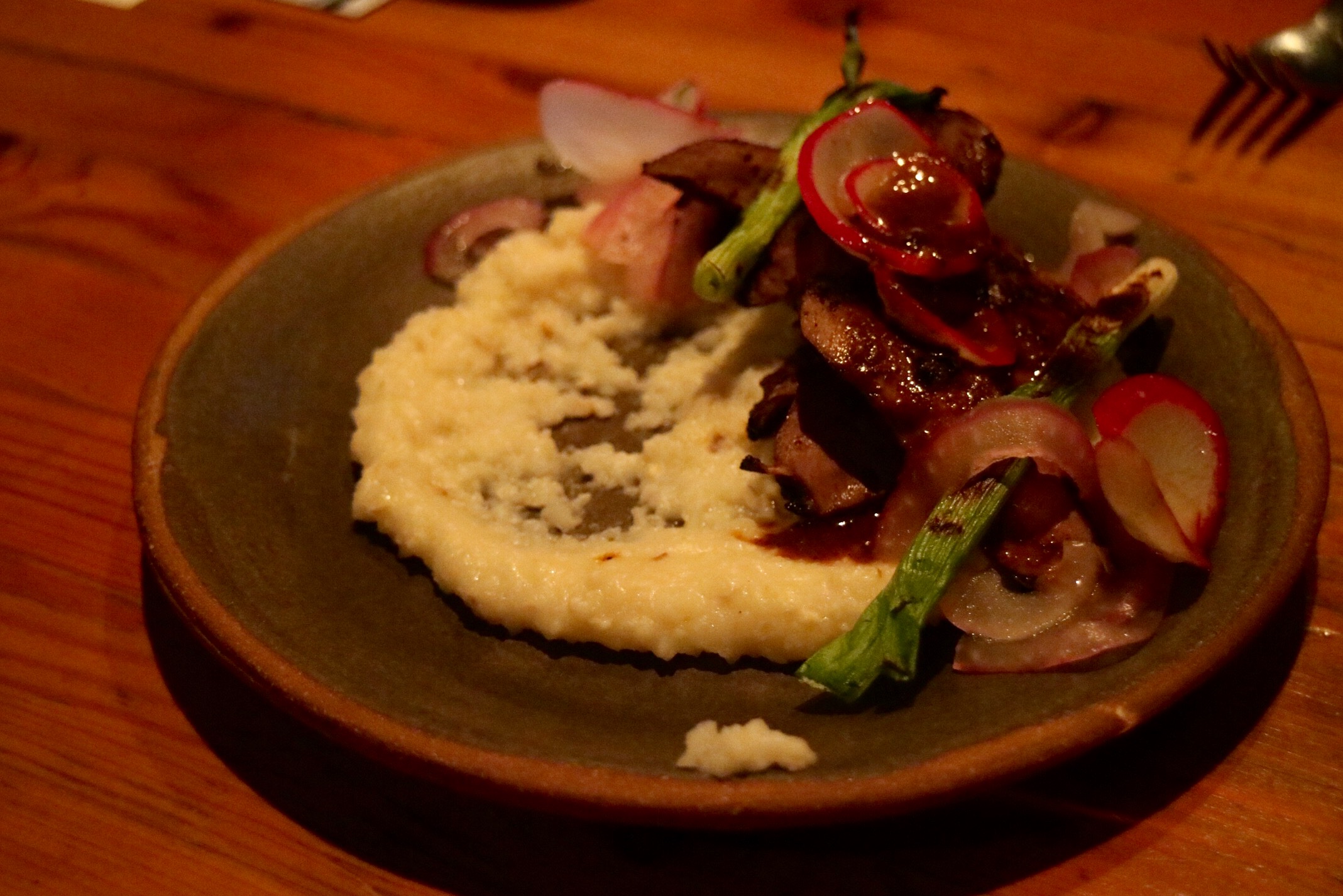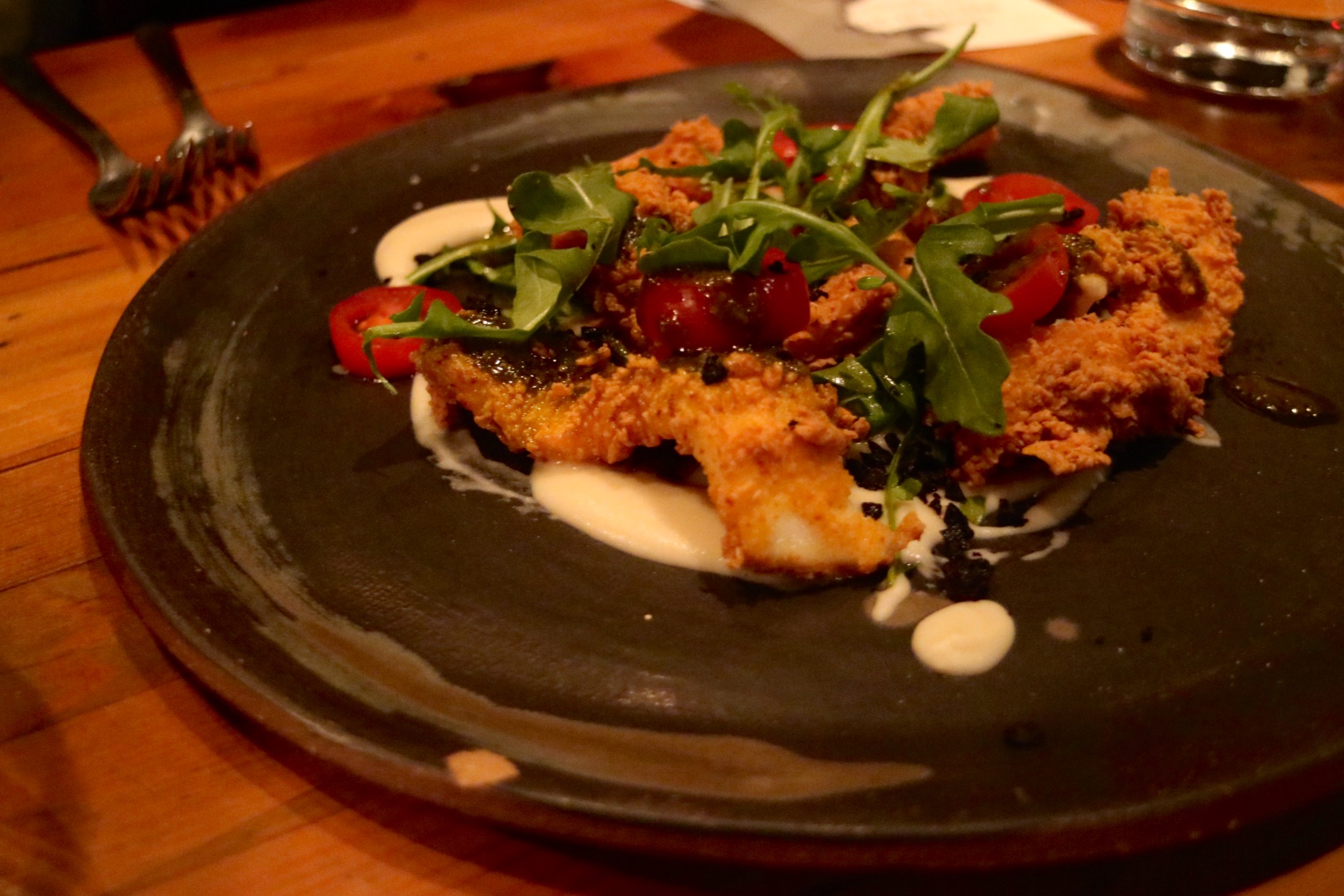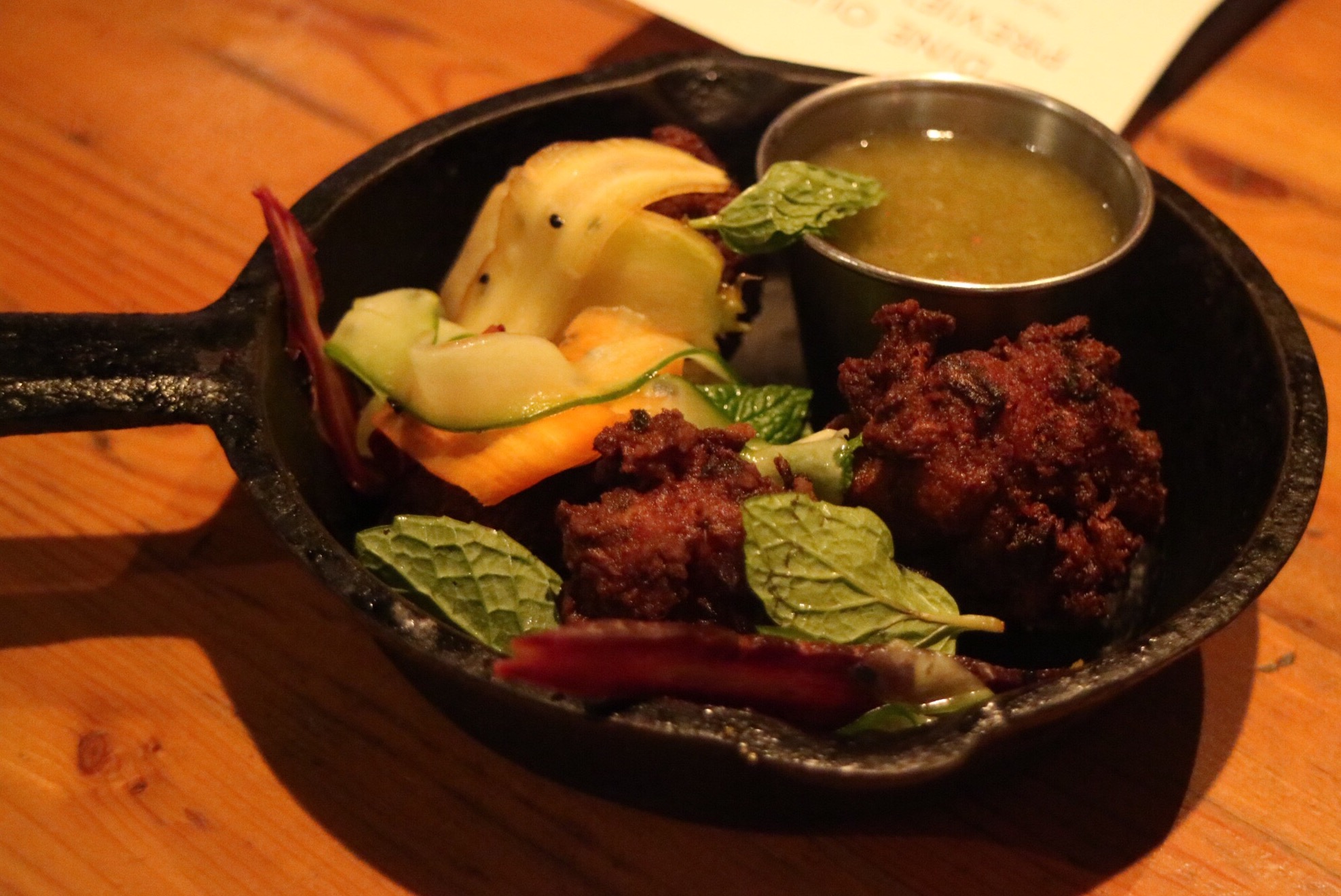 The Mains also have 6 choices.
Prairie Farro Risotto
Haida Gwaii Rockfish & Mussel Moroccan Stew
Newfoundland Seal Pappardelle
Quebec Rabbit Orecchiette (add $4)
Char Grilled Alberta Hanger Steak (add $6)
Yes that's right. There is seal on the menu! And that will definitely attract the adventurous crowd. However at the tasting, I only had a chance to try the Haida Gwaii Rockfish & Mussel Moroccan Stew and the Rabbit Orecchiette. It was just excited to see such beautiful Canadian ingredients really shine while being incorporated into different world cuisines with big flavours. I myself is a fan of cooking delicious rabbit raised in Quebec.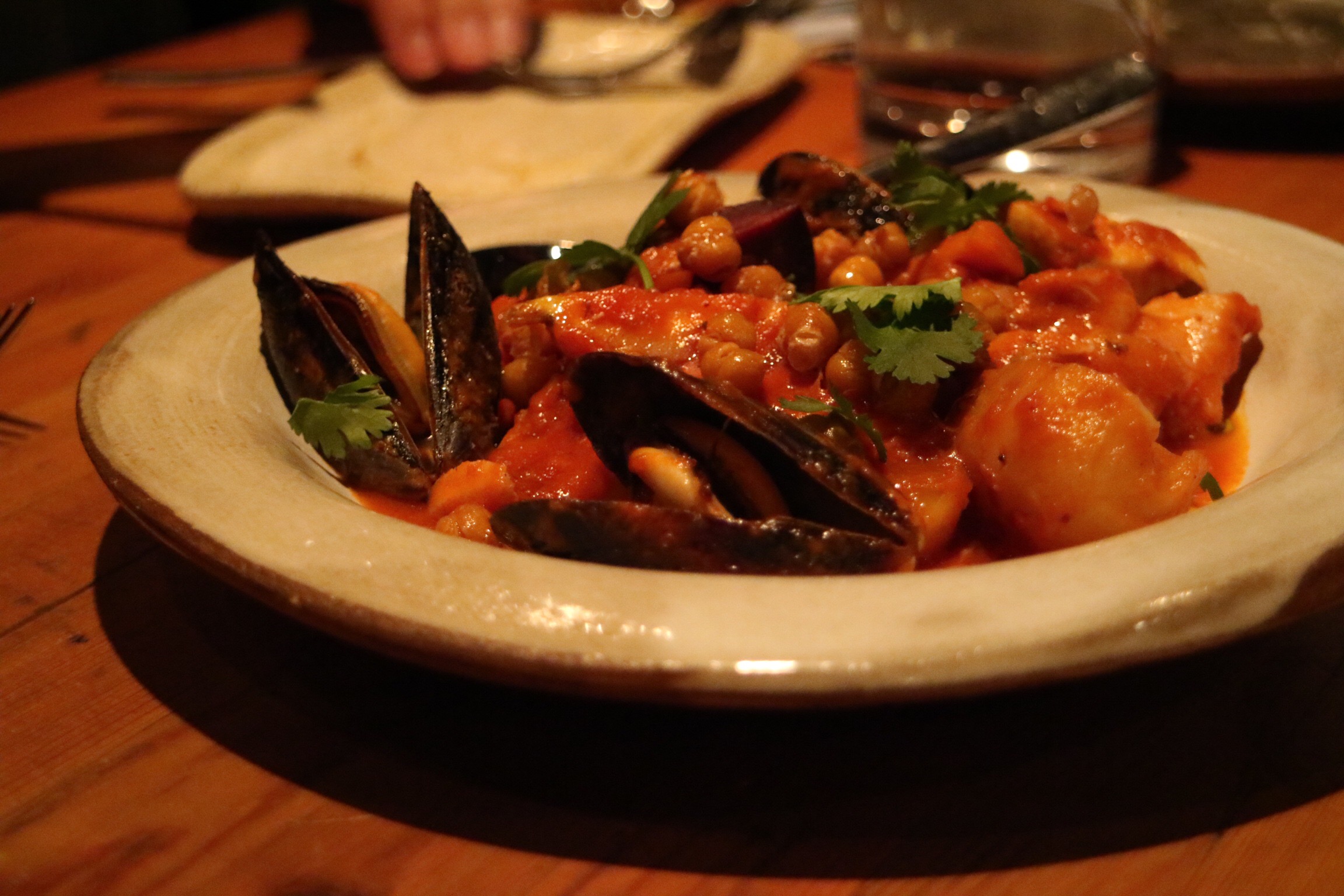 I tasted both of their Dessert dishes:
Chocolate Pot du Creme
Pumpkin Sticky Toffee Pudding
I appreciated the cassis and crystallized ginger that balanced out the richness of the Chocolate Pot du Cream, and applauded to the stroke of genius in the Pumpkin Sticky Toffee Pudding, in which the presence of maple bourbon custard and  candied walnuts provided wonderful texture contrasts.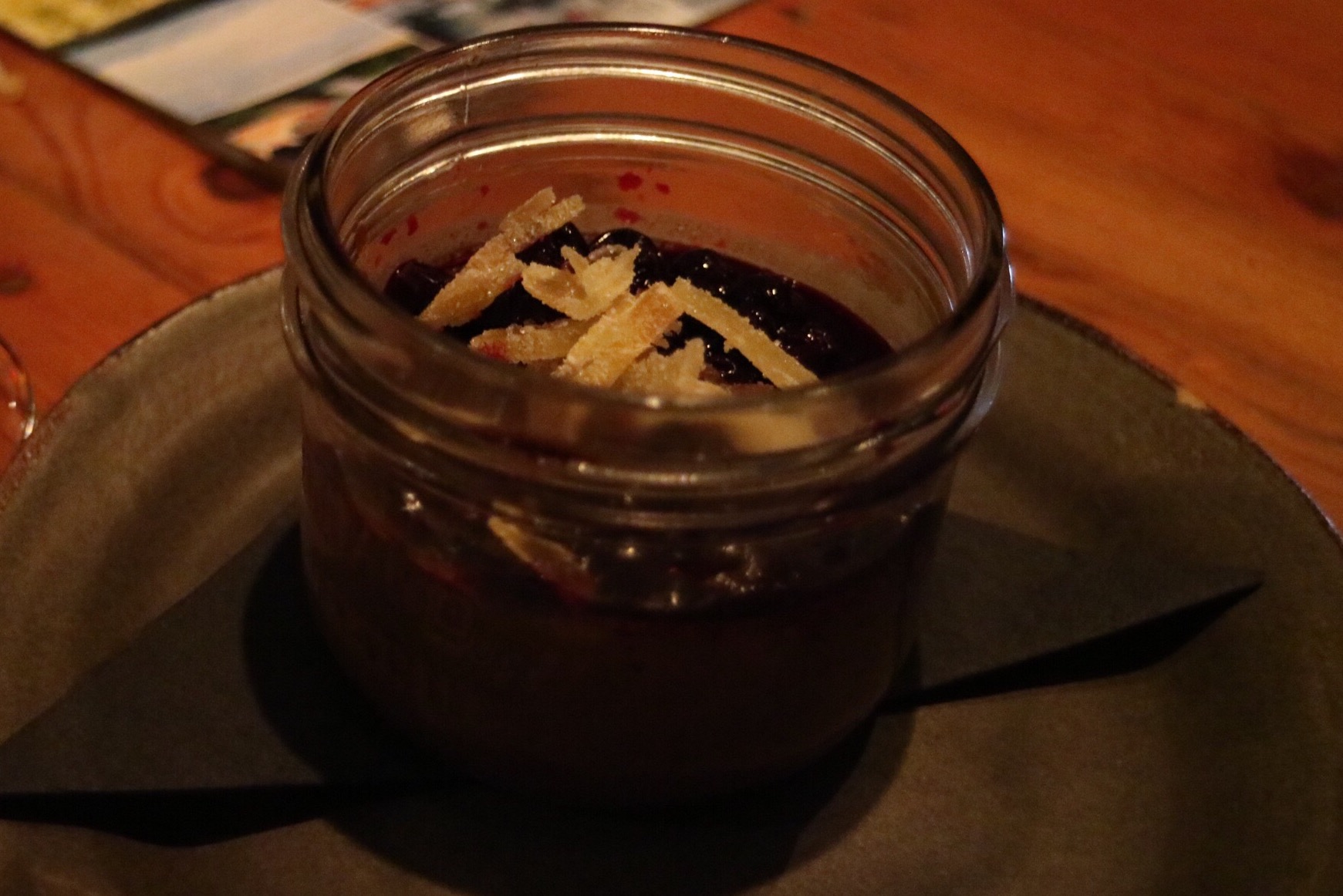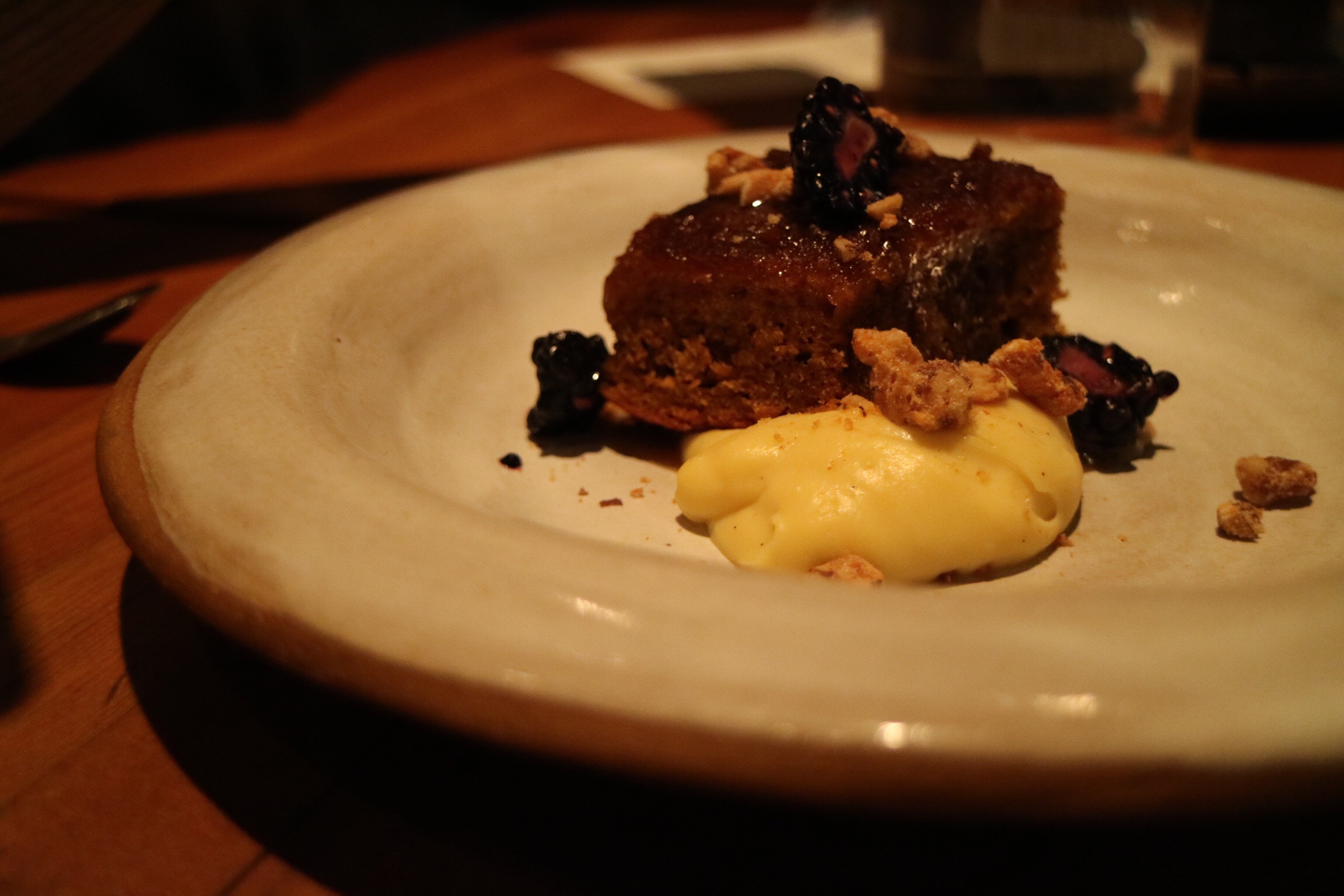 Local wines are available for pairing as well. But if you are more of a cocktail person, this Duck Fat Manhattan is a tasty and whimsical choice. I totally loved it myself.
* All food and beverages in this review were complimentary. Opinions are on the reviewer's own. *
Website:
Location: