This week after badminton, we went to Deer Garden Signatures for dinner. And most of us did not get their signature Fish Soup Rice Noodles as usual, and we found their other dishes were actually quite decent.
The idea here at Deer Garden is really simple. They brew a heck of a giant pot of fish broth, and sell most of their noodle soup dishes based on this amazing broth. This has been a very successful formula for Deer Garden. And their noodle dishes has been legendary all over Chinese community in Vancouver lower mainland for years. This phenomenon is very similar to pho but it is only within the Chinese community. I still remember when Fish Soup Rice Noodles started to gain huge popularity a few years back. At one point, there were noodle houses selling Fish Soup Noodles everywhere, and even a number of HK style cafes putting a 'Fish Soup Rice Noodles' category on their menu. After all these years, in my opinion, Deer Garden is still simply the best among all those noodle houses.
The concept of Fish Soup Noodle was probably based on Cart Noodle (???) in Hong Kong. Cart Noodle was started in 1950s as cheap meals at street vendors. At a noodle vendor, customers get to pick from a great variety of ingredients and put selected ingredients in a bowl of noodle soup. Here at Deer Garden, you first pick a soup base: fish broth in different variations: classic, chiu chow style with fish flakes, almond and watercress, ginko & pepper, tomato & squash, cilantro and preserved egg. Besides fish broth, there are also chicken broth, tom yum, laksa, sichuan, and dan dan (peanut chilli). Then you select a type of noodle. When the majority of the customers prefer rice noodles (thin vermicelli, thick vermicelli, & flat rice noodles), they also provide instant noodle, egg noodle, udon, yam vermicelli, spaghetti, and even rice. At last you pick a couple can you buy tramadol online main ingredients. The selection of ingredients is massive, from different cuts of beef, pork, chicken or fish, processed meat products like fish balls, cuttlefish balls, sausage, or even spam, to different kinds of vegetables.
This is a bowl of Fish Broth Rice Noodles with beef brisket and cuttlefish balls in a classic fish broth. All the soup base comes with common ingredients like green onion, mushroom, Napa cabbage, tofu skin, and cilantro.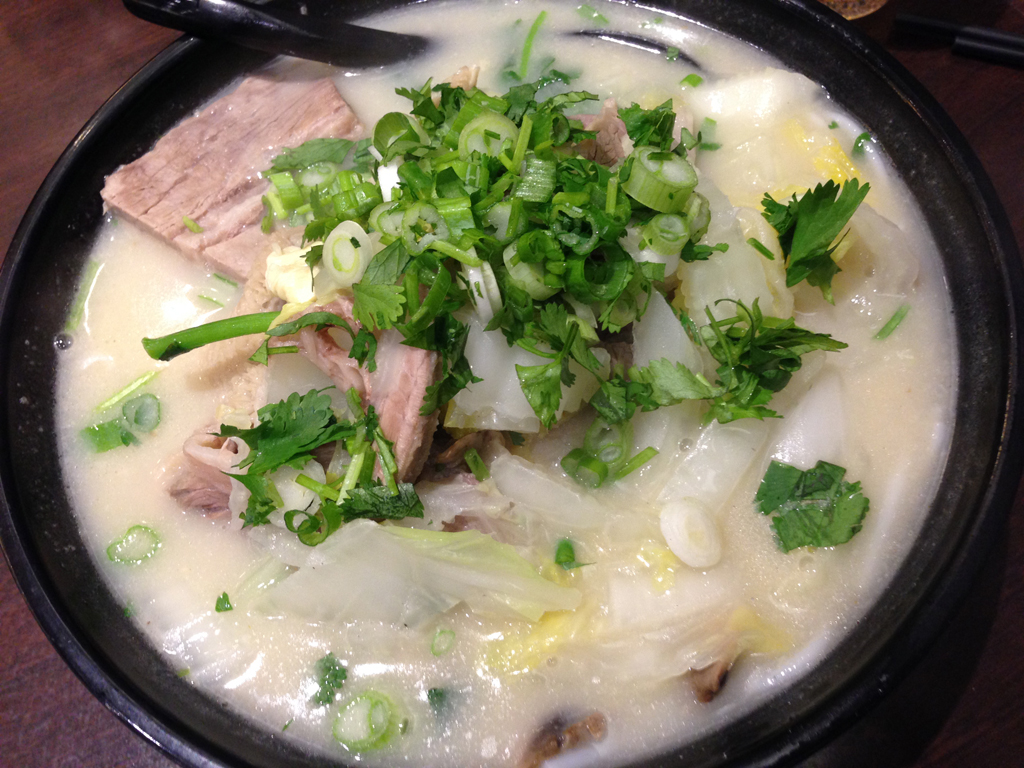 For tonight, only one of us ordered noodle soup. Jaclyn had the fish broth with tomato and squash, which added sweetness from squash, and acidity from tomato.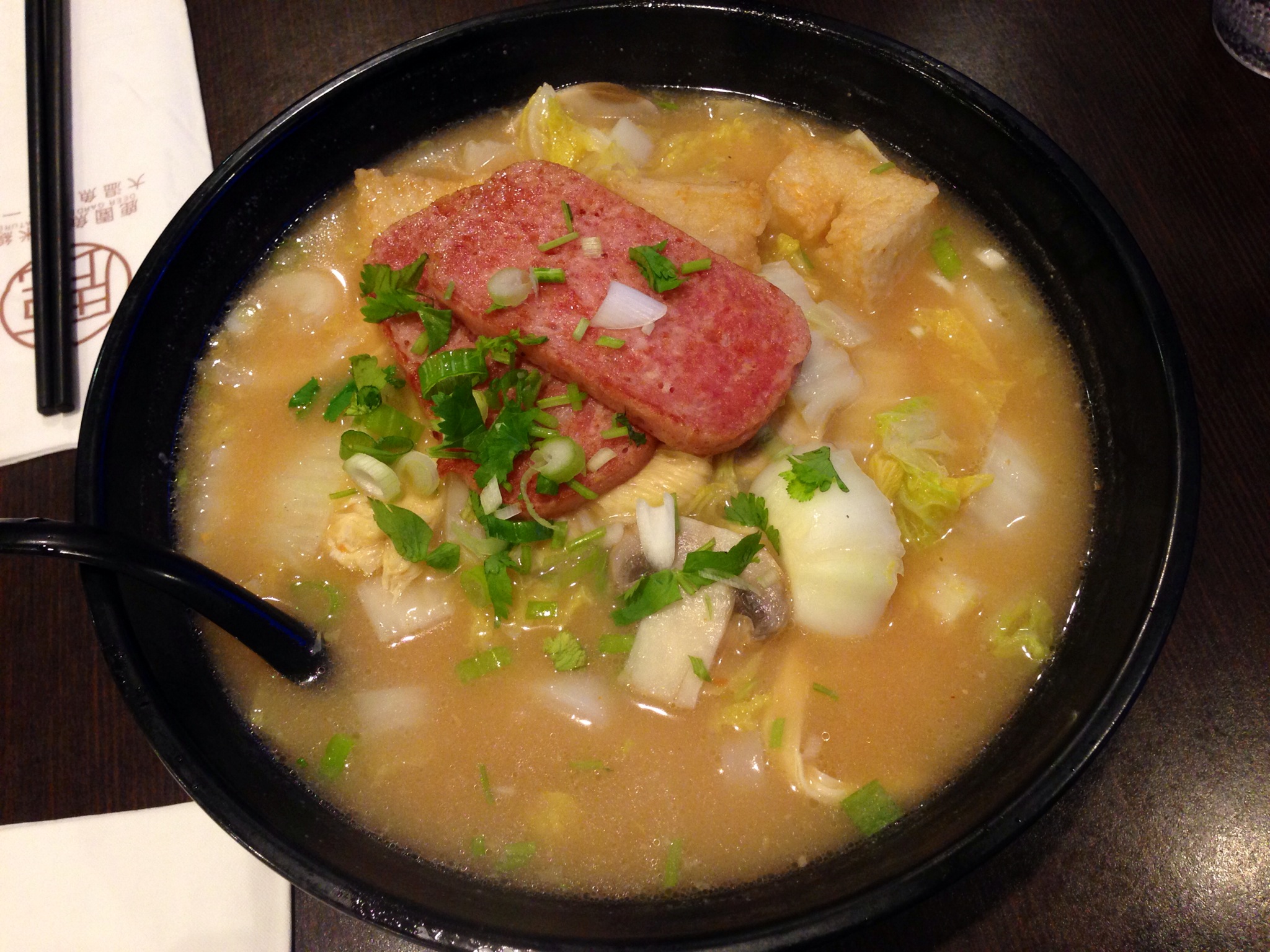 I ordered baked honey tomato pork chop on rice. This is a traditional HK cafe style dish. Making this dish is elaborate. Pork chop is usually breaded and deep fried first, then sliced and placed on a bed of fried rice in a casserole dish, topped with a tomato sauce and cheese, and finally baked. This dish here at Deer Garden didn't seem to have a lot of cheese. There was a good amount of fresh tomato, and the sauce was very smooth and consistent. The addition of honey was very mild but it worked.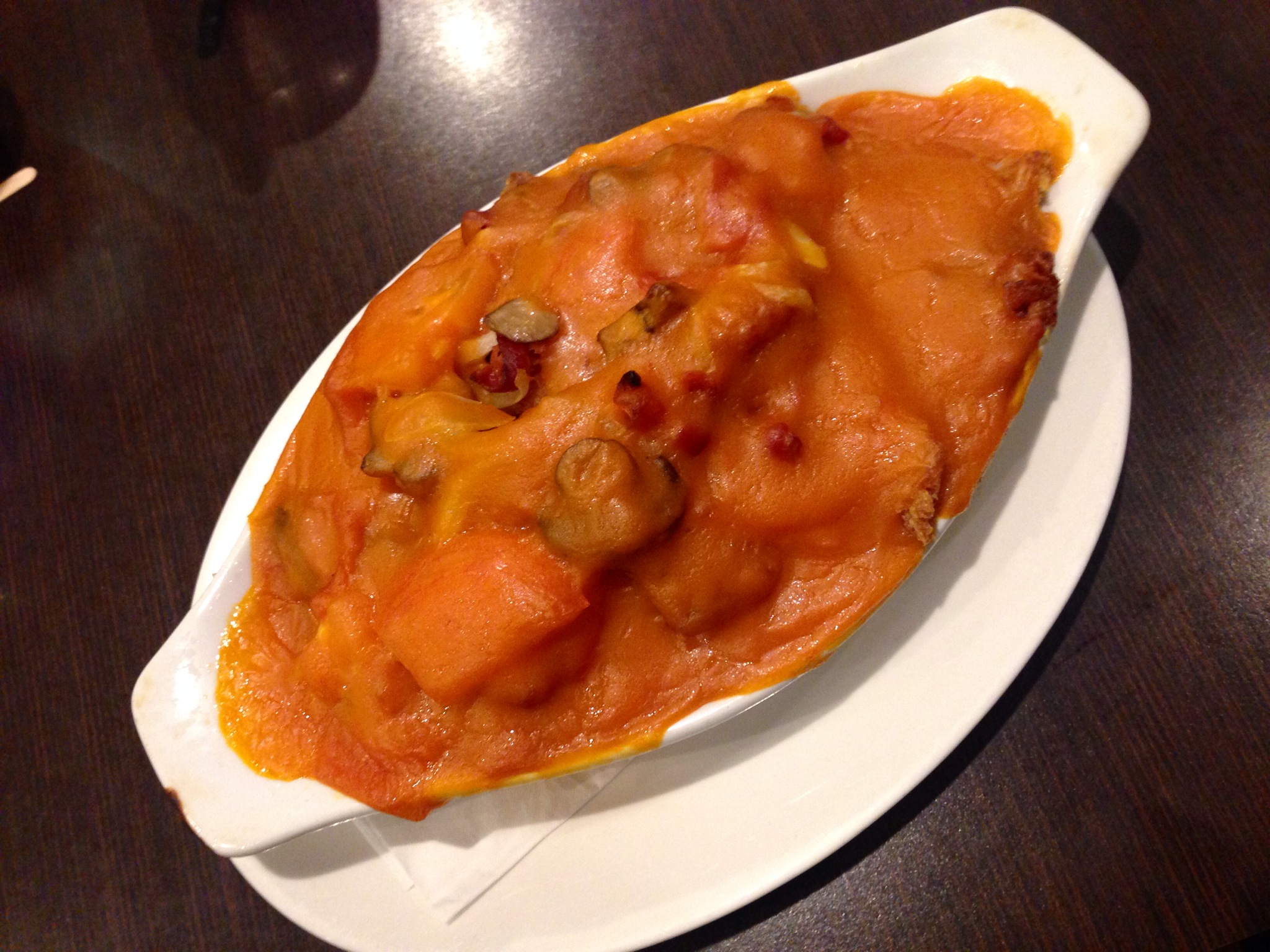 Albert ordered steamed rice bowl with steamed meat loaf, another traditional Cantonese dish.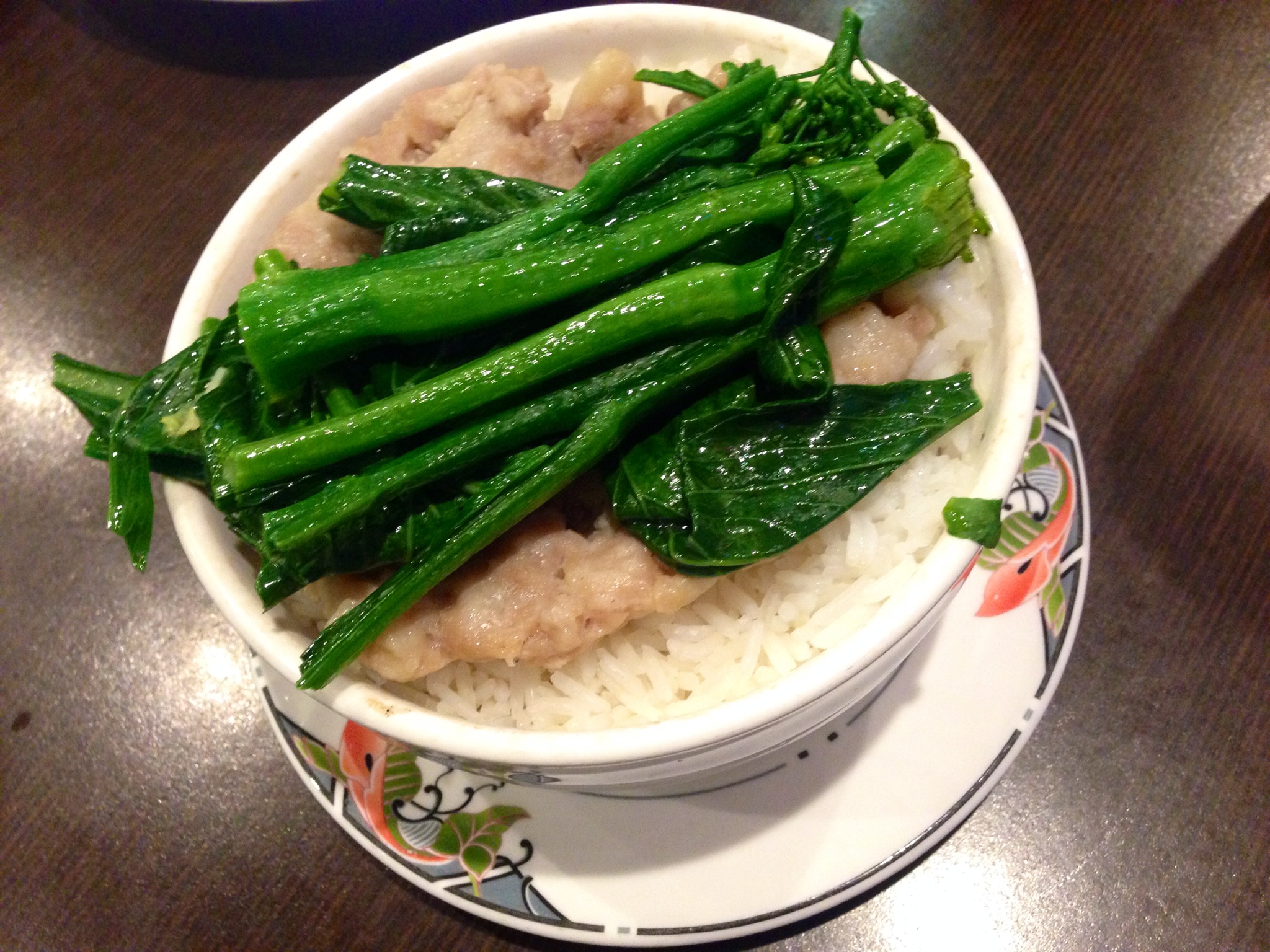 And Loretta took a shot at their seasonal special menu. They were offering a few different preparations of Halibut. The portion was pretty generous, although she thought the fish was slightly over cooked.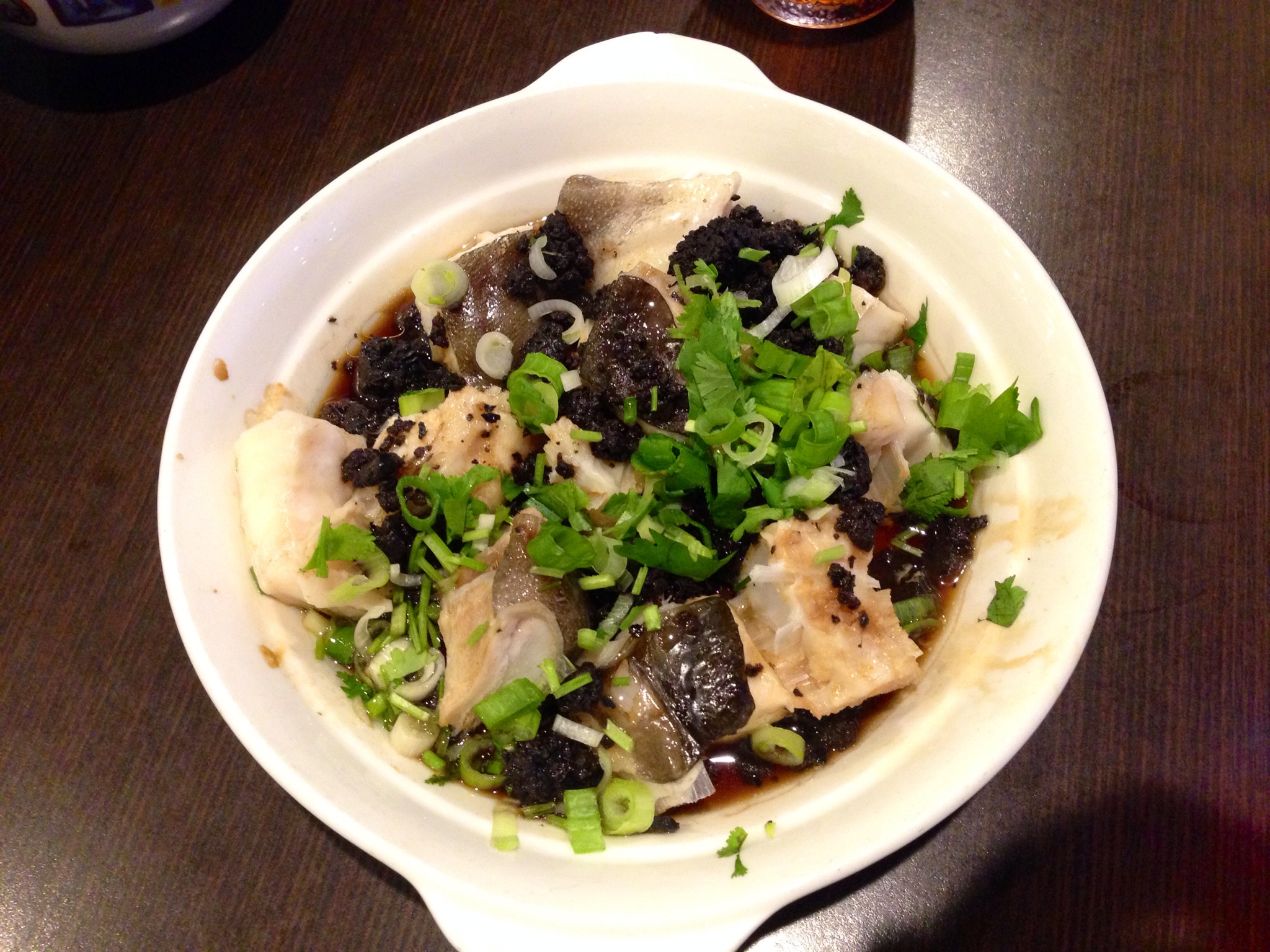 They were pretty very busy as usual. The service was a bit slow but acceptable. After all we came here for food.
Official site:
http://www.deergarden.ca/
Map and other views: