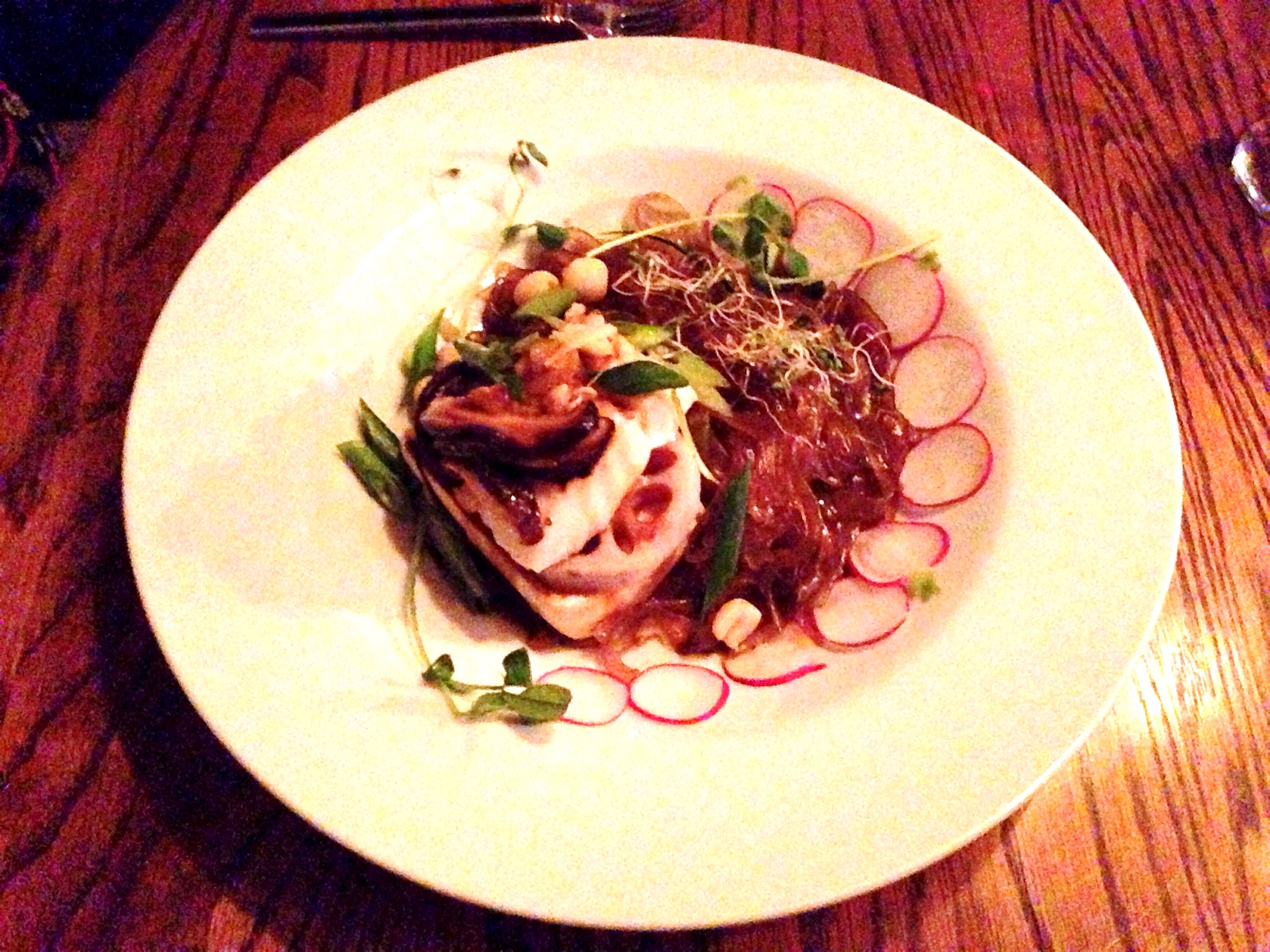 While plating Chinese cuisine being mostly rustic, I wanted to try creating a dish from the east served for 6 people that looked elegant and fun.
I always think cooking is like story telling. If you are able to tell a good story, then you have a very successful dish. The precision of steaming delicate ingredients like fish, tofu or mushroom is the essence of Cantonese cooking culture, and I would bind them together with a starch side dish.
The flavours were overall pretty delicate: the holy trinity of Cantonese kitchen – ginger, garlic, and green onion. The combination of medium firm silky tofu, shitte mushroom, and blanched lotus root provided a progression of clean and smooth textures when they were stacked together. The additional little lotus seeds provided some playful elements. Those ingredients were steamed for 10 minutes before cod fillet is added on top and steamed for another 4 minutes. The yam vermicelli was chosen to be my starchy side dish. They were boiled and shocked in ice water, which provided a soft but slightly al dente texture to the noodles. The seasoning of the noodles was the same with the fish, but with addition of Shaoxin cooking wine and sesame oil.