My Mom and I discovered The Soup House from their ad on Ming Pao the most popular local Chinese paper. It was their featured special dinner set that caught our eyes. The Special Dinner Set for 2 ($29.99) includes any 2 dishes from their regular dinner menu, and half of a Marinated Free Range Chicken, as well as a soup of the day, white rice, and dessert.
Since they are called The Soup House and specialize in slow cooked soups,  I ordered one of their specialty soups, the Ginseng and Silkie Chicken Soup ($5.50). I was getting a little excited when it came in a traditional Cantonese soup cup. But the soup tasted quite bland, and it was not convincing it was slow cooked for a long time.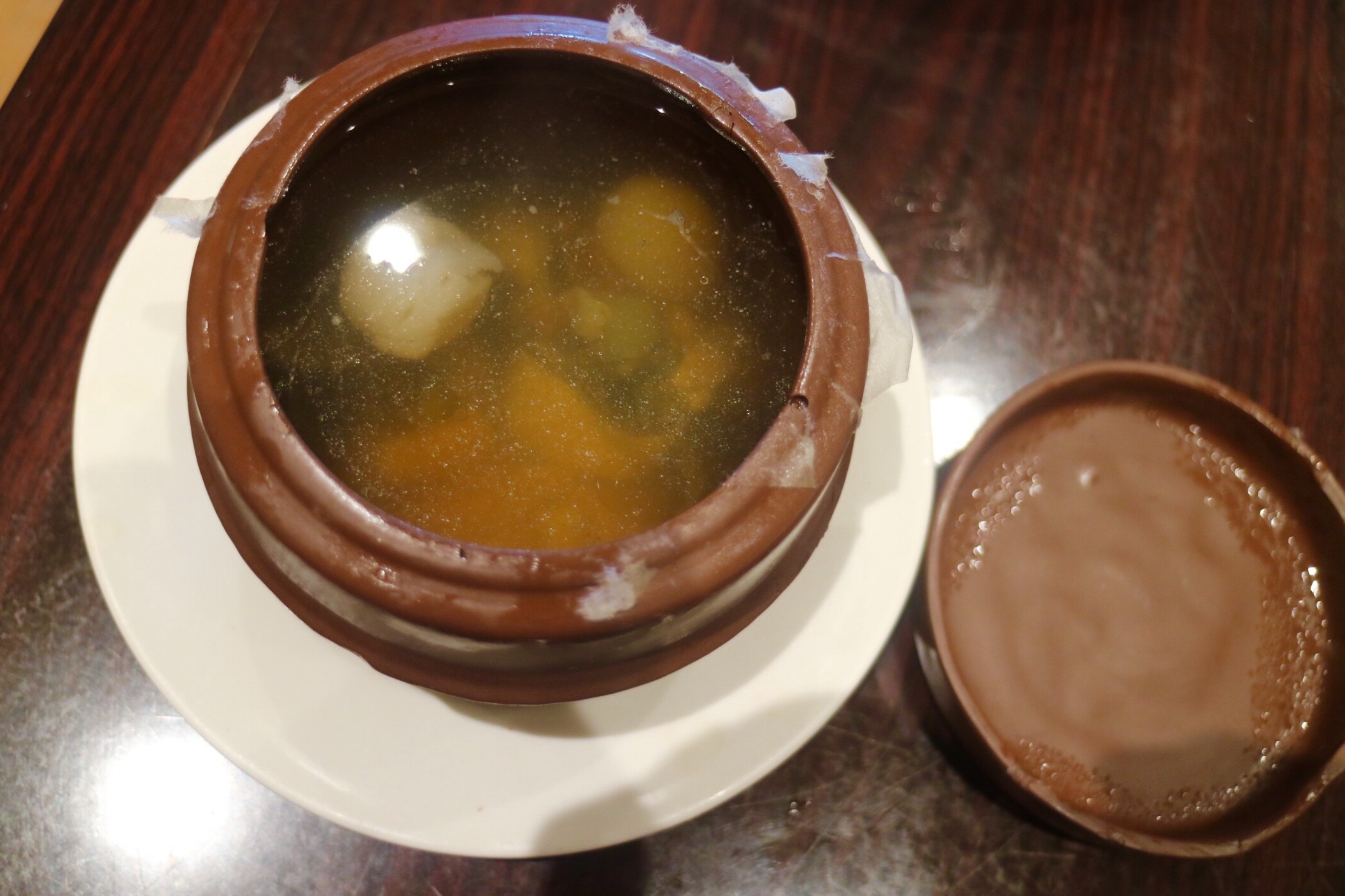 The Lamb Brisket and Tofu Skin in Clay Pot was seasoned and cooked nicely. The lamb was tender and we also enjoyed the chunks of daikon radish, which had absorbed the decent flavours in the sauce.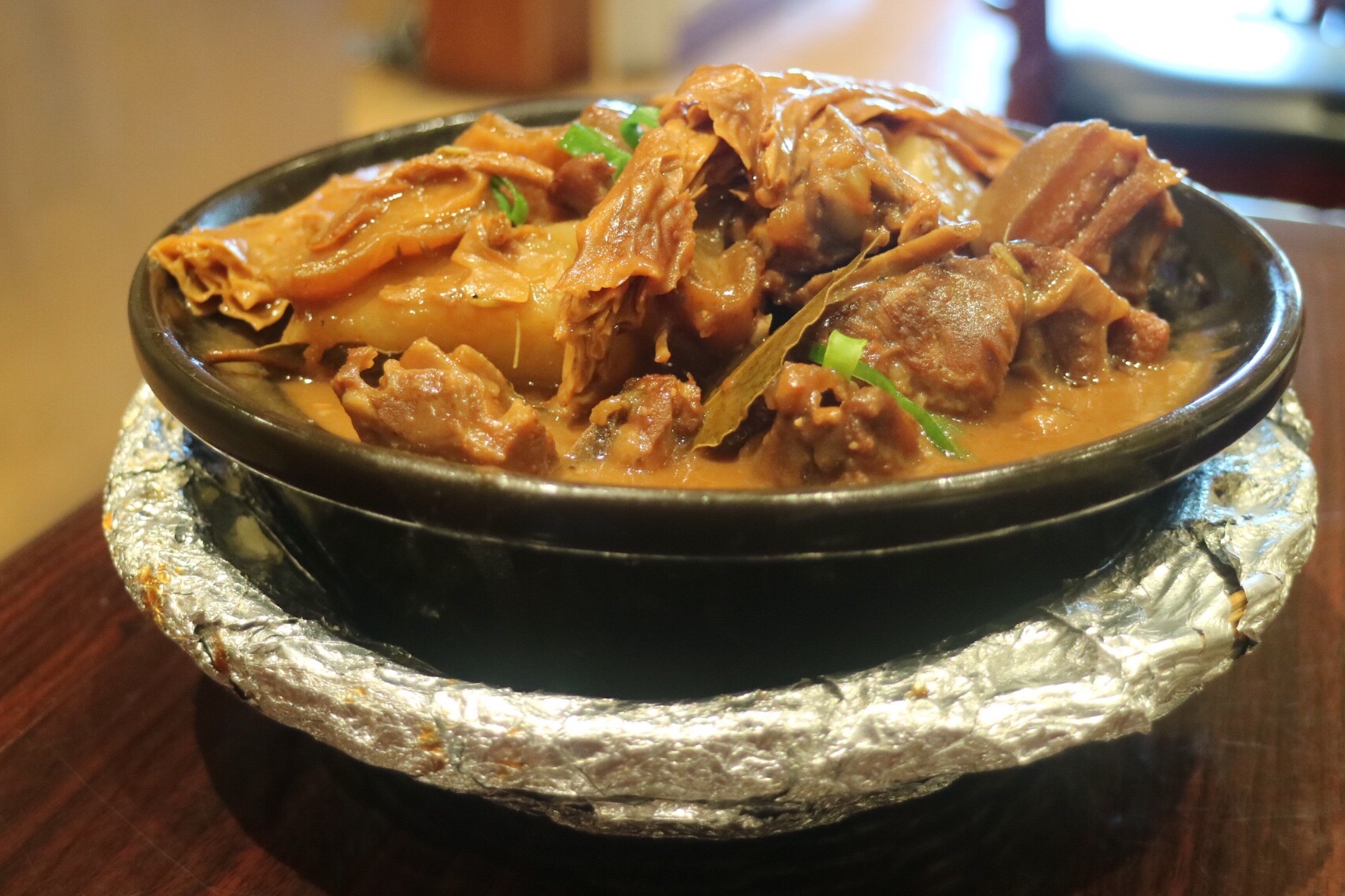 The Marinated Free Range Chicken ($13.95 for half if ordered separately) was the bonus dish for ordering the dinner set for 2. The chicken tasted very fresh, the mostly lean meat had a slightly bouncy texture but still quite moist.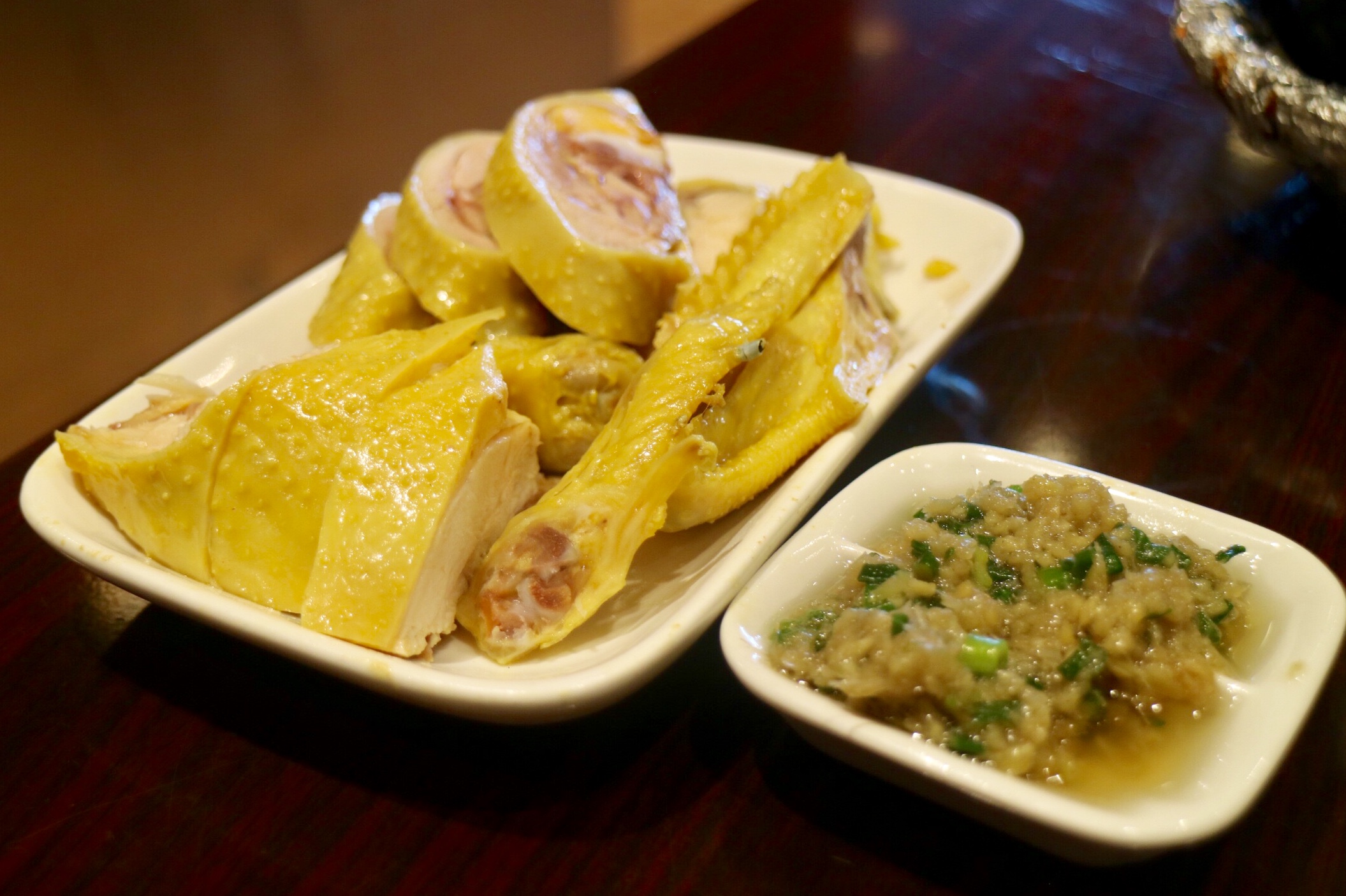 We always like to order the Bitter Melon Beef Stir Fry as we love the bright green vegetable that has a soothing factor. Traditionally the dish is cooked with black bean sauce and it's no exception here. I found the amount of sauce was perfect so it was not too salty. The beef was tender and the bitter melon was still crunchy and tasted very fresh.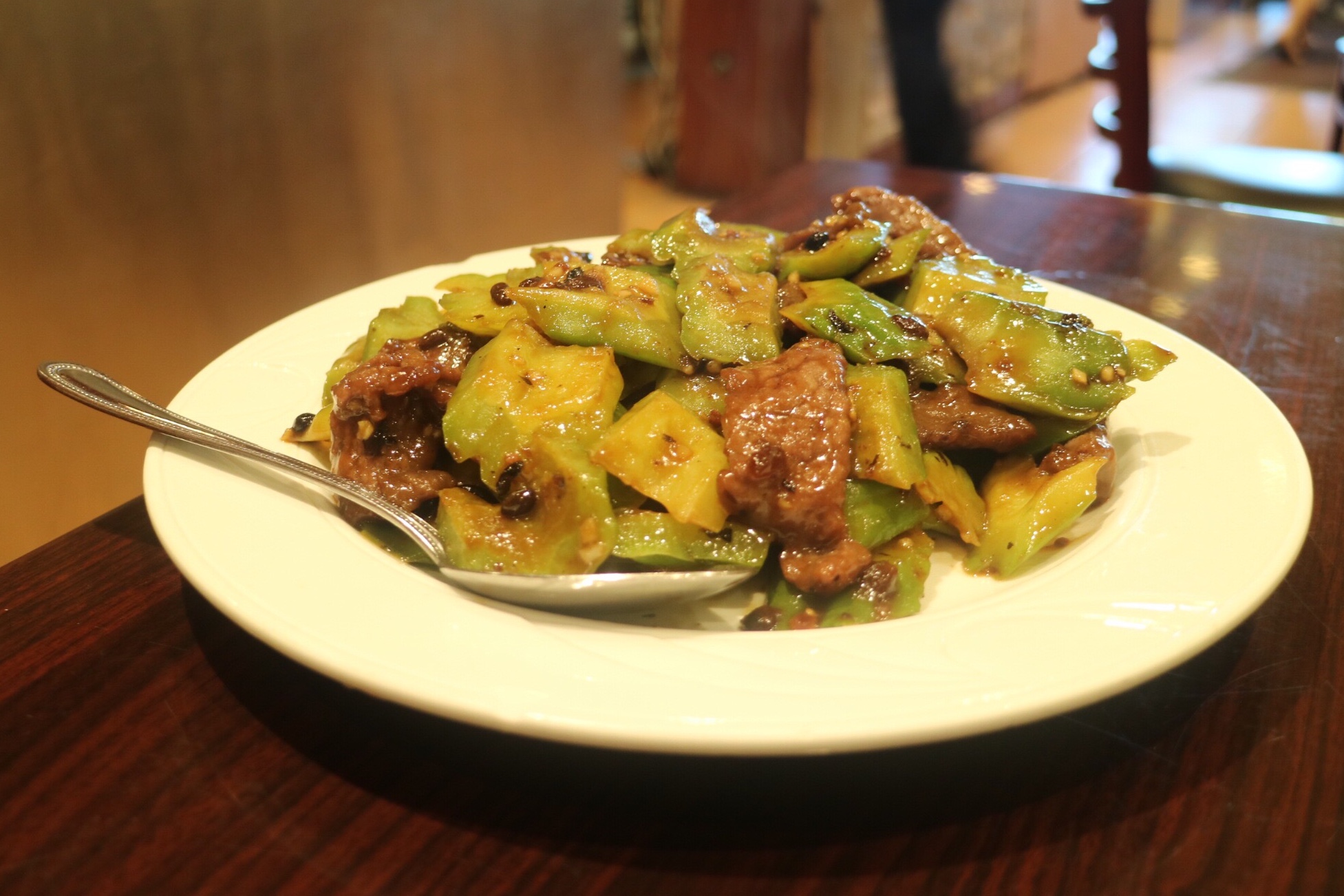 The dinner set came with a big bowl of Soup of the Day as well. And we were having the Pork, Carrot and Radish Soup. If I had known how big the soup was I wouldn't have ordered the extra Ginseng Soup. On well, c'est la vie.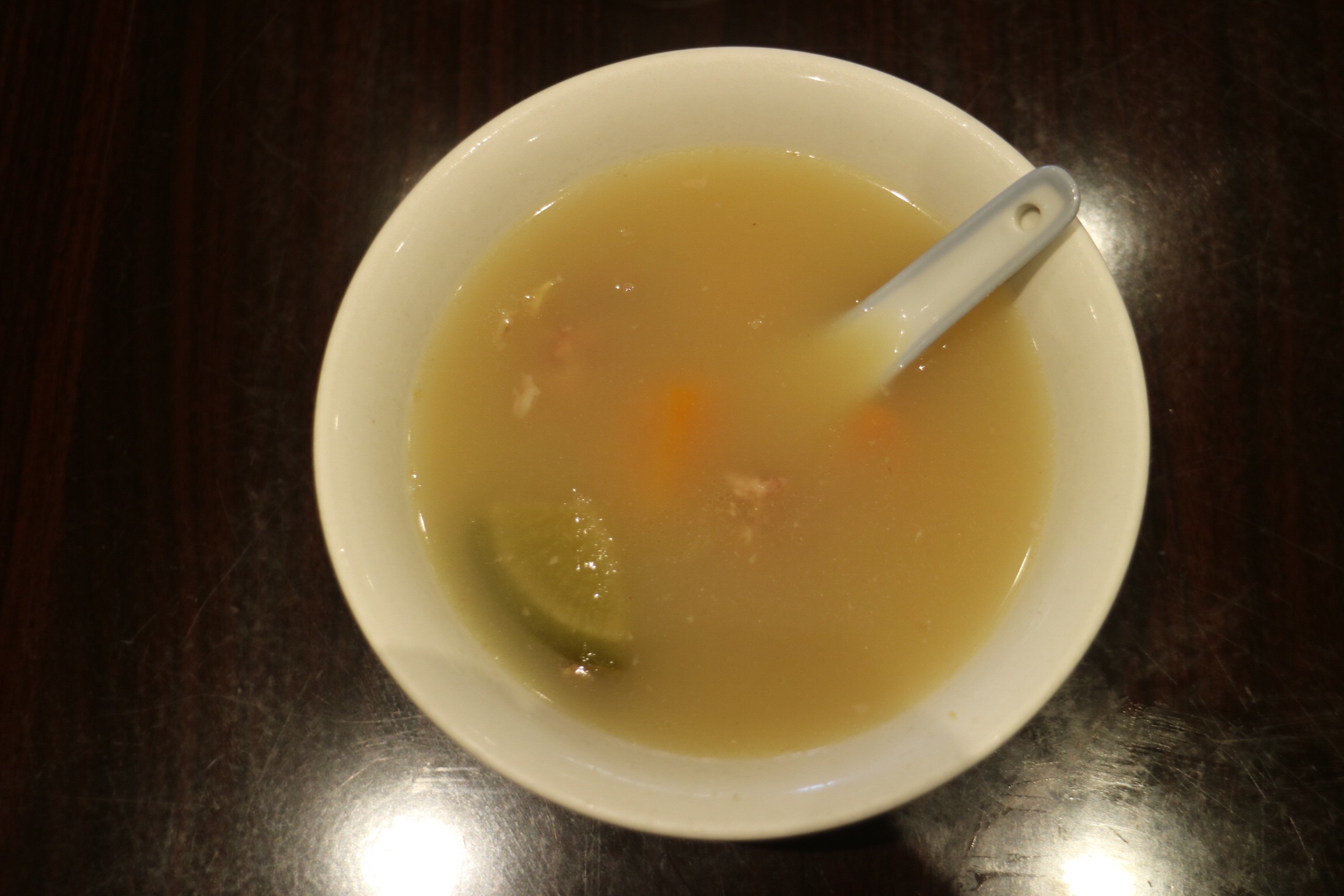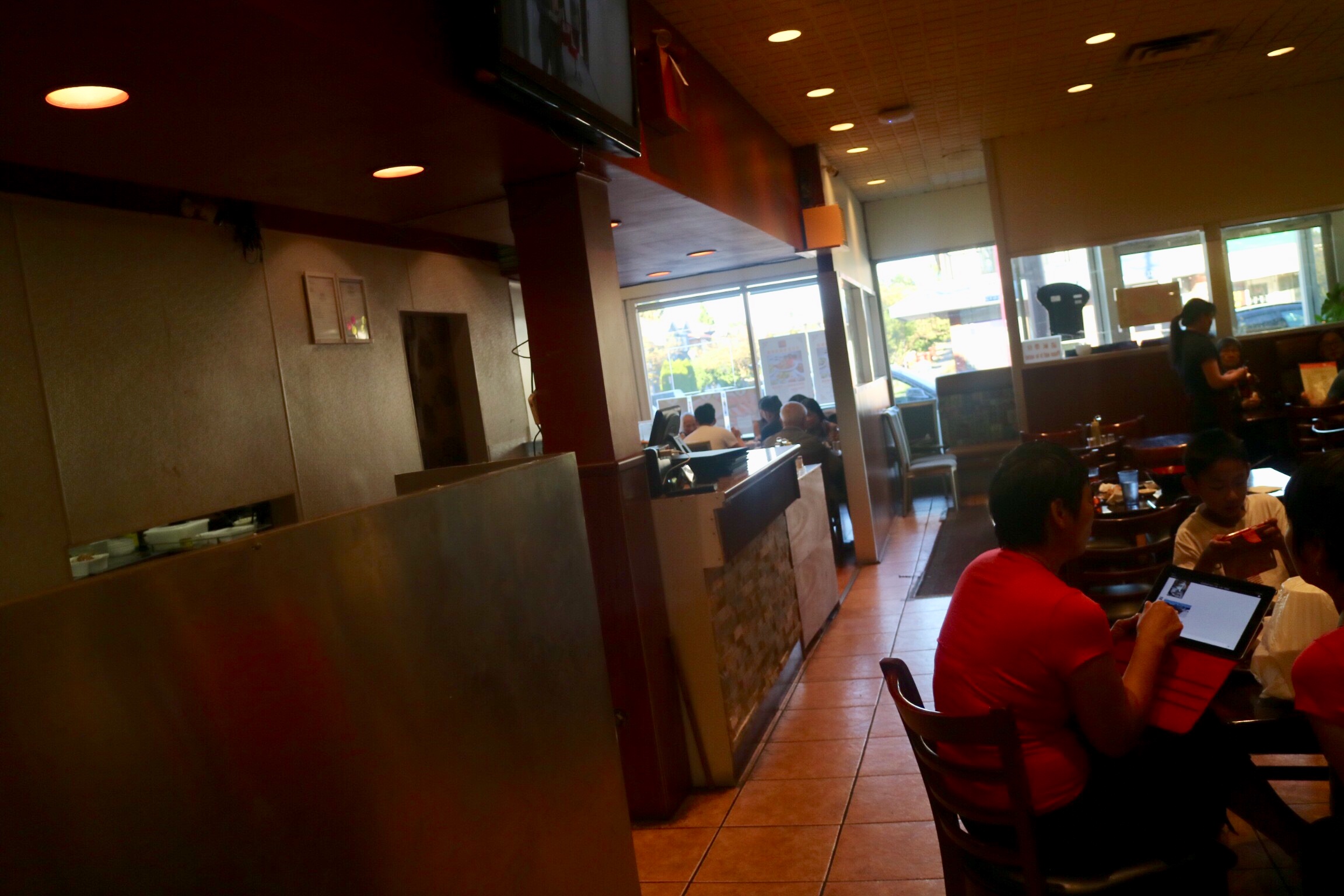 The amount of food in our dinner set for 2 can definitely feed 3 people or more, and we had a lot of leftover to take home. They also offer the Dinner Set for 3 ($49.99), which include 3 dishes and a whole crab as the bonus, as well as the Dinner Set for 4 ($79.99), which include 4 dishes and a bonus lobster. But I would say the Dinner Set for 4 is probably enough for 6 hungry adults!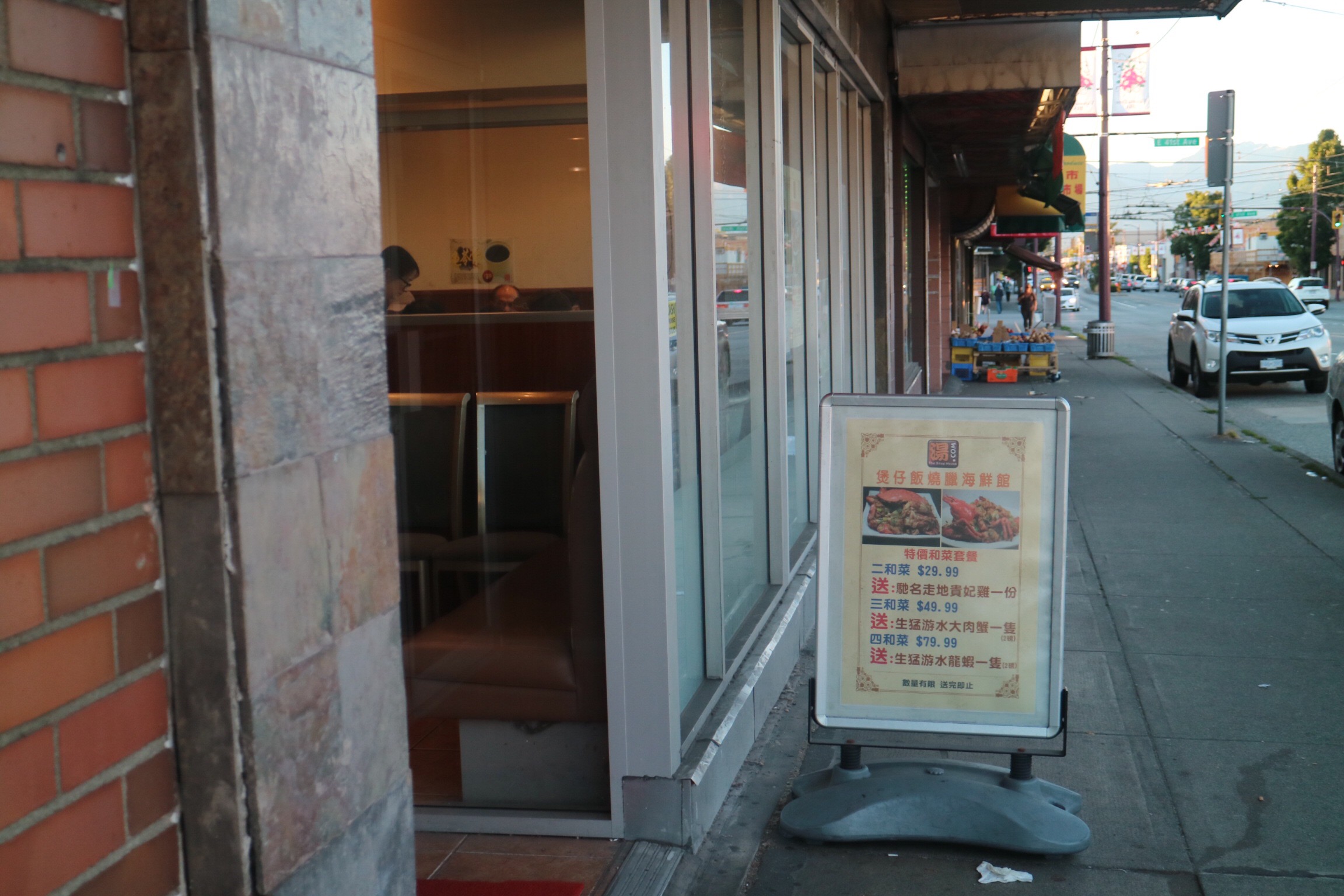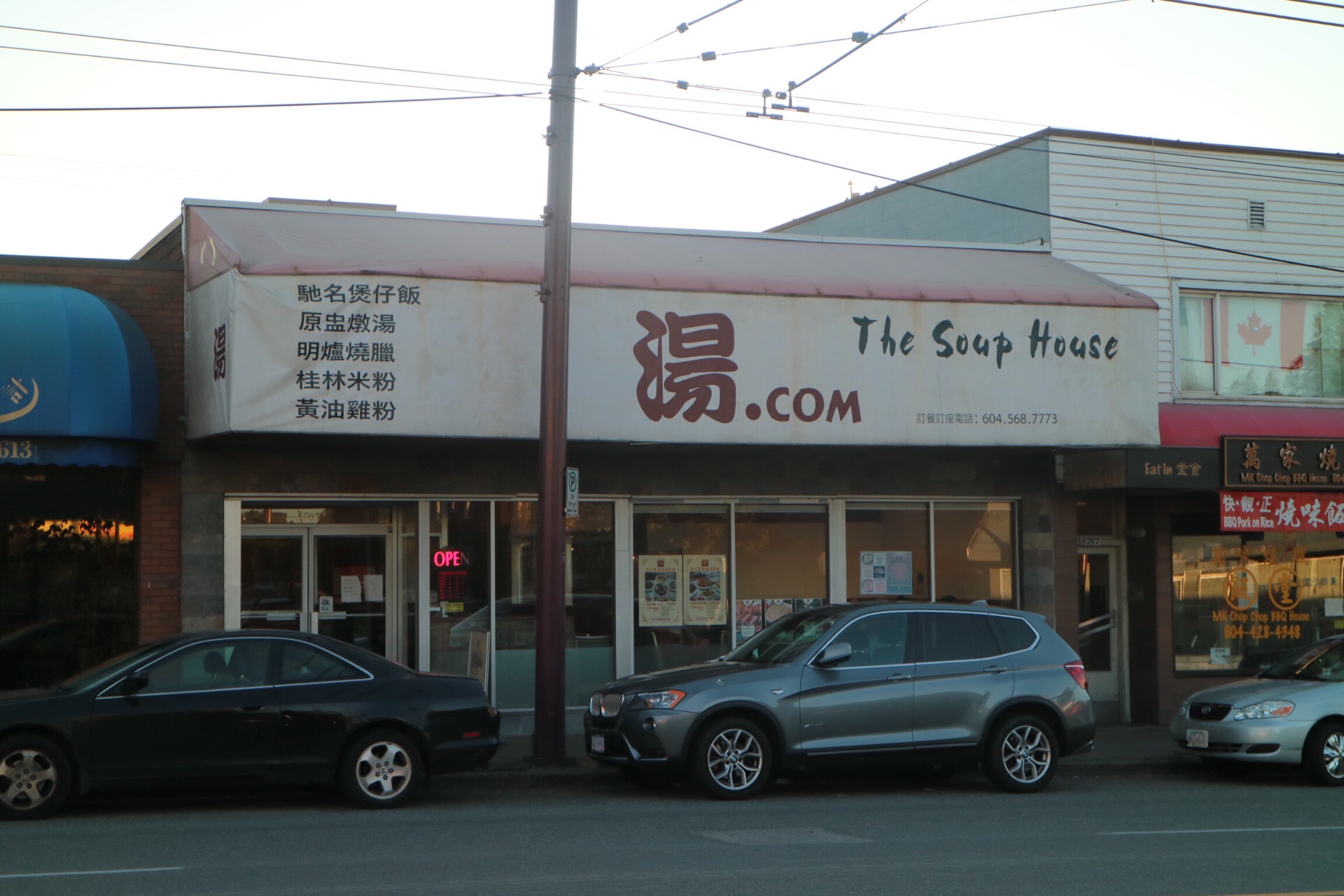 The restaurant has named themselves The Soup House but the weakest dish tonight was the slow cooking soup. Our Ginseng and Silkie Chicken Soup was quite bland, which was a little disappointing. However, we did come here for their special dinner set, including 2 dishes and half of a free range chicken for only $29.99, and it was value buy considering the quality. And I would like to come back here to try their clay pot rice as it seemed to be their popular choice among the diners.
Website:
More reviews:
Location: