Pascal and I were supposed to visit a sandwich shop on Dunsmuir and Richards, but it was closed. The closet restaurant is a Chinese restaurant called Utopia. I had been eating a lot Chinese food out lately so I turned on Zomato on my phone and found Dae Ji Pork Cutlet House was right across the street on the other end of the block. The storefront was so minimalist that's why I couldn't even spot it.
And we were glad that we walked into this place. This place was small and simple, but the food was great! The pork cutlet was fried to perfection – the piece of pork was not too thick and not too thin, moist, and flavorful; the breading was thin but was golden brown and crunchy. The portion was big but not overwhelming.
I have the signature Dae Ji Pork Cutlet with Gravy Sauce ($9.50). I really like the flavor, the color, and the consistency of the sauce, which was on top of the pork cutlet glowing and looking very appetizing. And the rice was cooked very well to go with the perfect pork cutlet and the delicious sauce. I liked the cabbage slaw as well but found the small macaroni salad a bit odd.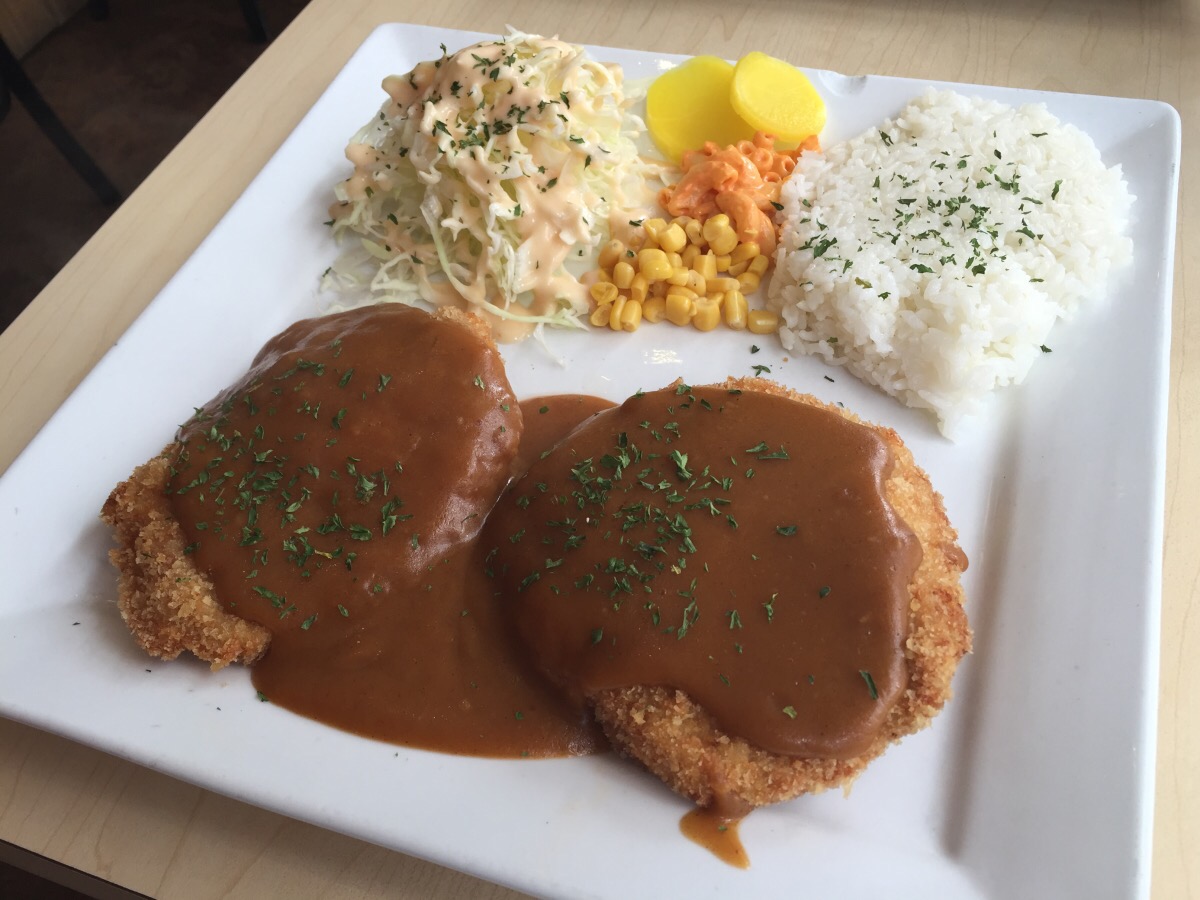 Pascal was craving for Kimchi Fried Rice ($9.50), but also wanted to add a piece of pork cutlet ($2.99). And it was a big meal and he ended up taking half of the food to go. I took a couple bites off his Kimchi Fried Rice. It was actually using aged kimchi instead of fresh kimchi like some other restaurants, and it was very flavorful. But I think I probably would still prefer using fresh kimchi.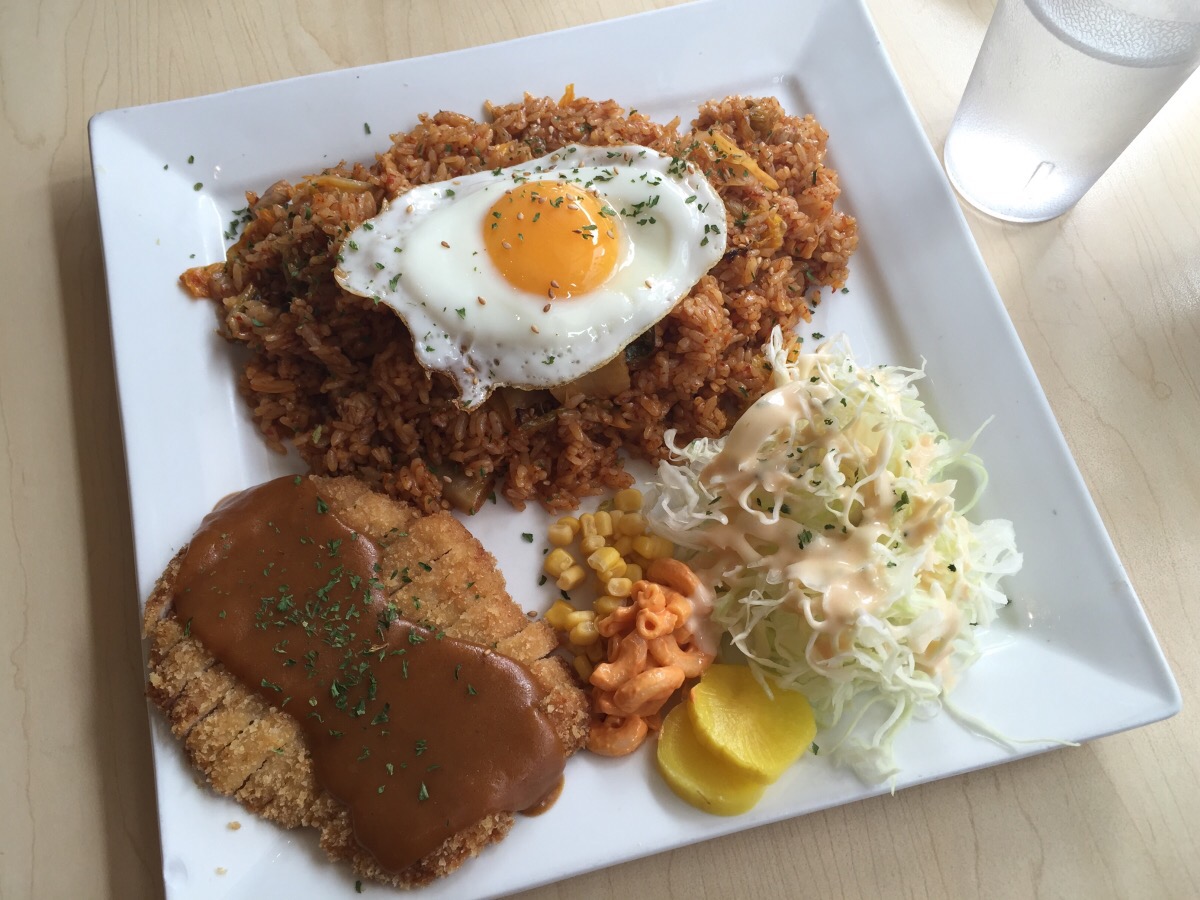 This was quite a pleasant surprise for us since we really enjoyed our lunch. There was only one waiter running around so I could imagine it would be very busy during peak lunch hours. So it's probably better to avoid the 12pm crowd if you want to pay Dae Ji a visit.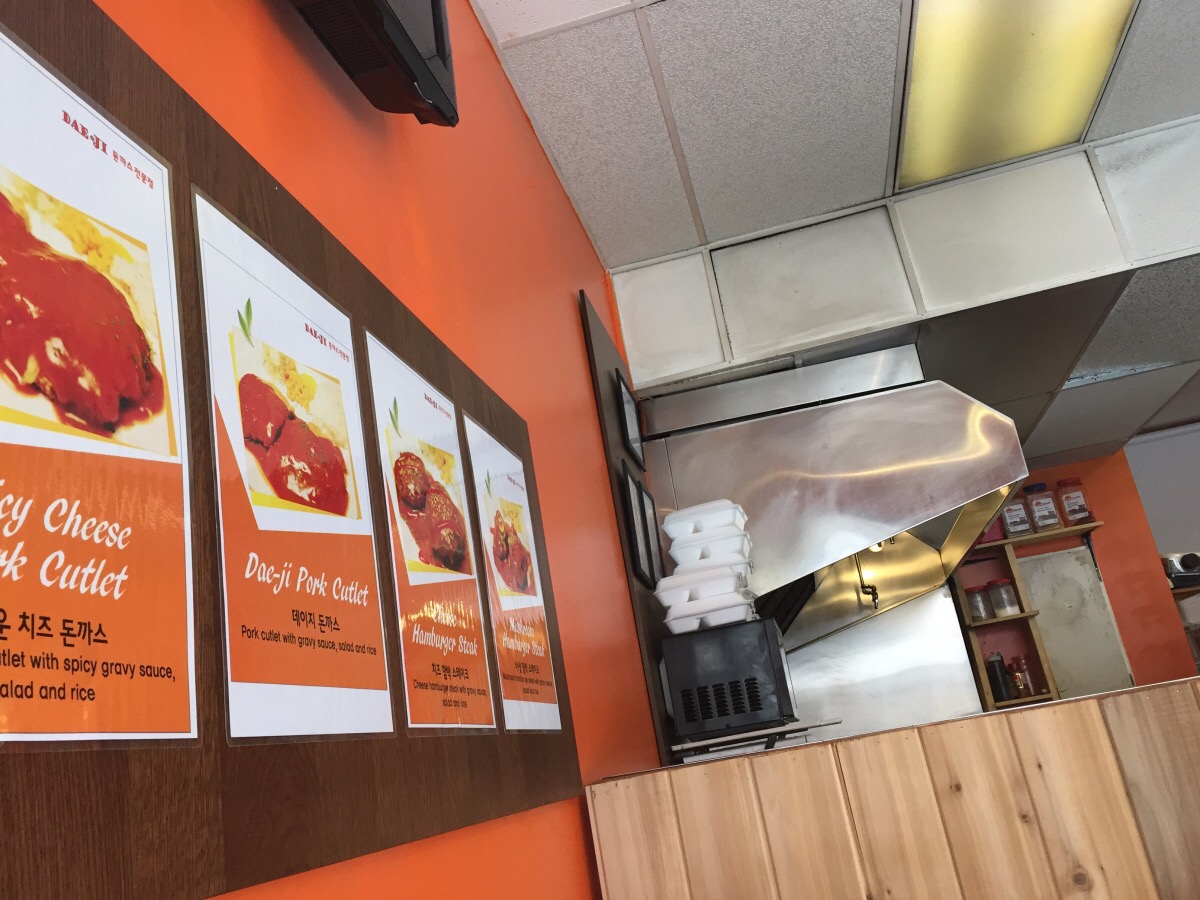 Website:
Map and other reviews: