So once upon a time, there was a restaurant called The One Cafe near Richmond Centre, where they put every single Chinese dish you could find in any Chinese restaurant on the menu. But one day, one poor old lady drove her car right through the front door, forcing them to close down for renovation.  And months later, no more The One Cafe, but a new restaurant was born, called River Chinese Cuisine.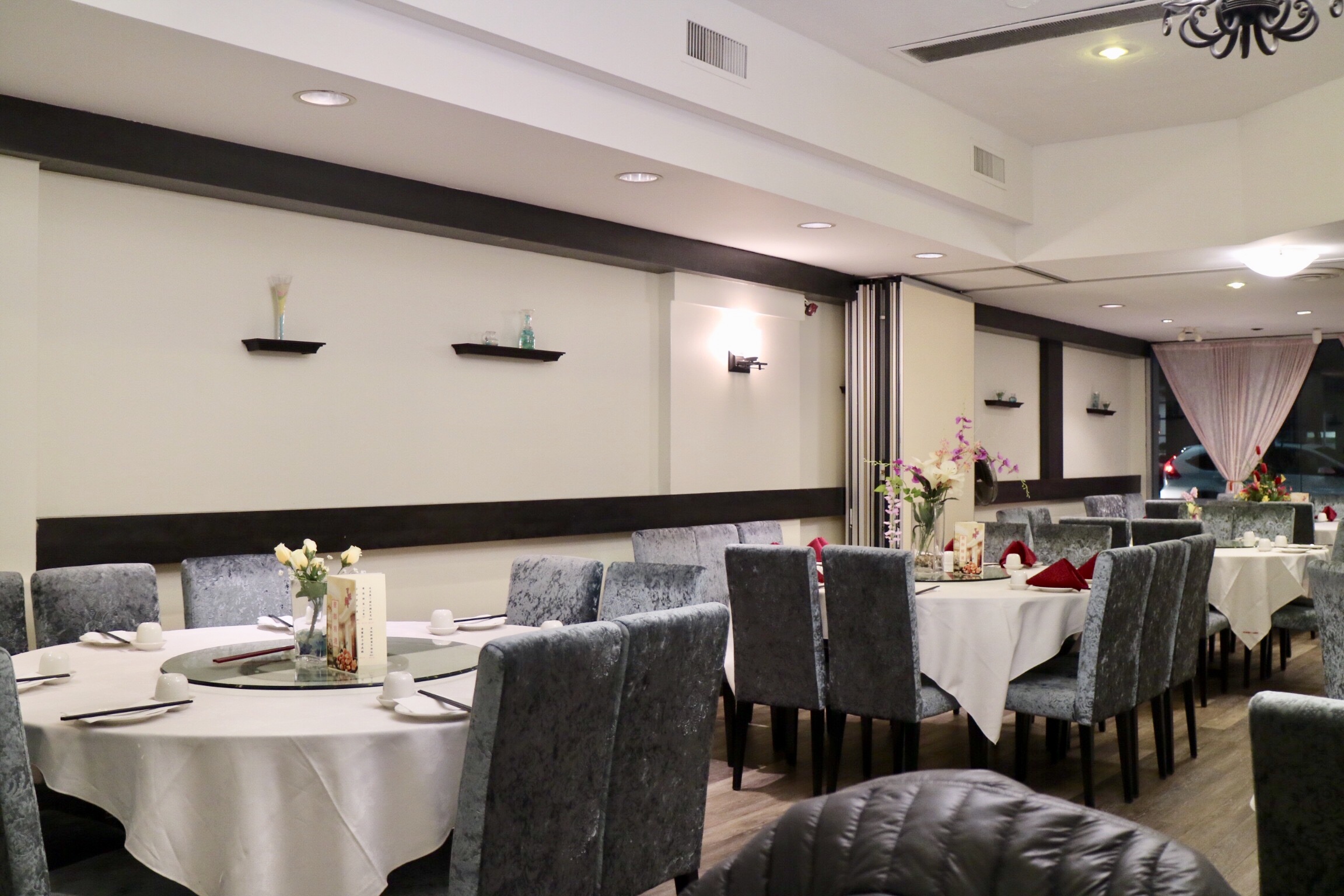 The brand new dining room is nicely decorated, bright and looking very clean. The menu is completely different with much pricier dishes, in the same range of the typical Cantonese seafood restaurant such as Kirin and Empire Seafood. But one feature from the previous restaurant remains – the late night happy menu, or what Cantonese folks call "Da Lang", a borrowed dining concept from Teochew (or Chaozhou) region in Southern China, in which, diners consume congee along with smaller plates of simple meat or vegetable.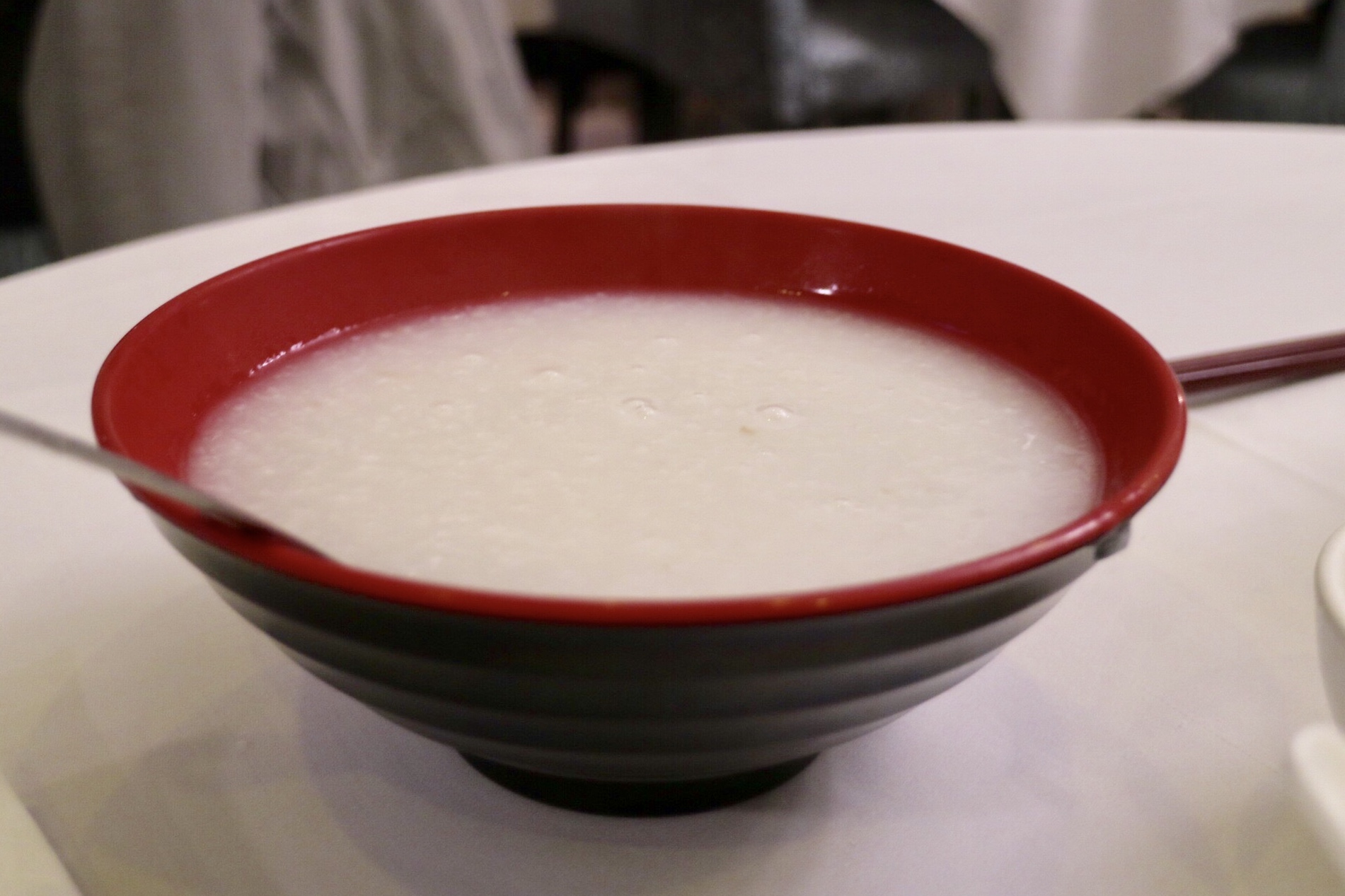 I believe they just make a lot of dishes on their regular menu available for "da lang", with just cutting both the portion size and price in half.
The food was well prepared, showing some great Cantonese cooking techniques on execution and selection of quality ingredients. The Chili-and-Salt Quails were fried perfectly and topped with a good amount of fresh minced garlic and chile peppers. Two quails were only $8.50.  The Pork Belly with Lotus Root ($8.95) gave a nice contrast in texture between the succulent pork and crunchy lotus root, finished with a savoury preserved tofu sauce, bursting with umami. Finally, I quite liked the Pea Shoot with Golden & Silver Eggs ($11.50), also a classic Cantonese home dish. The golden and silver eggs are referring to the salted duck egg and the "century" egg, both often seen in Cantonese cooking.  Pea shoot is very delicate to be stir-fried so it requires some skill to be cooked properly, and the dish here tonight was precisely executed.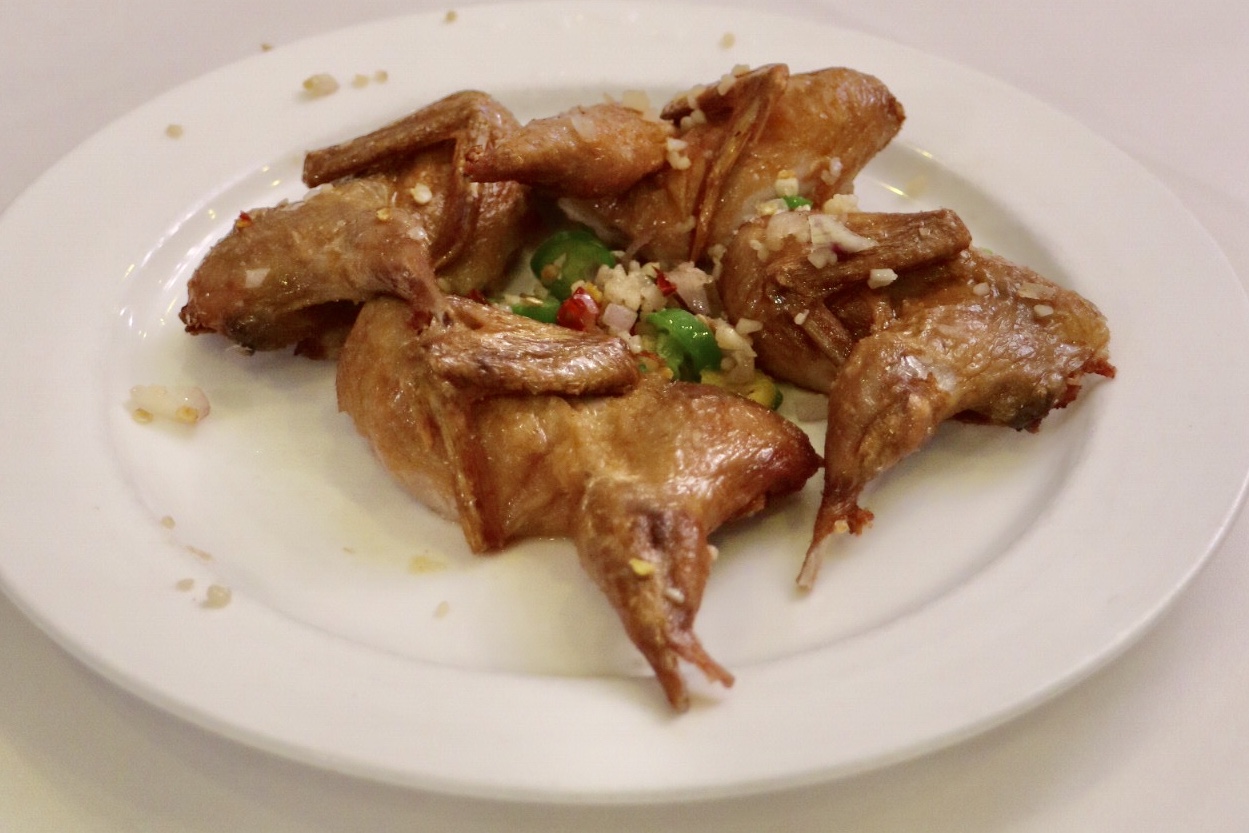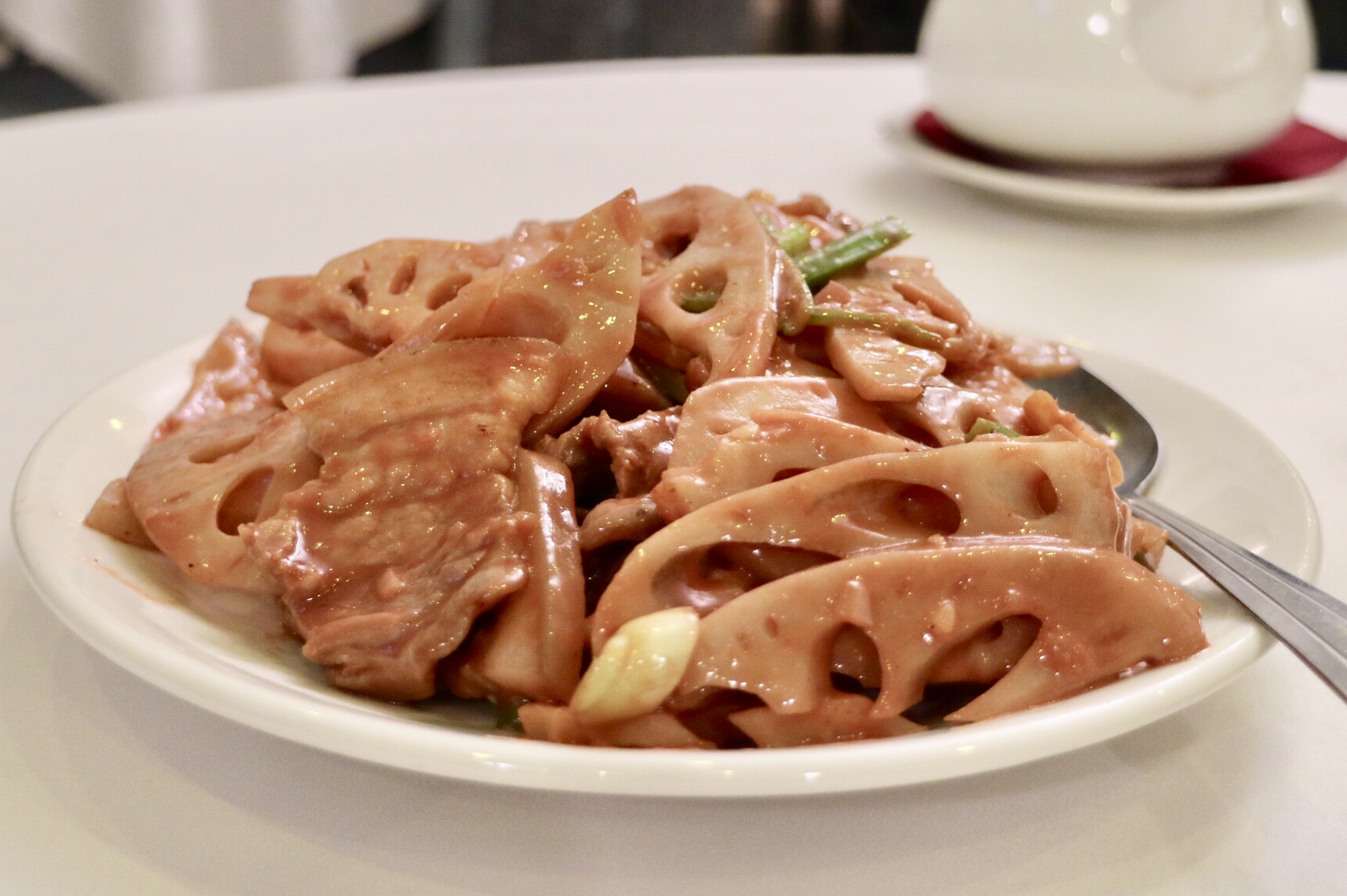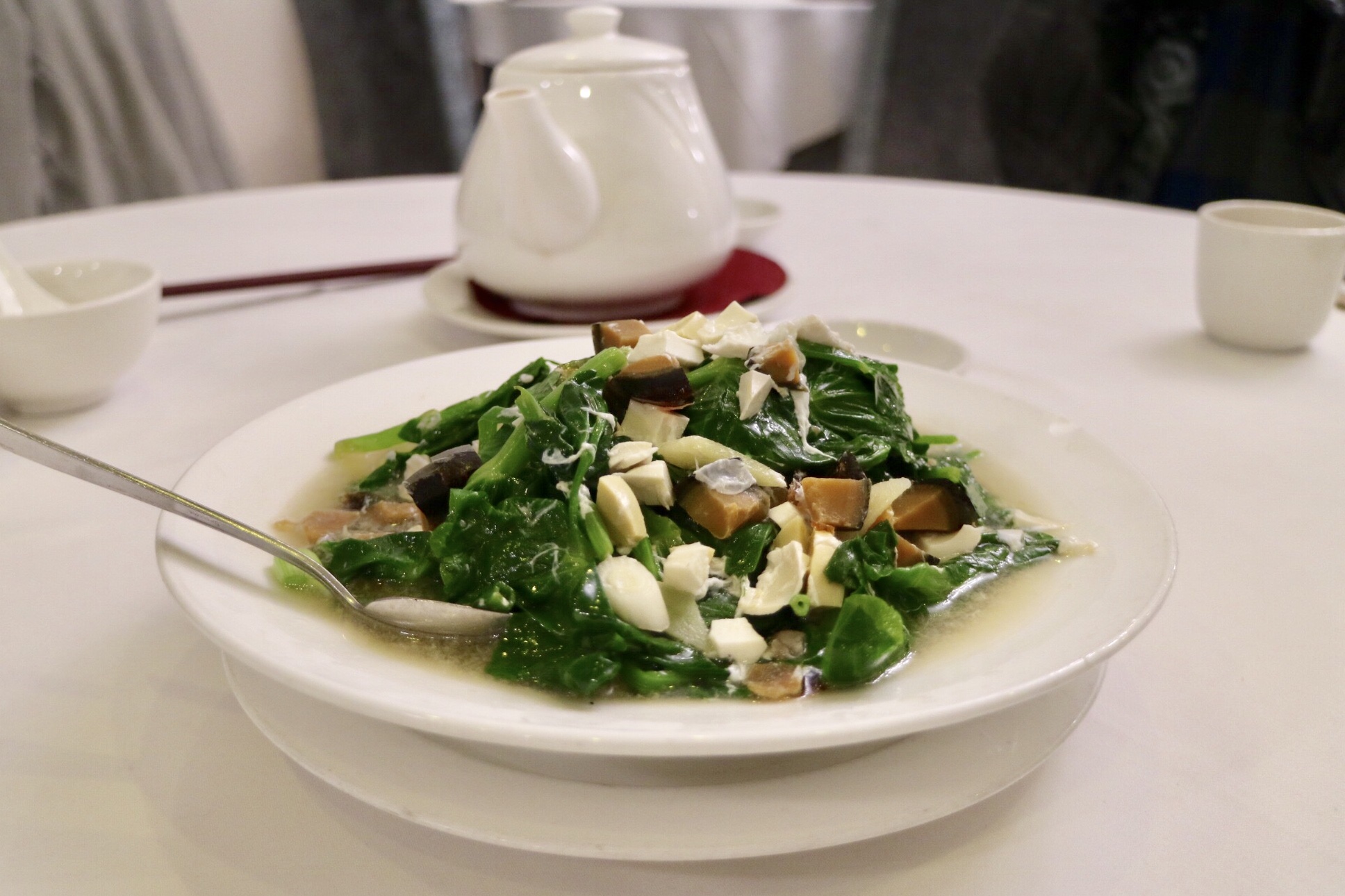 It was a great "da lang" experience with very nicely cooked dishes – the pork belly with lotus root, the fried quails, and the pea shoot, all great complements to congee. Although a little more expensive than other places offering the happy hour menu, the eatery shows quality cooking, and the pricing reflects how they position themselves in the fine dining scene in Richmond. For an occasional late dinner after 9 pm, this place is highly recommended.
$ – $$
rating: [wp-review id="13042″]
River Chinese Cuisine
6091 No 3 Rd, Richmond, BC V6Y 2B1
(604) 295-8189; facebook.com/riverchinesecuisine

1126