Vancouver Foodster's latest Tasting Plates tour took place in North Vancouver during the brunch hours on a Saturday, helping foodies explore foodie culture and discover unique culinary in the Lower Lonsdale neighbourhood.
Here are stops for our tasting journey, including:
The adventure started at Welcome Palour, located at the heritage building, "The Hodson Block". They are determined to serve the most authentic ice creams with natural ingredients.
For the tasting, we started with a Cadeaux Brownie Hot Fudge Sundae.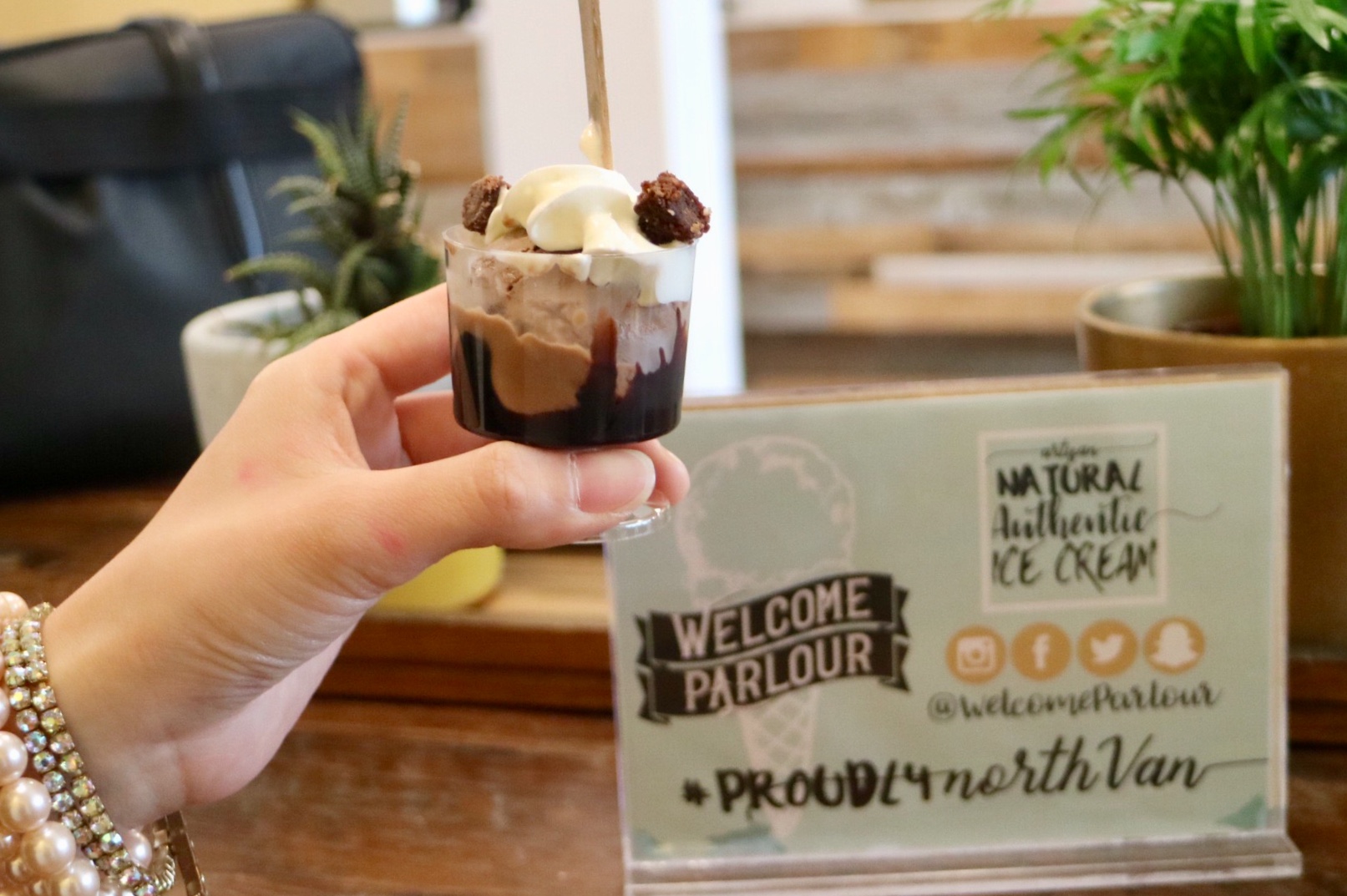 We were showed this impressive looking device imported from Europe for our next tasting item, the Steamed Ice Cream Floats in hot chocolate, finished with a house made fudge chocolate sauce.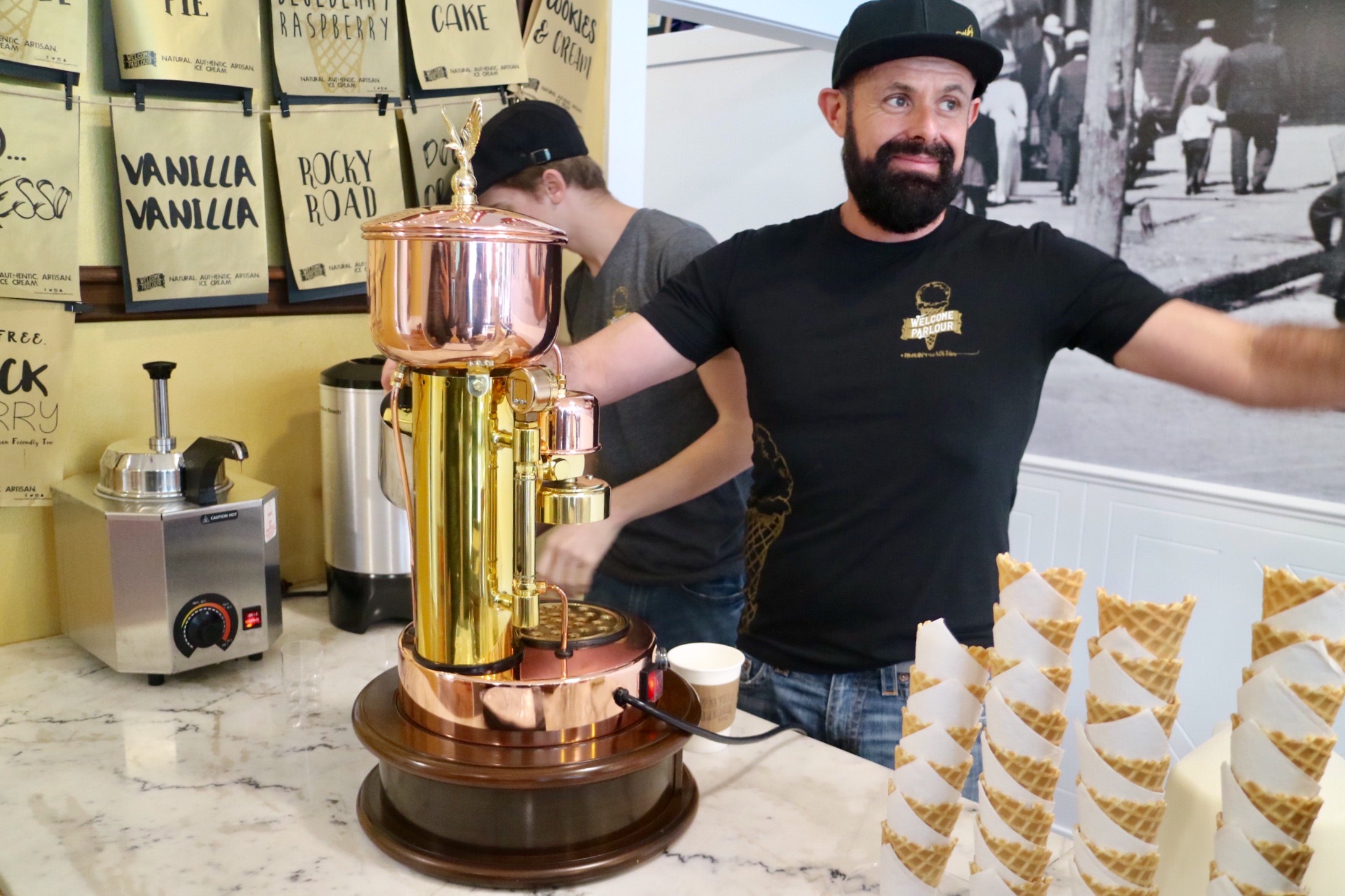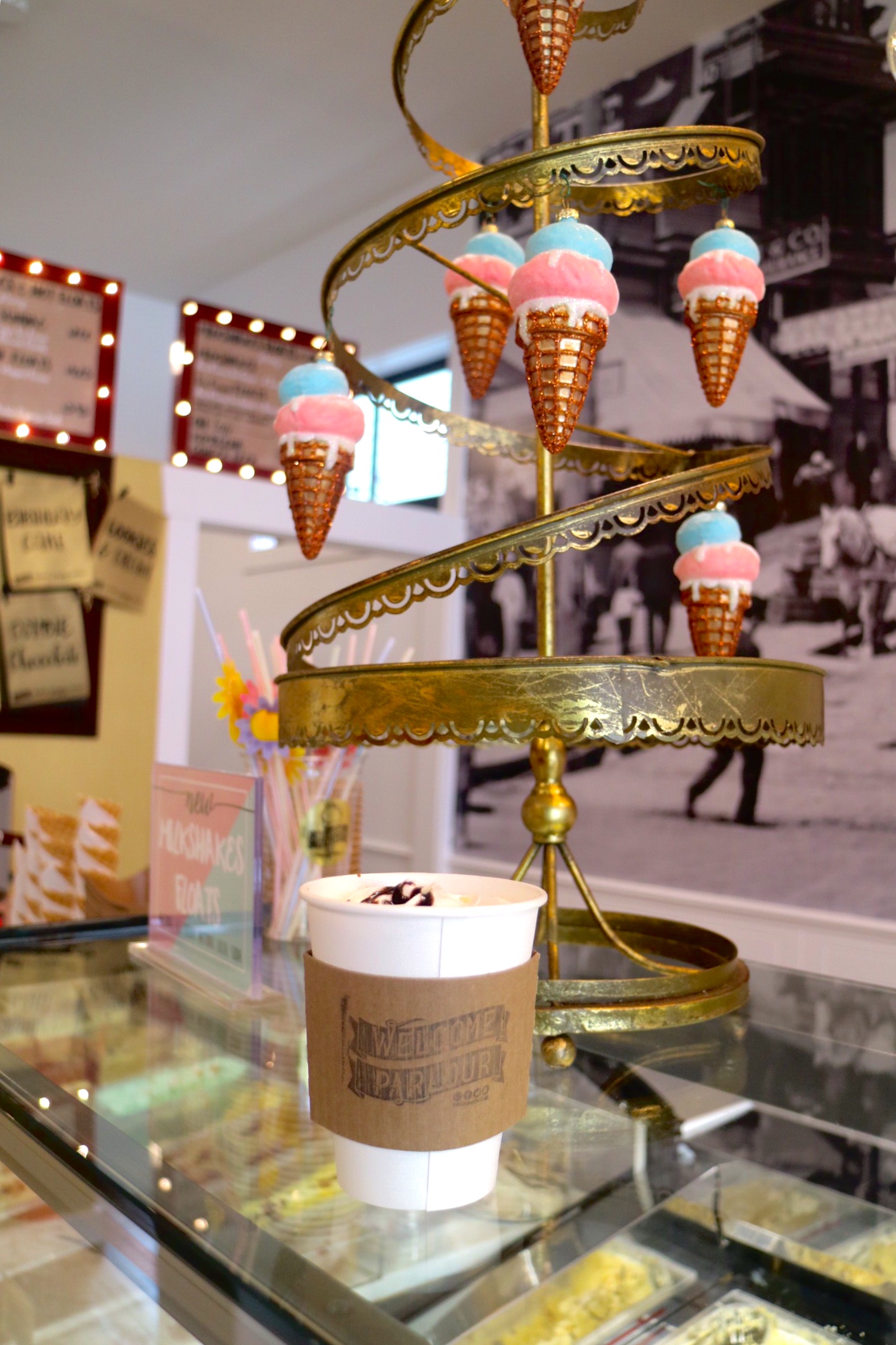 Our 2nd stop was at Maru Korean Bistro, where they serve tradition flavours with a modern twist. The tasting bite for the brunch crawl was called the Onigiri Stack, featuring a seasoned and grilled rice puck, topped with green onion, crispy shallot, "Gochujang" pulled pork, soft poached egg and nori, with a side of spring greens dressed with a persimon-truffle vinaigrette.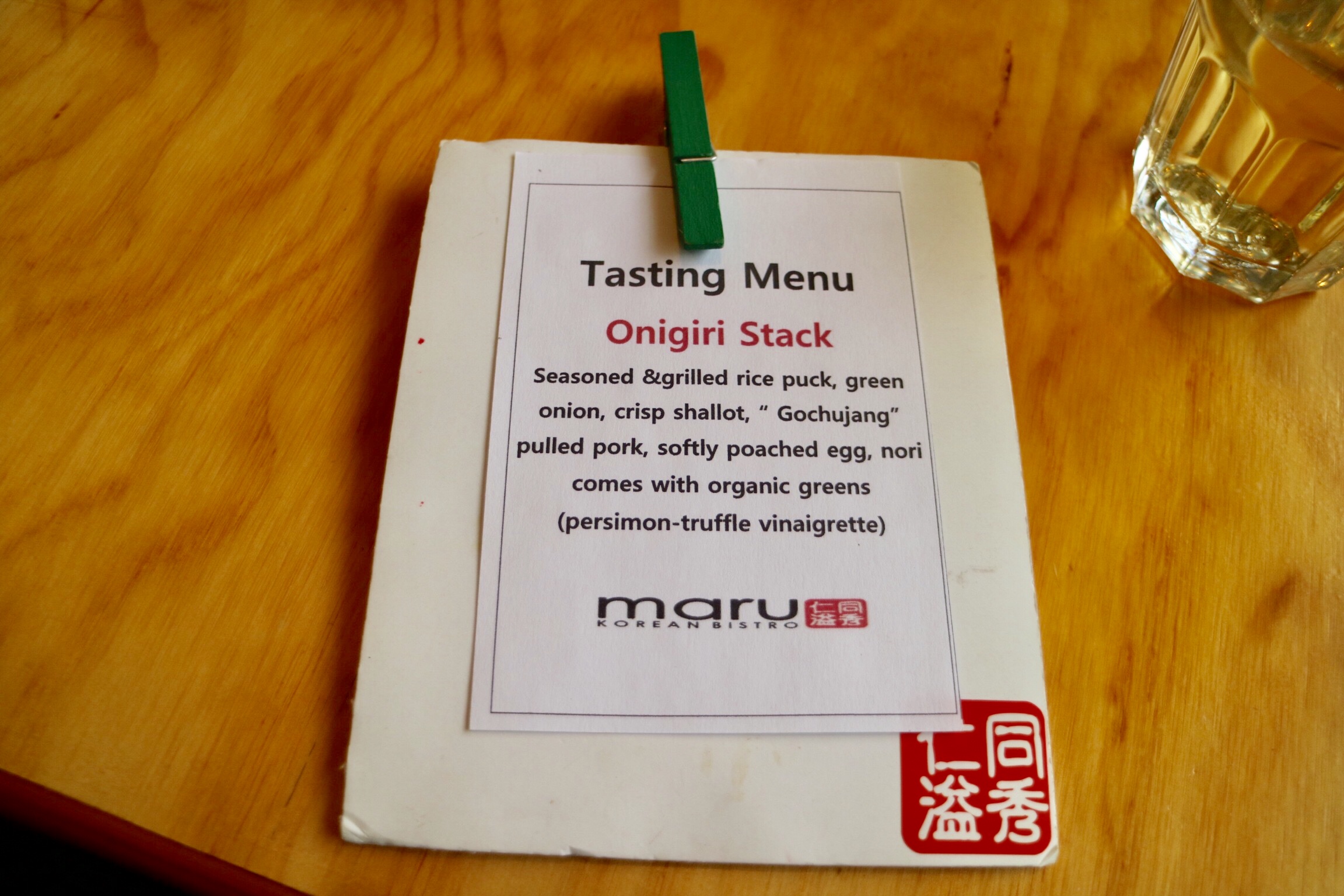 It was fun to cut through the poached egg with a spoon, and let the runny yolk dripping down the stack of delicious rice and pulled pork.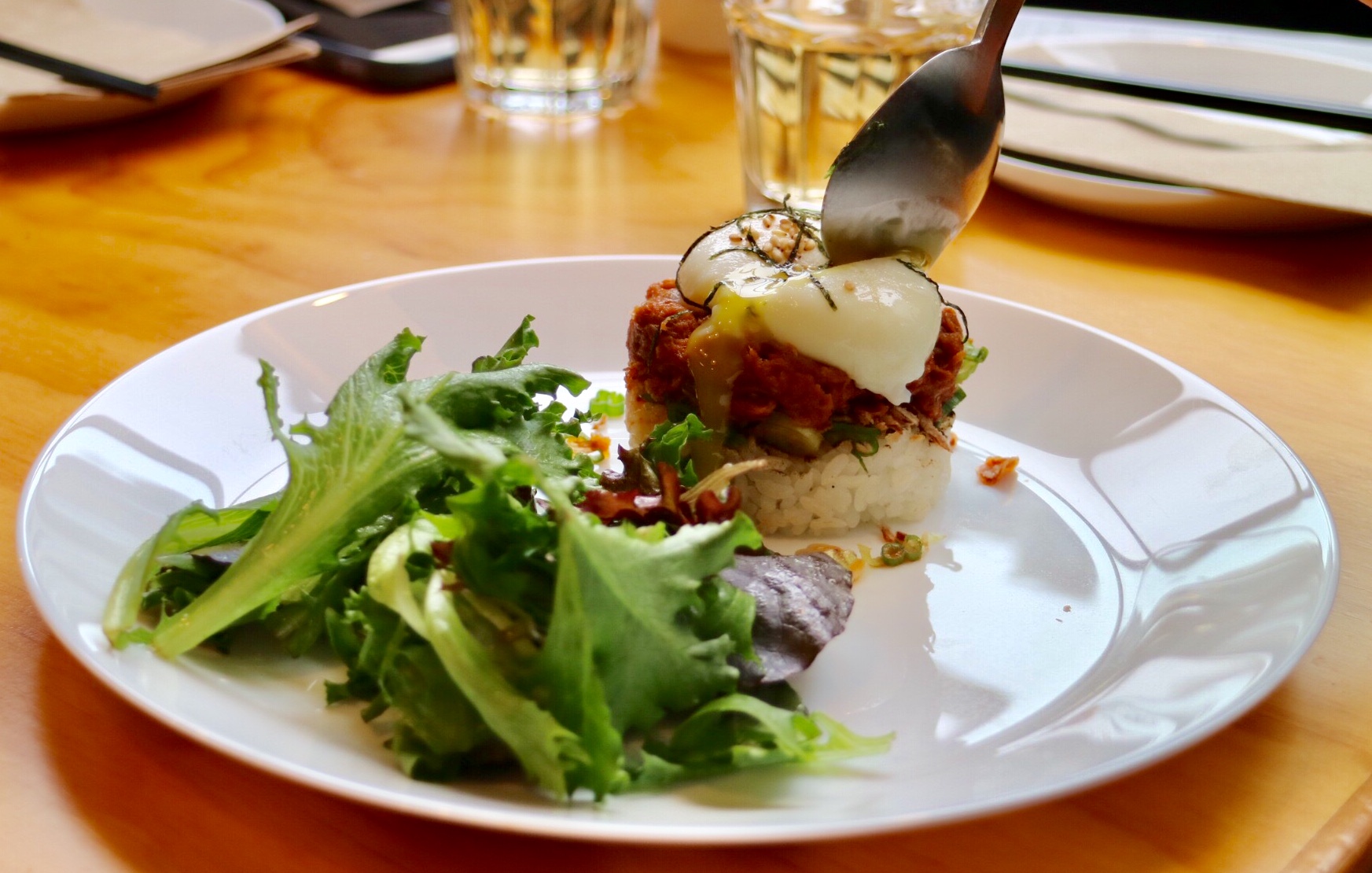 Next destination was at Two Daughters Bakeshop, where they specialize in gluten free baked goods.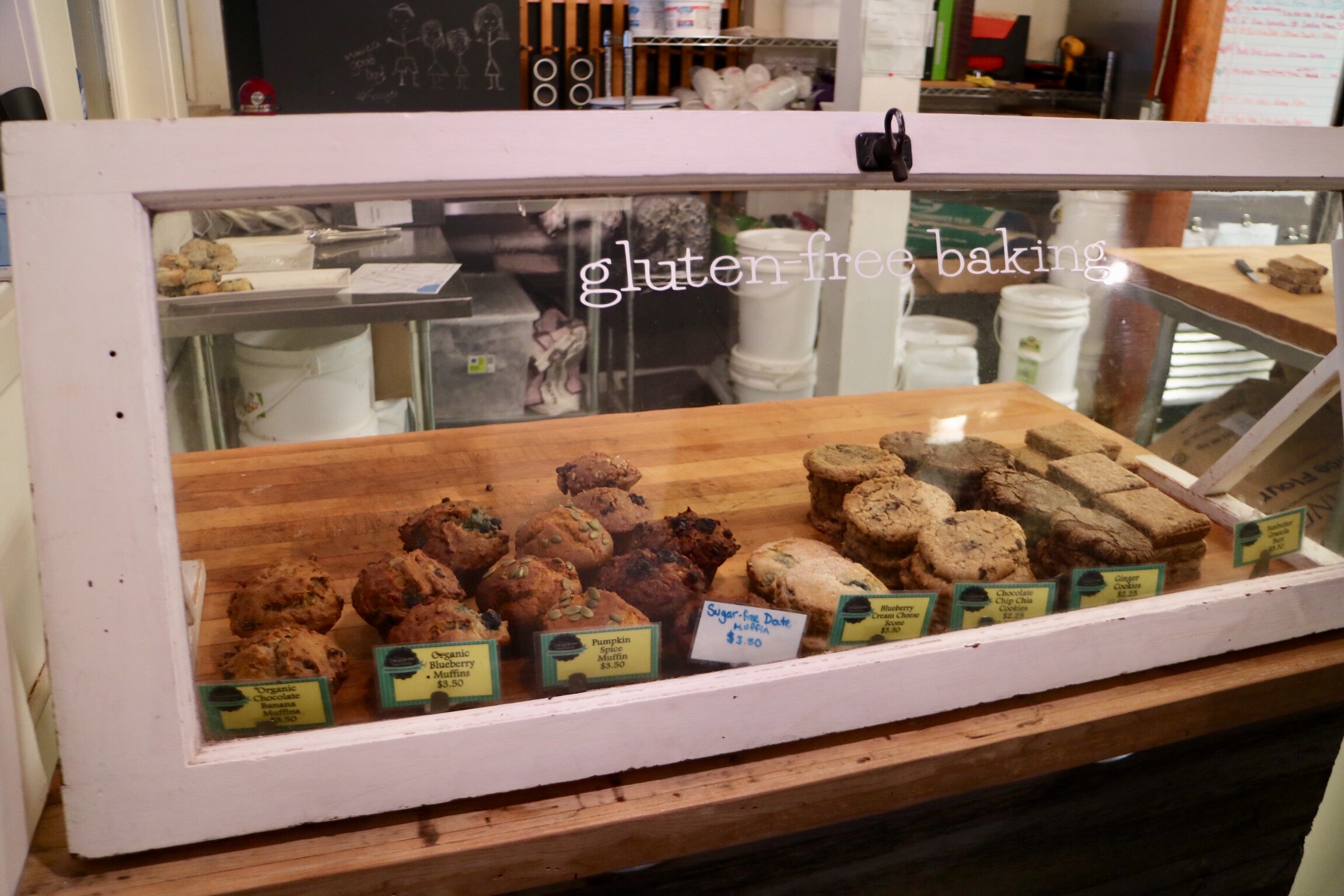 We were served 2 mini-sized scones: the Blueberry Cream Cheese & the Raspberry Dark Chocolate. It's cool that they provide such alternatives for people who are cutting gluten in their diet.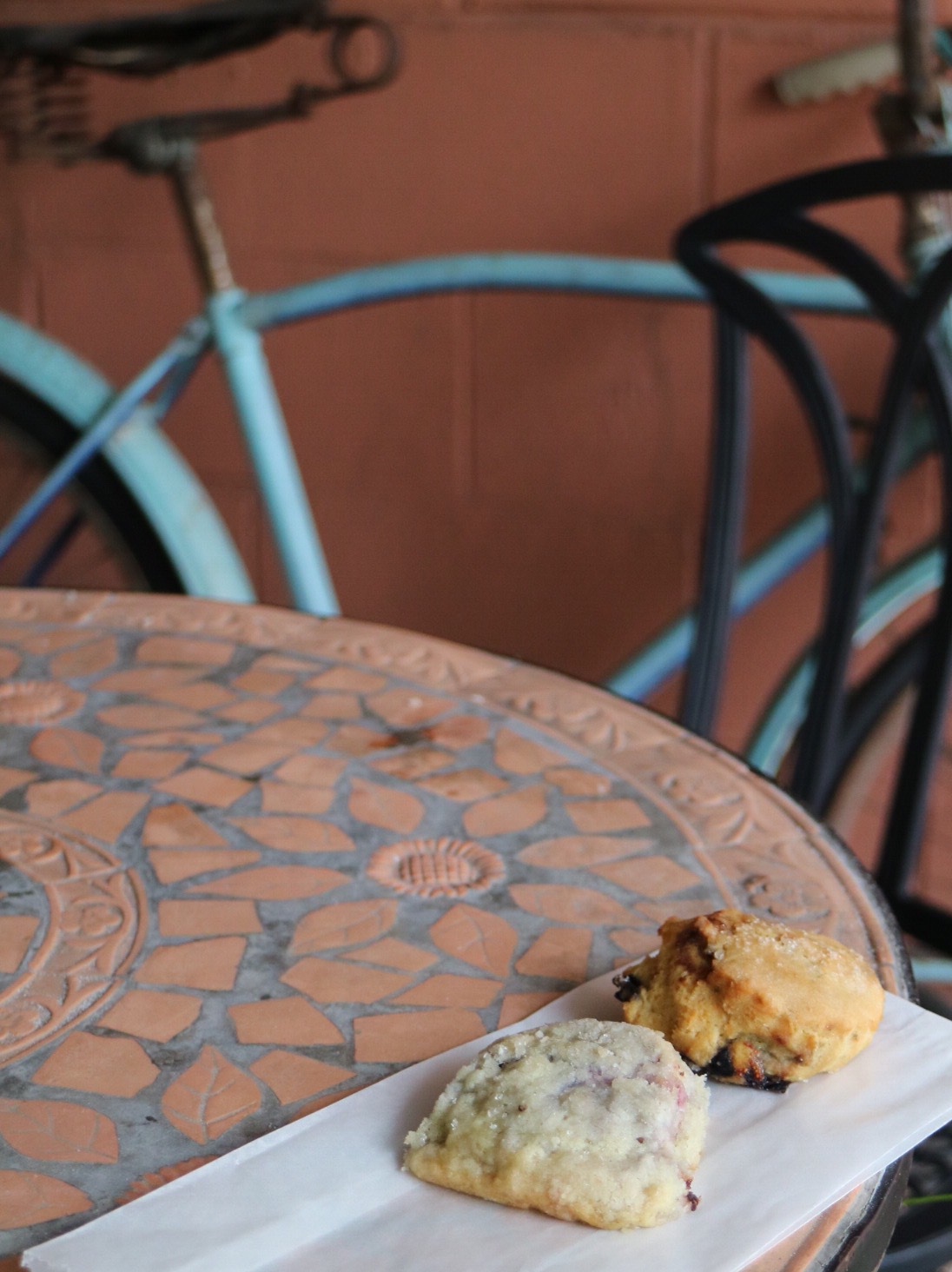 Time for some healthy organic cold pressed juicy and "mylk" made from organic nuts, and we found ourselves at The Juicery Co.  We tried the following juice blends including:
Pacific Juice – kale, apple, mint, lime and spirulina
Dad's Juice – beet, carrot, apple, kale, turmeric, and ginger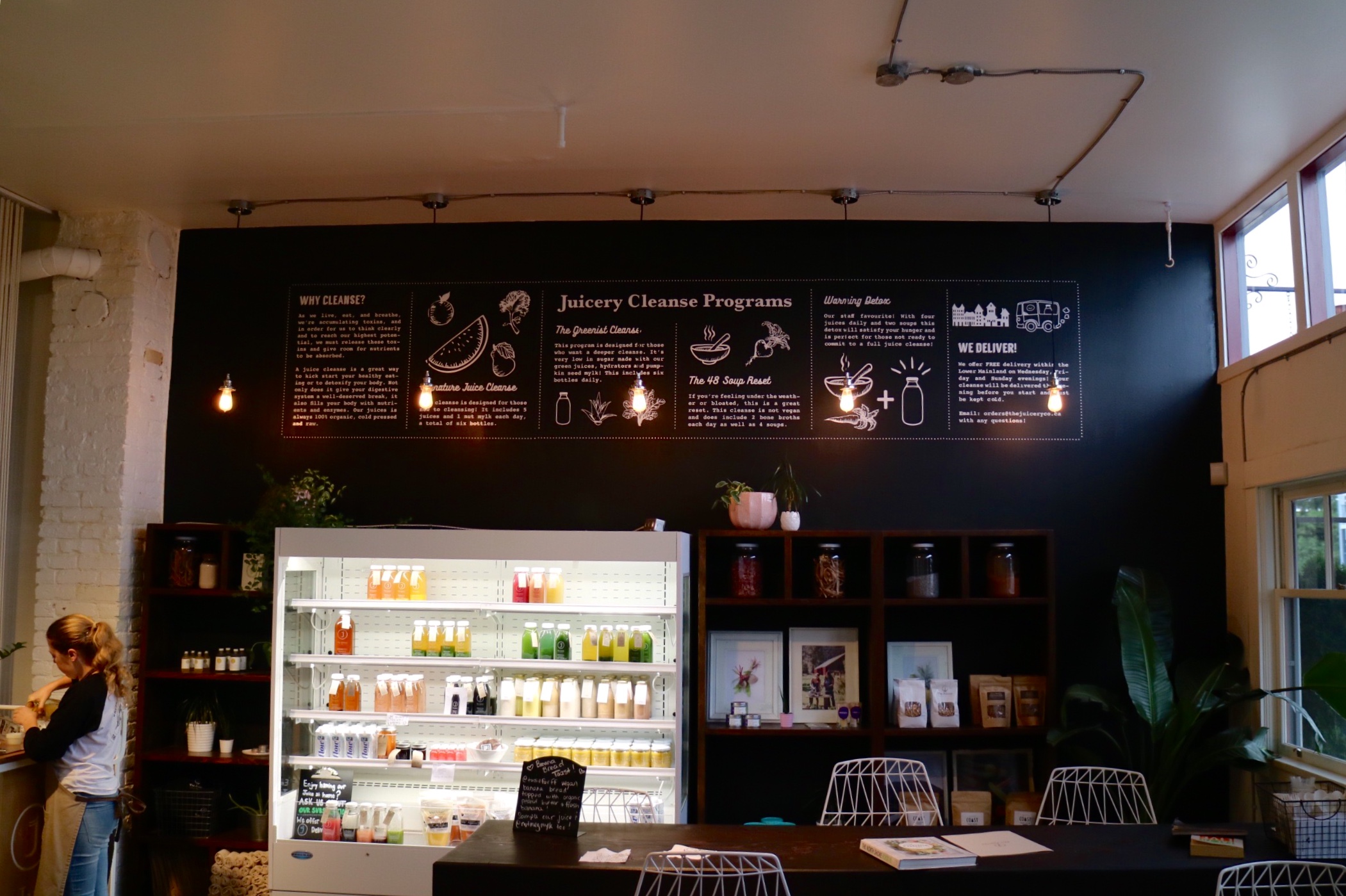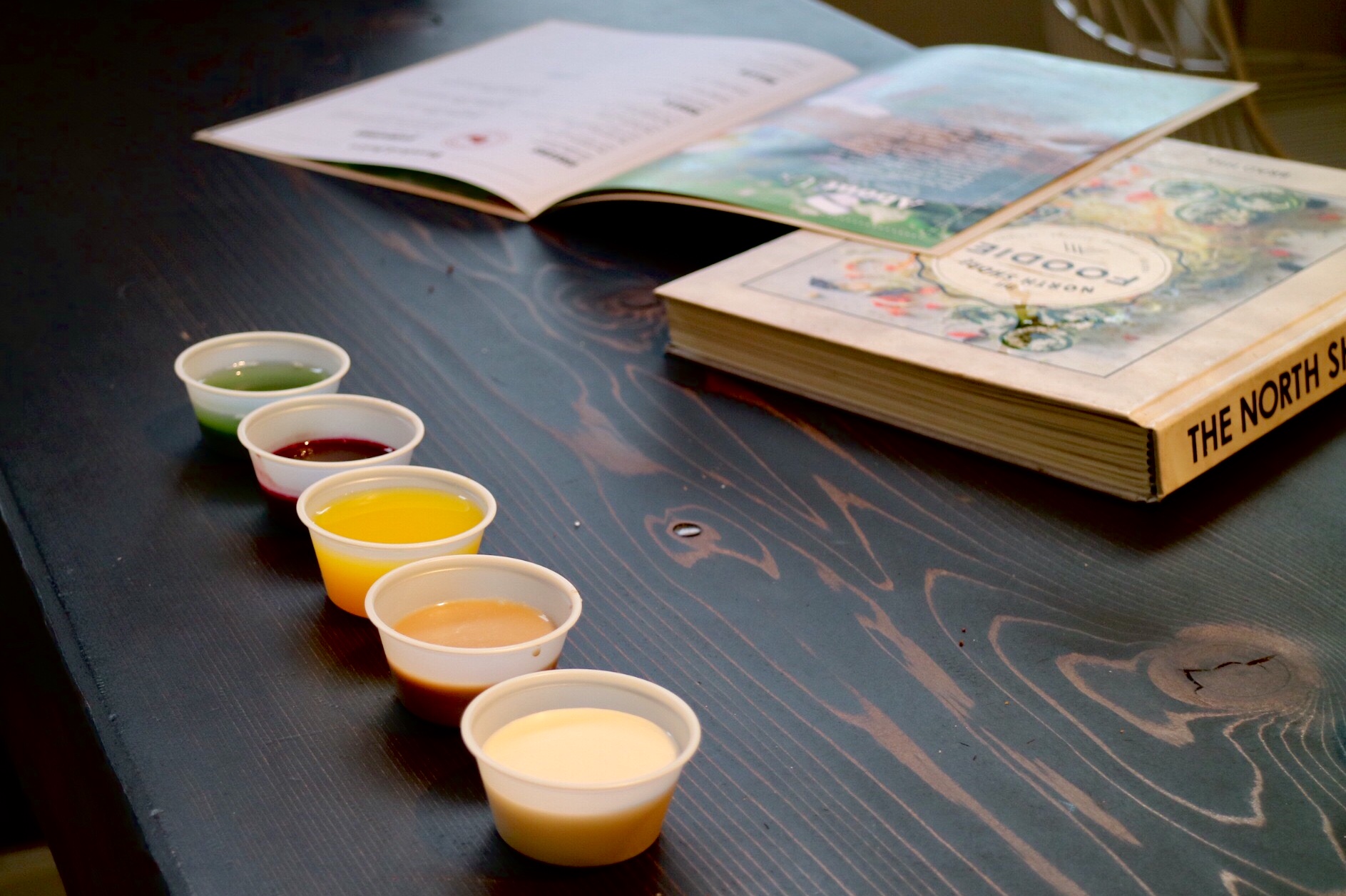 We also had a couple delicious bites of their Banana Bread Toast, topped with nut butter, banana, and hemp seeds.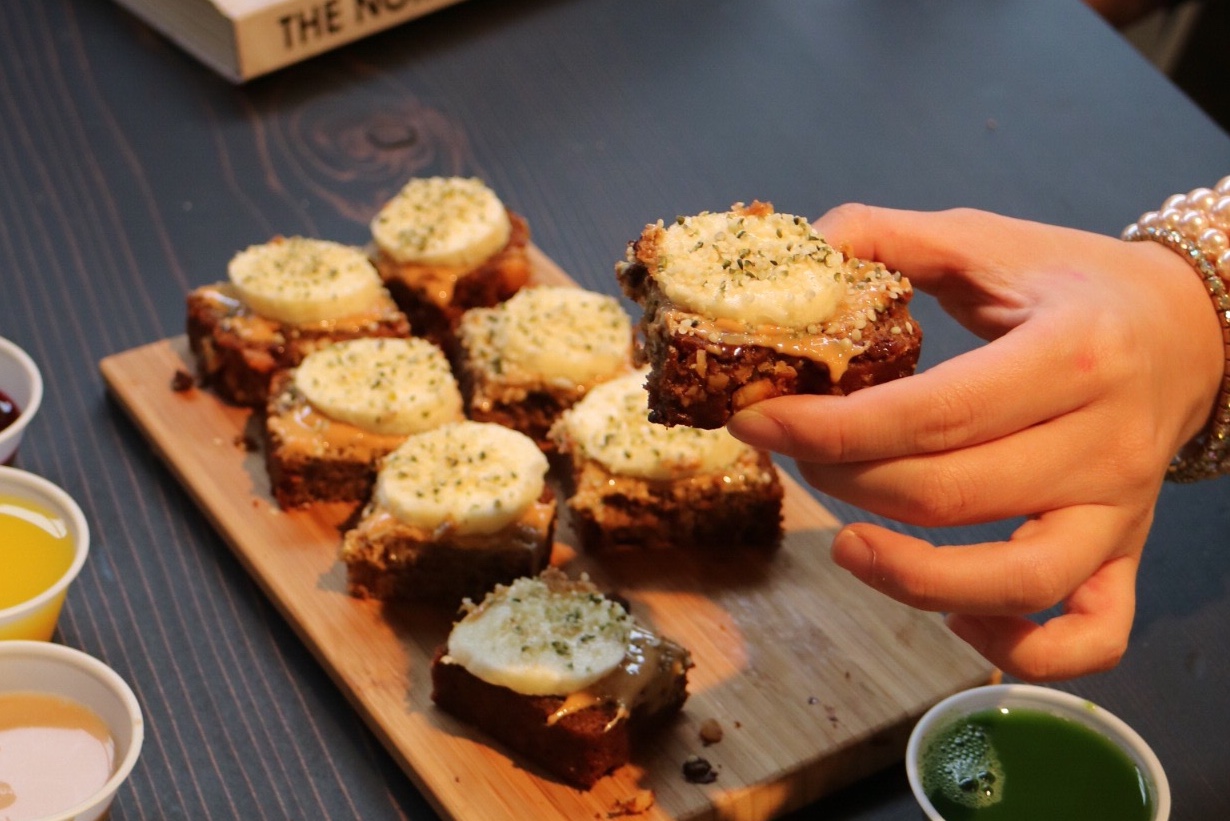 We finished our journey at the newly opened Beere Brewing Company, founded by Matt Beere and his father Craig Beere, which explains the extra "e" in the brewery name.  Located in a space that was previously used as a warehouse for the elder Beere's timber company, and is offering a variety of beers from the brewing team of Matt, Nick Murphy, and Kevin Elliott.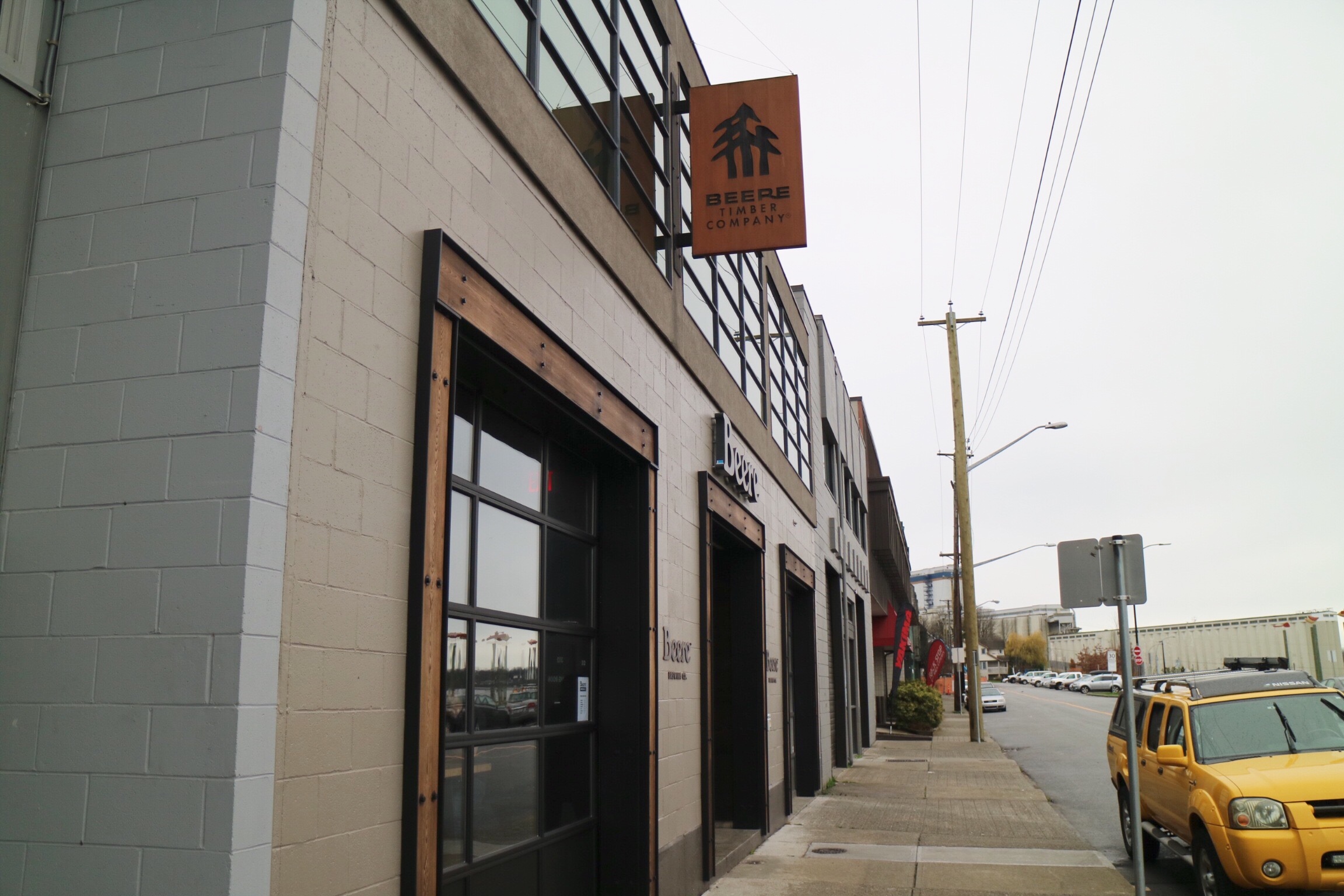 Here we had a flight of 4 beers from 5 of their beers of the day.
The 5 beers were:
Go Easy (dry hopped pale ale)
Cold Brew (stout with cold brew coffee)
Mental Floss (double dry hopped IPA)
Pushing Daylights (fresh spelt saison)
Headspace (double IPA)
My favourite was the Cold Brew for the unique coffee flavour, the Pushing Daylight for the smooth citrusy notes, and the Mental Floss for the hoppy but sophisticated taste.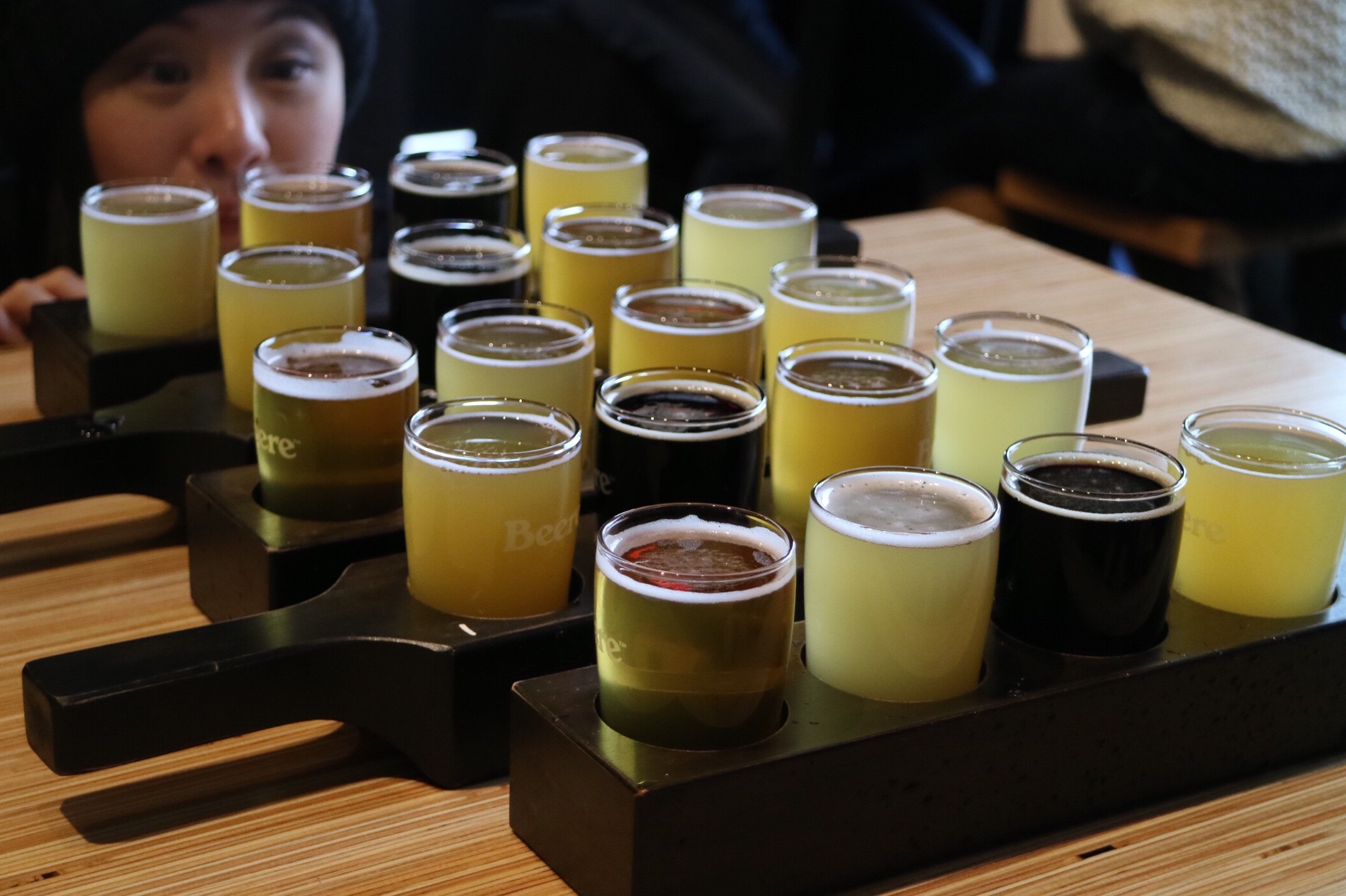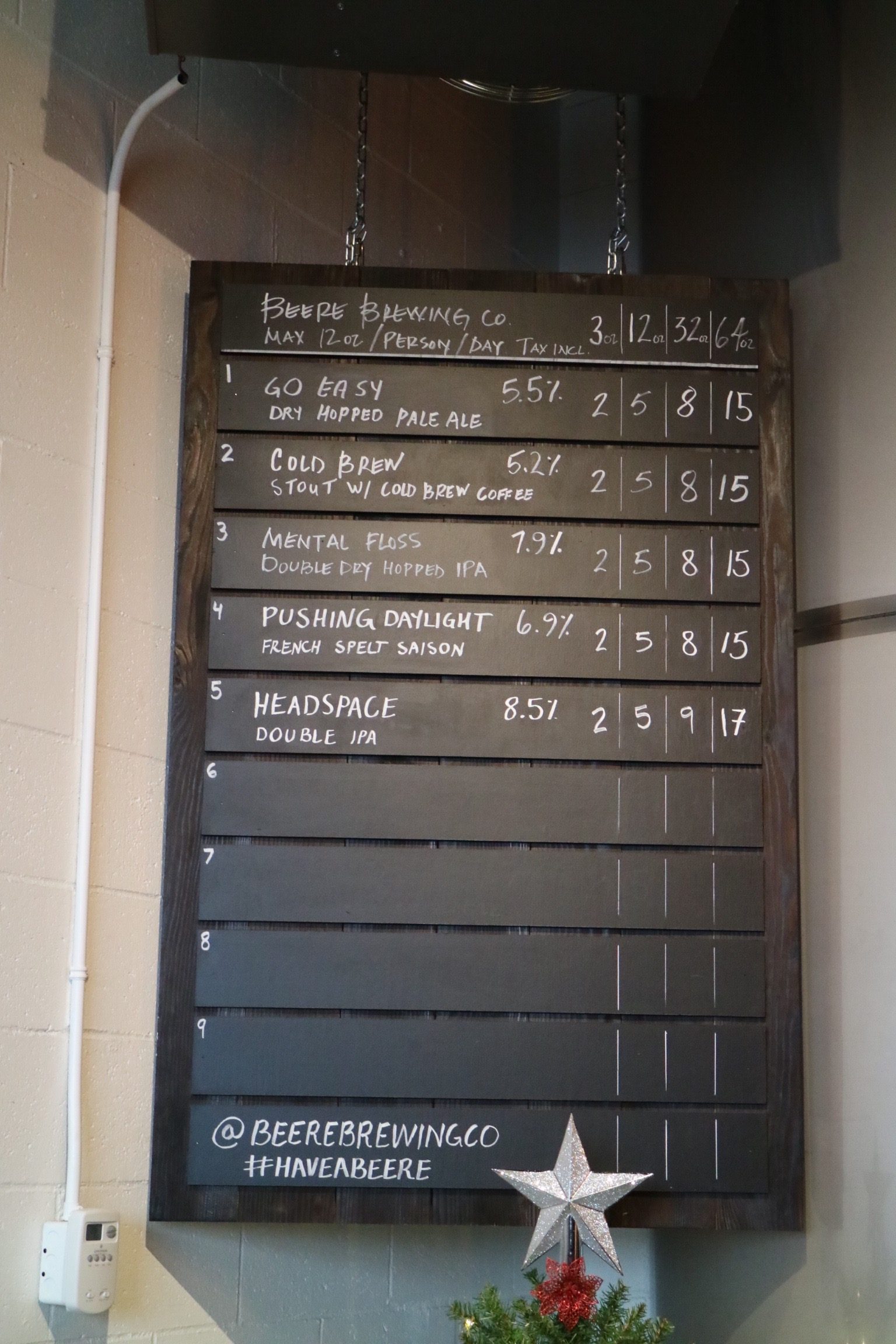 The next tasting event is Vancouver Foodster's Christmas Market, which will bring a unique experience to the tasting plates fans.