Pascal and I were looking for a decent lunch somewhere classy. And we set our eyes on Copper Chimney Indian Grill at Hotel Le Soleil, a beautiful boutique hotel in the heart of downtown Vancouver. Not quite experienced in Indian fine dining, I was looking forward to something different and interesting.
We were seated upstairs at the lone corner table by the window, and we almost felt like sitting at a VIP section on a balcony, looking at those huge lovely chandeliers that give the place the classic looks. Our waitress was friendly and engaging, but with her running up and down the stairs, the service felt a little slow.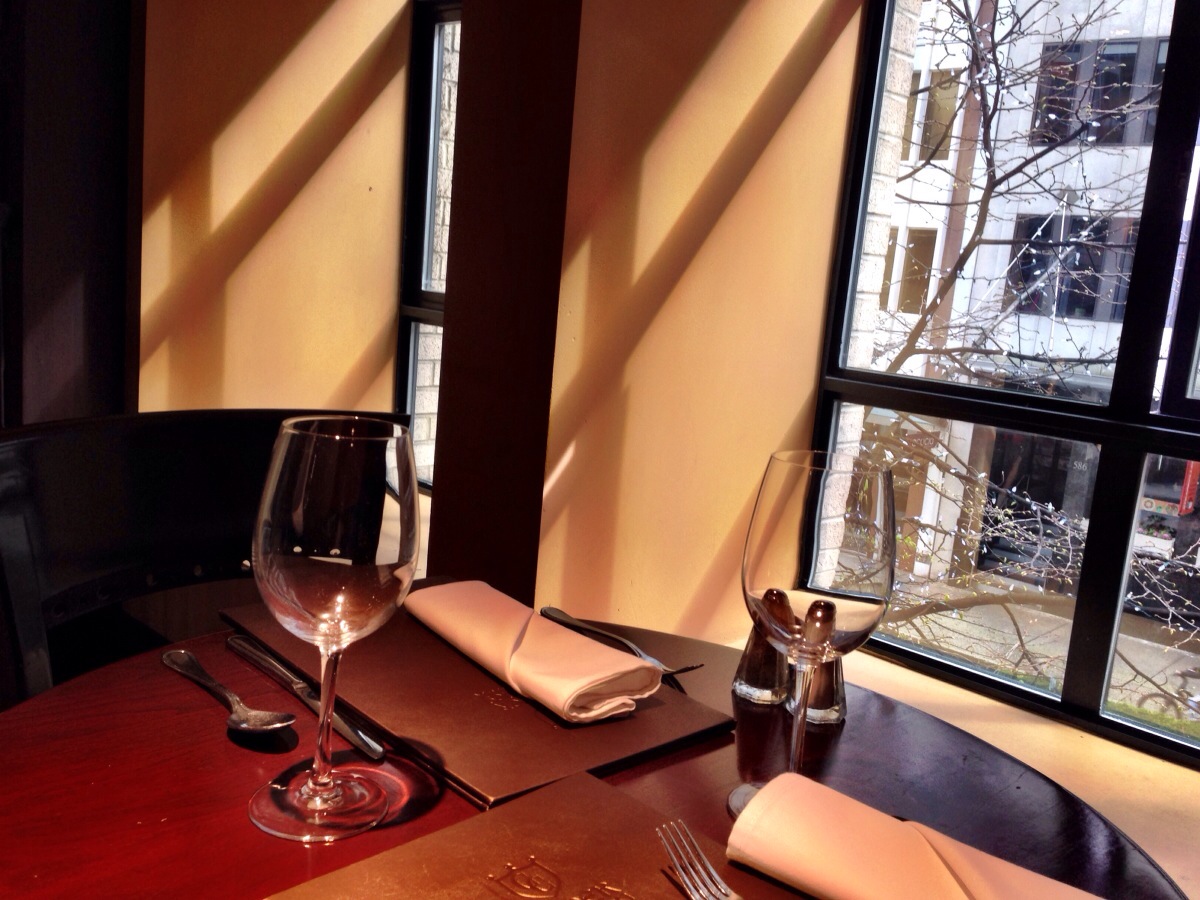 My Mango Lassi ($4) is not on the menu, but our waitress recommended it to me with such enthusiasm. the drink was flavourful but it was very thick, and I had problem sucking the liquid out with a very thin straw.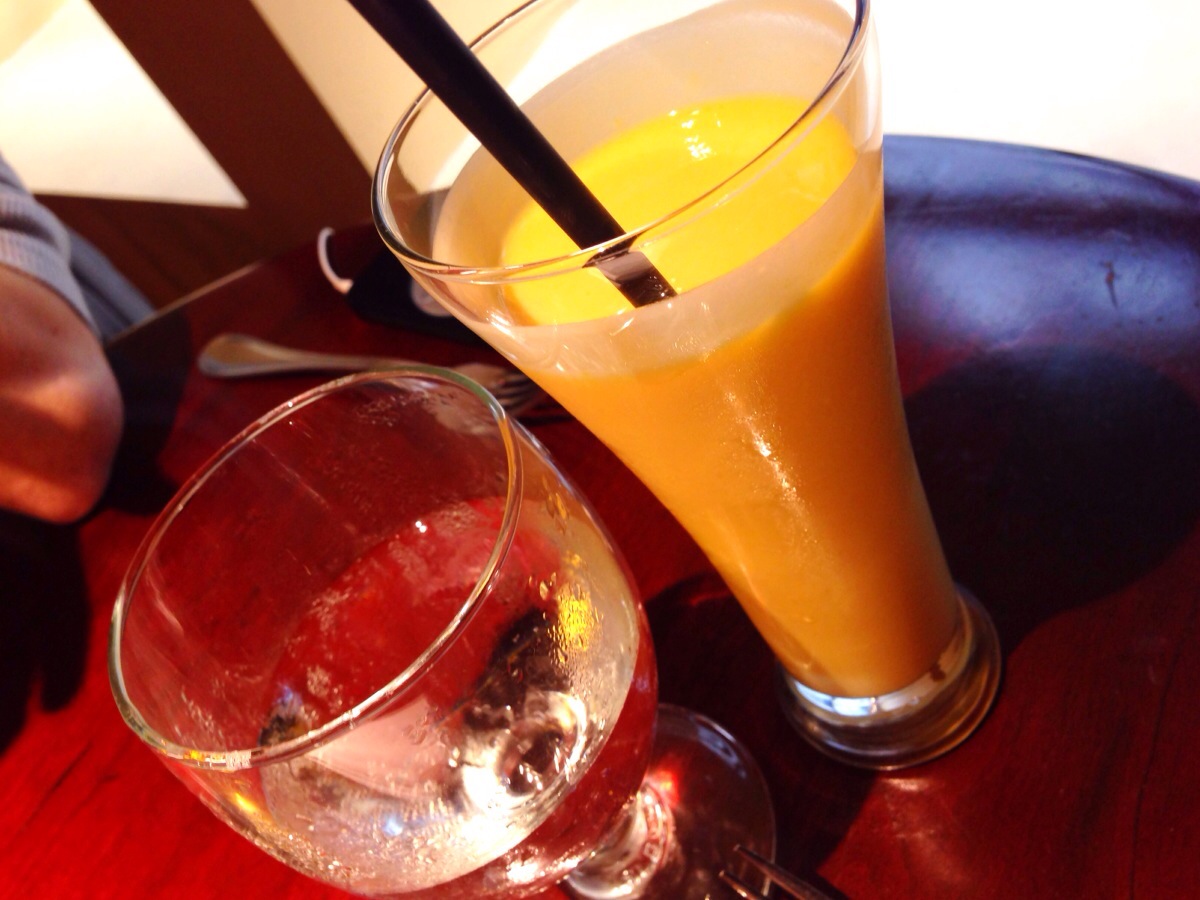 They have good prices on the local Stanley Park Amber and Pilsner ($4/glass, $7/16oz, and $8/20oz), which Pascal just couldn't resist.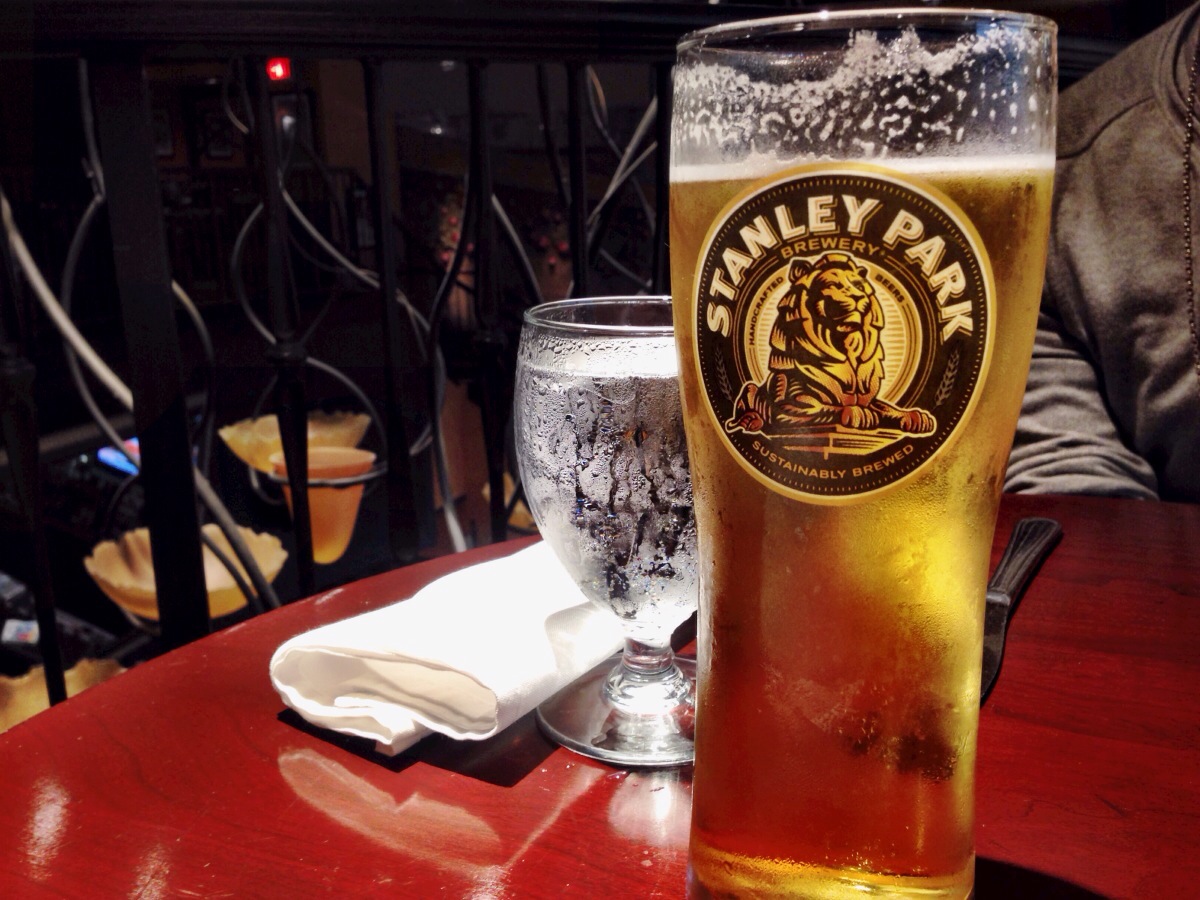 Butter Chicken ($22) was terrific but with quite unexpected flavours. It was more savoury than the versions that I had at other Indian places, and slightly perfumy from their own mix of herbs and spices. As I was never too crazy about the sweet, creamy and super rich butter chicken sauce, I certainly enjoyed the version here, although I wouldn't know how authentic it is. The basmati rice was delicious with hints of saffron and other spices, but I wish it were more than just 3 or 4 spoons full. The dish also came with a small serving of roasted vegetables and a couple pieces of naan. Again, more of those yummy veggies would be nice!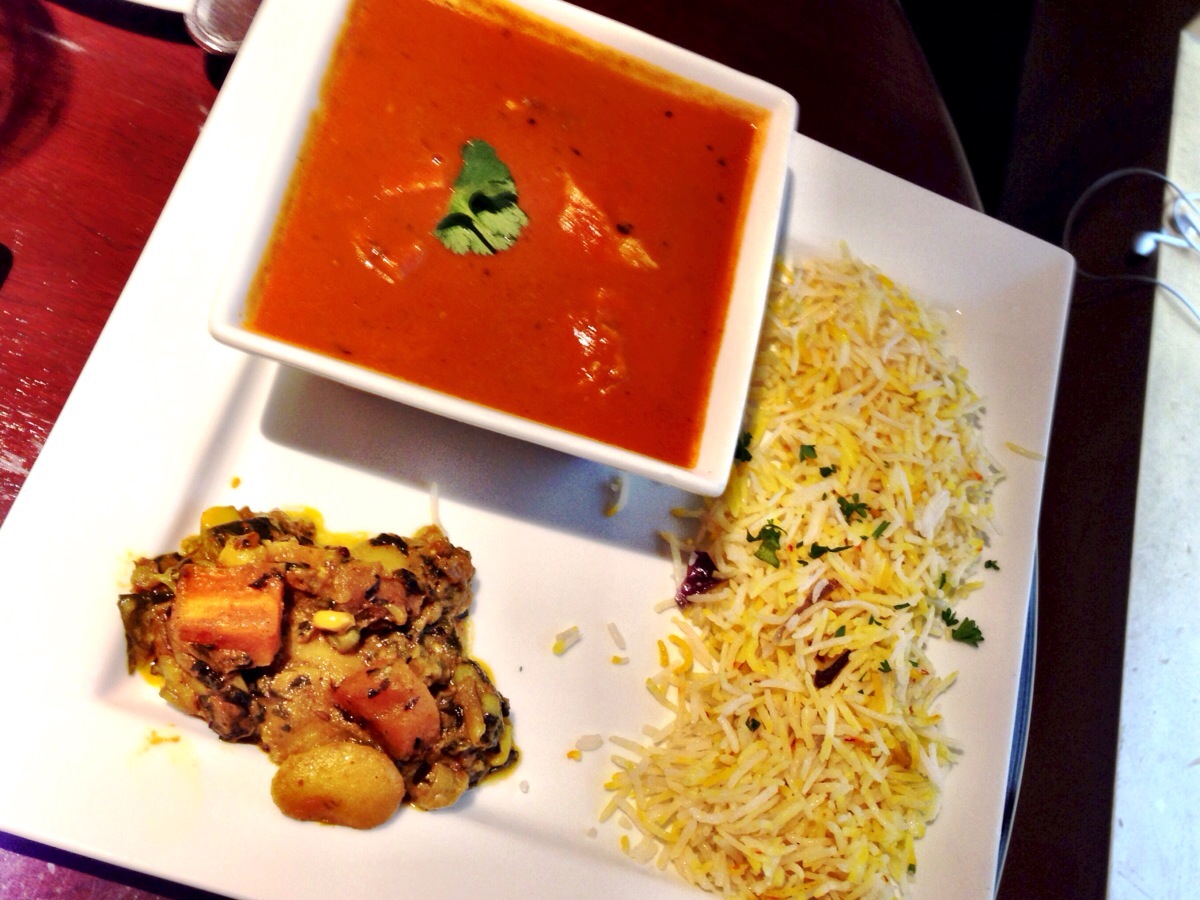 Lamb Burger ($16) was absolutely delicious, and much better than it looked. The lamb patty was probably the tastiest one that I had ever had. The French fries were indeed very French – thin, golden, and all in uniform shape. But I did not taste any cumin that they promised on the menu. We barely touched the ketchup that came with the fries. Instead we dipped the fries in that awesome butter chicken sauce, and it was fantastic!
Overall we enjoyed our meal here. The food came a little late but the service was attentive. And I think I really should start remembering the names of the servers when I eat out, so that I get to mention them in my posts. There were a lot of highlights in the food – the dishes seemed mostly fun and exciting, but there were also little details that they could have paid more attention to. Nevertheless I definitely want to come back here.
Website:
http://www.copperchimney.ca
Map and other reviews: