Copa Cafe is considered a more upscale Hong Kong style cafe. More upscale does not necessarily mean better food, as sometimes amazing dishes could be found at some small hole-in-the-wall joint. It does have an upscale feel in the dining room – the alligator skin booth seats, the high ceilings, and the abstract looking metal chandeliers. But the posters randomly pinned on the walls for 'Half Priced Combos for Kids' look a bit odd. I would probably use a blackboard instead.
Their menu looks pretty similar to other restaurants in the same genre, most consisting of some Chinese dishes and some western dishes with Hong Kong twists. Unlike the other restaurants, they do not offer free side dishes or drinks for all of their menu items. Only a steakhouse or a hot iron plate combo comes with a soup and a hot drink. And a combo costs at least 14.95 each.
Their 'Russian' Soup, a Hong Kong style cafe interpretation of Borscht, seemed quite oily today.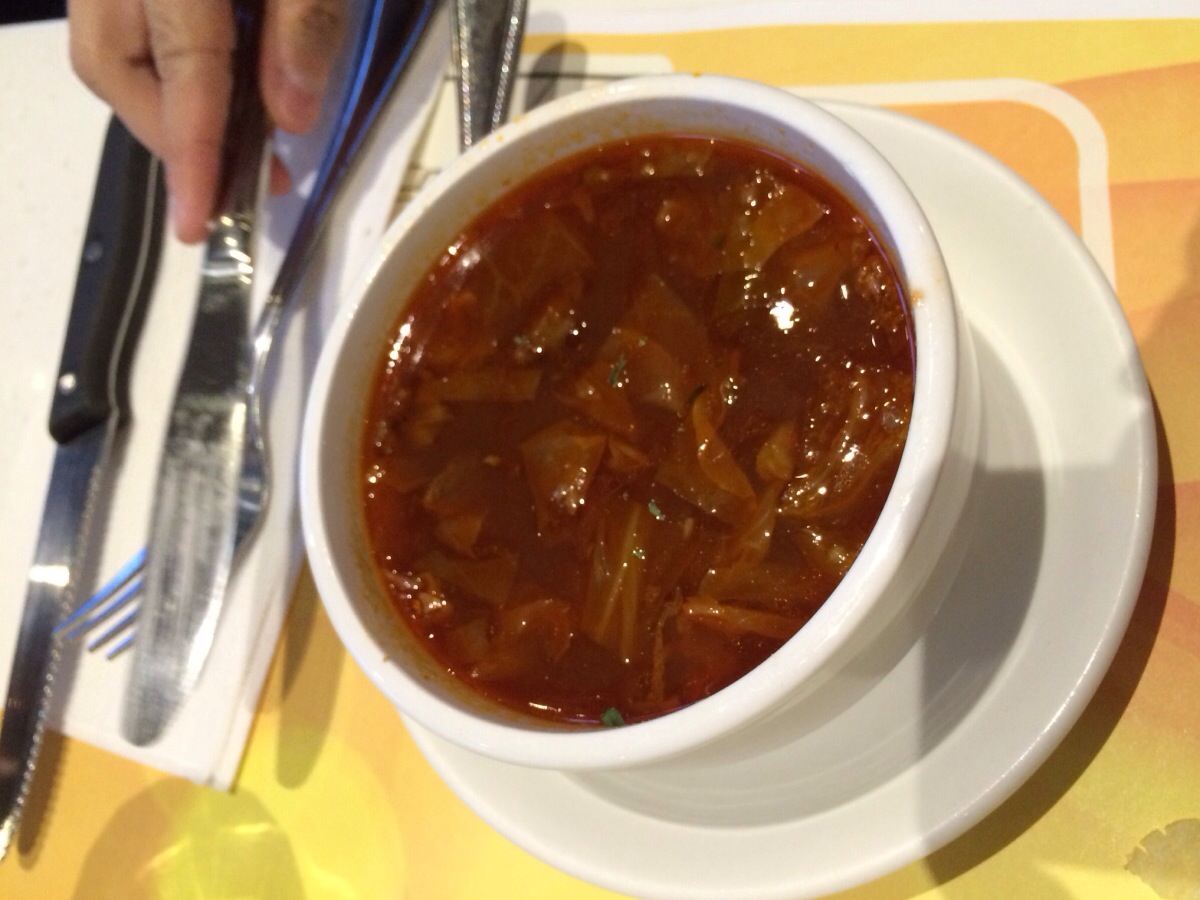 Jac and Bert both ordered "Satin" Pork Chops ($15.95). I'm not sure why it's called 'Satin' in English but it is a very typical dish at Hong Kong style cafes. Basically it's pork chops topped with a fried egg. Bert found the dish tasty, but was more impressed with the hot lemon tea that came with the meal. Jac found her food just okay, but enjoyed the baked potato more than other where to buy valium in bangkok things on her plate.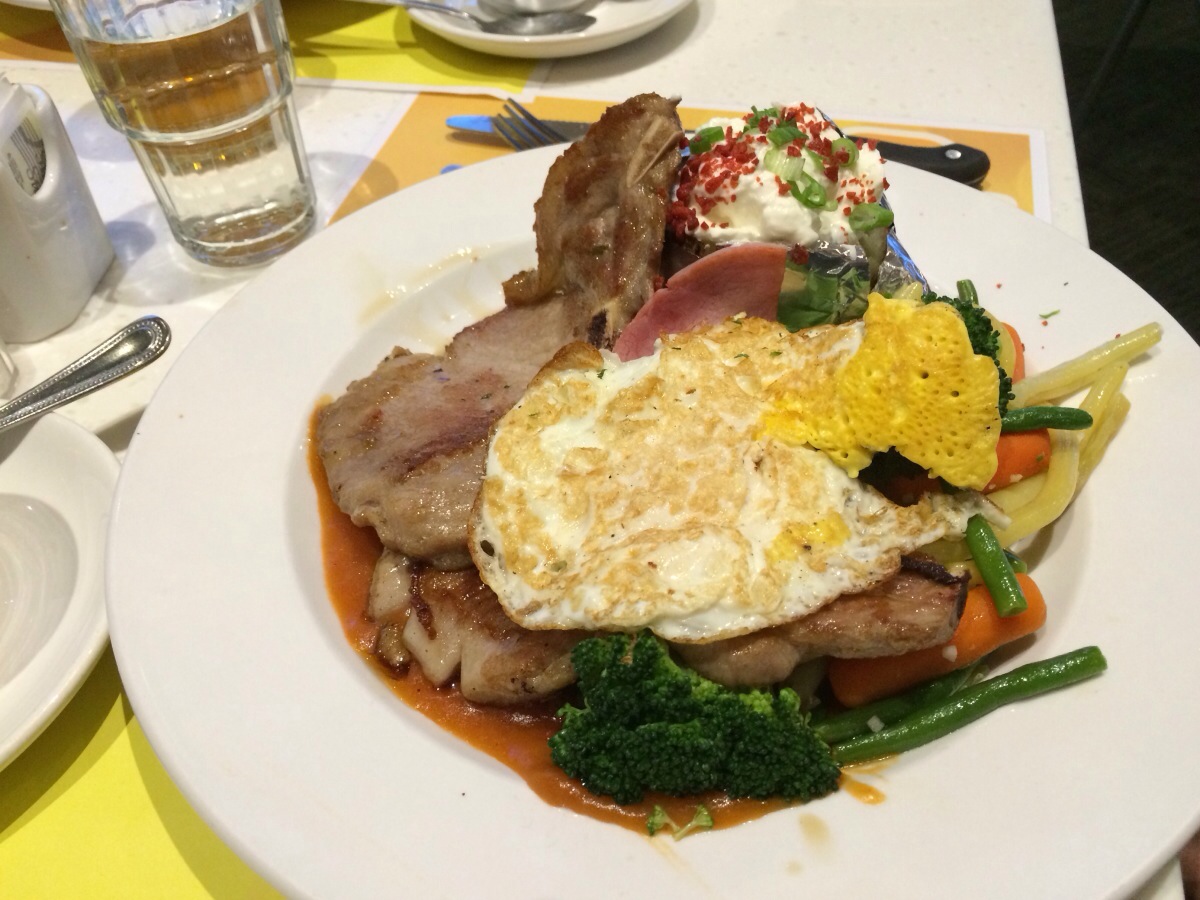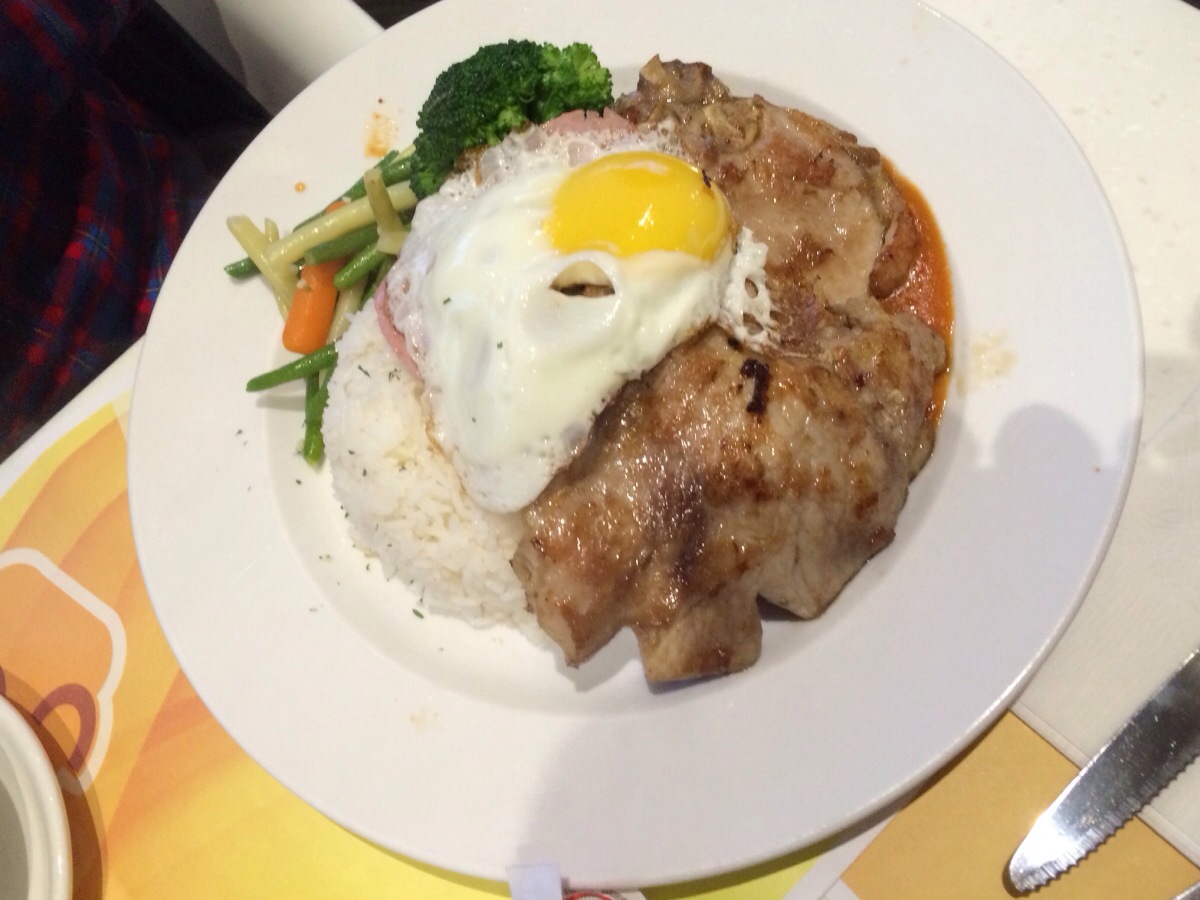 LoLo's Iron Hot Plate combo ($16.95) looked nice with some sizzling wow factor, but she found the beef tongue over cooked and chewy, and the spring chicken not as fresh tasting as it should be. I believe she used the word 'frozen' to describe the taste of the chicken.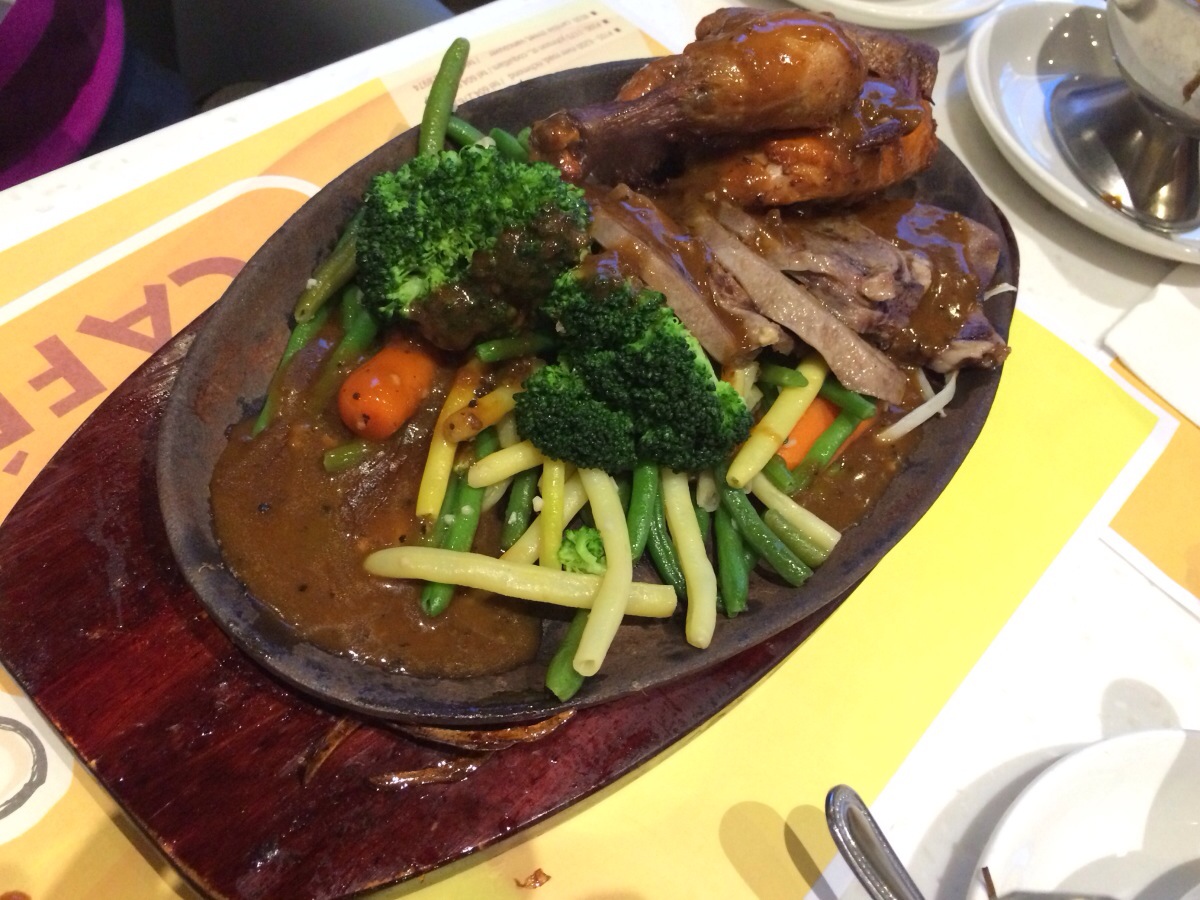 And for me, the whole reason to be here is to continue my quest for the best Baked Pork Chop on Rice in the city. I heard some good reviews on their version ($12.95) here so I was very eager to try. The portion was huge, and pork chop itself was beautifully done – the crust was thin, thickness was prefect, and the meat was moist and tender. However the tomato sauce was slightly underwhelming, due to the quality of the tomato and the ratio of the cheese and starch. And maybe a touch of spices or herbs would help elevate the sauce too. Unfortunately it is not the best Baked Pork Chop yet.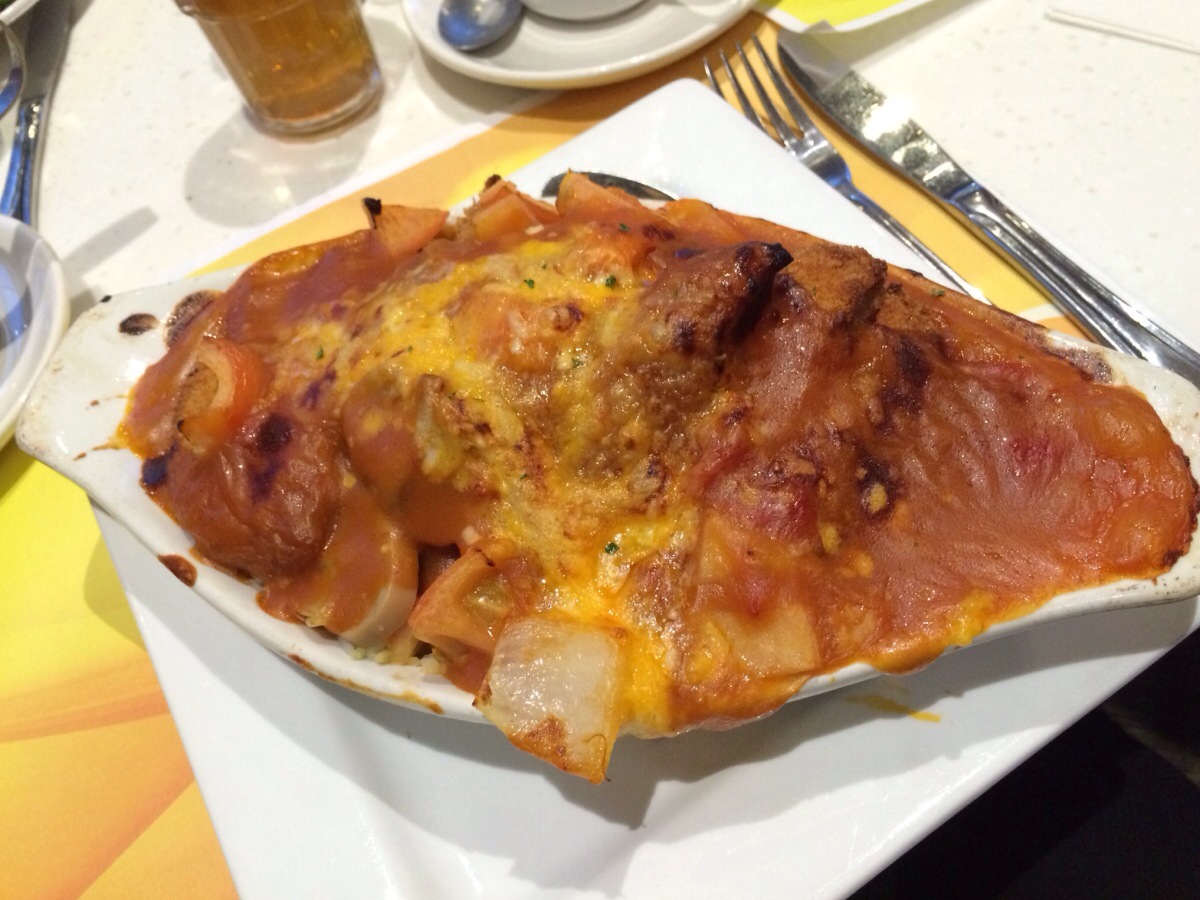 As Copa delivers acceptable dining experience on food, services, and ambiance, but the food needs to step up to match the price for the value.
map and other reviews: