I came to Storm Crow Alehouse with Jess (@domoiscroaving) for the Best Caesar Challenge and a nice Sunday brunch on the patio.  Calling themselves Vancouver's hottest nerd bar, the pub is right across the street from the popular Japanese izakaya, Suika. But the setting and ambiance are quite different.
I do like their drink menu, which was designed with the inspiration of Star Trek,  and named the "Starfleet Liquor Operations Manual".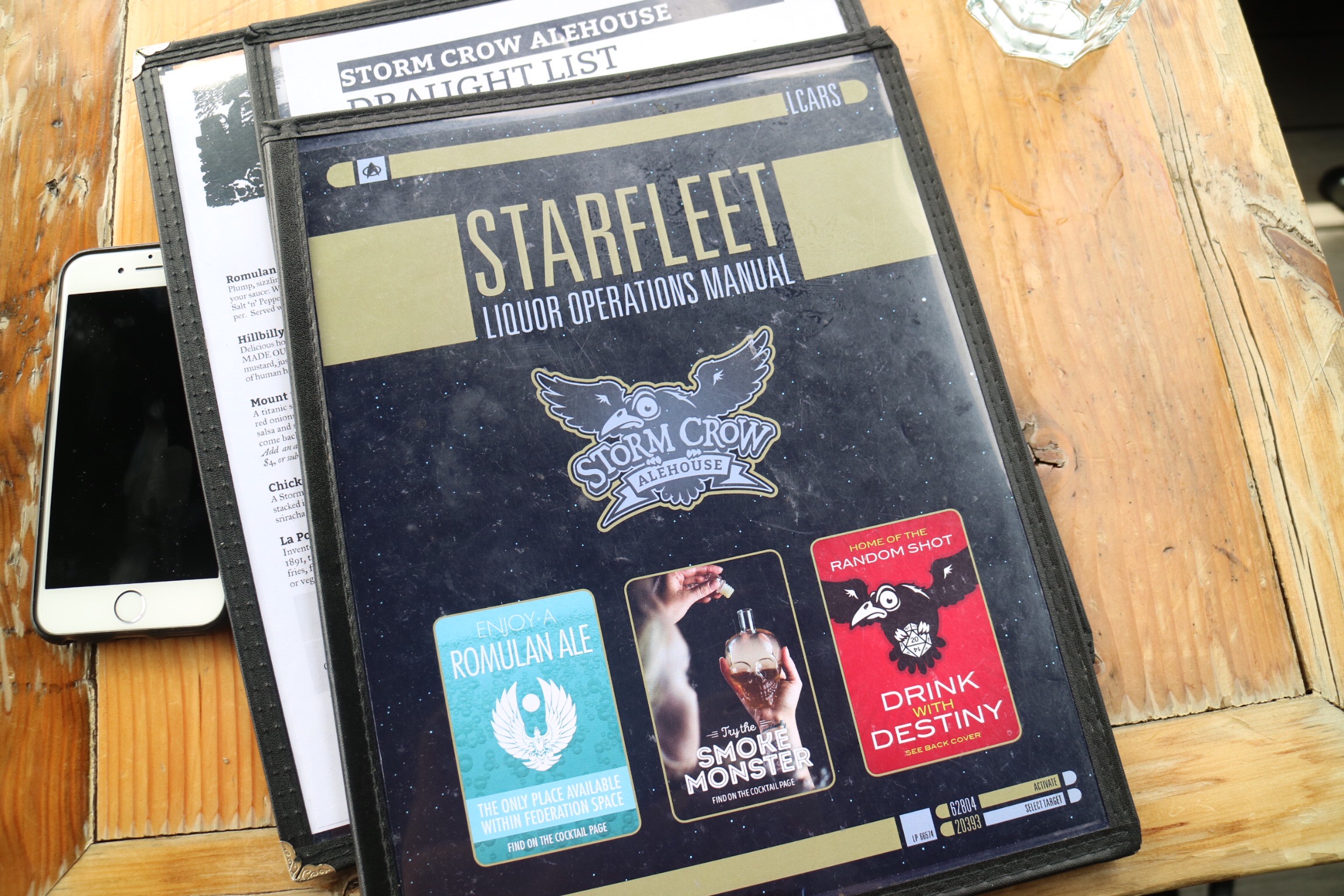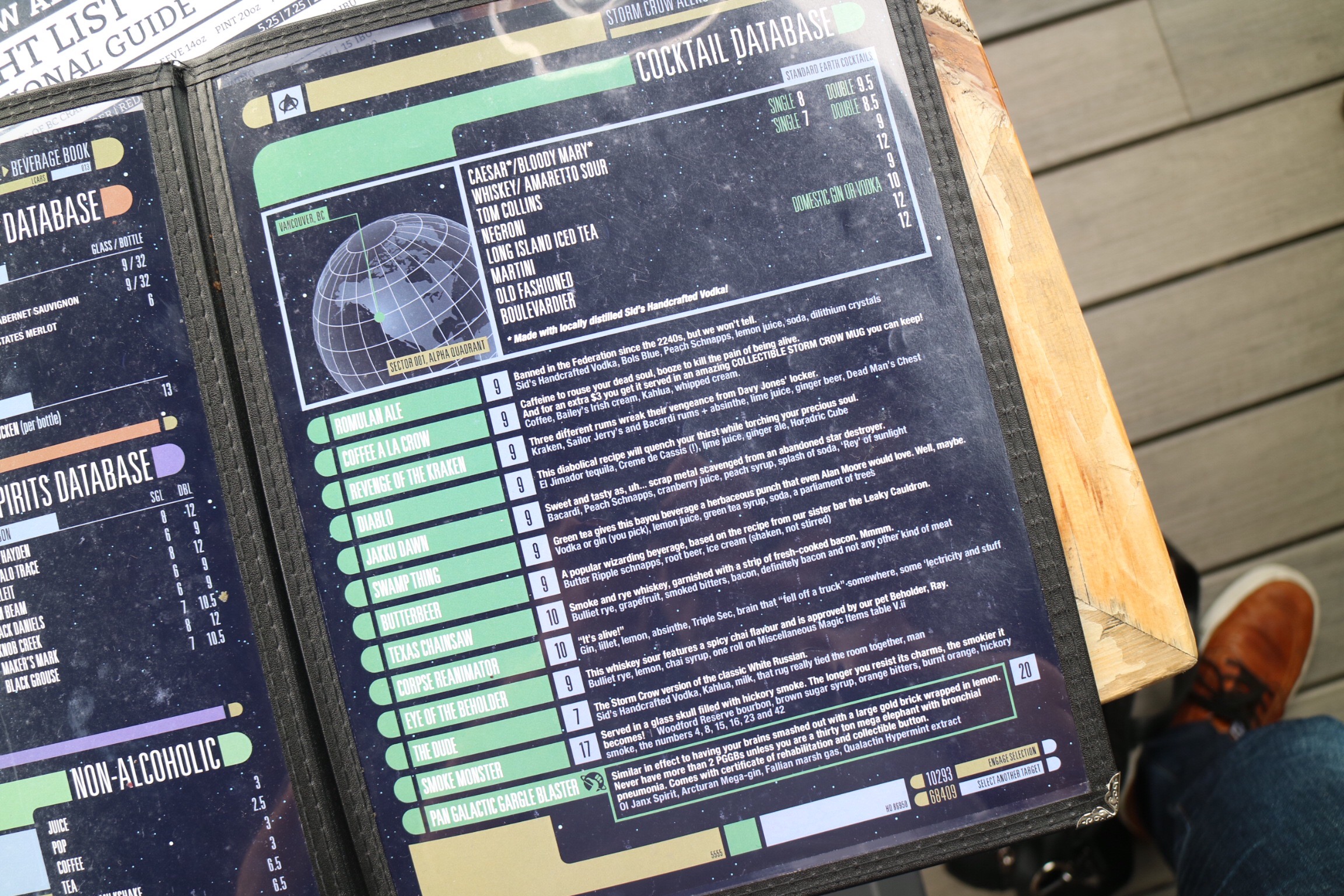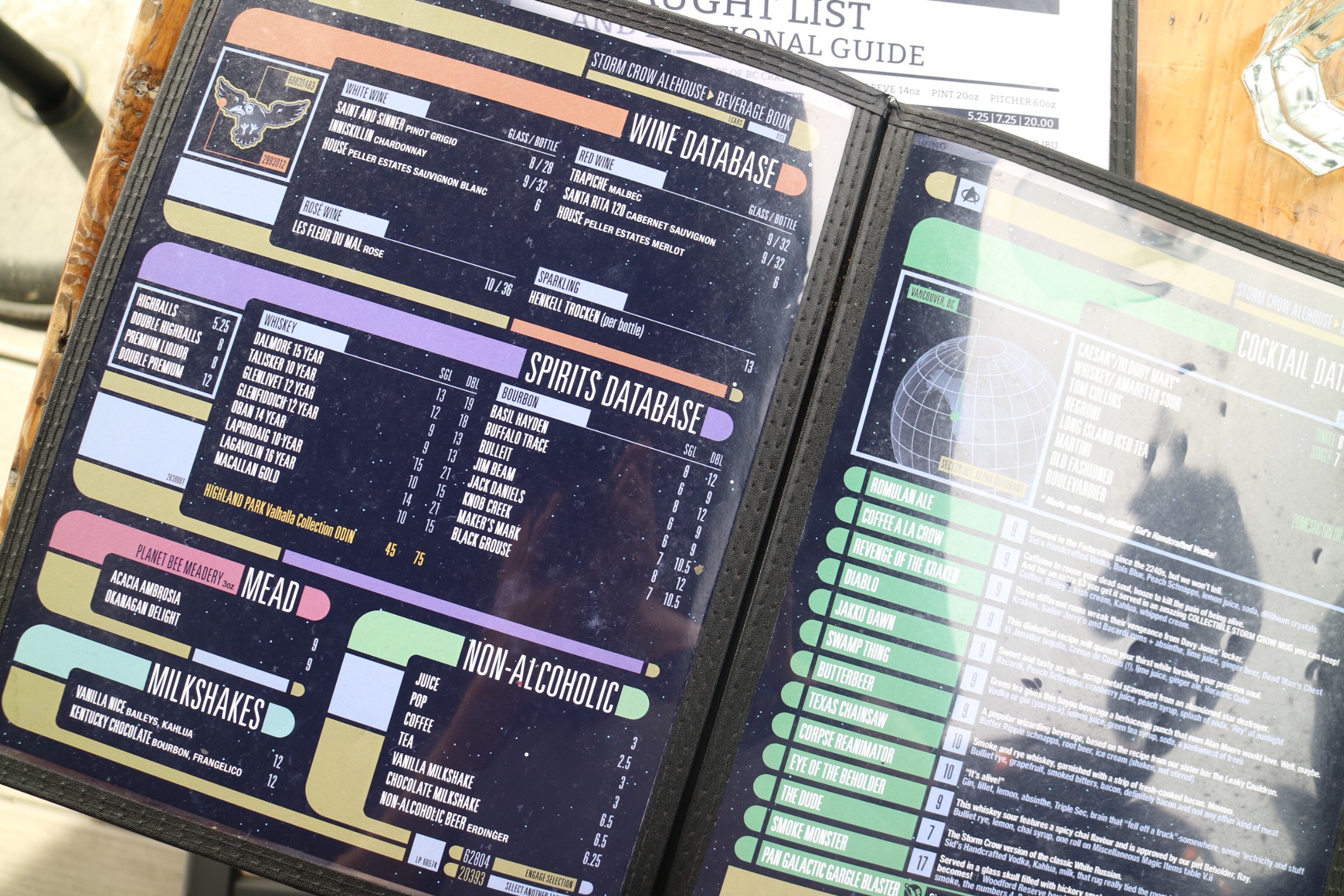 I wouldn't call myself a huge sci-fi and fantasy fan, but I have watched the most popular ones, as it's really a huge part of the pop culture. It's quite fun to look at the cultural references behind the food and beverage items. Being a fan of Harry Potter, Jess ordered herself a Butter Beer ($9), which seemed like a boozed-up root beer float made with Butter Ripple schnapps, root beer, and ice cream. It was a nice and subtle sweet cocktail but could use a bit more of alcohol for my liking.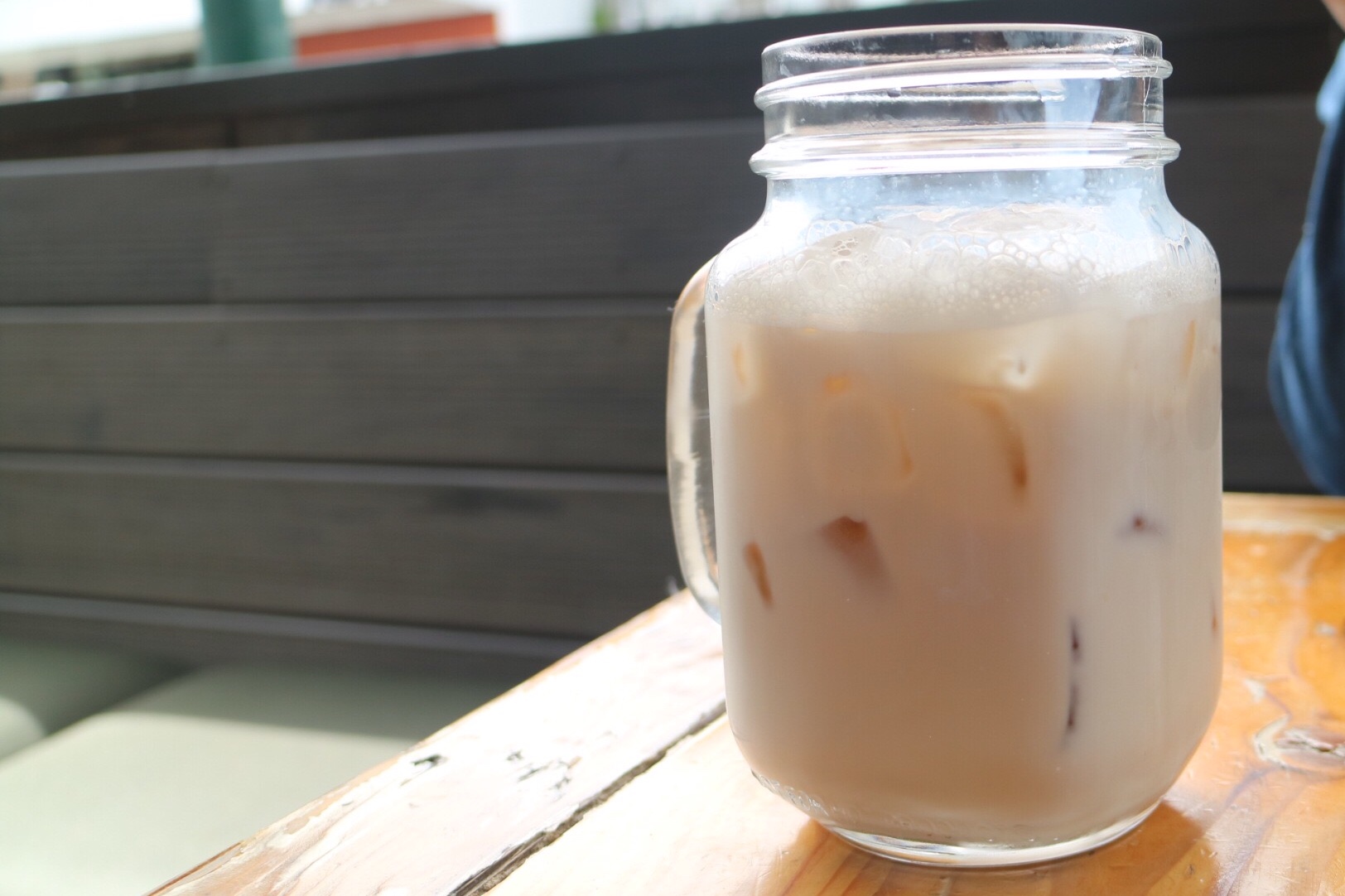 For the Caesar Challenge, their entry is the Mega Caesar One ($12), featuring Odd Society Distiller's East Van Vodka infused with sage and rosemary, Walter's craft classic caesar mix, beef broth, Bean juice, olive, cocktail onion, pickle spear, buffalo and cranberry pepperoni stick from Black Forest Meats in North Vancouver. It was a sold Bloody Caesar, but I wish there were a couple more creative components to get behind their reference to Judge Dredd.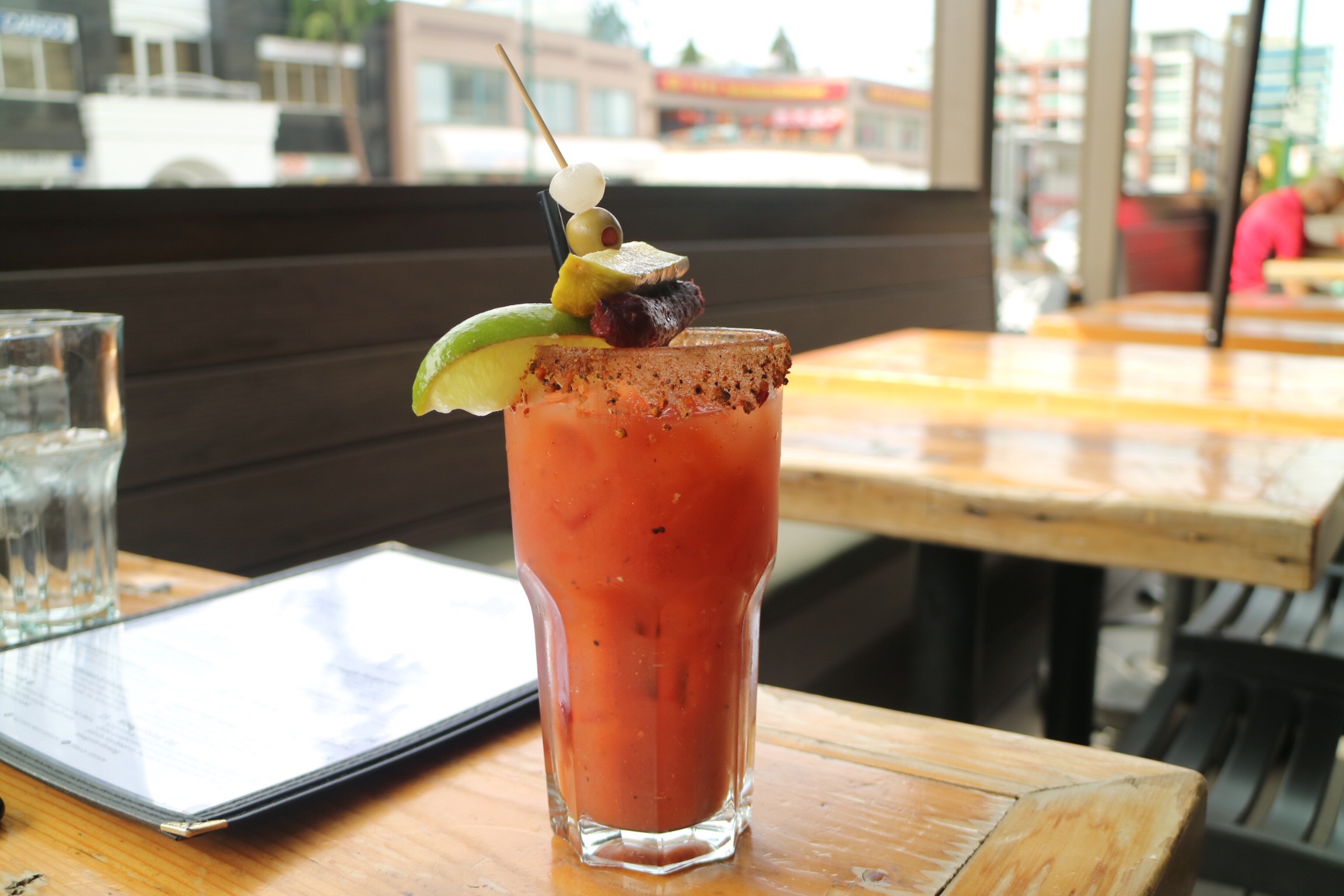 Before our food came, we took a look at the place and we were fascinated.
A full wall of board games is right behind the Game of Throne pinball machine. And sci-fi/fantasy classic film is being played on the screen. For this, I probably order tramadol without prescription would prefer here over being at a sports bar.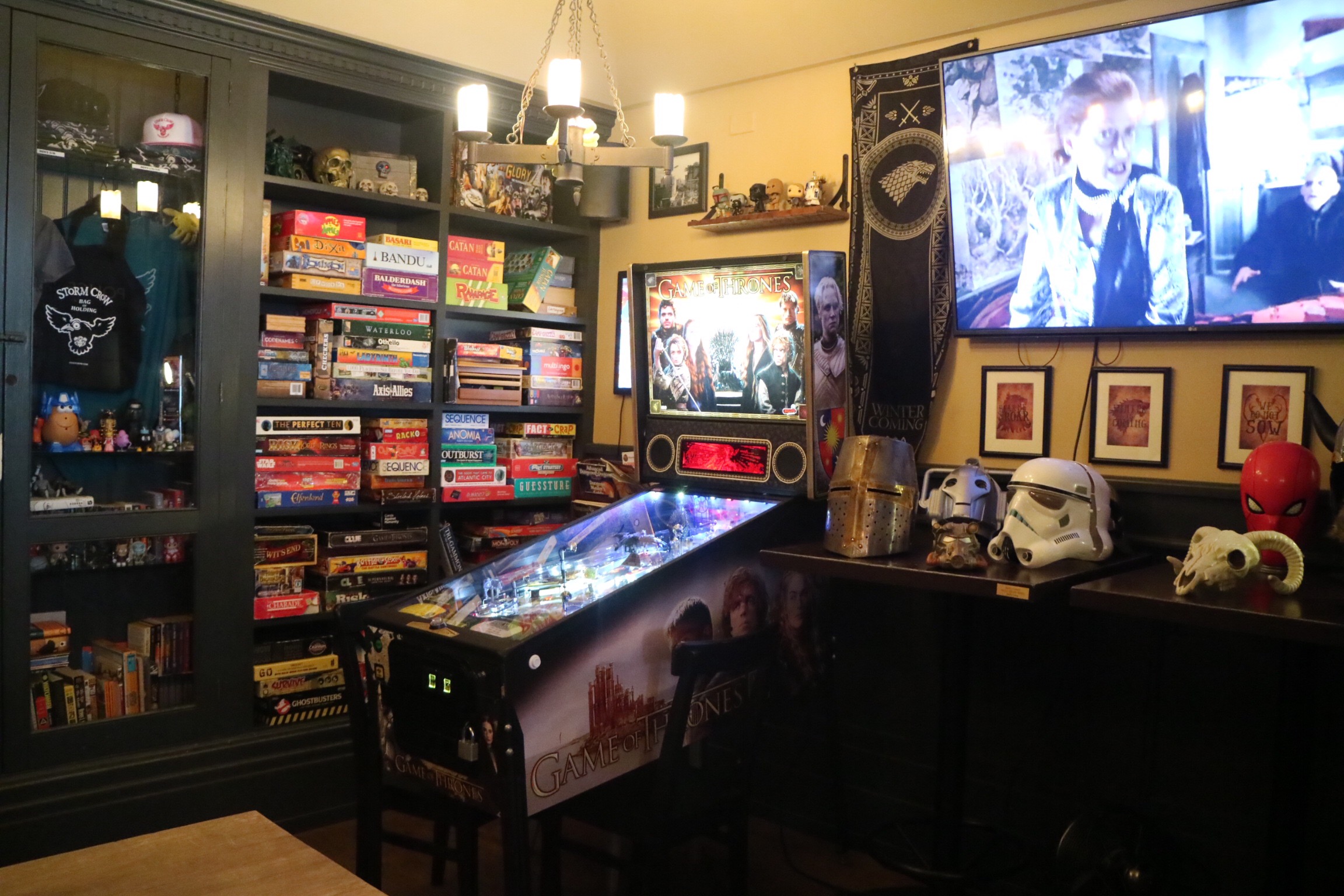 Awesome glowing pillars with huge posters of comic book characters such as this Dead Pool one.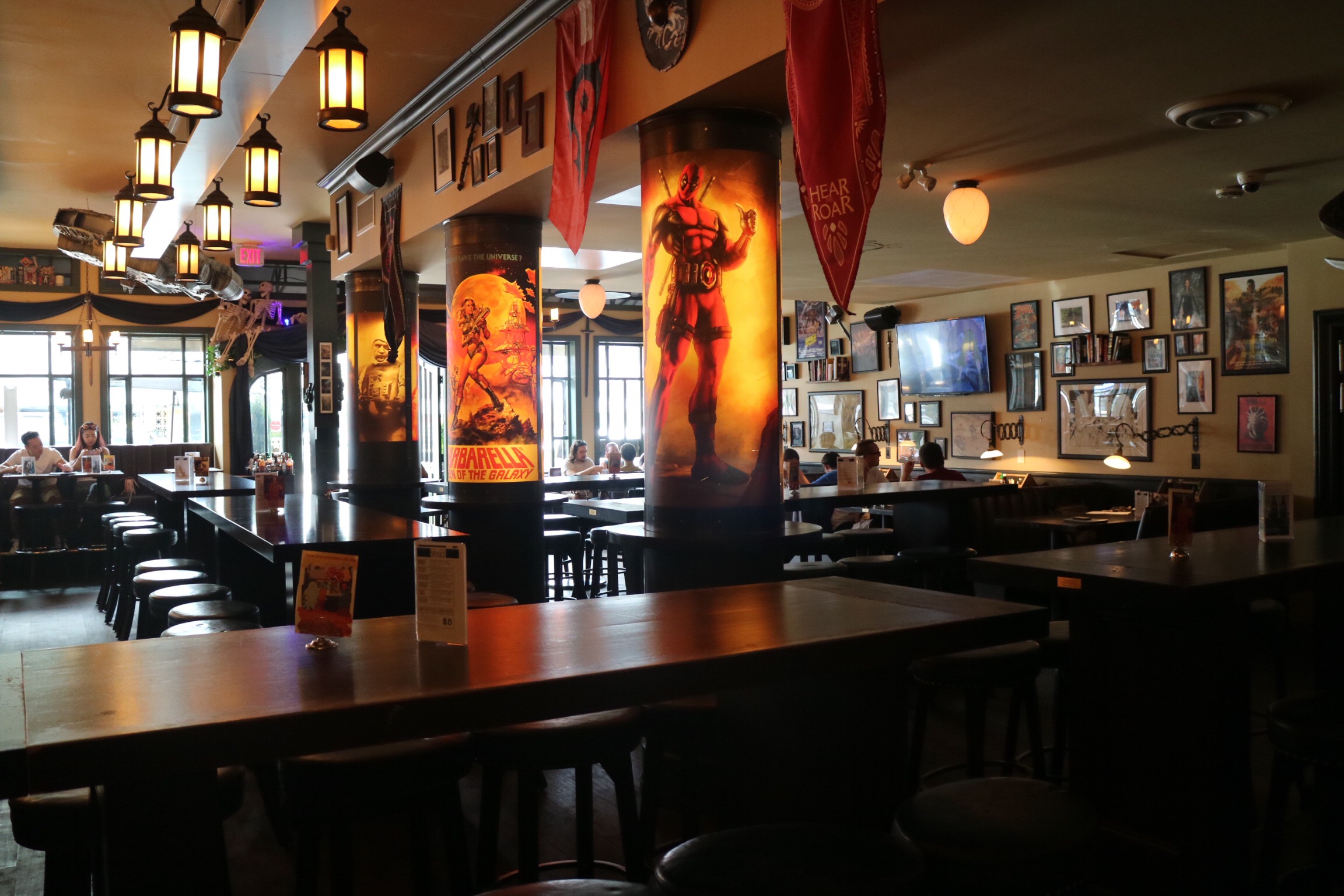 I just love all the paintings and artifacts here.  One of the best is this door with Han Solo frozen in carbonite.
My Thunder Burger ($17) was okay. It was merely a cheeseburger with BBQ sauce that was about it. The burger patty was cooked well, but the brioche buns seemed a little stale.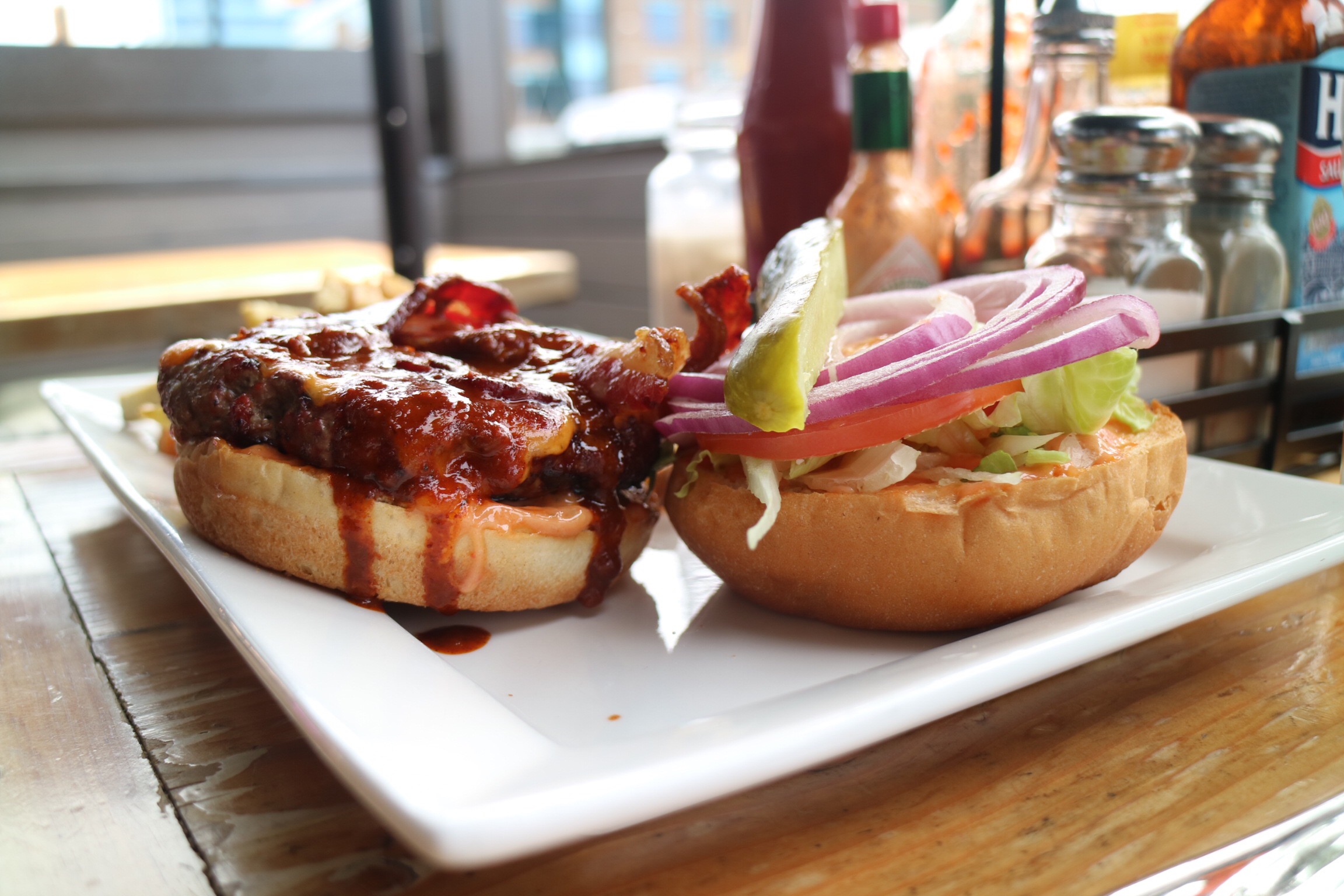 Jess's Benny-dict Cumberbatch ($15) might be the simplest plate of egg benny that I have seen.  The poached egg was on top of back bacon and topped with hollandaise sauce. That was it… And the sides, a piece of watermelon and a bow of potato hash, didnt feel like belonging to that plate as well.  Jess didn't really have much to say about the dish.  I'm not sure if the British star would be honoured with a dish like this named after him.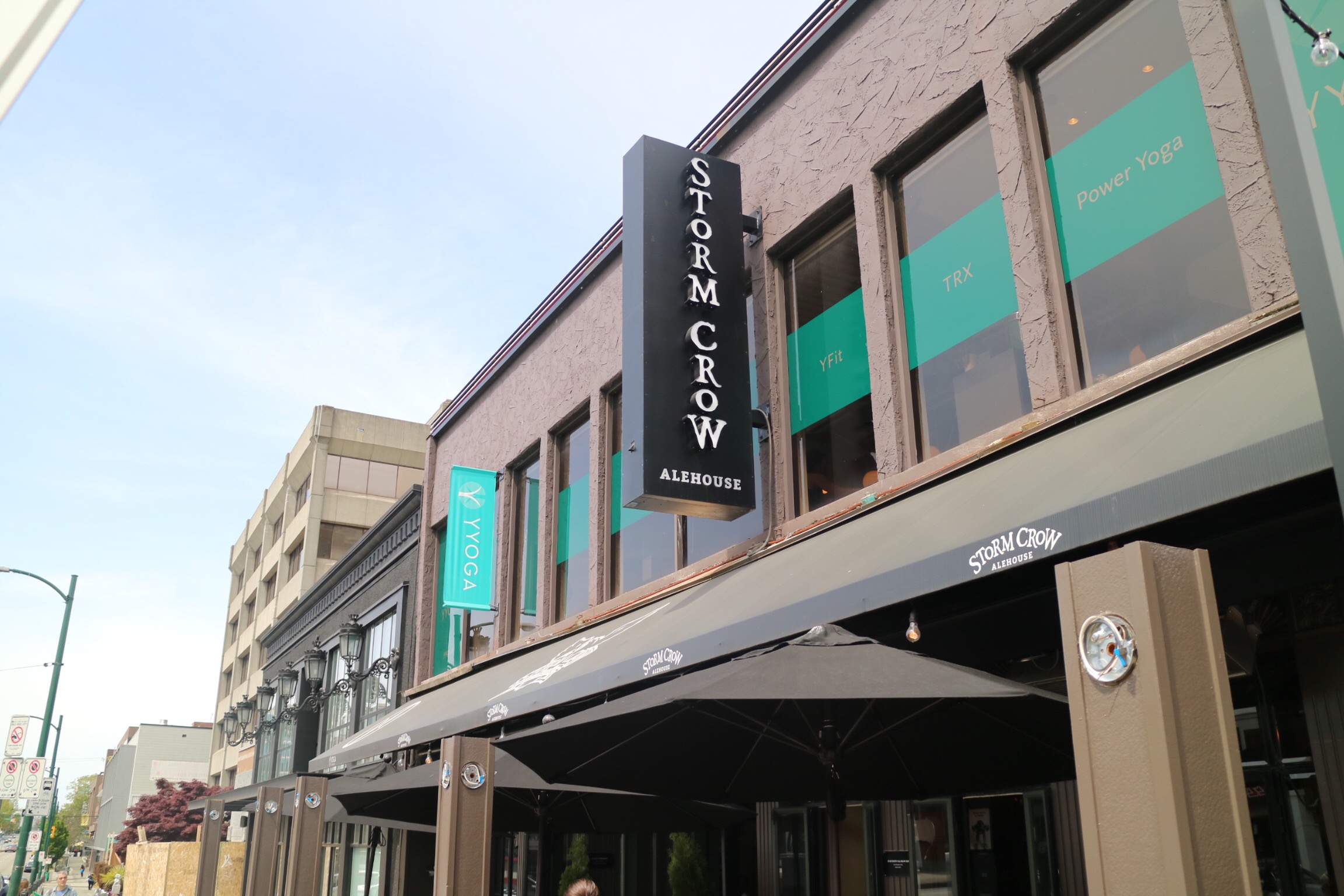 Storm Crow Alehouse is quite likable as the "Nerd Bar" in town. The decors will please the sci-fi fantasy fans – the Star Trek inspired menu design, the Game of Throne pinball machine, the Star Wars artifacts. I could picture the fun parties here at night.  But for people who come here for brunch, the cool objects seem irrelevant and their mediocre food really needs to step up a little bit. Both my burger and Jess's egg benny were quite boring. So I would probably come back to check out a party night but probably not as a foodie.
* The bloody caesar tasted in this post were complimentary. Opinions are on the reviewer's own.
Website and menu:
https://www.stormcrowalehouse.com/
More reviews:
Location: