Standing by the circular bar at Bayside Lounge, surrounded by tall glass windows,  I was feeling like being at a revolving restaurant like Top of Vancouver. With a spectacular panoramic view overlooking English Bay like the one at Bayside Lounge, I thought they could have charged a lot more for food and drinks here. However, the price here was reasonable and the food was decent. The cocktail menu, however, seemed a little dated.
As a giveaway prize winner for an Instagram contest, I came here with 3 other friends, and we were treated with a couple rounds of cocktails and 3 tapas dishes. I did visit the place in the past and was always impressed with the ocean view. But unfortunately this time we came at 6 pm, and they had pulled down the curtains blocking off the direct sunlight. But if you want to come here for the view, come for lunch or early afternoon hangout, or even better, come later in the evening for the sunset.  They often have DJ playing at night, making it a cool spot for chilling.
They have a sizable list of cocktails here, from house originals, classics, martinis, to warm coffee-based cocktails, as well a dedicated section to caesars. I noticed that not a single cocktail here was over $9. Among 4 of us,  we tried quite a few cocktails. However, I felt like their cocktail ideas could use some inspirations from the other popular Vancouver cocktail spots in the city.
Maggi's Cucumber Collins ($9) was pleasant but the cucumber taste was a little lost.  Personally, I'm a huge fan of having cucumber in gin cocktail, as my all time favourite is Hendrick's & Soda with Cucumber. But in this case, when cucumber met Tom Collins,  the sugar and the citrus are overpowering the clean and refreshing taste of cucumber.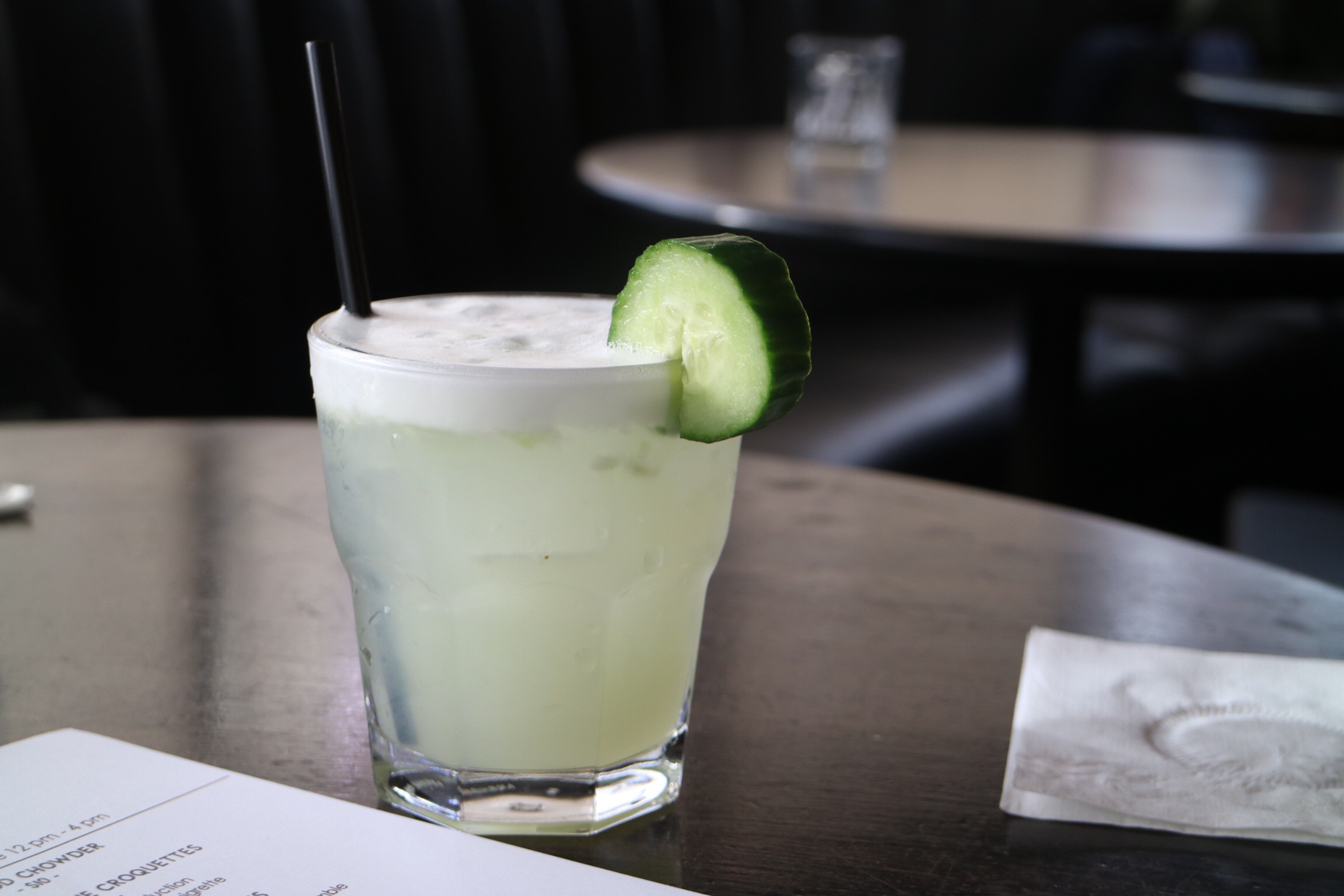 I was curious about what the hidden dragon was in the Hidden Dragon ($9) as the waitress recommended it.  It was made with citron vodka, pomegranate liquer, fresh ginger, lemon juice, simple sugar and grapefruit juice. But overall it was just too sweet for me. The fresh ginger could be the nice kick that would bring a surprise, but it was buried by the sweet fruitiness. I would use some freshly grated ginger and grapefruit zest to make the drink a bit more exciting like how it is named.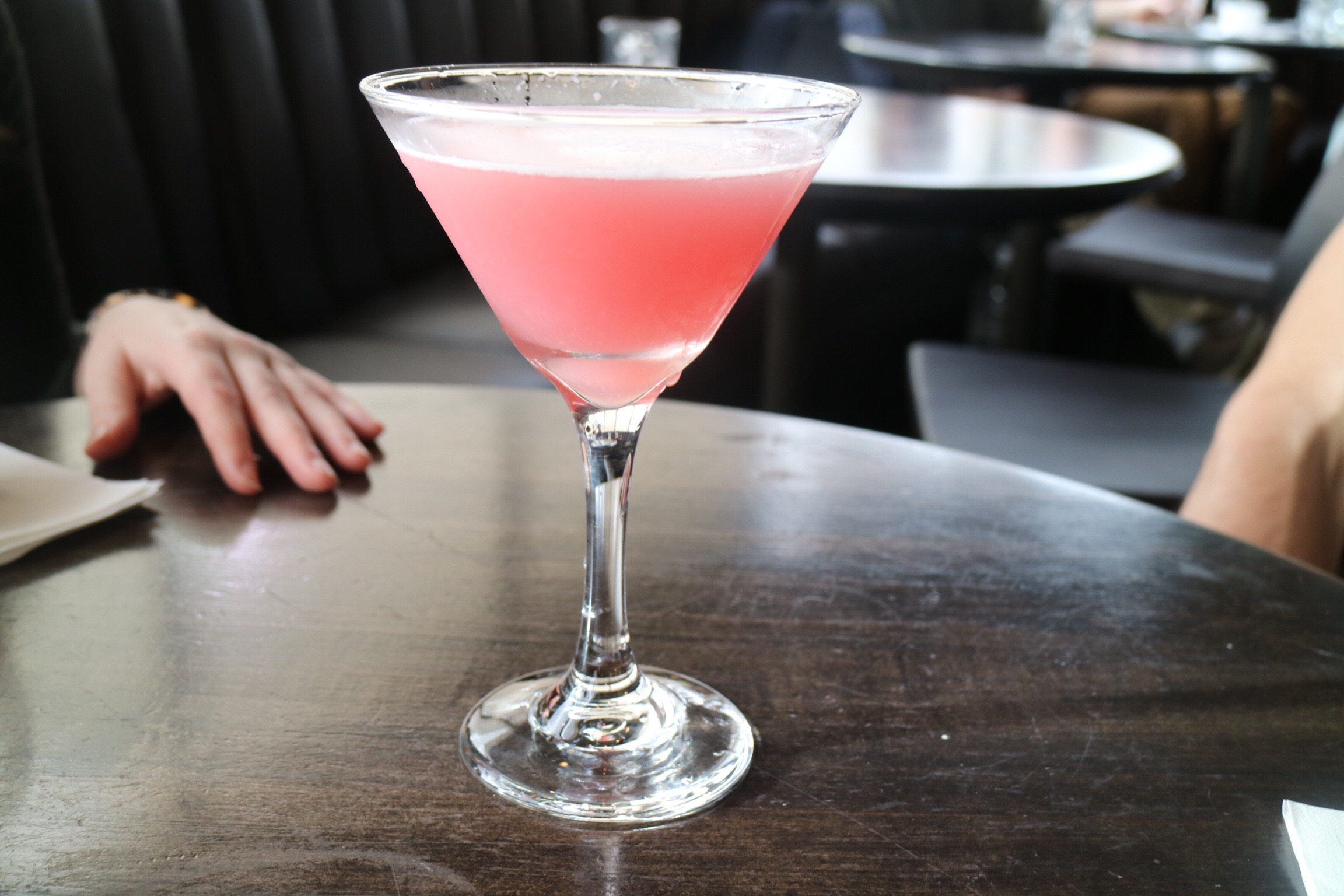 Kristina is a fan of the Old Fashioned, but she was disappointed at the version ($9) here. The classic cocktail is all about cocktail science, as the ration of bourbon and bitters is crucial. Unfortunate, the cocktail came out a little too harsh and bitter, and the taste of the bourbon was lost.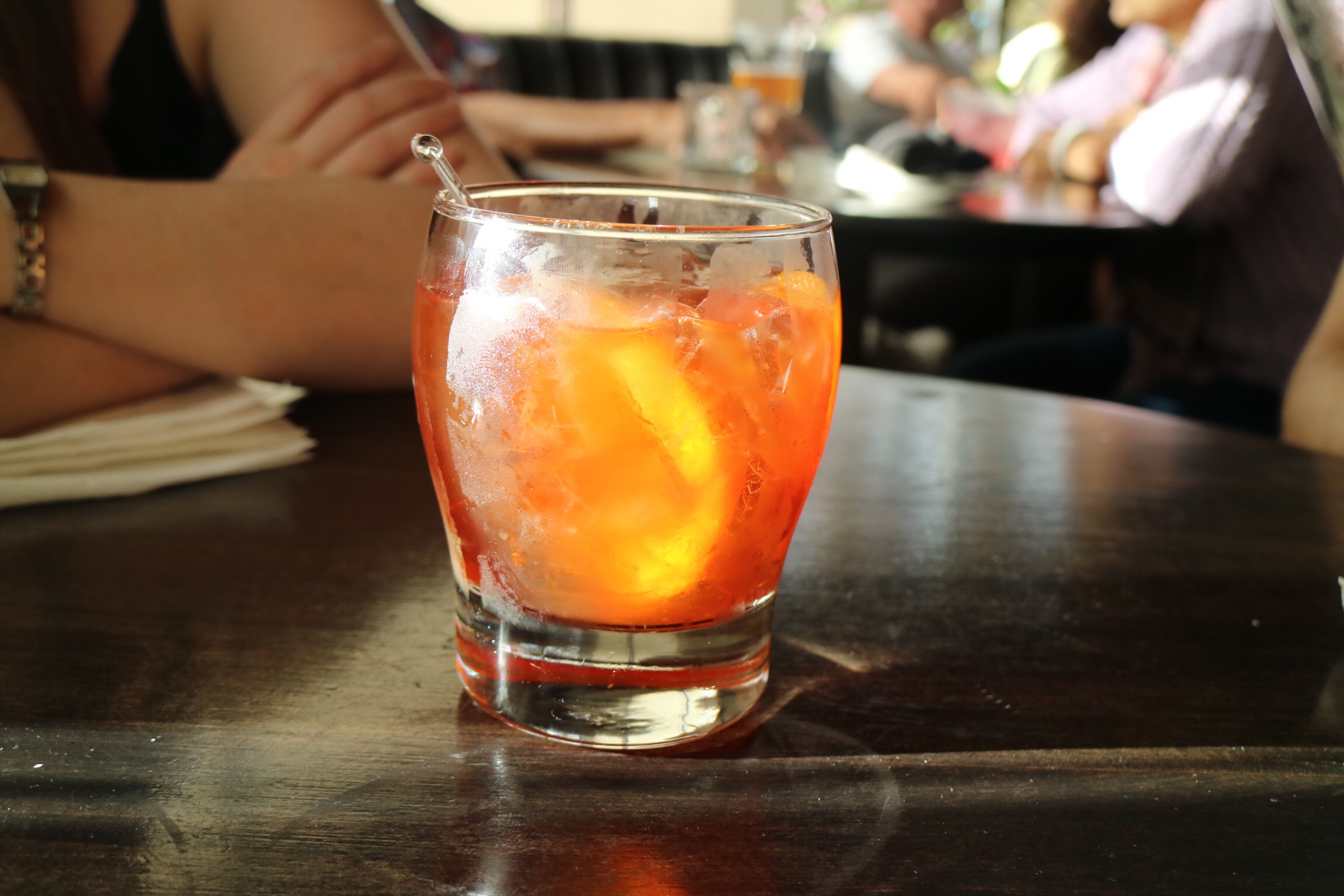 Rick enjoyed his Moscow Mule ($9). I like the quality of the ginger beer they use here, but I could settle for a less sweet version.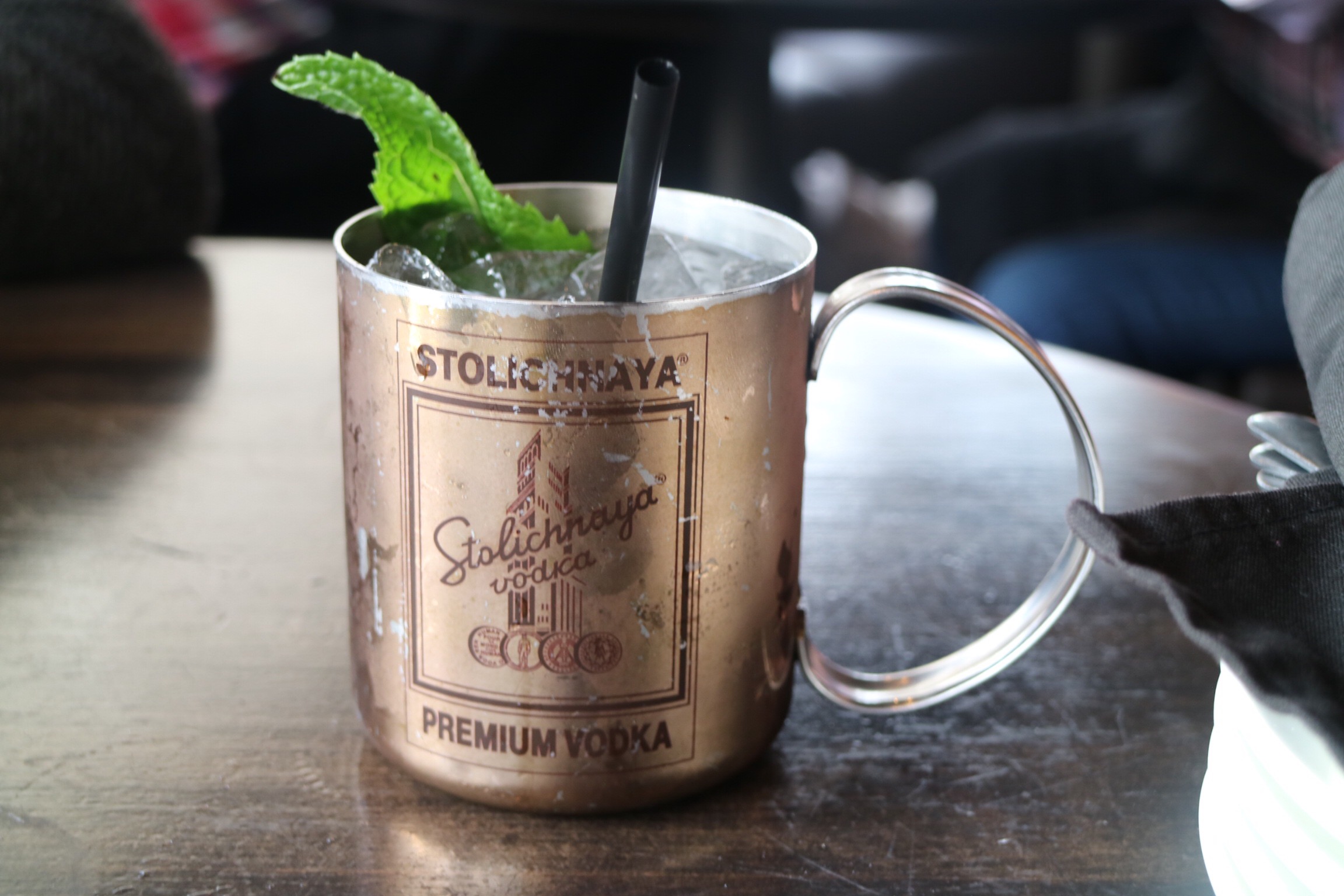 The Honeymoon ($9) features gin, cointreau, Alize gold, grapefruit juice and honey, garnished by fresh basil. I still found the cocktail a little too sweet for my liking too as Alize Gold has such a powerful sweet flavour.  However using fresh basil was a nice touch.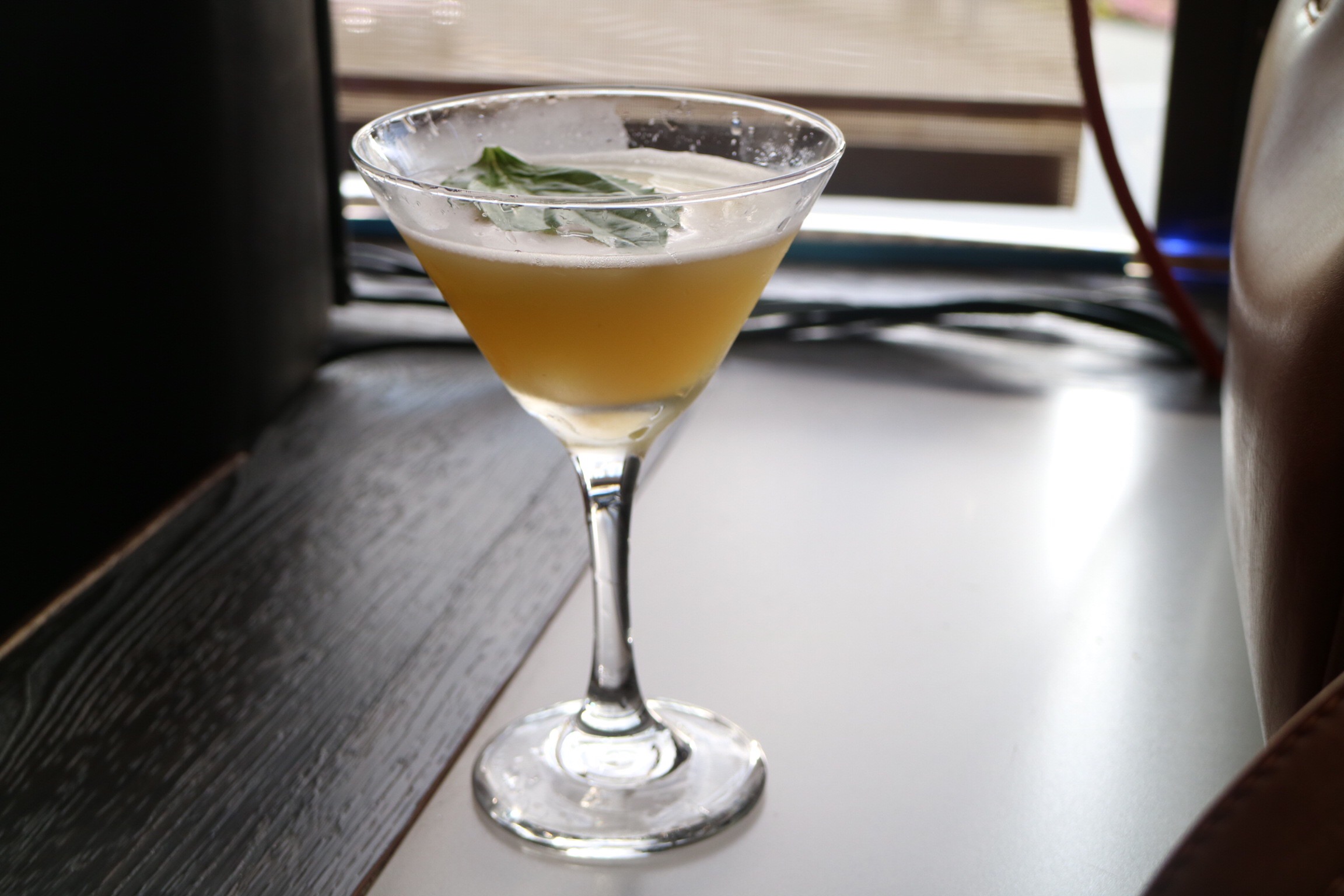 Visually, Maggi's Bayside Breeze ($9) was pretty awesome. Mixed with vodka, gin, blue caracao, lemon, simple sugar and pineapple, and garnished with fresh mint, the drink tasted like a very strong pineapple flavoured cooler to me. It was lacking of some natural fresh flavours.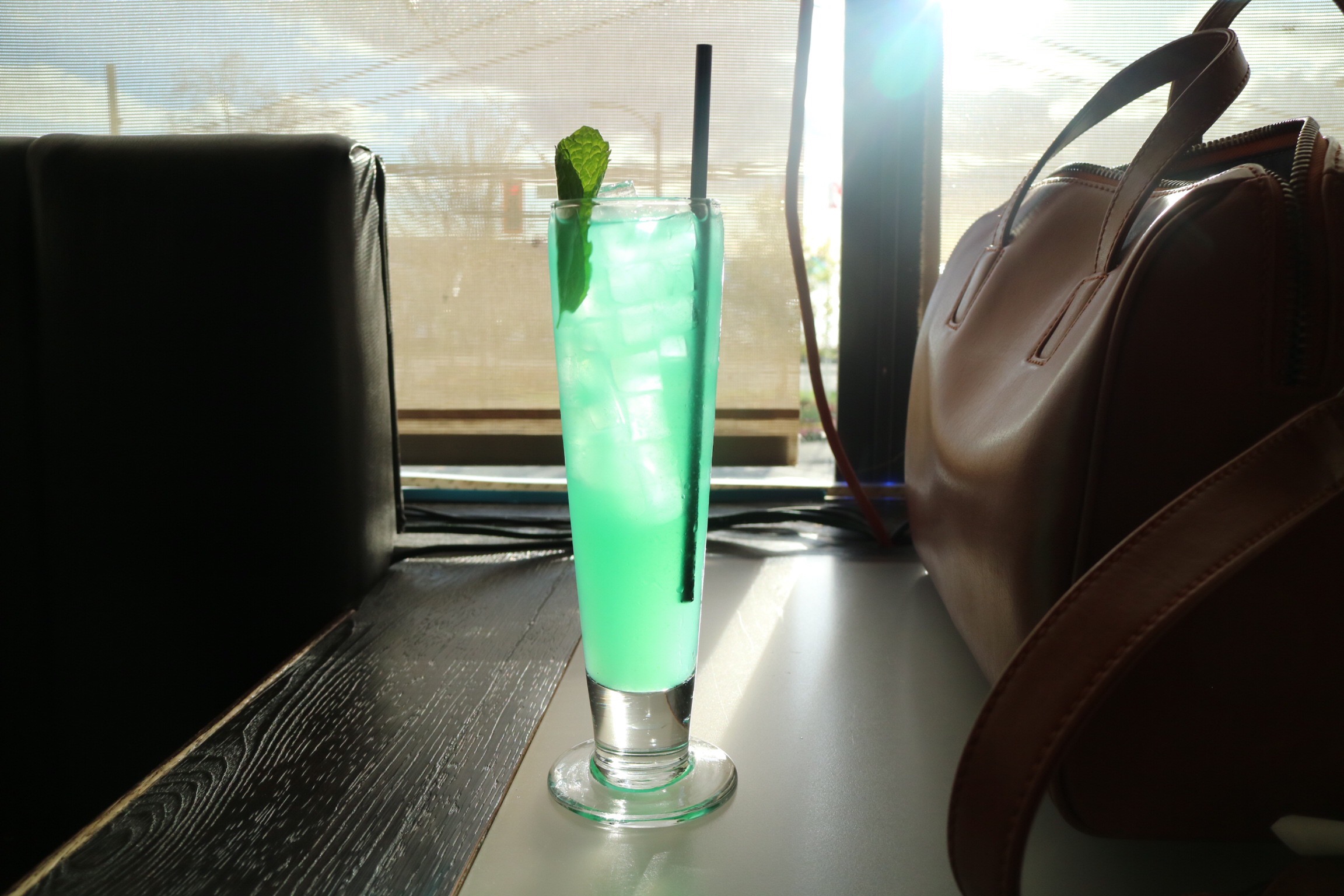 Although the cocktails are slightly underwhelming, we enjoyed the food.
The Beef Carpaccio ($16) features paper-thin slices of beef tenderloin, which is coated with a harissa rub then slightly seared, topped with roasted garlic aioli, arugula and toasted pine nuts. This is a very delicate dish. Although I usually find tenderloin has less flavour than other cuts of beef, the flavours of all other components make up for it.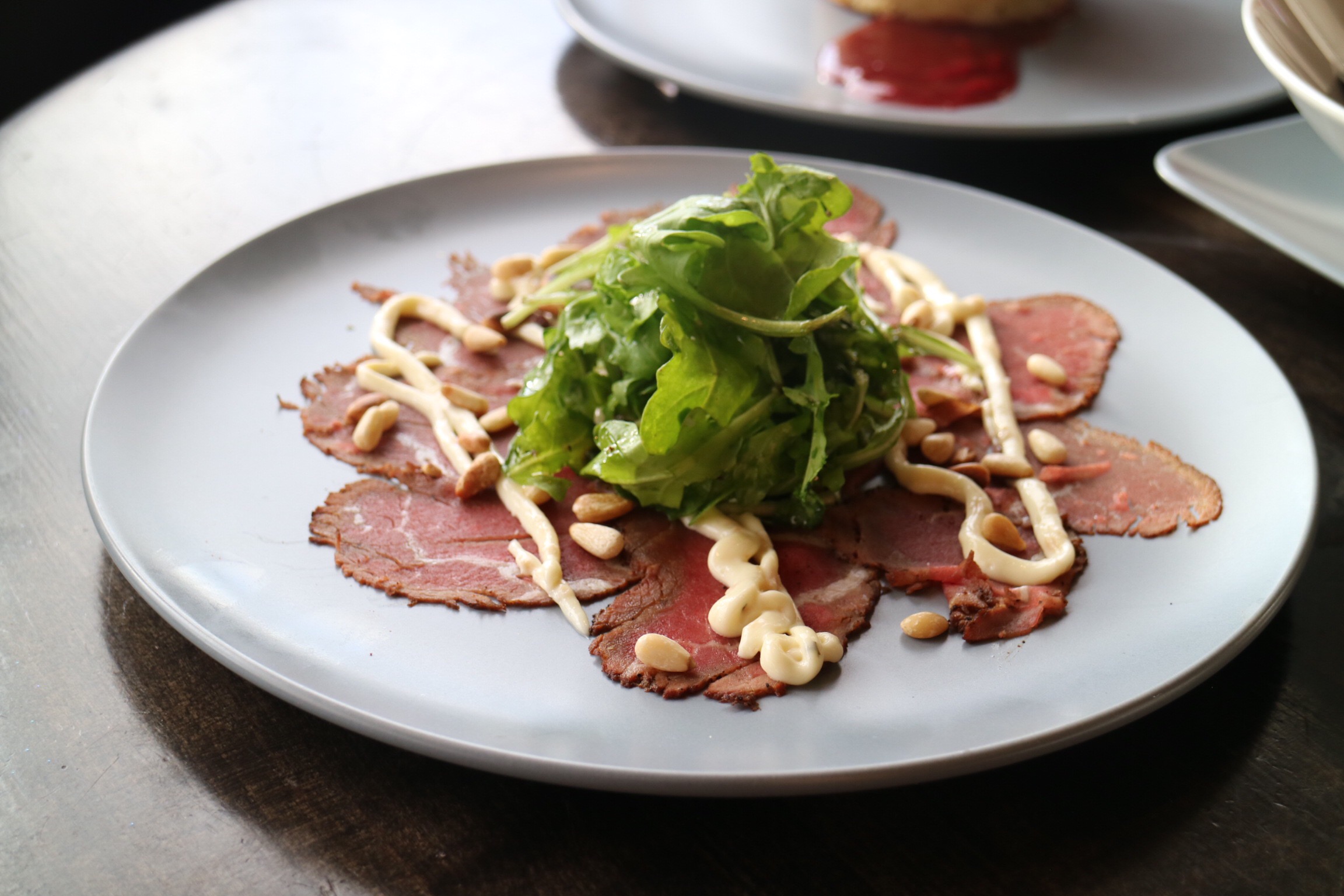 We all agreed that the Steamed PEI Mussels & Frites ($16) was super flavourful.  The sambuca & tomato sauce was quite unique, as the fennel/lickerish flavour in sambuca was quite subtle. The super skinny fries were flavoured with garlic, making it the perfect complement to the sweet fresh mussels.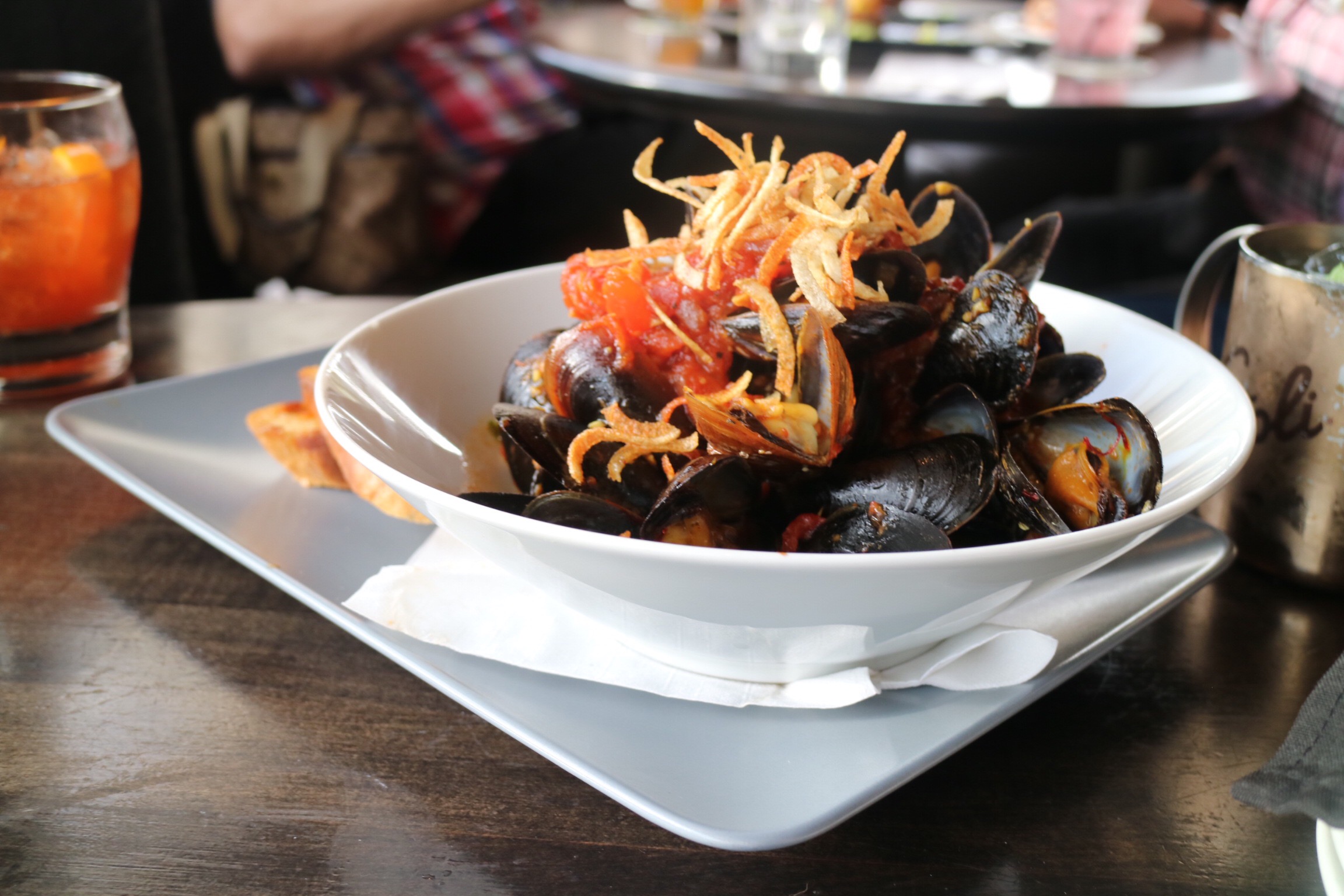 My personal favourite was the Pan Seared Coho Salmon ($16), as it was an elegant dish with a lot of finesse. The salmon fillet was perfectly seared on top of a basil potato pancake, topped with a pear & apple slaw, and finished with a cranberry gastrique.  All the visual details and the combination of flavours have made the dish incredibly enticing.  And for $16, this makes a great healthy dinner.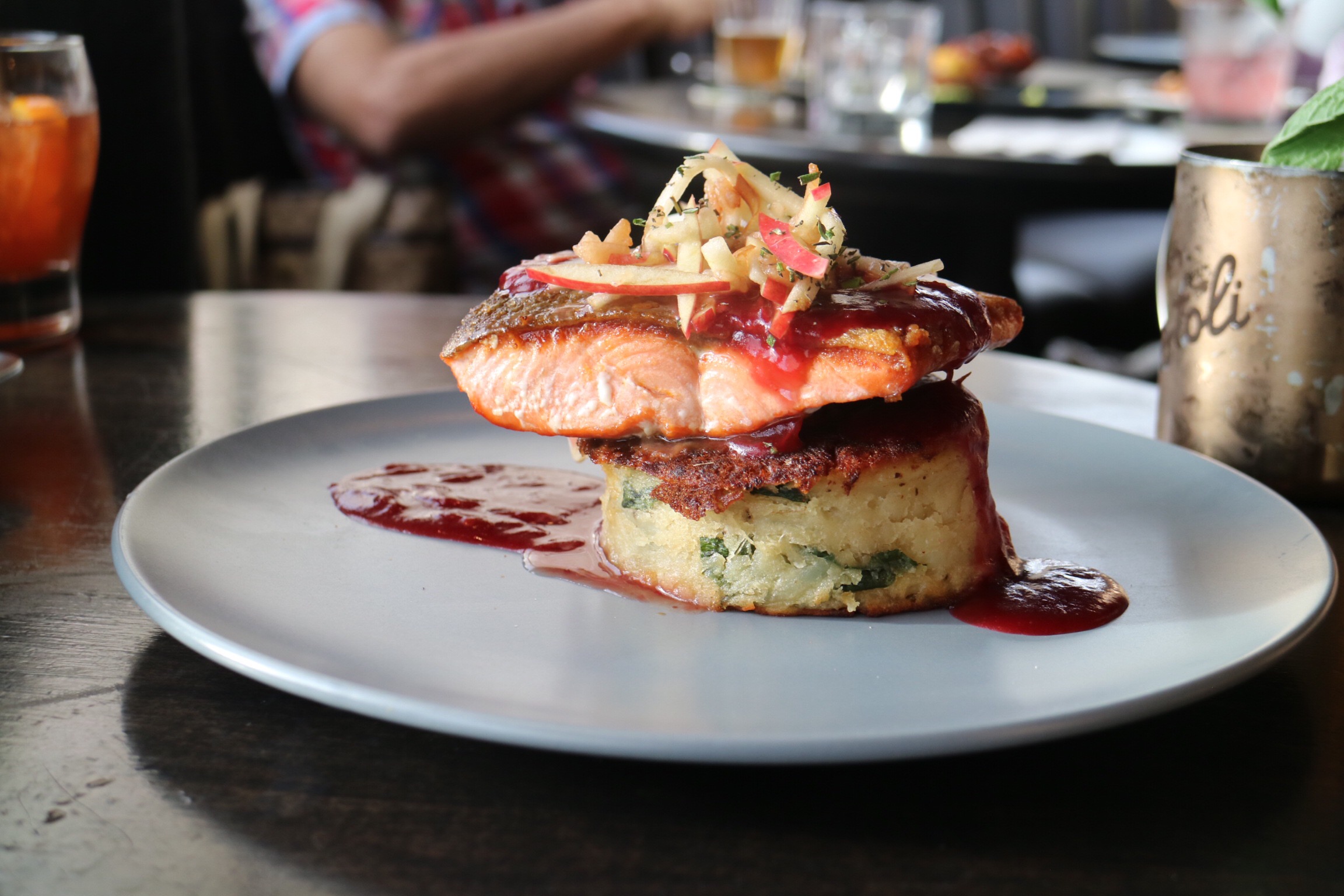 * Food and beverage tasted in this post were complimentary. Opinions are on the reviewer's own.
Website and menu:
More reviews:
Location: