"Our Mexican food is so authentic, Donald Trump would build a wall around it"
I saw this sign in front Chihuahua's Mexican Grill on my way to meet up with Pascal for lunch, and I chuckled. Well they definitely got my attention. When we found out the new Peaceful Restaurant in Downtown had not opened yet, I suggested this Mexican joint to Pascal.  As a fan of spicy food, Pascal joyfully agreed.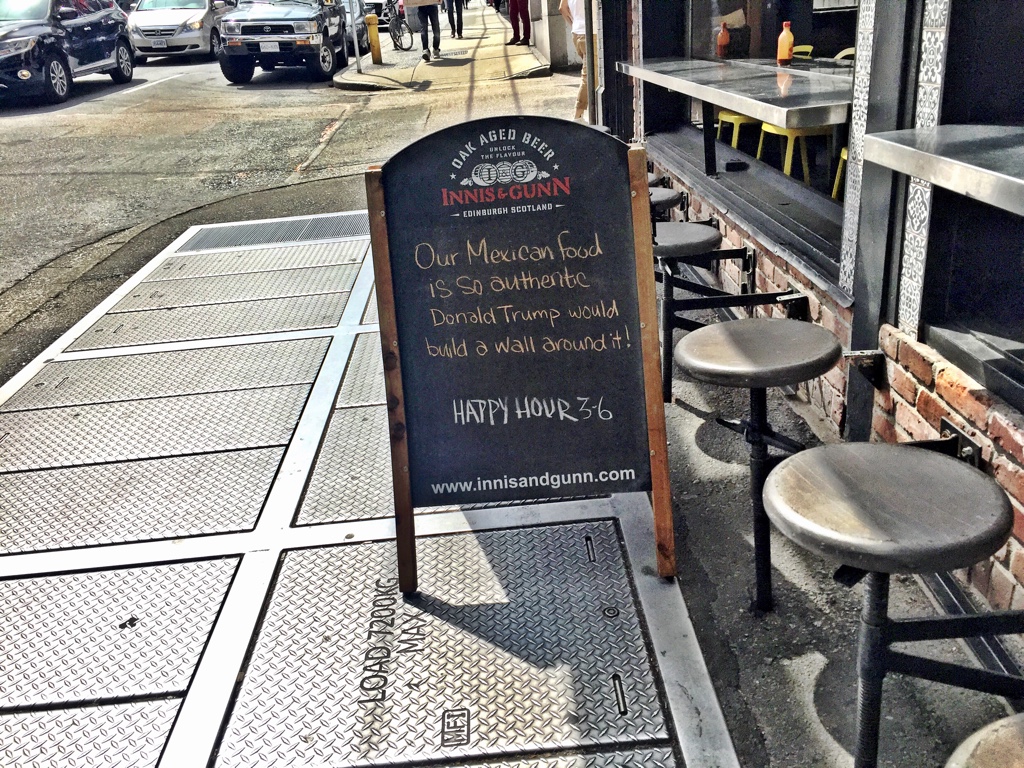 Cool Restaurant Space
I was liking the details inside the Chihuahua's, although not too crazy about the name of the place. The decors with metallic accent were quite slick and modern. I felt like being at the Hard Rock Cafe for happy hour. The food menu was displayed on huge LCD TV screens, which would come in handy when they flip the whole space into a hockey or world cup night. Apparently they serve a variety of premium tequilas as well, so it got the party spot stamped all over the place.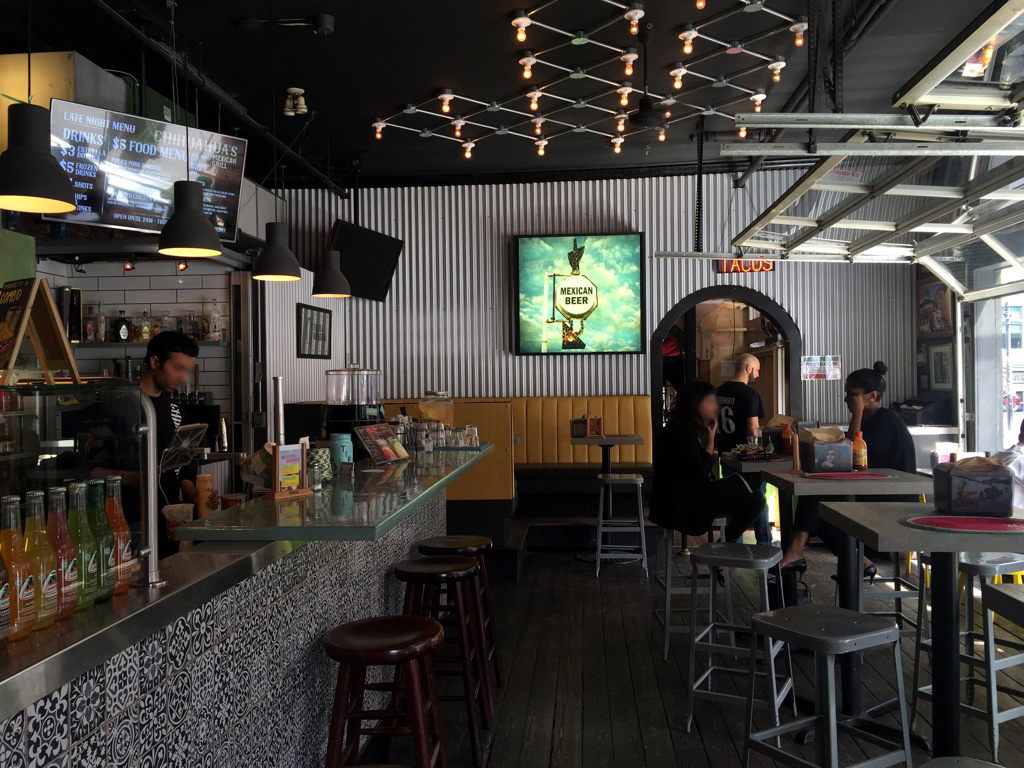 What We Tasted
The tacos are assembled and served in canteen style, similar to what they do at other Mexican fast food joints like Chipotle or Red Burrito. The price was not bad – 3 double-tortilla Tacos for $9. Only $3.95 for adding a Jarritos soda and a side combination from either rice and beans, or chips and salsa.  We both ordered all 3 of their meat tacos: Barbacoa (beef), Carnitas (pork), and Pollo (chicken). I asked for most of the vegetable toppings except the messy looking finely chopped iceberg lettuce.  If I closed my eyes, I really couldn't tell which one I was eating.  They somehow managed to cook the different meats to a same texture, which was kind of tough and slightly chewy. The spices and seasoning on the meats were the same too. Although they already put hot sauce on my tacos, I didn't find it spicy at all. Pascal had to pour more house made chili sauce on top of them to please his palate.
Since the tacos were pretty big and we were quite full after finishing all 3 of them, we barely touched the side dishes.  And just for a little taste, I found the salsa, the black beans and the rice all were lacking of flavours.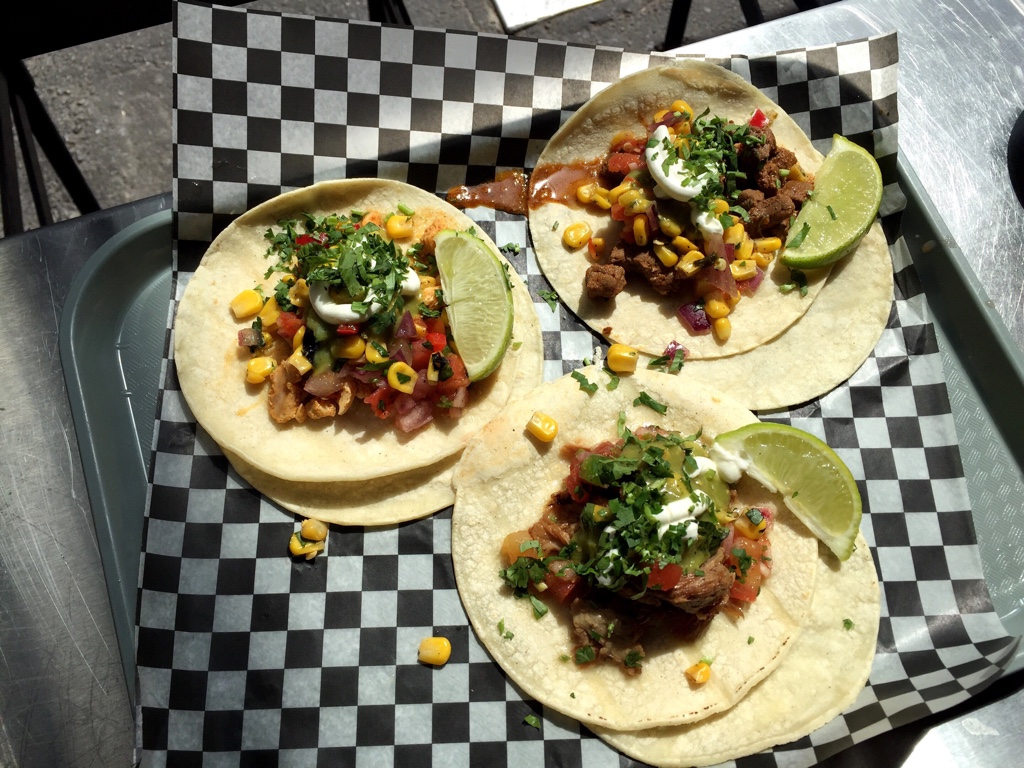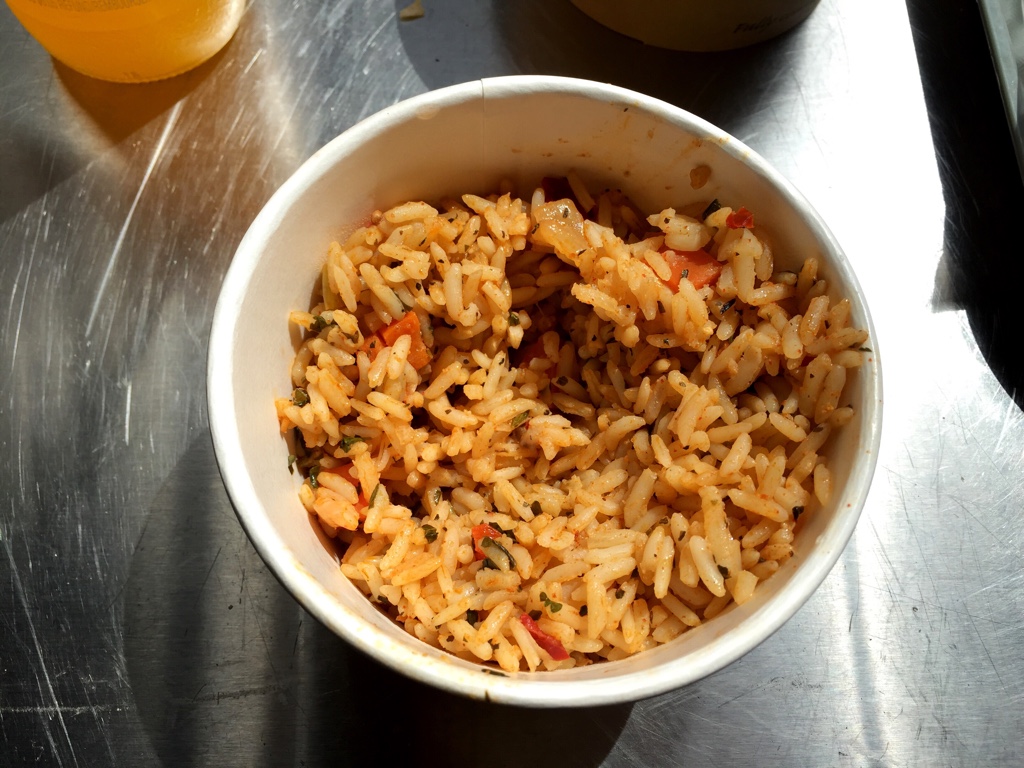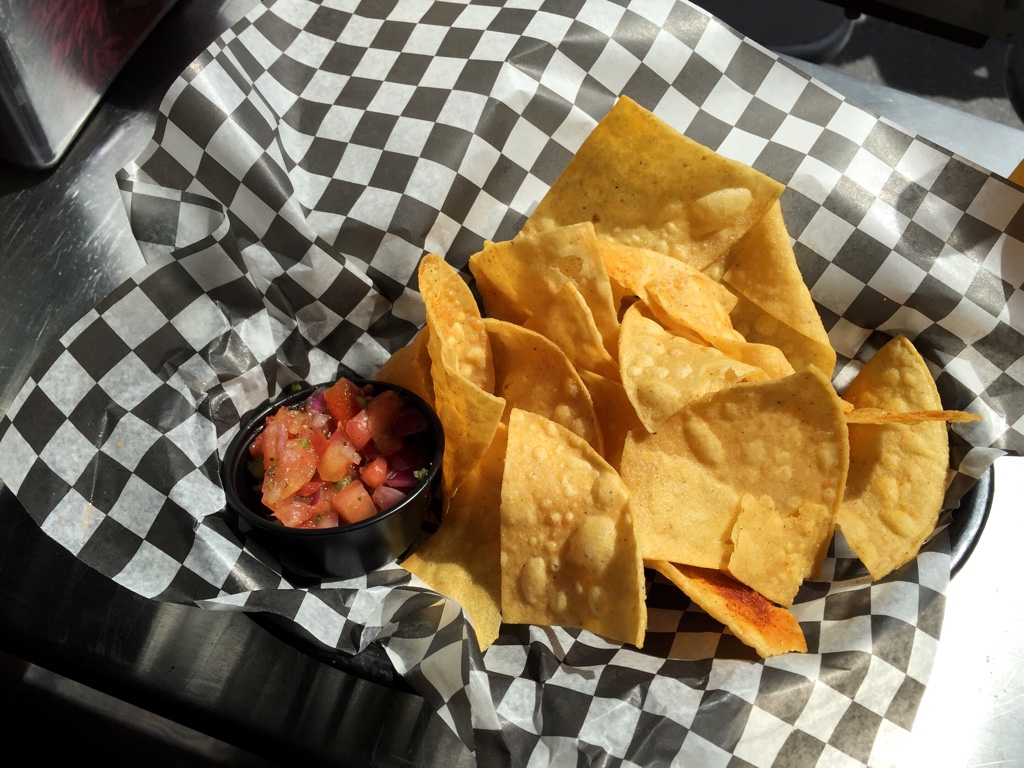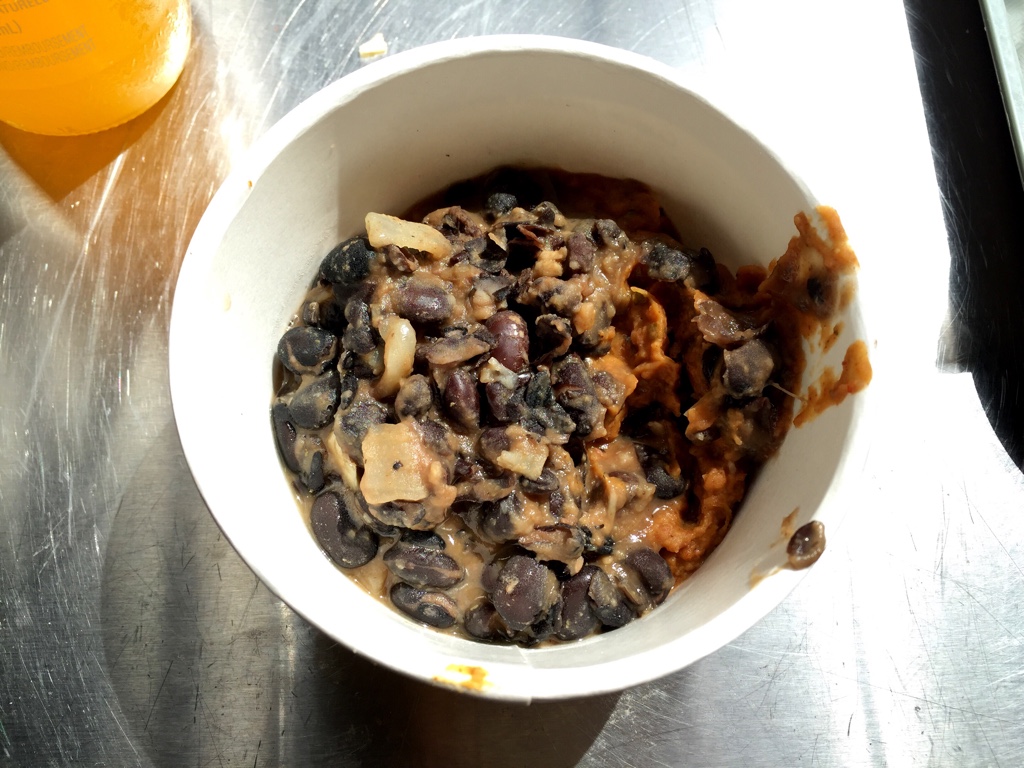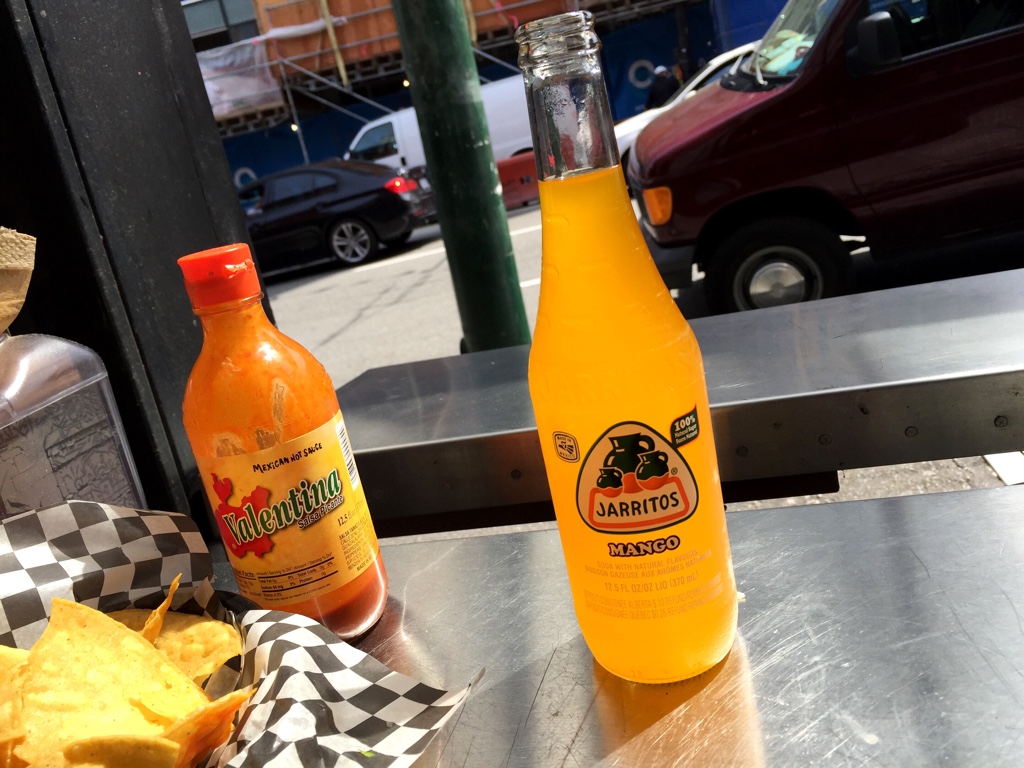 Overall
I was impressed by the trendy bar interior, and I could imagine myself having drinks and  a good time during happy hour here. But the food was just underwhelming and kind of disappointing actually, especially after seeing the sign of "Our Mexican food is so authentic, Donald Trump would build a wall around it". Are you sure it's your food, not the tequila? But anyway, for much better tasty tacos in Downtown, I'd rather go to La Taqueria or Tacofino.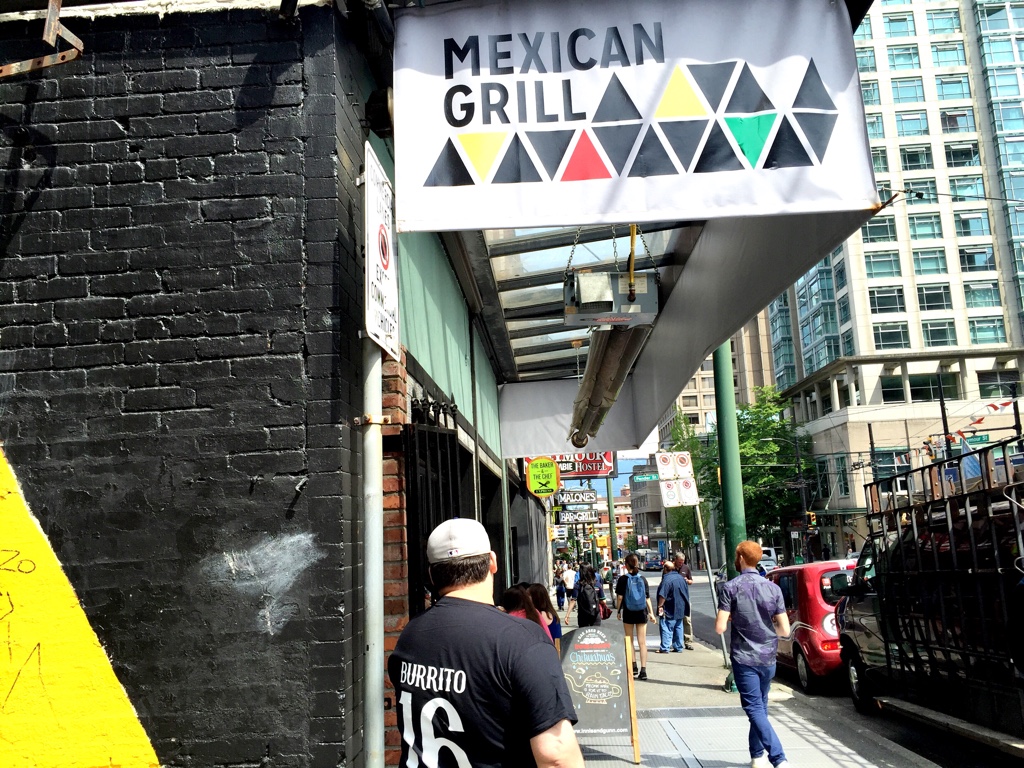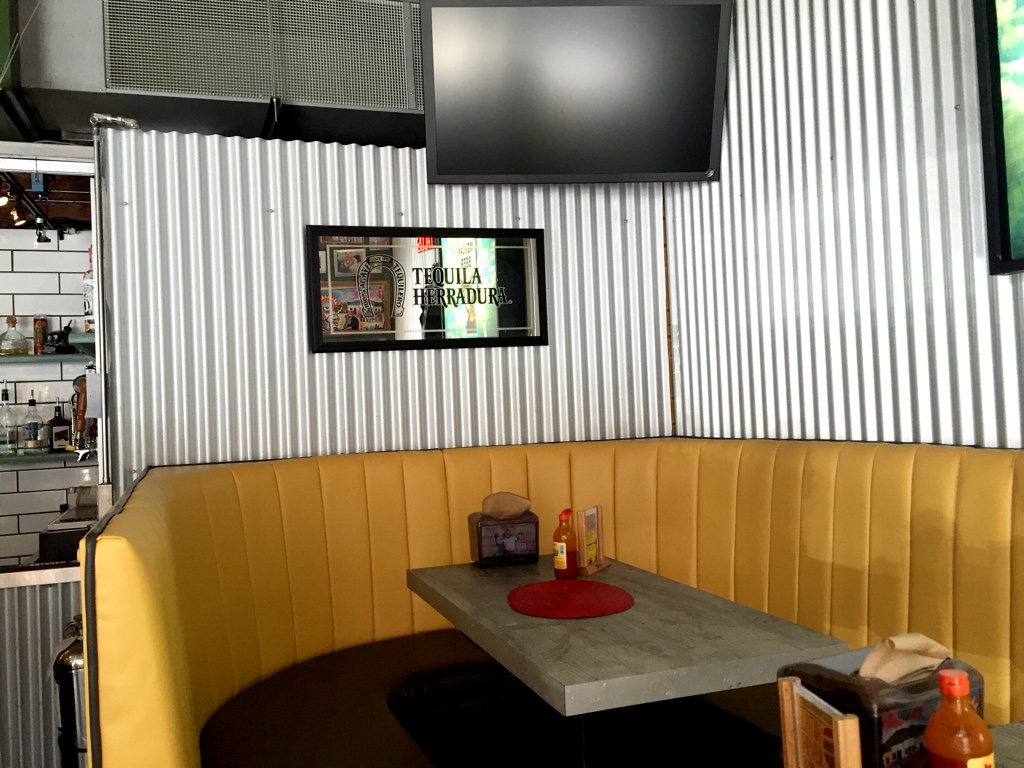 Website:
http://chihuahuasmexicangrill.com/
Menu and more reviews:
Location: