Cartems Donutery in Heritage Building
I reluctantly skipped dessert and left Savio Volpe with my food blogger buddies, Kristina (Food Wench from Drunken Noms), Areta (Foodgressing), and Hanson (Nosh and Nibble). I kind of wanted to have some dessert there for a more complete experience at this awesome Italian eatery. But my buddies clearly had something else in mind for dessert. A few minutes later, I found myself in front of Cartems Donutery on Main Street, the second and latest location of the popular dessert parlor. I took a couple minutes to admire the metal-and-brick store front, a part of a handsome 103-year-old heritage building, the Ashnola Apartments.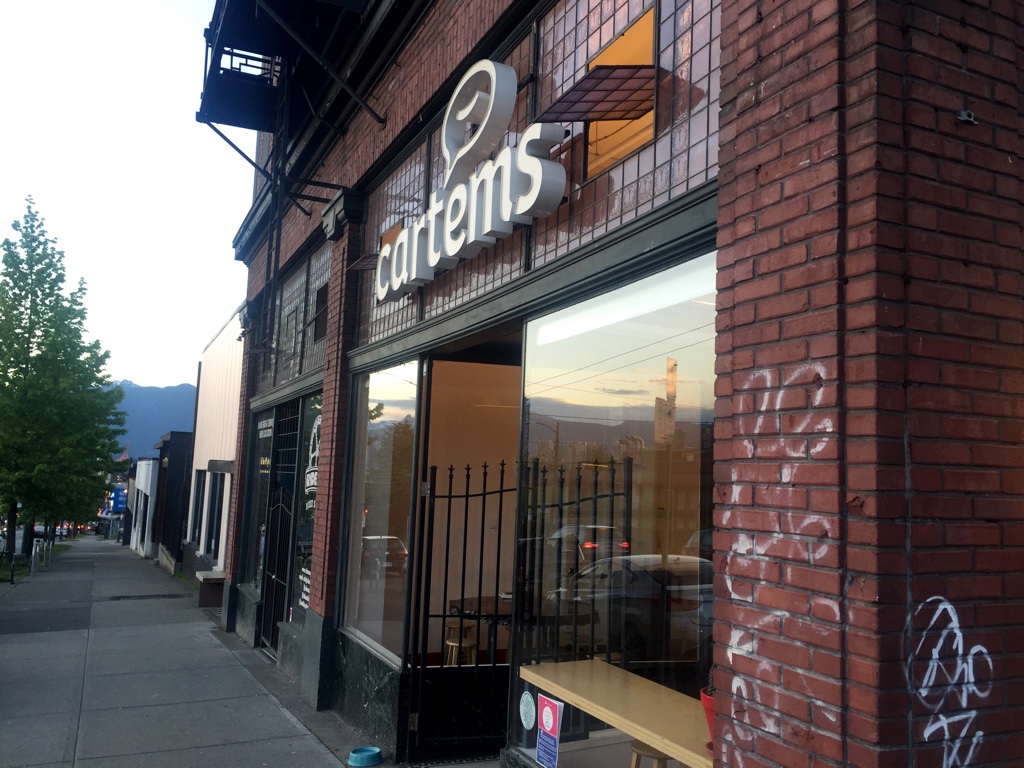 What I tasted
There are 2 kinds of donuts, Rings and Stuffies (or filled donuts), priced at $3.25 and $3.75 each respectively, but when you purchase 6, you could have a mix of both kinds for only $18. We went for the deal without any hesitance.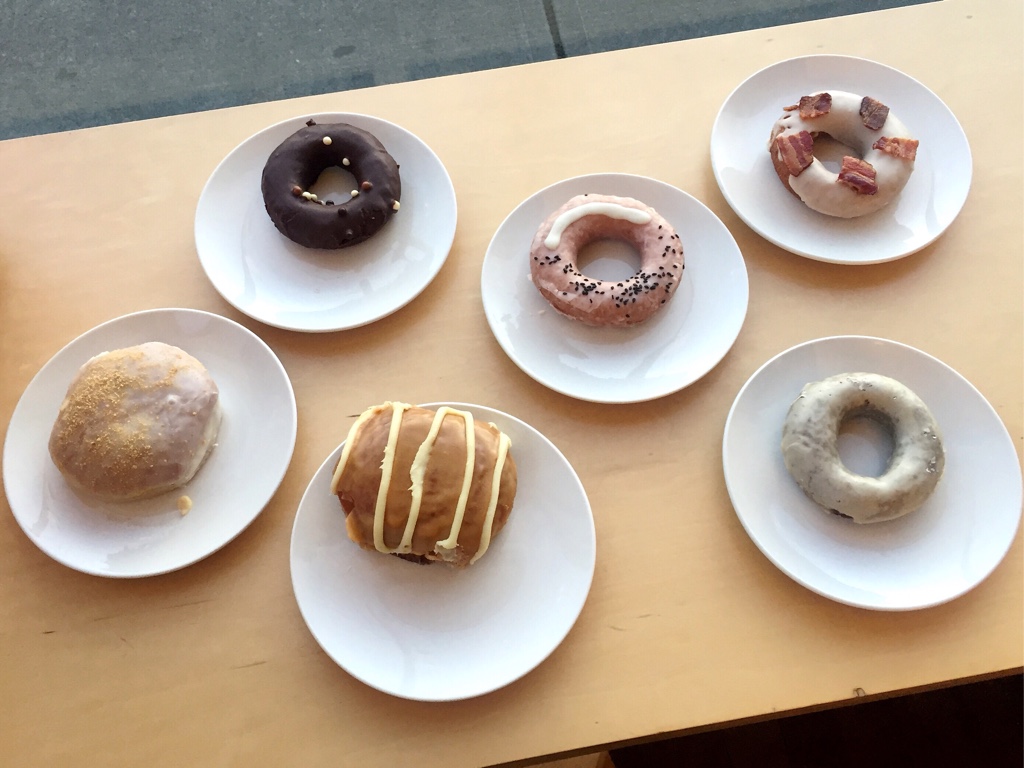 The donuts were all pretty tasty. The Triple Chocolate Treat was not as super rich as I expected.  Maybe they were going for the dark chocolate taste for the more sophisticated profile. I was definitely digging this one as I am a fan of dark chocolate.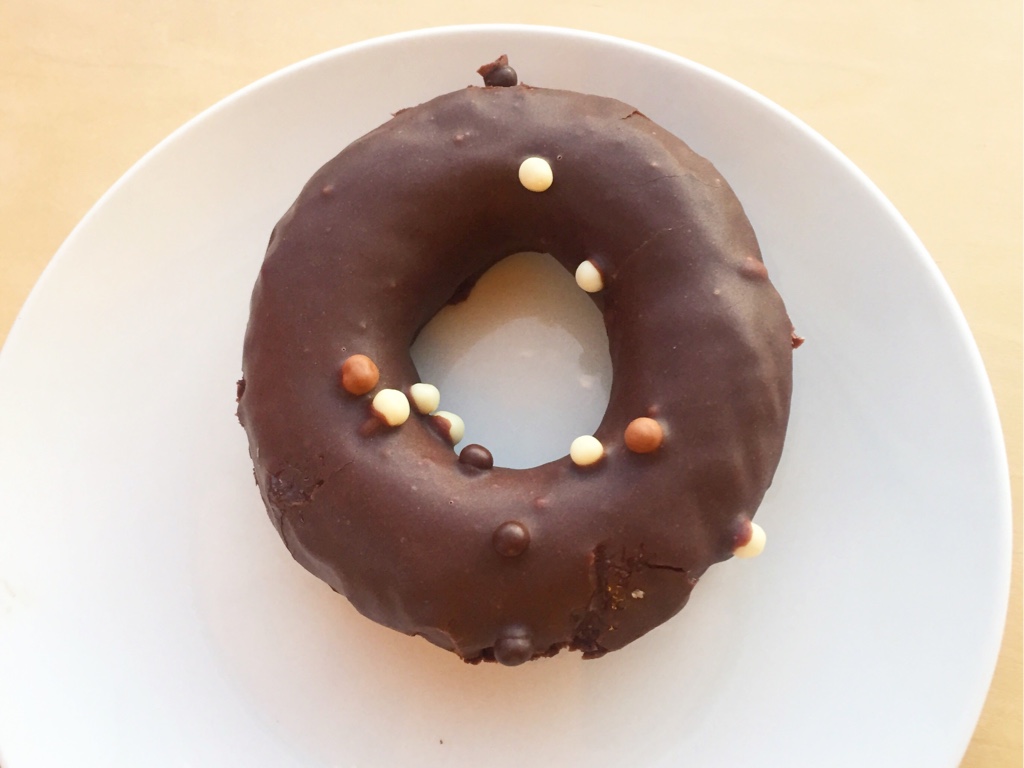 I had the Whisky Bacon at their downtown location a while ago. This is a classic example of having savory components to offset the sweetness and achieve a more balanced taste. In this case, the subtlety of whisky and the double smoked bacon worked for me.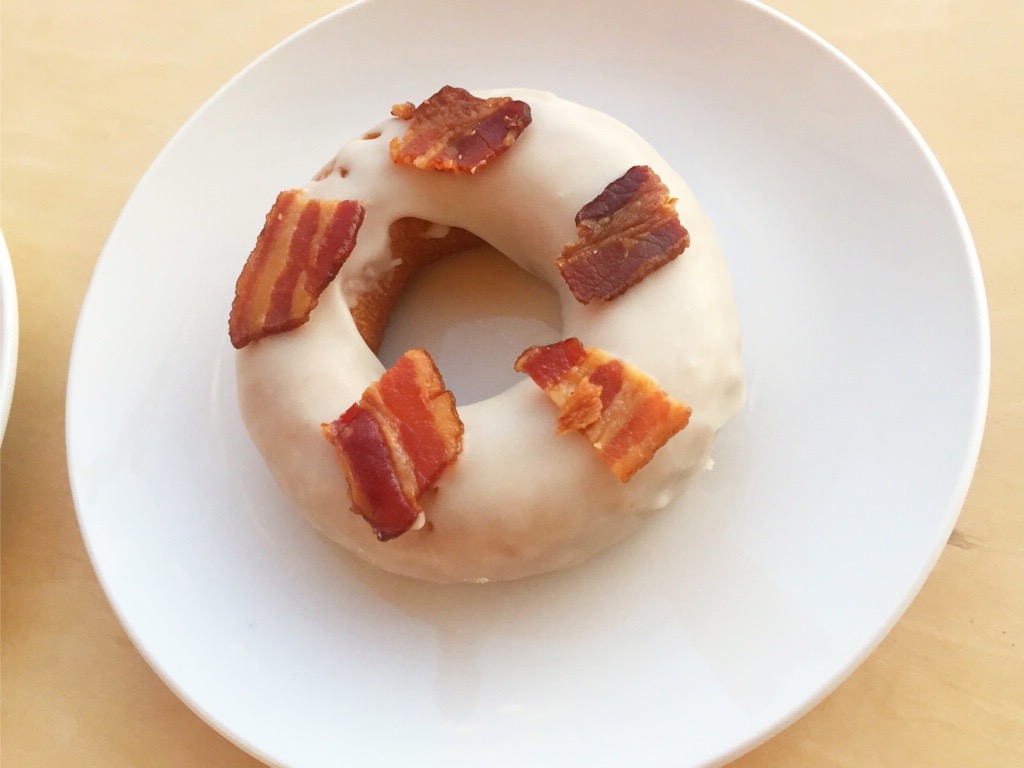 Compared to the Earl Grey that I'd had before, the London Fog had a slightly stronger bitterness but less exotic aroma. Despite the attempt of  balancing the sweetness with the tea flavour, I still found it quite sweet.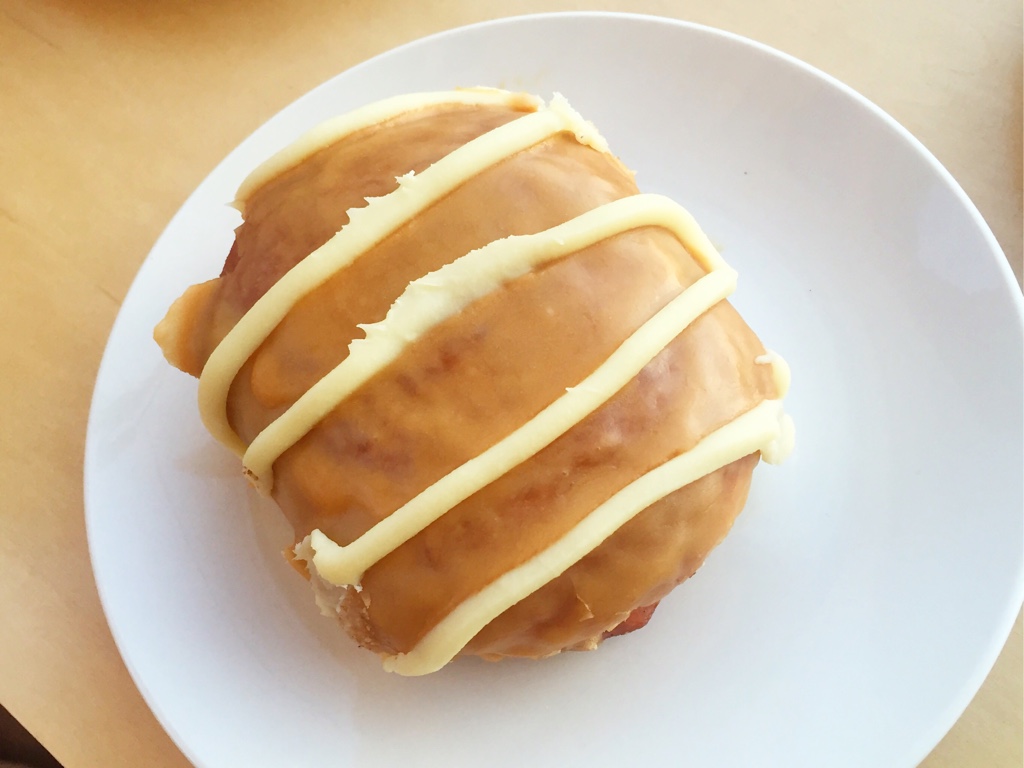 Although not a huge fan of Key Lime Pie, I actually didn't mind the Key Lime Stuffie, one of their monthly featured donuts.   I could taste a subtle amount of citrusy from key lime working its way to counter the sweetness of the donut.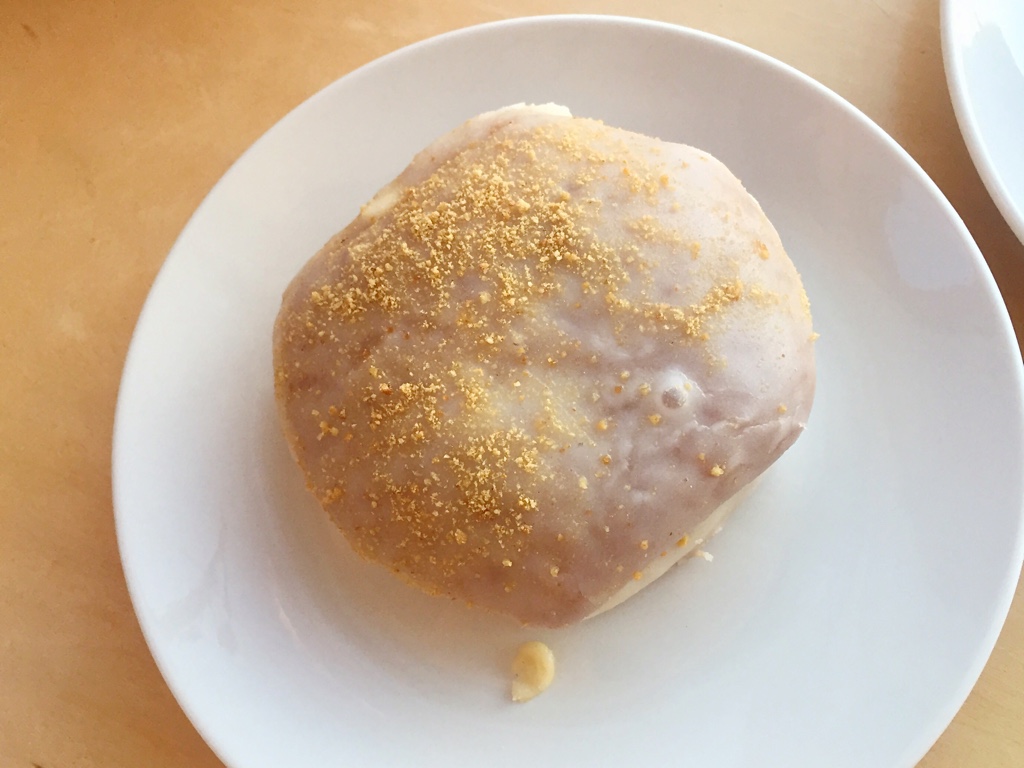 As I was expecting the salt in the Salted Caramel to work the magic complementing the sweet flavour, I think they could use a little more salt. The overall flavour of this donut is not as memorable.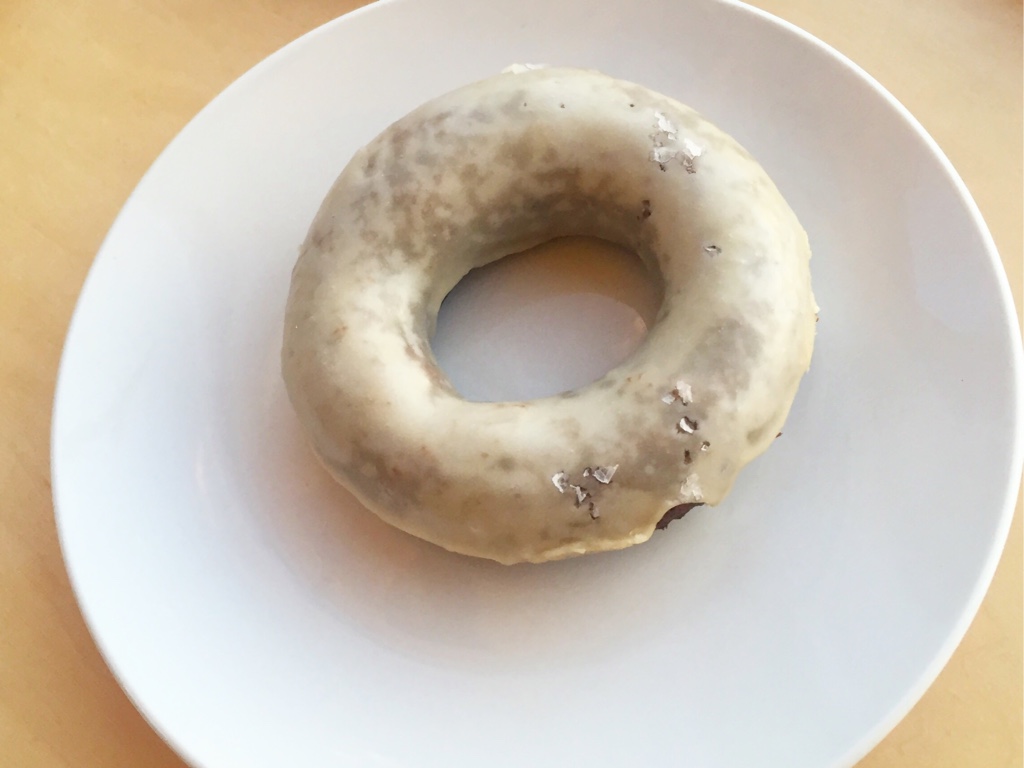 Finally, the whimsical looking Watermelon donut, another featured donut of the month, was coated by a watermelon glaze and was supposed to taste like watermelon. But maybe at this point, my taste buds were getting a little exhausted from rounds of sweet treat tasting, and I just couldn't taste the watermelon like buddies did.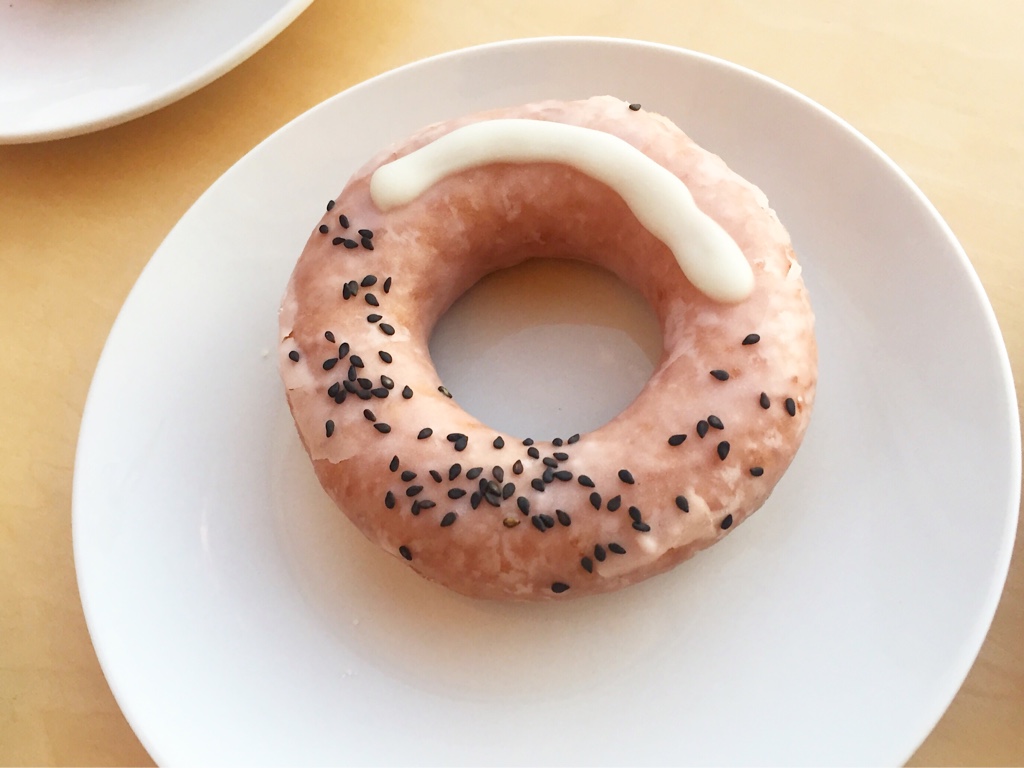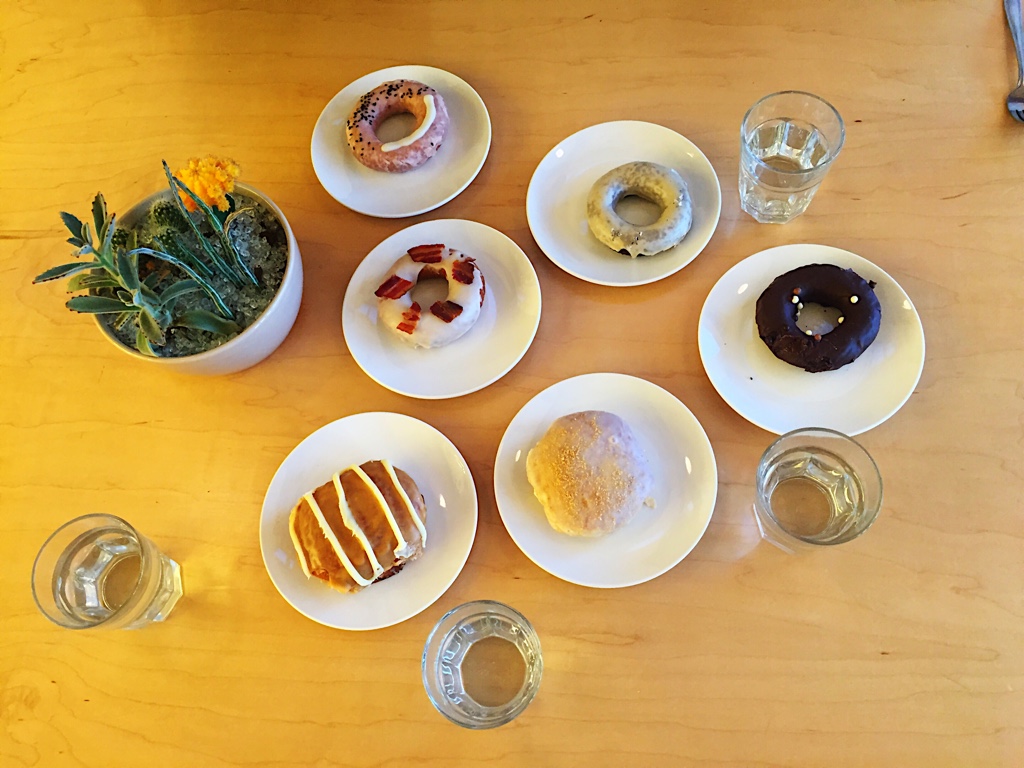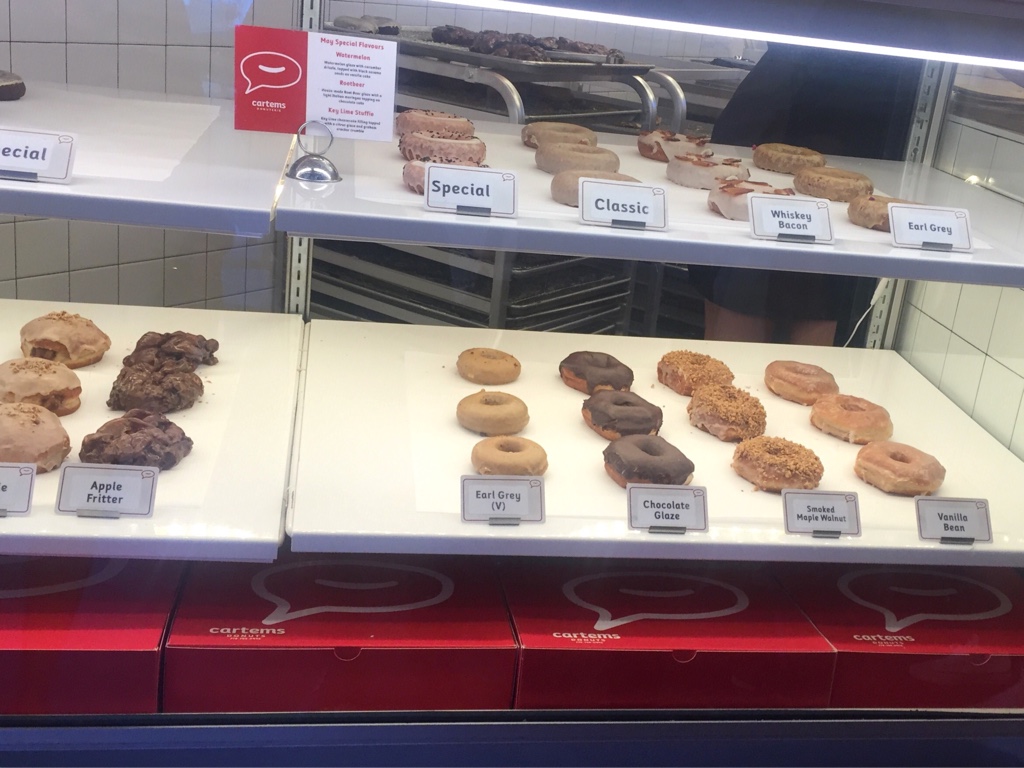 Last Words
For a long time, I couldn't quite get North Americans' obsession with donuts, then I began to understand the satisfying comfort from the right amount of sweetness, a chemical rush to cerebrum that becomes the sensation of happiness. I was pretty happy after the visiting Cartems, their donuts aren't all just sugar and cream, but also with sophisticated flavours that uplift the experience of enjoying a popular confection. That being said, I still find donuts a little too sweet and rich for me in general. But I definitely recommend this place for anyone who has a sweet tooth, and who likes to receive pleasant surprises in their sweet treats.
Website and menu:
More reviews:
Location: