In recent years, the addition of different Chinese regional cuisines in Richmond has diversified the local Chinese food scene. And yes we still have a the best Chinese food here outside of Asia, especially Cantonese food. But it's interesting to see that the Cantonese cuisine has also diversified into smaller regional ones. Hong Kong-style cuisine is no longer dominating, and more and more restaurants are inspired by the methods and cooking styles in China's other Cantonese regions, such as Guangzhou, Shunde, and Zhongshan. Some of my favourites are of this category, such as the Sea Harbour and Yue, both influenced by the cooking from Zhongshan in the Cantonese province. And this time I paid a visit to one of the most popular one, Chef Tony with my cousin from San Fran.
Chef Tony has been praised by the local food critics and won "Best Chinese" at VanMag's Restaurants 2019. I always heard about how good their dim sum, especially from my mom, as they are really keen on supporting the local Chinese community by offering a good senior discount, which is worth mentioning for their contribution to the community.
I had not tried this place just because of their long lineup on the weekends was infamous. But this time I found a good excuse to visit and I could deal with visiting on a weekday morning without a lineup. However, although there wasn't much a long wait, the restaurant was still pretty packed.
The presentation of the dim sum here is impressive. While exhibiting traditional flavour of classic shrimp "har gow" dumping, the Cuttlefish Shrimp Dumpling here is stunning with shiny black dumpling skin topped with a few gold flakes. The Black Truffle Pork & Shrimp Dumpling, is injecting a shot of umami flavour from black truffle into the conventional "siu mai" dumpling.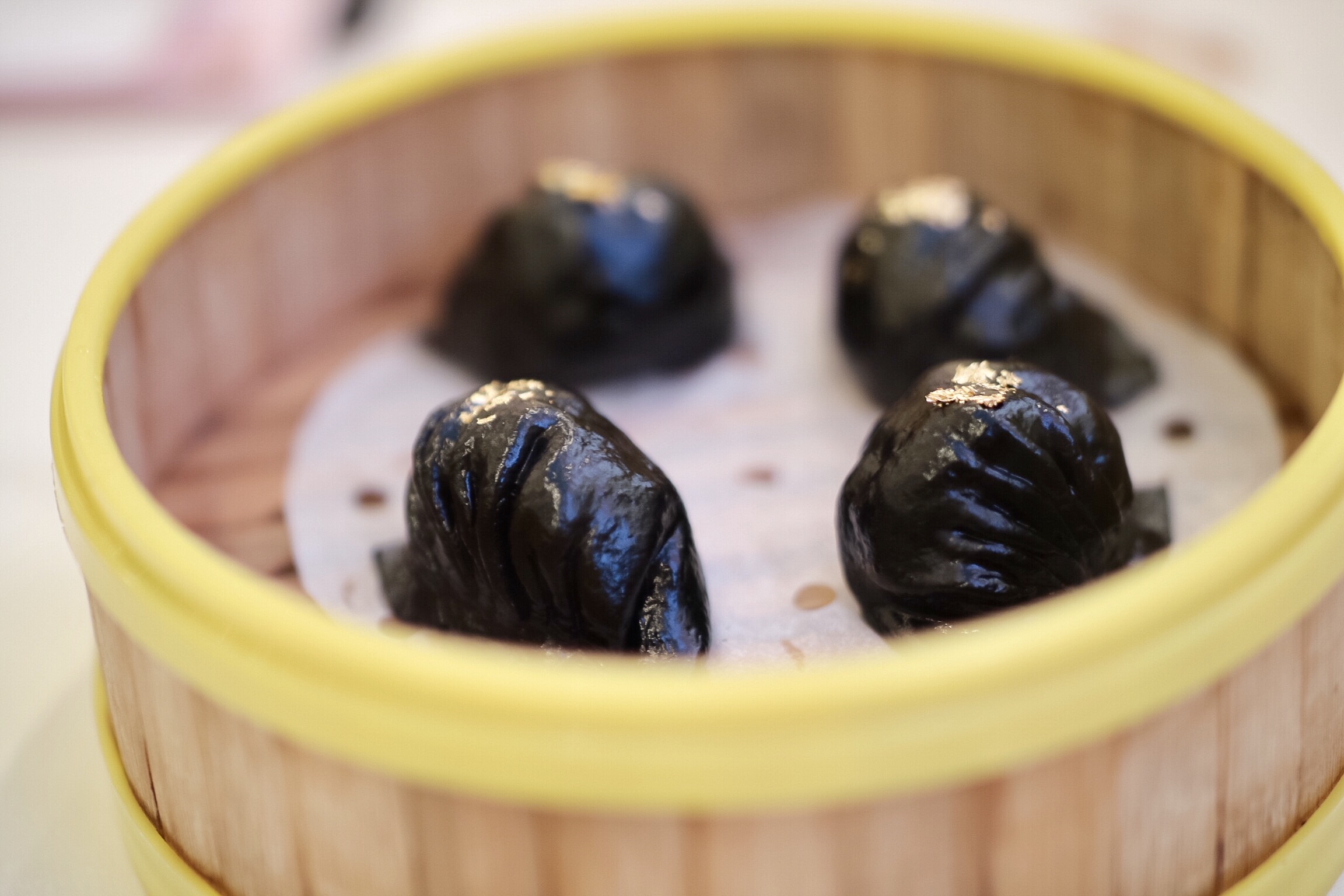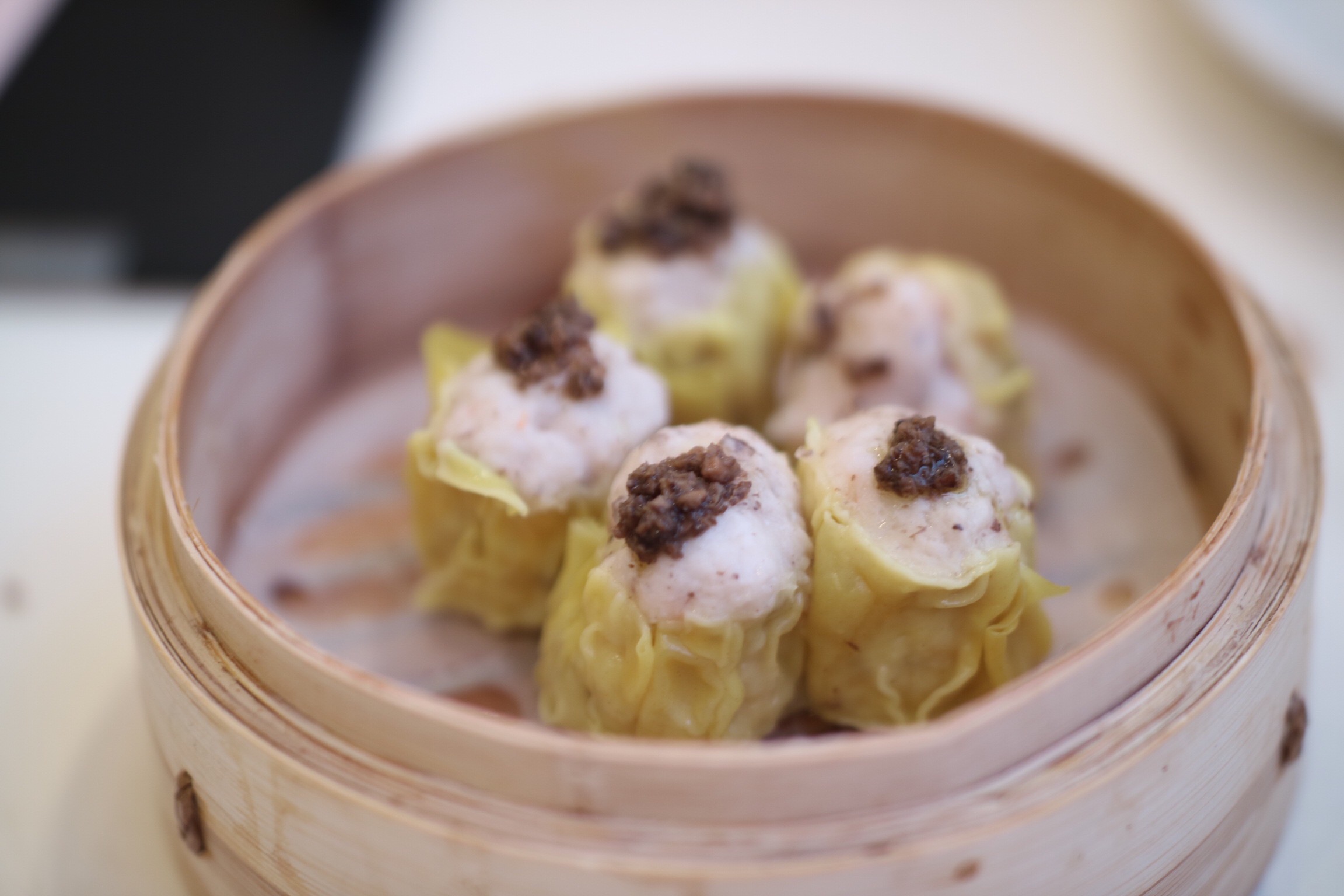 The Baked Mixed Mushroom Pastry is clearly inspired by mini chicken pie but sounds a lot of healthier as a vegetarian option. The jumbo scallops in the Scallop Rice Noodle Roll are so fresh and tasty that eating dish almost does not require the usual,  added soy sauce.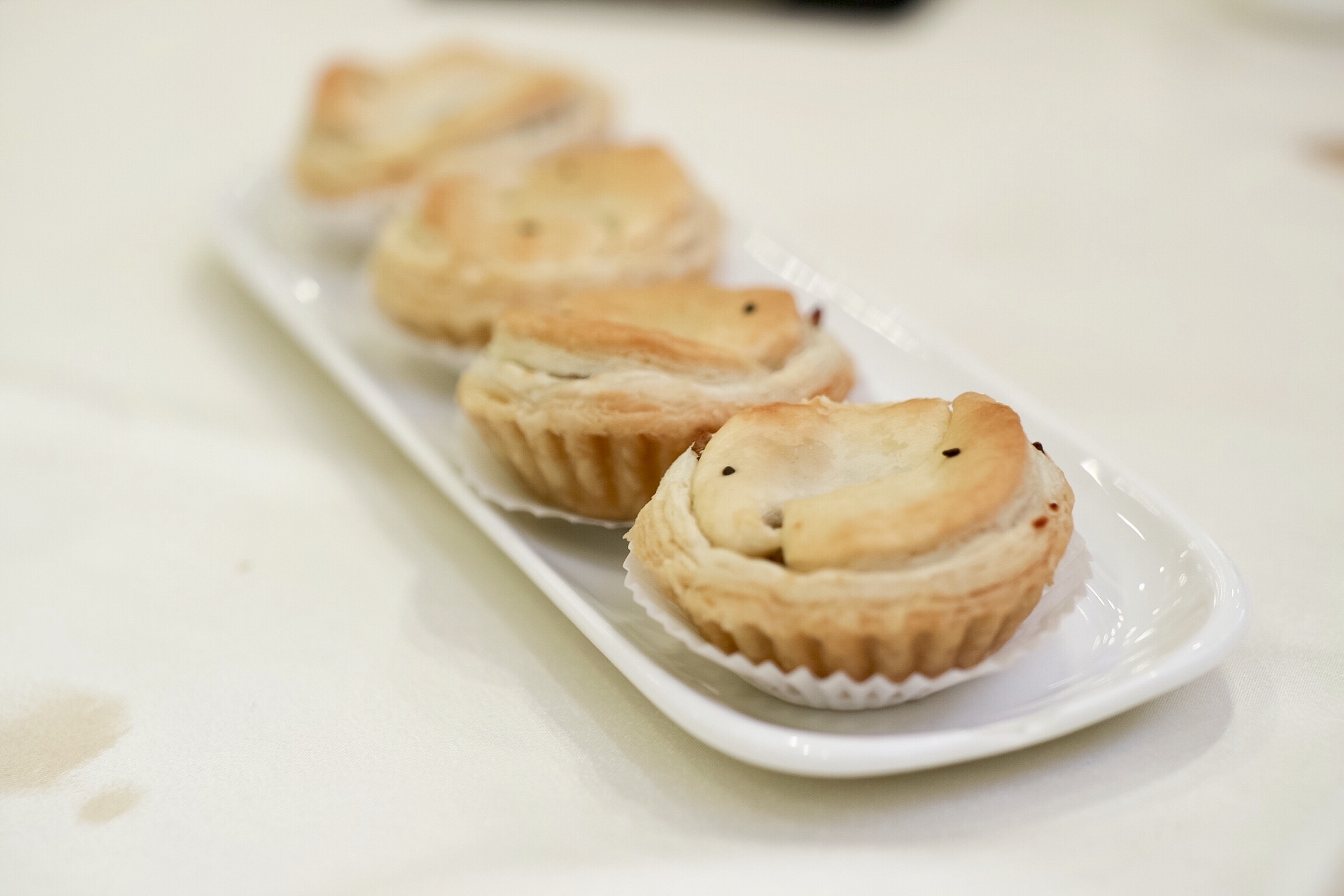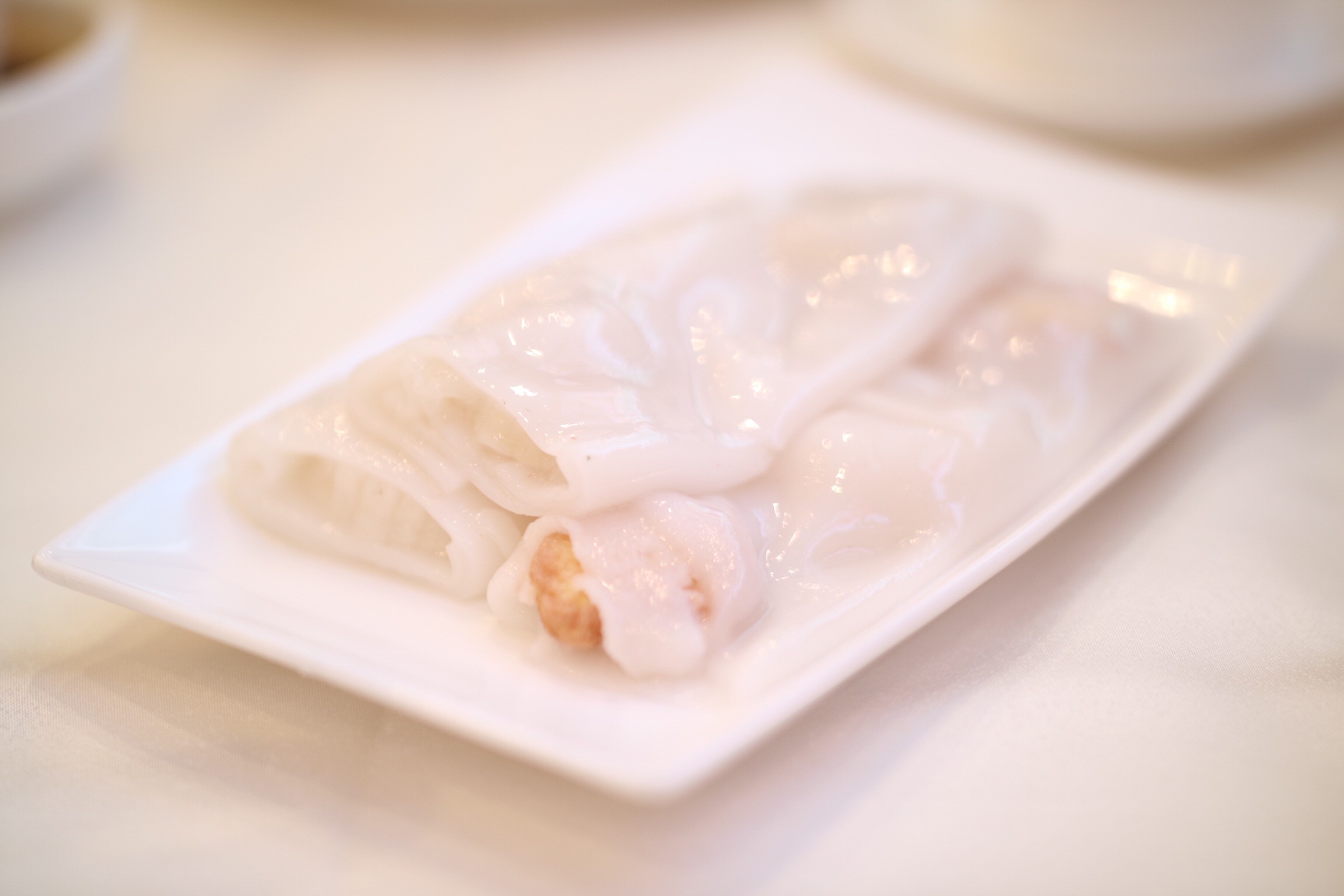 Who could resist how cute the Chilled Coconut Pudding "Bunnies" are here. I swear the bunny was peeking at me with the little eyes made with black sesame seeds.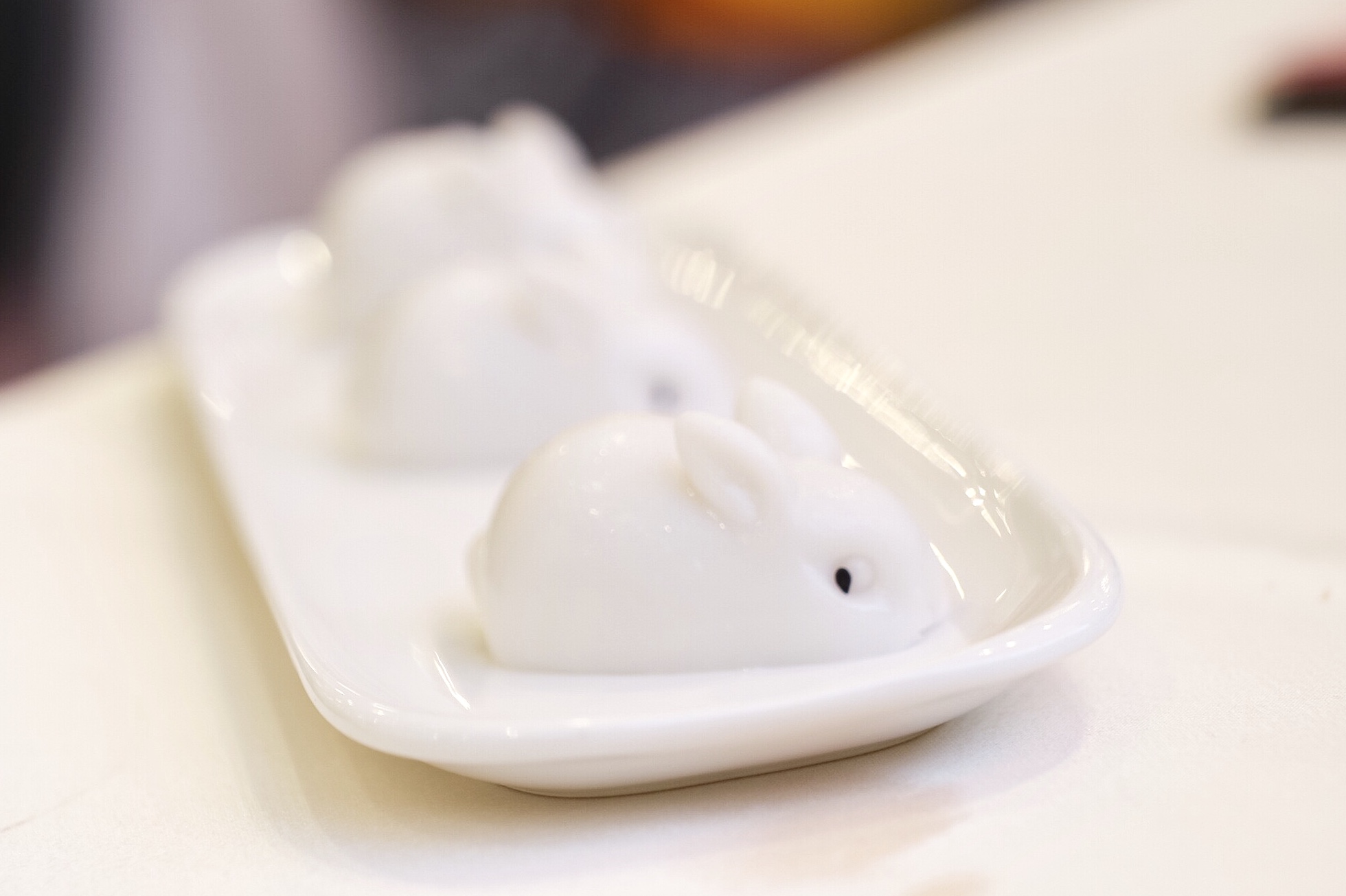 The dining room here was slightly crowded for being an upscale restaurant, but the service was attentive and efficient. They use the steamers that I saw back in China, the one made with bamboo but with a hard plastic rim. I'm not sure why they are made that way. Maybe the steamers last longer this way? Nevertheless, I rather prefer the looks of the traditional bamboo steamers.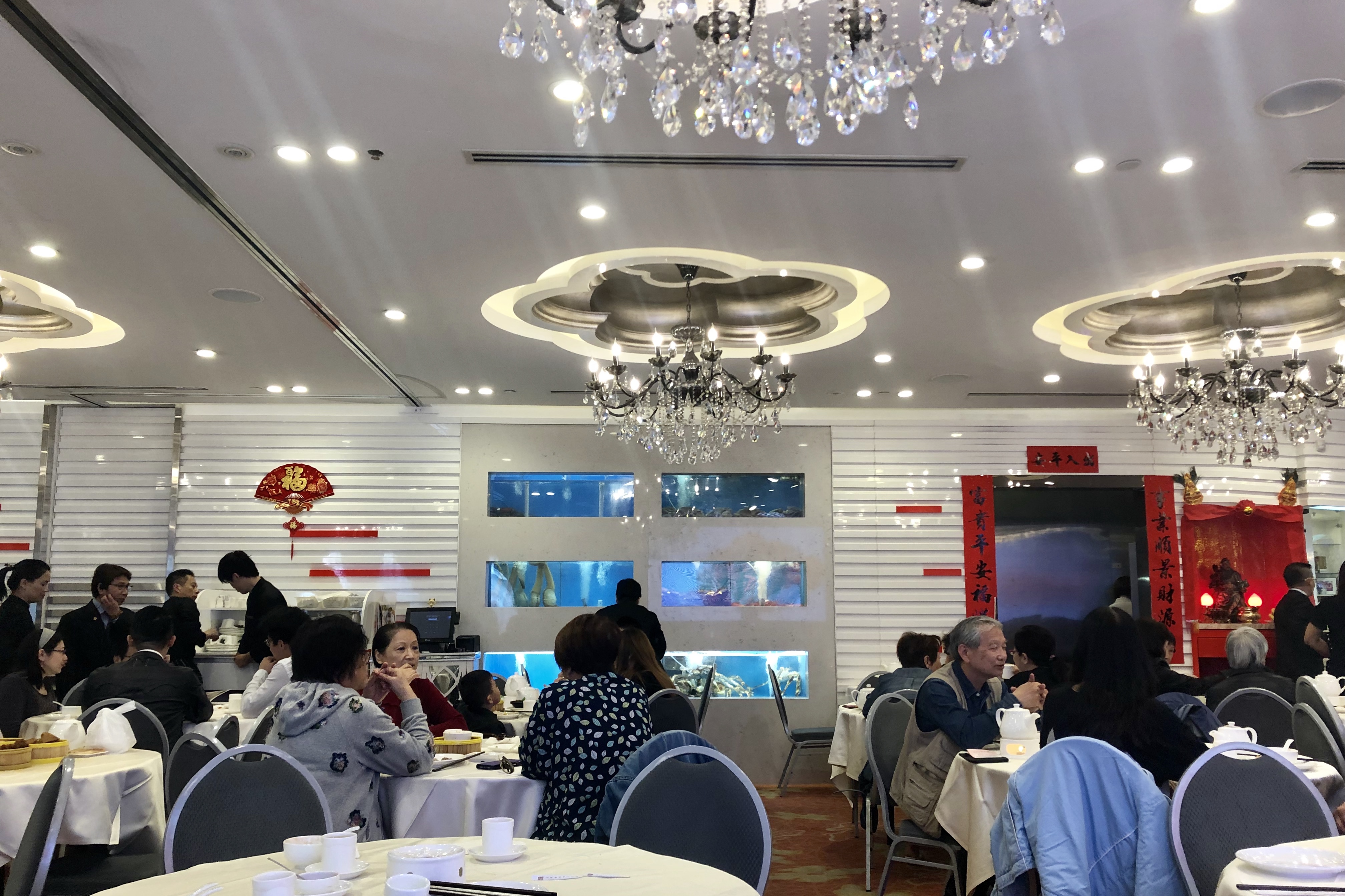 Final thoughts
The dim sum at Chef Tony was fantastic. All the dishes tasted deserved a round of applause for the creativity. While some of the dishes are elevated in taste or presentation, I really hope they could have kept some of the old traditions, such as the old-school bamboo steamers. It is great to see Cantonese cuisine flourish in China with such greatly improved quality. And I'm glad this phenomenon is being reflected in Greater Vancouver. After all, here we have the best Cantonese food outside of Asia. For people who have only tried old school  Hong Kong-style dim sum, it's worth checking out the innovated dishes at Chef Tony.  I would also like to come back to check out their dishes.
Chef Tony
4600 No 3 Rd #101, Richmond, BC V6X 2C2
(604) 279-0083 or cheftonycanada.com