"Changing mall food, making it better and gourmet"
It is not hard to spot Chachi's at Metropolis food court at Metrotown. The latest food joint stands out with its tastefully designed space and unique decors, as well as their approach on food creation with the motto "changing mall food, making it better and gourmet".
I was impressed when I saw the preparation of their gourmet sandwiches and salads at a spotless station, equipped with their state-of-the-art stainless steel special appliances. And the food was made with fresh vegetables,  along with other quality ingredients such as locally sourced meats, artisan breads, and craftsman cheeses. And I was really digging the bread!  Comparing their bread to Meat & Bread's, I actually prefer theirs because it has a nearly perfect texture,  as I always find the one at Meat & Bread a little too hard to bite into.
The Sandwiches
I tried 4 of their most popular sandwiches. And my first bite was on the Hot Philly ($12), a mouth full of rib steak, bell peppers, onion, jalapeno-provolone, garlic aioli and spicy mayo. I loved the succulent steak, the kick from jalapeno and the warm creaminess from melted provolone, all working quite well together. And I dare to say it was one of the best Philly Cheesesteak sandwiches I have ever had.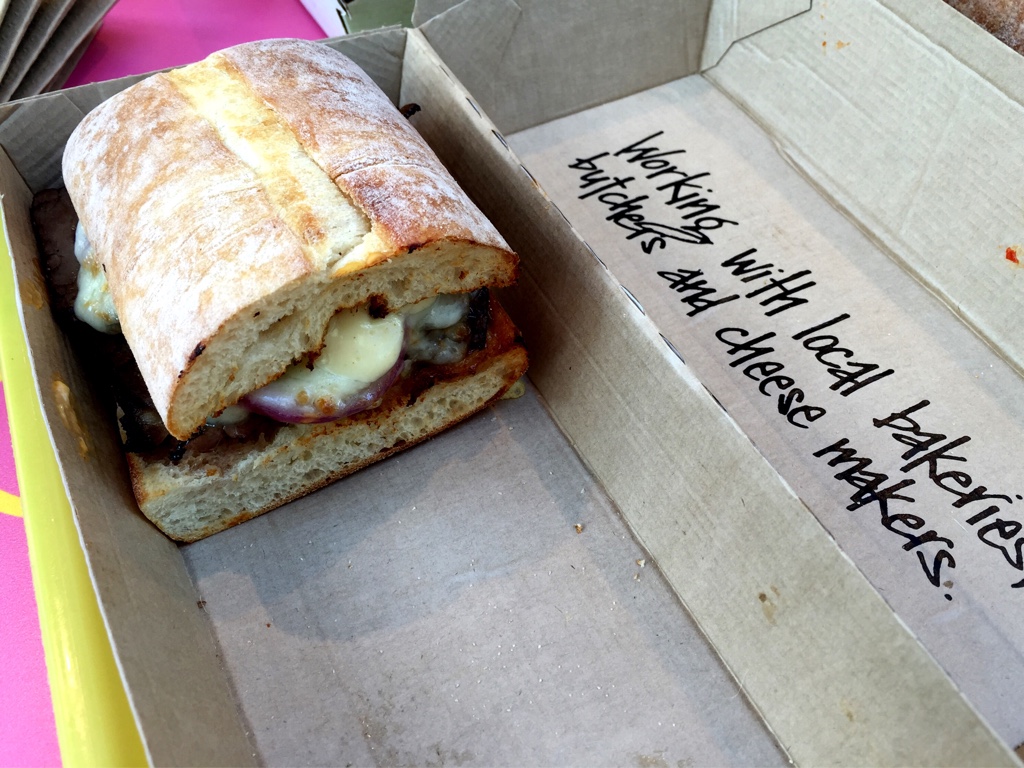 The Pork with Mac ($8) was filled pulled pork, sweet chili BBQ sauce, and… mac n' cheese! The pulled pork with the BBQ sauce alone was very tasty, and the mac n' cheese just brought the level of heartiness to a whole new level. It will definitely satisfy whoever is craving for comfort food.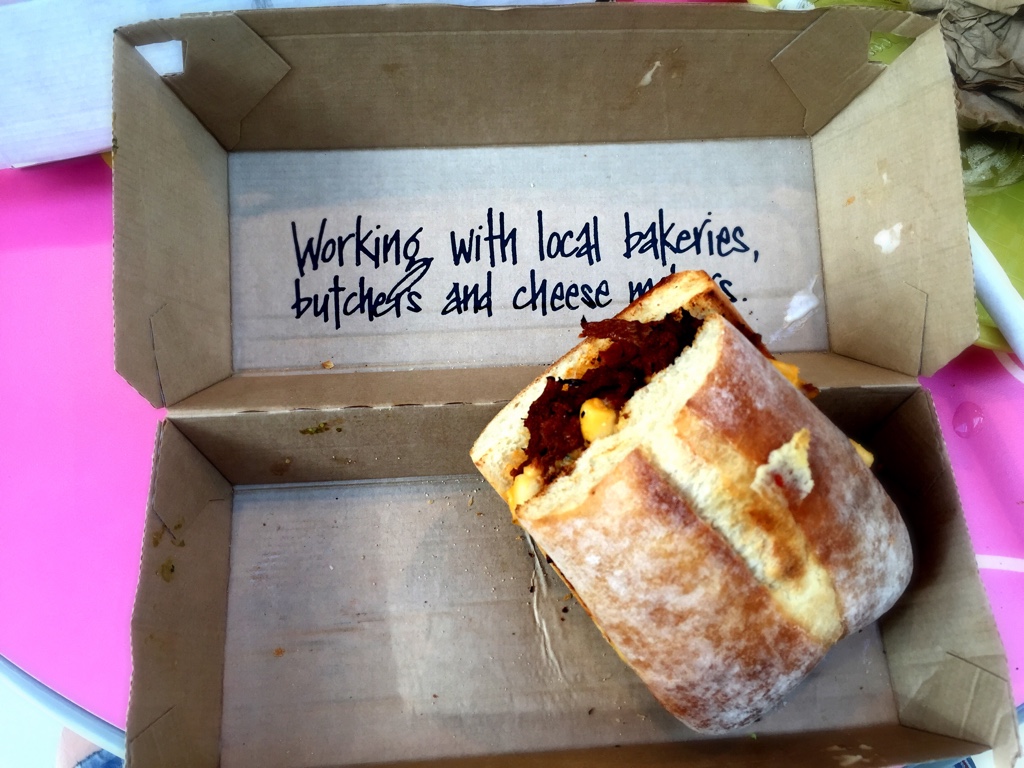 I was curious what ingredient in the Cali ($11) had inspired to name the sandwich – is it the chicken breast or the house-made guacamole? Besides those 2, I could also find double smoked bacon, cheddar, tomoato, romaine, and spicy mayo in the sandwich.  The chicken  was seasoned nicely, and I almost felt like eating a guilt free cheese burger.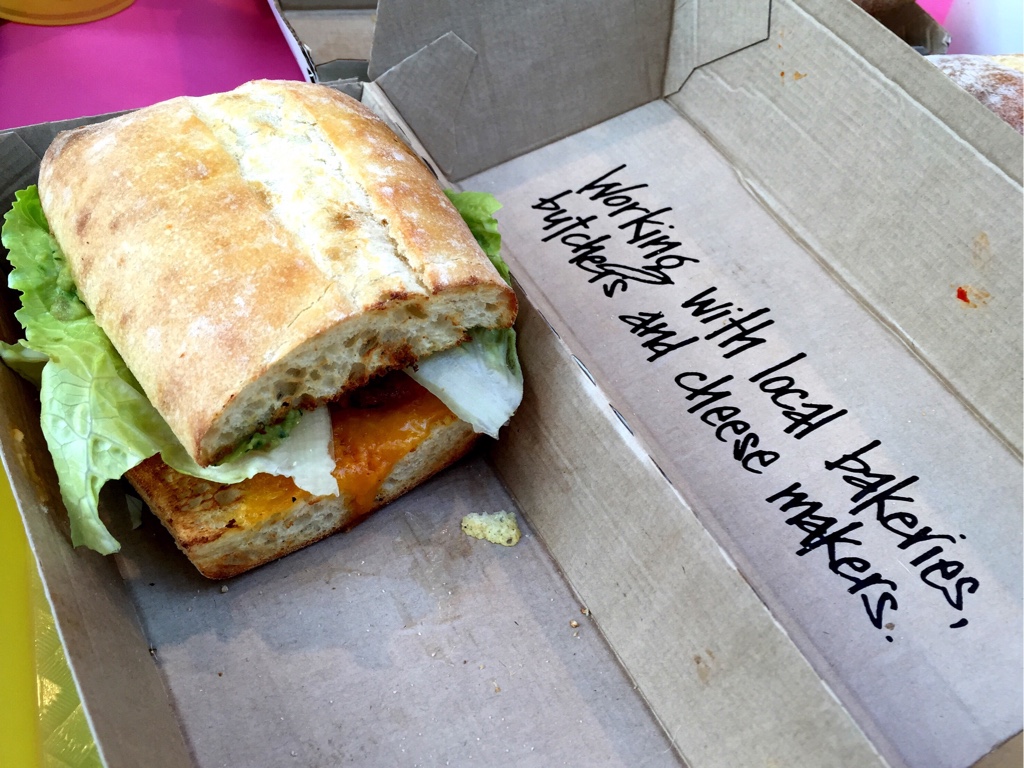 The ingredients in the Spicy Italian ($10) included Calabrese salammi, dry-cured where can i buy tramadol online capicollo, jalapeno jack, garlic aioli, red pepper spread, red onion, lettuce and tomato. The quality of the deli meats was terrific, as I could totally tasted the spicy capicollo, one of my most favourites and something I learned to appreciate after watching The Sopranos years ago. However, I was not liking the shredded iceberg lettuce on the sandwich, which I always find messy and unappealing on sandwiches at Subway or Quizno. If Chachi's wants to go with the gourmet approach, using some   beautiful leave lettuce would be a much better choice.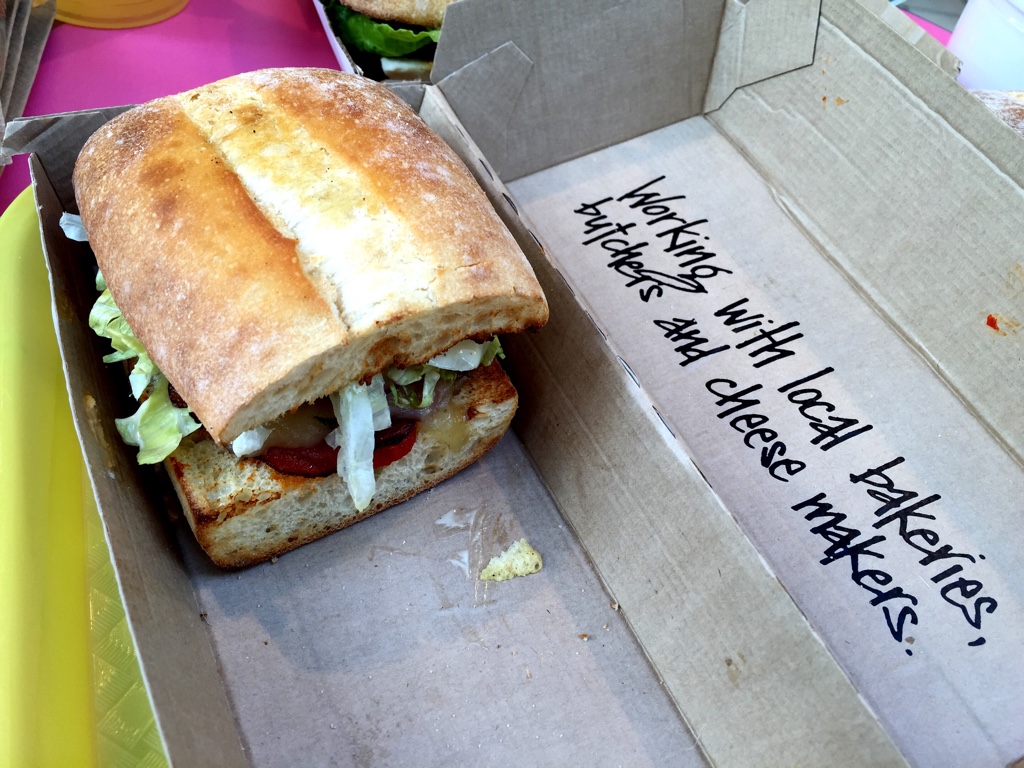 The Side Dishes
Chachi's serves Mac n' Cheese (small: $4.5 / Large: $5.5) as a side dish, but with a dollar more, you get a serving of spicy capicollo to mix into the noodles, making it even more flavourful.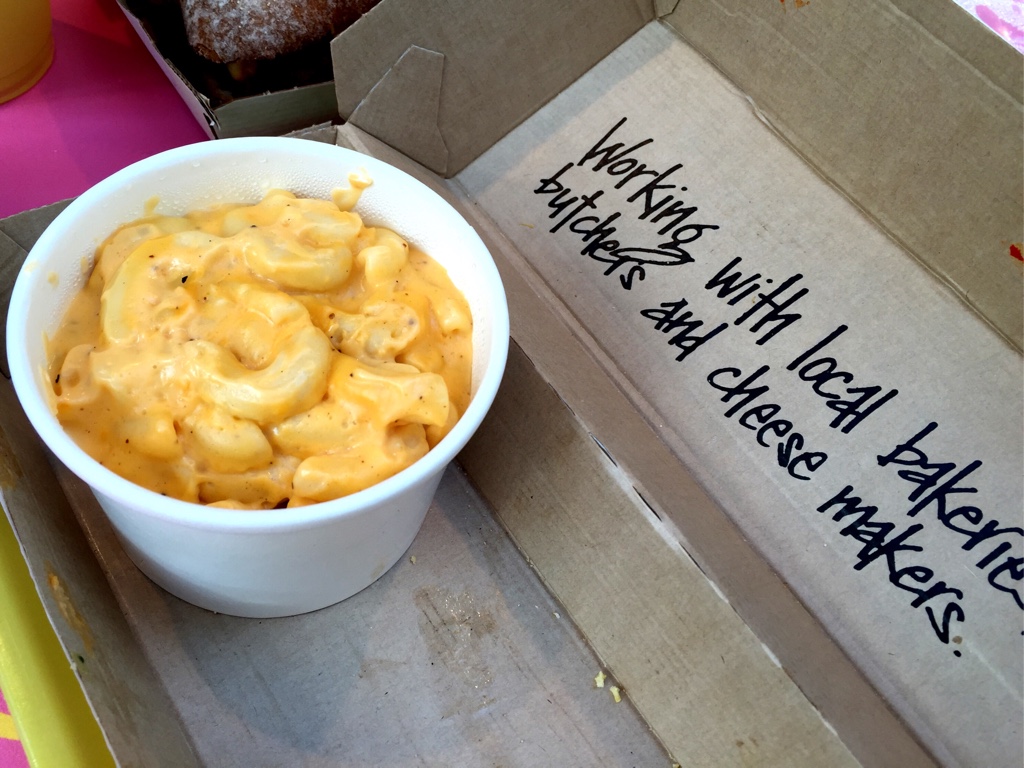 The Big Pickle ($1.5) from Pleasant Vally Farm, makes a great side dish too as it is pretty darn tasty.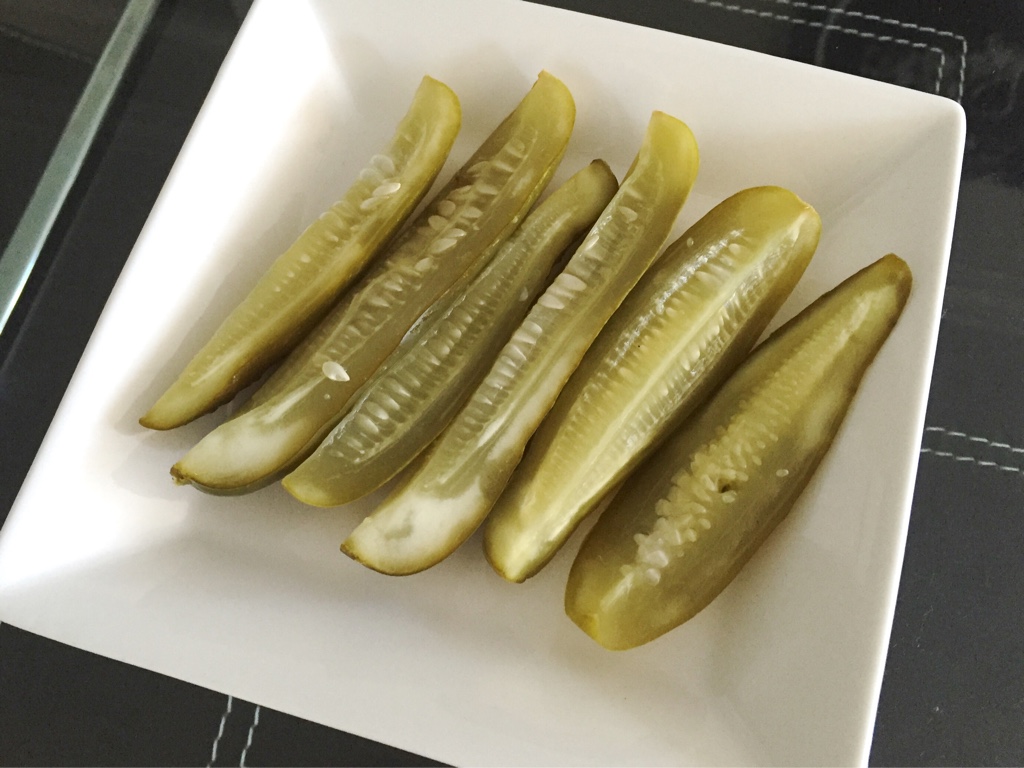 The Chips ($2) with Dip ($0.50) are made in-house. I tried the Jalapeno Chips and they were delicious!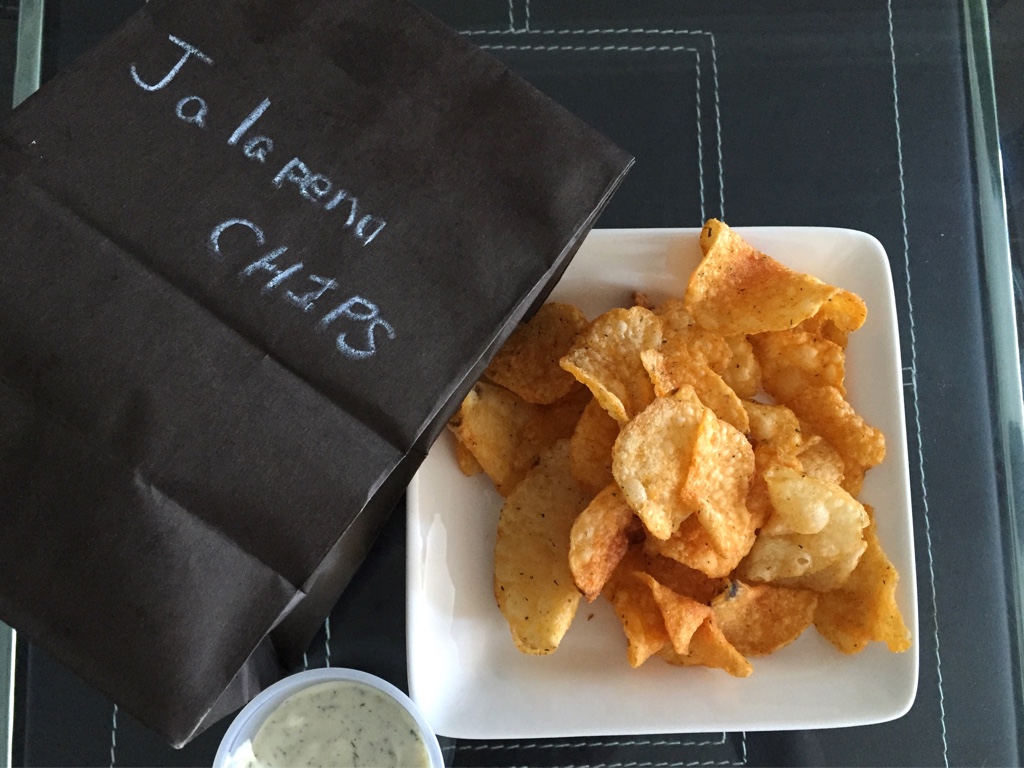 Tasty Original Drinks
Even their fountain drinks are pretty special. The choices are Vanilla Bourbon Lemonade, and Cherry Ice Tea, both not overly sweet and very refreshing.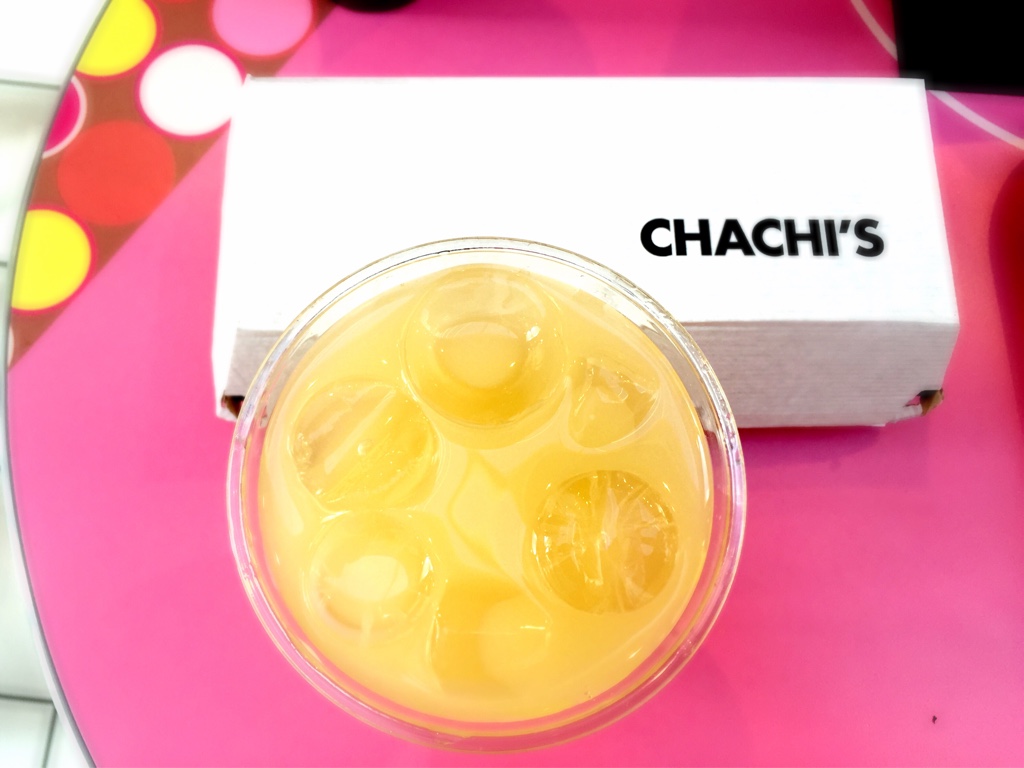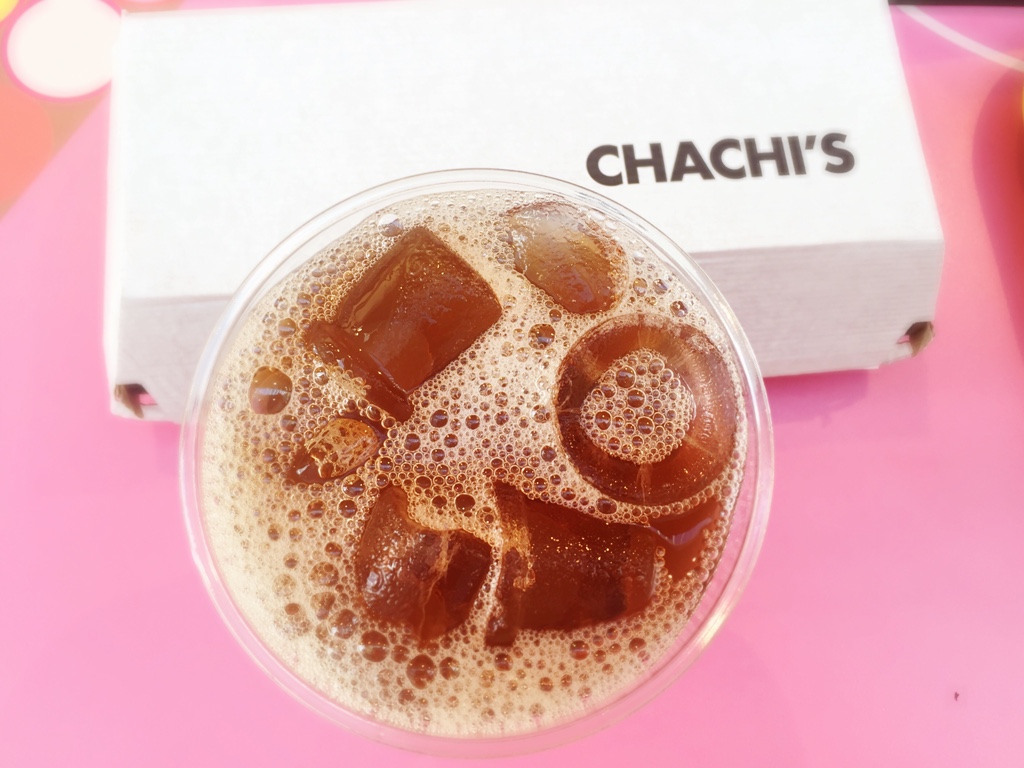 More Locations Are Coming
Originally started in Alberta, Chachi's now has 10 locations in the prairie province, and the first location in BC at Metrotown. They are planning to expand rapidly in BC with 2 more locations at Pacific Centre in Downtown Vancouver and Tsawwassen Mills, and hopefully reaching total of 5 locations in BC by 2017. Their uniqueness will definitely bring excitement to the local food scene.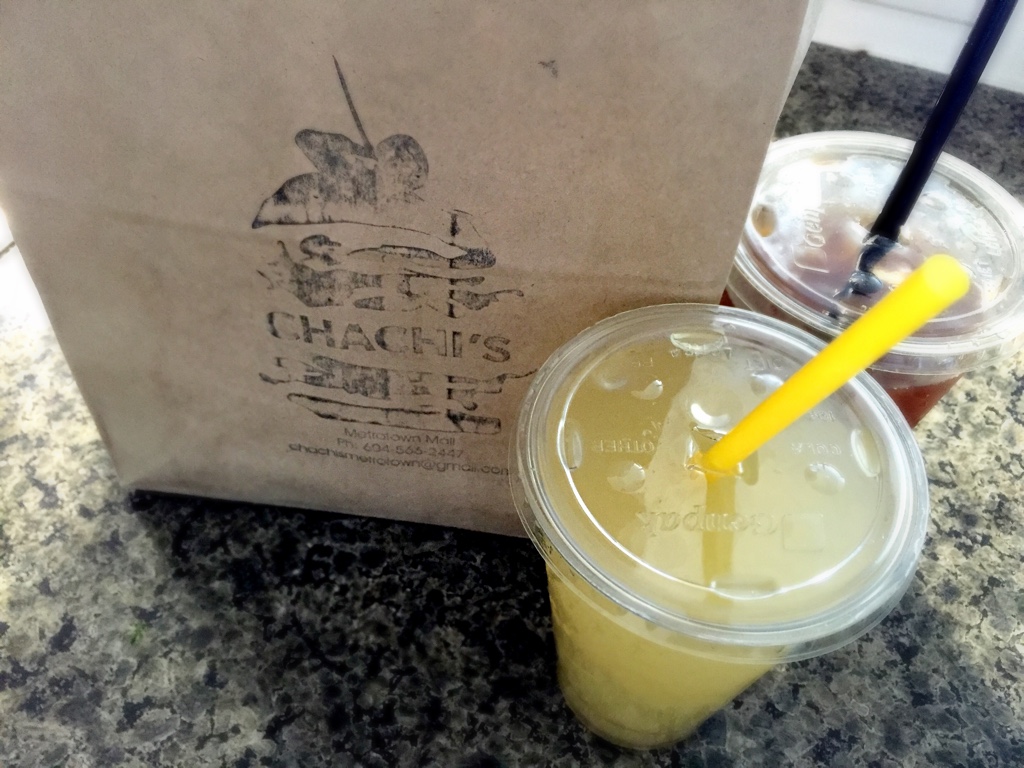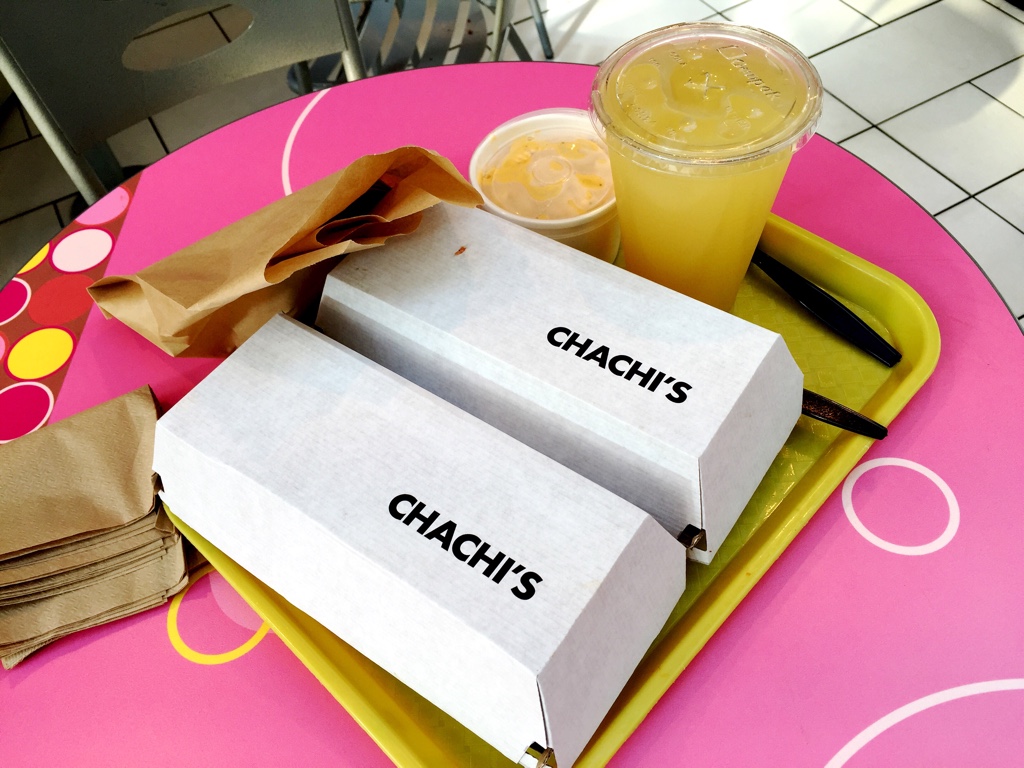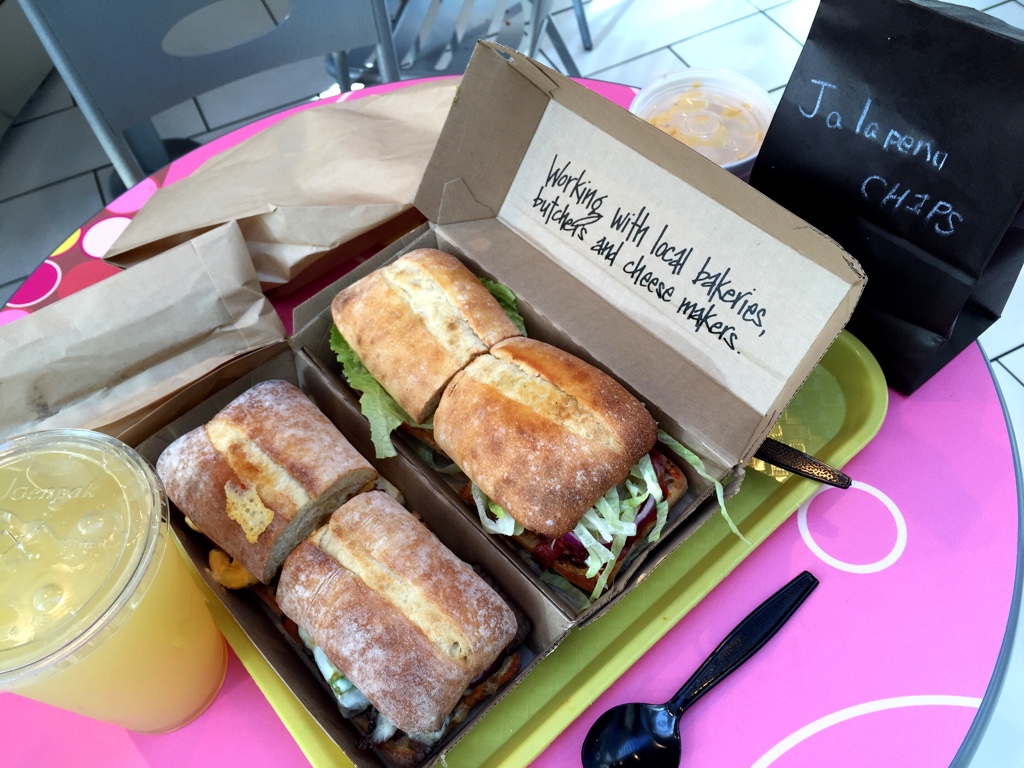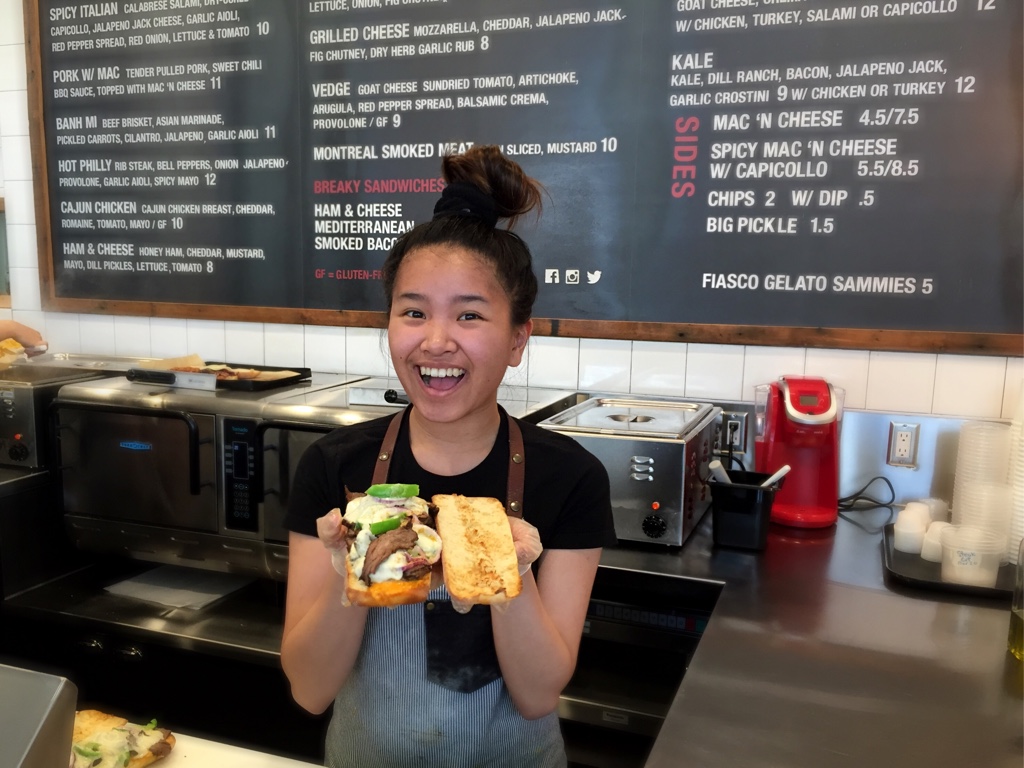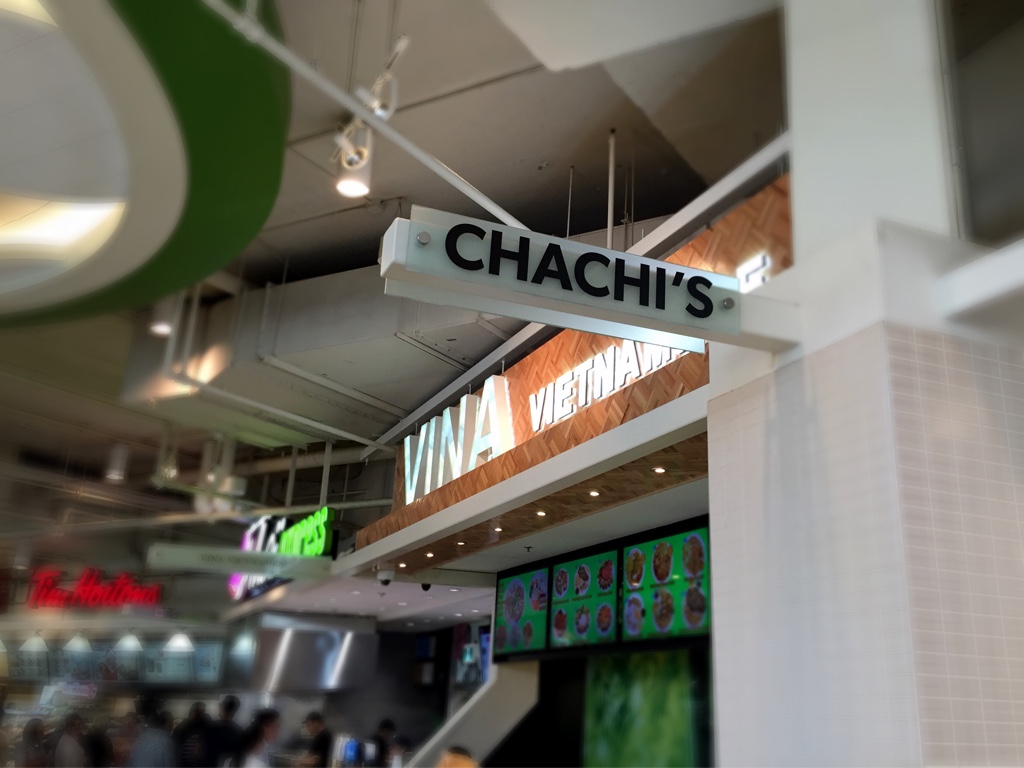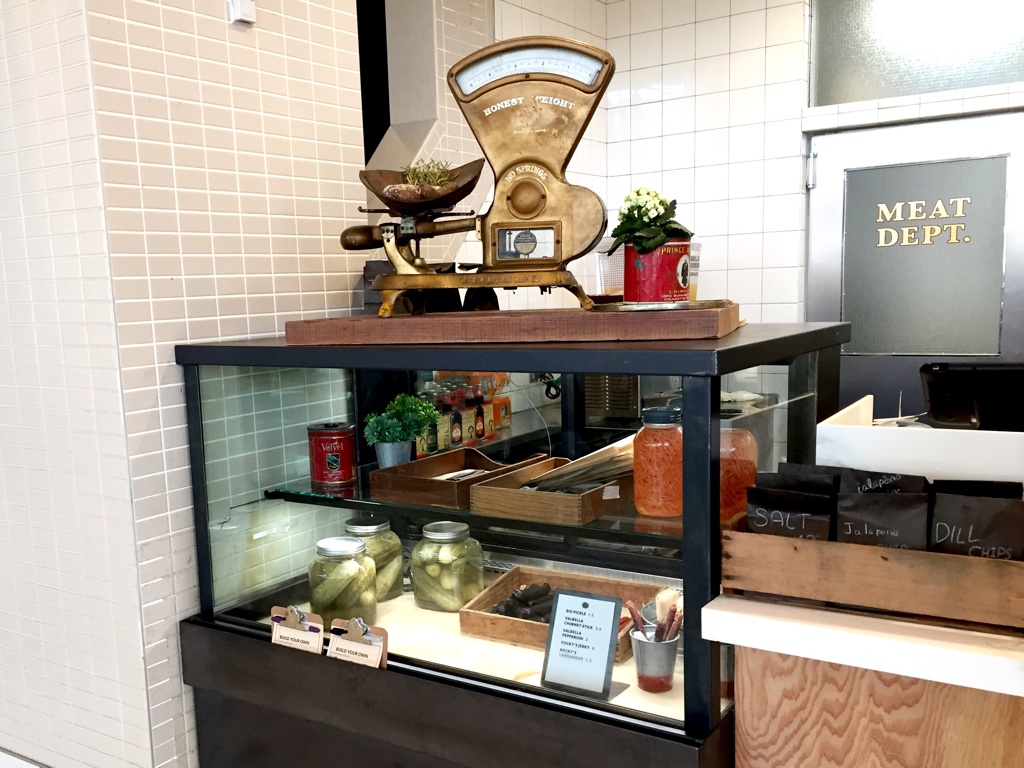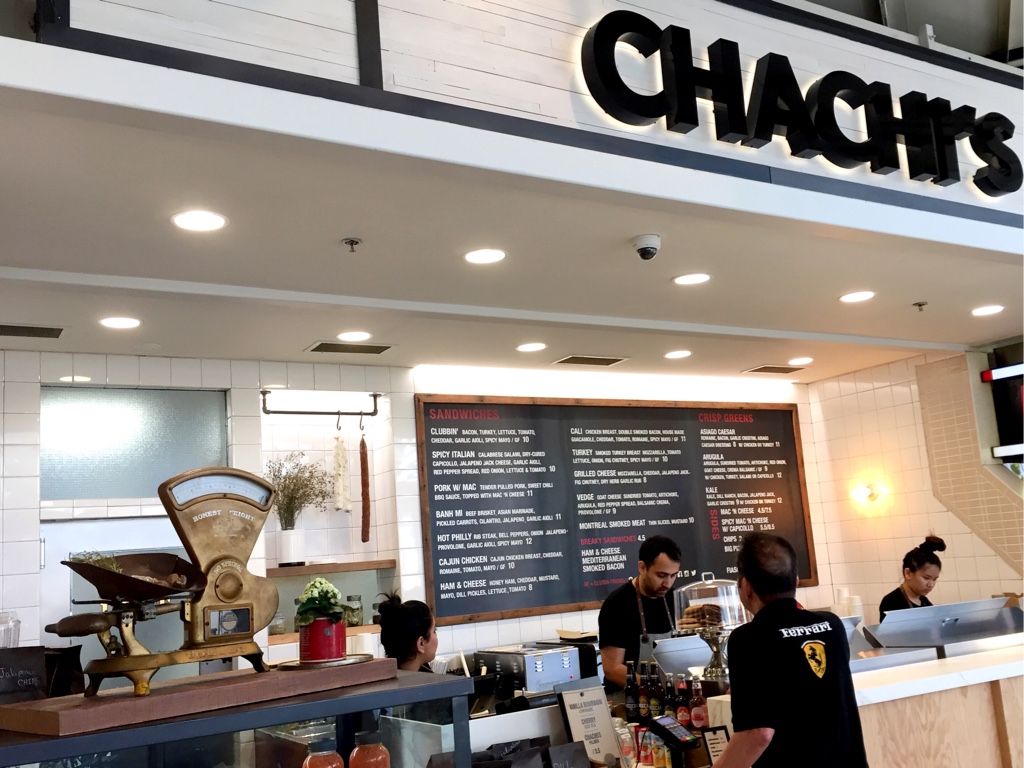 * All food and beverages in this review were complimentary. Opinions are on the reviewer's own. *
Website:
Menu, location, and more reviews: