I received a lovely package from Sipsmith London Dry Gin, which I previously reviewed with such amazing results of cocktail making.
Produced in the workshop previously used by the late, great Michael Jackson (whisky writer, not Moonwalker), this super-small-batch artisanal Gin is distilled in a marvellously compact pot still / column still combo. named Prudence. At the time of its installation, Prudence was the first copper pot still to be brought to life in London for over 200 years.
Sipsmith London Dry Gin is distilled with 10 botanicals carefully selected for an even drier balance than a classic London Dry Gin, with a foral and zesty citrus aroma. The lemony profile would make it a great choice for making classic G&T or Martini.  It works extremely well with the simple 3-ingredient cocktail recipes for its incredible quality.
The package come with Fever-Tree Elderflower Tonic Water and Classic Club Soda. But I decided to try my own recipe first.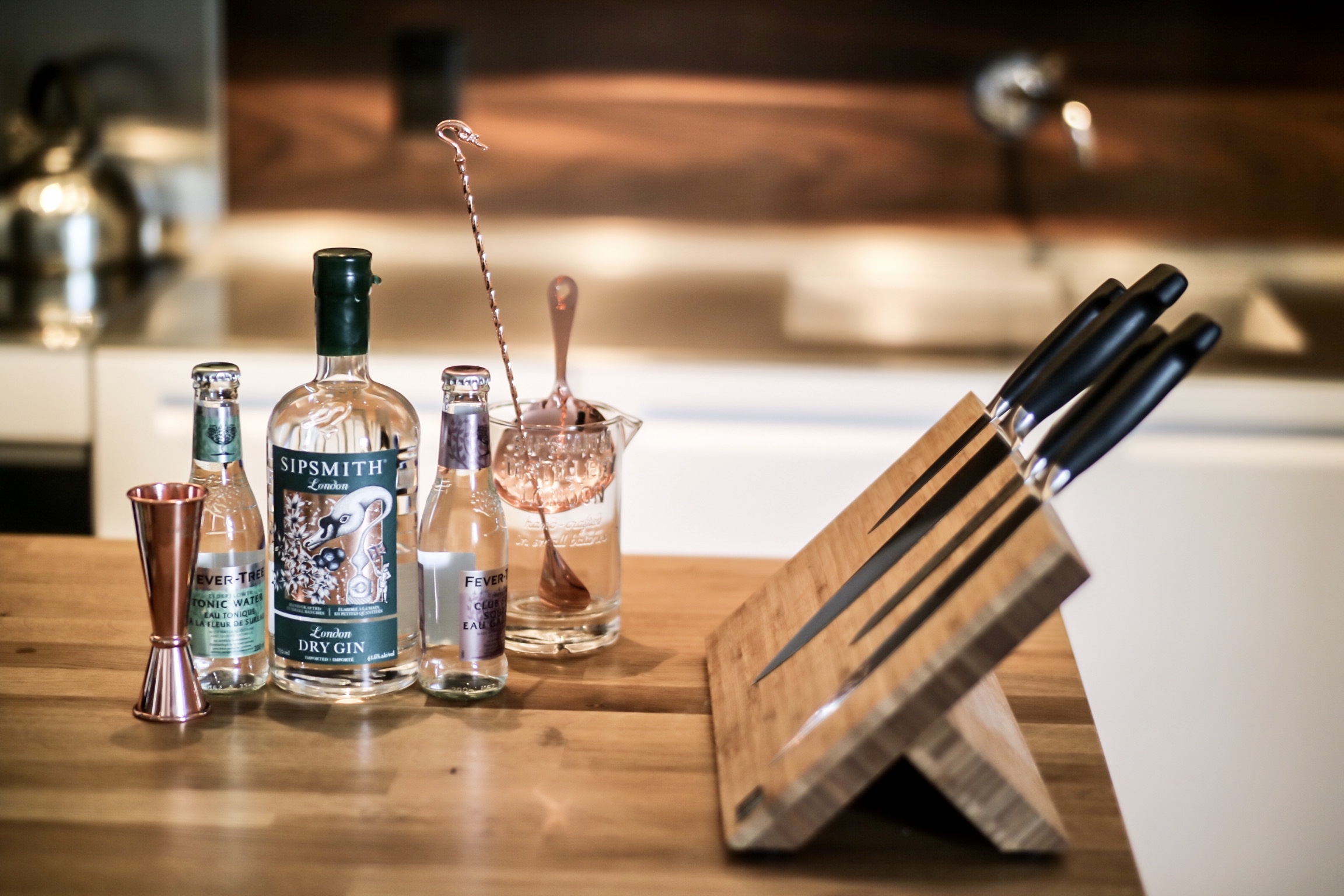 First Blossom of Spring
This is my own creation, inspired by a refreshing cocktail  I had at one of the best restaurants in Fraser Valley, Blackberry Kitchen a couple weeks ago.
1 oz Sipsmith London Dry Gin
1/2  oz Dry Vermouth
1/2 bottle (375ml) Fentimans Rose Lemonade
lemon zests
The floral and the citrusy quality of the lemonade enhanced the similar flavours in the gin, the amount of sweetness is perfect. This will be very popular among ladies!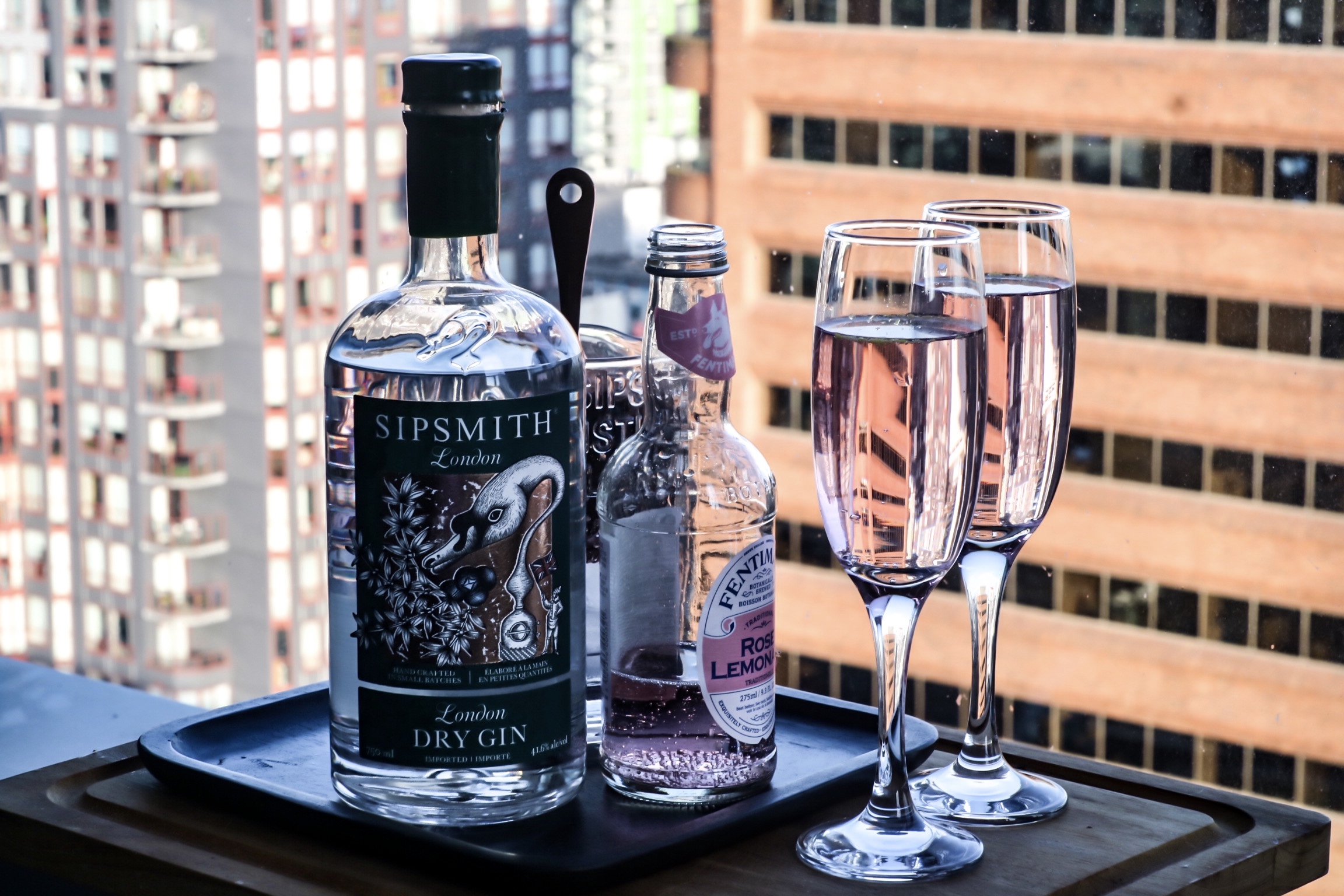 Spring Sipsmith G&T
In addition to the sexy sweet taste of Fever-Tree Elderflower Tonic Water from the cocktail package, I added a lot of freshness by putting almost an entire spring garden in this lovely G&T!
1.5 oz Sipsmith London Dry Gin
1/2 bottle (375ml) Fever-Tree Elderflower Tonic Water
10 Pomegranate seeds, 2 gooseberry (cut in halves), 1/2 mini cucumber (thinly sliced), 2 brigs fresh thyme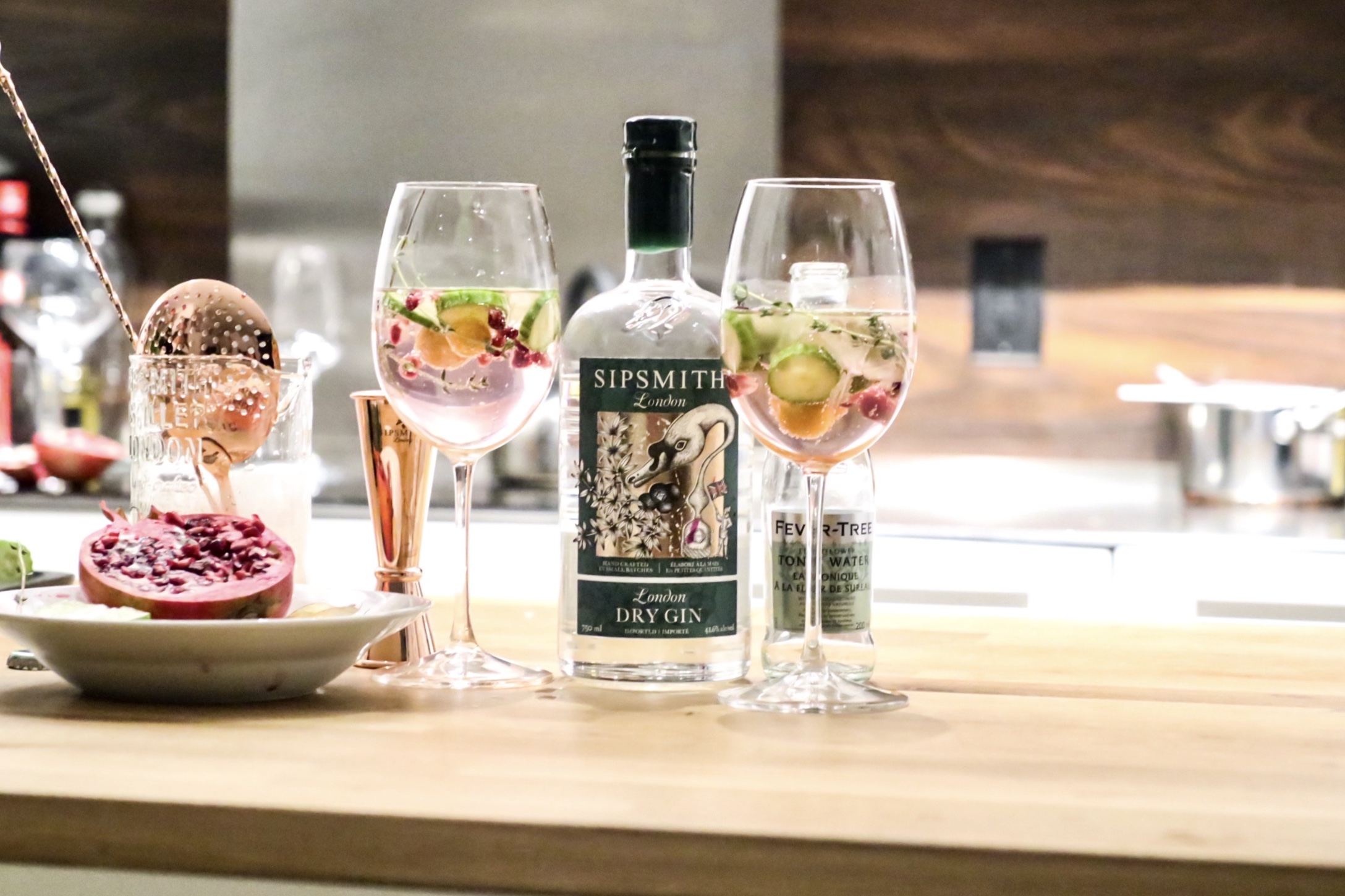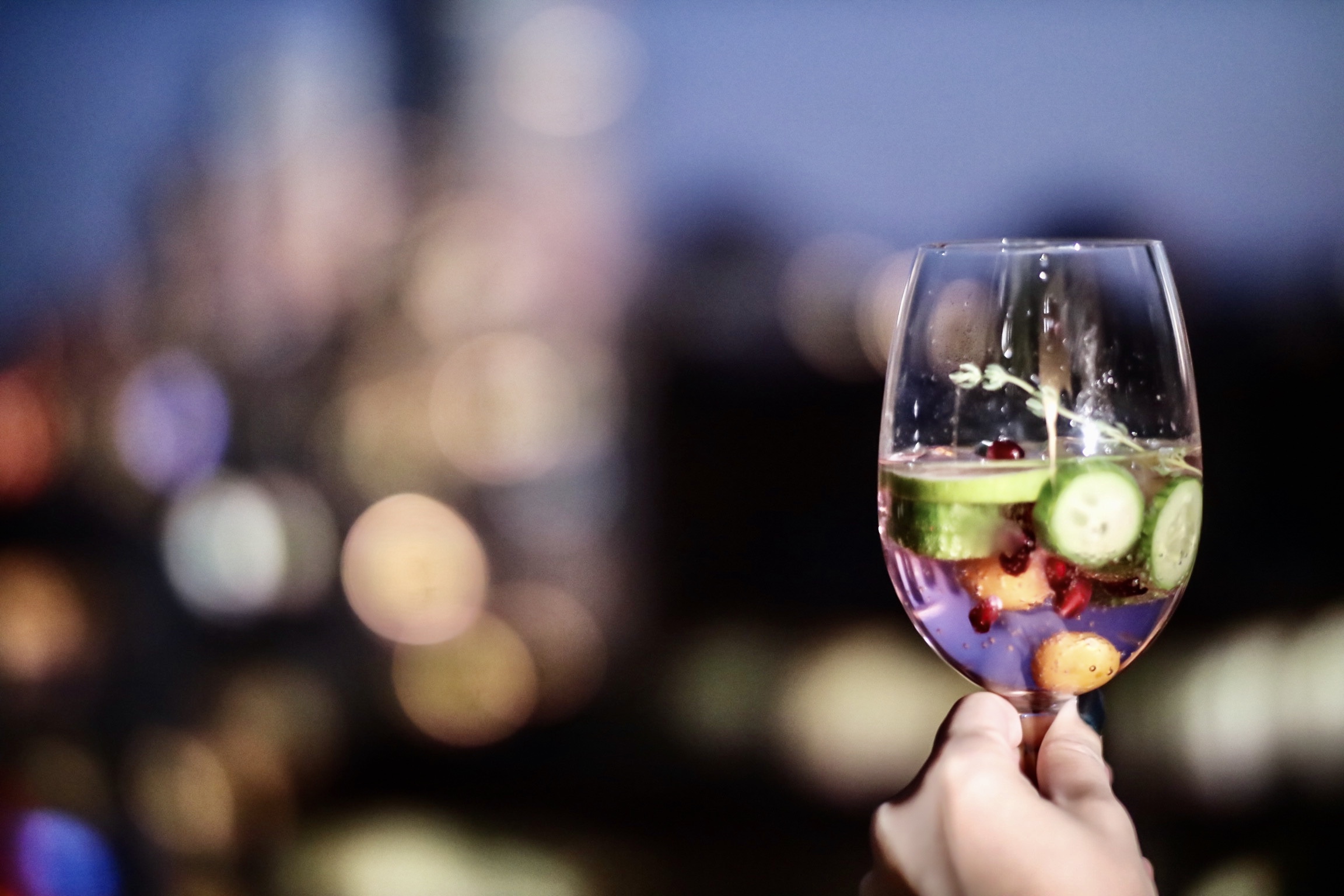 Parisian Night
This is a recipe from the book, Sip: 100 Gin Cocktails with Only 3 Ingredients, a holiday gift from the gin producer from last year.  This is classic gin martini with a fruity spin.
1 oz Sipsmith London Dry Gin
1 oz Dry Vermouth
1 oz Crème de cassis
slice lime or lemon to garnish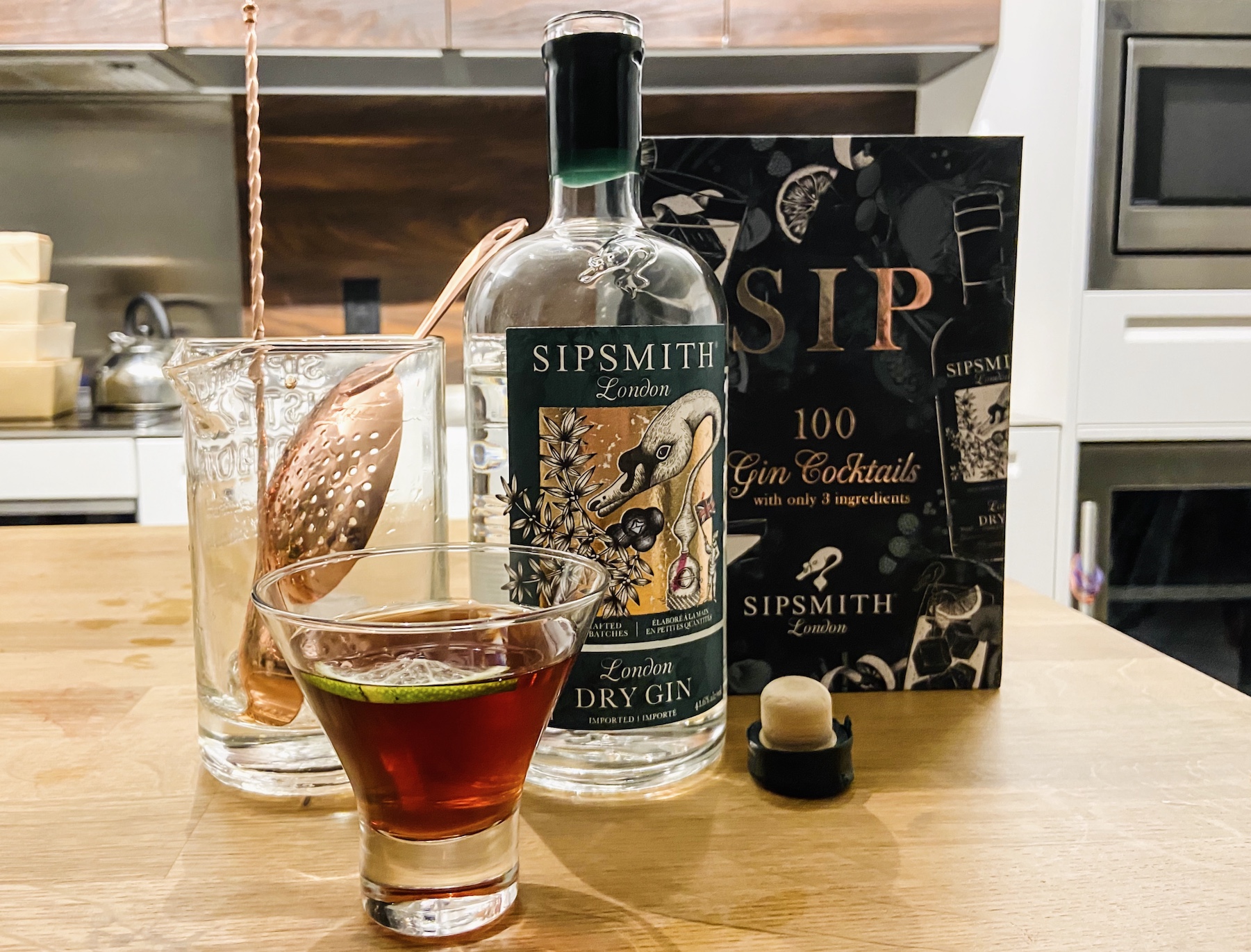 Thanks to Sipsmith for giving me an opportunity to share such lovely simple cocktail recipe to my followers. And what an awesome to celebrate a lovely spring evening at home. Can't wait to try more recipe with my new bottle of Sipsmith London Dry Gin.  Stay tuned!
** The reviewed product is complimentary. Opinions are on the reviewer's own.