I decided to give Carl's Jr in downtown Vancouver another try after 2 previous visits. They finally got the buns right this time. Seriously, Burger 101 – No soggy buns!!
I ordered Big Carl burger because I really wanted to taste the meat of the burger without too mush masking from other sauces and ingredients. But it turned out to be a fundamental mistake.
You gotta have bacon on their burgers.
What urged me to visit Carl's Jr is that I used to live in California for 3 years. I was a poor student but I still tried my best to avoid McDonald's, as I rather spent a bit more on bacon cheese burger from Carl's Jr or Philly cheese steak sandwich from Jack-in-the-Box. Oh those good old comforting memories.
Years later, Carl's Jr just isn't the same anymore. To me the patty is lacking of the char grill flavours that we can get from an A&W burger. With cheap melted cheese, it just tastes greasy.
Although I might have made some bad decision on picking a better burger, I think I really should move on from those old memories.
So long, Carl's Jr!!!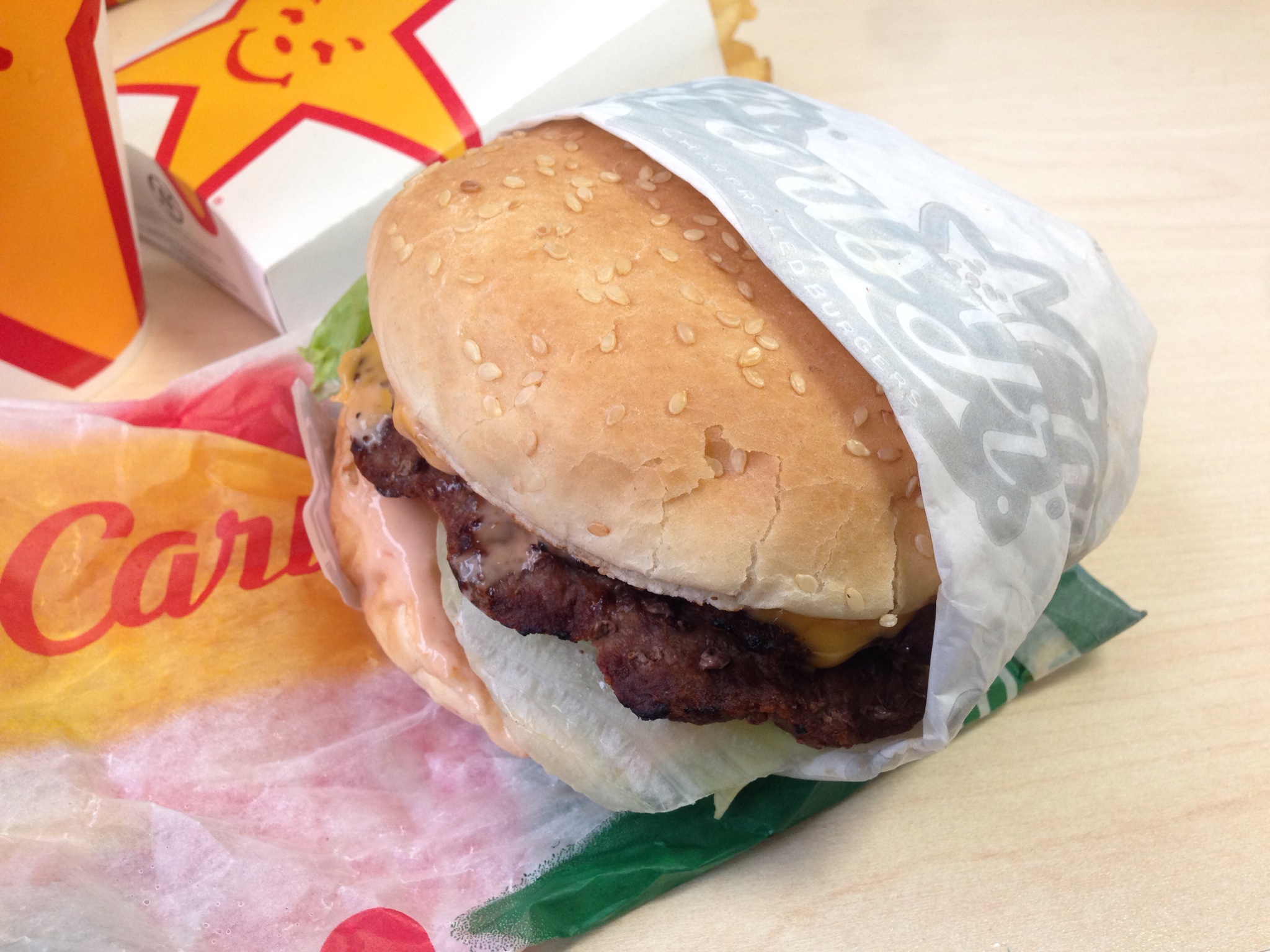 Hmm btw… I believe this is first time I write about a fast food chain. Yes I do eat fast food. I am a fan of A&W burger family and I eat Egg McMuffin a few times a year. It is part of living a balanced life – we allow occasional guilty pleasure and then we right the wrong.
Map and other reviews: