Our flight was delayed and we have almost 2 hours to sit around at YVR, and Canucks Bar & Grill seemed to be the only full bar near the USA terminal. Looking at the big TV screens on the walls with different sport programs on, I could imagine it must be nice for the travelling Canucks hockey fans if a game is on. The food was a little pricier as expected considering it is at the airport, but the quality was surprisingly decent. I was feeling a little under the season so I didn't drink any alcohol. But they do provide a premium selection of wines, beers, and spirits.
Mom quite enjoyed the Seared Ahi Tuna on Cold Soba ($16) although she is not a big fan of cold food. But she always likes food with a bit of acidity, and I think this dish was done just right for her.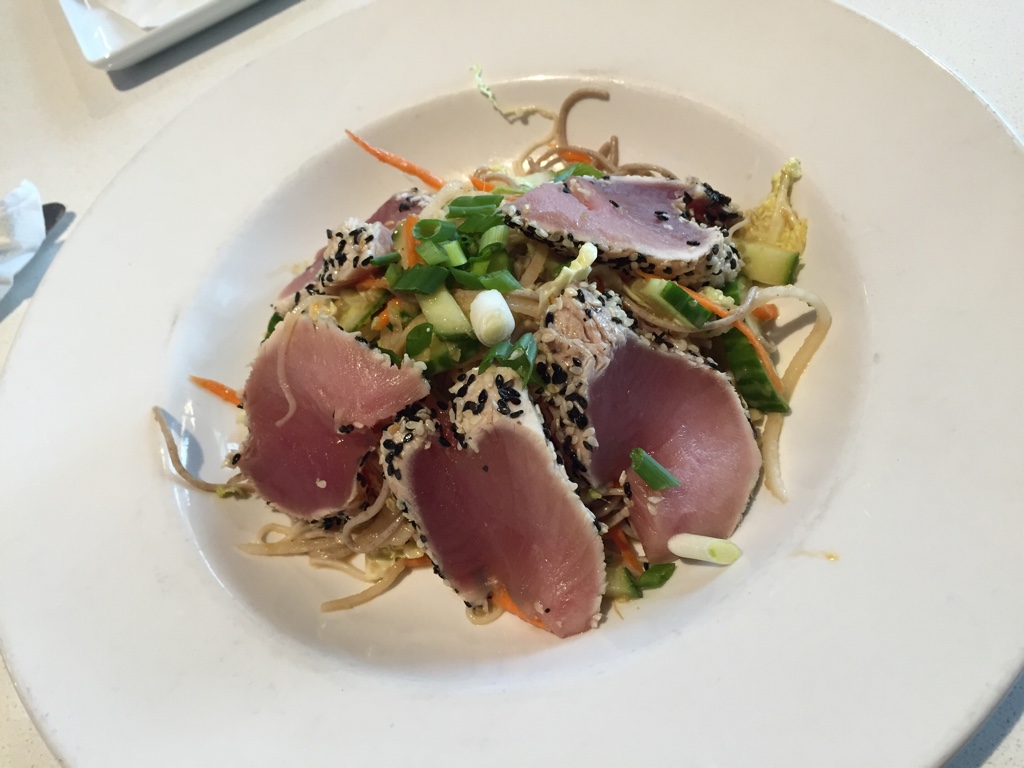 My Cheddar Burger ($17) with a side Tomato Soup ($2) was packed with very fresh tasting ingredients, and I found it very tasty.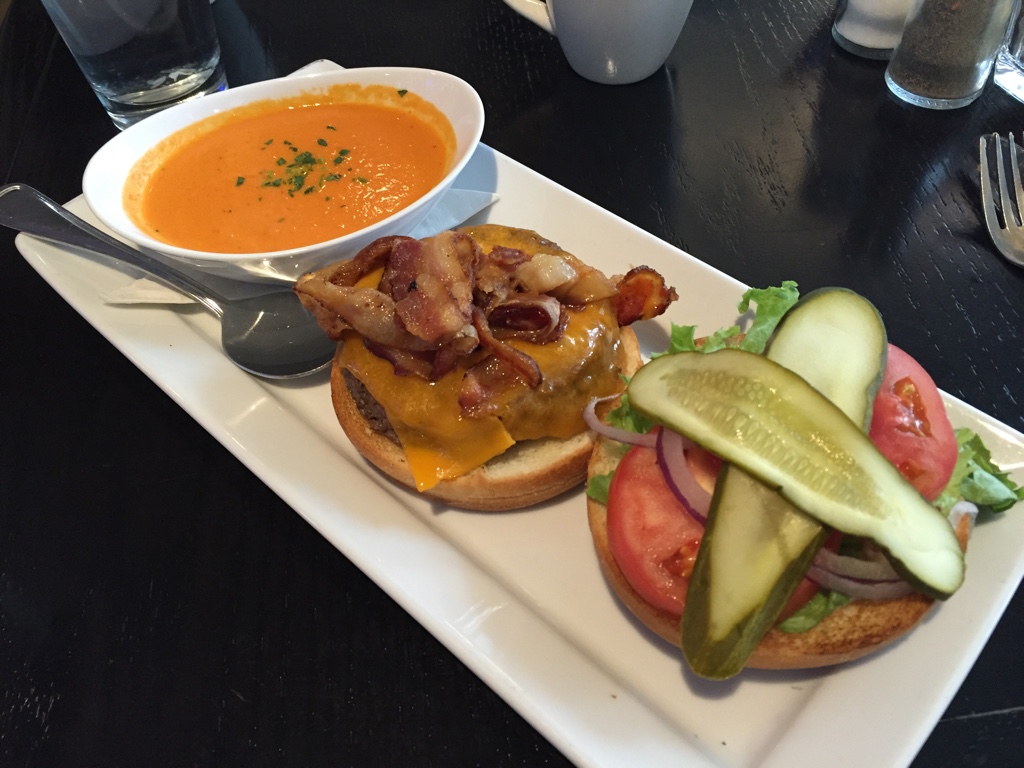 Who would know? The restaurant name suggests 'Let's get drunk here before you take off!' but the food turns out delicious. Our trip is off to a good start – San Francisco here we come!!!
Website:
http://www.yvr.ca/en/shopping-dining-services/Food-Beverage/U.S_terminal/CanucksBarandGrill.aspx
Location and more reviews: