When I heard Jenny suggest getting pho on Denman, I moaned silently. I had some bad pho on Denman years ago. Not that I don't want to move on from that one-time experience, I also have reservation on finding good Asian food around English Bay. In such a busy area for tourists, those restaurants don't necessarily have the drive to deliver the best cooking.
The meal at Cafe Phin was better than I expected, as it was clearly not the same place that I visited on Denman years ago. The restaurant has labeled themselves as "Northern Style Vietnamese", and serves their food in sizeable portions with reasonable prices. The store front was run by a few young and good looking Vietnamese boys and girls, and they were super friendly and energetic, even though they were about to close the place in 30 minutes .
I ordered the "everything" beef pho. But here they only have beef balls, rare beef, and brisket in this house special. No tripe or tendon… I know that Northern Style Vietnamese pho is known to be more savoury than sweet. Having said that, the broth still was a little too salty for my liking, and I did not taste the ginger or charred onion that were known for in the broth. The noodles were pretty good however, with a perfect softness that was still somewhat chewy. But apparently Jenny had to ask them to use the "chewy" noodles instead of the soft noodles because the latter option was too mushy. Also they offered a generous amount of basil leaves and bean sprouts on the side, which was not often seen in the northern style.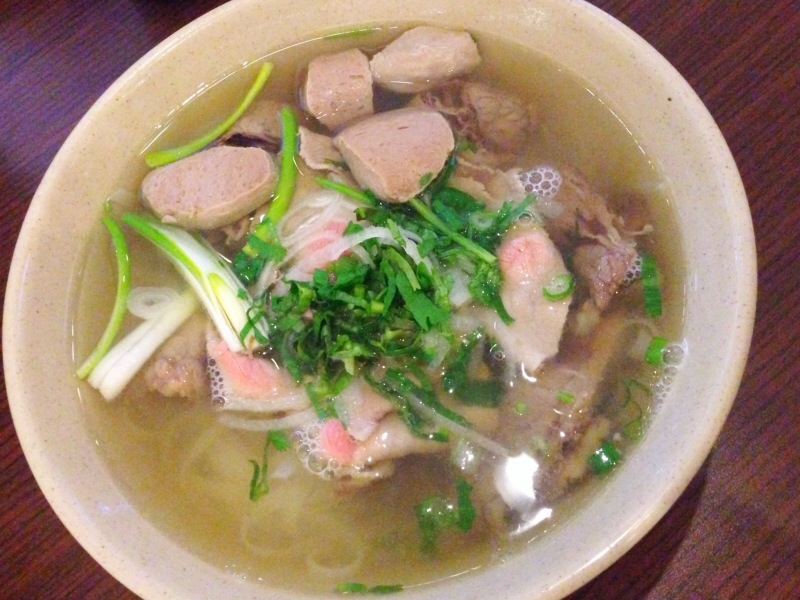 Ben's 5 spice pork belly on rice was flavourful. I really liked the little side salad with pickled green papaya in it, where most place would only put pickled radish and carrots in their side salad. As the salad was super fresh and uber tasty, the pork was a little dense to chew on. I think it had to do with the thickness of the pork slices. If they had braised the pork belly as a whole large piece and sliced it thinly before serving, or just sliced them thinly at the beginning and done a quick sear, it would have done greater justice to the pork belly.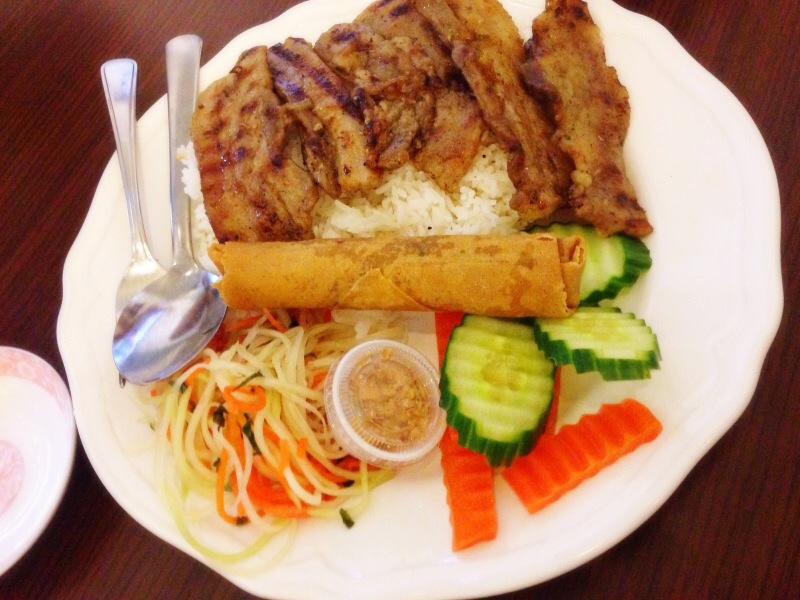 I have had better prepared Northern Style Vietnamese Pho at other places such as Ha Long Bay in downtown business district or Lam Hoa Quan on Victoria Drive. But I still had a decent meal at Cafe Phin, where I felt like a welcomed guest at a delightful family meal with some generous and friendly hosts.
Official website:
Map and other reviews: