Jenny and Justine wanted to meet up with us at Bel Cafe for a snack, and they were particularly interested in what the place was offering for the Hot Chocolate Festival. I am no big fan of hot chocolate, but I was hoping to show Ben a fine eatery that has a prestigious David Hawksworth label on it.
Ben and I decided to share and snack on a soup-sandwich-beer combination: the Roasted Eggplant sandwich, the Smokey Beef Chilli, and a Blue Buck pale ale. And boy was I glad to make such comforting and tasty choice for this wet and crummy late afternoon. The sandwich was filled with roasted eggplant, spiced chickpea, almond, mint, and gouda – subtle but pleasing. The beef chilli was a winner – the ingredients were so fresh and clean, I could see and taste every single component, and there was a ton of flavours. Blue Buck really had tied up everything together nicely in this meal and it just made me feel relaxed and happy.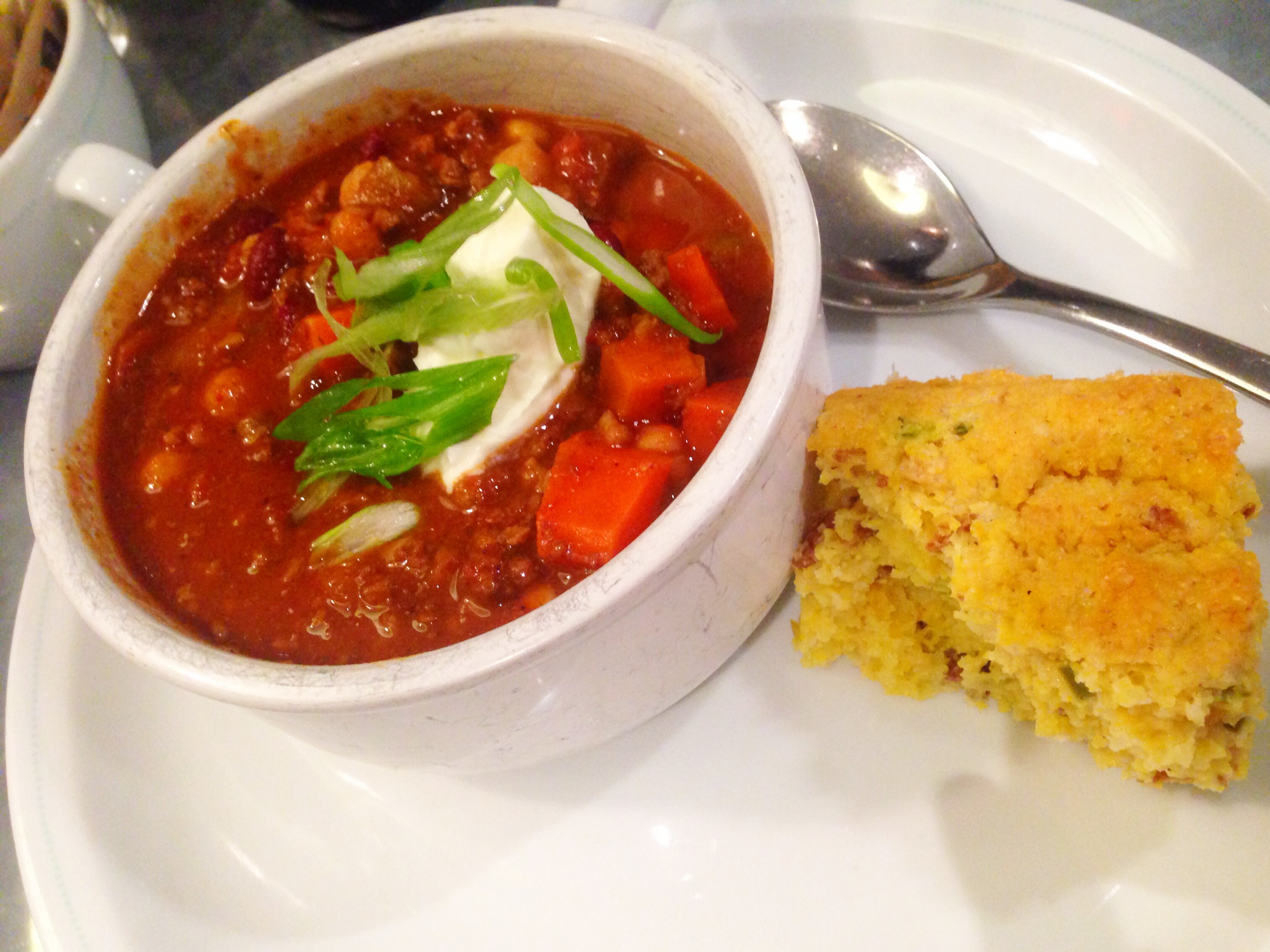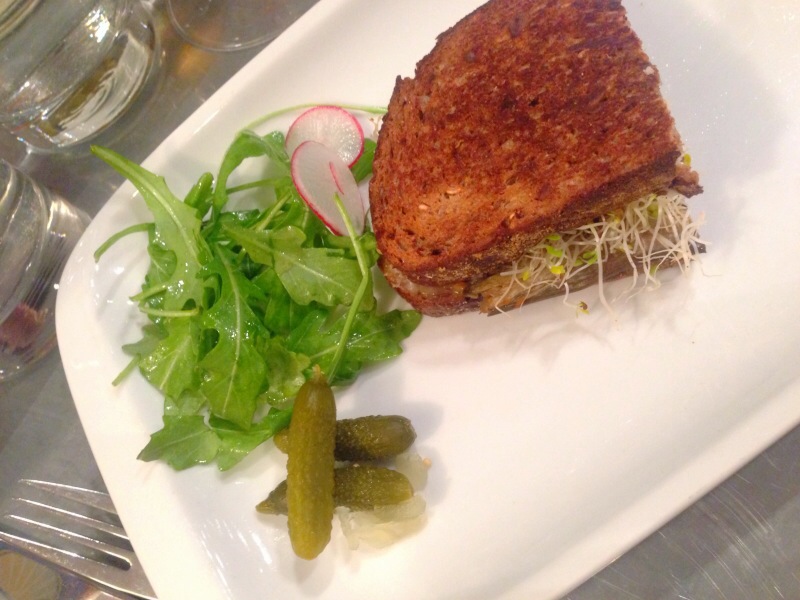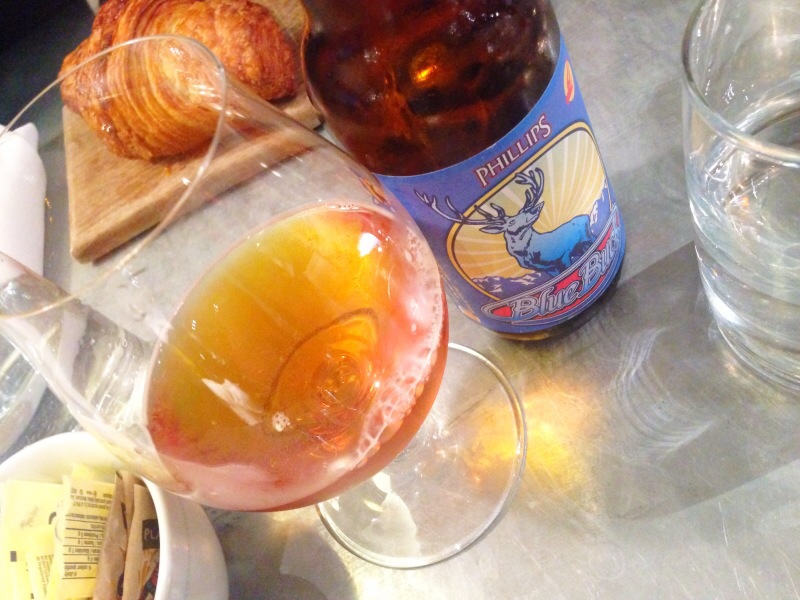 The girls didn't end up getting their Hot Chocolate Festival special because they thought it was a little pricey. I however saw them serving it in a nice latte cup with a piece of over sized marshmallow, looking extremely enticing. So the girls got a couple croissants and some coffee instead. As Jenny was raving about the croissant, I took a bite on the chocolate one. It was decent but it was just not as good as the big croissant that I had at Swiss Bakery in the morning. Maybe it was just not as fresh as when they first came out of the oven.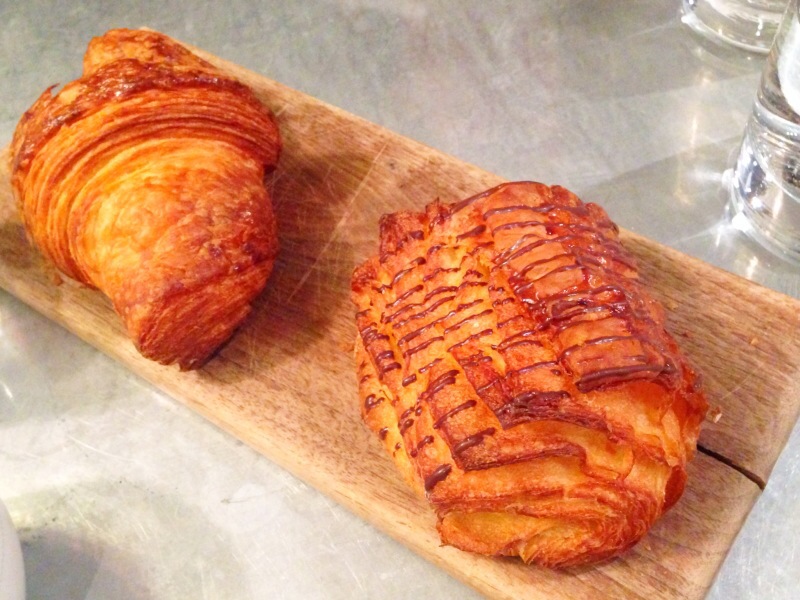 I truly like it here at Bel Cafe for the casual atmosphere, the simple but elegant food with great quality, and the top-notched services from their genuinely friendly staff.
Official website:
Map and other reviews: