Albert lives in Shanghai, but he almost always visits home for Chinese New Year. I thought it would be a nice treat to take him to Boulevard Kitchen and Bar since he loves seafood, especially raw oysters. As the bar seemed quite packed for the Happy Hour, we decided to grab a table and sample their Seafood Tower for Two ($60).
Sitting down, the dining room of the restaurant looked quite stunning with some impressive details on decors, furnishing, and even down to silverware. This place would be a great choice for a romantic date. A couple glasses of Prosecco helped us ease into the mood getting ready for a fabulous Friday evening.
And the double deck platter of seafood arrived, sounding and looking fancy, with wild sidestripe shrimp ceviche, albacore tuna tataki, read island mussel escabèche, dungeness crab louie, snow crab legs, wild shrimp, and half a dozen local oysters. The fresh oysters and the succulent wild shrimps were lovely, but the rest of the items were a bit of an afterthought, as the snow crab legs seemed quite dull when we knew how delicious king crab legs were, and other dishes were just bits of seafood that looked like trims from the main seafood dishes buried under veggies and sauces.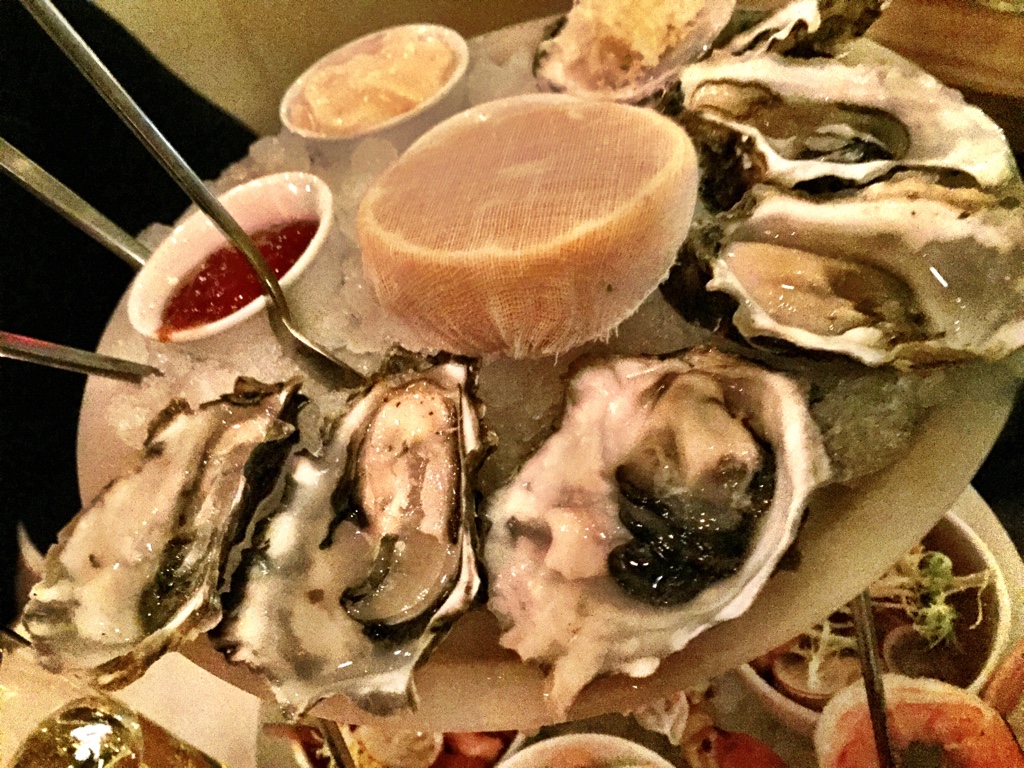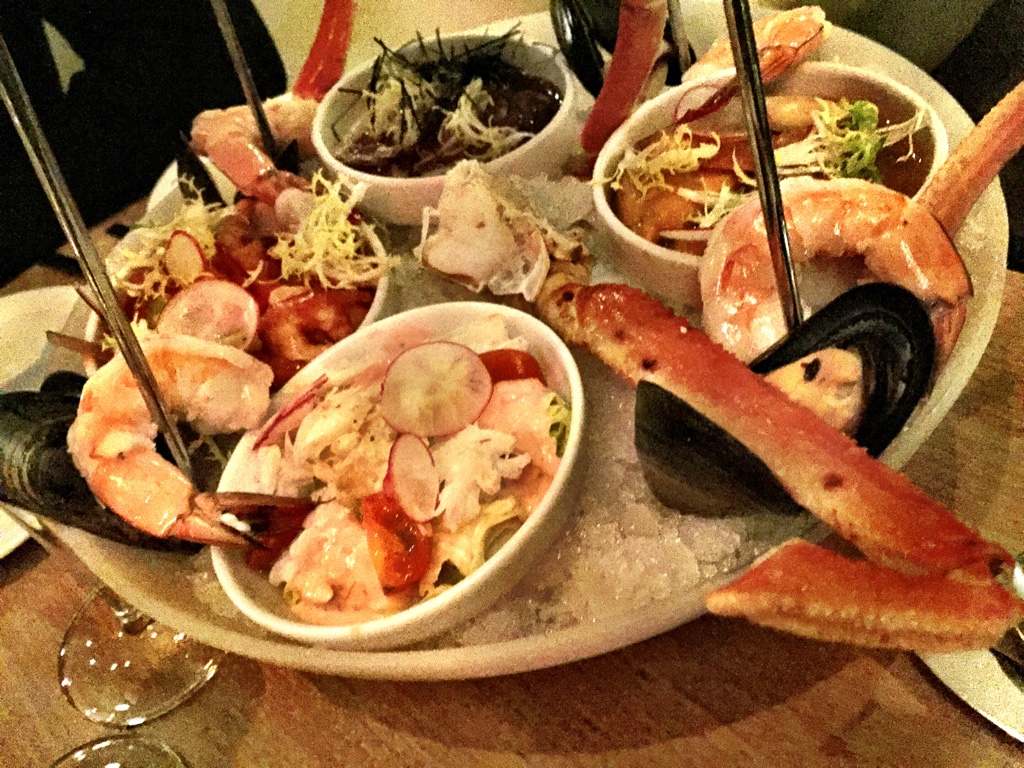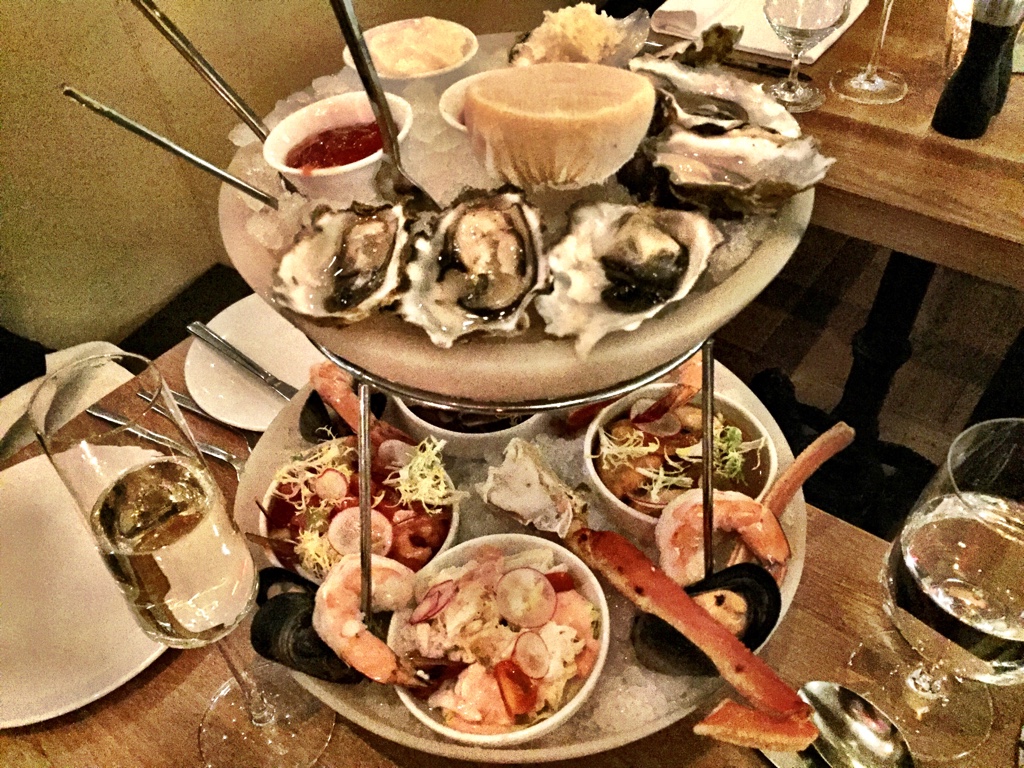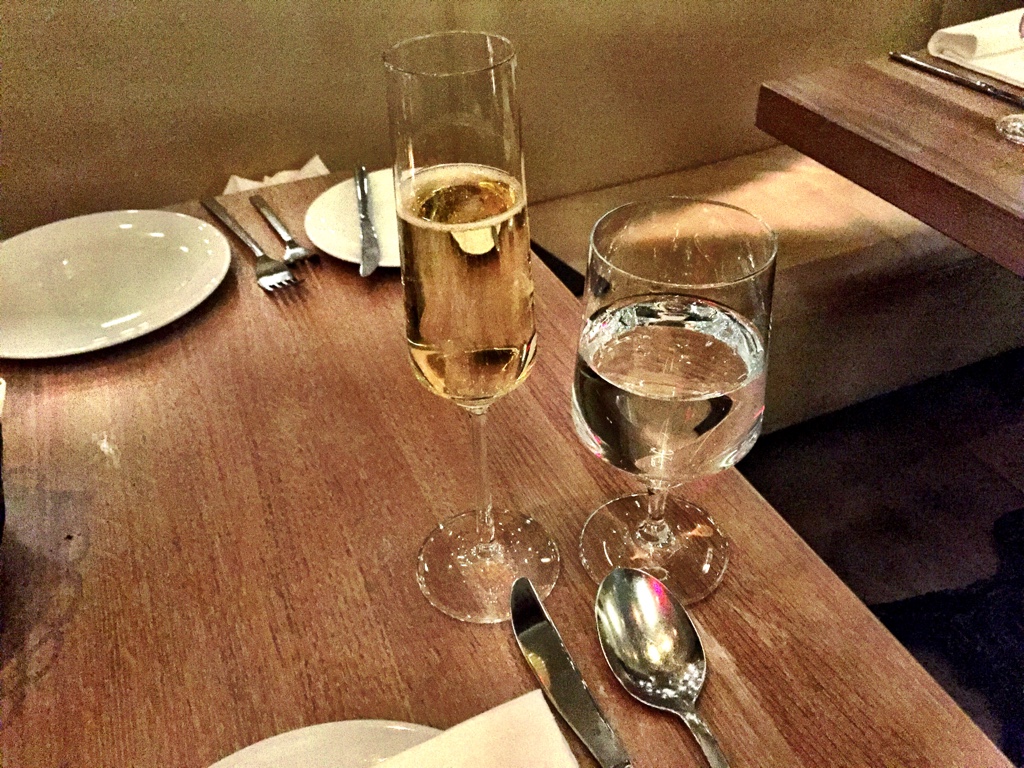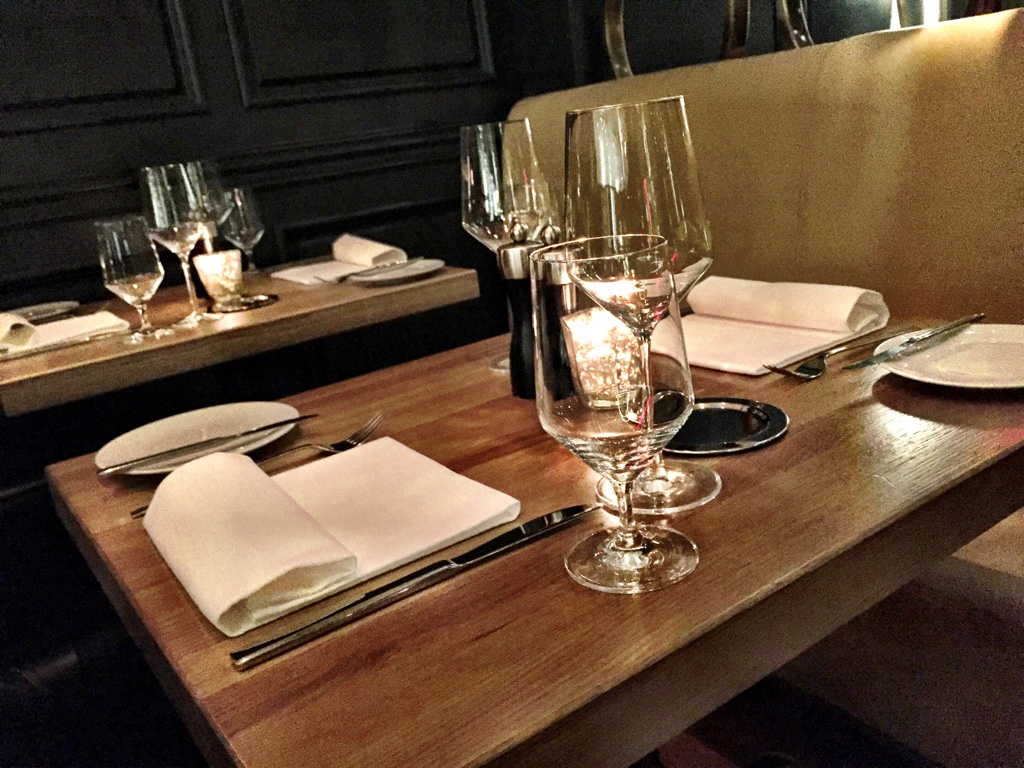 Website:
Location and more reviews: