I couldn't help admiring the ingeniousness behind Bestie – 2 besties have brought the popular street food in Germany, Currywurst, to a cute little restaurant in Vancouver Chinatown, funded on an Indigogo project.
I took my friend Jenny to Bestie for lunch. The place was small but the white interior, open space and smart arrangements did not make us feel crowded at all.
Jenny's Bratwurst and Sauerkraut was generously portioned. The sausage was seasoned well and cooked perfectly. Loved those fries: thick, crispy, and delicious with the house made mustard.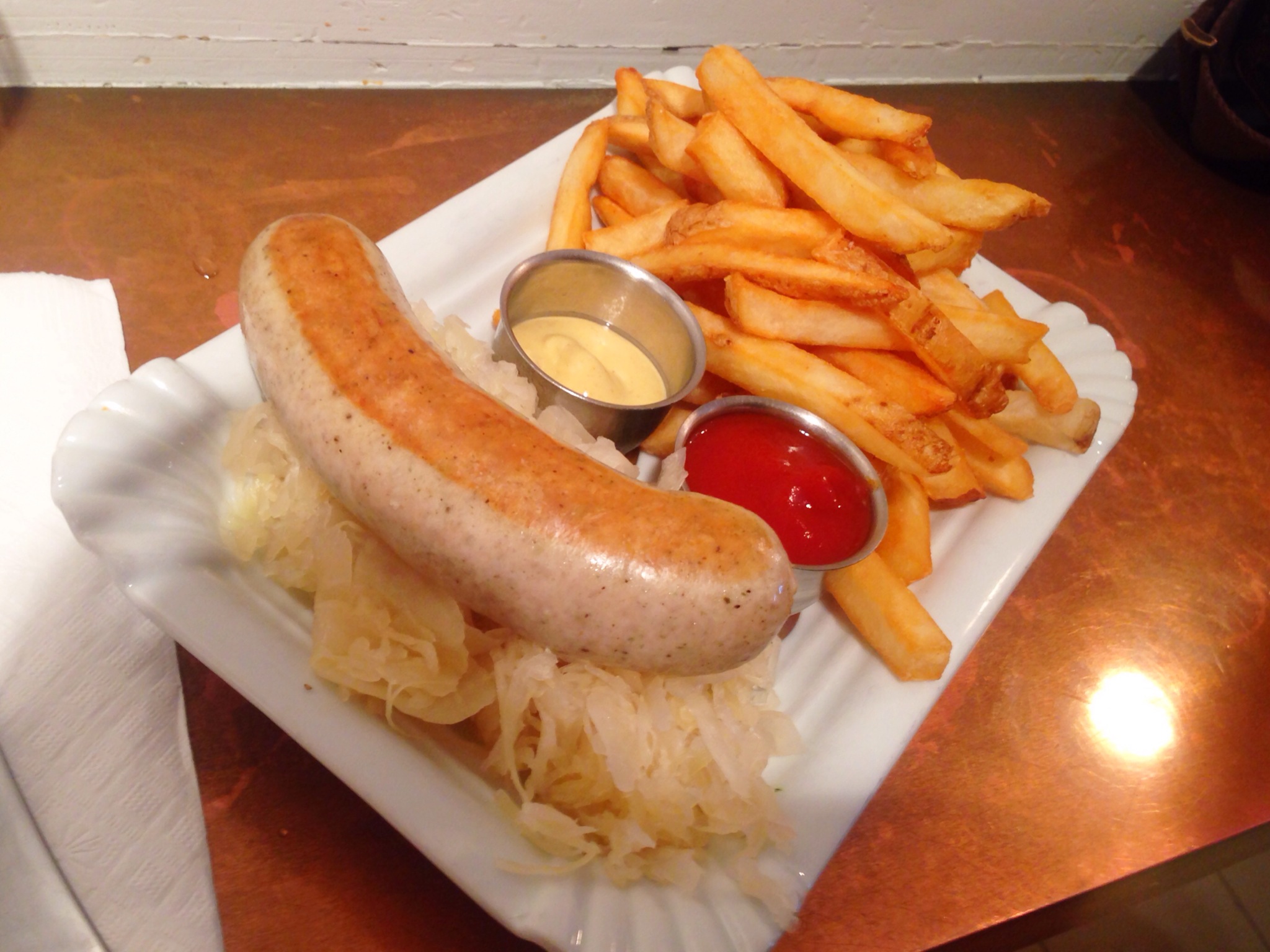 I ordered the specialty of the house: Currywurst, with the choice of Elk Cumberland saussage. The curry ketchup was interesting – curry was very subtile, valium over the counter balancing the acidity of ketchup, and making the flavour of the elk sausage come through nicely. However I wish I had ordered the fries instead. I paid an extra dollar for a salad intend of fries. Although it was delicious with spinach, dried cranberries, walnuts, and creamy dressing, the salad was rather small. I left the place still a little hungry.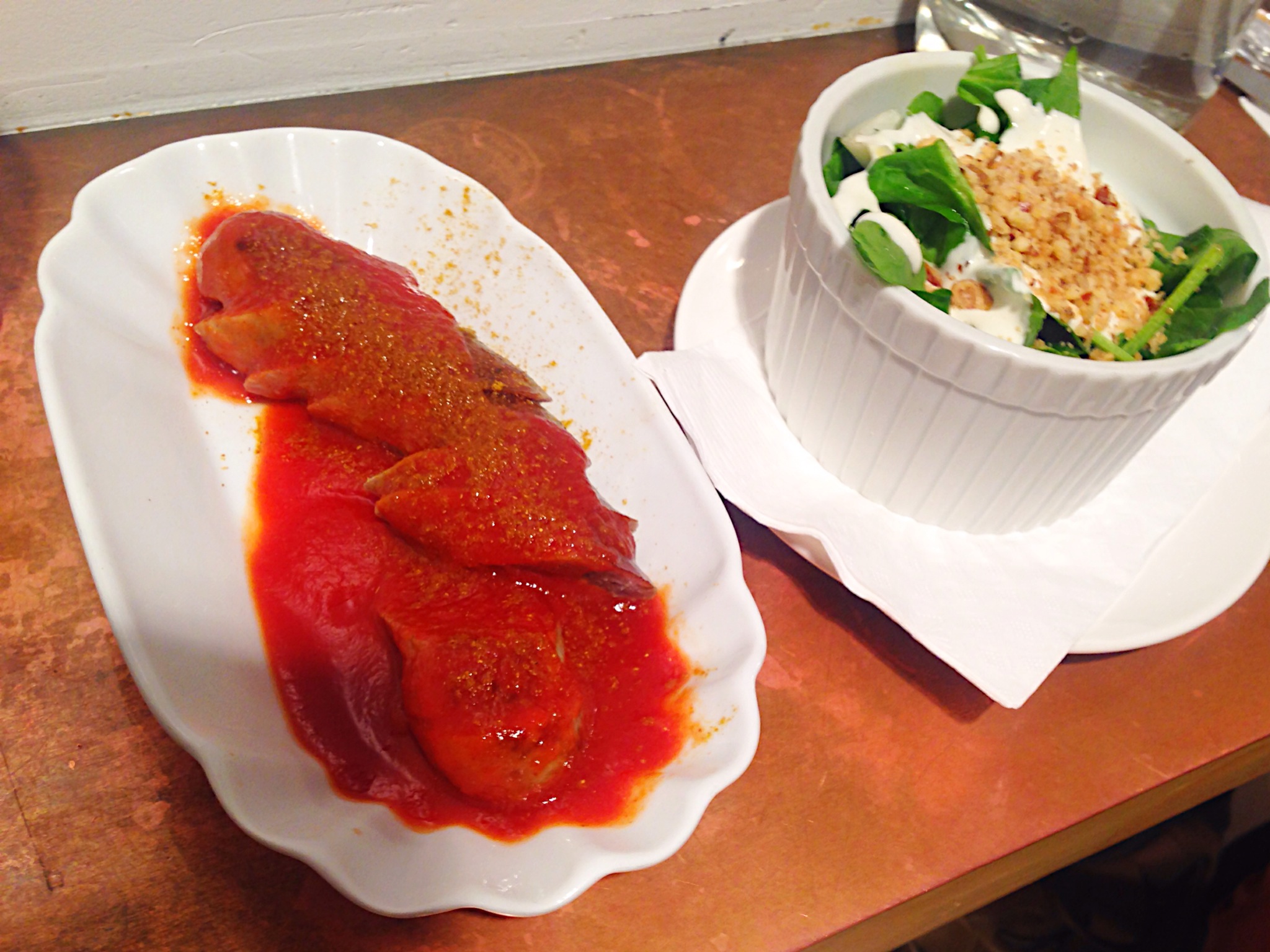 Overall I quite enjoyed the food. But would I come back? I think it is a little pricey for how simple it is. I would rather eat it on the street more often.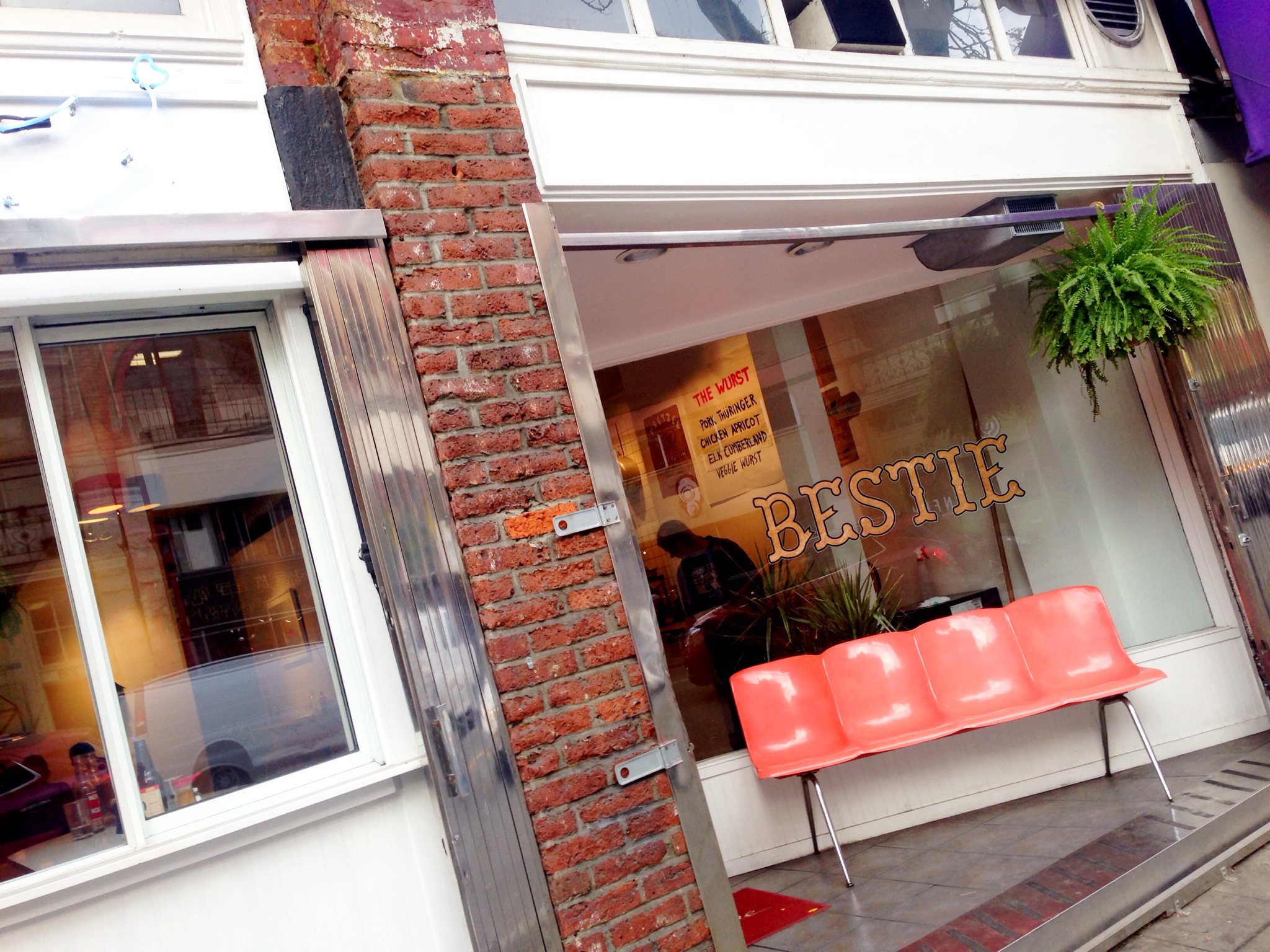 Official website:

Map and reviews: