Cantonese cuisine is my soul food. I can talk to people about traditional Cantonese ingredients and cooking non-stop. Recently, I particularly enjoy talking about food with Ada, one of my mom's closest friends, a Hong Kong lady who has been living in Vancouver for over 30 years. We would debate on topics like whether we should chop up the black bean when making black bean sauce, or much ginger we should put in a soy dipping sauce for poached prawns. When Ada mentioned this amazing fried rice dish at Pink Pearl,  I just had to taste it.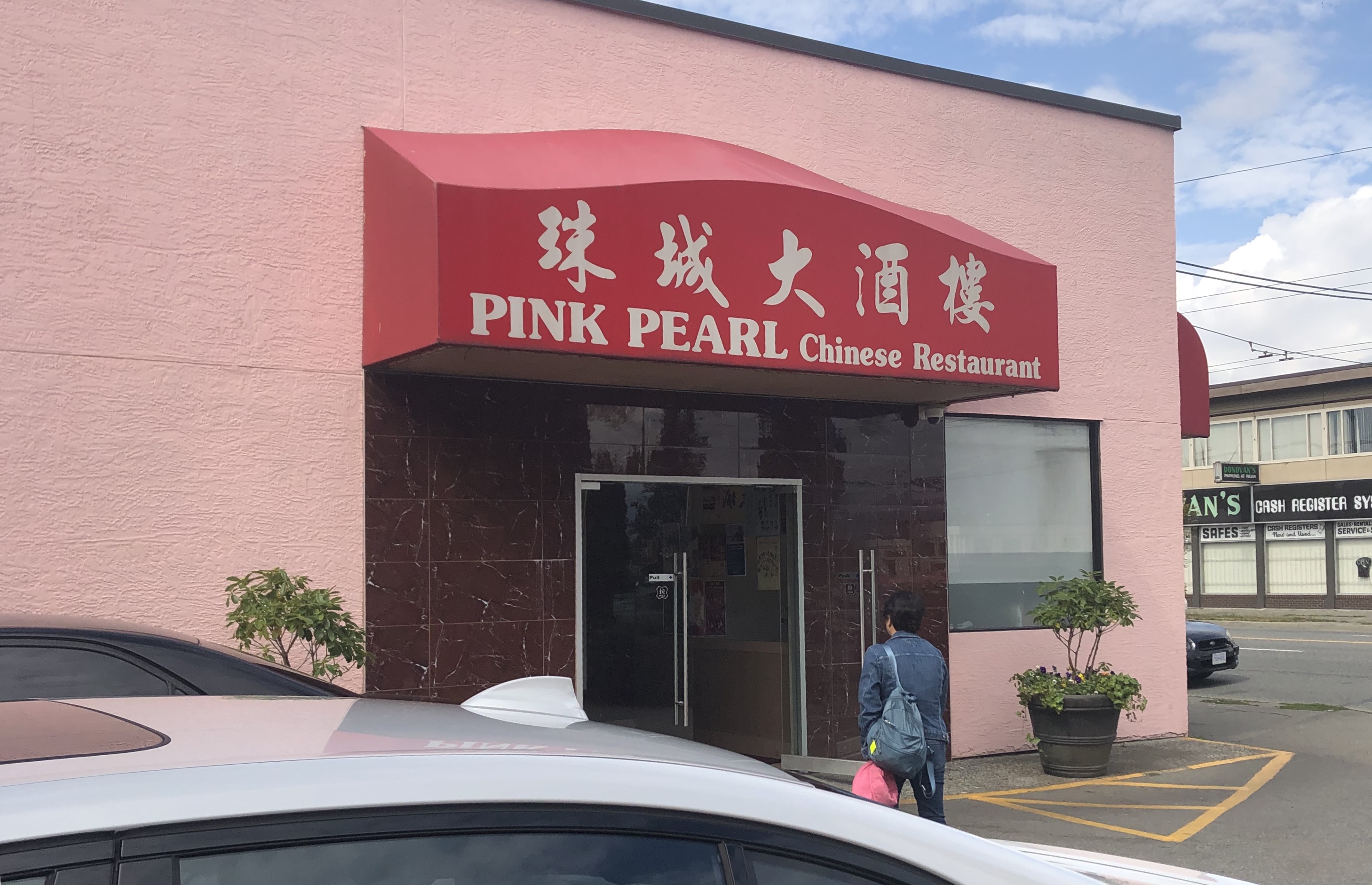 It has been years since I visited Pink Pearl.  In my memories, the Chinese restaurant is at the edge of downtown eastside and serves super affordable dim sum to mostly non-Chinese or senior folks who live in Chinatown. And even today the dishes we had did prove that, if you are spoiled by the quality dim sum in Richmond, you probably wouldn't want to come here for the dumplings. The Har Gow (Shrimp Dumplings) ($6.25) has really thick, easily broken skin. The Stuffed Eggplant with Shrimp Paste ($7.25) was a bit greasy. And the Steamed Beef Tendon in Peking Sauce ($7.25) was a bit too mushy.  But when you look around and see many Chinese speaking tables, mostly multi-generation families, and you can see that this place has become a spot for sentiments rather than food.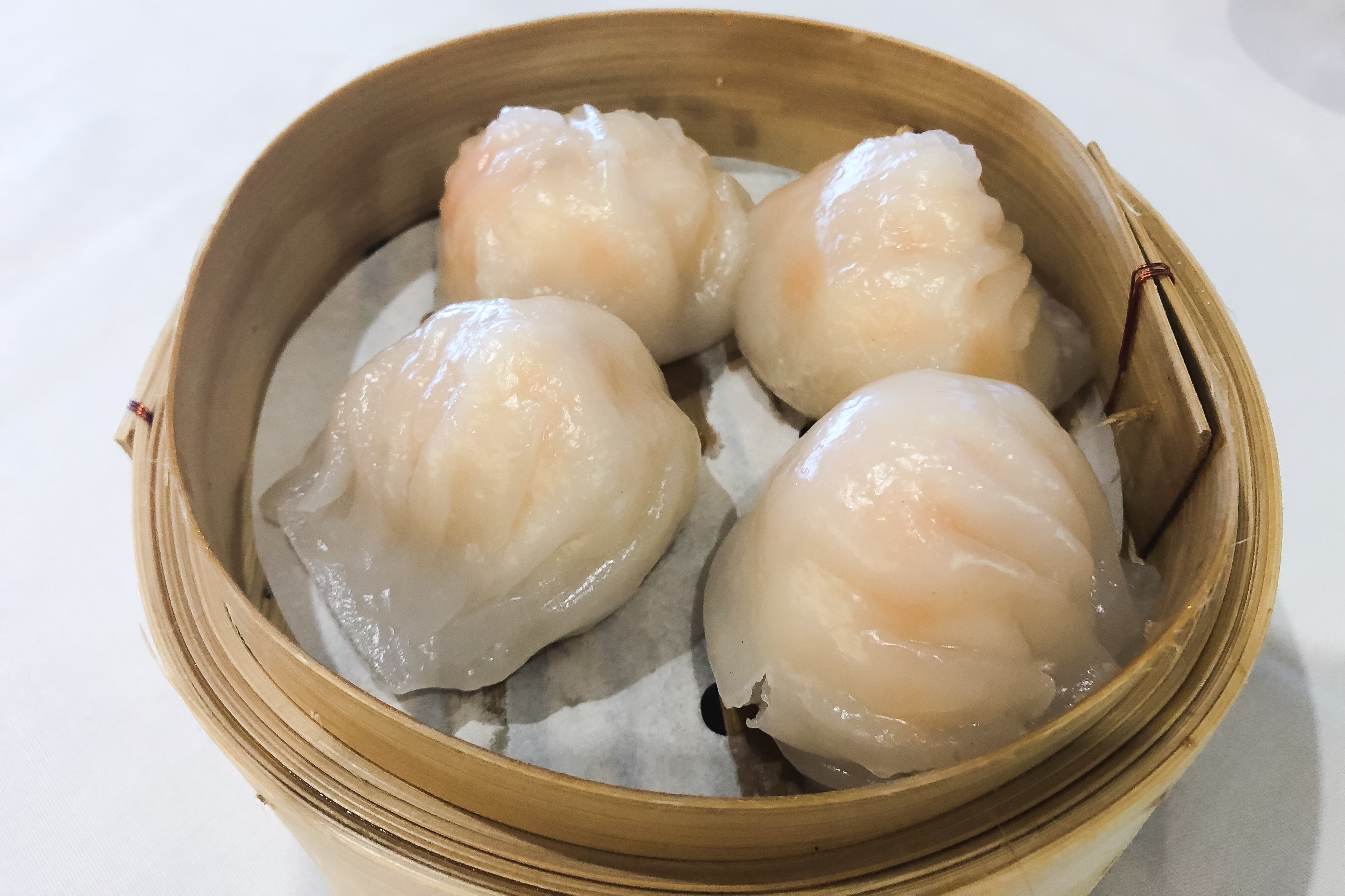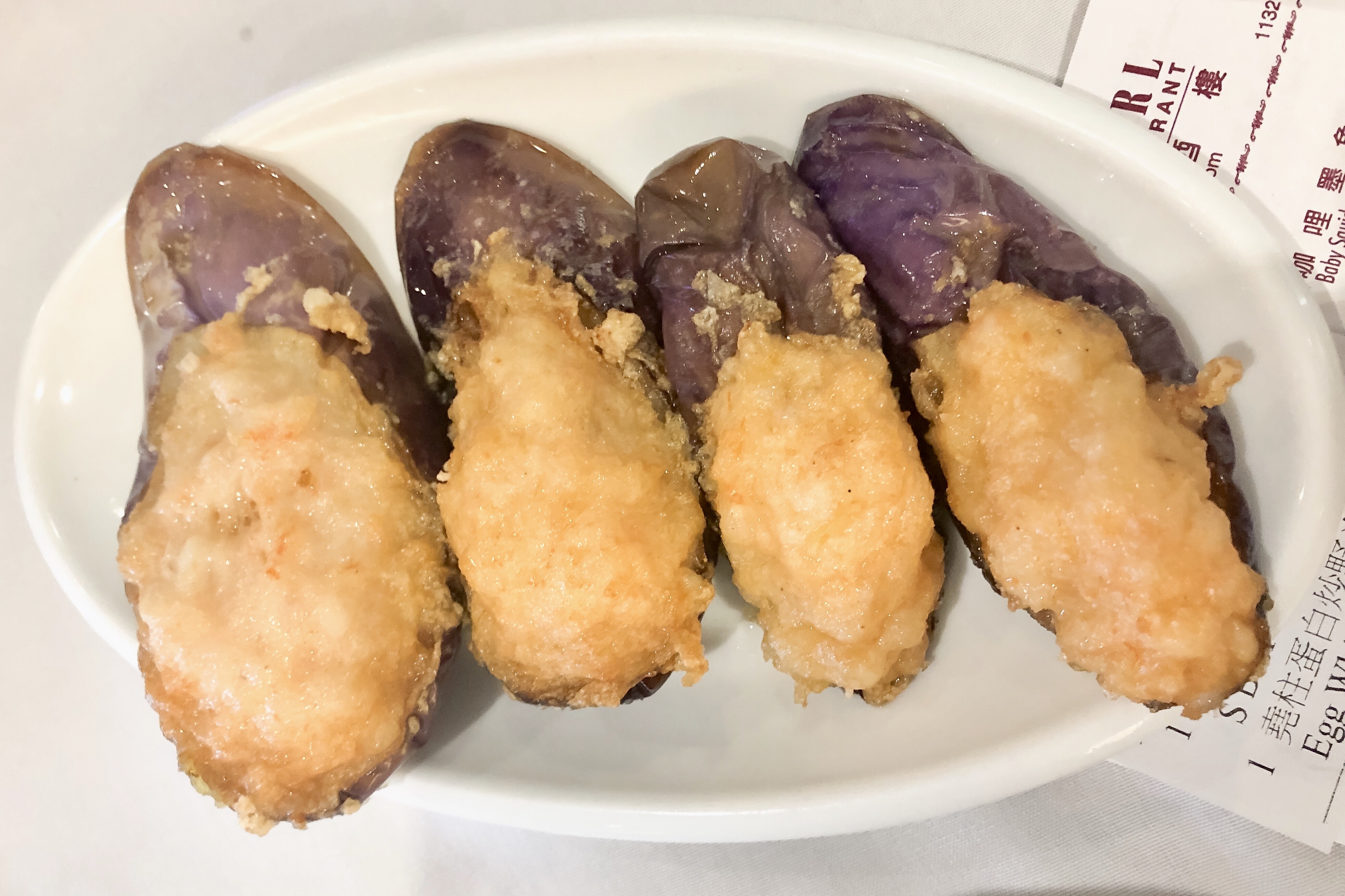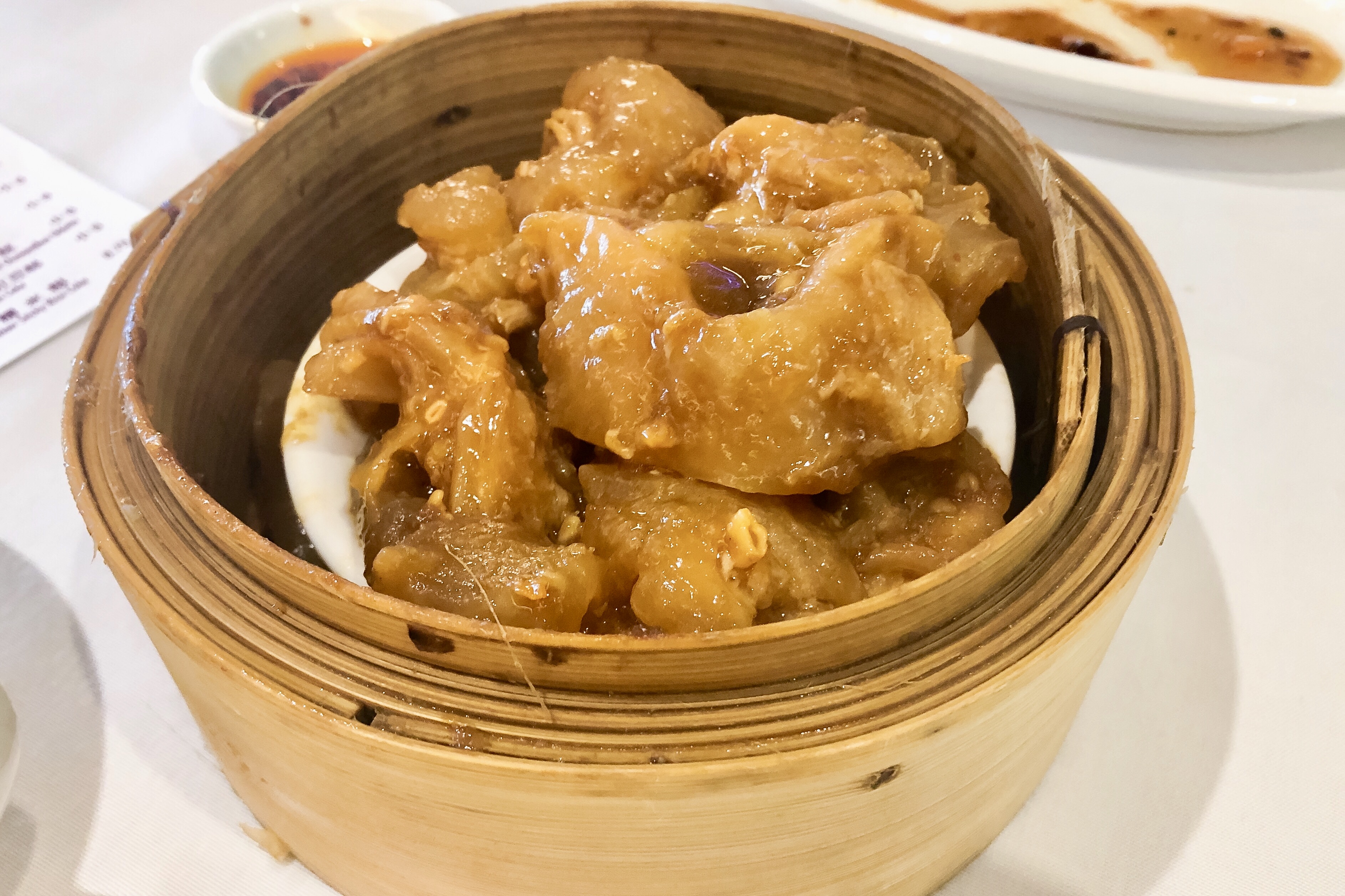 But dim sum wasn't what we came here for.  We are here for the Egg White & Dried Scallop Fried Wild Rice ($26.80) that Ada highly recommended. This is a pretty pricey fried rice dish even at any Chinese fine-dining restaurants in Vancouver.  I was in awe of how good it was. The great amount of dried scallop had given it such amazing seafood flavour, and the wild rice, being incredibly soft and slightly chewy, provide such great texture. And egg white ties it all up with the airy light aroma and texture. This is one of the best Chinee dishes I have had this year!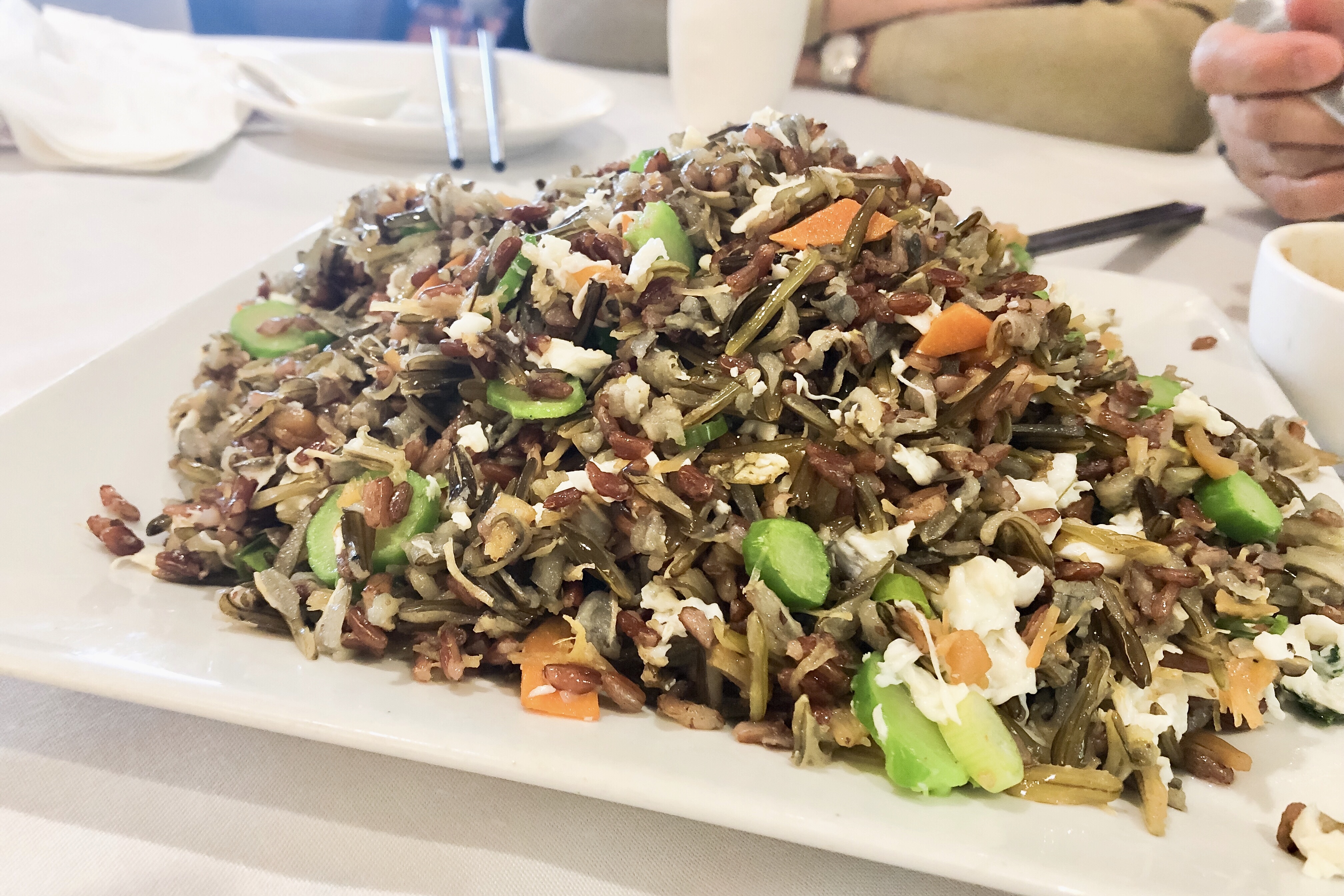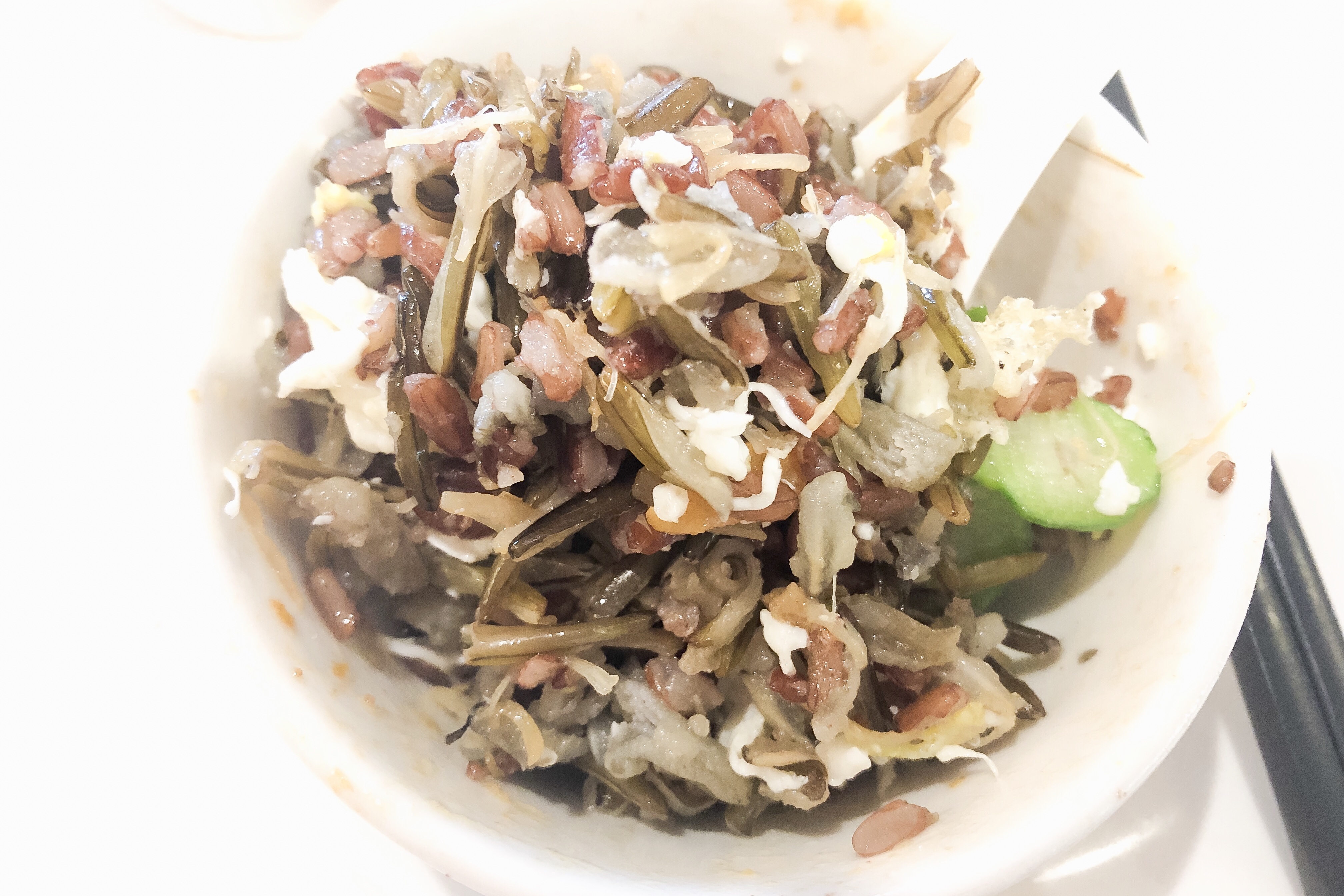 Final thoughts
The Fried Wild Rice with Dried Scallop and Egg White here was one of the most delicious and innovative Chinese dishes I have had this year. And I was surprised to find it at Pink Pearl, which over the years, has impressed me as an old school spot that attracts the loyal fans traditional operations, genuine service, and affordability. The fried rice dish is not cheap at $26.80, but I had to say it was worth every single penny.
$$
rating: 3/5
Pink Pearl Chinese Seafood Restaurant
1132 E Hastings St, Vancouver, BC V6A 1S2
(604) 253-4316 or pinkpearl.com