Sitting inside Annie's Panda Garden, only a 10-minute drive from my old high school, it has brought back all the memories of me working here as a teenager. The restaurant has barely changed over the years, with a family diner style dining space filled with both booths and tables, decorated with random paintings and artifacts for reminding diners of their being at a Chinese restaurant. Even the menu has remained the same with the prices gone up only a little bit. 15 years ago a sweet and sour pork lunch special was $2.95 which came with fried rice and chicken corn soup, today it is $4.35, a deal hardly exists in San Francisco. Welcome to the Suburbs!  Even the tastes of the dishes are still the same. Our Honey Walnut Prawns, Lemon Chicken, and Snow Peas with Scallops, might sound the typical Americanized Chinese dishes, but they are nicely prepared with fresh ingredients.
You probably cant't find mayo and deep fried walnut used in any Chinese home cooking, but in California,  Honey Walnut Prawns ($9.75)is such a popular and luxury seafood dish at Chinese restaurants. The prawns are lightly breaded and deep fried to perfection. But the dish could use a few more pieces honey coated fried online levitra walnuts.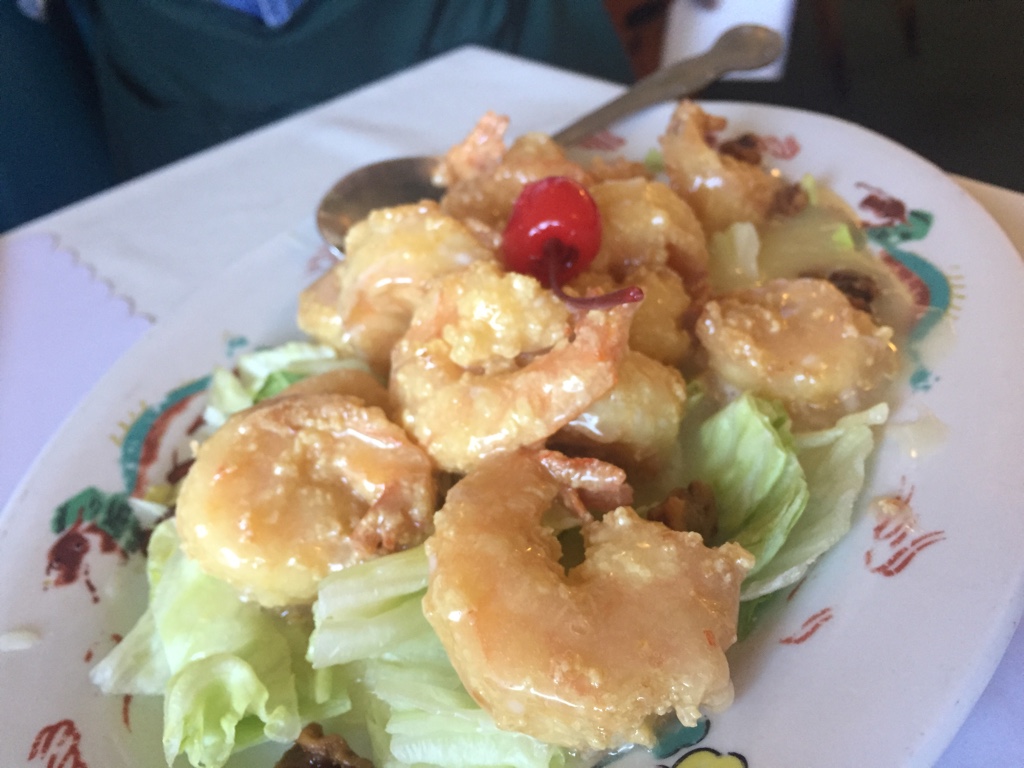 Scallops with Snow Peas ($10.95) is probably the most Cantonese dish here, with a quick stir fry that preserves the freshness of the ingredients, and a light gravy to put a shine on the dish – both very traditional Cantonese cooking techniques.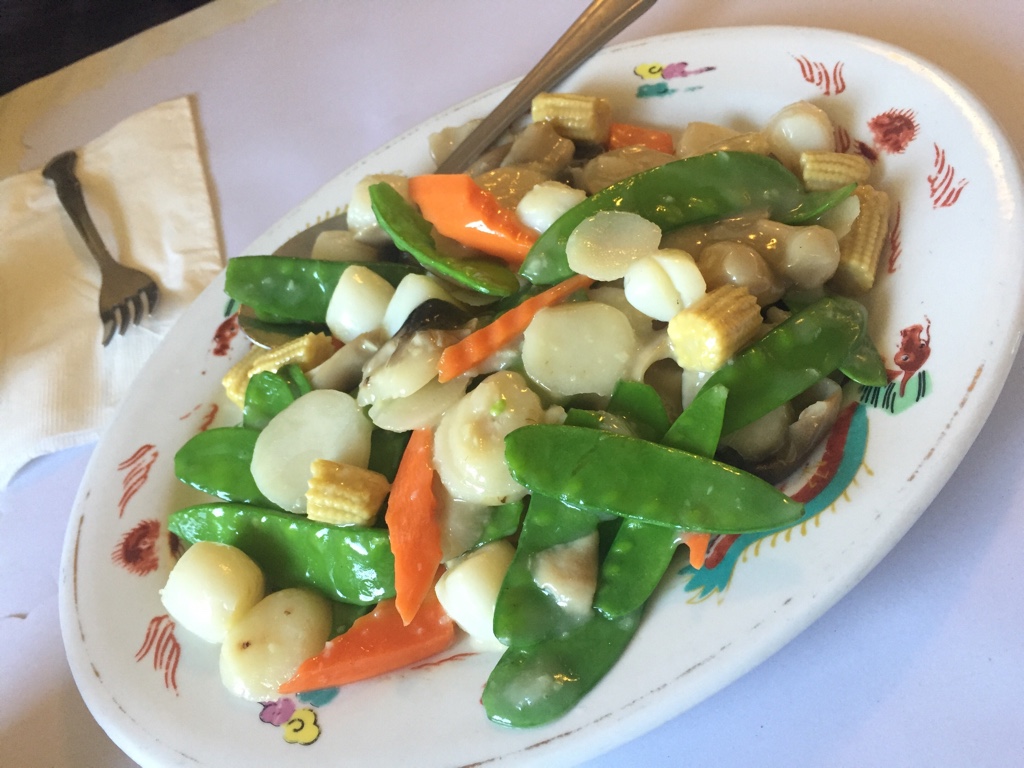 My favourite has to be Lemon Chicken ($7.75) – a couple chicken fillets breaded, deep fried to golden, sliced, and coated with a blonde translucent sauce that's perfectly balanced with sweetness and acidity. It is seemingly simple but it requires some seriously skills to make it so pretty and tasty.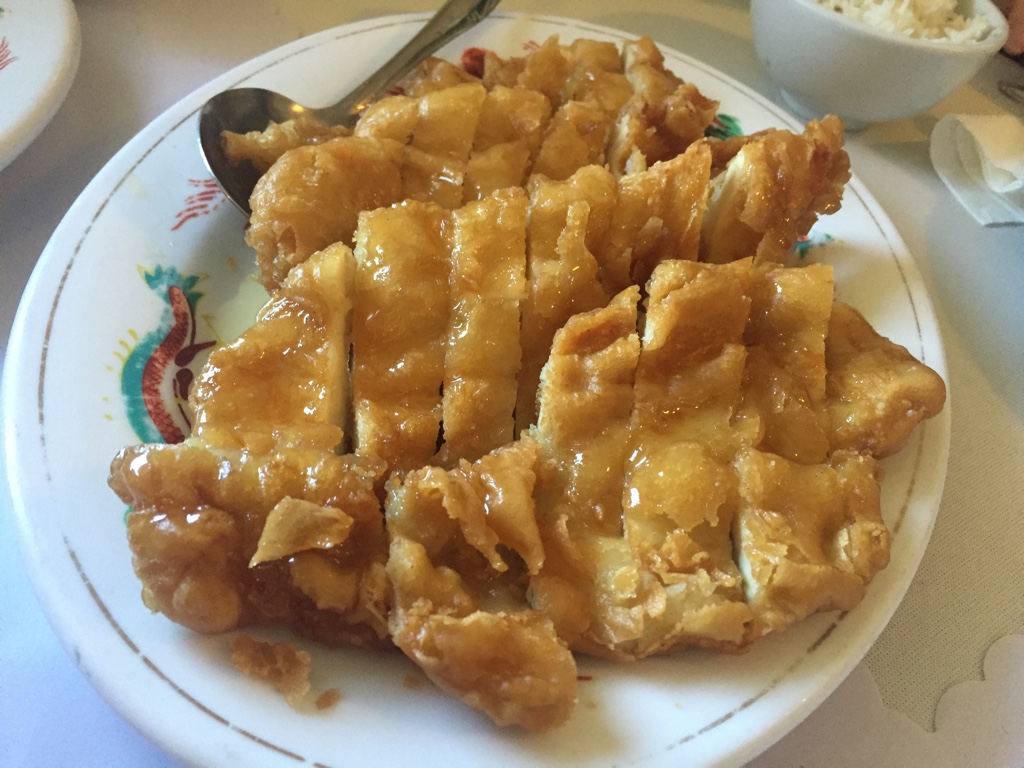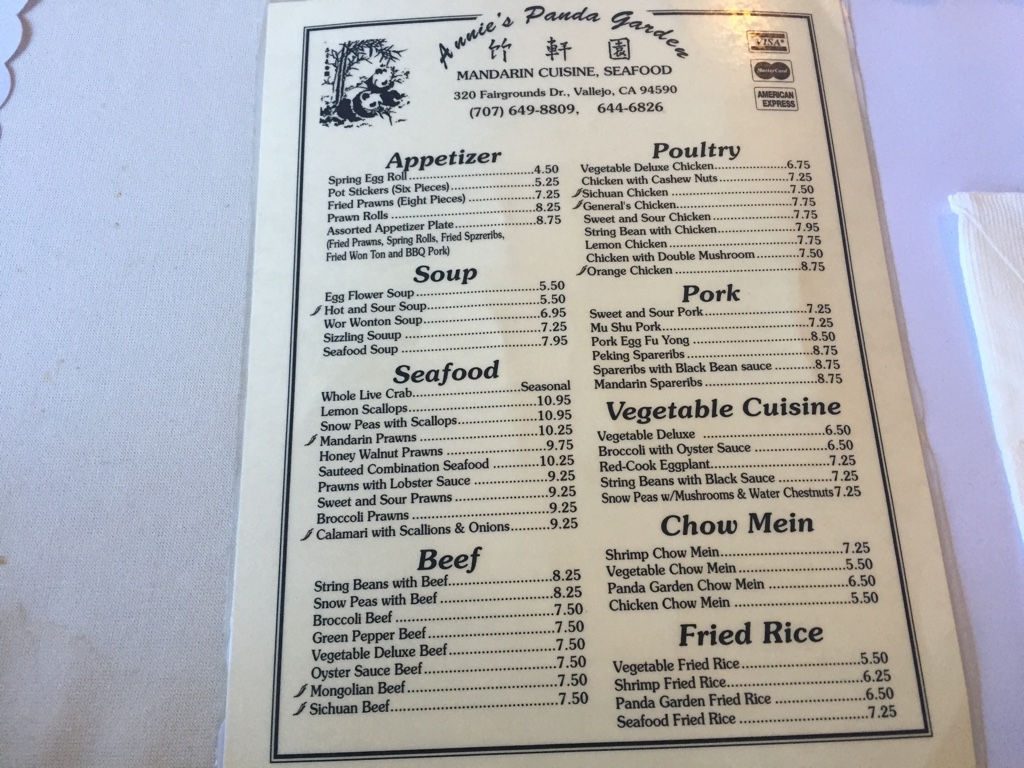 I also had a warm welcome from Annie and Danton, the husband and wife who had been running this neighbourhood favourite for almost 20 years. I could still see their passion and genuineness in the quality of their dishes, and it was such a heart felt moment .
Annie's Panda Garden is also easily spotted on Interstate 80, and only a walk distance from all the hotels near Six Flag Discovery Kingdom in Vallejo, in case anyone craves for some good ole Chinese food in the area.
Location and other reviews: