I never thought about writing a review on The Keg. I do go to their different locations quite often, and I appreciate the fact that their steaks are consistently good. But that's about it – there isn't much else to talk about on their menu besides their steaks. But this evening I had a fantastic experience at The Keg, West End, being struck by this amazing piece of Kansas City Strip, and the great services.
I was working late at the office and I was starving. So I decided to reward myself with a nice steak dinner. Greeted by a handsome and friendly server Nick, who enthusiastically acknowledged my choice of wine, Quail's Gate Pinot Noir ($14), I was instantly fascinated by the sound of the special of the day, an 8 oz bone-in Kansas City Strip ($39). Apparently Kansas City Strip is just another name for New York Strip, but usually served with bone-in. I am a sucker for strip loin steaks as they are cut from a very tender section of beef, the short loin.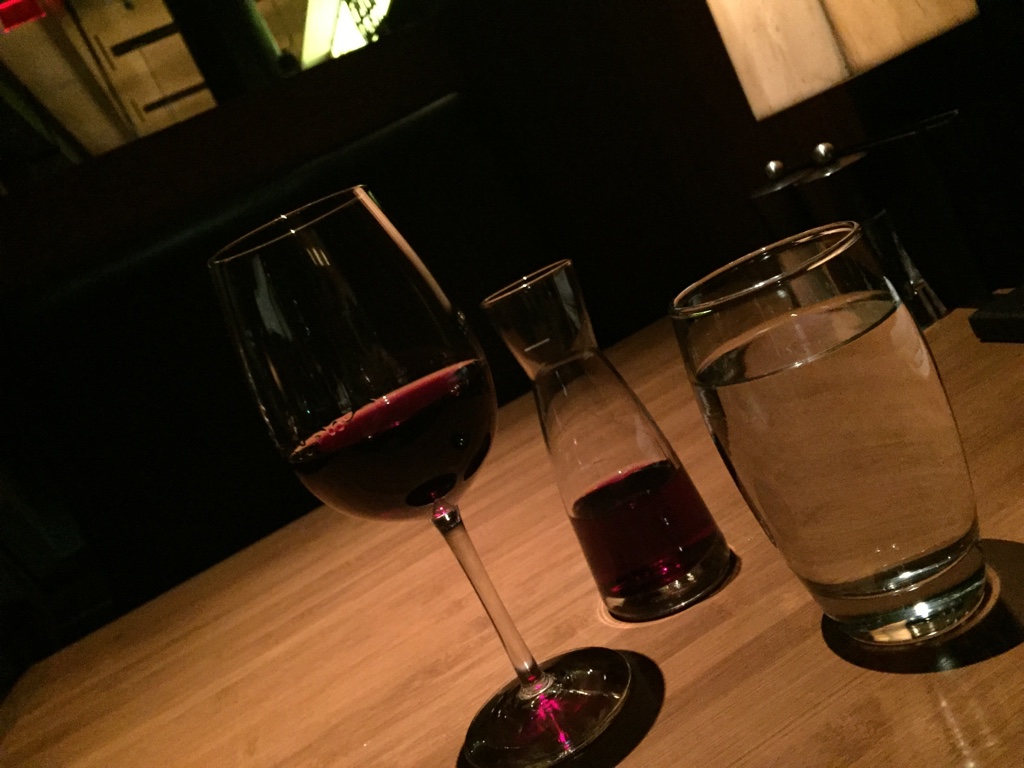 I also picked sautéed vegetables and a chimichuri sauce to go with my steak recommended by the server, as they provided some lighter and refreshing flavours to balance out the richness of the steak.
And the steak was just pure perfection! The charing, the doneness, and the taste, all absolutely spot-on!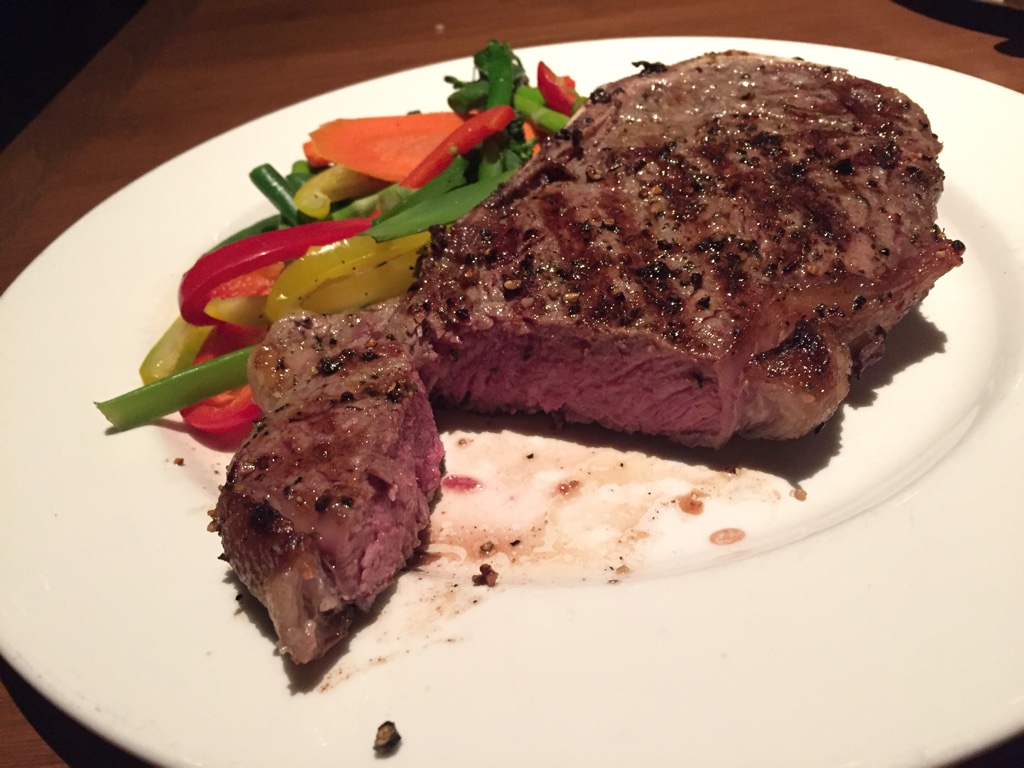 Website:
https://www.kegsteakhouse.com/locations/#!/locations/alberni-street-keg/#siteContent
Location and other reviews: