I drive by Happy Treehouse BBQ many times as it is located right at the corner of Leslie and Alexandra Road in Richmond, the central of "foodie street" filled with many Asian restaurants. So LoLo suggested the restaurant for our after-badminton dinner because she heard about their cod fish hot pot as such an amazing deal.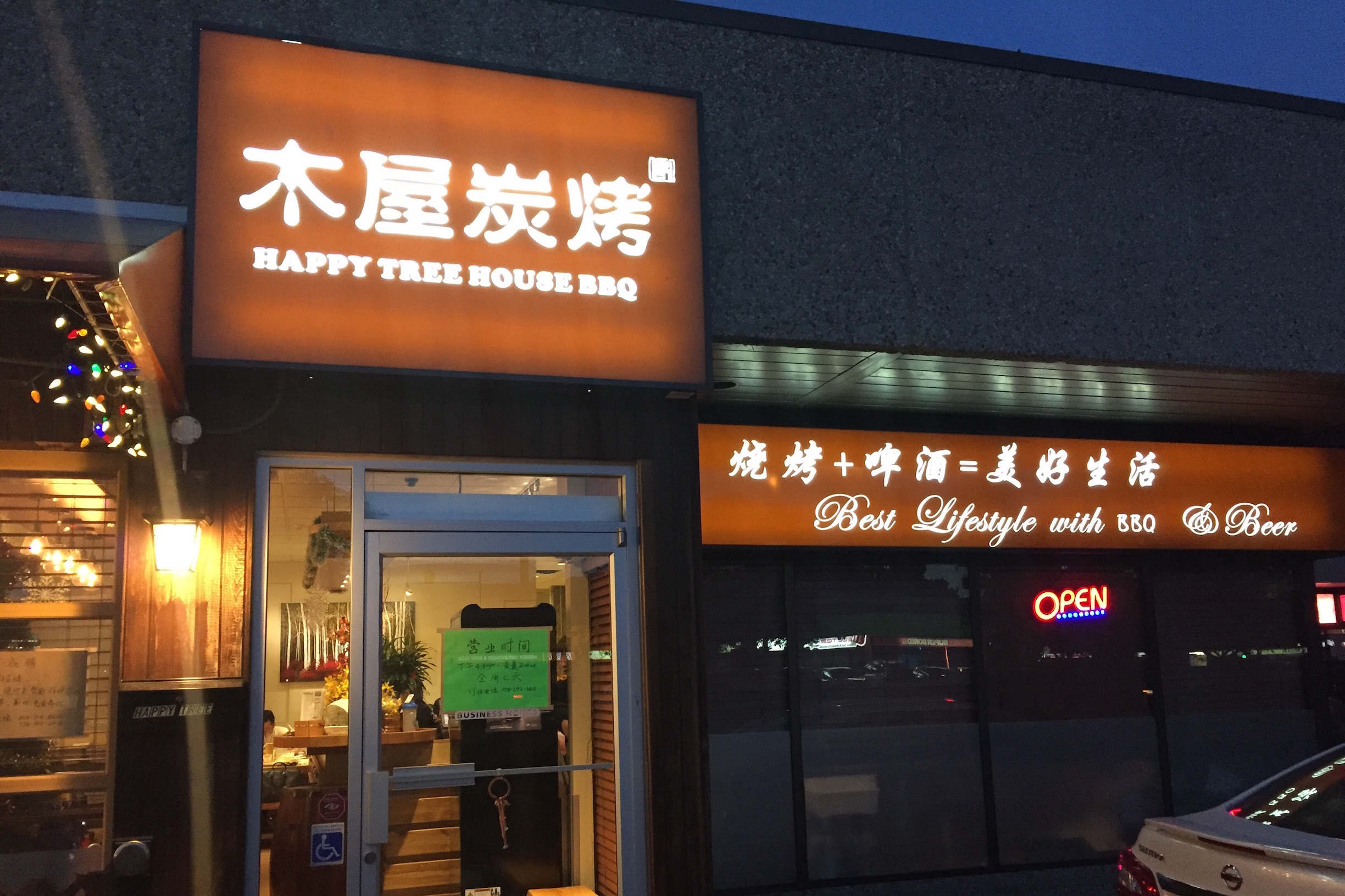 3 of us arrived here around 8:15 pm and the restaurant was completely packed. The main dining room was in its fullest capacity and we were glad we got a table in the back room and it was slightly less crowded there. We all agreed that this place reminded us typical BBQ restaurants in China, where the crowds are always super chatty and energetic, and Chinese variety shows are always playing on big screen TVs.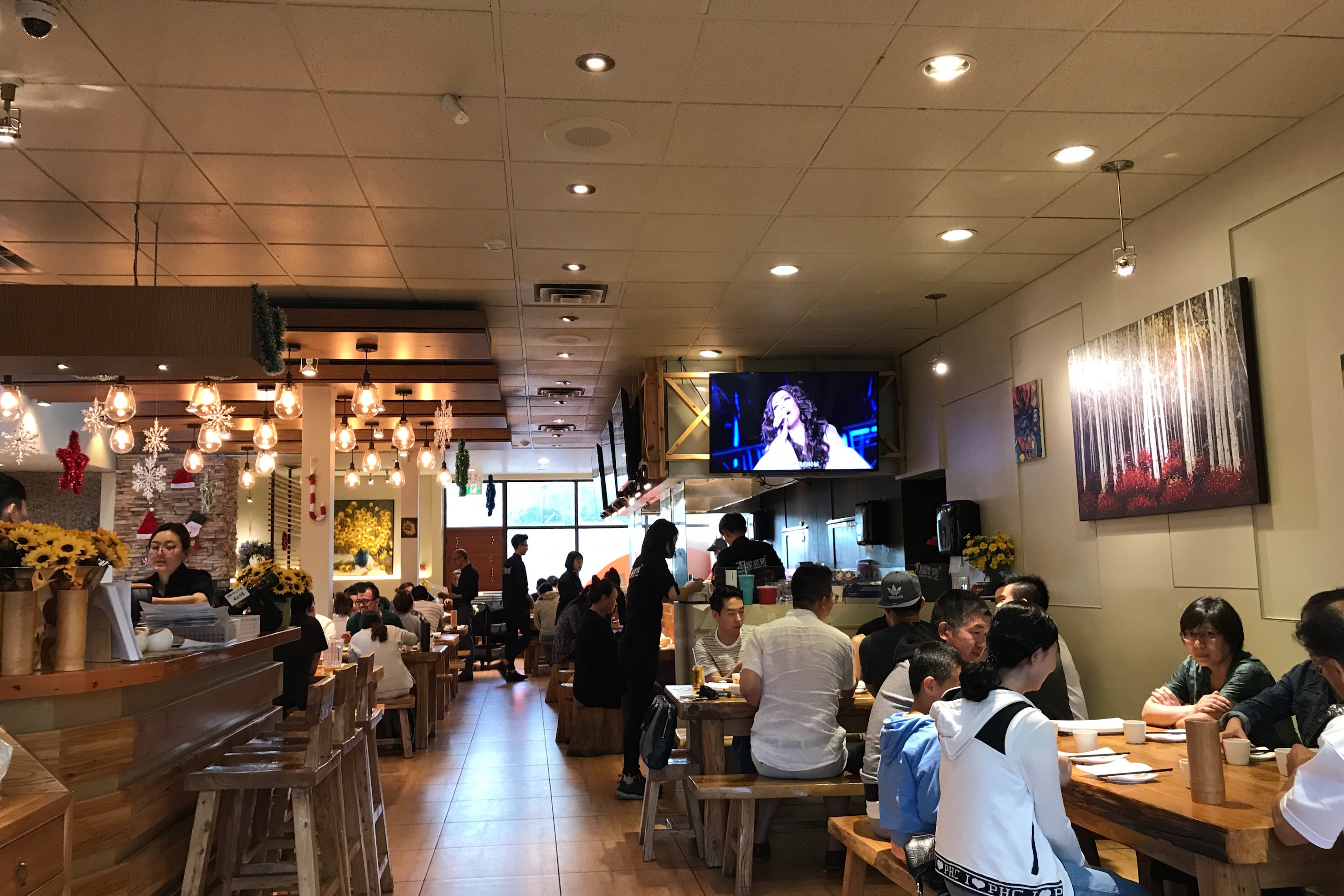 We came for the fish hot pot but always wanted to try their BBQ. The Signature BBQ Lamb on Skewers ($1.50/each, minimum 6) were loaded with tons of flavours. And I could clearly taste cumin and chilli pepper. This is great for whoever loves food with lots of herbs and spices.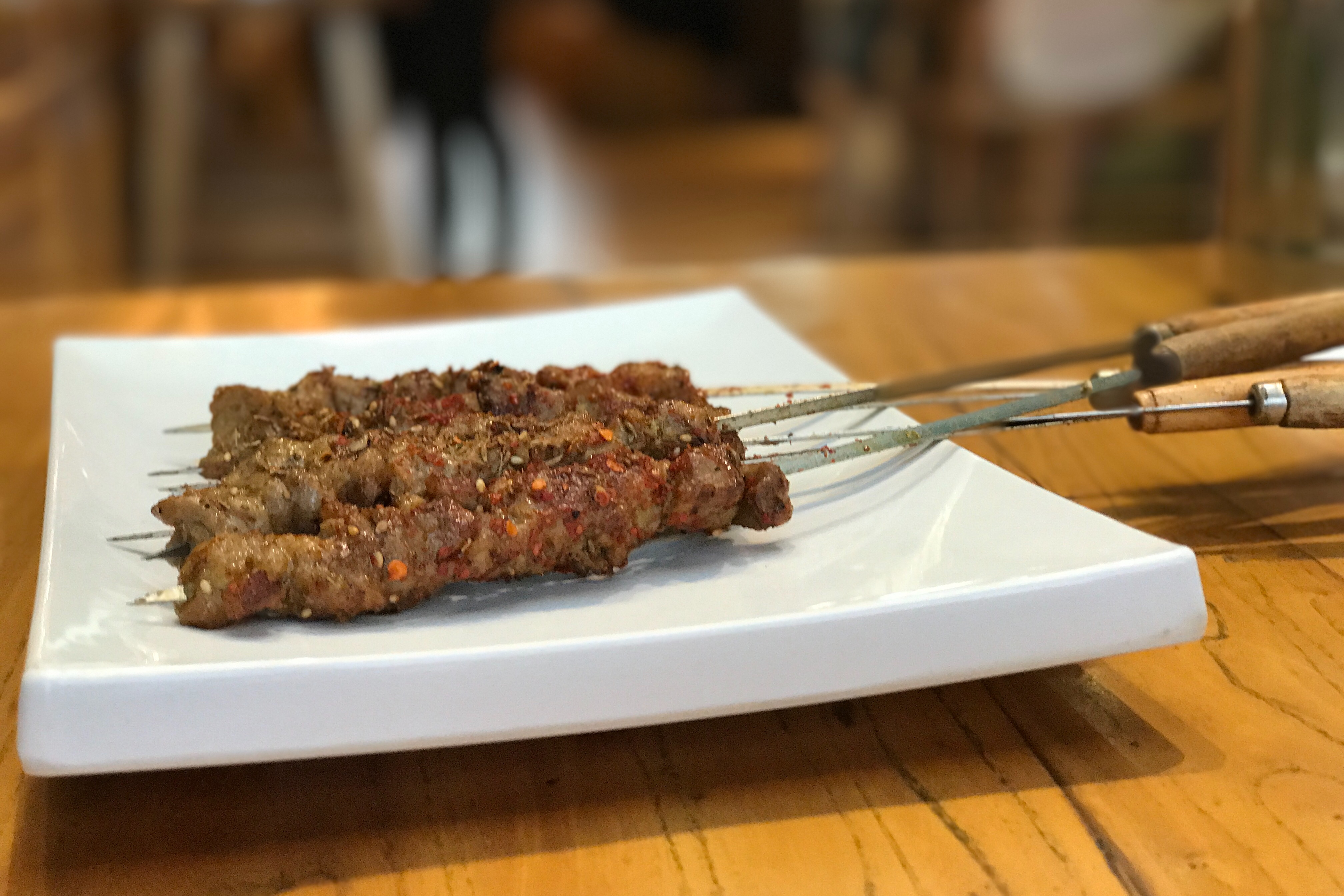 We also tried the BBQ Wings on Skewers ($2.50/each). The marinating BBQ sauce tasted very much like the Cantonese style BBQ, which was both sweet and savoury.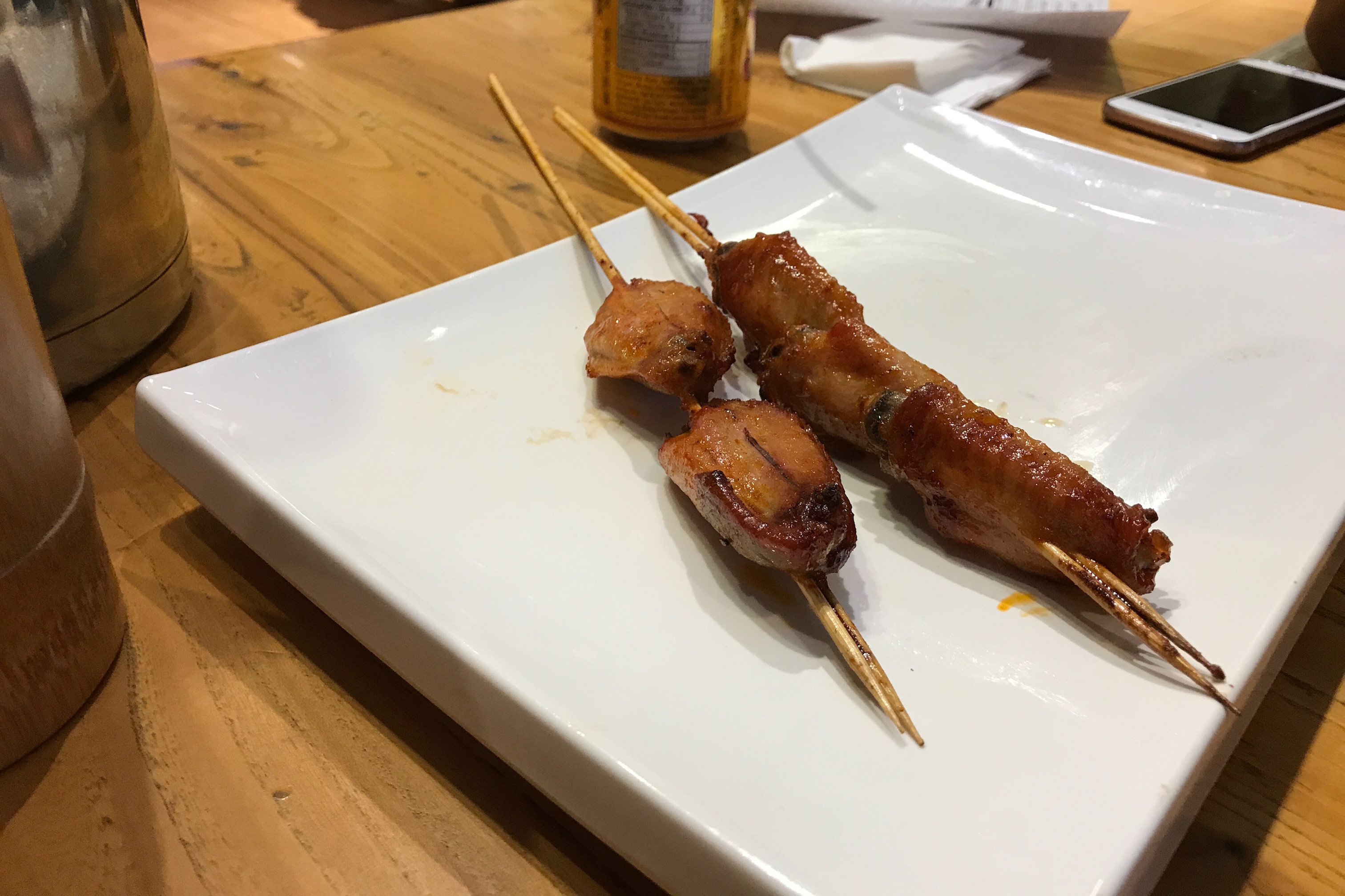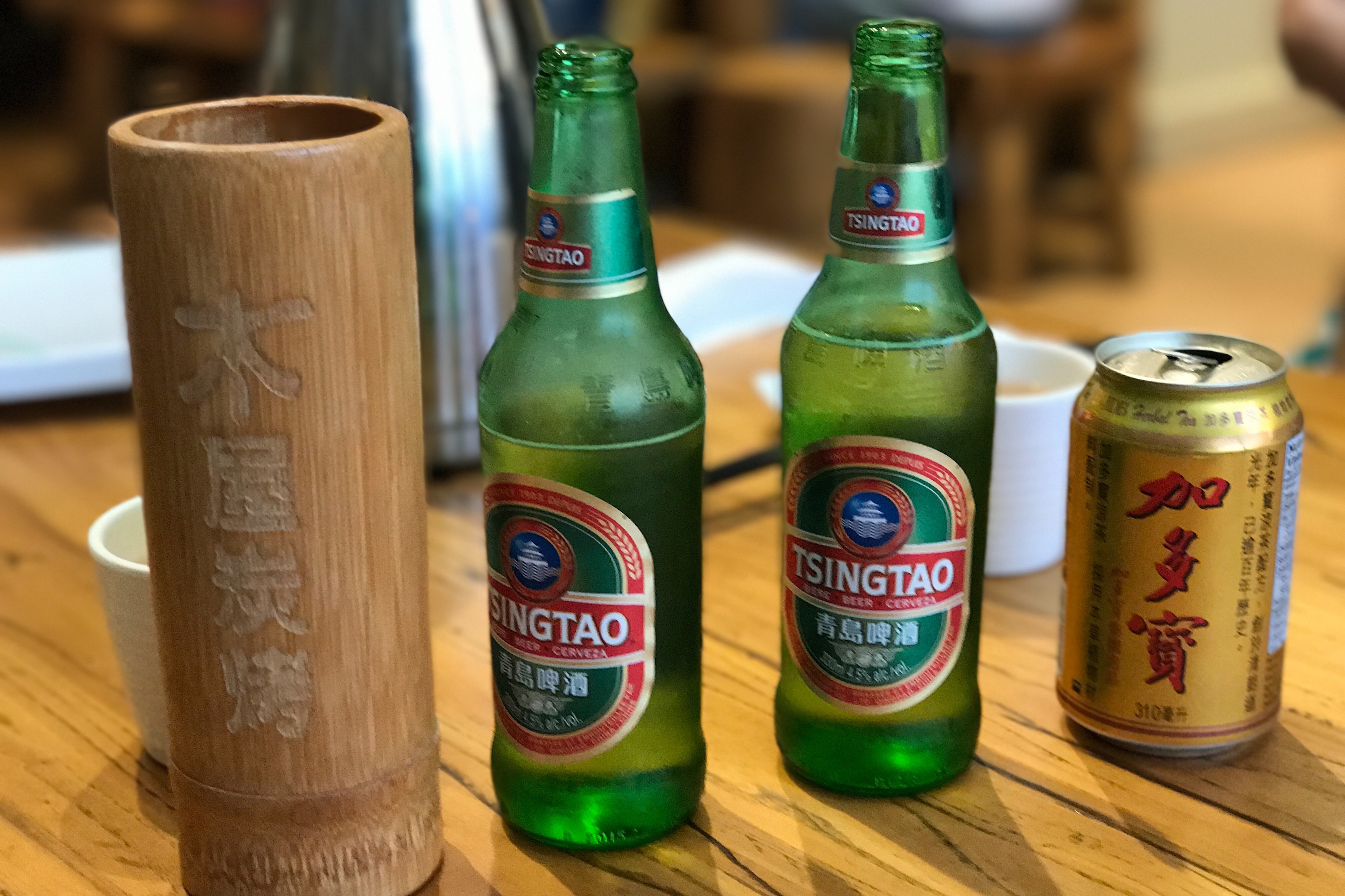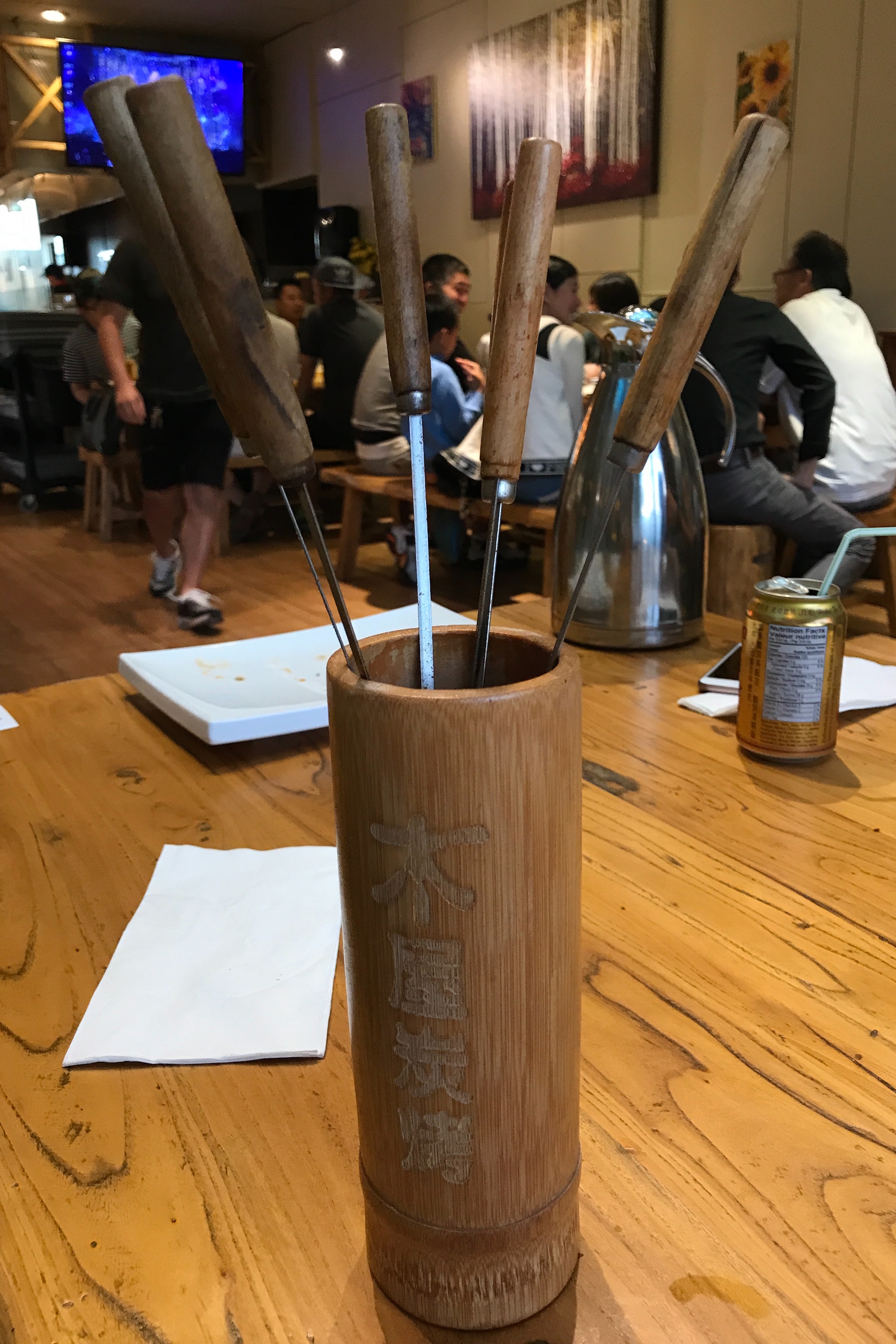 Here comes the highly anticipated, the Codfish Hot Pot ($39). But we discovered that it was actually a black cod. For a whole fresh black cod like this, it probably costs over $30 at T&T Supermarket and probably 2 – 3 times more on Granville Island. This is an incredible deal!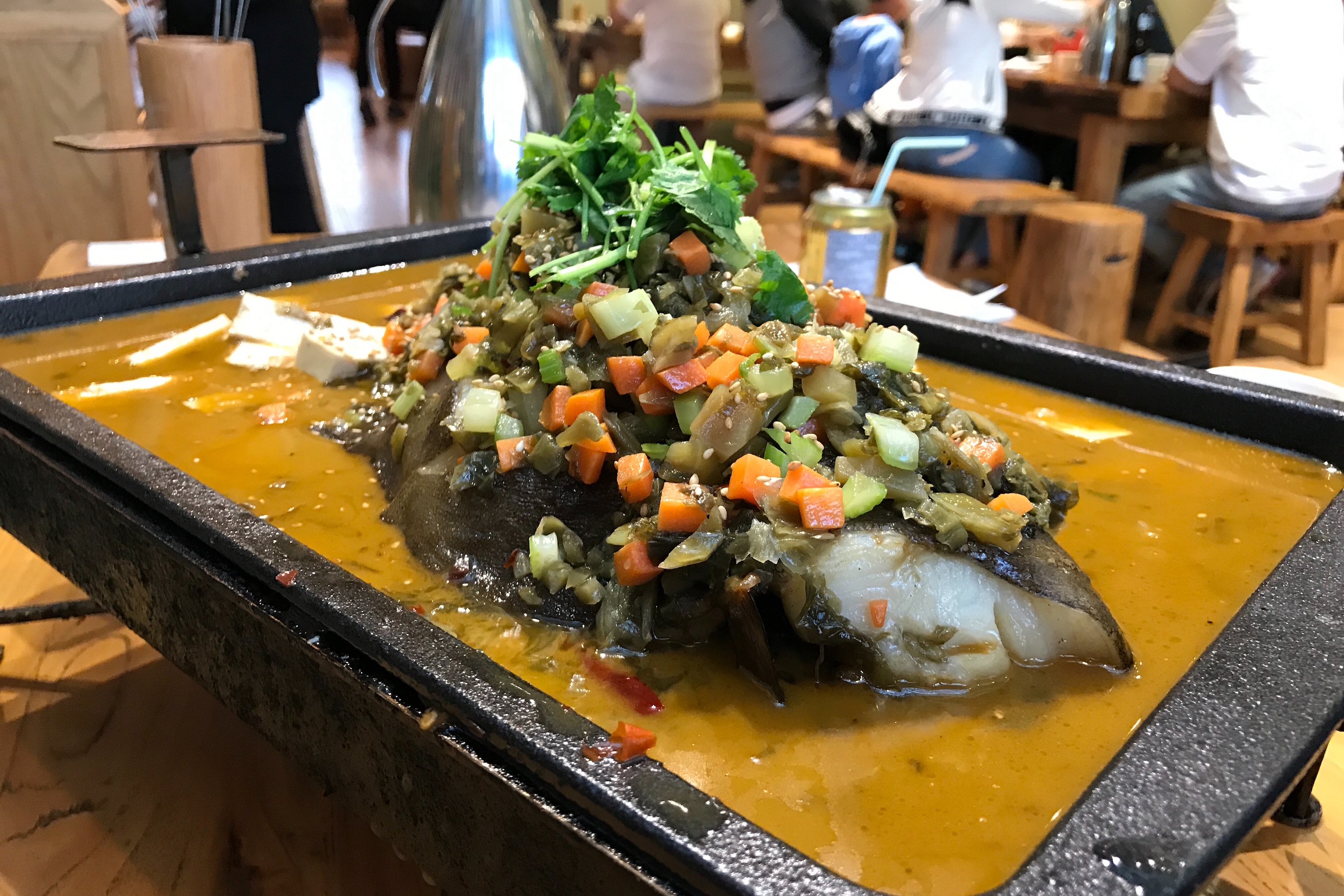 The hot pot also have other flavour choices such as Spicy Sichuan and Black Bean Sauce.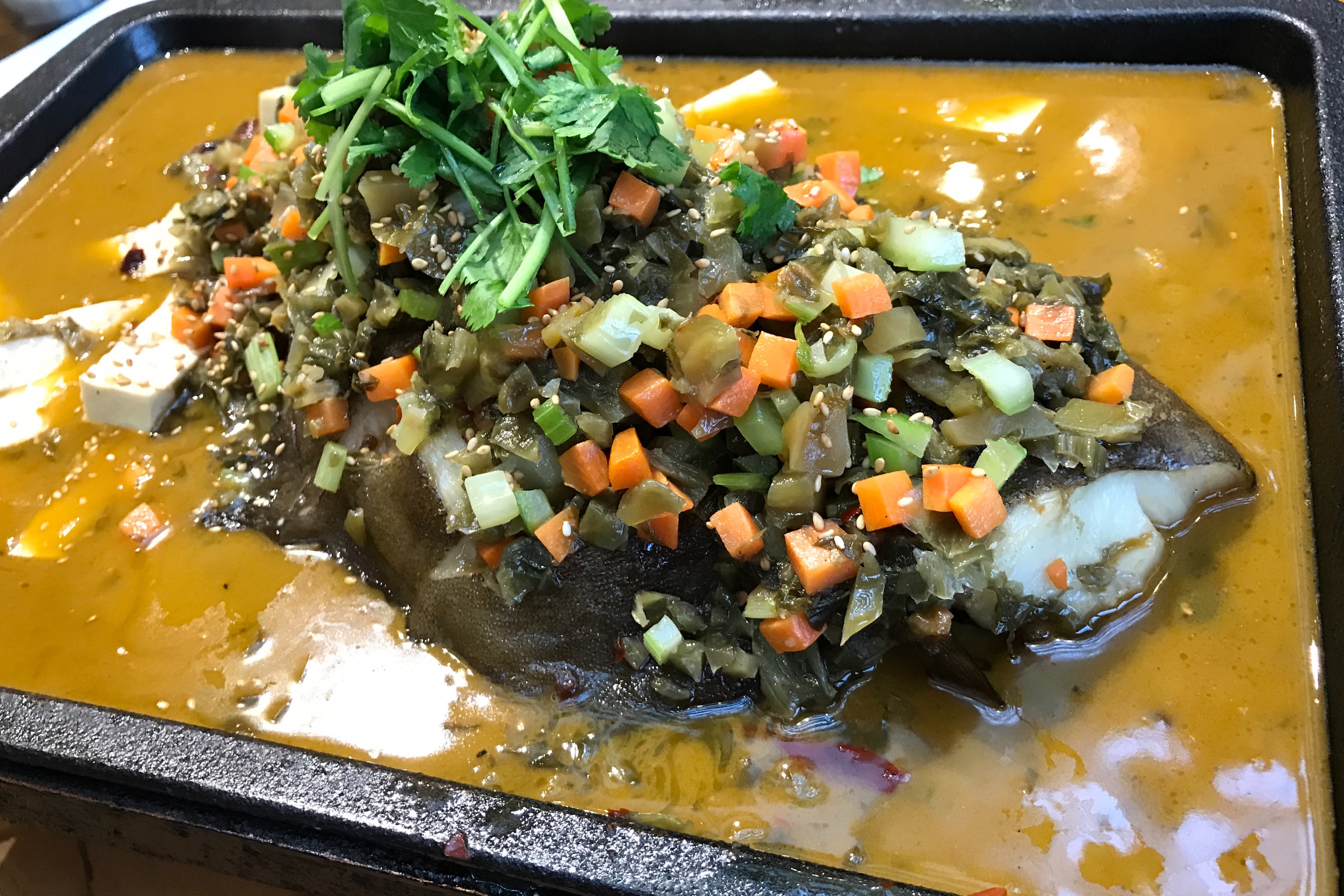 We also added extra tofu ($3.95) so that we could utilize this delicious pickle broth more. There are other ingredients for add-ons such as different vegetables and noodles.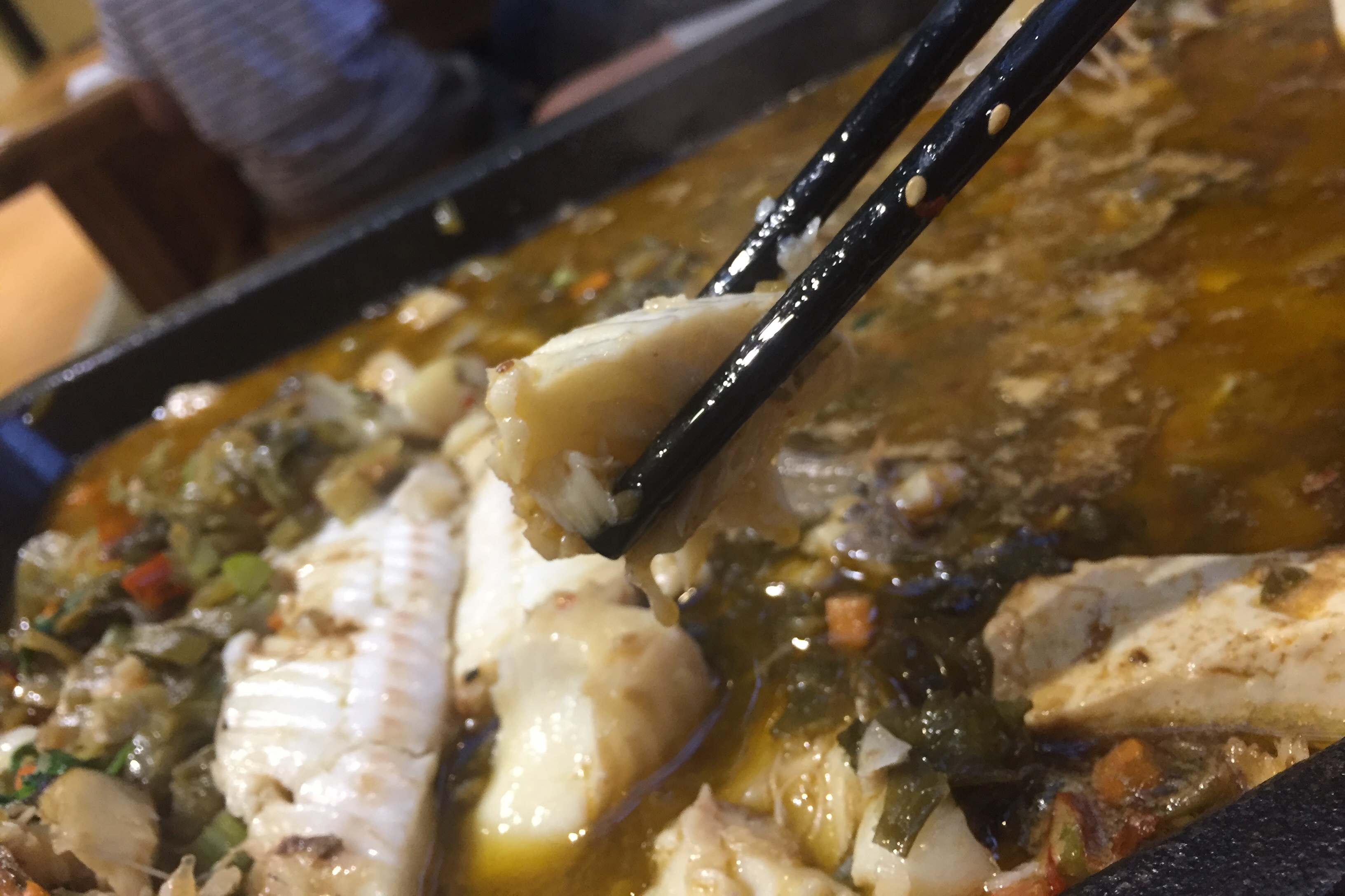 The freshness and the quality of the fish were fantastic. And we were in for a treat for the meaty and succulent texture of the black cod. The fish is known for the fattiness, but the pickles and the spices really worked the magic, making it taste not very greasy.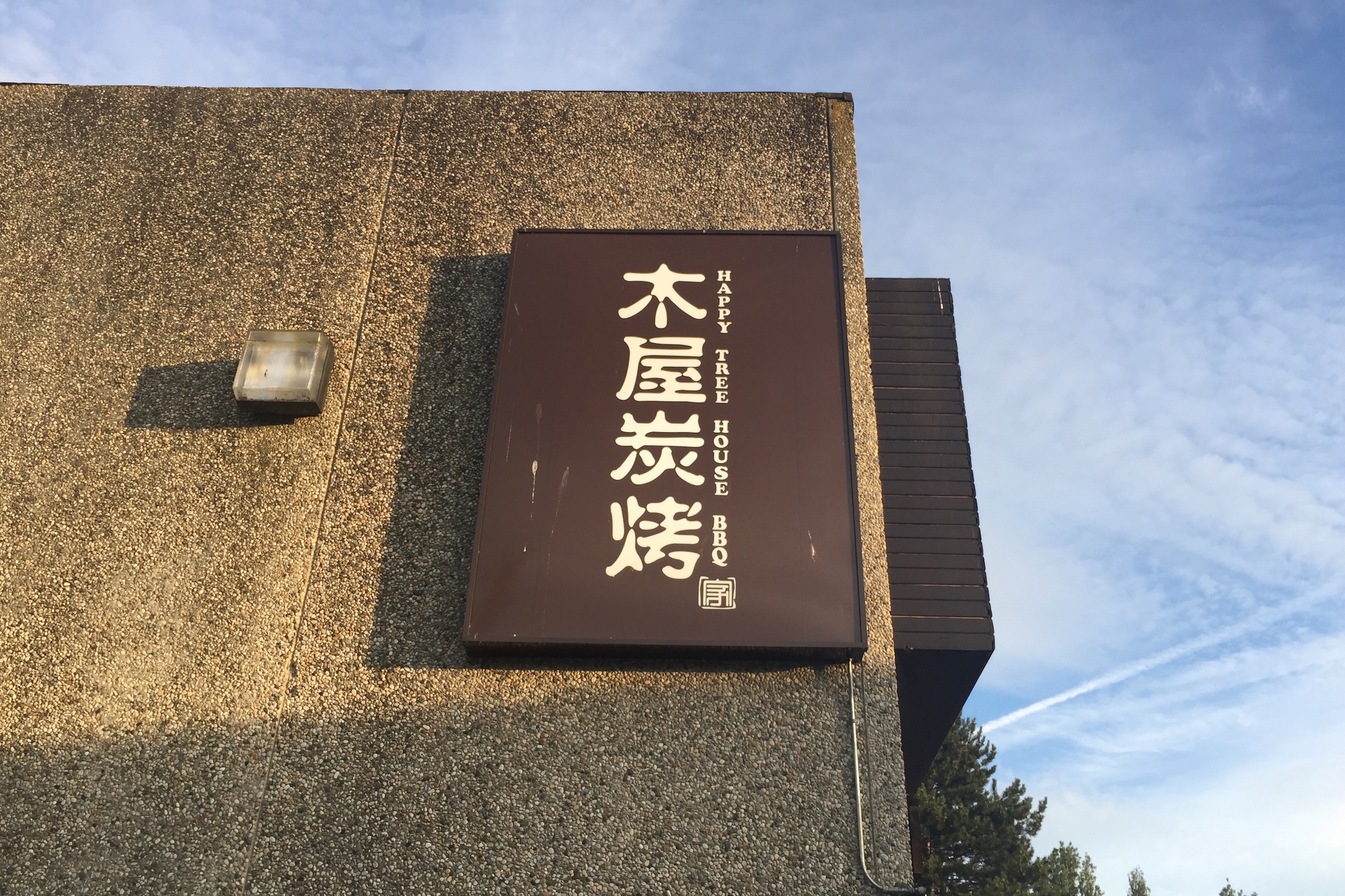 We had a fun time at Happy Tree House BBQ. Having tried a couple BBQ skewers, I really like the signature lamb skewers loaded with spices. The Black Cod Hot Pot ($39) was a kickass deal and it was a lot of food for 3 of us.  With drinks (2 beers and one herbal tea) we only had to pay $25 each and we were super full.  We kind of wish we had 4 people to try more different types of BBQ. If you don't mind the overcrowding and the noise level inside, the place is pretty awesome with the food and energy. I would definitely come back here with a bigger group of buddies.
Website:
https://www.facebook.com/pages/Happy-Tree-House-BBQ-%E6%9C%A8%E5%B1%8B%E7%82%AD%E7%83%A4/996350890408079
More reviews
Location: