The Greek by Anatoli, at 1043 Mainland Street, soon celebrating their 2nd anniversary, is launching a Happy Hour menu on food and drinks.  I was invited to their media event for a taste of the special menu.
Owner Alexi Makris welcomed us and told us the story behind the Greek eatery in Yaletown. The family's first restaurant, Anatoli Souvlaki,  has served North Vancouver for over 30 years.  They are currently seeking a third location on Main street, continuing their mission of introducing Vancouver to the rich heritage of Greek cuisine.  Inspired by the accomplishment, we were toasting to a good time in such a sleek and inviting 65-seat space with white and red accents. And diners can also enjoy warmer days and evenings on their outdoor patio.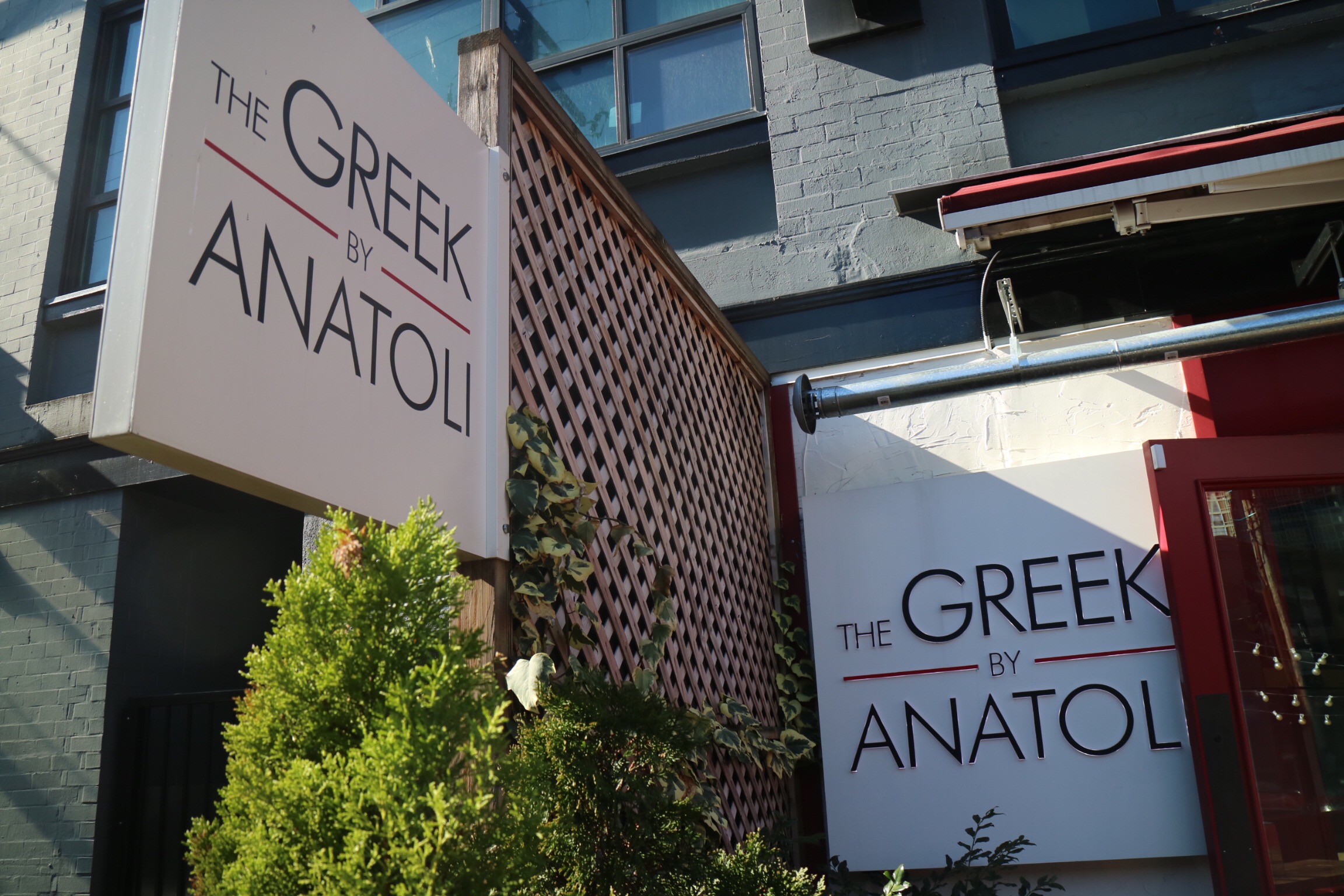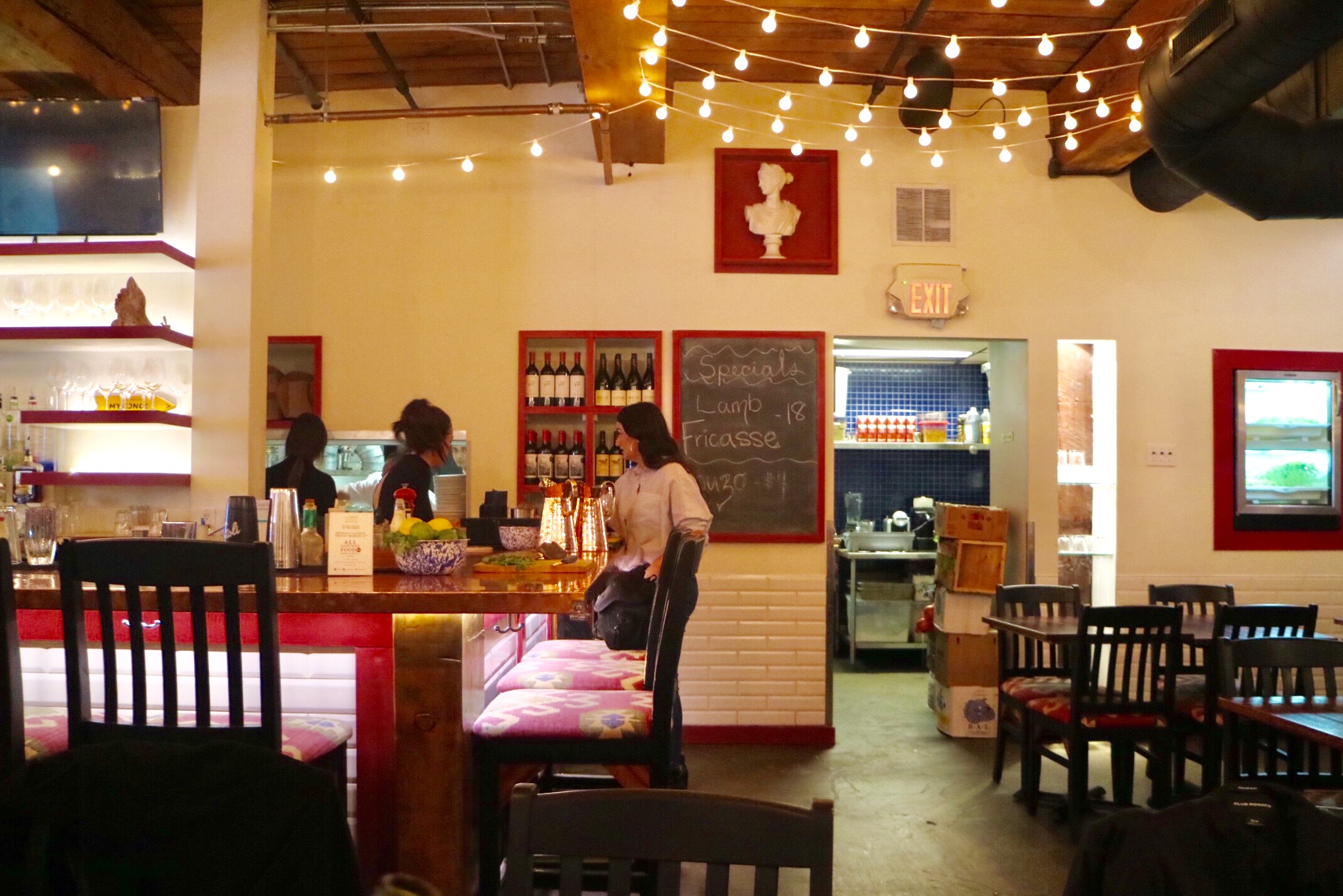 What we tried on the new Happy Hour menu:
The following shared Items are only $2 March 27-31 and $6 after.
Keftedes – traditional pan fried meatballs served in tomato sauce
Spanakopita – spinach, feta and herbs wrapped in filo and baked
Calamari – classic and crispy deep fried squid, served with tzatziki
Dolmathes – grape vine leaves stuffed with beef and rice, cooked in avgolemono broth
"True Greek Pork" Souvlaki – served Kalamaki style on pita with tzatziki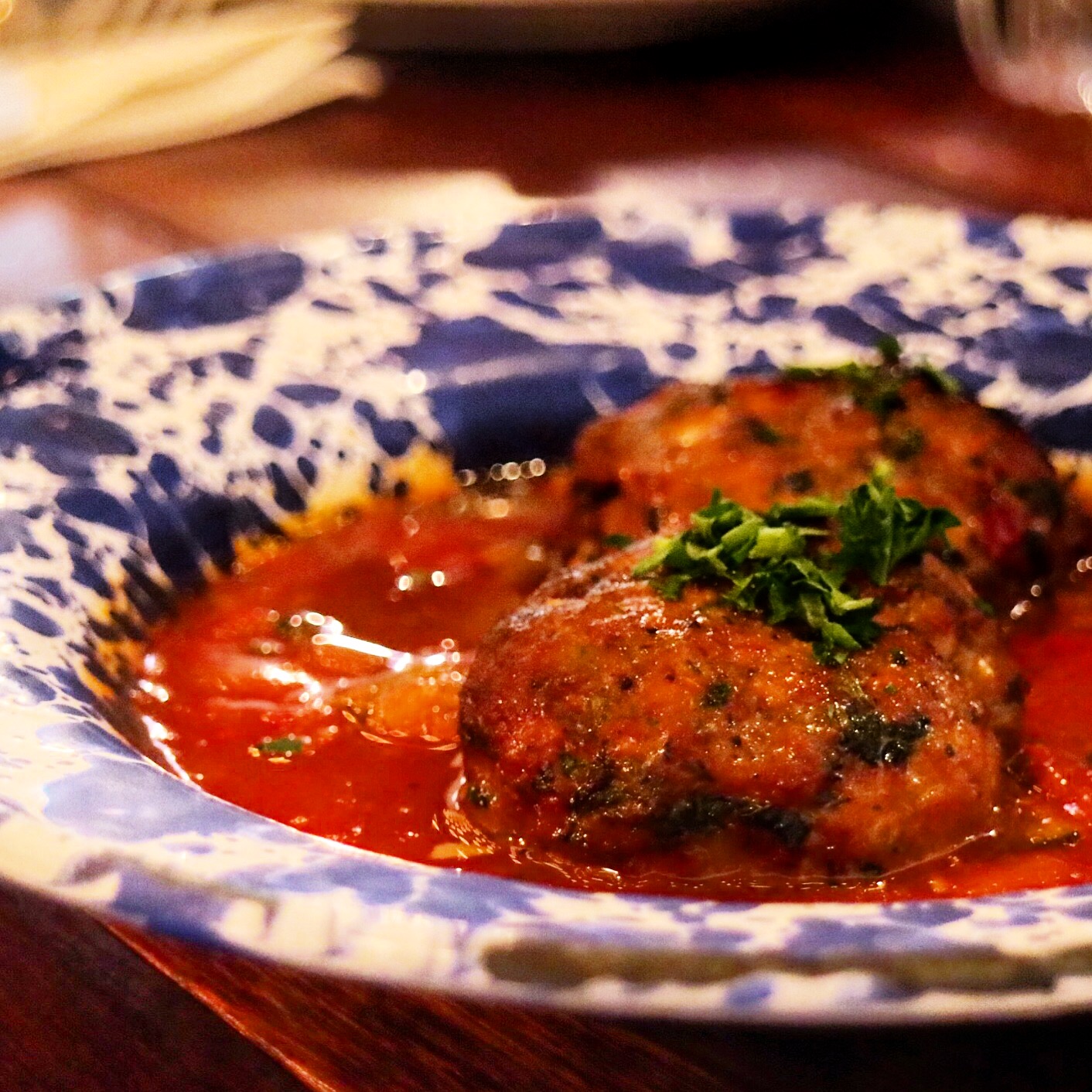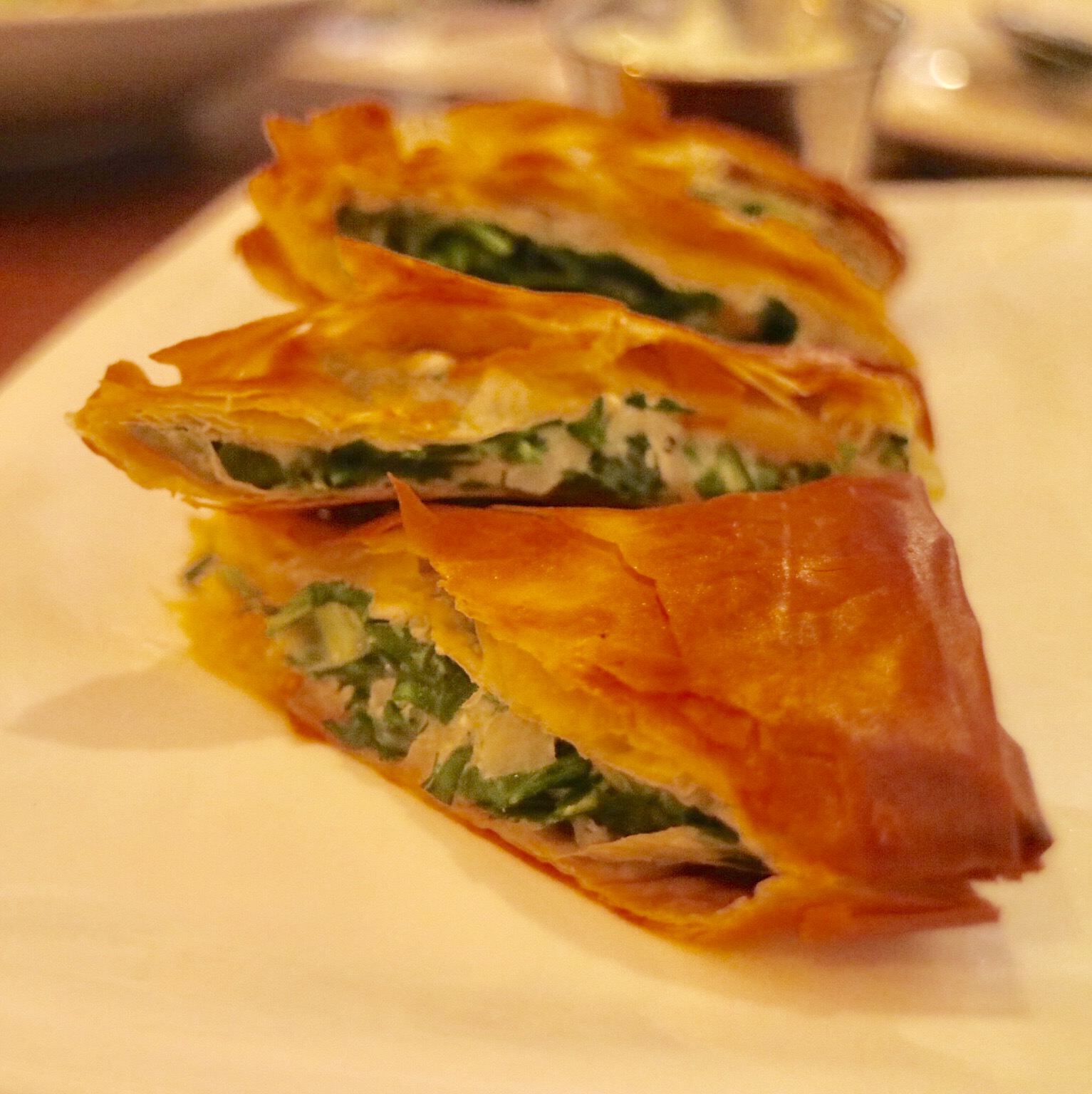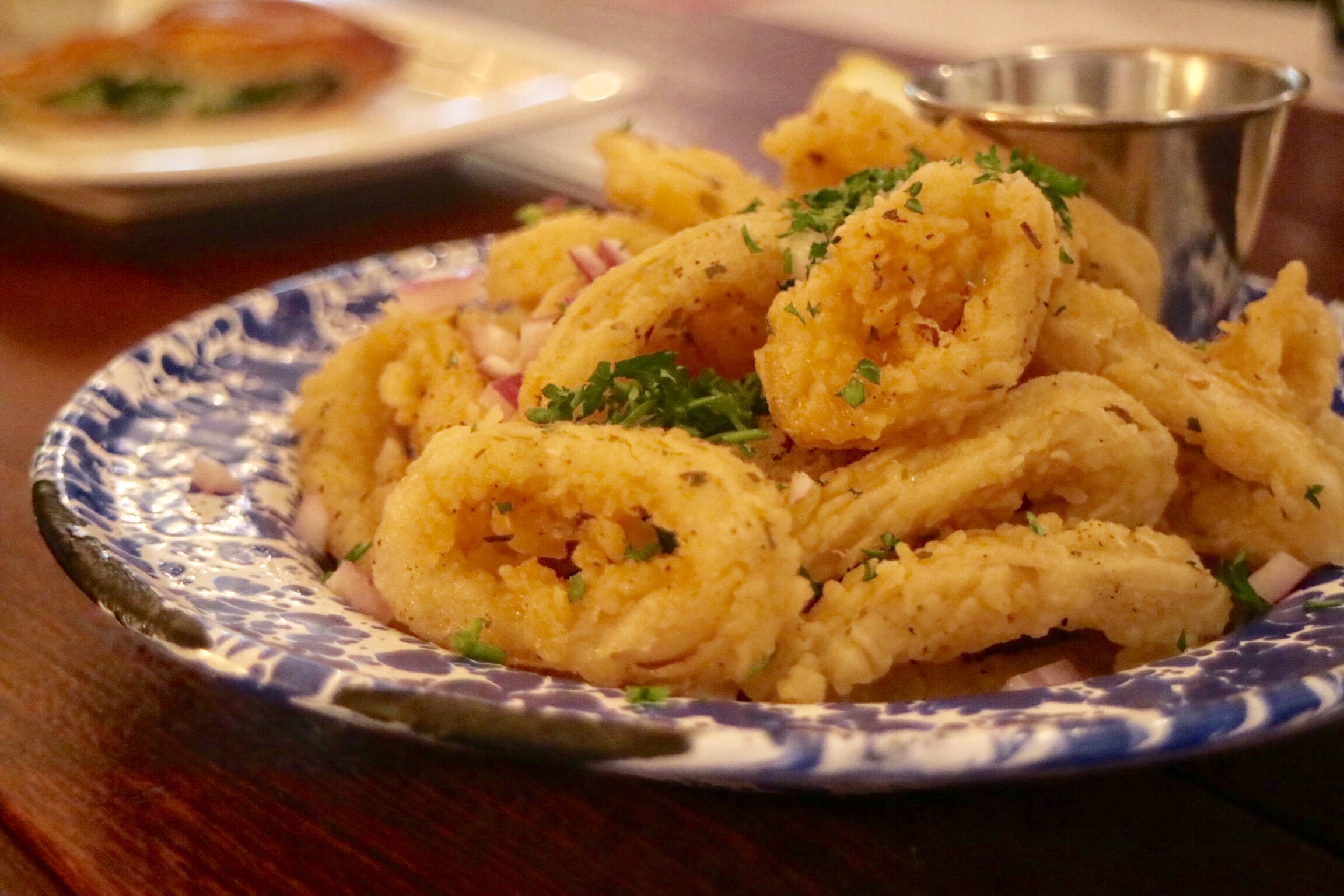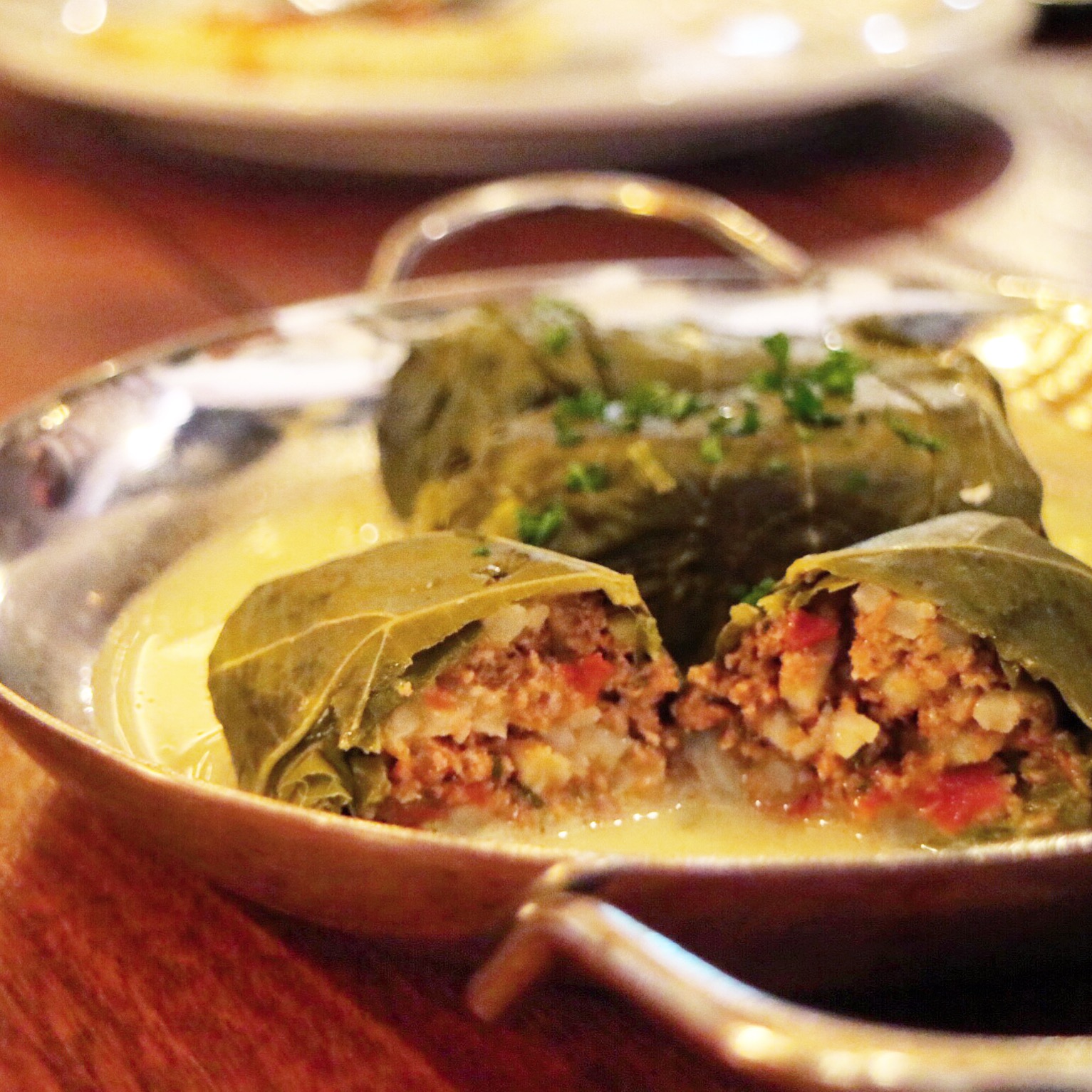 The shared plates are mostly classics from Greek cuisine with finesse and elegance. My favourites are the Dolmathes with tender grape vine leaves and delicate meat and rice filling, which is rather fresh-tasting,  and the Pork Souvlaki, which is seasoned and grilled to perfection.  We also learned that, while the locals have been eating a lot lamb souvlaki at Greek restaurants in the city, pork is de facto the national meat of Greece, and pork souvlaki is more of the traditional preparation.
On the menu, there is also the Homous ($4), made from chickpeas, tahini, garlic, lemon juice and parsley, served with pita.
And there will be beer, wine and ouzo shot on the Happy Hour menu as well.
 1516 Lager  12 oz – $4
Anatoli Meritage or Viognier $6 / glass
Ouzo $4 / shot
The house wines, Anatoli Meritage (red) and Anatoli Viognier (white) are produced by Makris' family friend's winery in Naramata, BC, both solid and tasty wines with strong but balanced finishes on my palate. And they also serve Mythos, the greek beer that I enjoyed drinking so much when I was travelling in Greece a few years ago. Greek inspired cocktails are also available.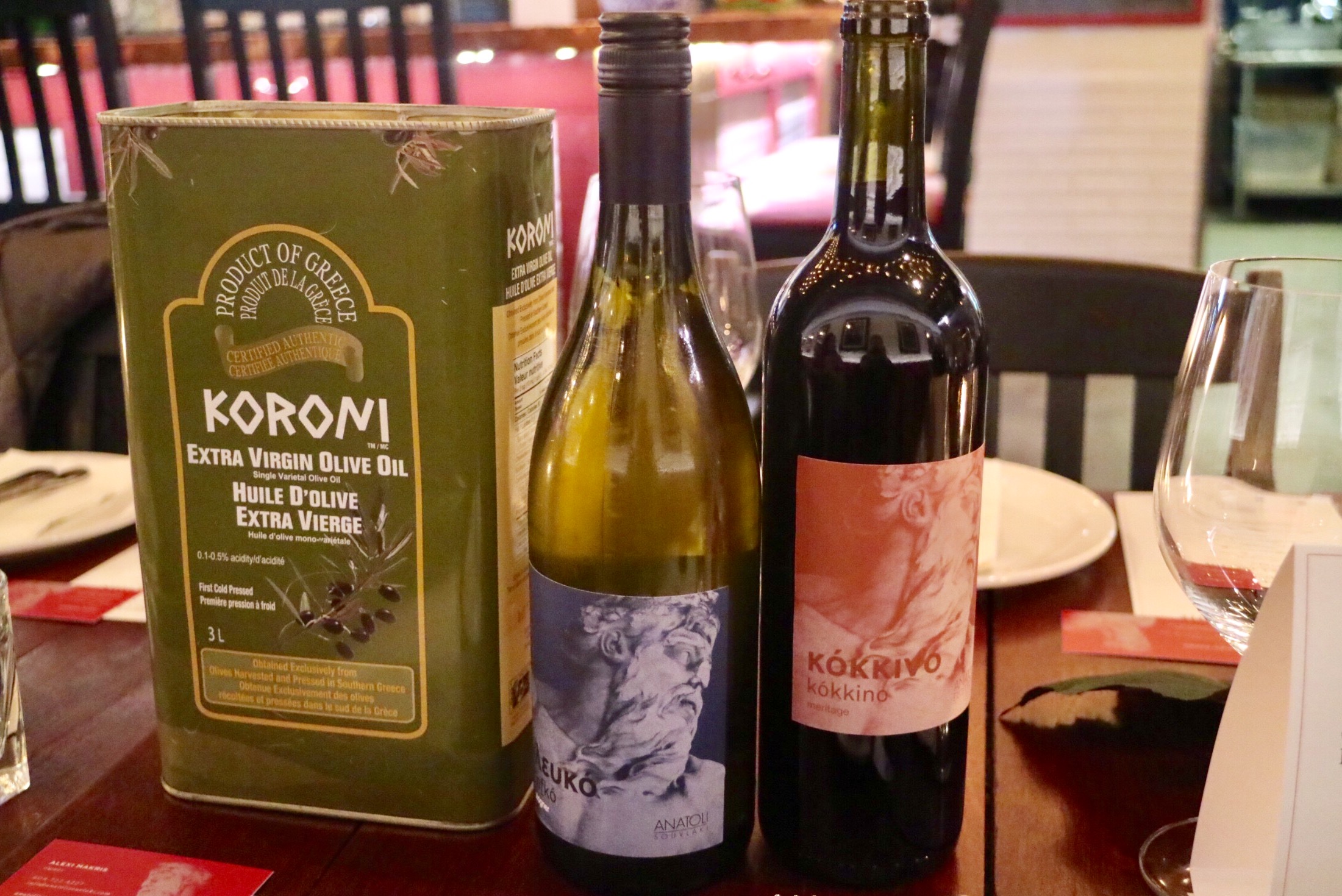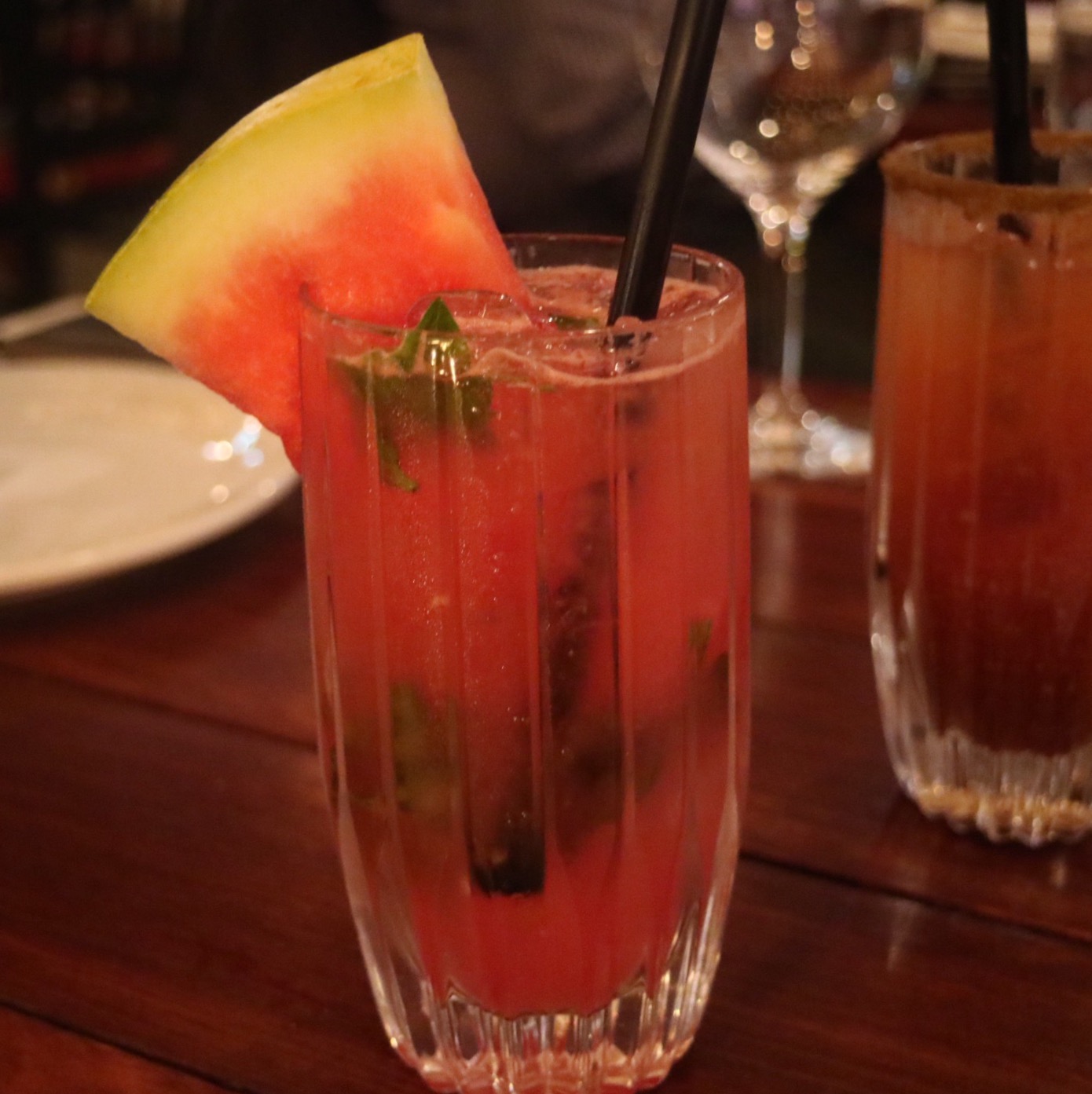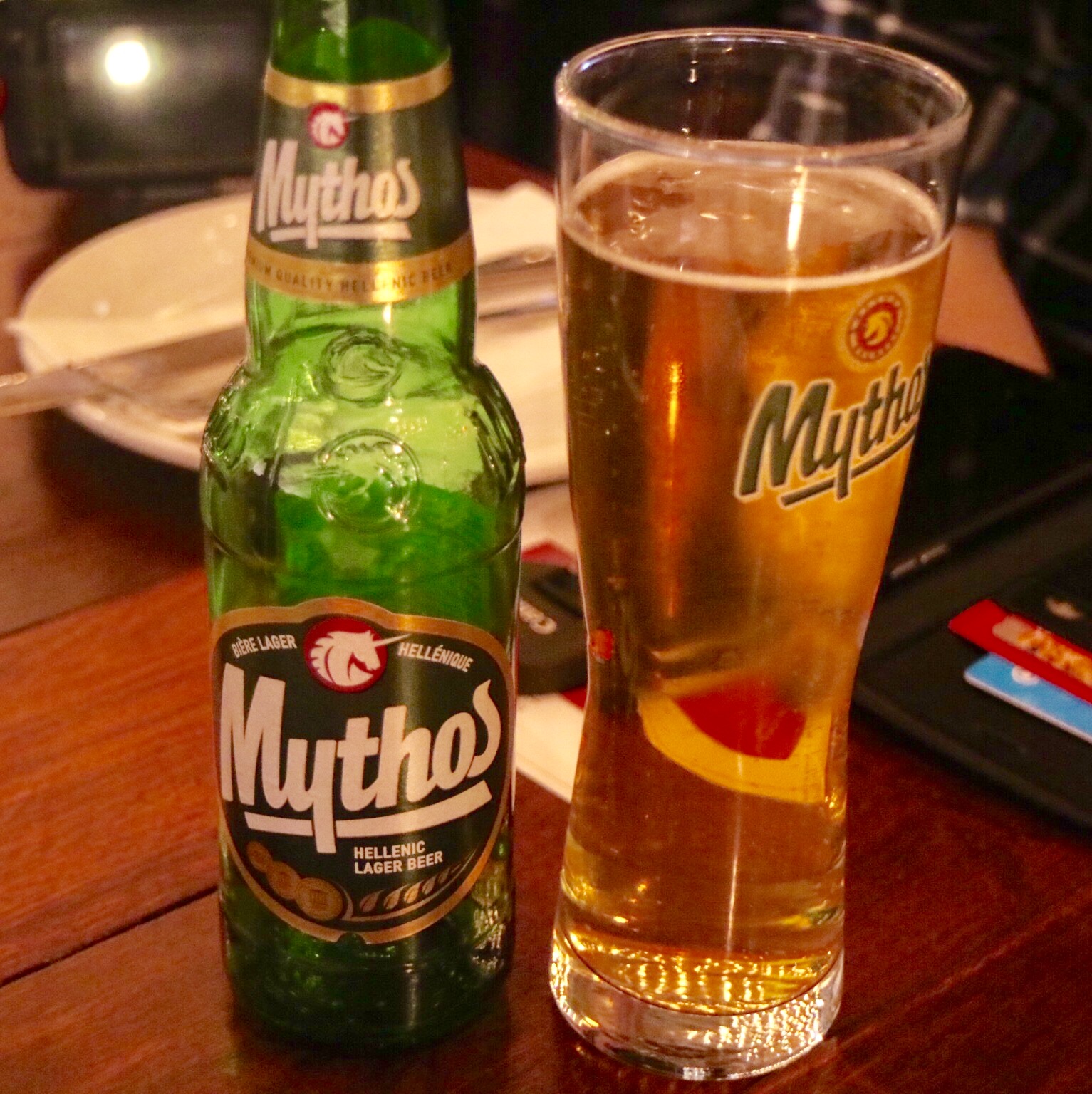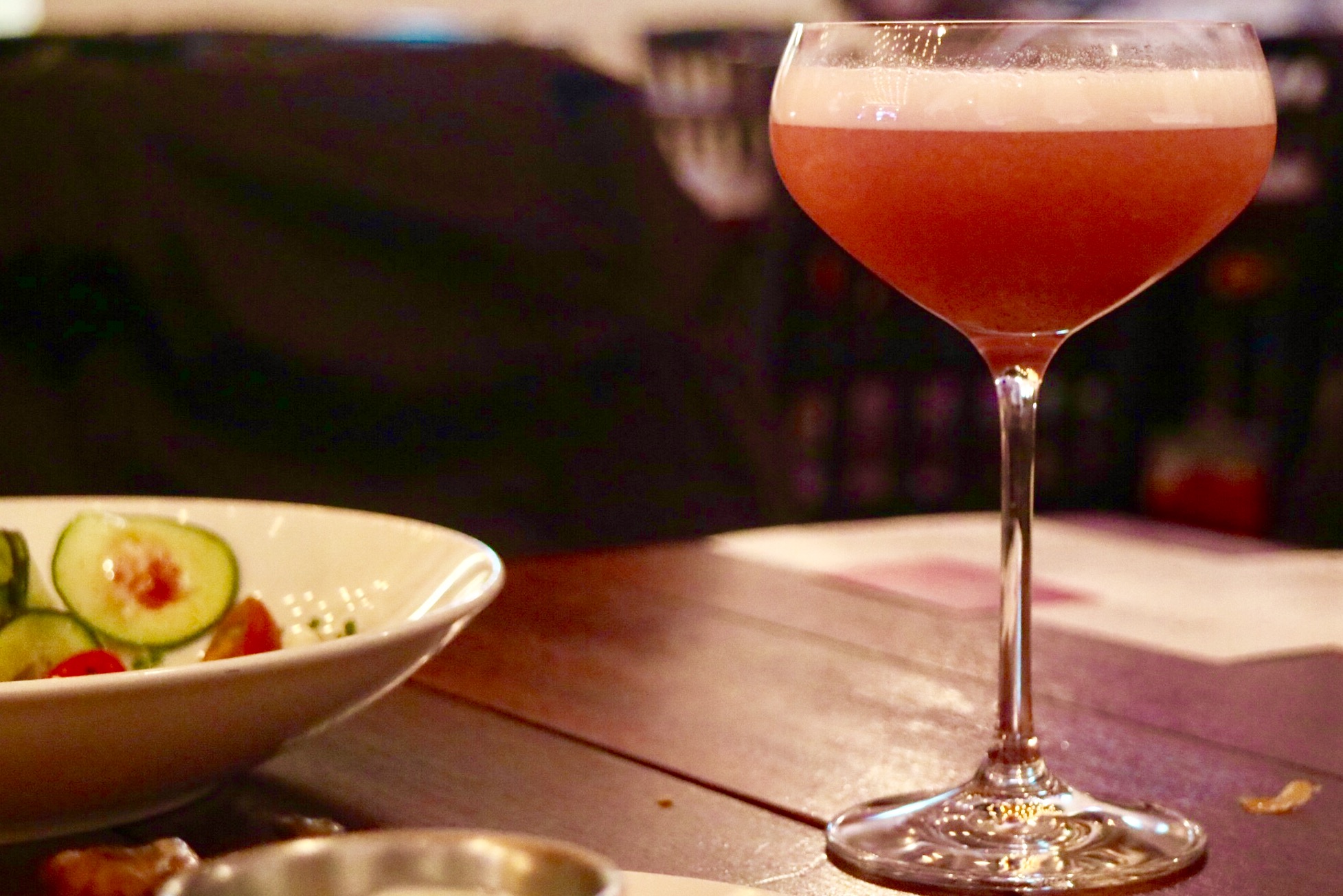 * All food and beverages in this review were complimentary. Opinions are on the reviewer's own
Website and menu:
Location: