I drove right past Caffe Mangia Pizzeria when I was looking for it in the Mount Pleasant neighbourhood. But once I found the restaurant, I didn't think I'd ever forget the lovely spot. It is a beautiful heritage house painted all red located on Manitoba St, a walking distance from Milano Coffee Roasters and 33 Acres Brewing.   Opened mostly for breakfast and lunch Monday through Friday, this is a gem for a taste of Italian flavours.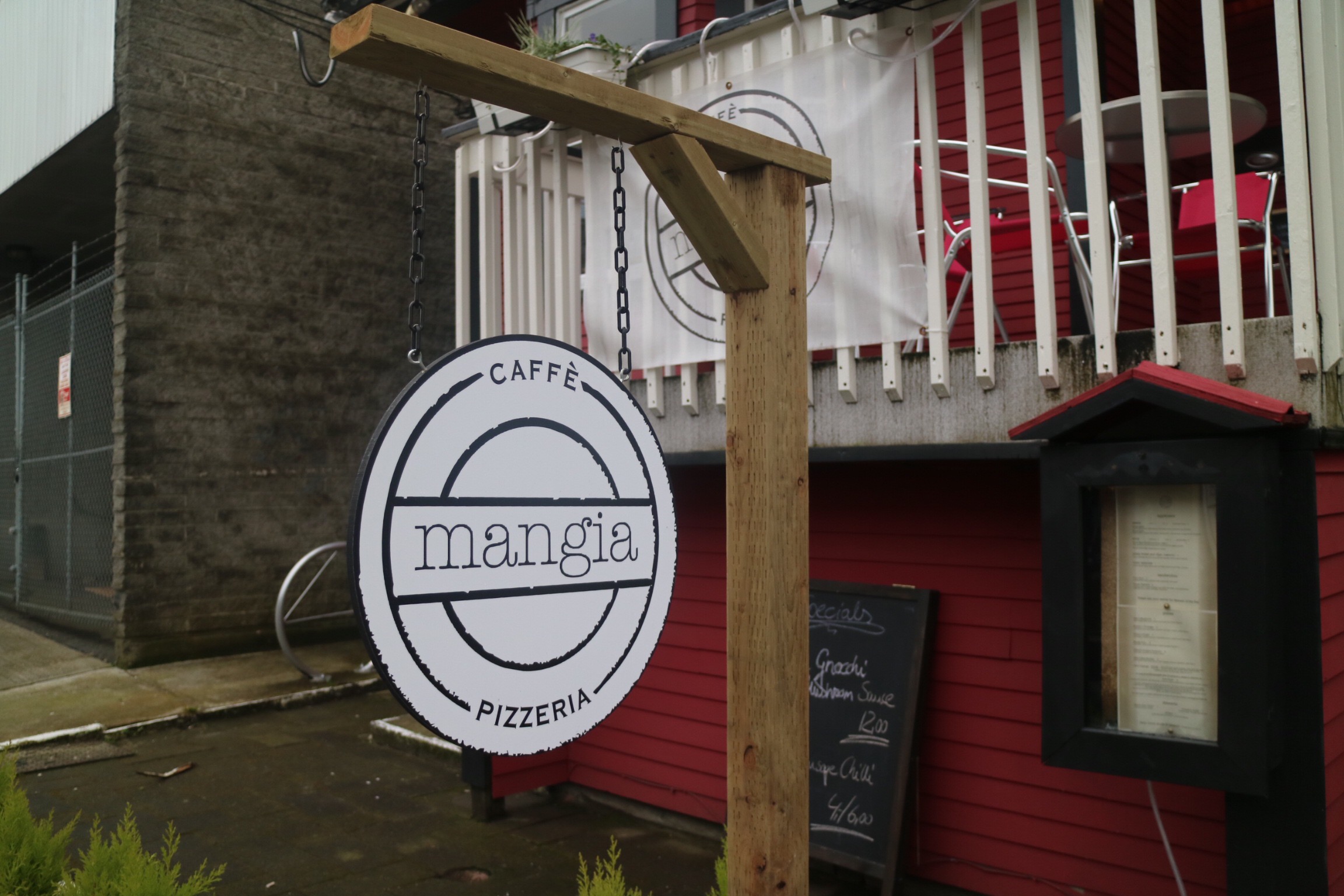 I took Mom here for the Vancouver's Best Pizza Challenge. I find the interior decors quite charming. And they also have an inviting outdoor patio for the warmer days.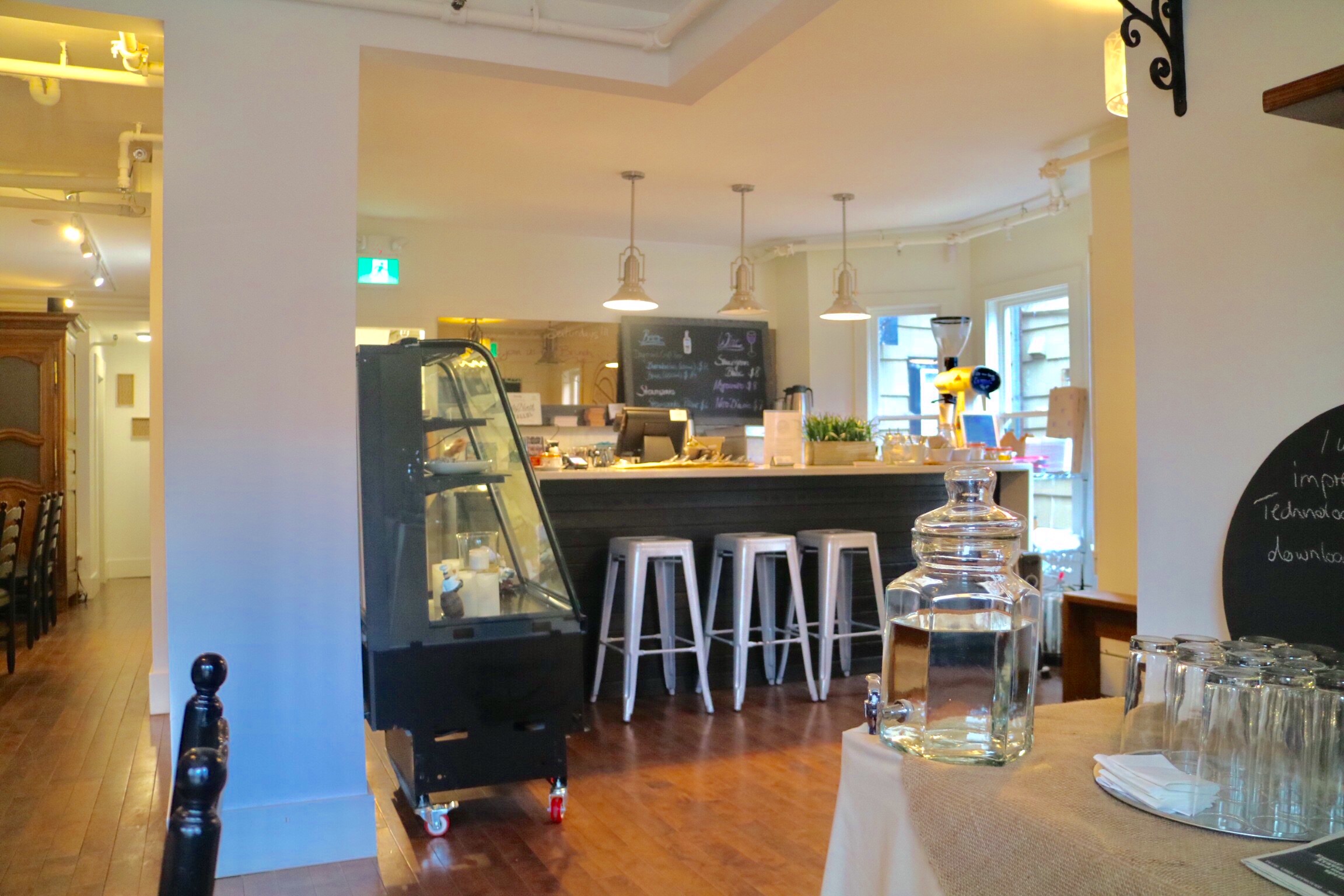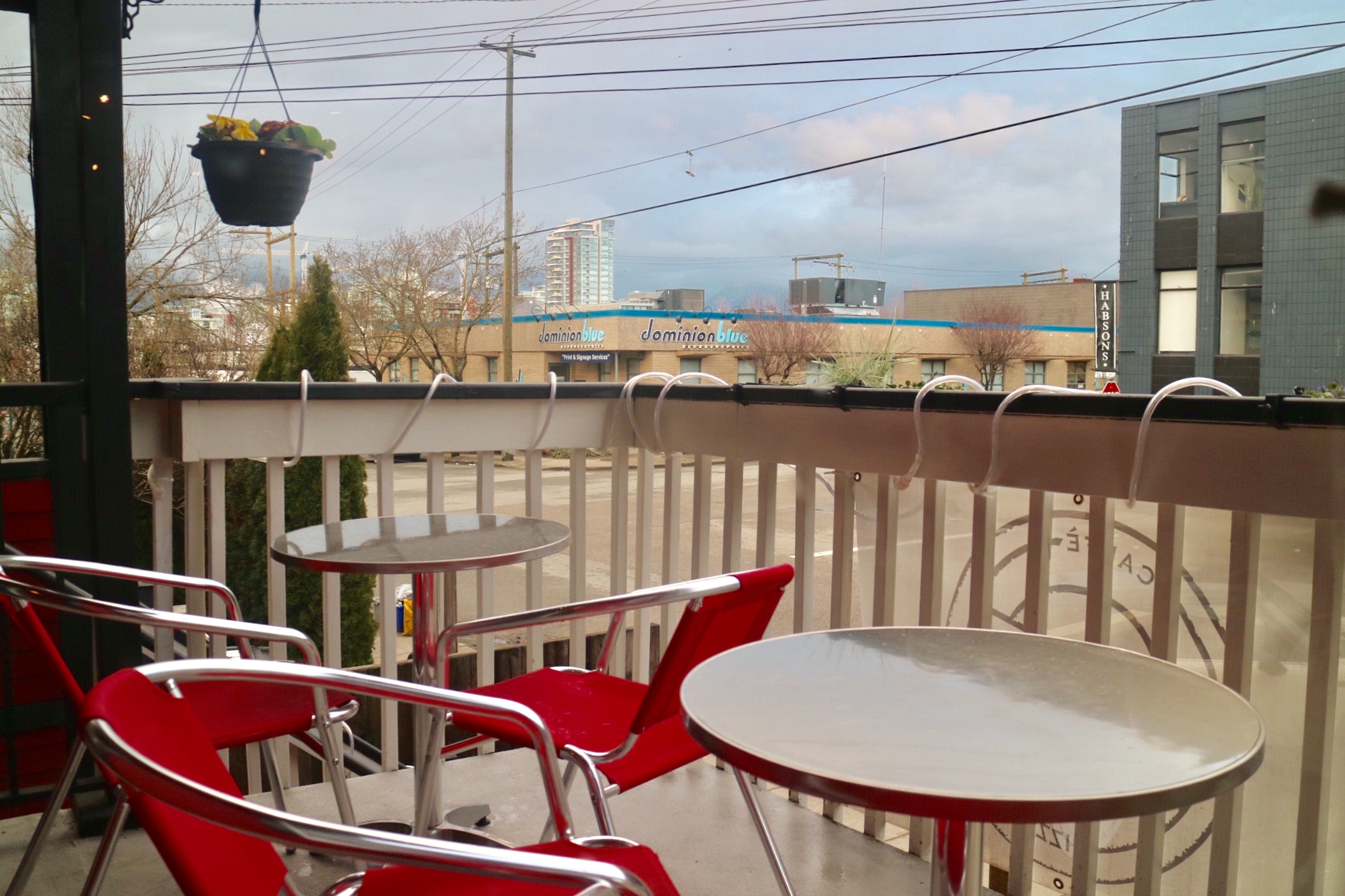 The Tutto Gusto ($15) features roasted garlic, prosciutto, port infused figs, cambozola and roasted walnuts, garnished with fresh radicchio. The blistered thin crust had a unique golden colour, and enjoyable textures from the slightly crispy exterior and the softer centre.  The flavour combination was also extraordinary. Mom always loves figs and she savoured the taste of port infused figs complemented by the richness of cambozola. The size of the pizza makes a personal lunch with a healthy portion.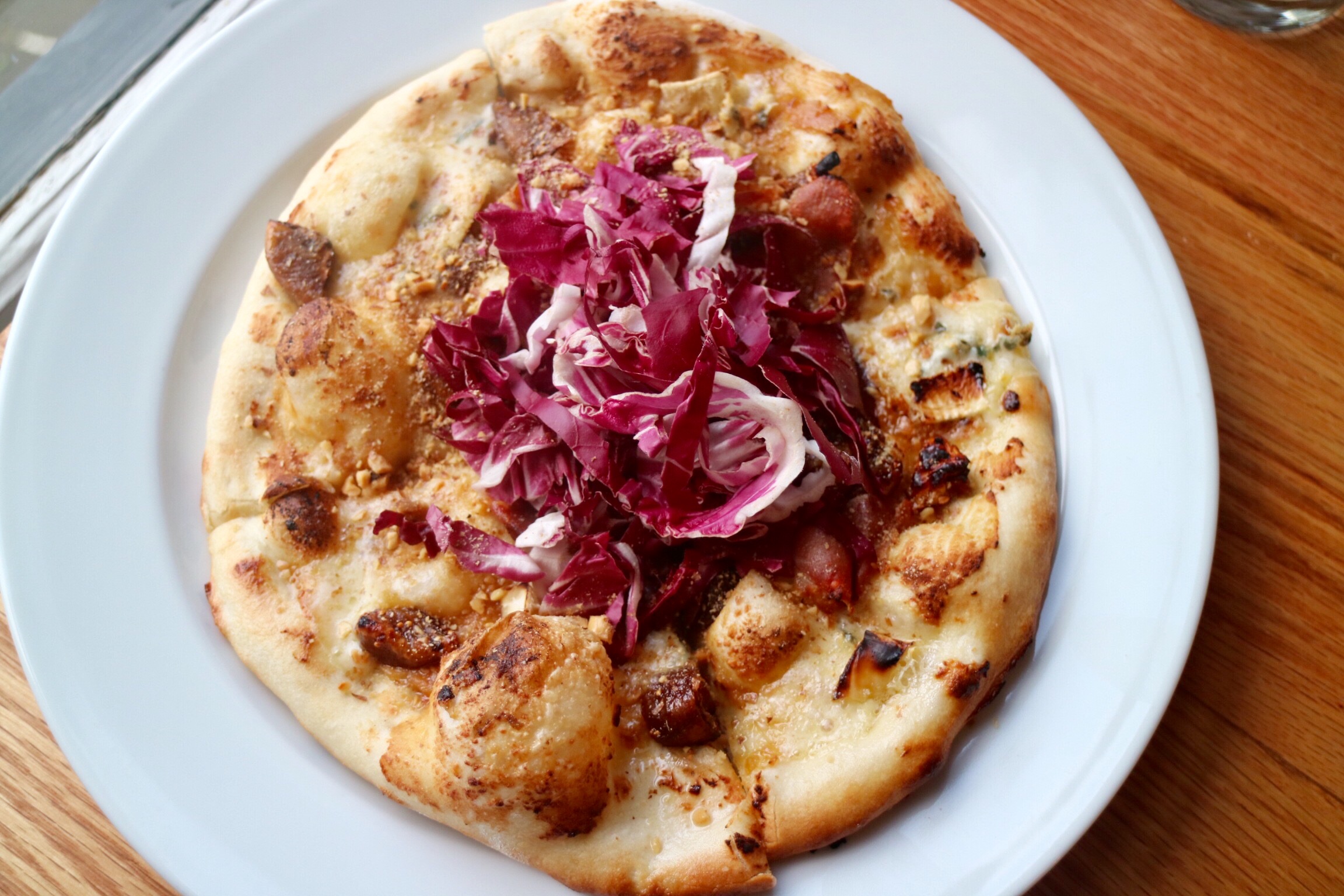 We also tried the Three Bean Minestrone Soup (small for $4) and some Mini Calzones (3 for $7). They are of the perfect size for a snack or a side for a pizza or a sandwich.  The soup was full of rich tomato taste. And the mini calzones were such the great little jewels that I found today. Three flavours – tomato chorizo cheese, pesto zucchini parmesan and mushroom goat cheese white bean, were all perfectly seasoned and cooked. They were like the fancy pizza pockets with fresh quality ingredients, hitting all the right spots with such tasty and visual pleasures.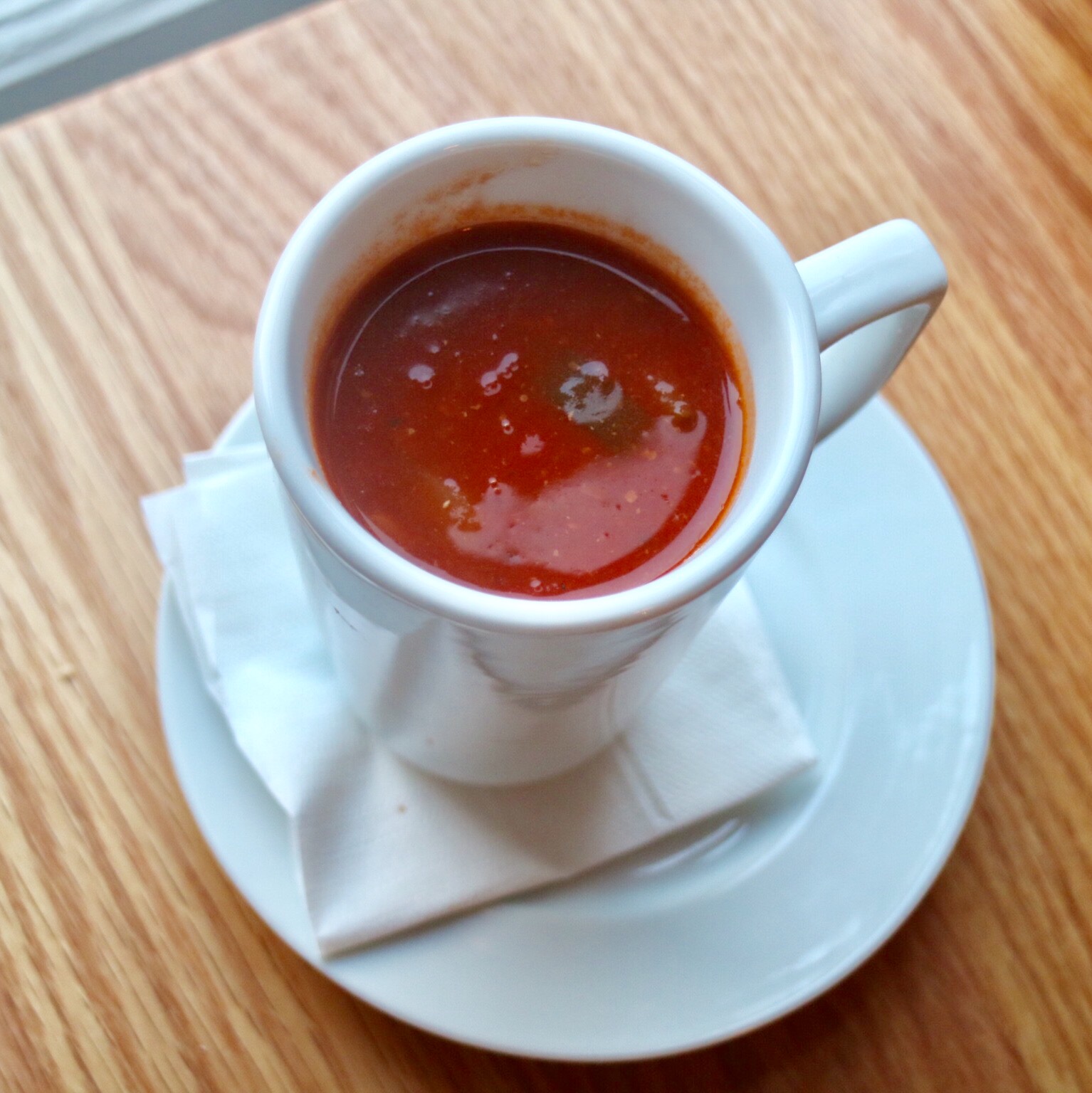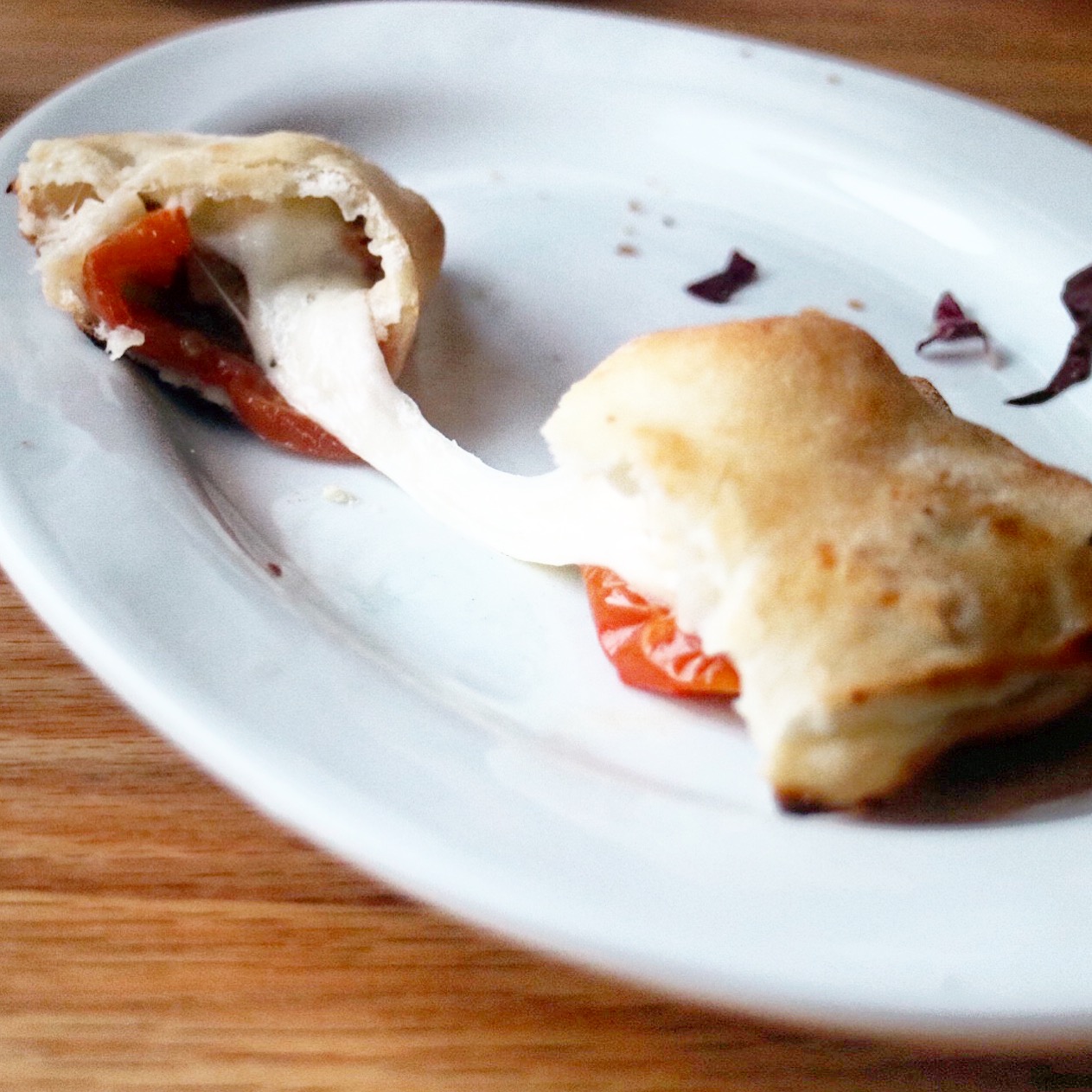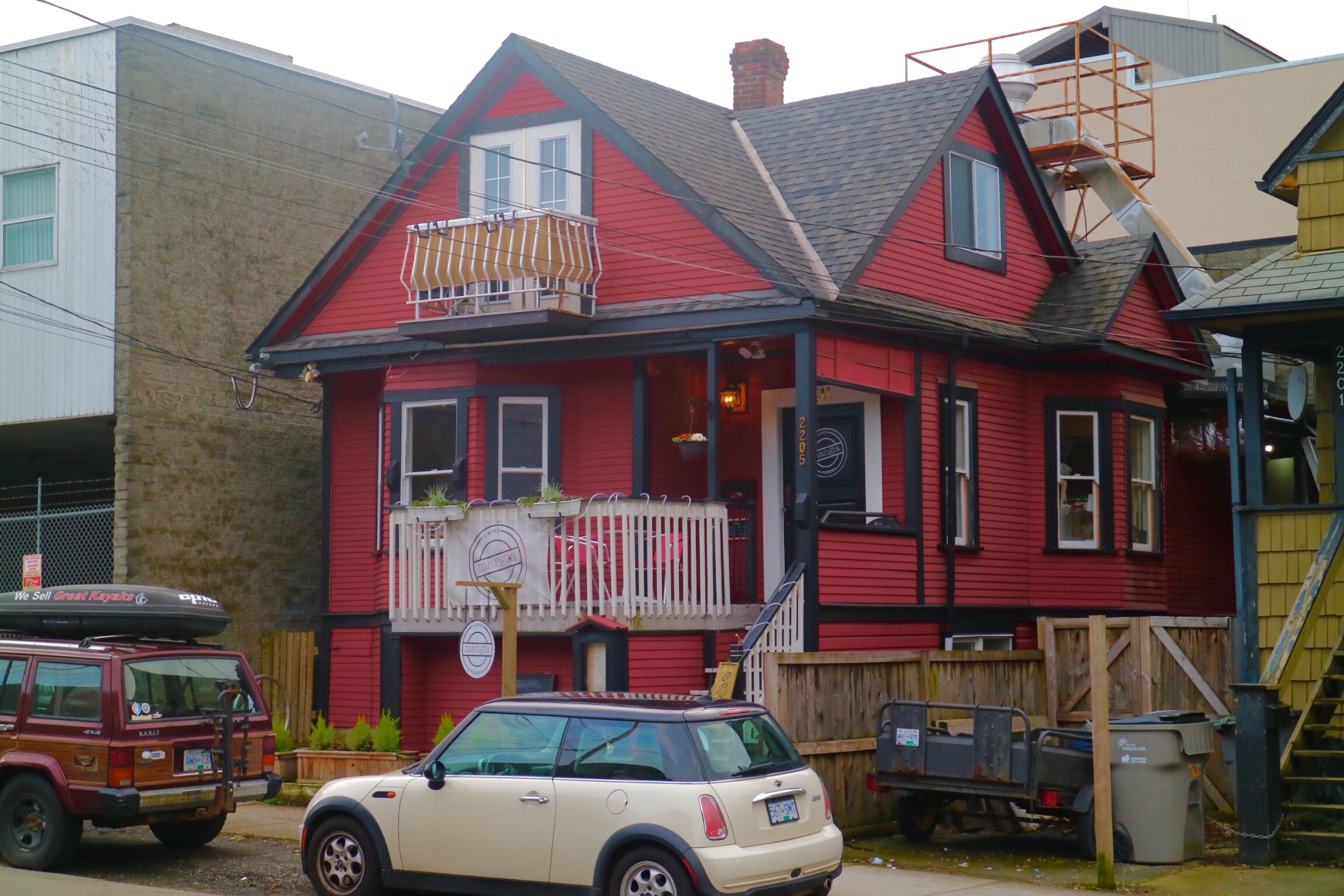 I quite enjoyed the bites I had at Caffe Mangia, which were simple but full of lovely classic Italian flavours. The ingredients were fresh and the cooking was on point. Try the Tutto Gusto pizza as the fig-cambozola combination is unique and flavourful. The mini calzones were awesome and they make great little snacks. And the place is really cute – just spot the red house with the front porch patio on Manitoba!
* The pizza in this post was complimentary. Opinions are on the reviewer's
Website and menu:
More reviews:
Location: