Yue Restaurant, formerly known as Yue Delicacy, has been in my book of best Chinese restaurants in Richmond for years. "Yue" (粵) in Chinese is the ancient name of the Cantonese region in Southern China, where the province of Guangdong is located in the modern era. Yue region is the home of tens of millions of Cantonese folks. At the former location as Yue Delicacy, the restaurant was known for the intimate ambience and the use of unique delicacies and high-end ingredients in its speciality dishes, providing an exquisite dining experience. Having moved into the much bigger new location, only a couple blocks down on Alexandra Raod, the restaurant is now a full-on upscale Cantonese style seafood restaurant. If you need a pinnacle experience of Cantonese cuisine, this is the place.
Check out my previous posts on Yue:

Yue Delicacy's luxury dim sum is worth checking out
I was invited to a media tasting at Yue Restaurant. It is a sign of a new era for the prestigious restaurant, as the next generation of ownership is willing to welcome more food lovers from outside of the Chinese community for a taste of their authentic Cantonese dishes.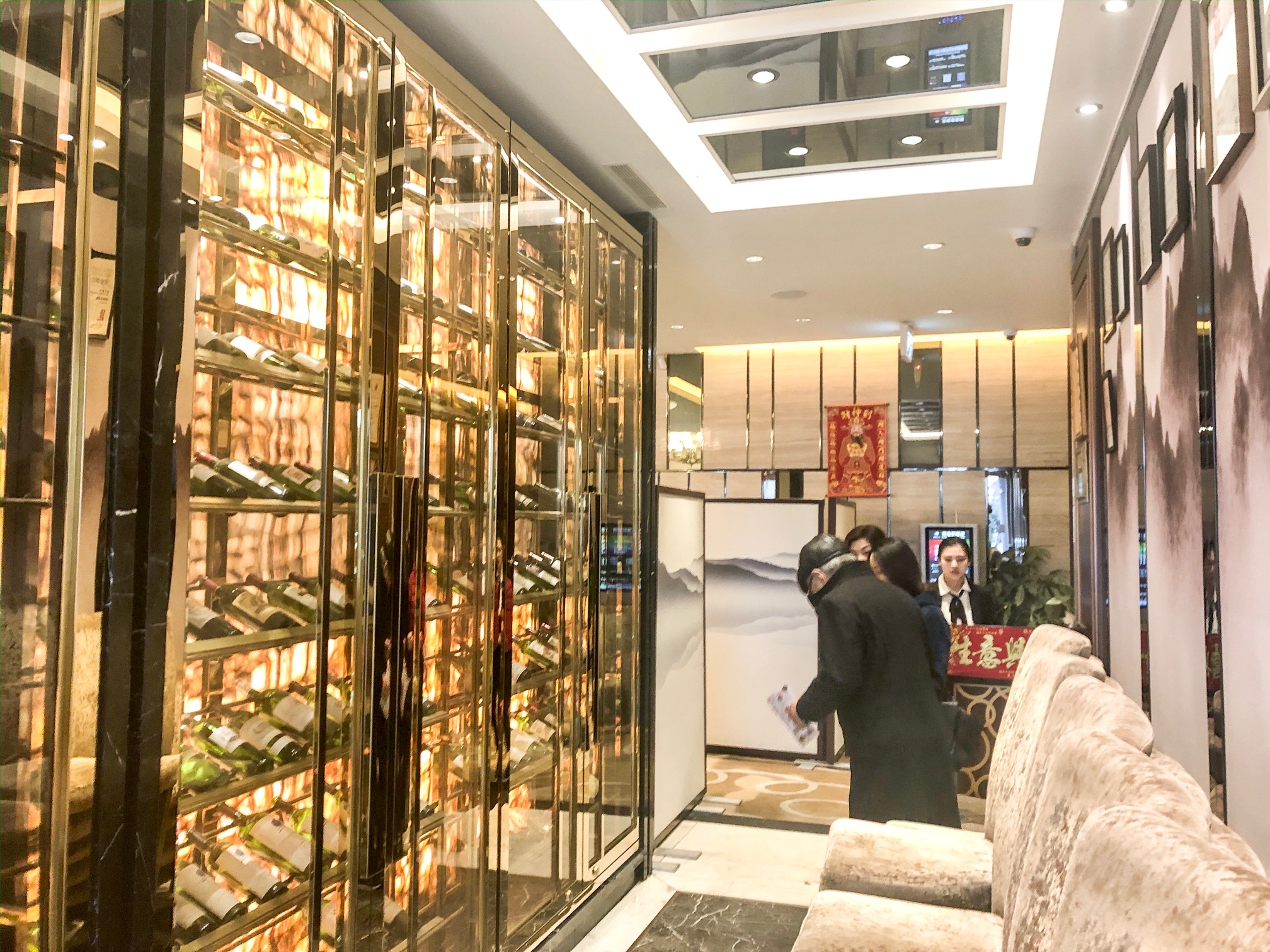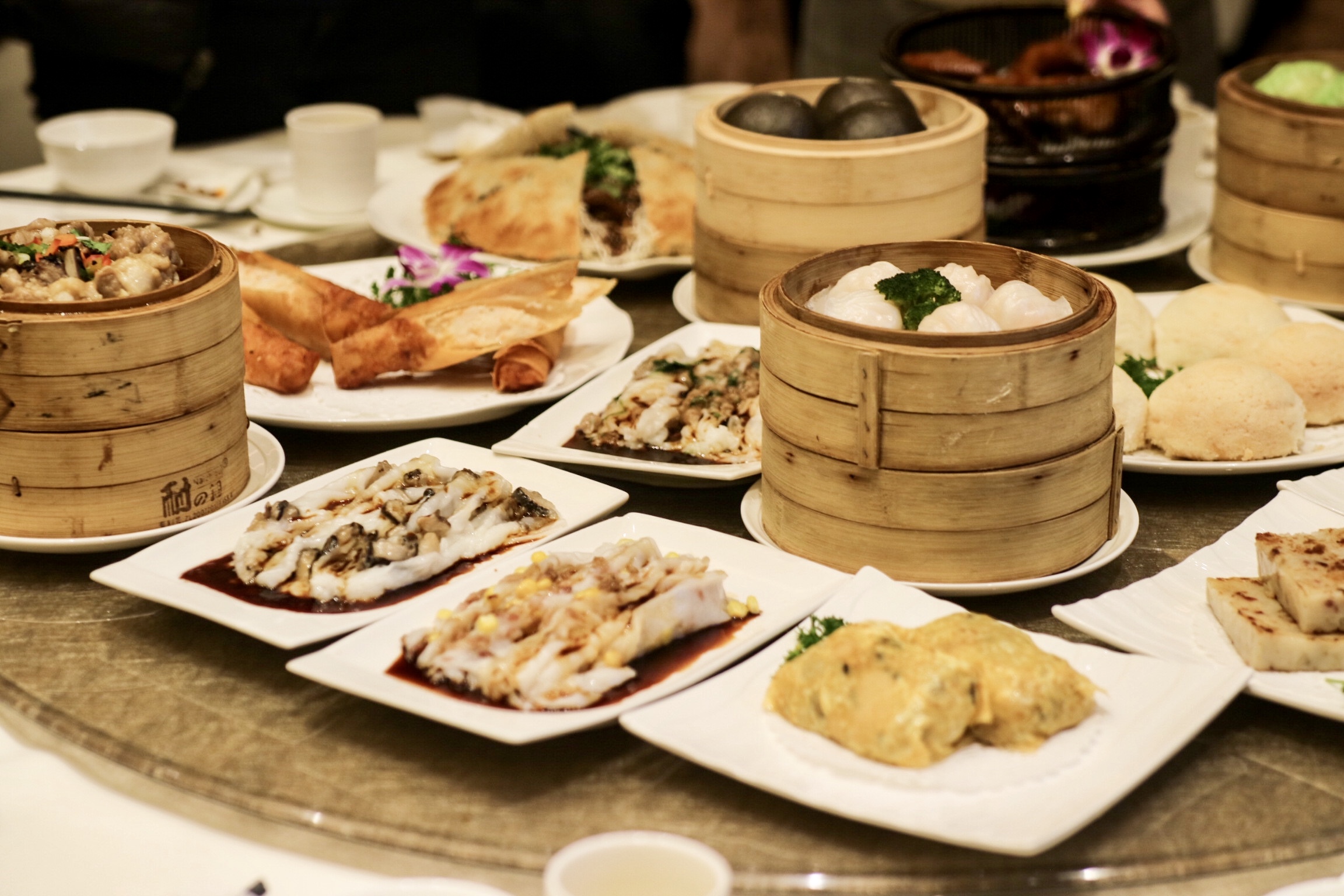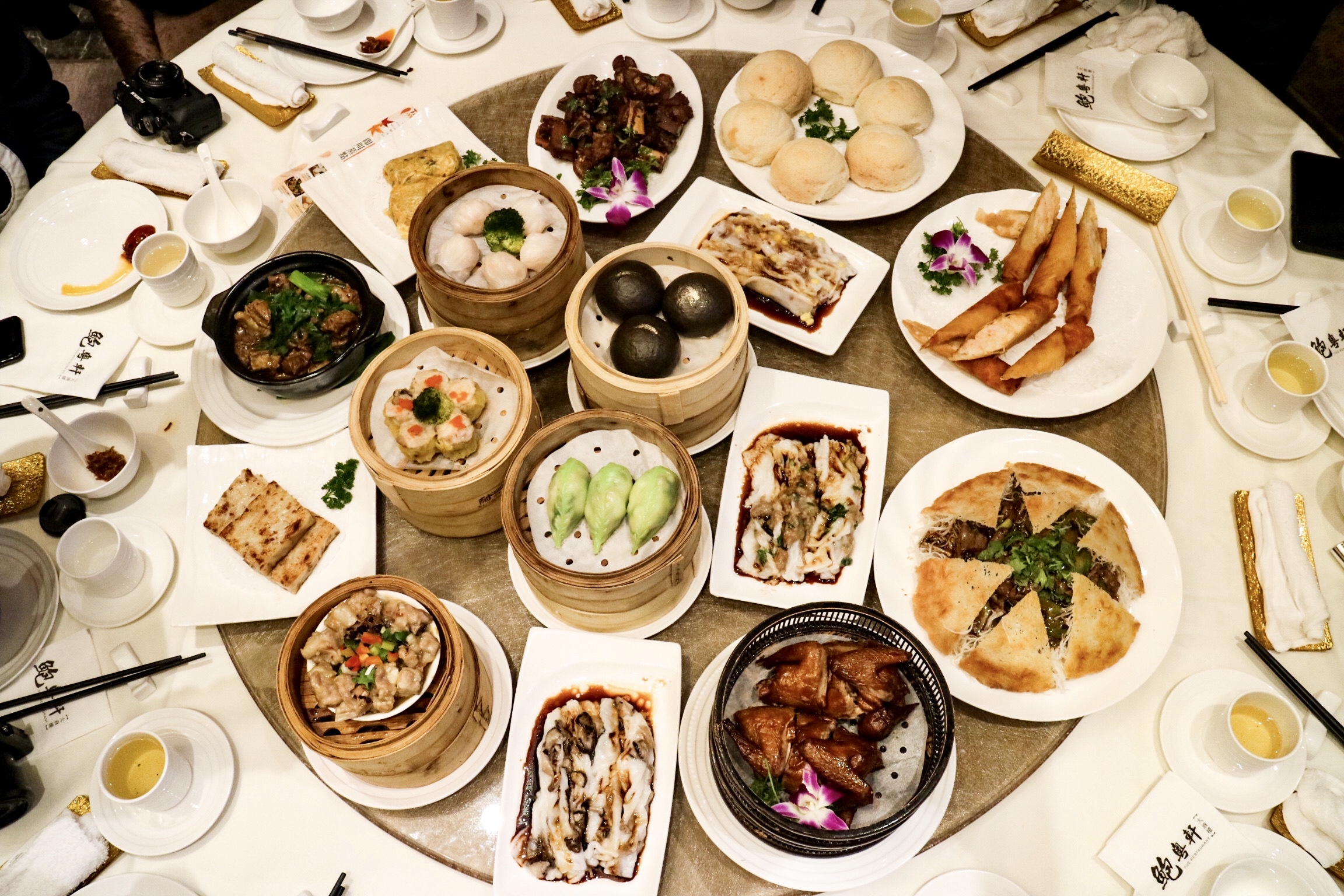 We started with the Har Gow (水晶蝦餃皇), a dish I have mentioned many times on my blog for its importance for dim sum. Steamed shrimp dumping is the king of dim sum and it reflects how good the food is at a classic Cantonese restaurant. And it's no surprise that Yue wone the Chinese Restaurant Awards Social Media Choice for Best Steamed Shrimp Dumpling in 2015. The fresh, sweet shrimp filling with a translucent and the slightly bouncy dumpling wrapper come together as an absolutely perfect bite of seafood essence. And don't forget to dip the dumpling into the house-made XO Sauce (秘制XO 醬), which helps bring out the sweet seafood flavour even more!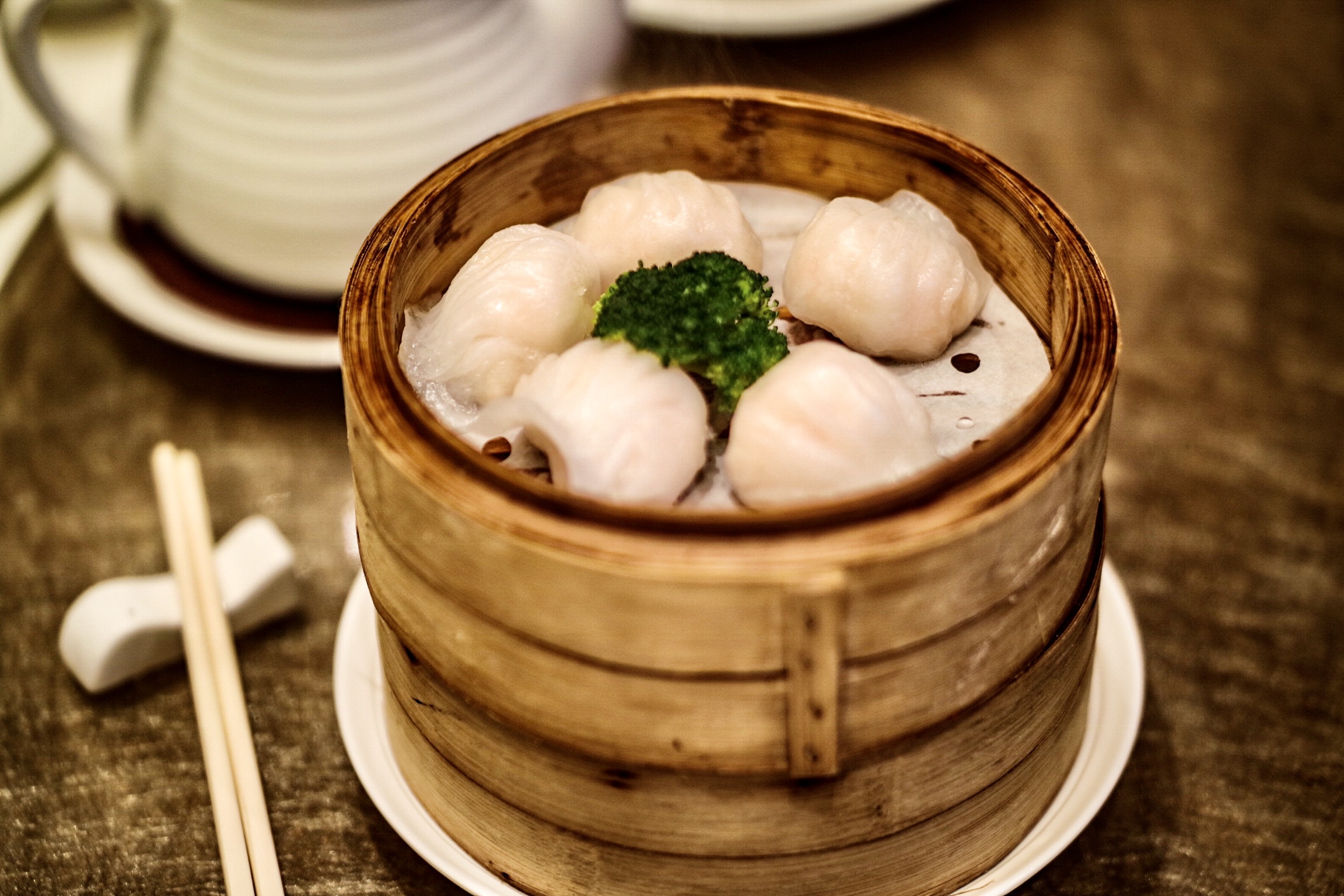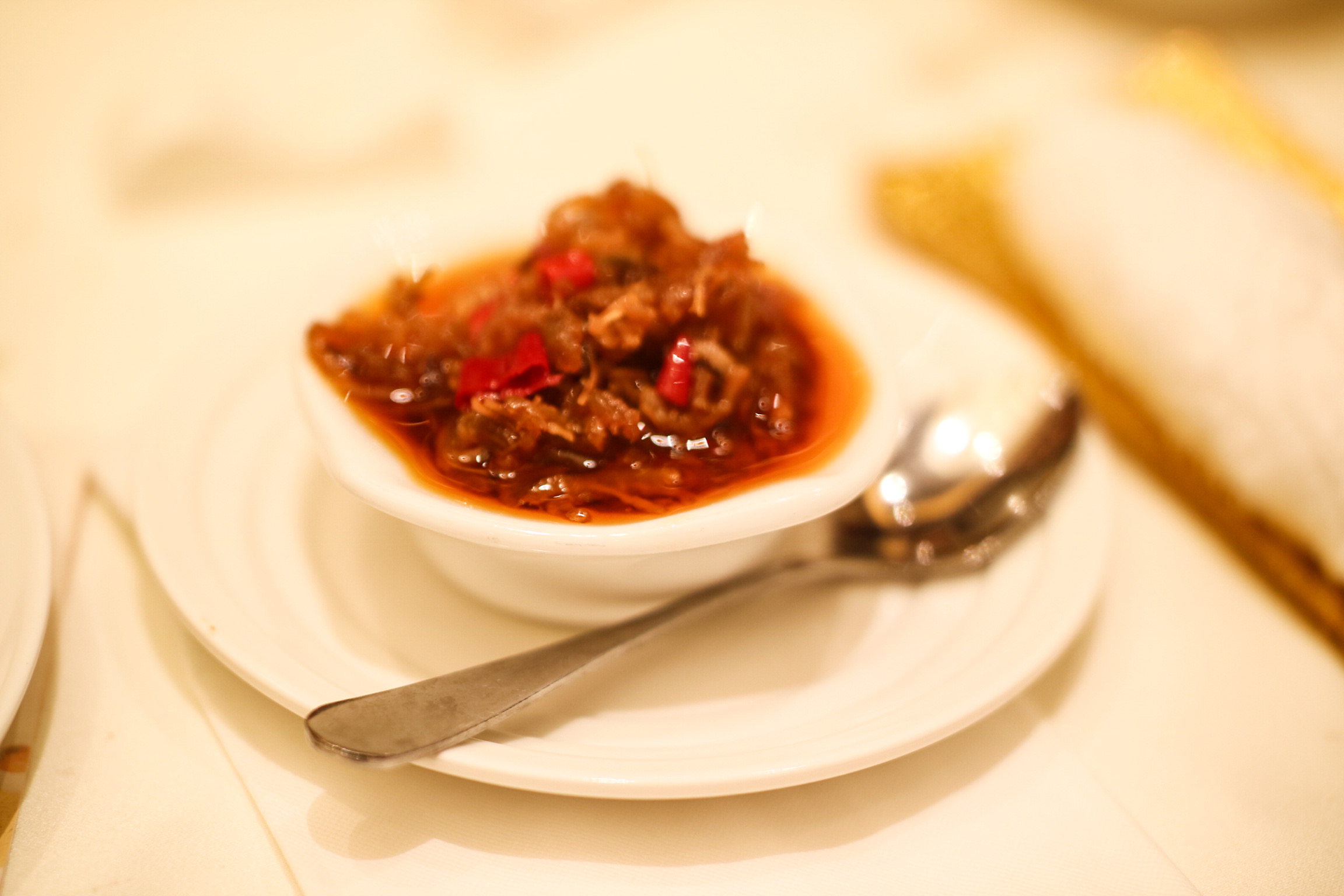 The other dumplings are great too. The Steamed Prawn and Spinach Dumpling (柳葉鮮蝦菠菜餃) adds some vibrant green into the bite.  And the classic Steamed Pork Dumpling with Crab Roe (蟹籽切肉燒賣皇) uses hand-chopped fresh pork instead of machine-minced pork for the better texture.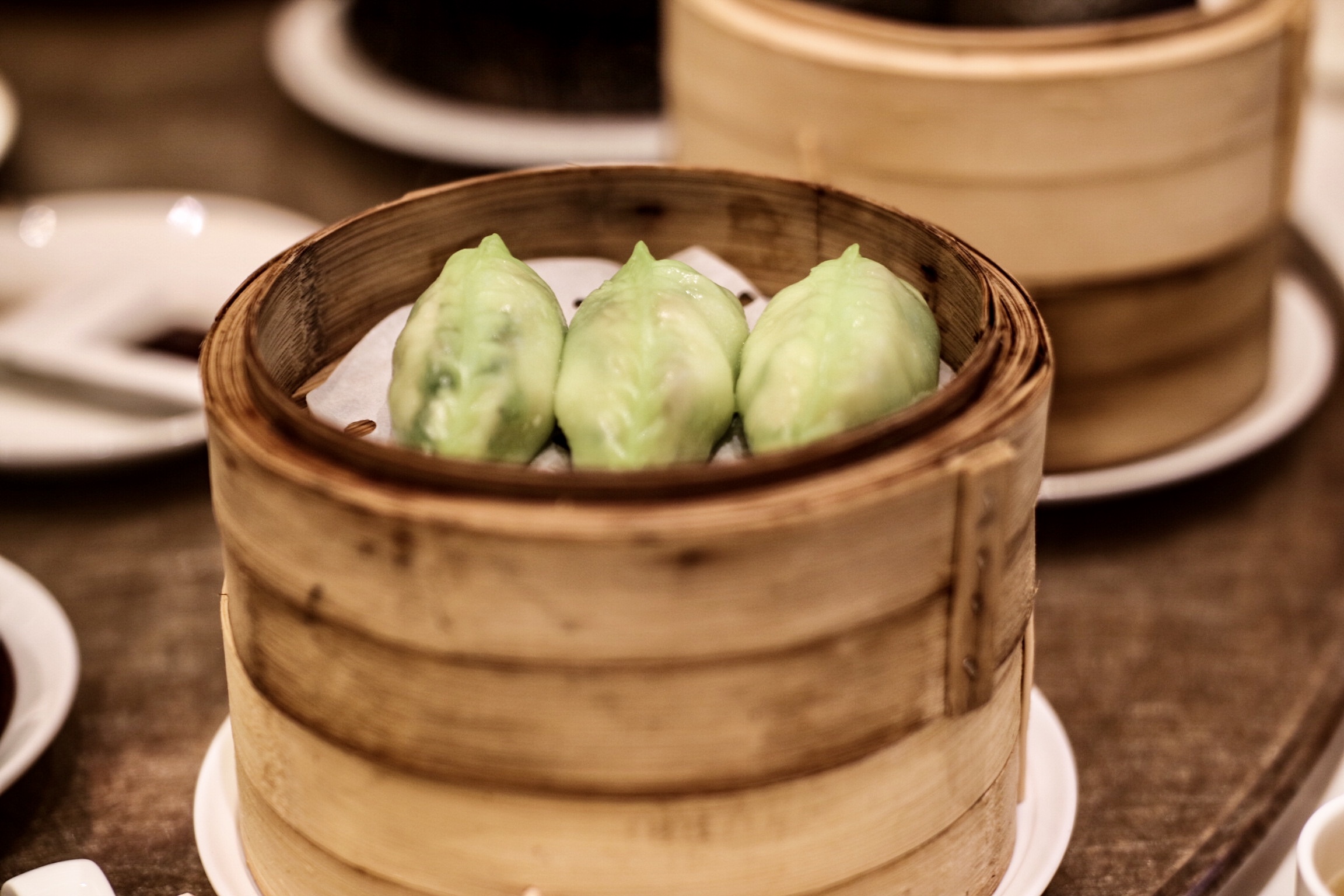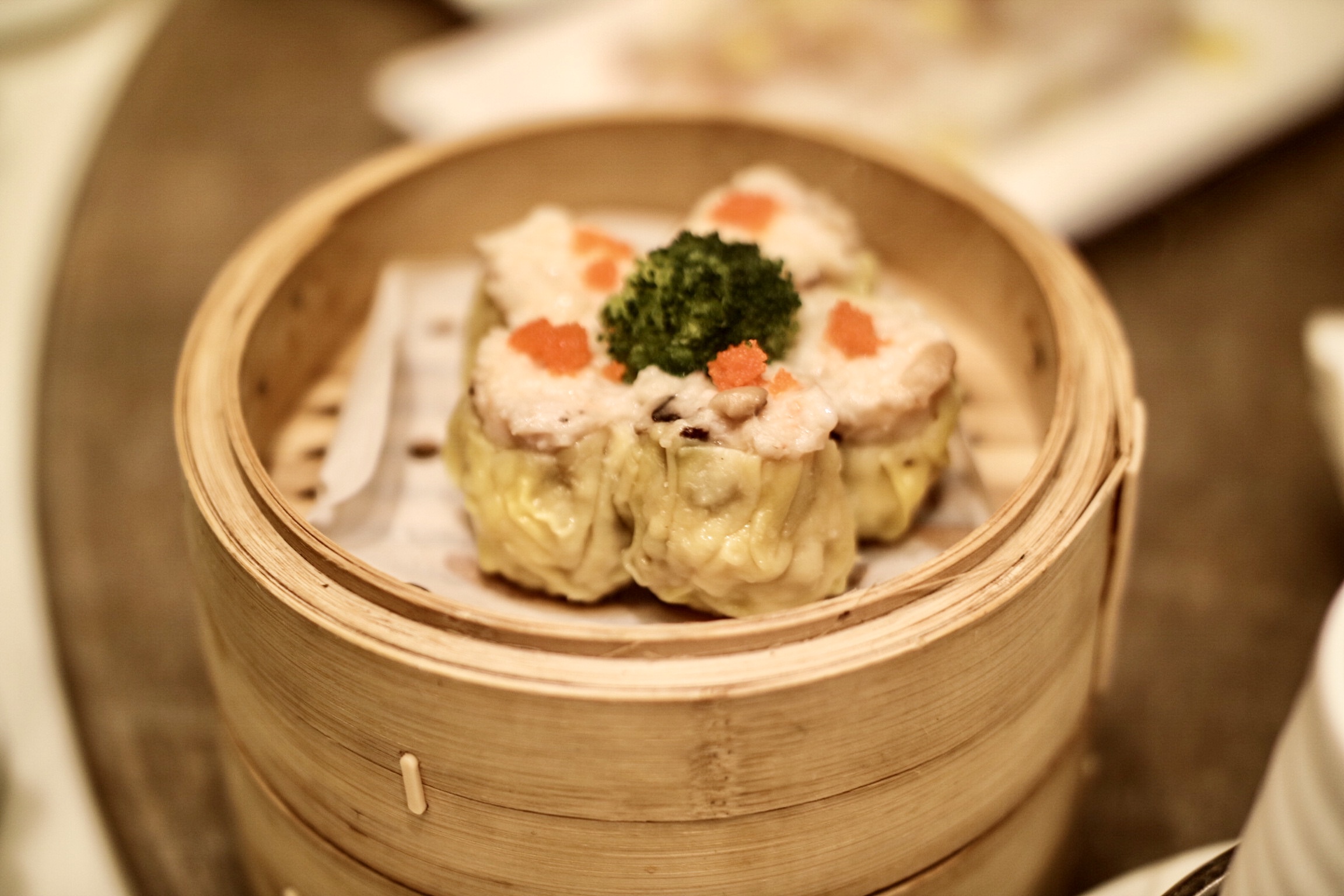 The steamed rolls here are exquisite for the hand-making process is slightly enhanced. When most places roll the toppings into the rice noodles, at Yue they mix the toppings in the rice noodle skin, and this is much harder to do to keep the rice noodle delicate. But they did it so well here and it tasted much better with the toppings completely incorporated in the rice noodle rolls. Here are the 3 choices: Steamed Rice Rolls with Beef (香茜牛肉腸粉 ), Steamed Rice Rolls with BBQ Pork and Corn (金粟叉燒腸粉), and Steamed Rice Rolls with 3 Kinds of Mushroom (香素三菇腸粉).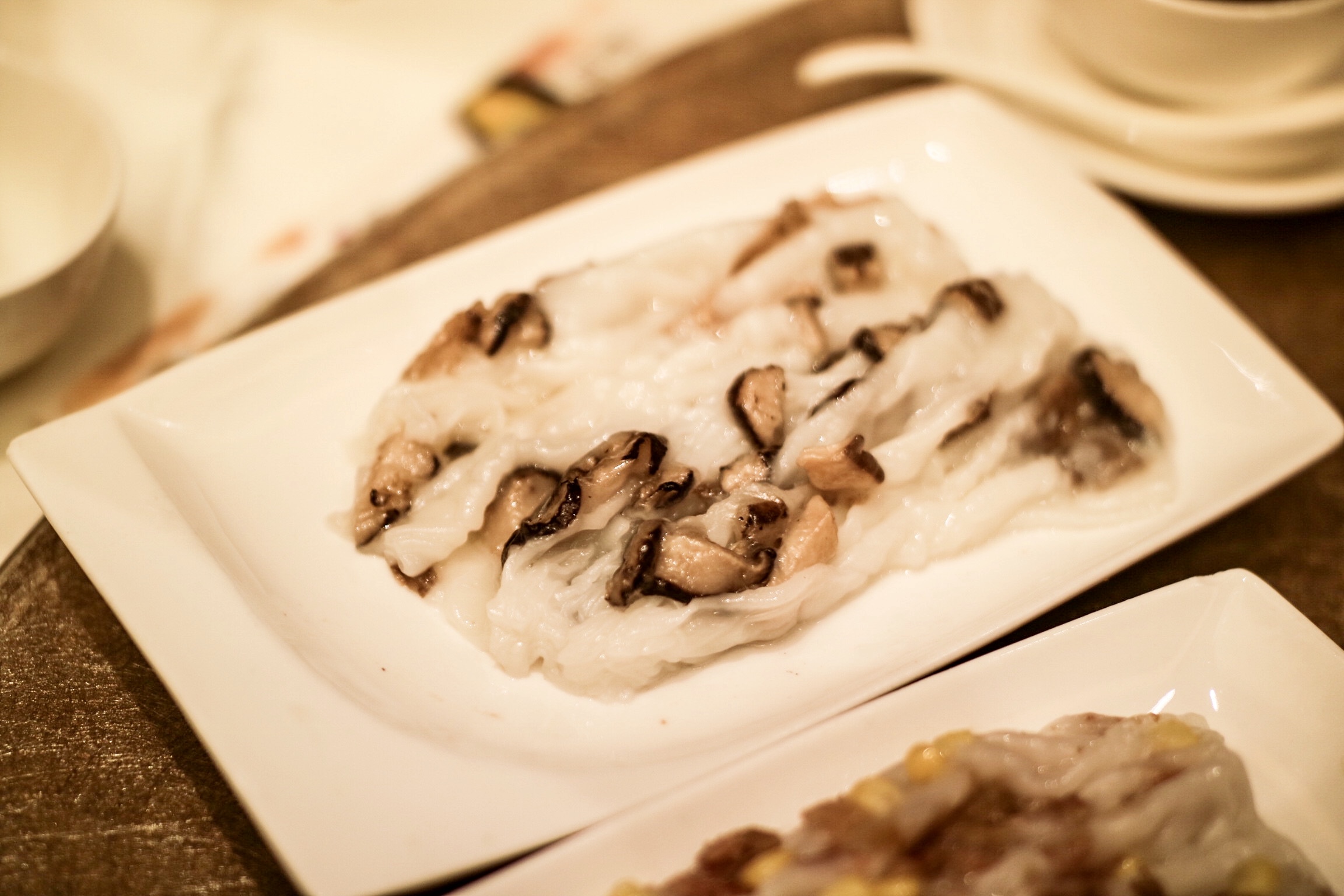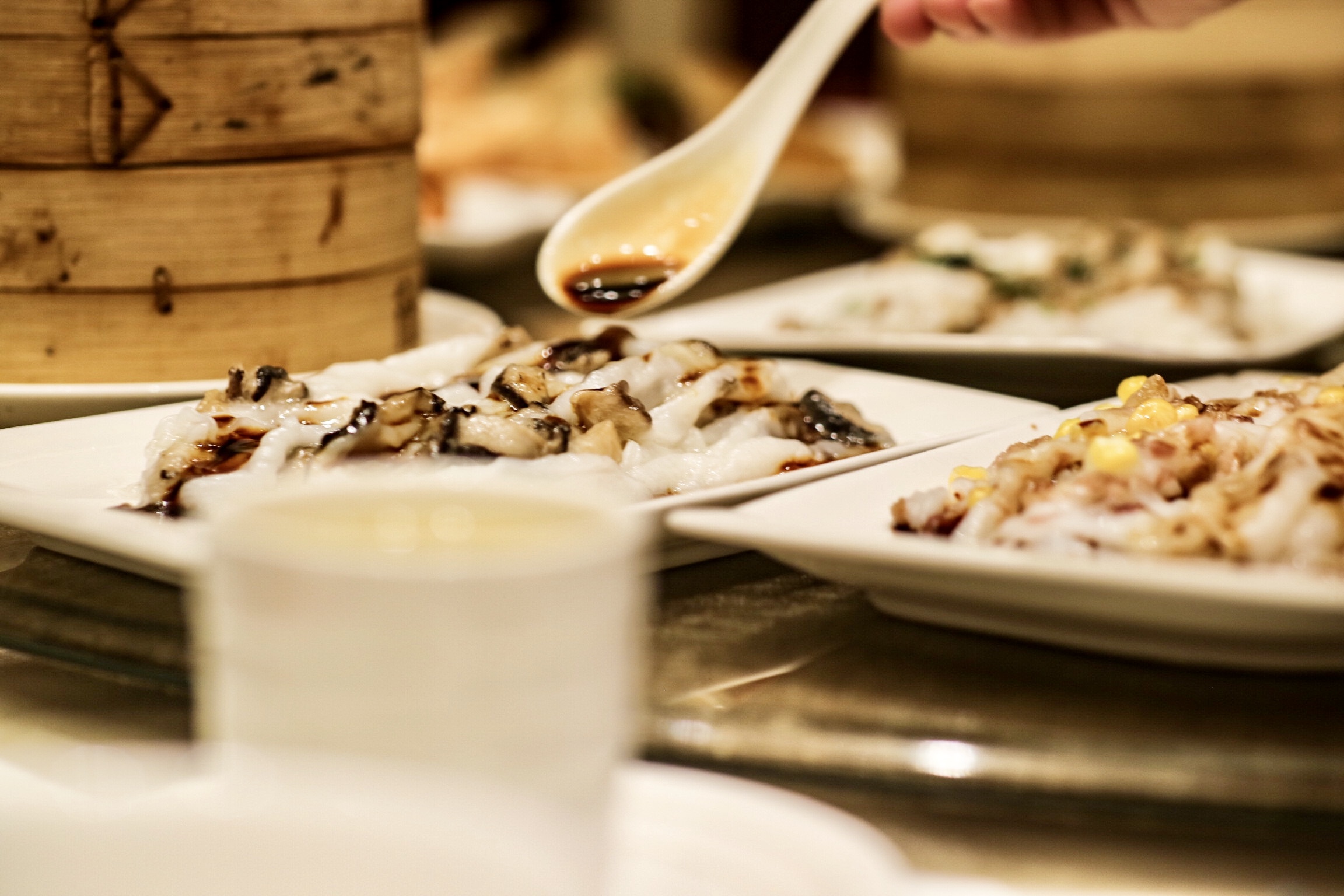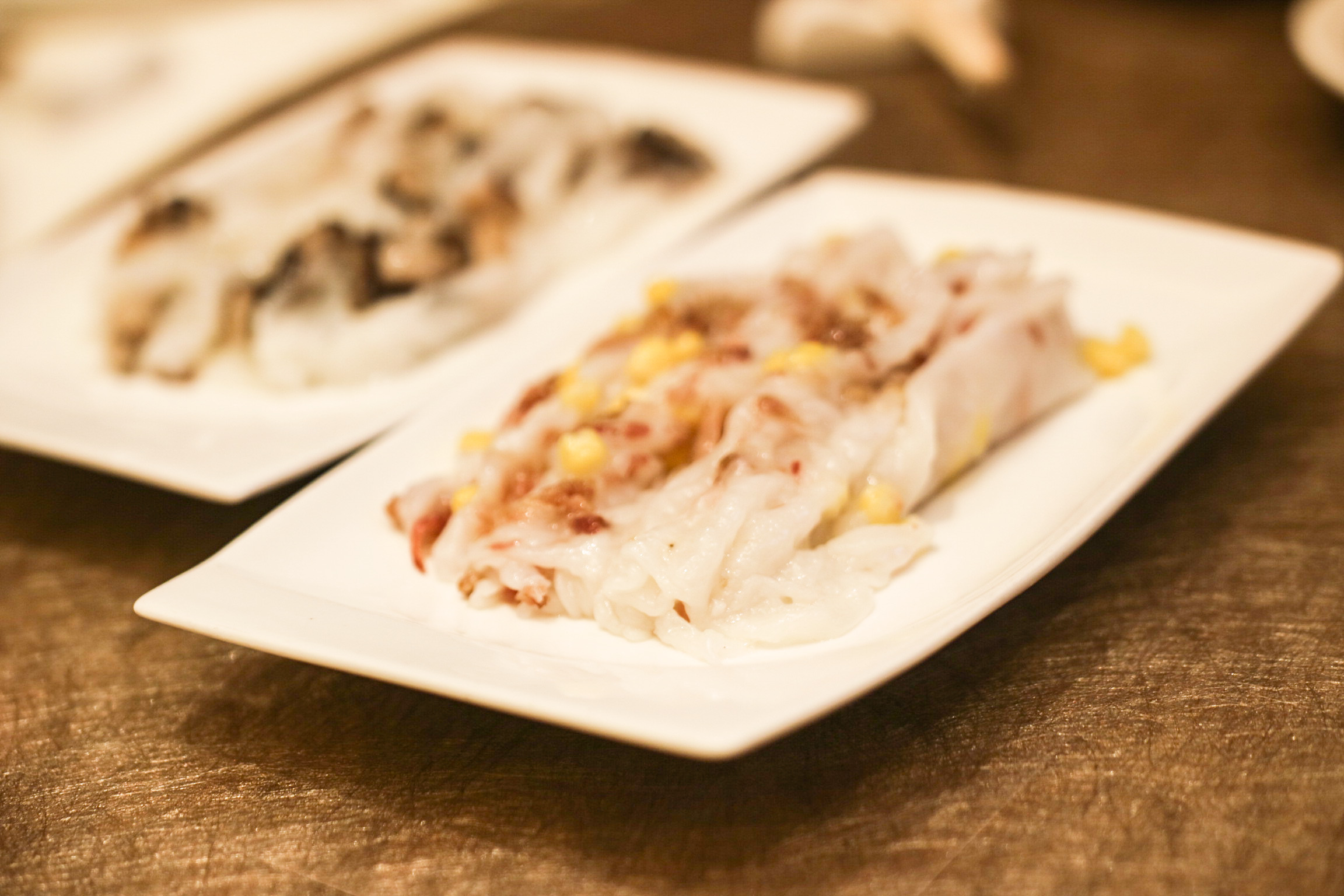 The rest of the classic dim sum dishes are up to the highest standards,  such as the Steamed Spare Ribs with Pumpkin (金蒜南瓜蒸排骨), with an amazing touch of deep-fried garlic,  the Deep Fried Shrimp and Cheese Spring Roll (蒜香芝士春卷 ), with incorporating cheese to bring out an umami taste, the Baked BBQ Pork Bun (鮑粵軒焗餐包), combining the best from both pineapple bun and BBQ pork bun, and the Pan Fried Turnip Cake (臘味煎蘿蔔糕), a must-have for Chinese New Year for the good fortune of advancing ("advancing" has the same sound with "cake" in Cantonese).   The Pan Fried Sticky Rice with Dried Seafood (老茶居鳳凰煎米雞) impresses me the most as it's from an ancient recipe, which is hard to find even in Hong Kong or Southern China nowadays. It is such an elaborate dish with sticky rice wrapped around with thin egg omelette skin, just like a crepe!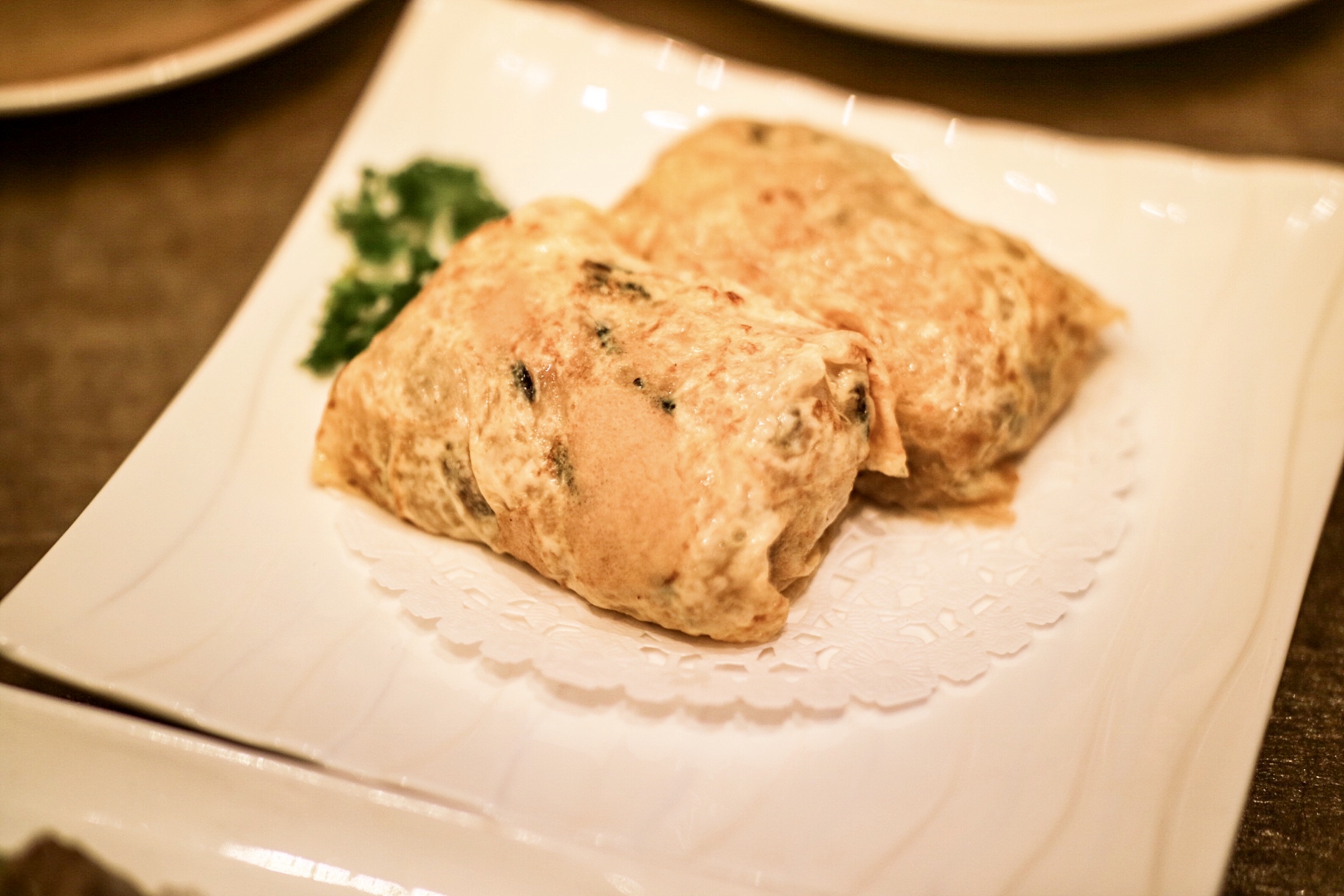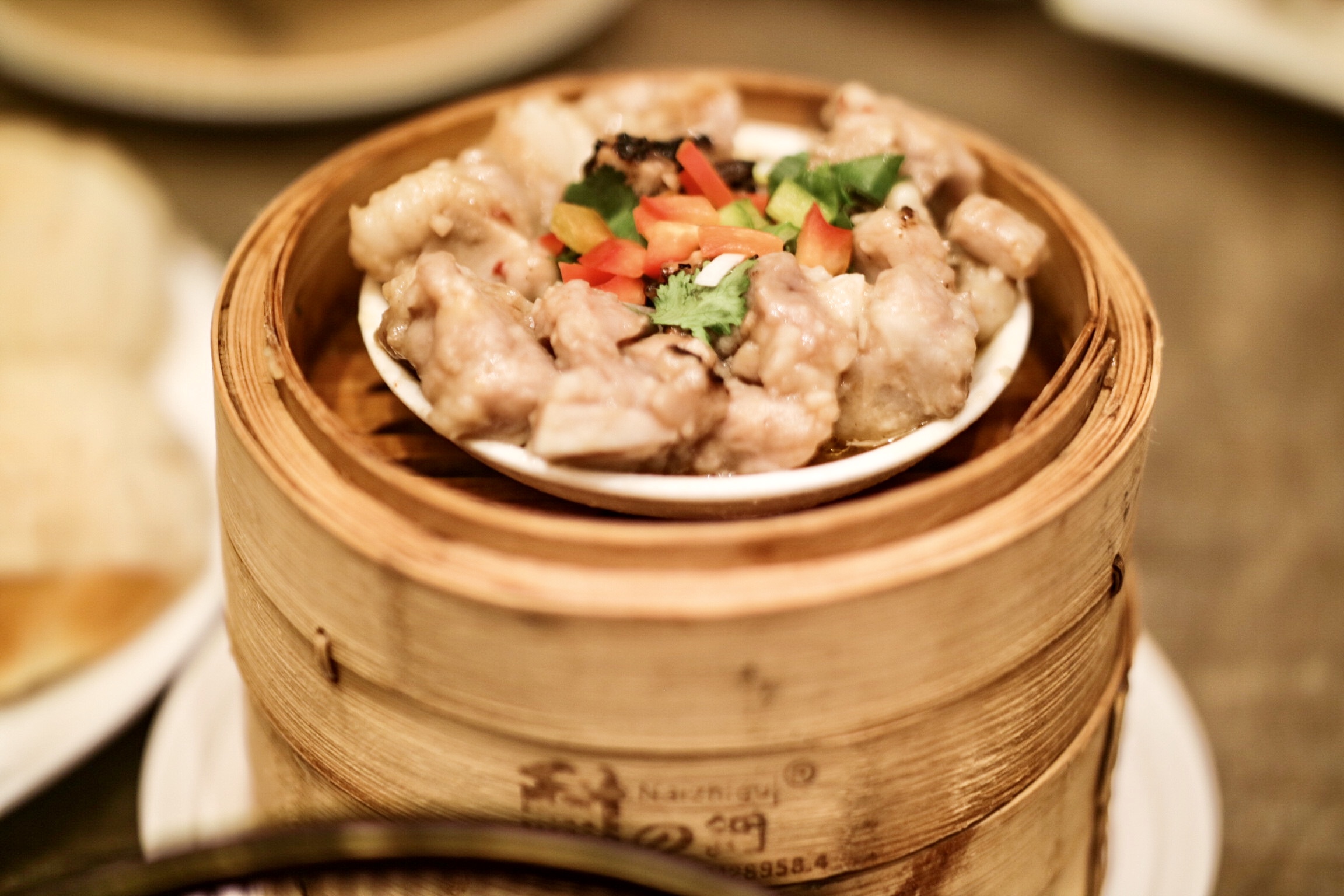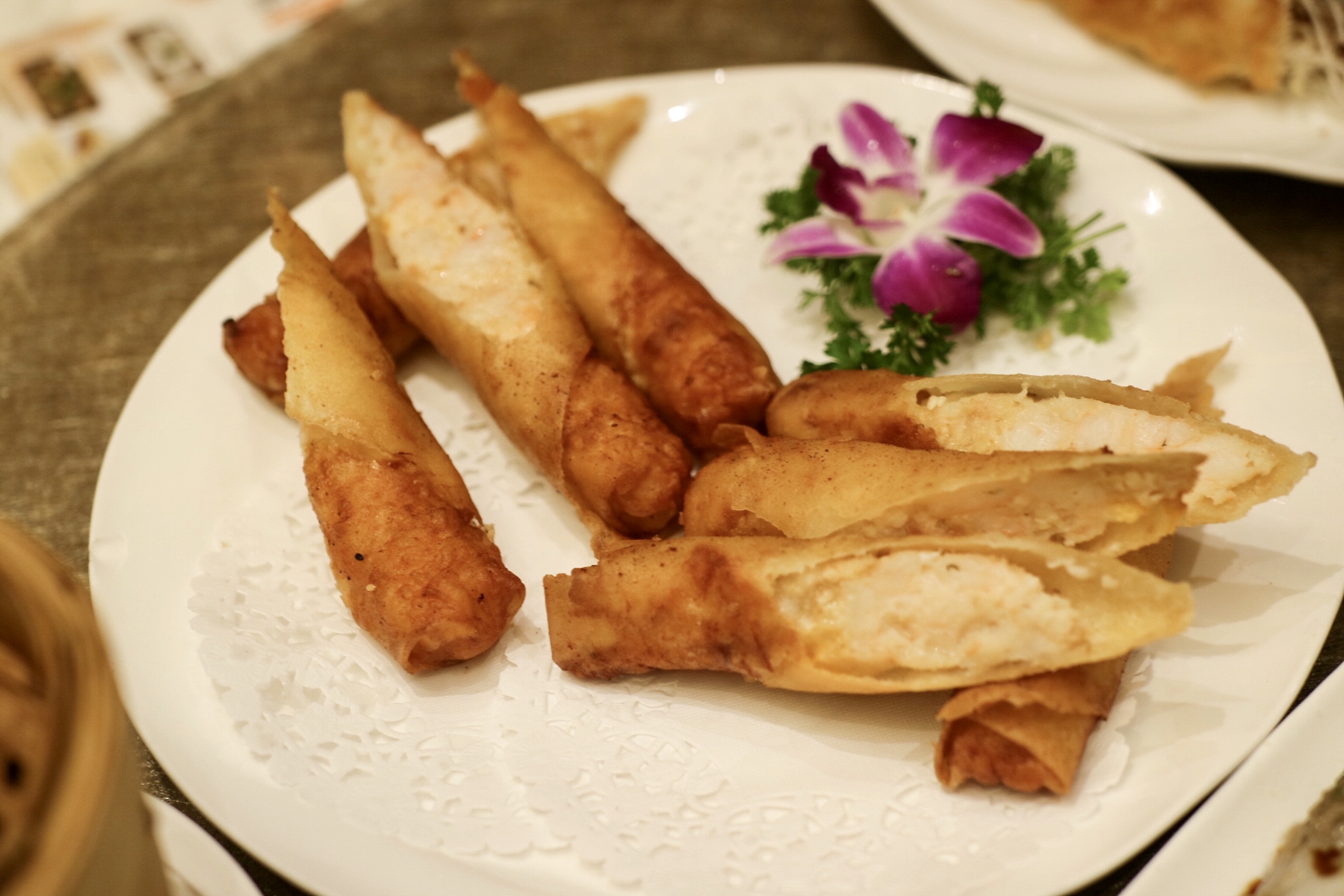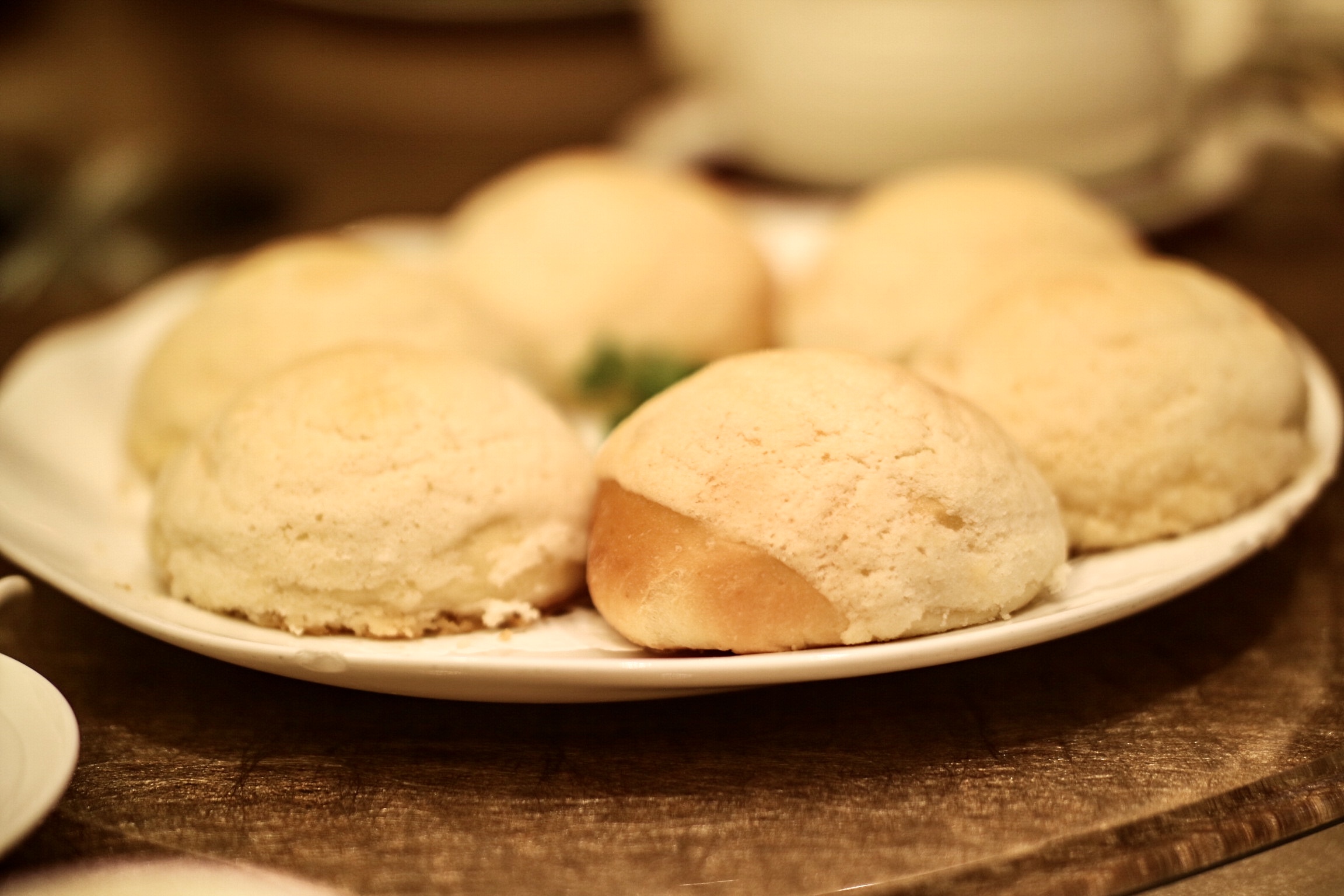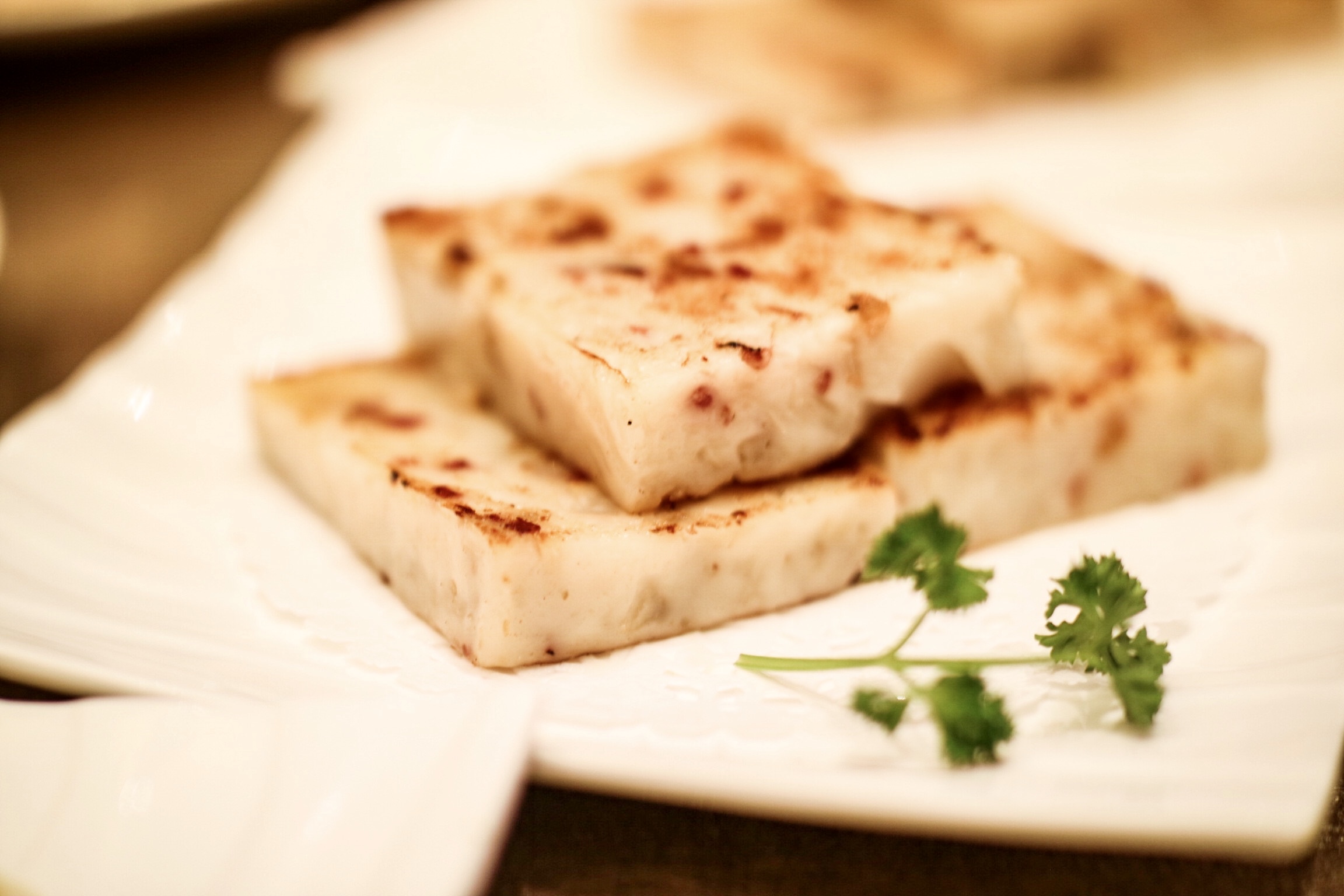 After dim sum, it's time for some of Yue Restaurant's popular lunch dishes. Leading the bunch is another award winner, the Singing Beef Brisket and Rice Rolls in Pot (啫啫牛腩腸粉煲), which won the Chinese Restaurant Awards Critics' Choice for Best Stewed Beef Brisket With Rice Roll In Hot Pot in 2017, one of the highest you can get for the fierce competitions from other top restaurants in Richmond and Vancouver.   The Fried Squab (紅燒乳鴿) is the favourite of many fans for the little bird's succulent texture and the incredible savoury flavour, and the presentation here is cheeky fun with the little birds served in a birdcage. The Pan Fried Vermicelli with Beef and Bitter Melon with Black Bean Sauce (豉汁涼瓜牛肉煎米粉) isn't your typical noodle dish – it needs a lot of finesse to present a stir fry dish such as the beef and bitter melon placed inside a pancake made with rice vermicelli noodles, which is absolutely beautiful. Rounding off the bunch was the Pork Hock with Maggi Sauce (美極豬手) with a perfectly crispy exterior and soft succulent meat inside.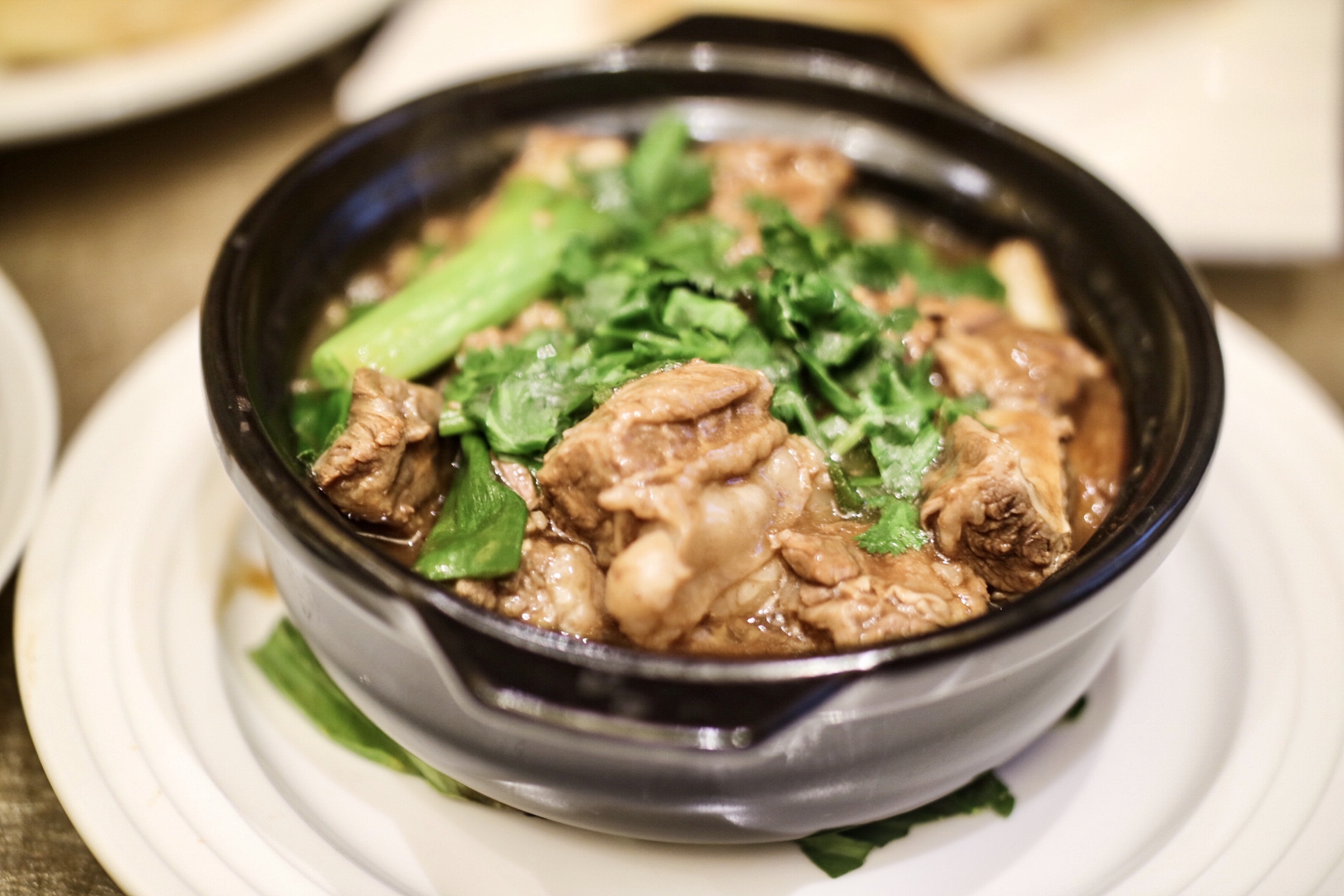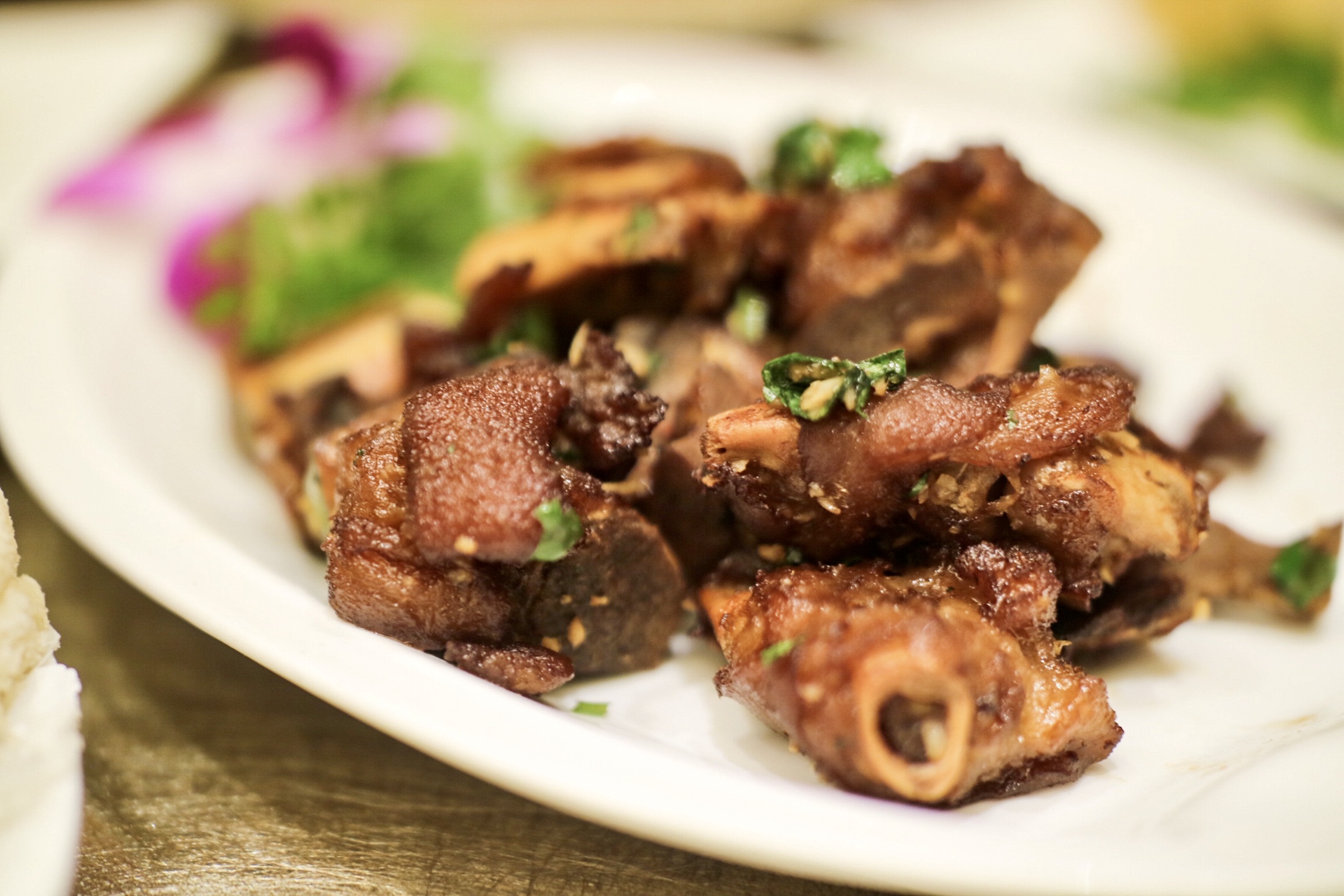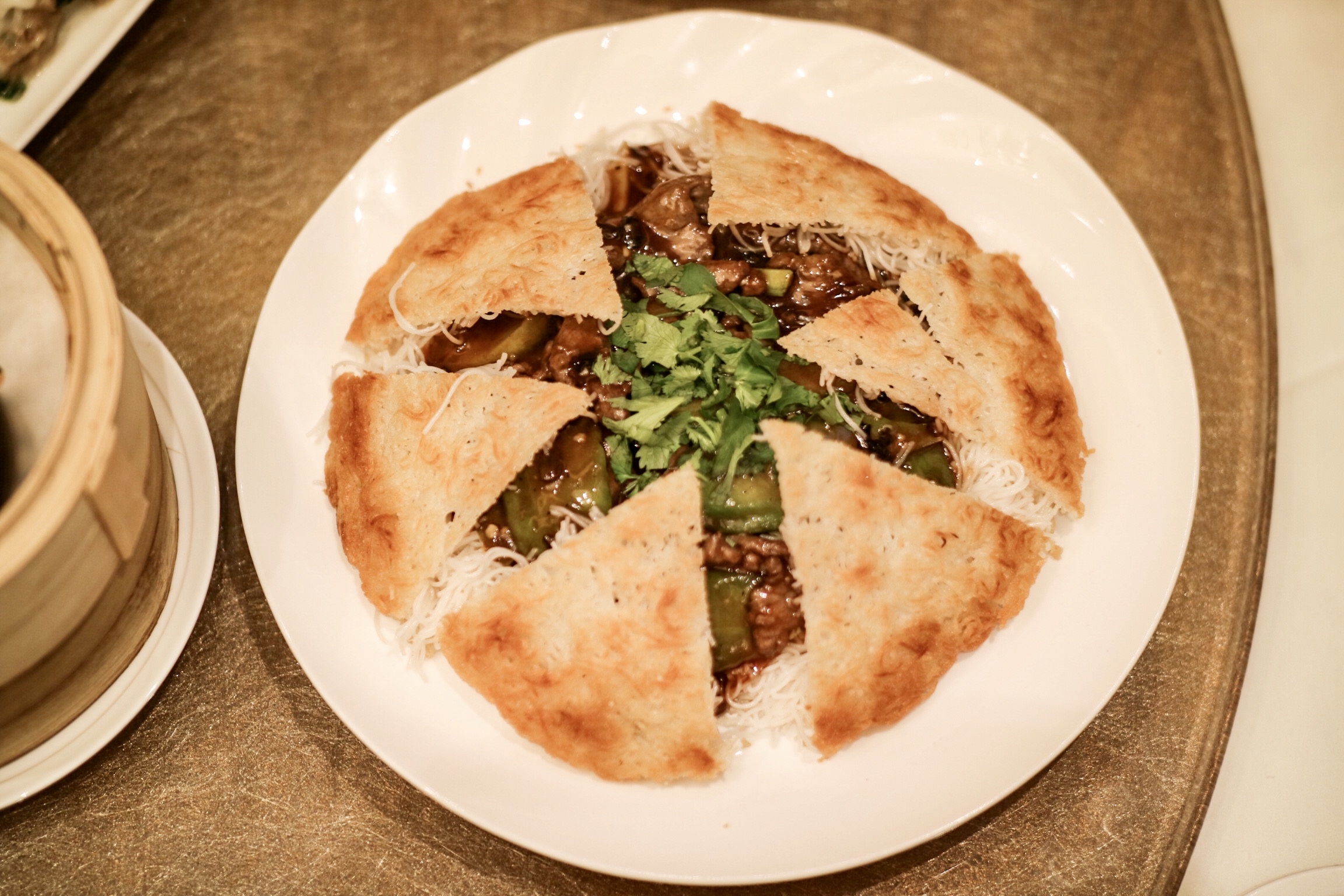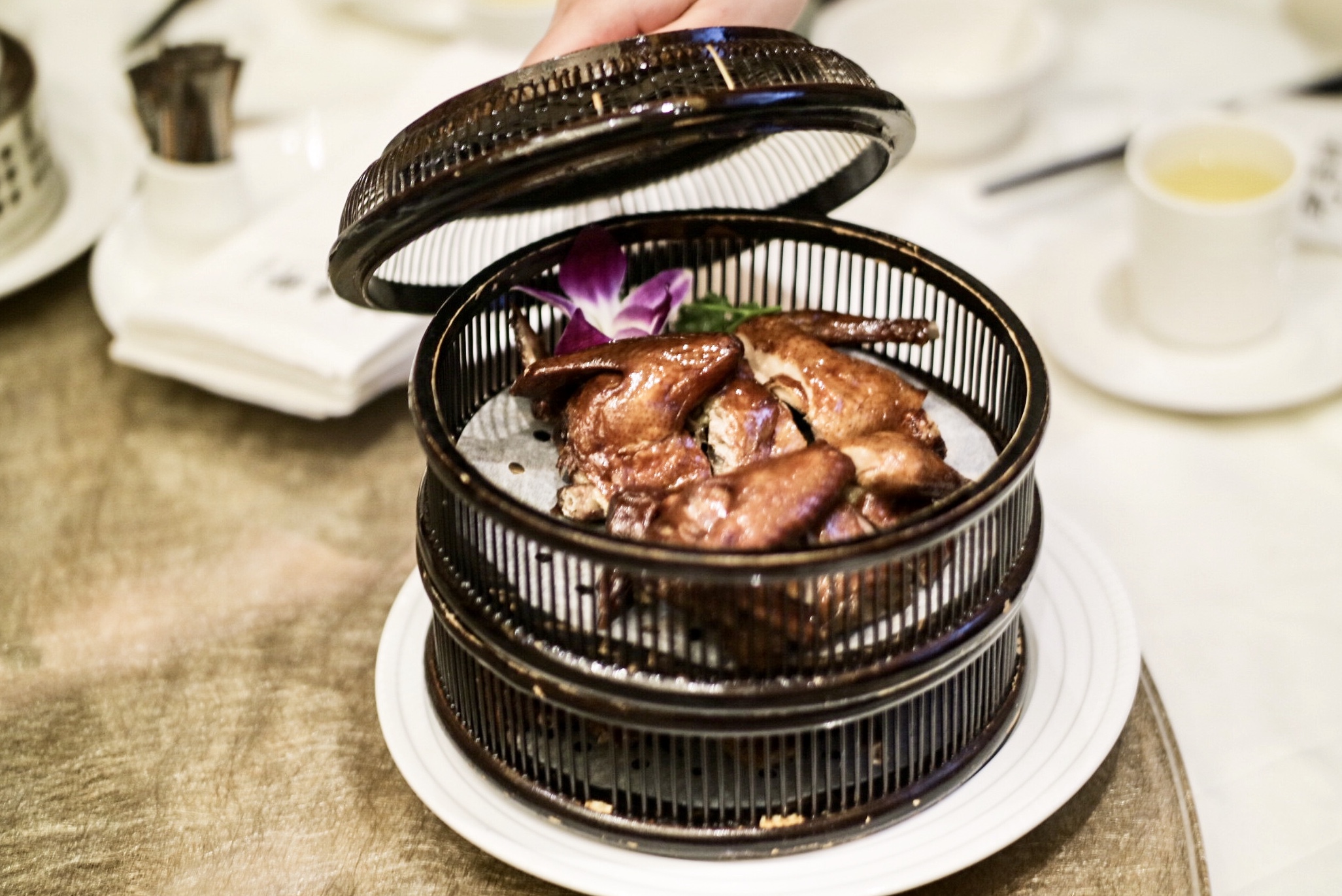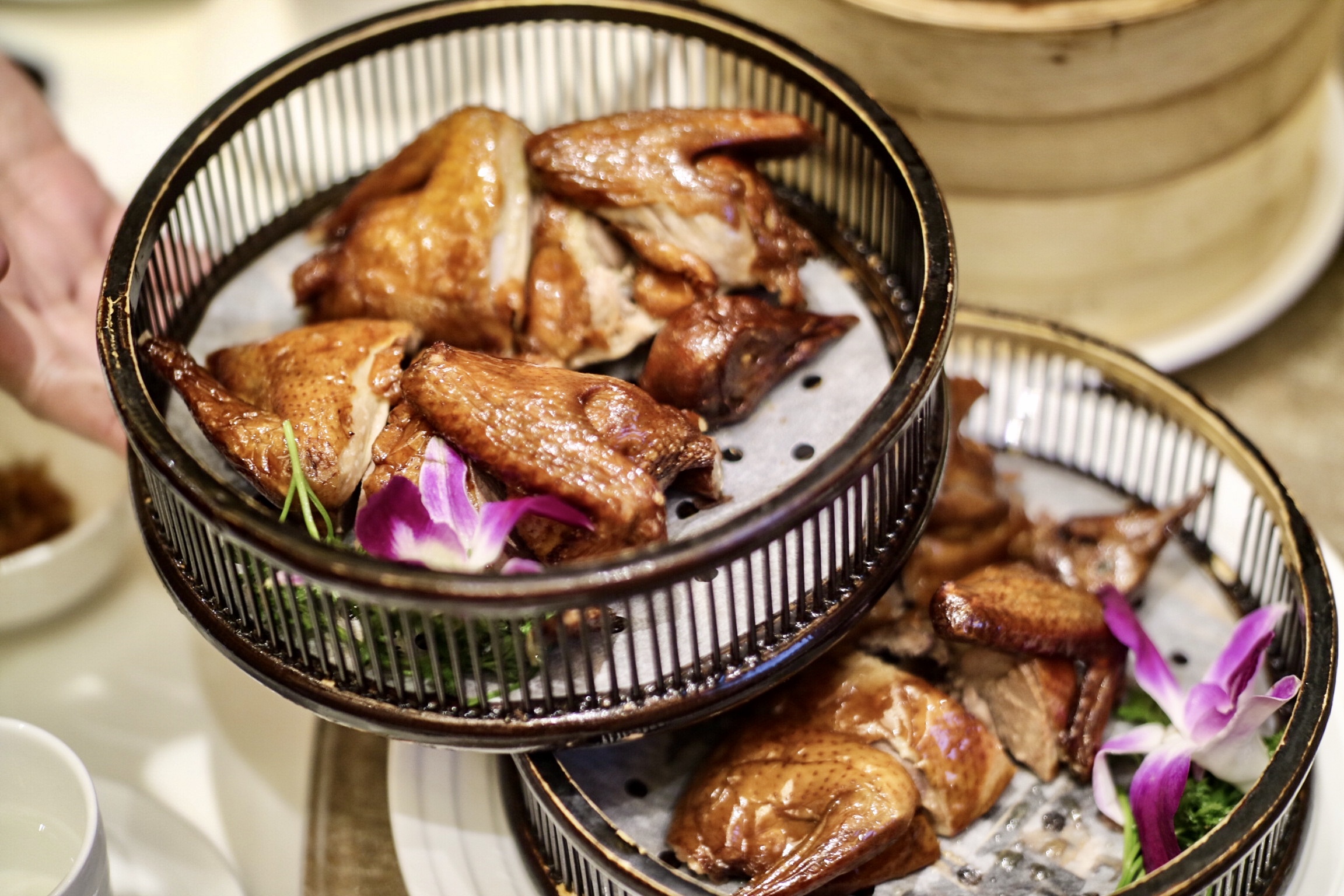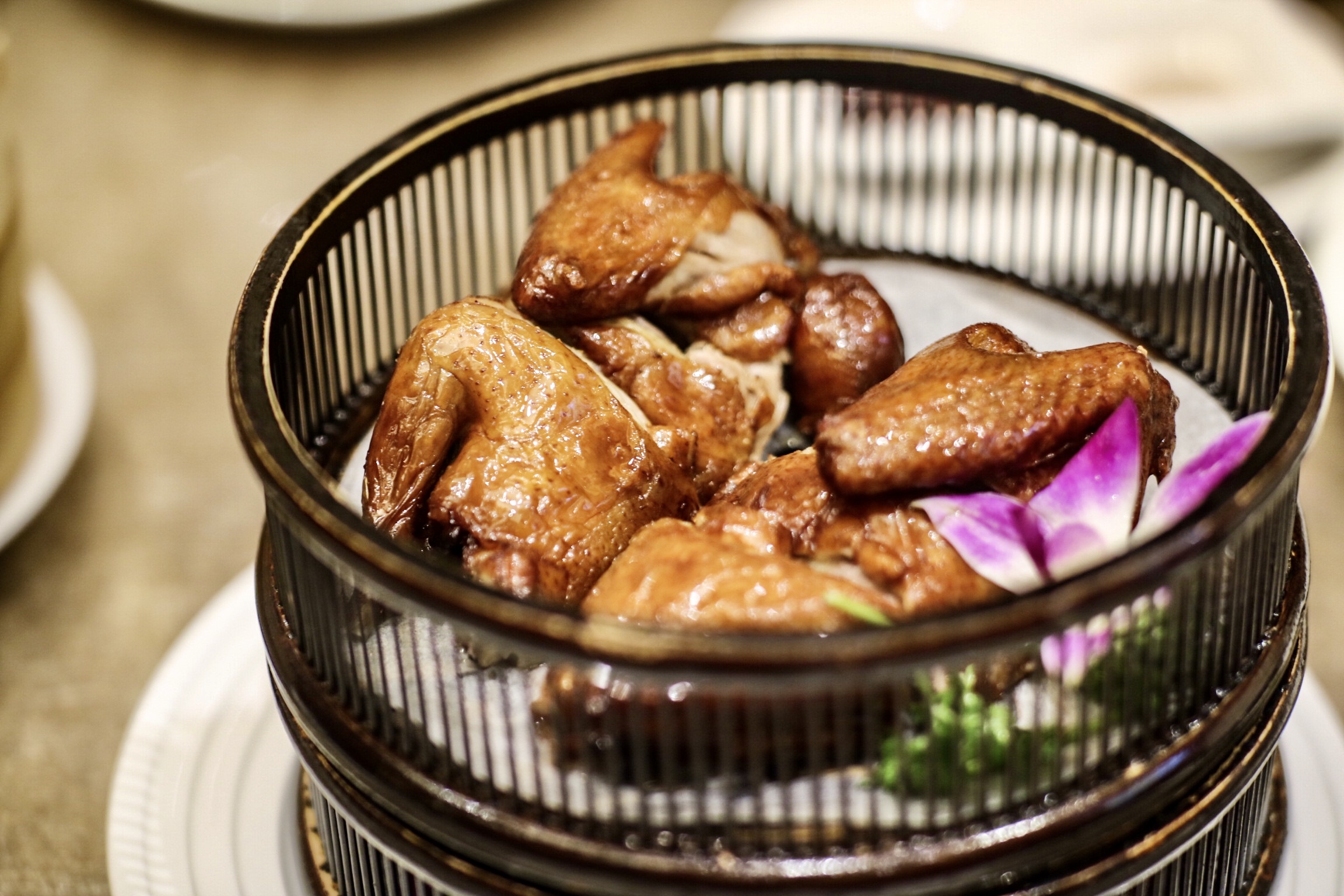 For the speciality dishes, we were impressed by the Pork Rib in Special Spicy Sauce (將軍過橋骨). The massive whole bone-in rib was slow-cooked, deep-fried, and topped with exotic spices. The meat is fall-right-off-bone tender and the flavours were bold and incredibly sophisticated from all the seasoning and spices.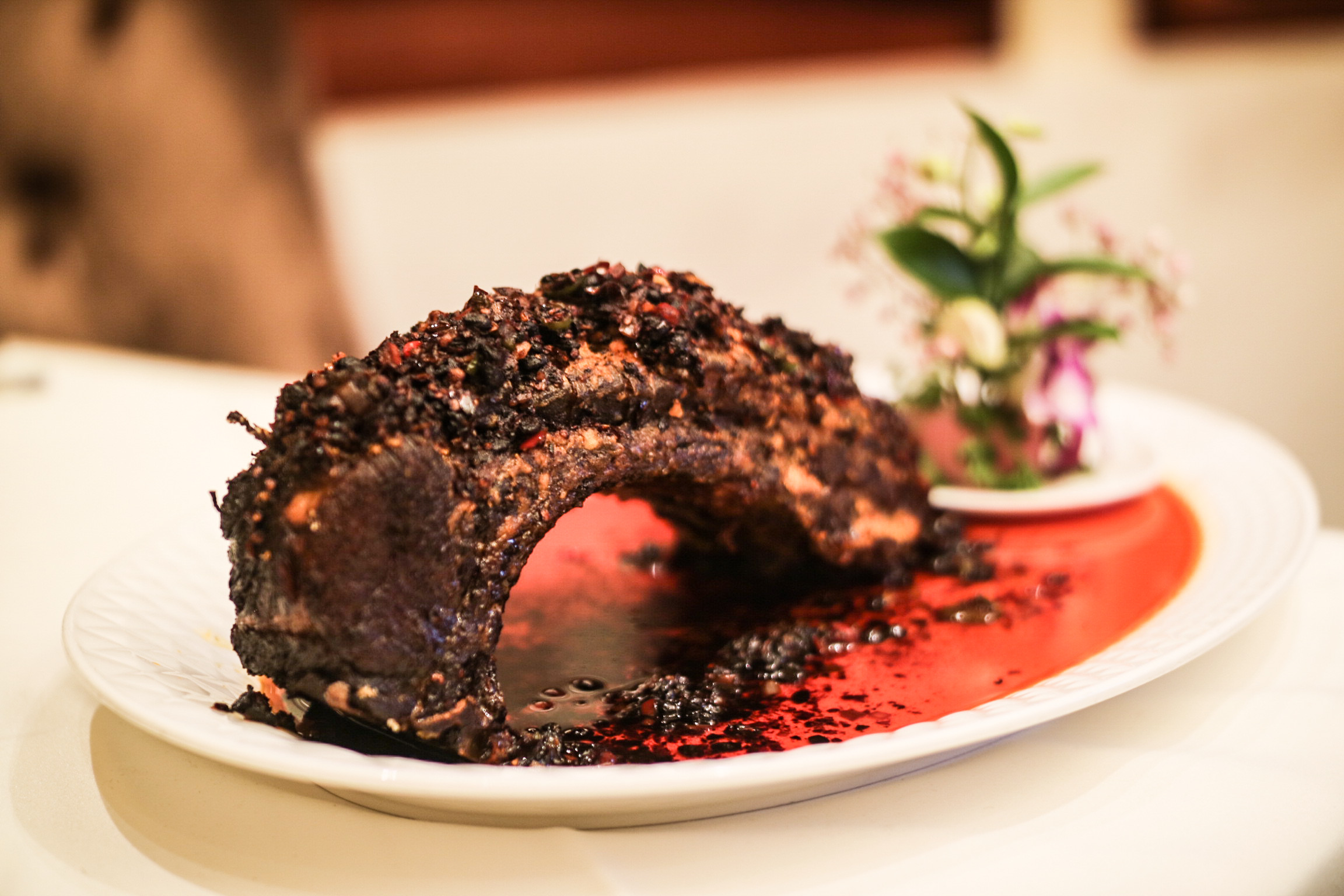 For Chinese New Year, Yue is serving a couple of speciality dishes just for the occasion. The Braised Dried Oysters and Dried Black Moss in Bean Sauce (發財好市) and the Yue's Appetizer Platter (鮑粵軒大拼盤), both excellent platters of putting many flavours together all at once, great for a large party of guests to share and enjoy.  The appetizer platter comes with smoked salmon, jellyfish, baby octopus, surf clams, and braised beef shank.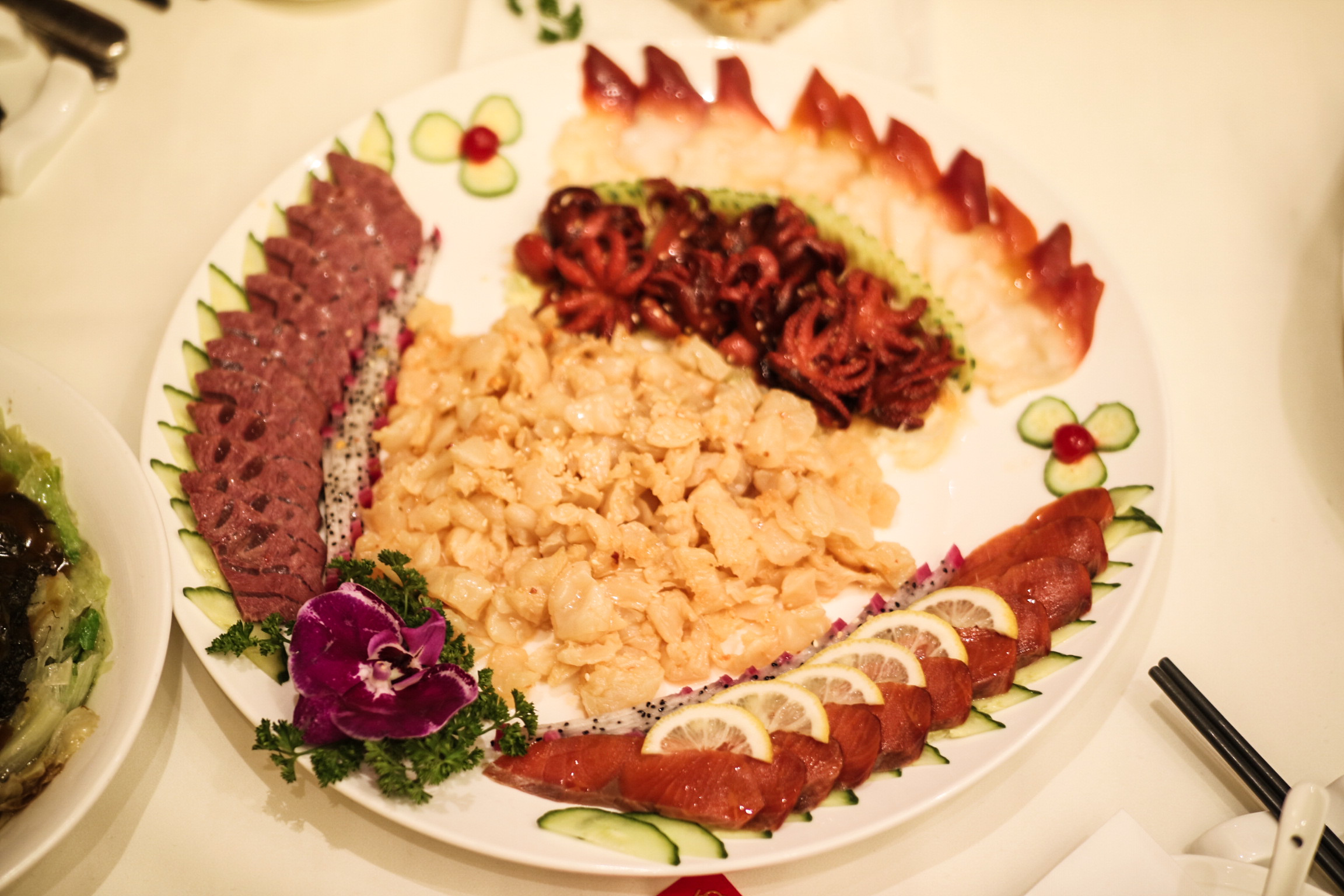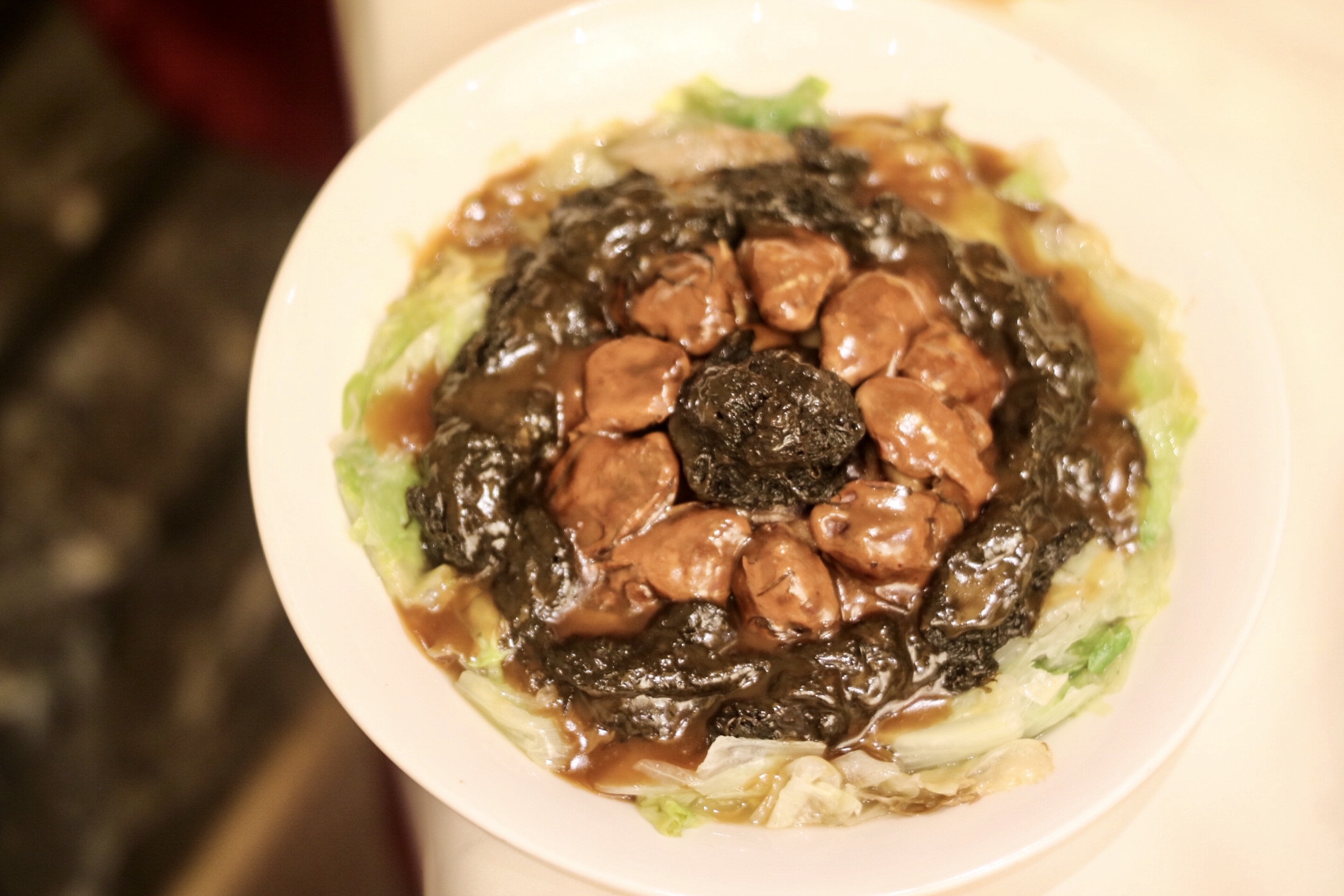 For dessert, we were offered another Chinese Restaurant Awards winner, the Baked Durian (泰式榴槤撻) Tart, an elevated version of dessert tart with an exotic taste from Thailand. The Steamed Egg Yolk Bun (黑金流沙包), with the famous golden liquid filling, and the Baked Egg Tart with Milk Puff Pastry (酥皮焗鮮奶葡撻 ),  a take on the famous Portuguese tart from Macau,  are both sweet treats that most people won't forget. I personally ordered the Peach Resin Cake (養顏清甜桃膠糕) as peach resin (or peach gum) is such a popular ingredient for collagen diet these days!  Nacy (Nomss)'s Lychee & Sweet Olive Jello (桂花荔枝凍) is another likeable cold dessert dish with such beautiful lychee aroma and taste.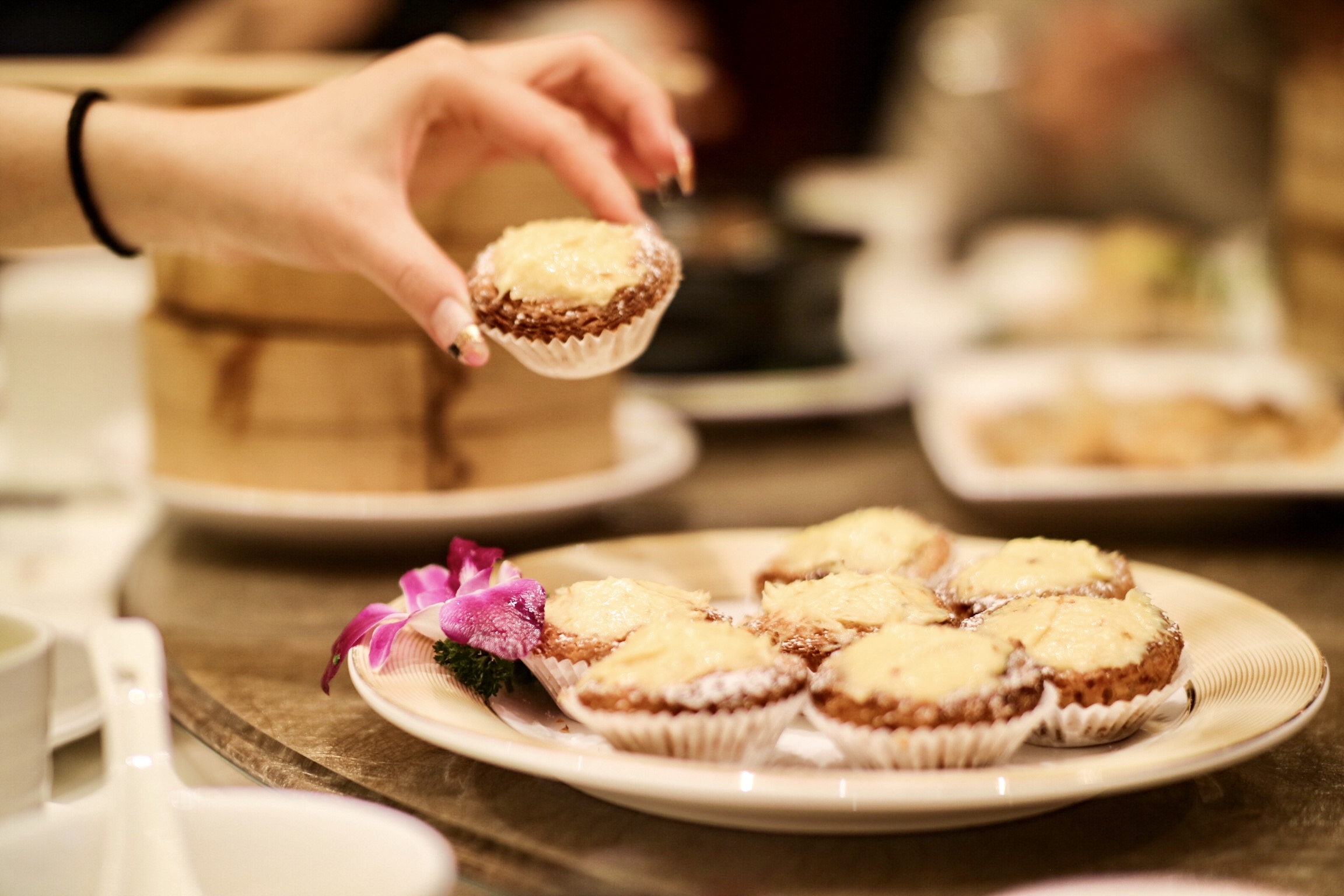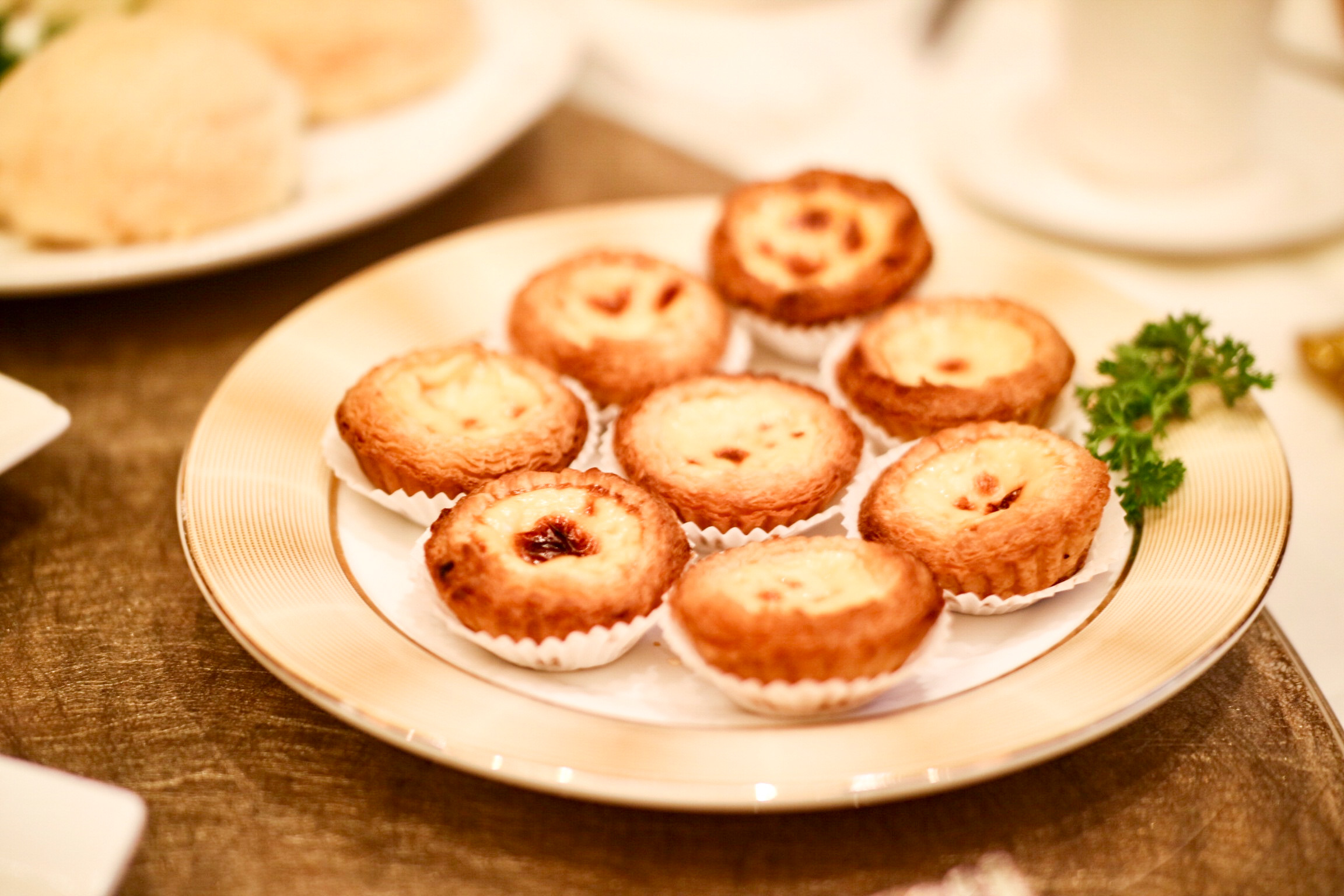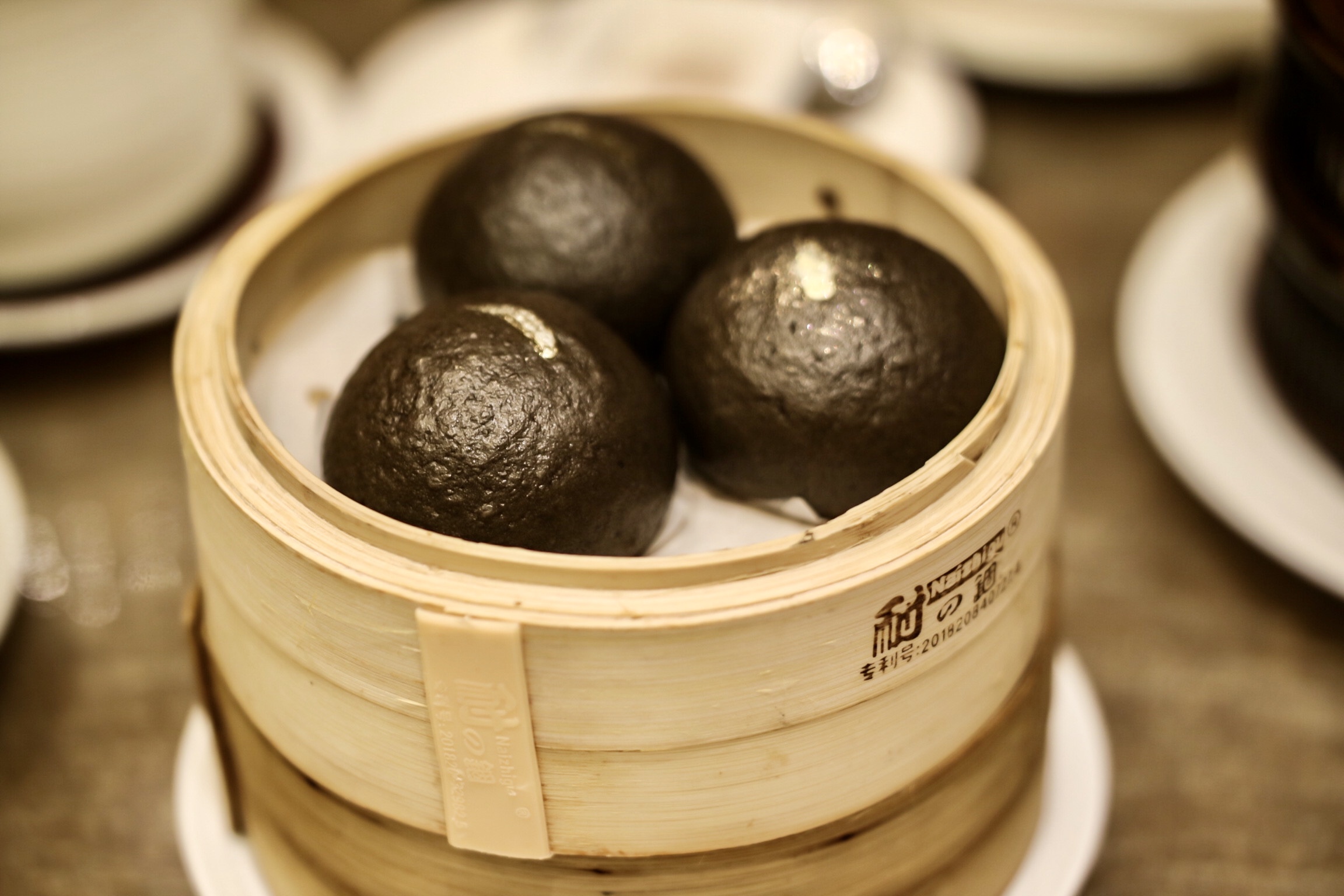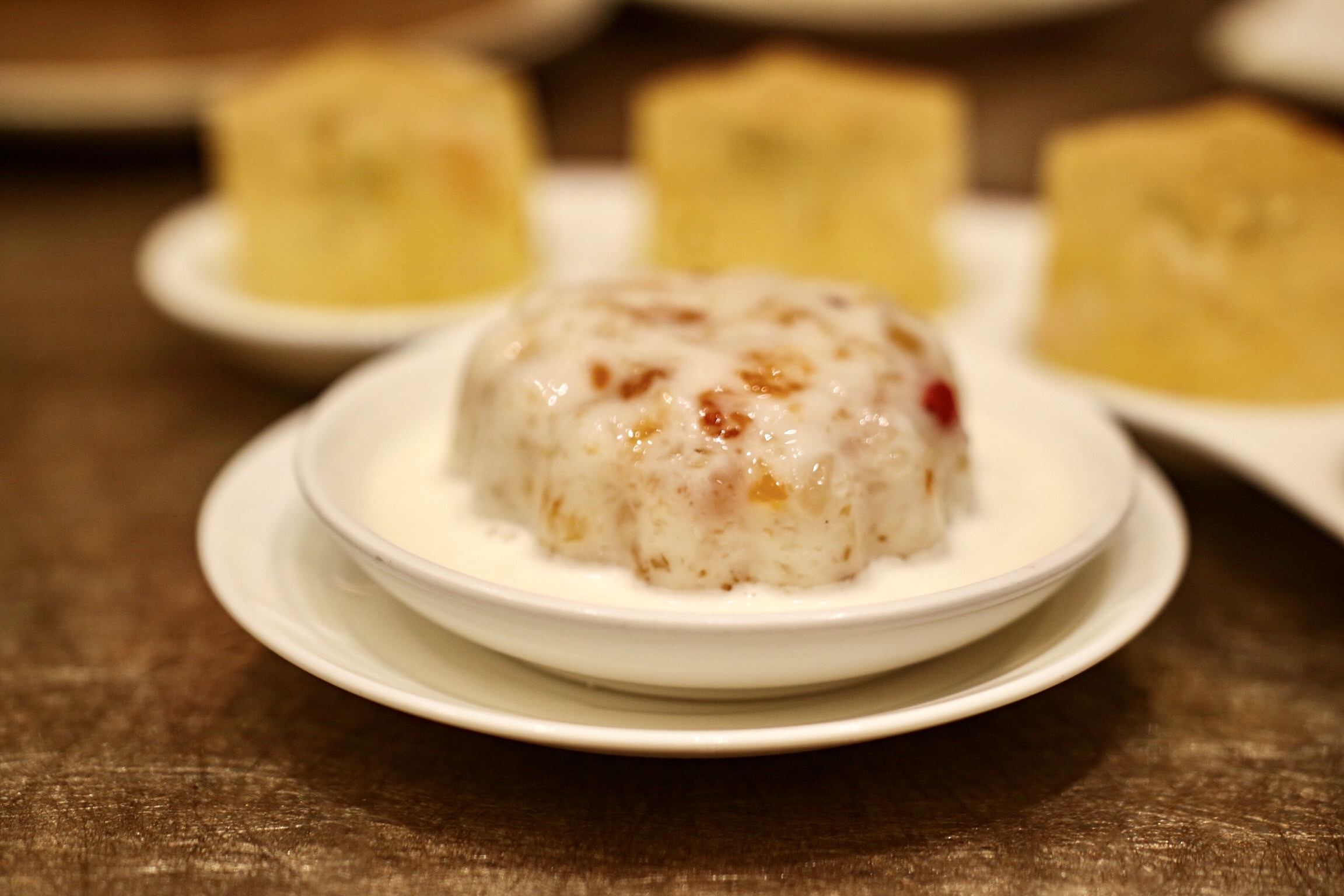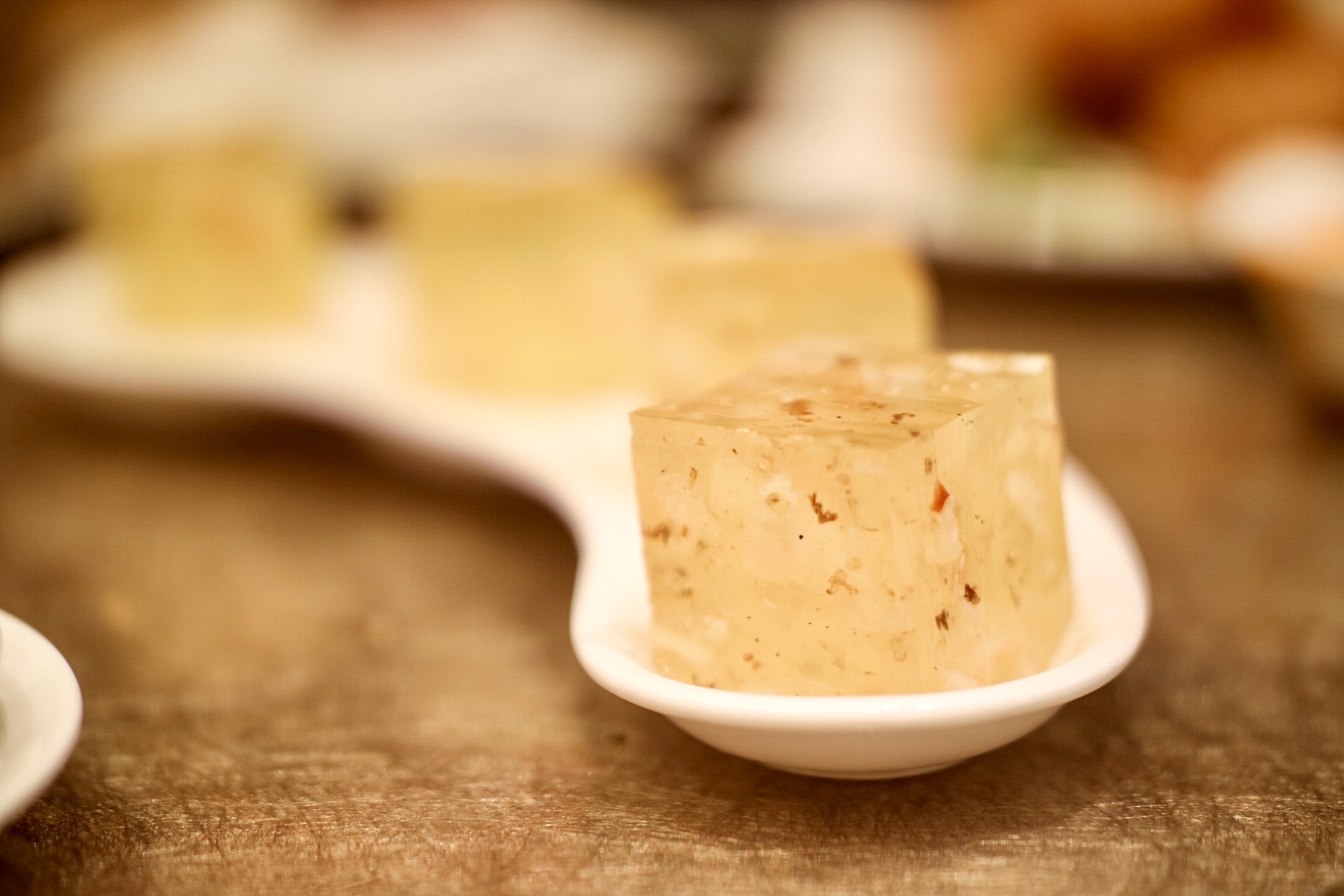 The whole incredible Yue experience finally came to an end and we were all satisfied. And this was not it. We were all given a box of the Radish Cake, freshly made in the house, as a Chinese New Year gift – this is my mom's favourite and she is going to be so stoked! Made with fresh daikon radish, Chinese sausage and a variety of dried seafood, the radish cake here is extremely delicious. For whoever desires a taste, it's available at the restaurant, for only $14.99.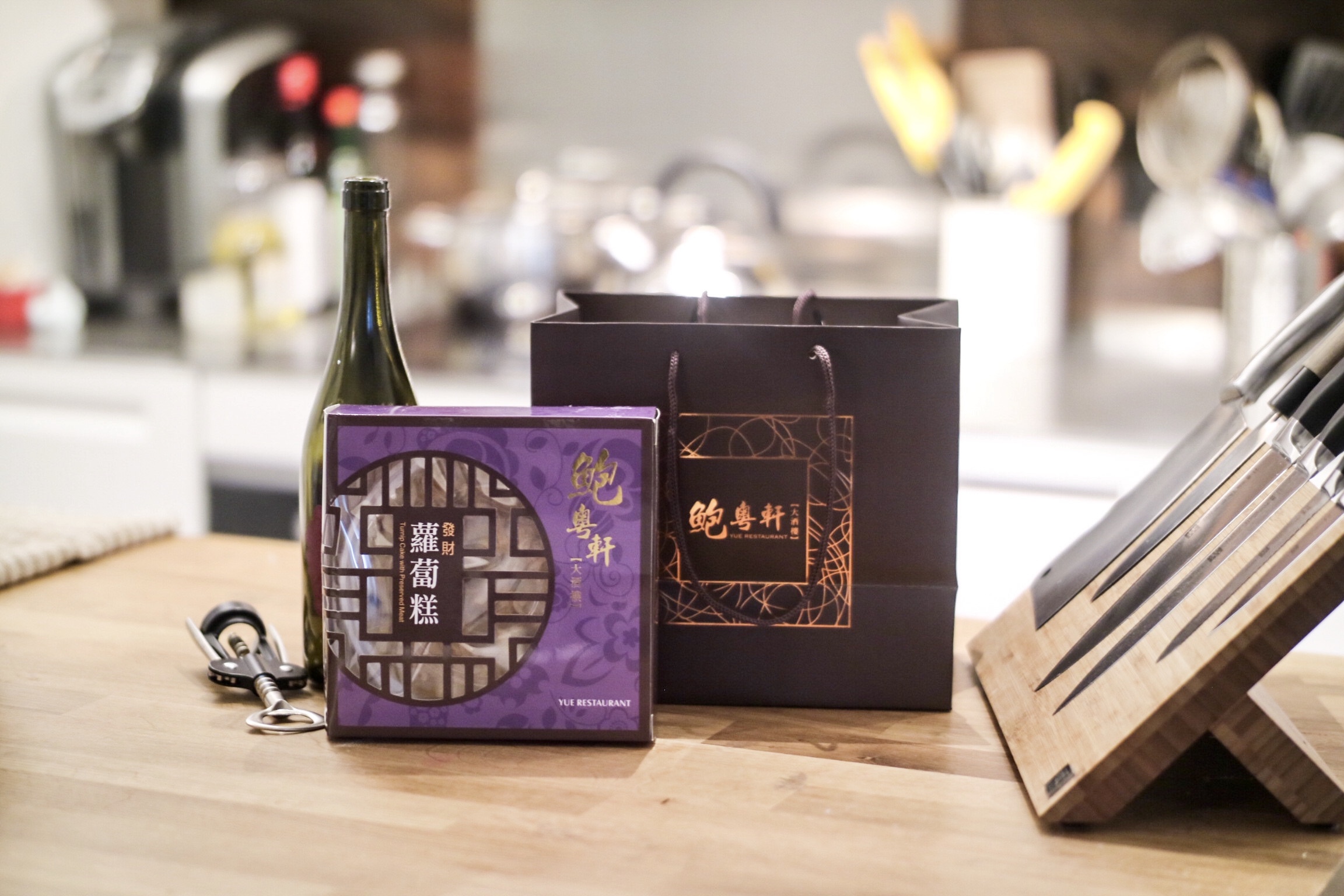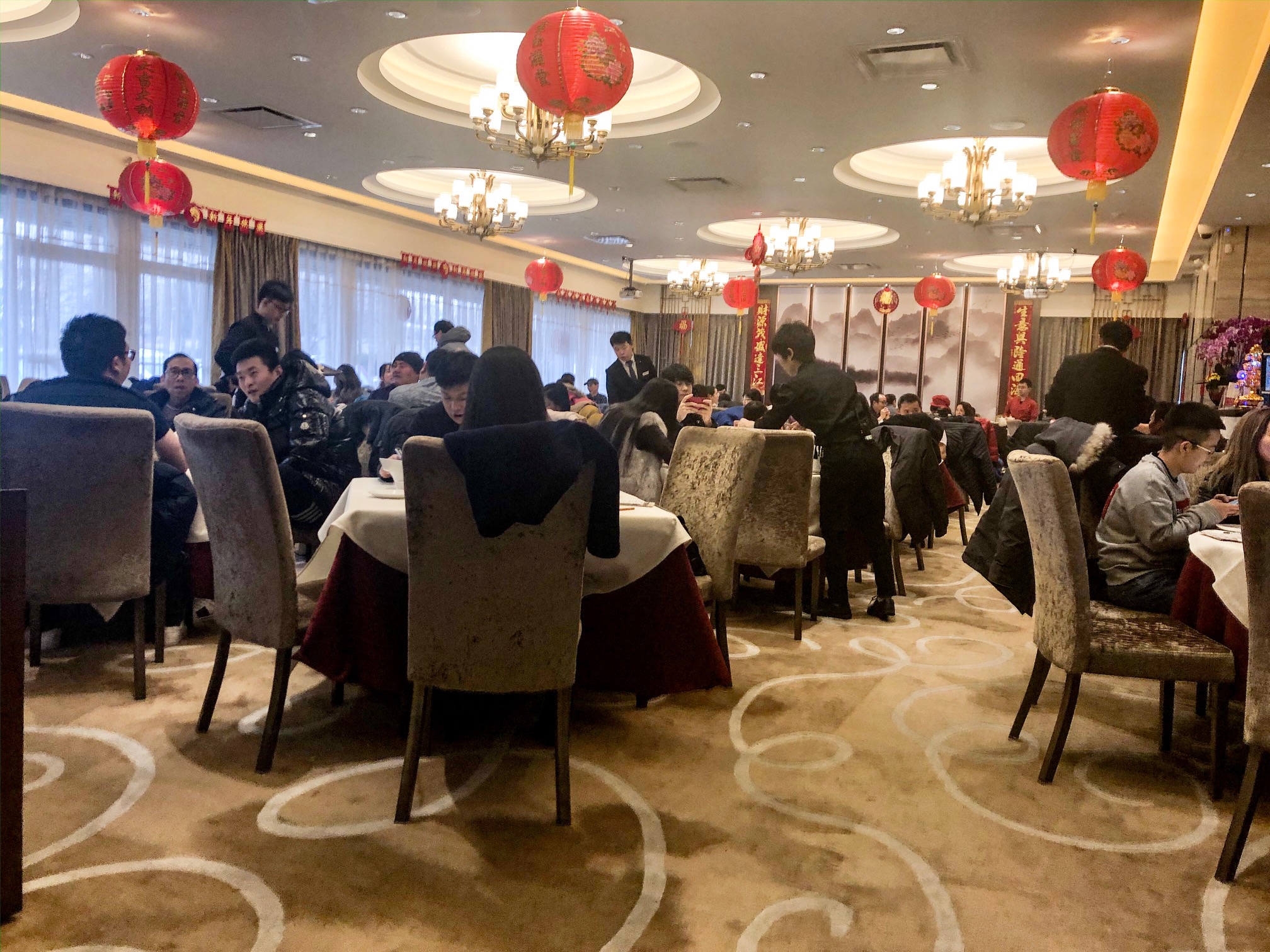 Final thought
If I have the power of granting Michelin stars, Yue Restaurant would deserve a big one at least! This is a top-5 Chinese restaurant in my book and should not be missed. Come for dim sum if you don't want to break the bank, but come here for a nice dinner with a group of people, as family-style dishes have a much better value and premium price worthy. Highly recommended dishes include the Fried Squab and the "General" Pork Rib in Special Spicy Sauce, as well as the Pan Fried Sticky Rice if you come here for lunch or dim sum. Book early if you are planning a Chinese New Year celebration here – their tables are booked up fast!
$$$
rating: 4.5/5
Yue Restaurant
110-8351 Alexandra Rd, Richmond;
(604) 233-1219 or facebook.com/yuerestaurant/
* All food and beverages tasted in this post were complimentary. Opinions are on the reviewer's own.