It's fortunate to have Israel as my Yaletown Cocktail Crawl buddy as he lives in the neighbourhood and loves food.  He recommended Rodney's Oyster House because it's one of his favourites. Although I love this place as well, I hesitated on the suggestion. They don't really have a cocktail menu. In fact, they only have one cocktail available, which is the Zydeco Stew, their infamous bloody caesar. Despite of limited choices on cocktails, thanks to the delicious seafood and the staff with great energy, the whole experience here turned out to be an uber fun one.
As Izakaya is the popular imported concept for hard-working professionals who like to have drinks after work,  the oyster houses are our own West Coast answers. If you're a seafood lover, nothing is better than the happy hour filled with buck-a-shuck and chilled house white. If you prefer cocktails over wine,  there is always the seafood-friendly cocktail, bloody caesar.
The Zydeco Stew is BIG! And besides the usual clamato mix and salted rim, it was filled with a great amount of finely shaved horseradish and a large tiger prawn as the garnish. The drink is not for people who prefer bland boring food because it's packed with a lot of bold flavours. I love it.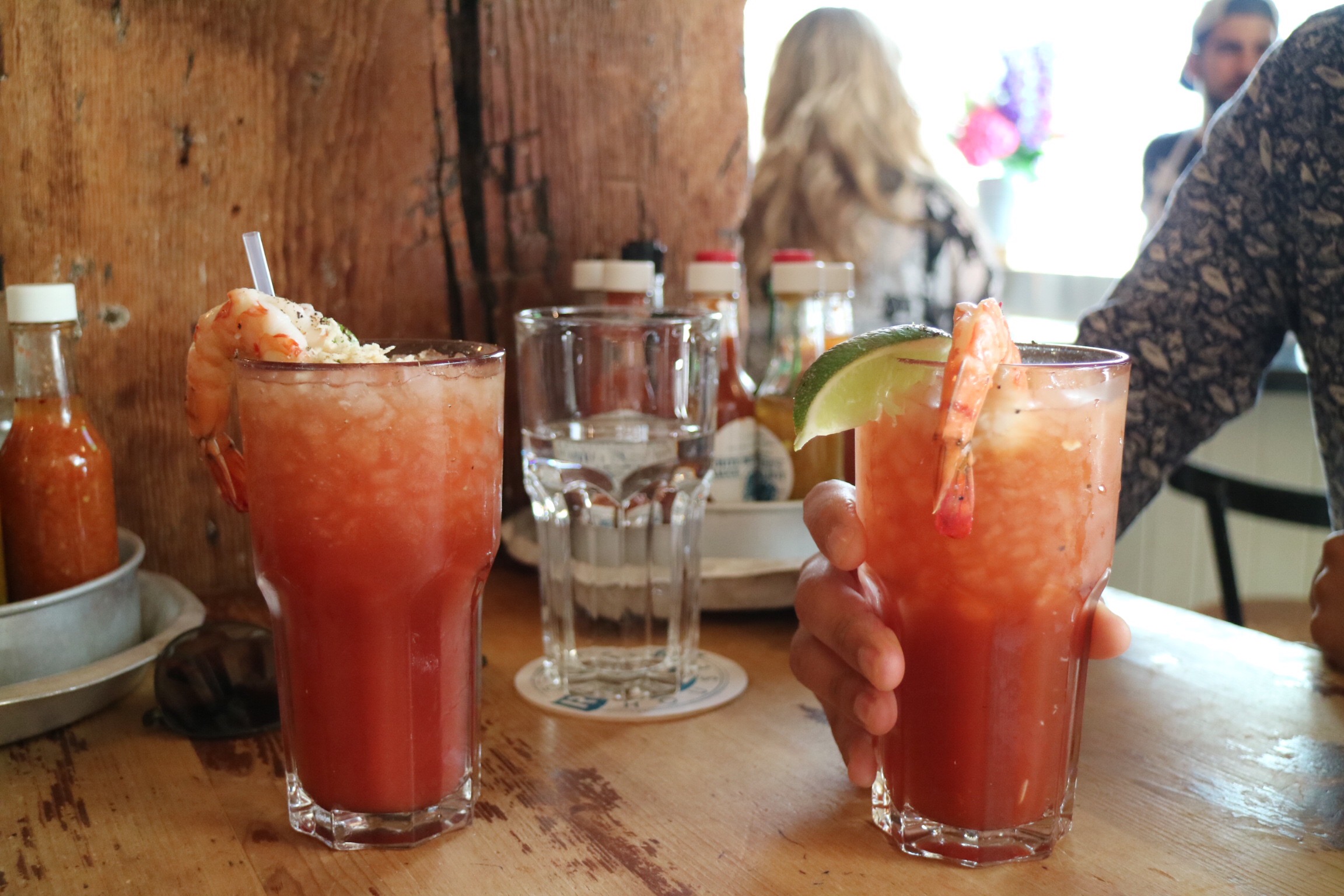 I chose the Pan Fried Oysters instead of raw oysters because I wanted to try something new and experimental. The fried oysters turned out to be just perfect – with the golden crispy exterior the cooked oysters still super soft and juicy. This might be a great choice if you want to introduce the beauty of eating oysters to your certain friends, without bringing up their fear of eating raw seafood.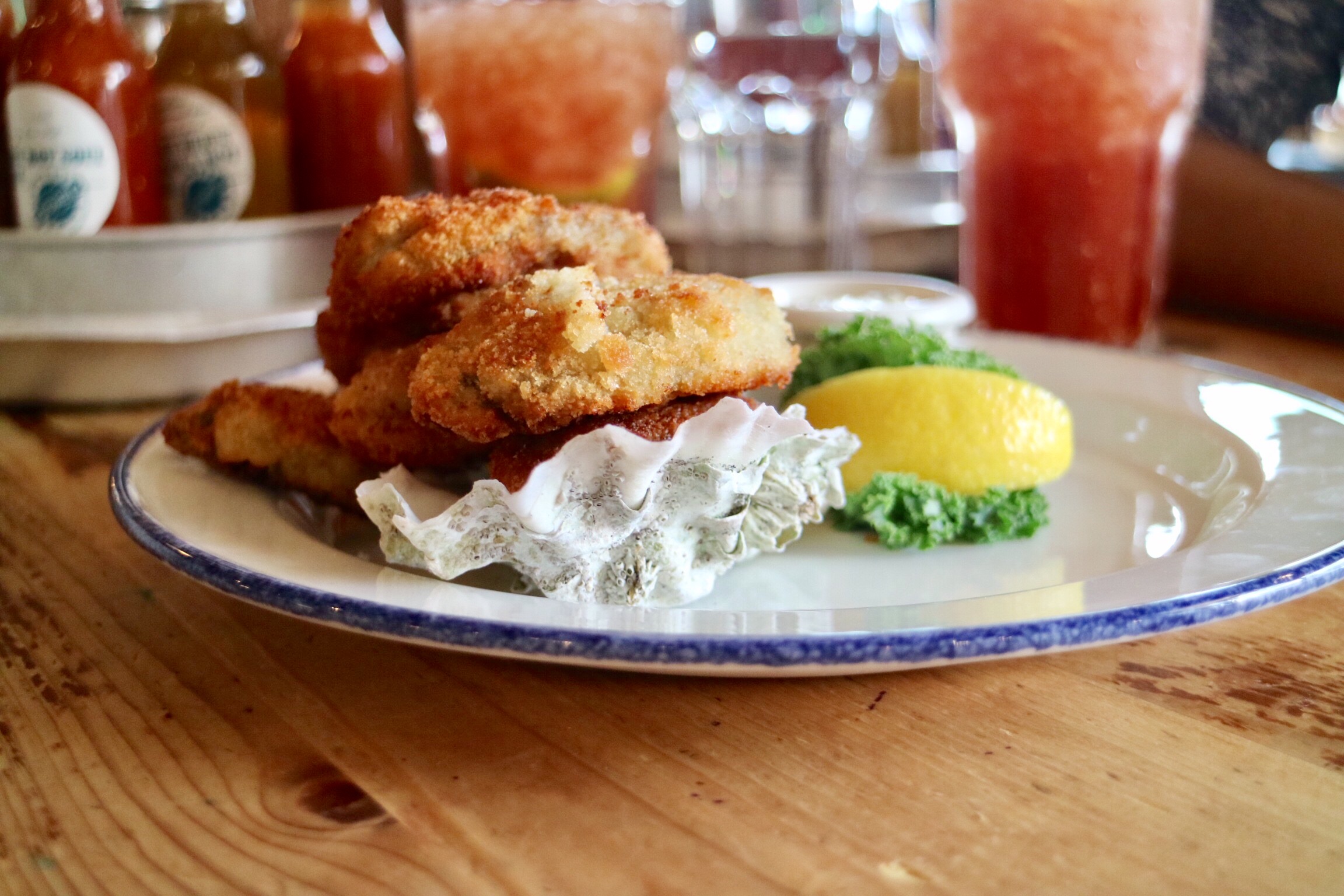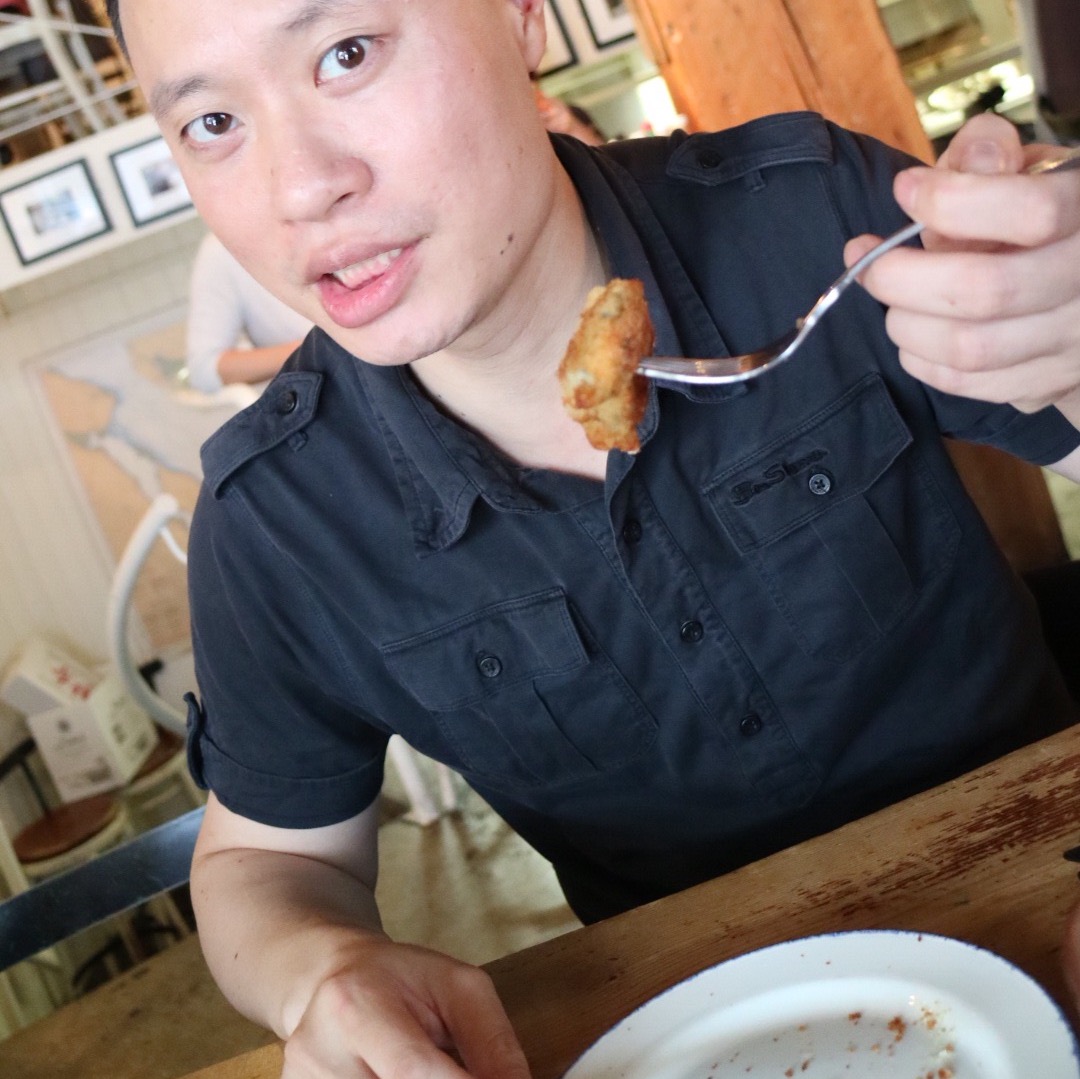 The staff here is amazing. Besides being attentive, they definitely treat you like their old friends. And I understand why Israel always enjoy this place.
Although there is only one cocktail on their drink menu, the Zydeco Stew, aka the Signature Bloody Caesar, Rodney's Oyster House makes a fun destination for our Yaletown Cocktail Crawl. The energy level by the oyster bar is always incredible starting from happy hour and throughout the whole evening, in thanks to their fresh seafood and attentive staff.  And the Pan Fried Oyster makes a great cocktail crawl dish to share and highly recommended.
Price: $$
[wp-review id="11067″]
Website and menu:
More reviews:
Location: