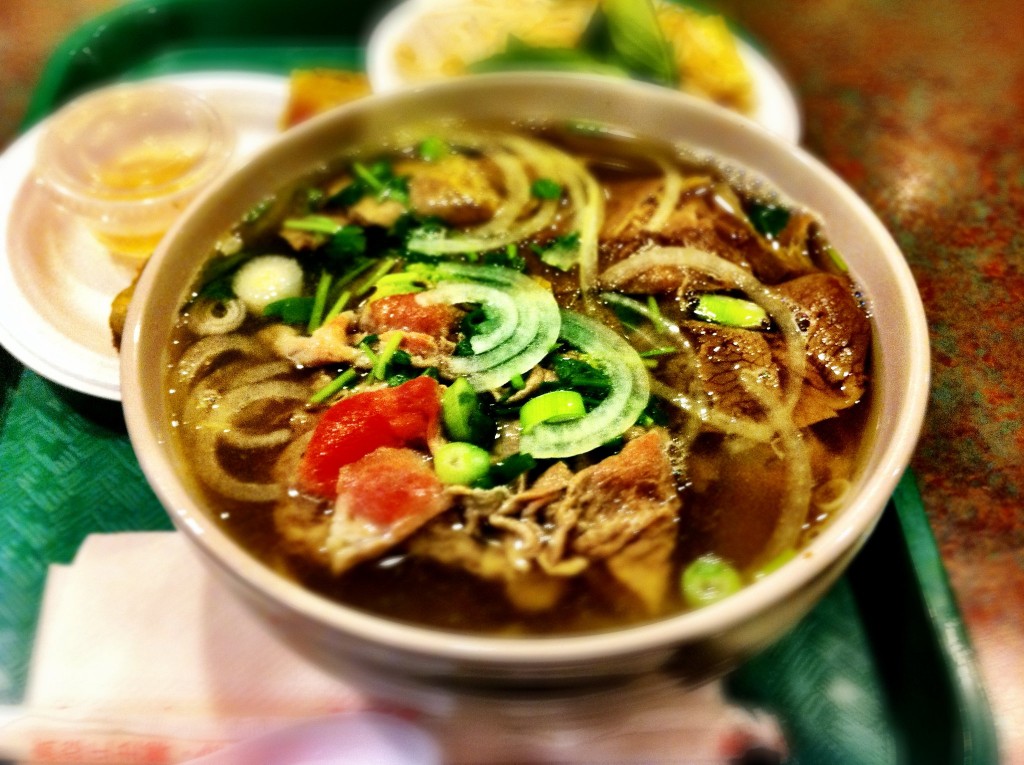 Pho Express @ International Food Fair (530 Hornby St., Vancouver)
Beef Pho or Lemongrass Chicken on Rice $6.49 + Tax
Chicken or Pork Vietnamese Sub $3.95 + Tax
Their pho noodle soup or lemongrass chicken tastes more authentic than a lot of Vietnamese restaurants in Downtown. Such a good deal on the sub sandwich: it is a foot long sub sandwich packed with lemongrass flavoured meat, sweet pickled radish and carrots, lettuce and a touch of cilantro. Very decent spring roll that is only $1.50 each and costs only 30 cents if you order a meal.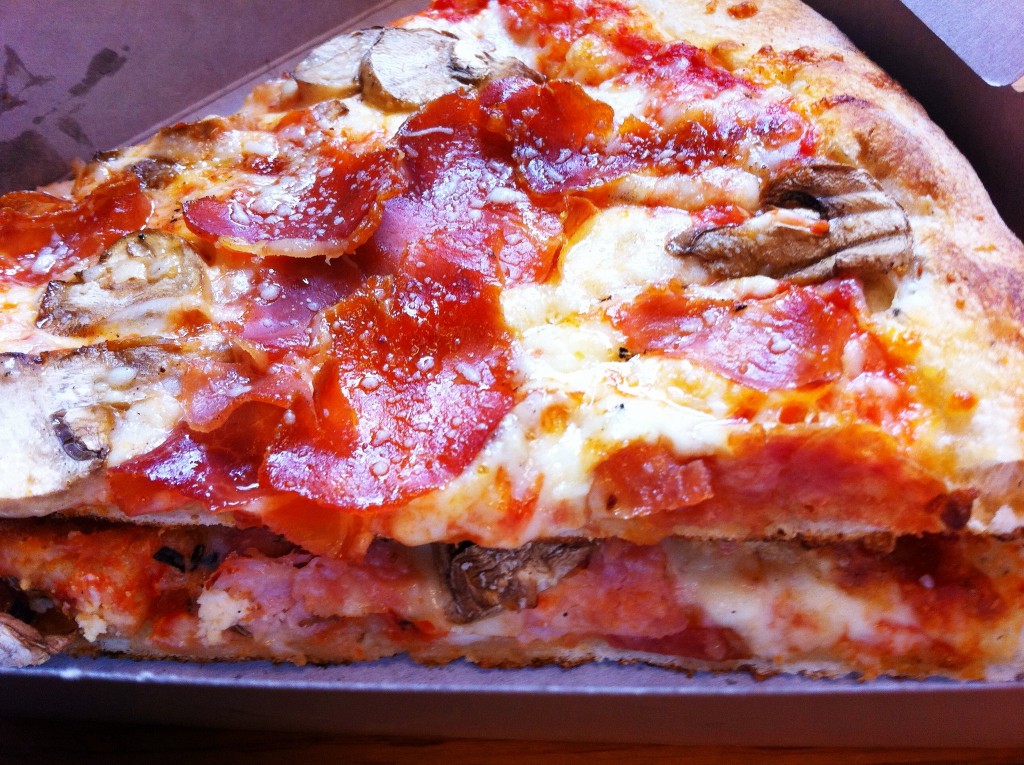 Ragazzi Mobile Pizzeria (499 Burrard St., Vancouver)
2 Pieces of Pizza and a Pop $5.99
They serve Naples style thin crust pizza. The toppings have decent quality. My favourites are Proscuitto Funhi (Prosciutto and Mushroom), and Quattro (4 cheese). But it is no surprise that a lot of people have had not so good experience. They started their business last fall and it was such a long cold winter. Bad luck for mobile food business!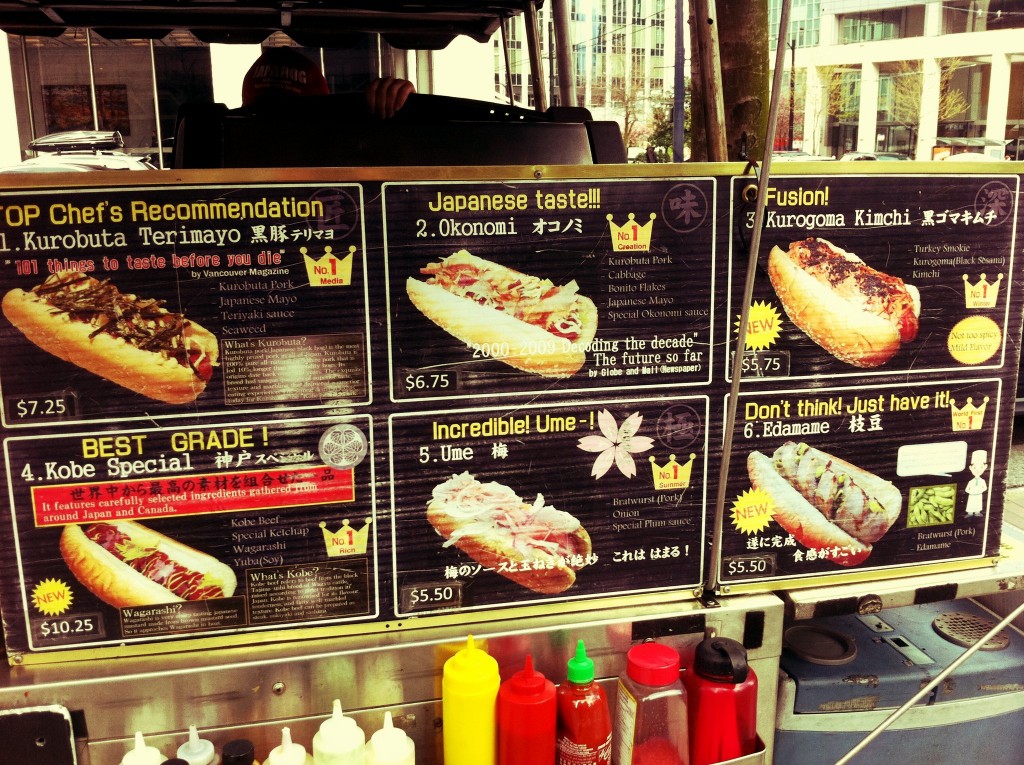 Japadog (510 Burrard St., Vancouver)
Various Hot Dogs starting at $5.50
The varieties… The flavours… The fun…
This is probably most buy antidepressants online successful street food vender in Vancouver and become a great name in the Vancouver food culture. Maybe I should dedicate a post for them?
L'il Amigos @ International Food Fair (530 Hornby St., Vancouver)
Turkey Sandwich $6.95
This adorable little lady makes a mean sandwich turkey sandwich. She packs in so much turkey in it and I have to feel super hungry or lucky to finish the whole sandwich. Try their chicken taco salad or beef burrito too: substantial sizes and good flavours.
Indian Abroad @ International Food Fair (530 Hornby St., Vancouver)
Butter Chicken $6.00
The long lineup is enough said. Great flavours. The portion is a little small but in my opinion it is good for a creamy and heavier meal.
Fujiya (Downtown) (1050 W Pender St, Vancouver)
California Roll $2.50
Chicken Yakitori Don $3.95
Seafood Salad $4.95
Chirashi Don $5.95
For the simplicity and low prices, their food tastes really not bad. If you are on a budget for lunch, you can definitely live off going there everyday until you get sick of Japanese food. LOL… I love their amazing collection of Japanese imports: Ramon noodle packs, green tea, candies, and cooking sauces… Oh and Pocky!!! Oh and where else can you get a can of Coke for only 85 cents in Downtown?