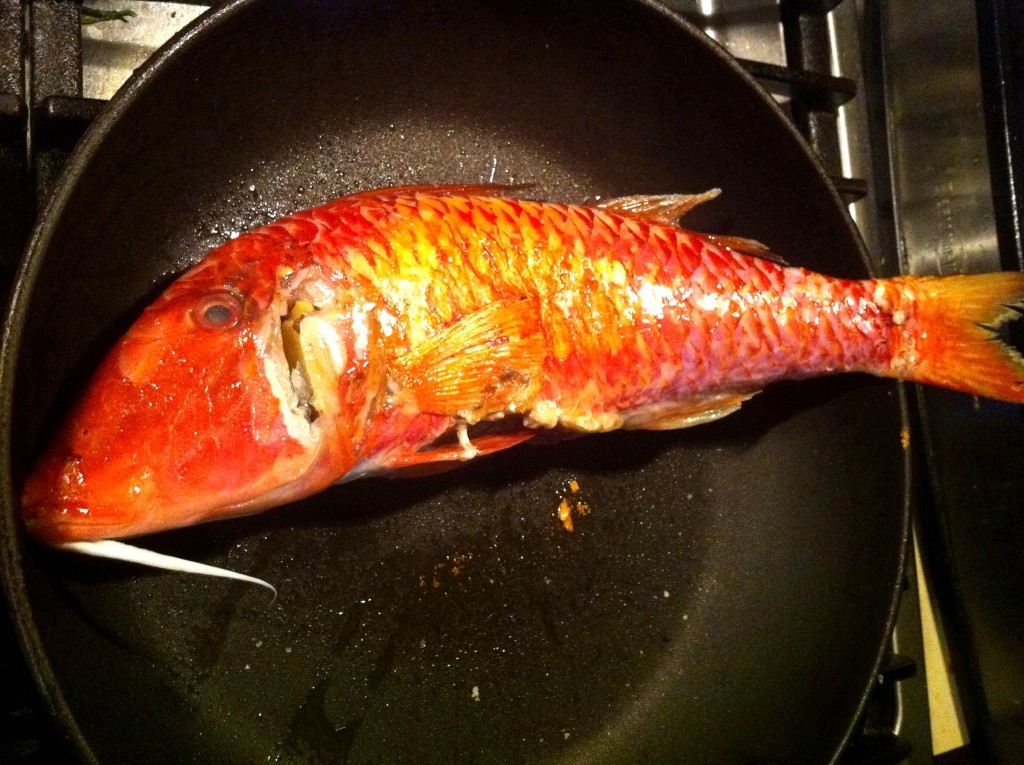 1 Red Mullet (1.5 – 1.8 lbs)
6 – 8 slices ginger
1 teaspoon cracked black pepper
2 teaspoon sea salt
1 1/2 tablespoon olive oil
1/4 cup dry white wine
Clean the fish and wipe it dry with paper towel. Preheat the Oven to 325 F. Heat a large oven-safe pan over medium heat. Brush the pan with a little olive oil and fry the half of the ginger slices. Brush the fish with olive oil and sprinkle with salt and pepper. Stuff the fish with the rest of the ginger slices. Sear for 4 – 5 minutes each side. Add white wine and put the pan in the oven to 10 – 15 minute or until cooked to your liking. Allow to cool.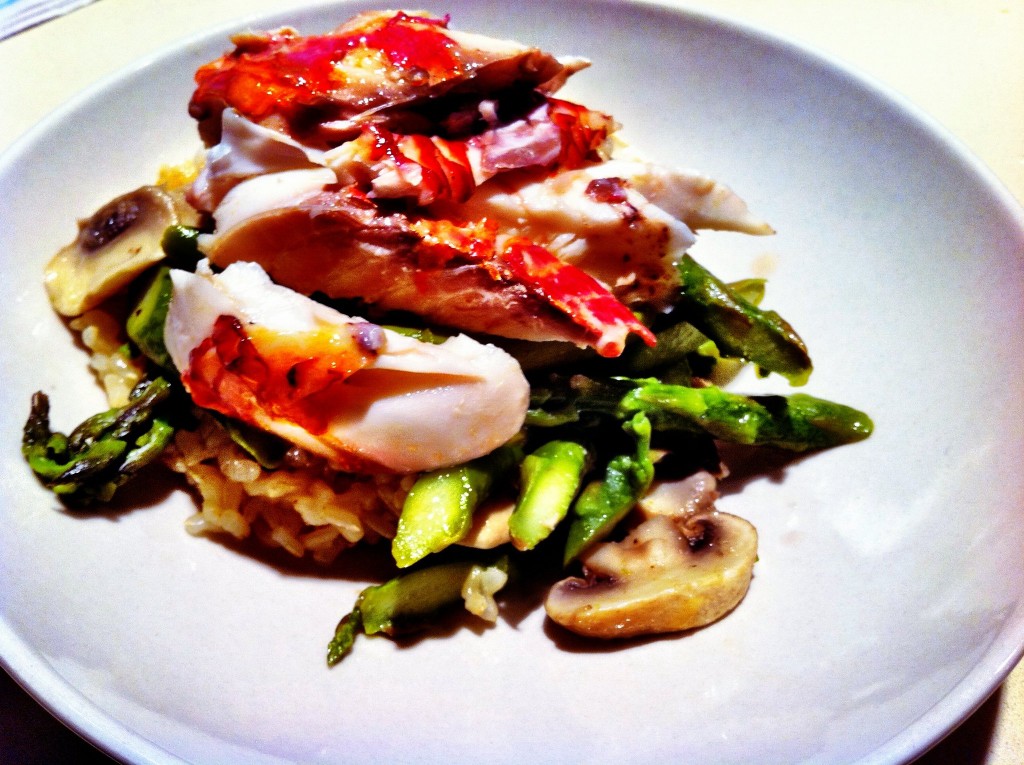 Cook 1.5 cup of brown rice in a rice cooker with water or chicken broth. Season sliced asparagus (1 cup) and mushroom (1 cup) with olive oil, garlic, salt, pepper, and dry basil and steam 4 – 5 minutes or until to your liking. Mix rice and vegetables after rice is cooked and serve with the red mullet fillet on the top.
The fish has a great texture after being pan-seared, and the sweetness of the fish somewhat reminds me of crab meat. I am sure you can braise or poach it if you want it to be a little more tender. Also make sure the fish is cleaned inside before cooking it. Not funny smelly fish gut please!